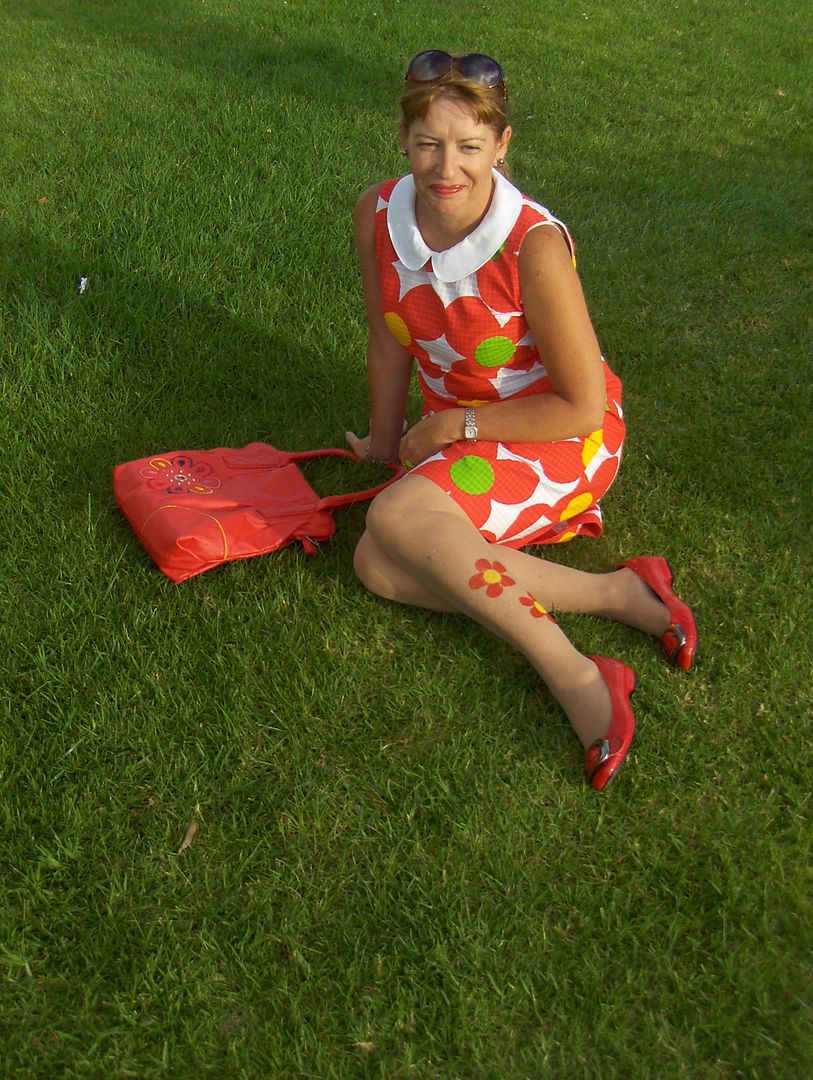 Since Mena announced the theme of Sew Weekly for the week starting tomorrow, "70s style", I knew I had to sew this fabric, which has been in my stash since last summer waiting for the perfect model for it.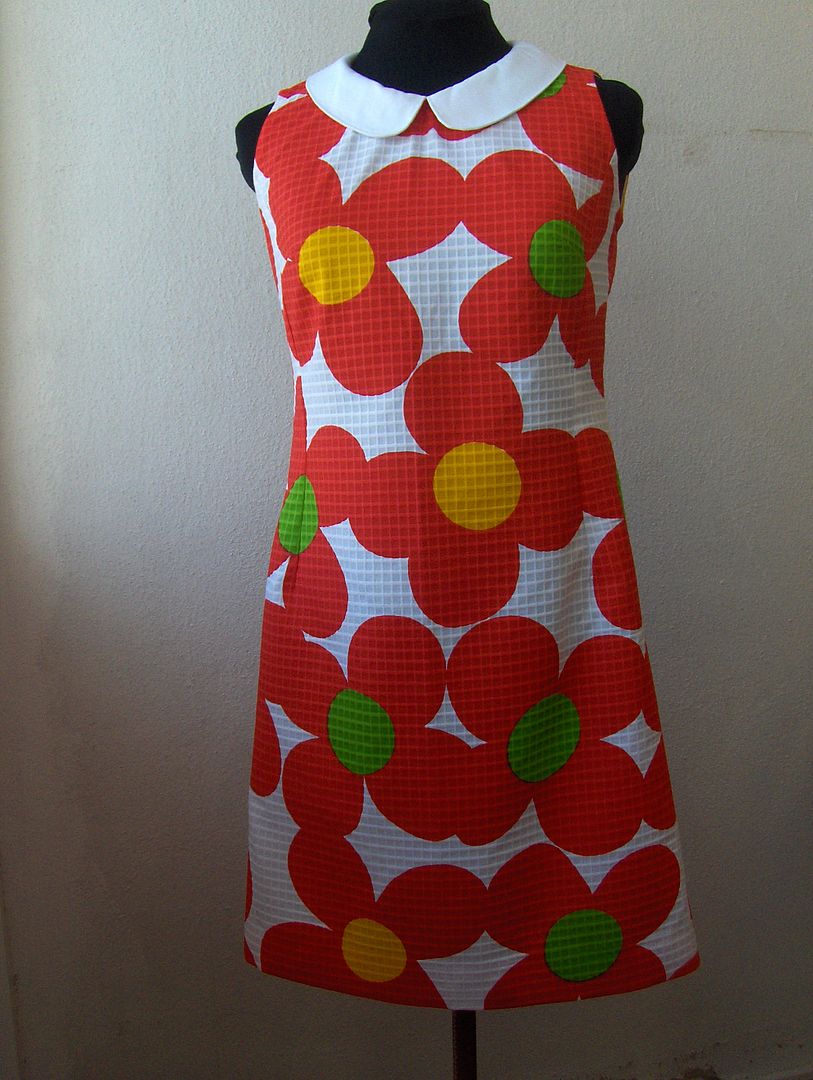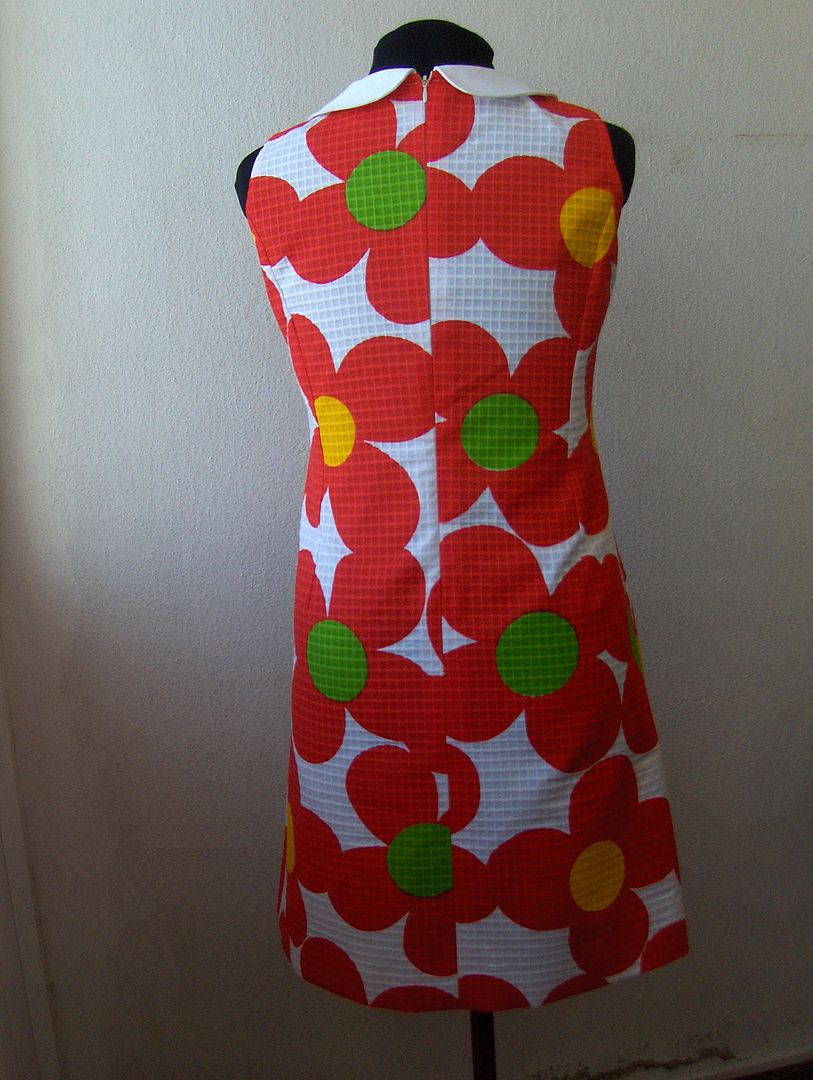 I knew the pattern used for this fabric had to be fairly straightforward and try to save image of the flowers, cutting it to a minimum. So I used this simple pattern that previously got this pretty dress.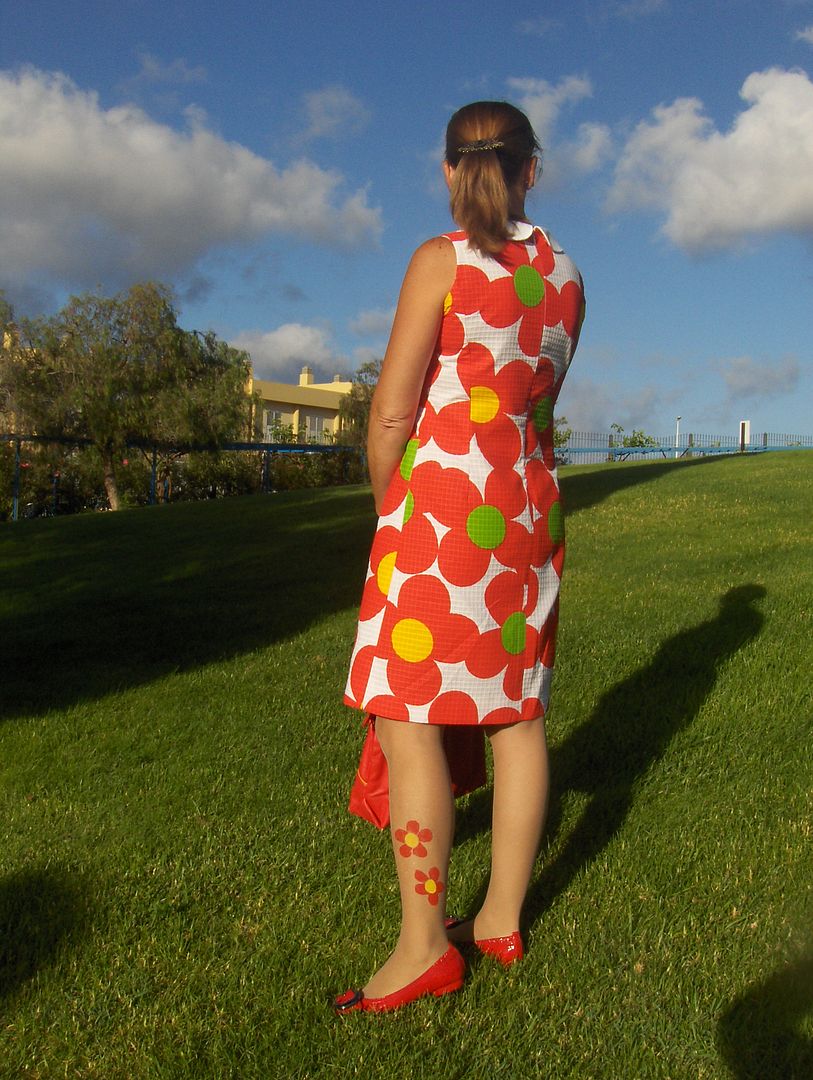 The fabric is poly-cotton, which makes this dress a winner, it´s fresh, wrinkle resistant and comfortable to use, perfect for summer and fun to see how people stare at the huge flowers when you walk down the streets, more... with this printed, the rise of happiness is guaranteed.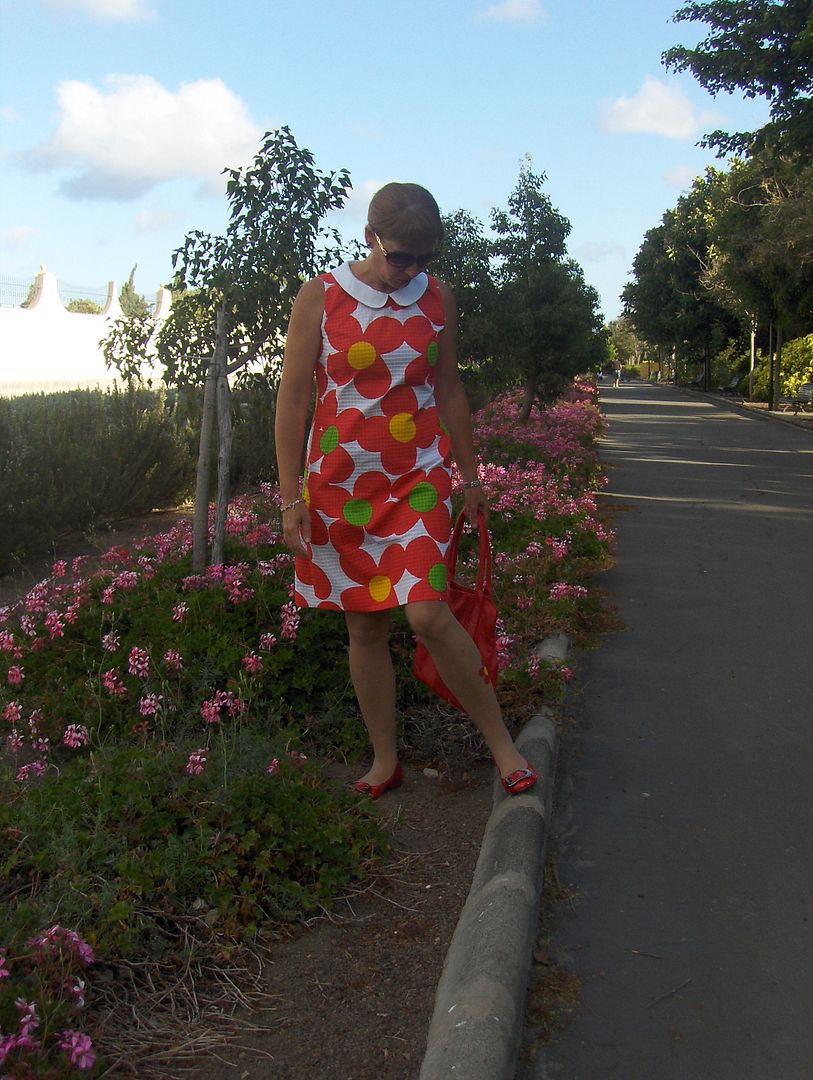 While I was sewing this dress, I could not stop thinking about the accessories that I would use with it, in fact, it does not "needs" too much, the center of attention has to be the dress itself with the stunning printed and than just a red bag with the same motive of flowers... comfortable flat shoes with buckle, widely used in the 70s, the ring strawberry which I used a lot this summer and something that you´re asking yourself from the first photo...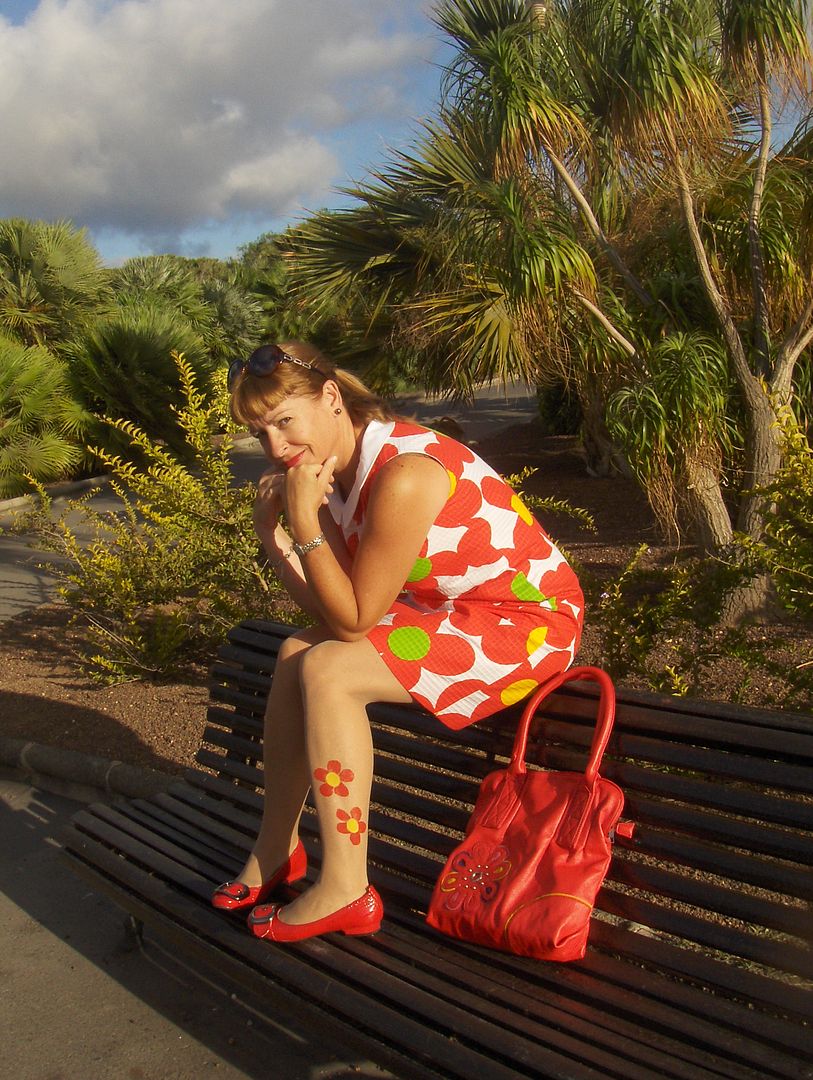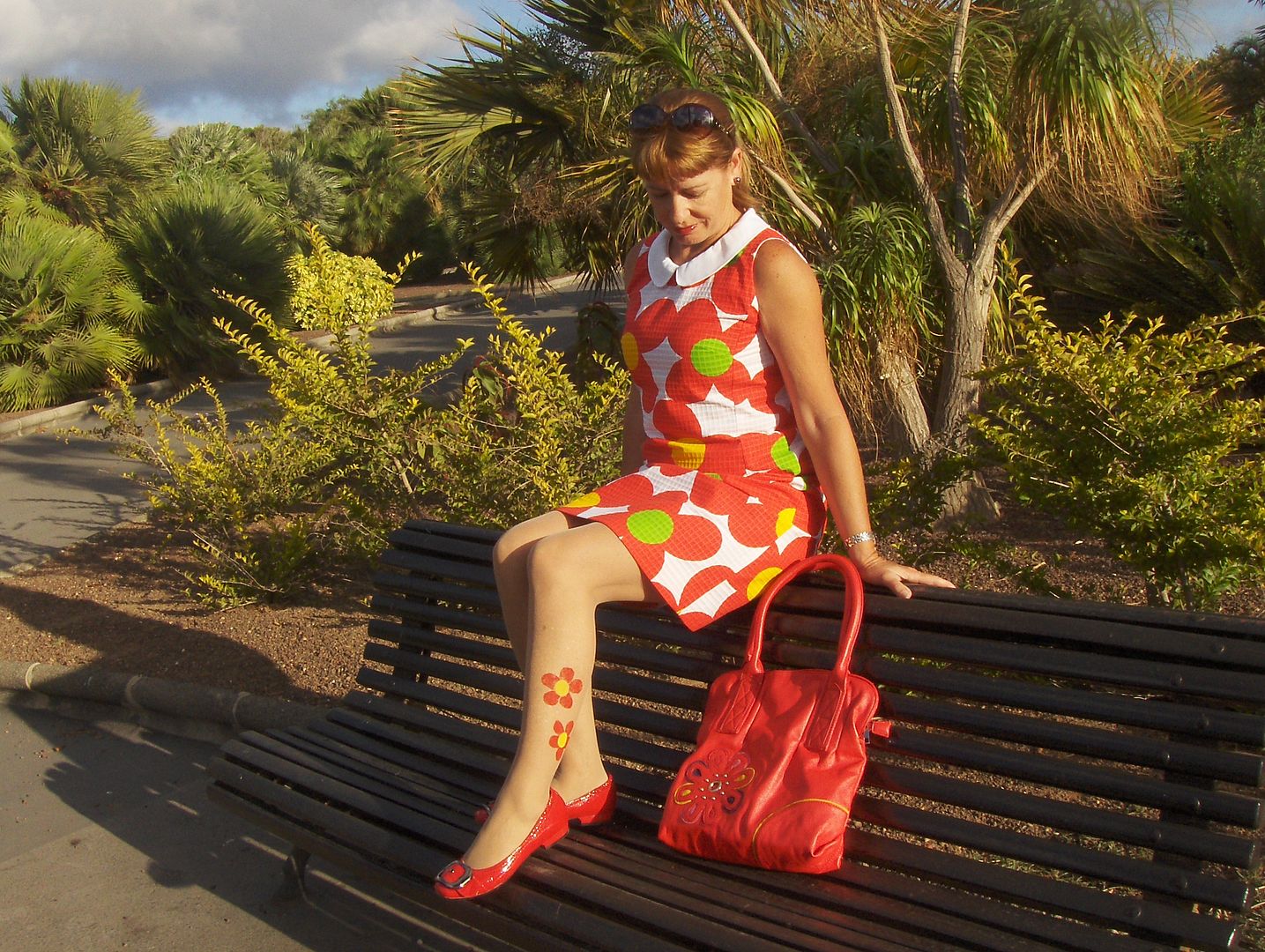 This?????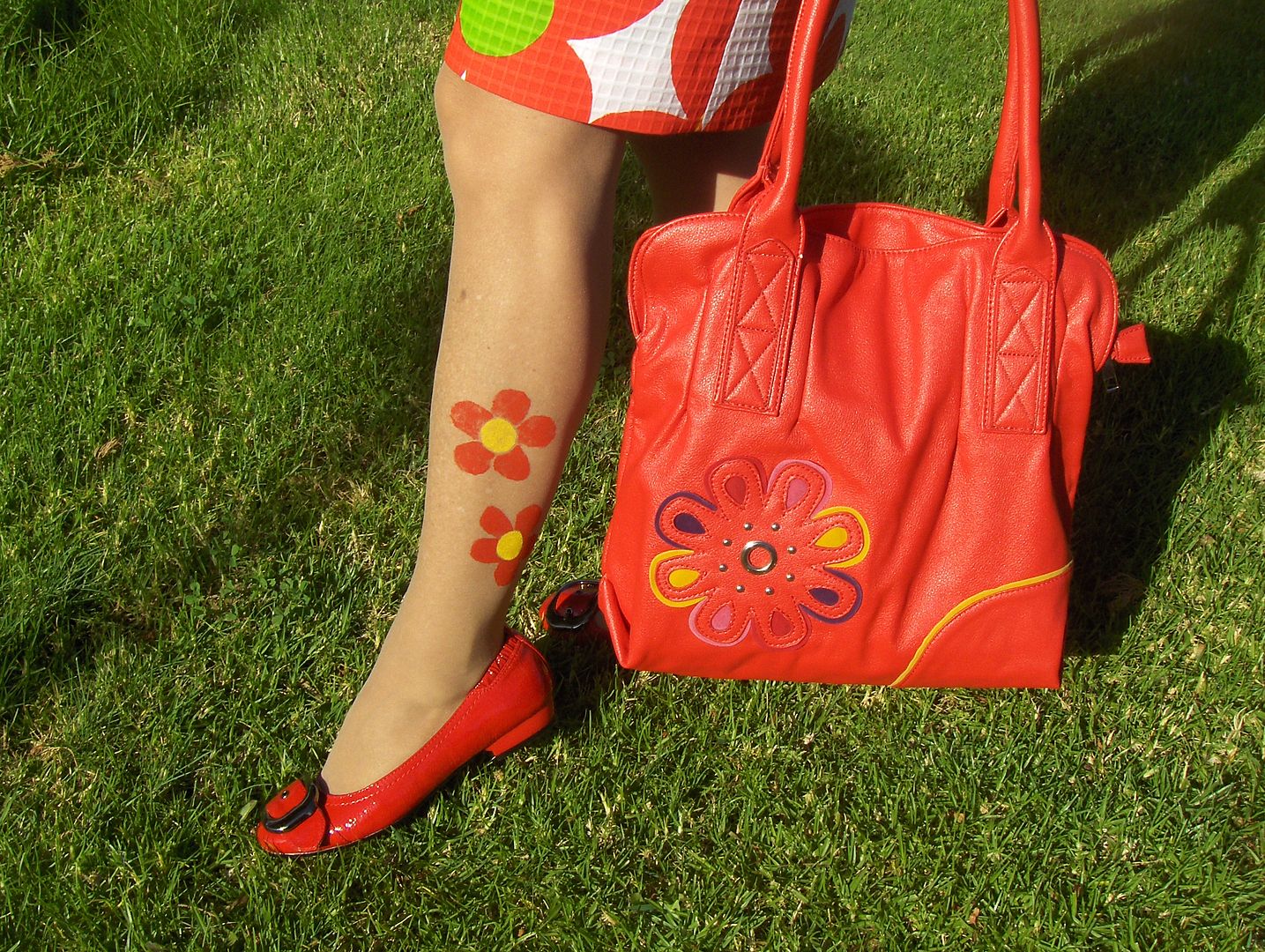 No,
I didn´t paint my legs... this is more fun to do, more creative... I knew that one outfit from the 70s could not do without blossoms...
so, I painted my tights... It´s the first time that I try something like that, I spent some time thinking how to get paint my tights so they do set the dress and I´m very happy that I got it!!!!
If anyone is interested in doing the same... a tuto is coming... meanwhile....