Assuming that the fashion of twenty years ago is retro... and thirty or forty years ago is vintage... then, the fashion about two centuries ago... What is it????
Well, this is an outfit that "recreates" the fashion of two centuries ago on my island, women dressed just like that of 1800 here,, so this is the "Traditional Canarian Costume".
This is because today is a holiday on the island, as we celebrate the patron saints of the island "La Virgen del Pino".
During these days is a tradition to walk from all sites of the island until the middle of it, where is the Basilica (Temple) that "lives" the Virgen del Pino. And people dressed in traditional costumes of the island, which are varied, mine is only a model of it, but there is much variety of clothing and all beautiful.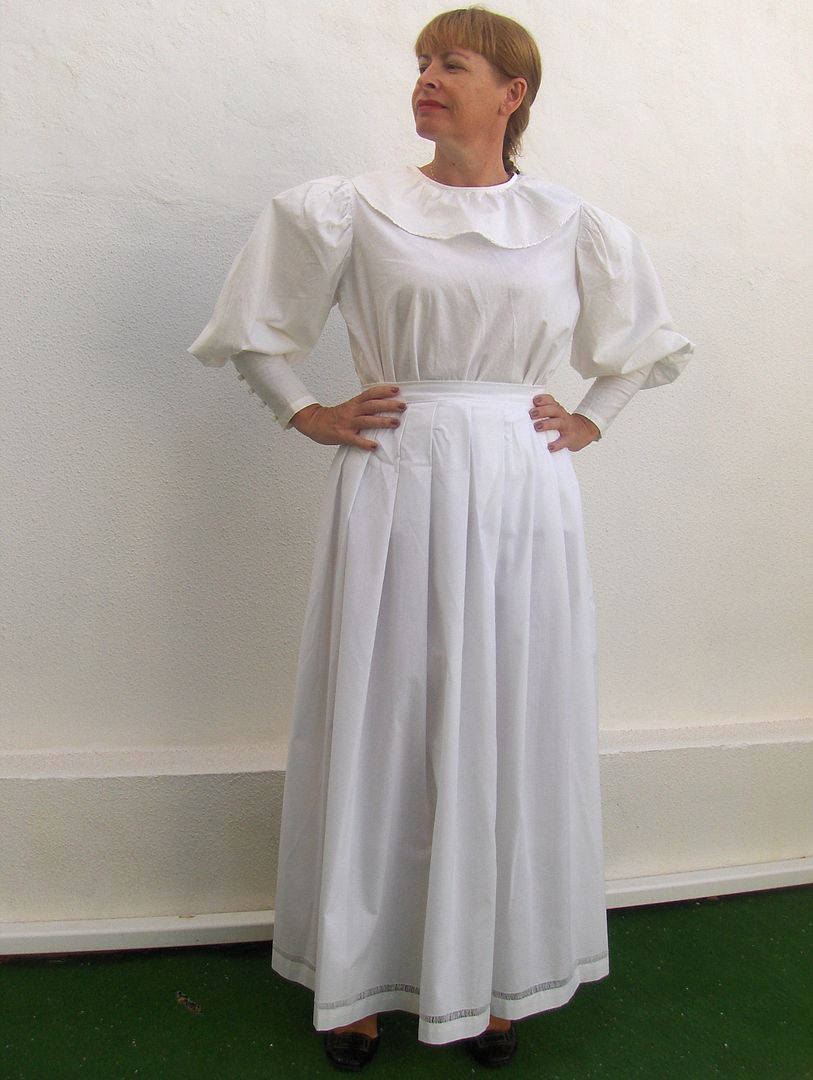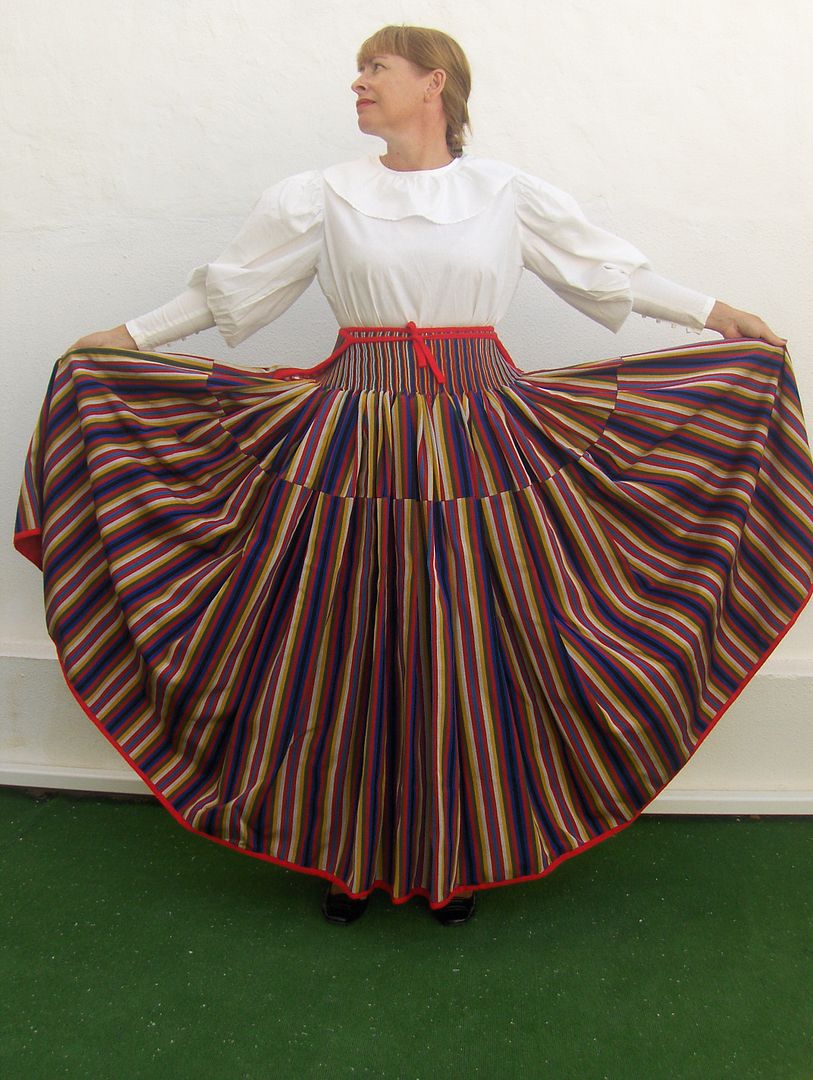 The outfit consists of several overlapping pieces, a linen blouse and a petticoat of cotton, up goes the skirt ... this skirt is made of wool fabric and has about five meters in overall width, so it´s quite heavy.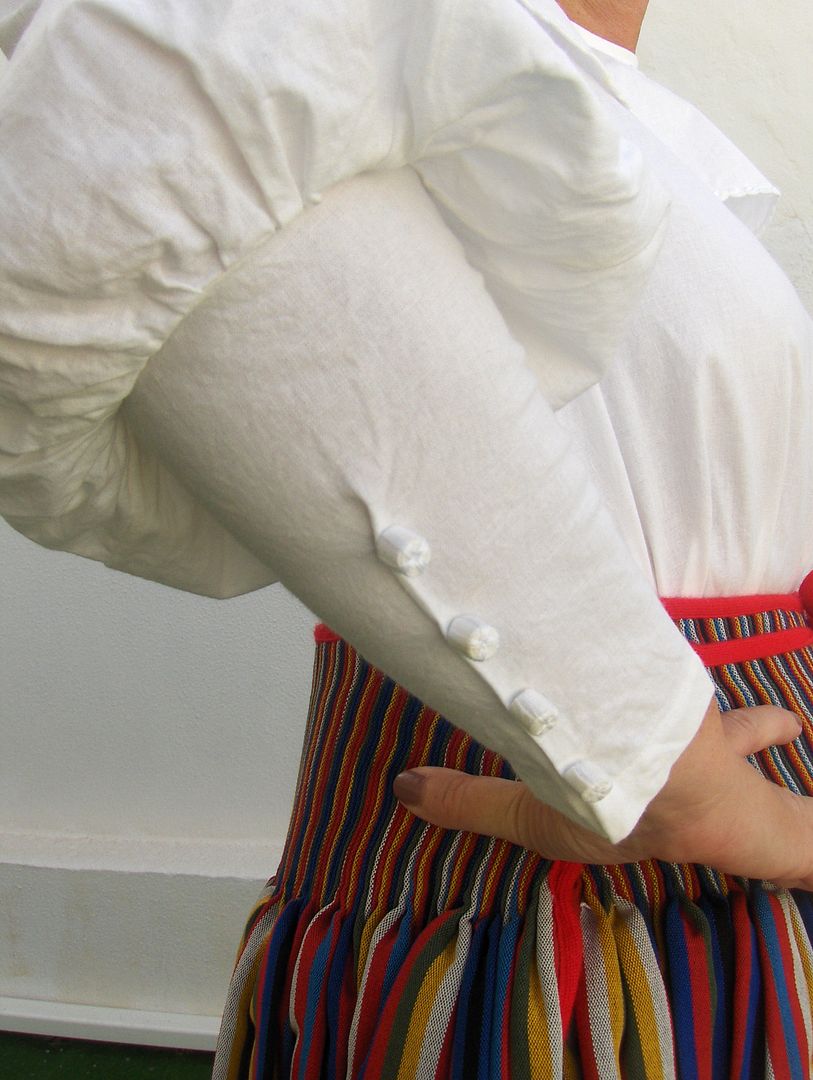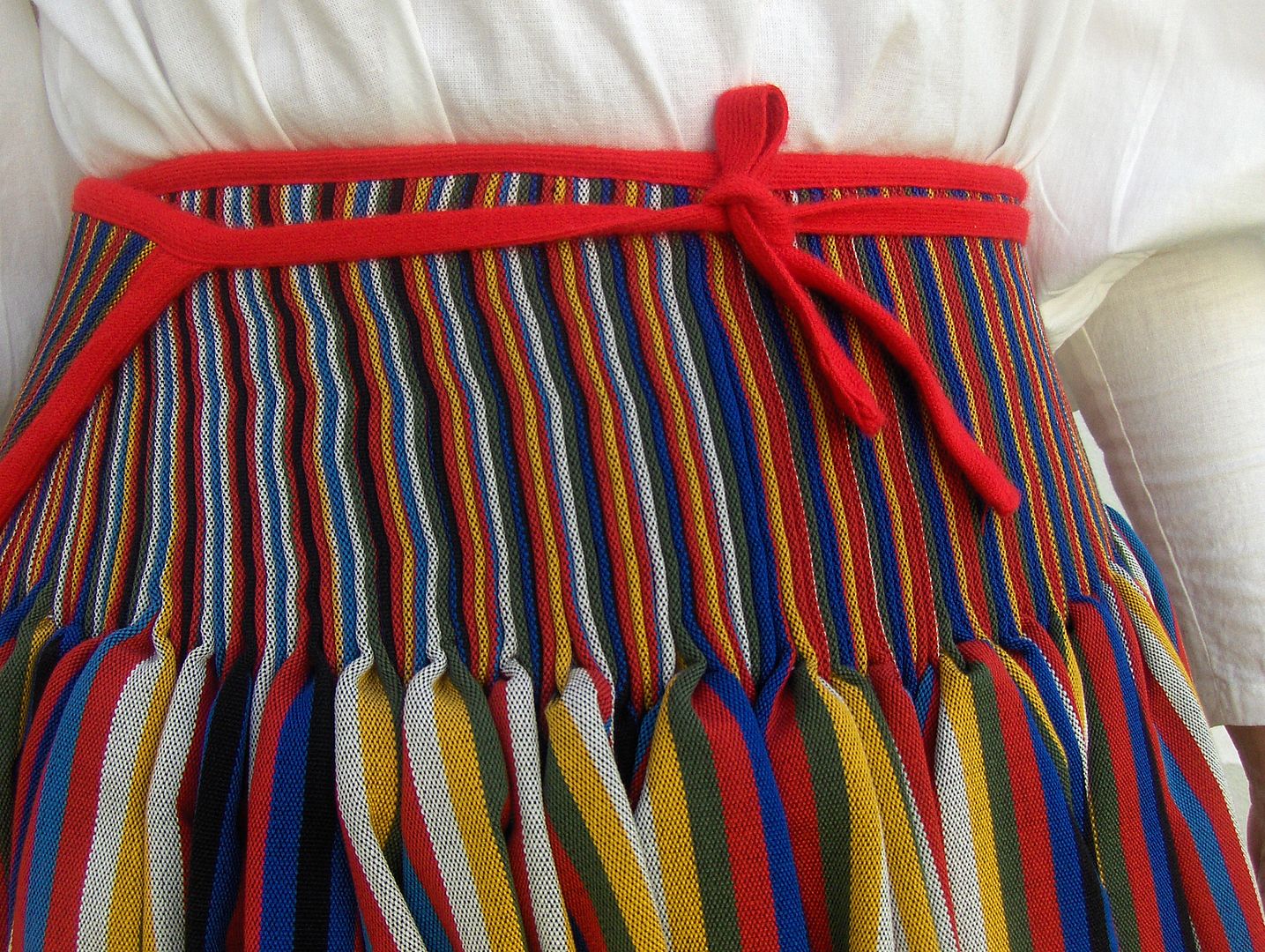 I sewed this costume for ten years ago and it´s totally respects the way that the ancient inhabitants of the island made this clothing, the buttons of the blouse are made with a piece of tape rolled up on itself and stiched, and the waist of the skirt is covered with honeycomb stitch to make the pleat.
Observe how to adjust the skirt without zippers or buttons.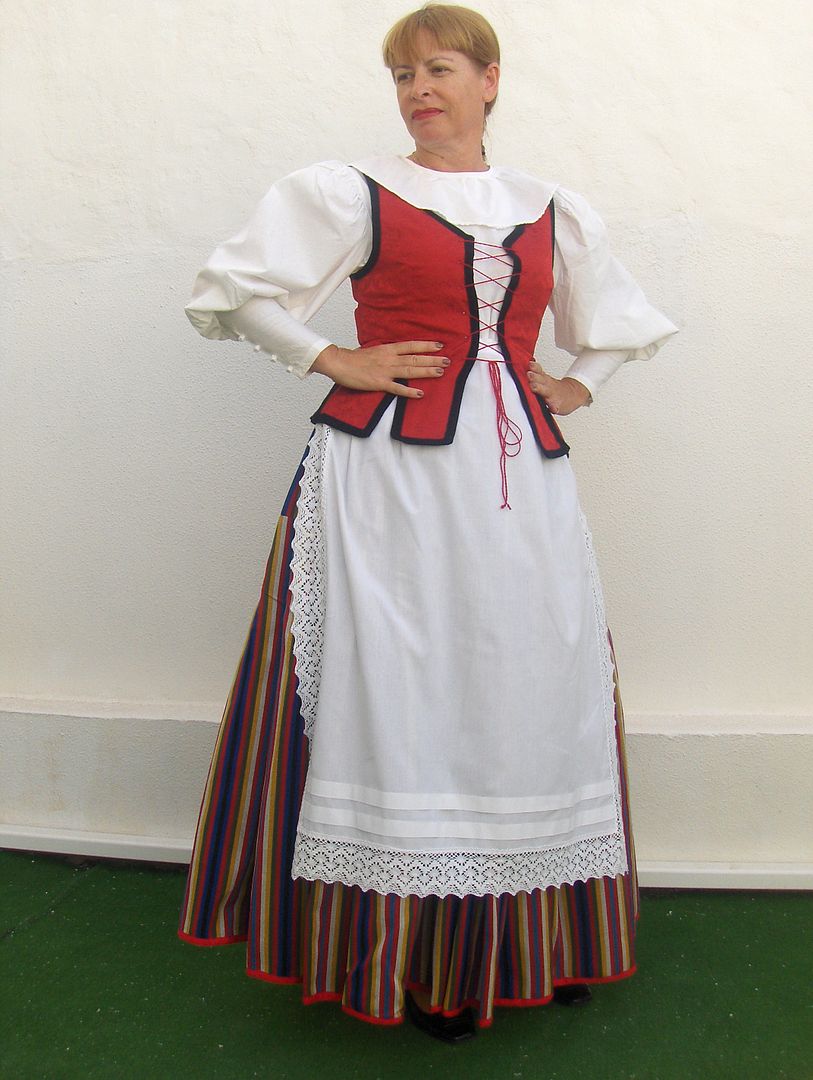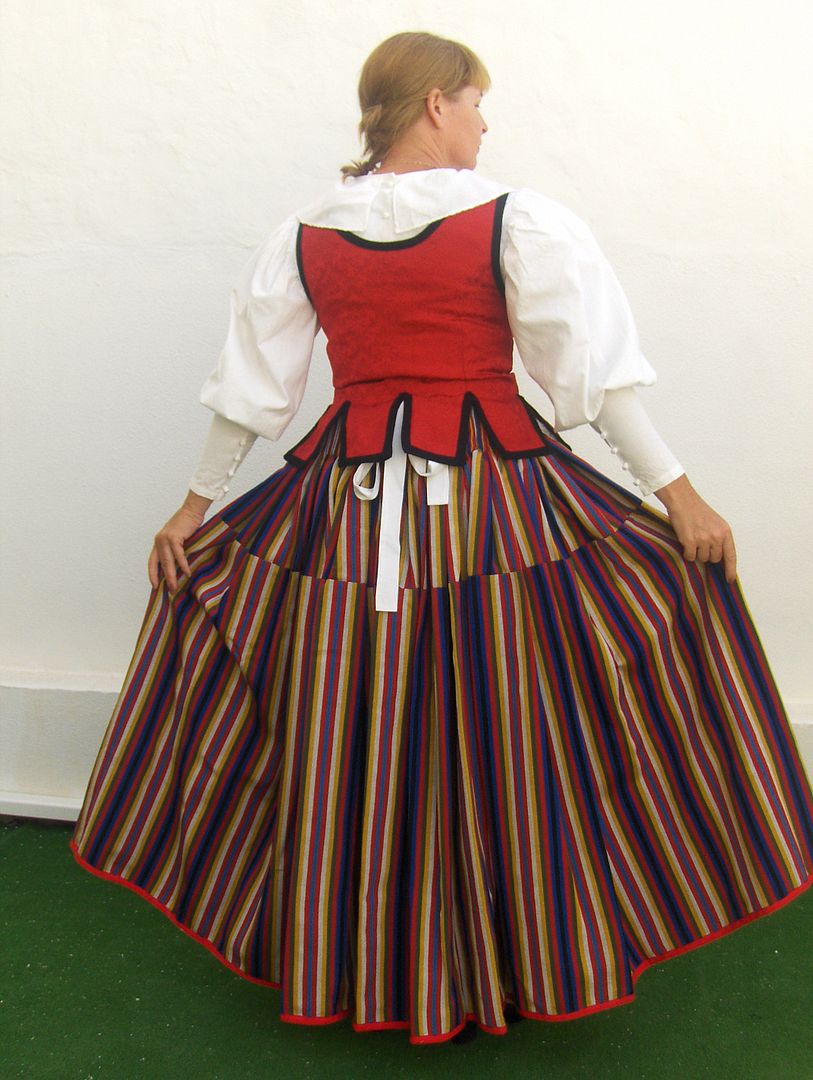 Then, the vest that is made of "rich" damask fabric and lined of linen... and apron, of course!!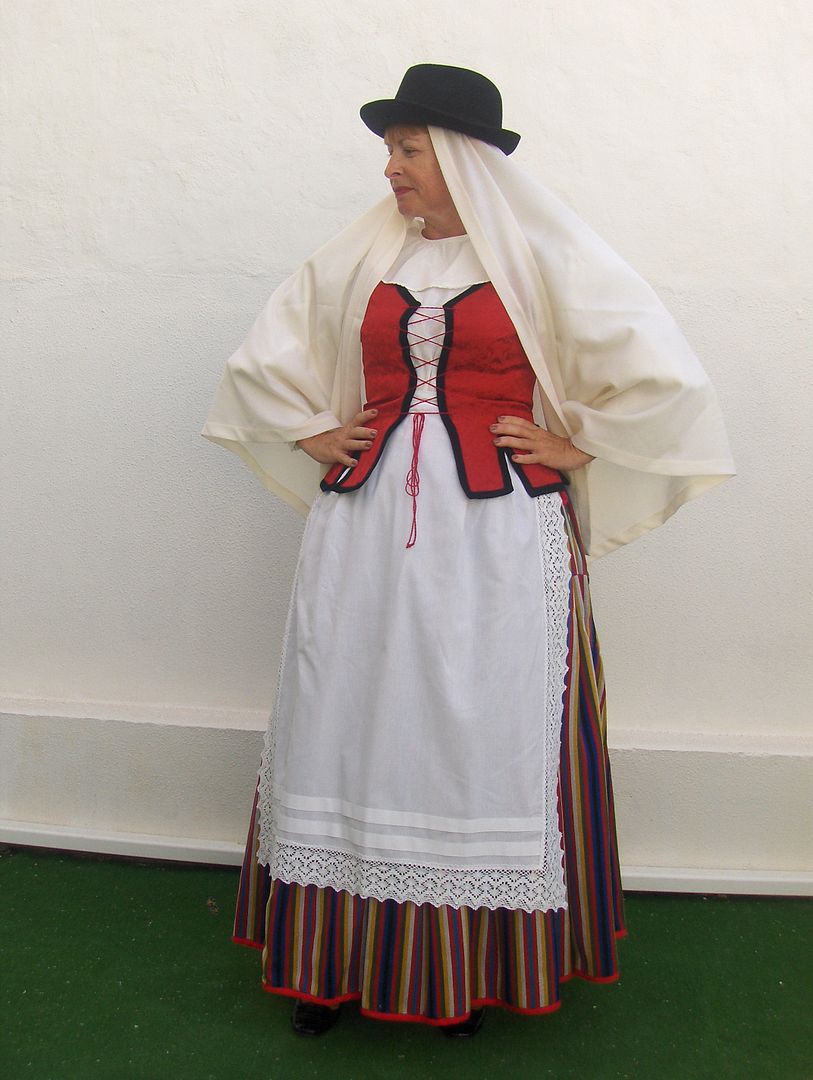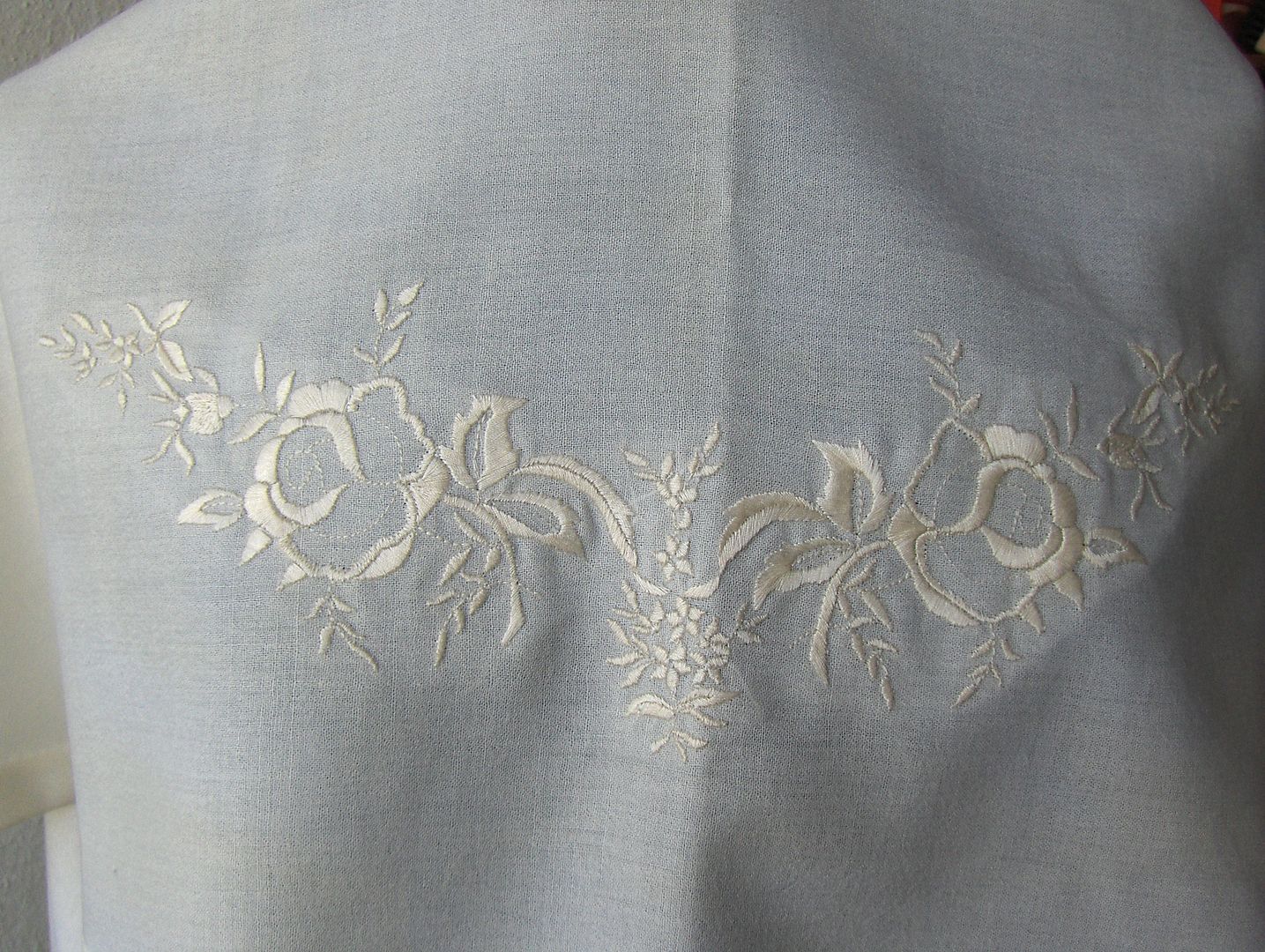 And finally, the shawl on the head and hat to hold it. Cover hair was very important to be "decent"...
Do this sound like something to you???
I decided to "enrich" a little my shawl making a nice embroidered on the back of it.
So this was my day today, a little incomfortable with the heat, but this is a tradition not to be missed, but I wonder... if my ancestors were dresses like this every day... How the hell that endured the heat????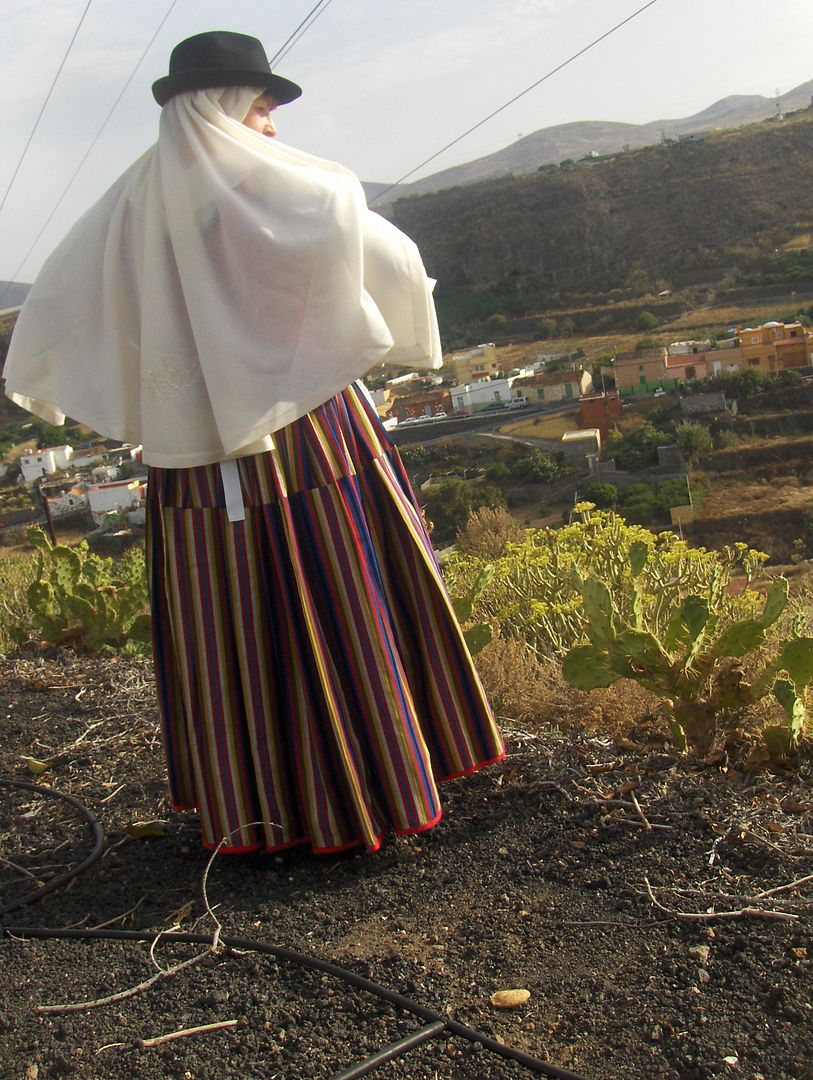 This is a mystery.....