First of all, I want to apologize for my "disappearance" of this world blogger, life sometimes crosses the road and you have to give way to it. Now that everything is back to normal....
So I have made since last Sunday the dress that Peggy Olson, it appears in episode ten in the second season of Mad Men.
Of course, with some changes to get me to be more comfortable and adapt it to my tastes and lifestyle needs...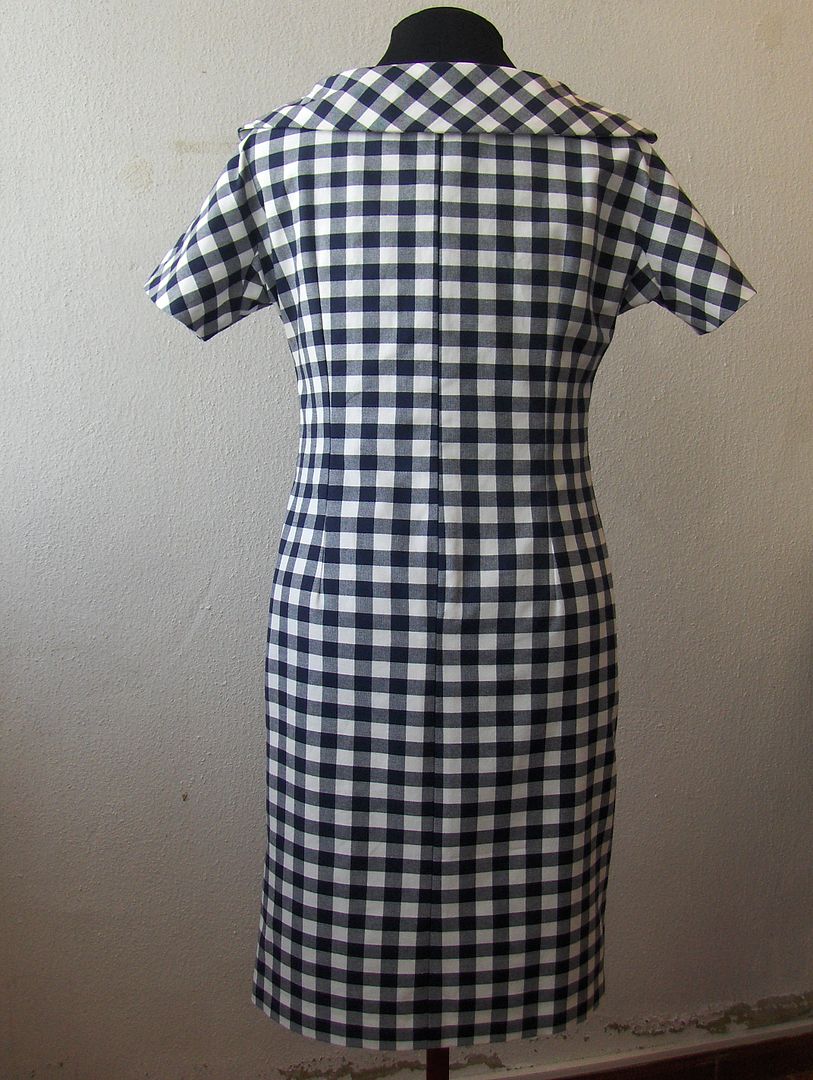 If you´ve read this blog for some time, remember that I told the "war" that gave the zipper... I guess I did not have a good day, so the third attempt, I gave it as valid, although you can see that the line of plaids has a few millimeters of deviation from the alignment of them, well... I can live with this, I guess...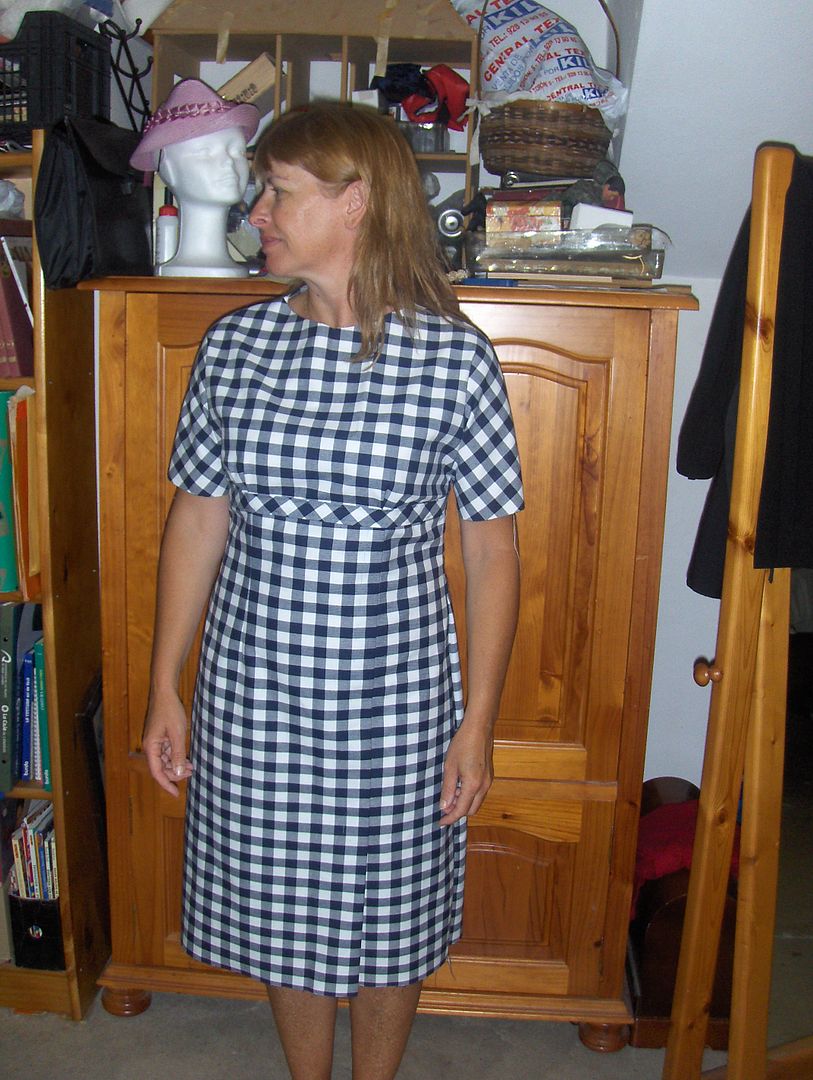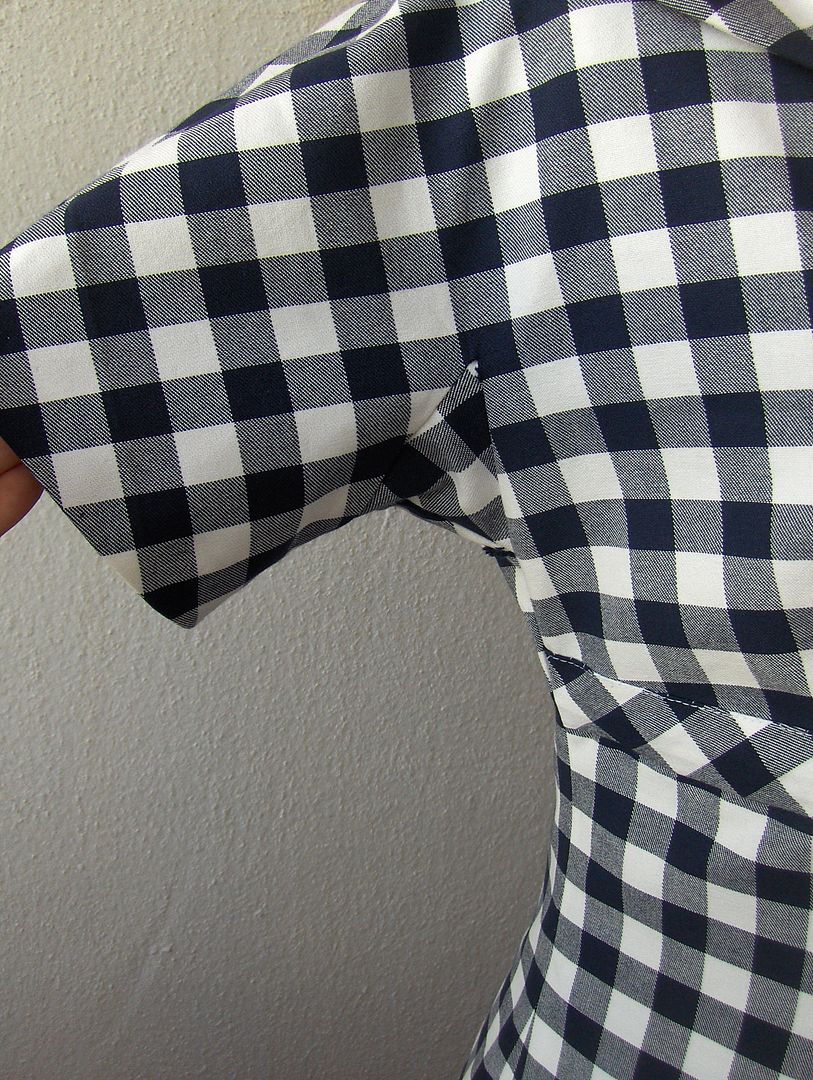 If you have vintage sewing patterns once, you´ve probably seen this kind of sleeves on some clothes , this way of making the sleeves is currently unused, but in the 50s and 60s, this was quite usual, so I respected form, Also, I cut the seeves hem a bit, to ensure comfort that I need and can wear the dress in the climate that I live.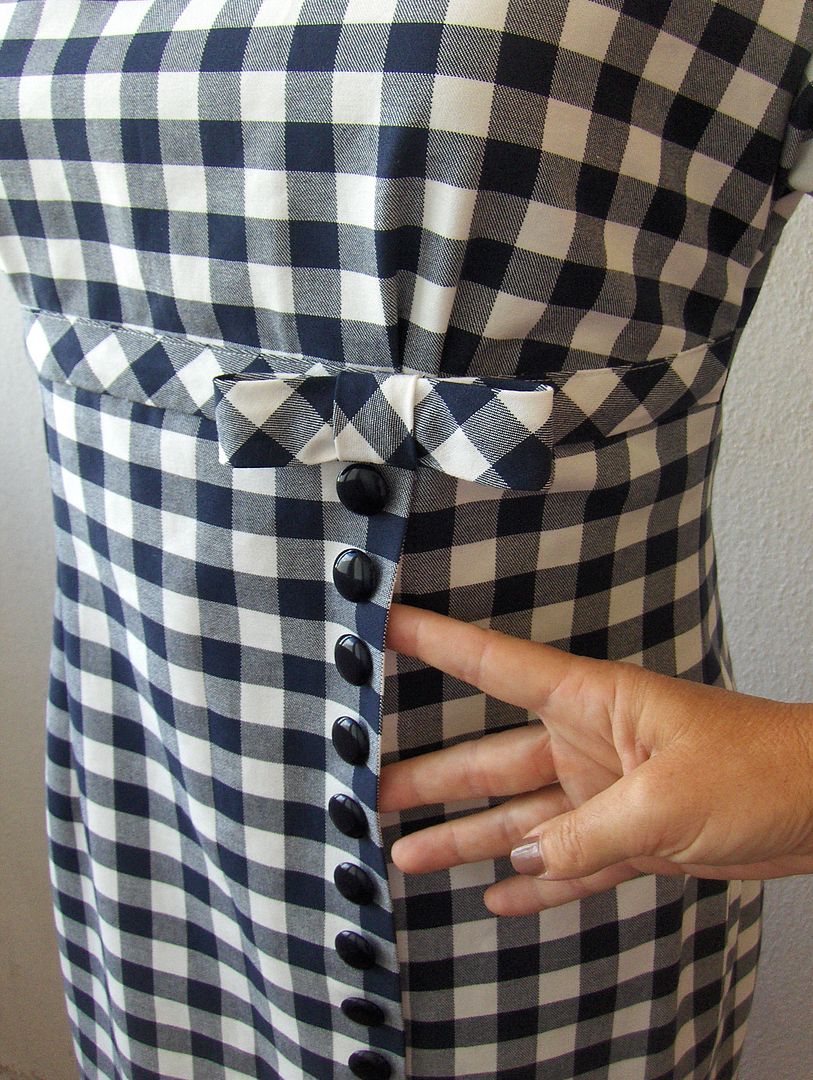 The dress has a fold at the front side that ends in a fold of ventilation, the buttons are sewn very well... because they are the bond between the fabrics of this fold, you can see that I stick my fingers between them, however, this fold is sewn inside... so there is no danger that a button "jump" and display unwanted areas of the body.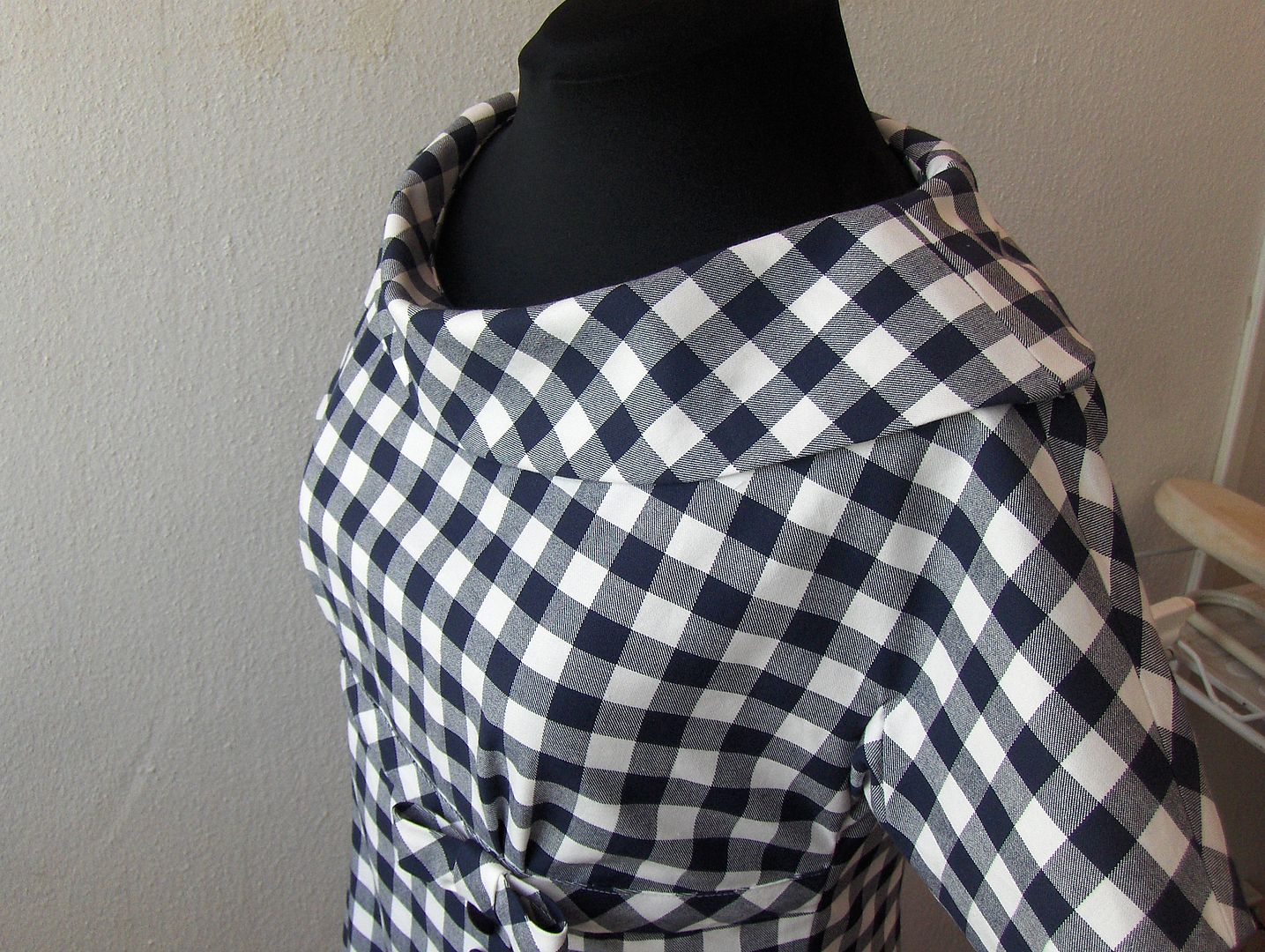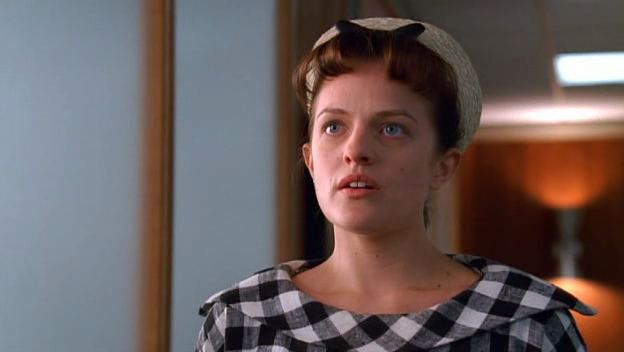 Another thing, I smoothed the sides of the collar, they end up in peaks in the original dress, but this isn´t to my liking, so I made these rounder.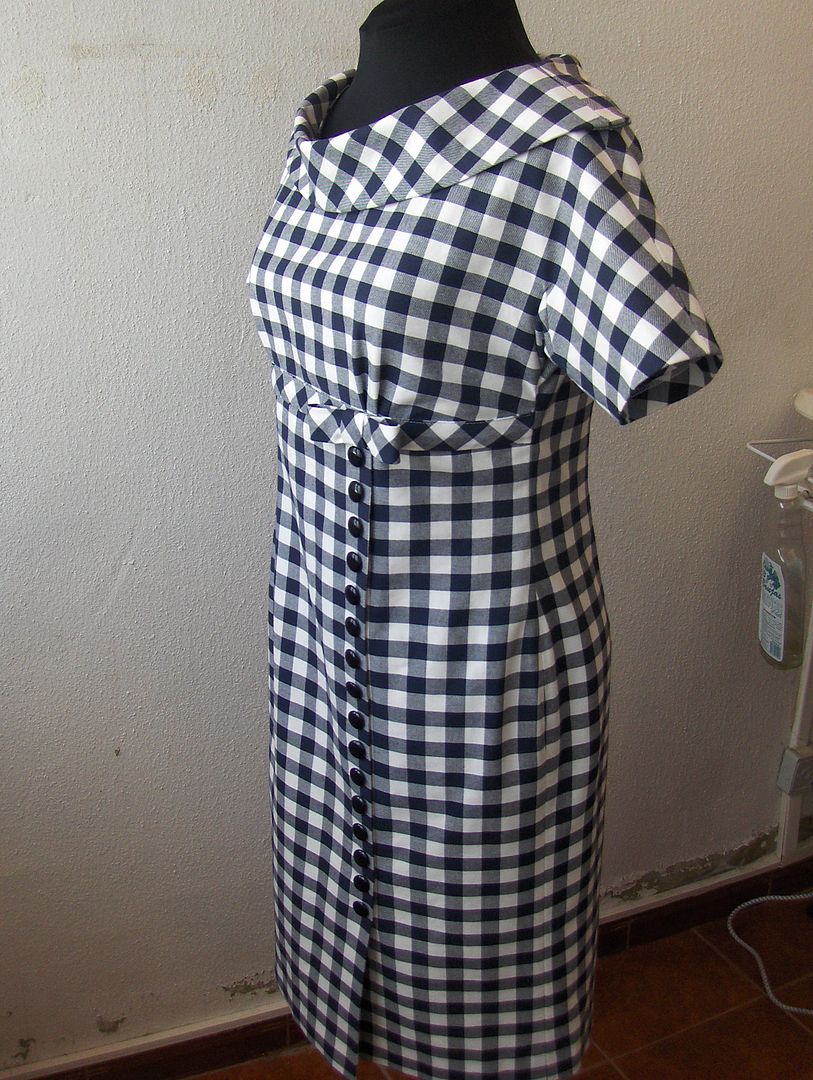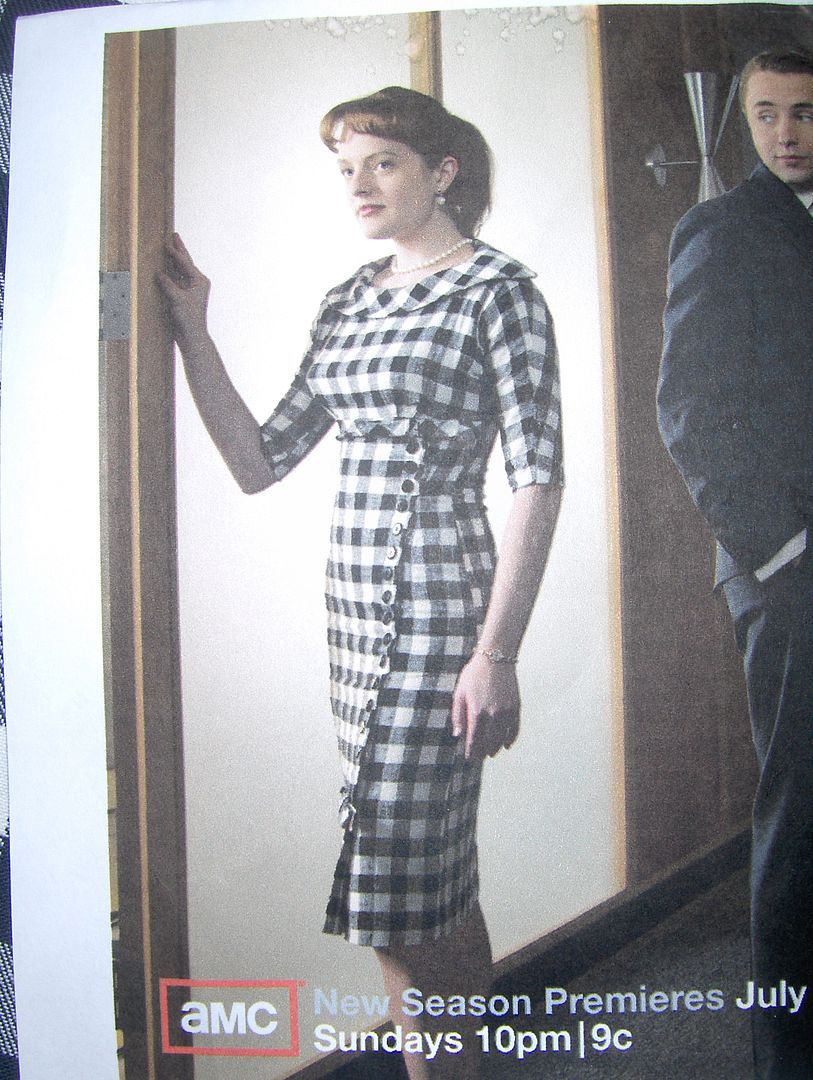 When I saw this dress for the first time in Mad Men and some pictures, one detail caught my attention immediately, plaids are discontinuous in the original dress.. You can see that they aren´t alinged as expected in a well-sewn dress.. I first thought maybe this was because it was impossible to align as many pieces of dress and plaids remain perfect in every game...
However, you can see that my dress is fully alinged... so I´m clueless on this point...
The only explanation I can think of is that the designer did this, intentionally to highlight the fold of the buttons....
And as a final point... Of course, my dress will be more baggy on me... I need to wear this dress in my daily life, including walking, sitting, working, driving, breathing (hey, this is important) and much more... basically be comfortable.. I envy so much the stylized figure of Peggy Olson in this dress... but this isn´t for me....
So soon will come photos that I wearing this dress....