Along with the dress of hearts, two posts earlier, I also sewed another dress for my friend, this is simpler and it was used for a small performance in which my friend imitated "Pretty Woman".
I had very little time to get some pictures of the dress that Julia Roberts wore in the movie, so I had to settle for some photos found on internet to get a dress similar to the original. There was also trouble to finding the right fabric, all I could get was this silk polyester with polka dots uneven, but I had to settle for this lack of time to find something more suitable.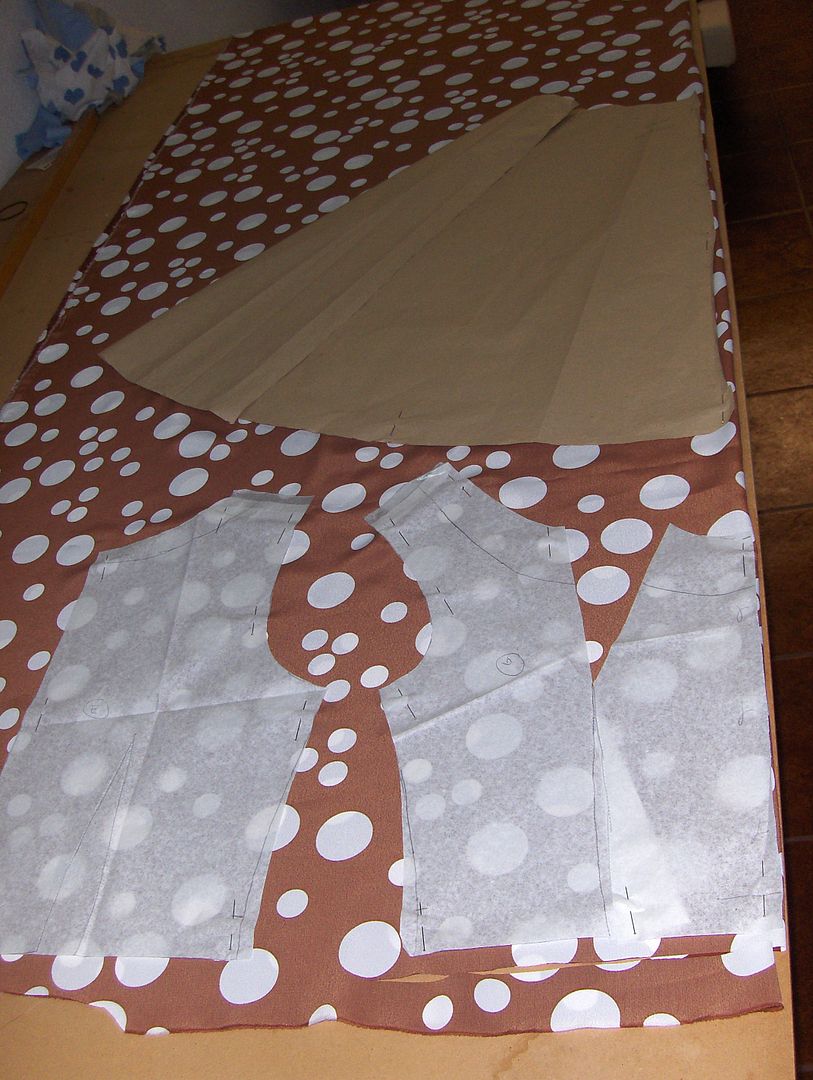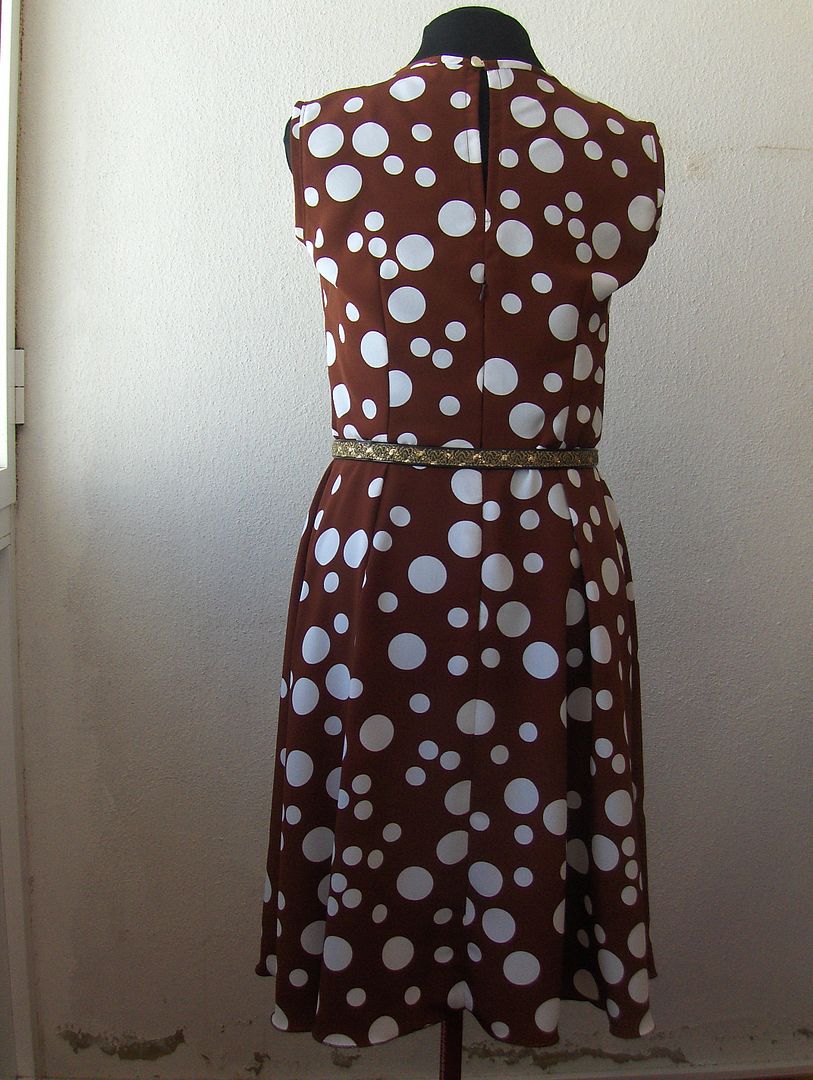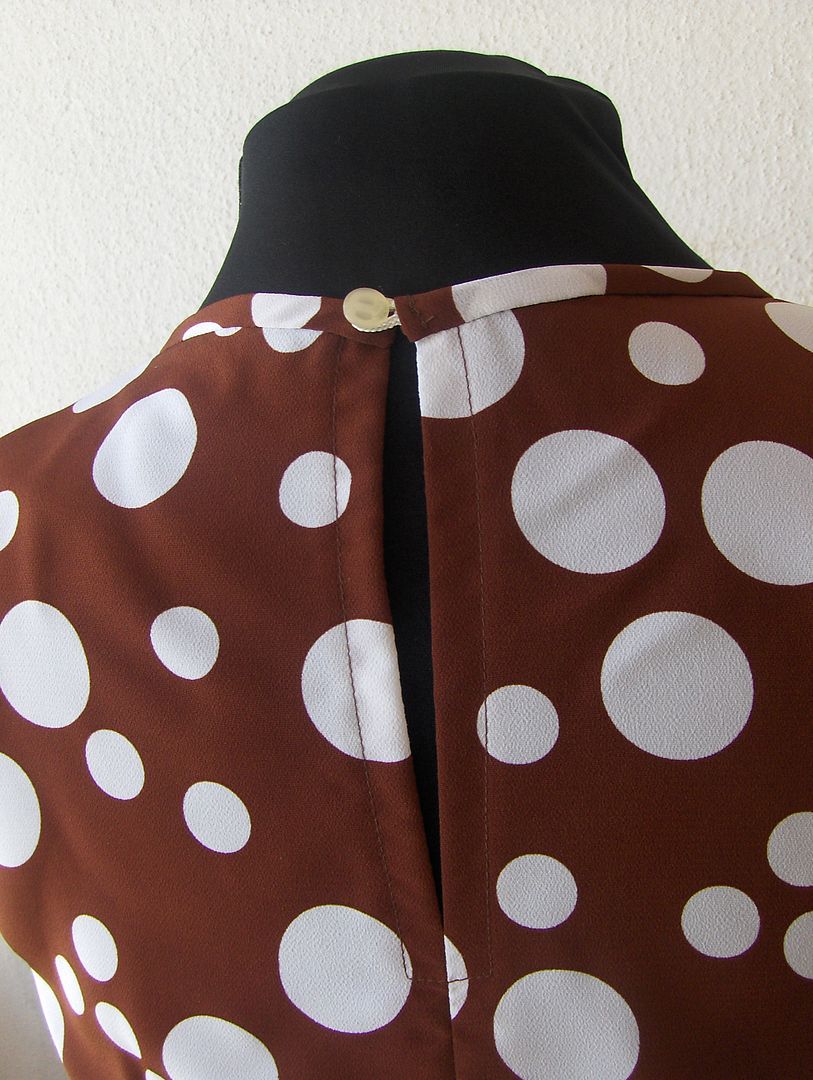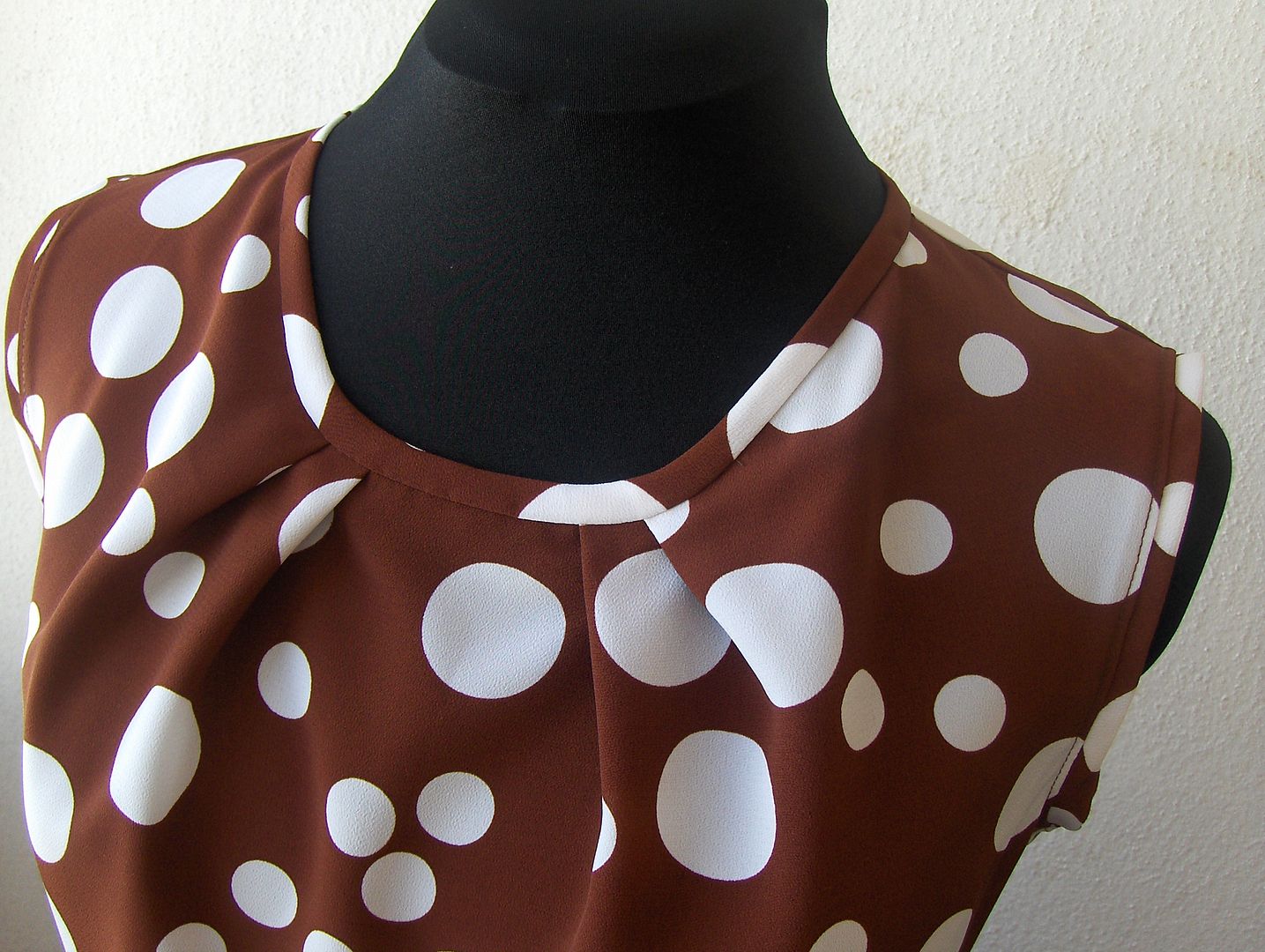 Although I´m not sure of the details of the original model, so I had to improvise a bit about this... small folds on the neck line, finished with bias strips of the same fabric.
On the back, I added an invisible zipper that ends before reaching the neck. So I can leave an opening for a button, this opening is called "tear" in Spanish, but I do not know the denomination of it in English, Can you help me, about this?? Please.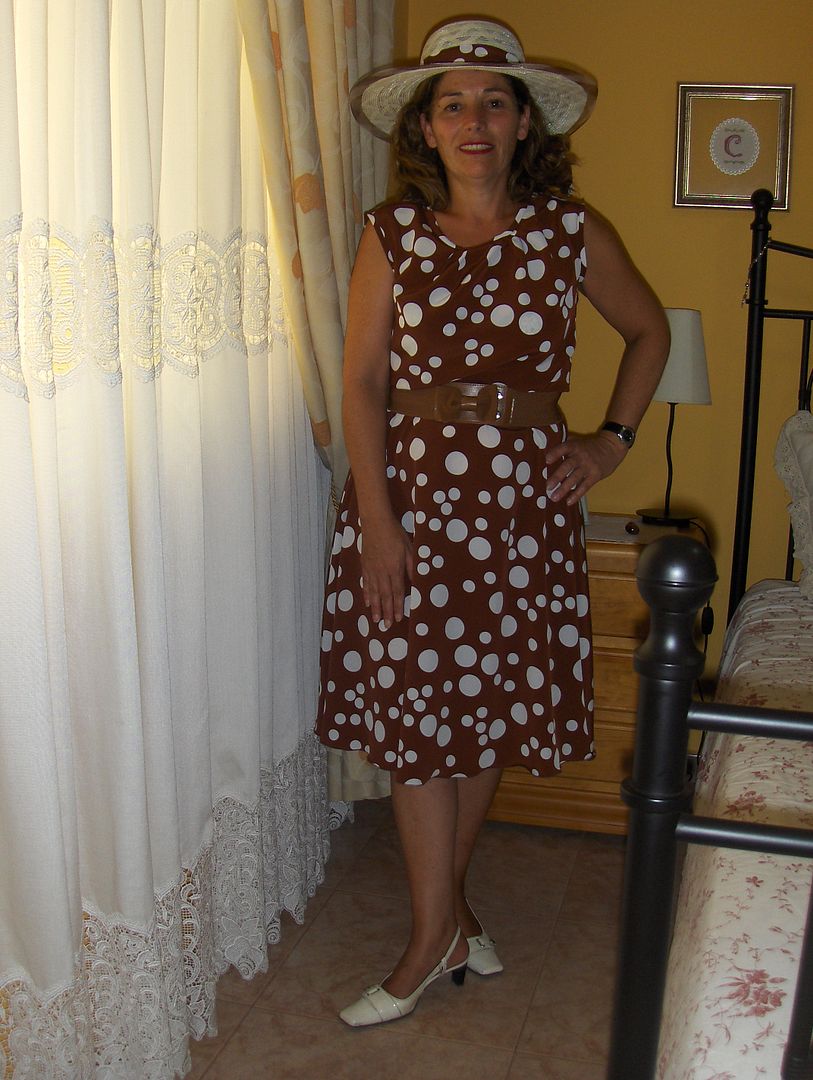 Finally, I could not attend the performance of my friend, so there is no photos of the active event.... Sorry.
You will have to settle for a image that I made on the day I gave the dress to her home...