I commented in the last post that I had accumulated many things to tell, so today I can show something that I sewed last week in some spare time.
This was something really quick for shown here, you shoud be aware that the dress is´nt ironed in this photos, so wrinkled seams, but you can get the idea....
So I´m going to put you in situation... I was invited to a party with the theme of ´60s style in a nearby town and a friend asked me to sew a dress for she at that party, so I laid hands on and began to sew a petticoat first of all to place under the dress as is characteristic of this model.
The fabric chosen by the recipient of this dress was original enough alone, she asked for a collar like this dress that I sewed time ago, but combining the print of hearts with solid fabric in the same range of color.
To achieve the effect of the hem of the skirt, I sewed it on a strip of fabric (stitched with long stitches) respecting the circular shape of the skirt.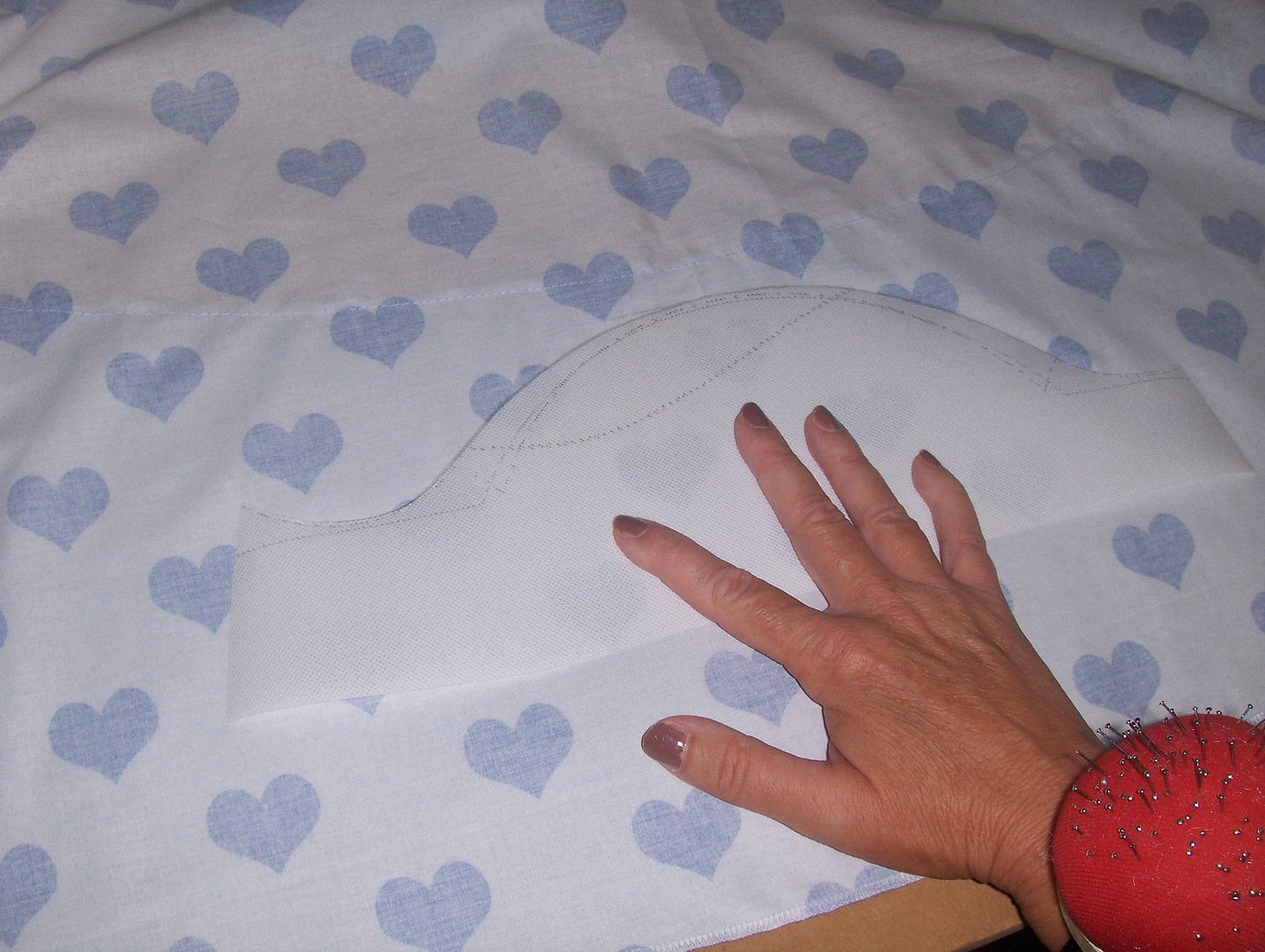 Then, on the wrong side of the hem, go with a pencil drawing as a template to complete the entire bottom. Thus, for the same wrong side to spend a stitch along the line drawn with pencil ... in this way, you get the picture of the workforce by the righ side of the fabric, the right.
Now that you have two layers of fabric held together by the stitching, first passing a small zig-zag stitch to securely hold two layers.
Trim the excess of fabric at the top with a sharp scissors and unpick the first stitch longer that you made at first in the top of the blue fabric to release it.
Finally, spend again a zig-zag stitch too tight around the undulating contour of the drawing. Be especially careful not to wrinkle the fabric to sew, the effect is very nice, ... or you can sew by hand over a strip of trimming to cover the union of the fabrics.
Either way, the result is very nice and different to give an original touch to the bottom of any dress or skirt.
The happy owner wearing the dress at the party. Along with a style entirely appropriate to the theme of the party!
Oh... Was not she beautiful????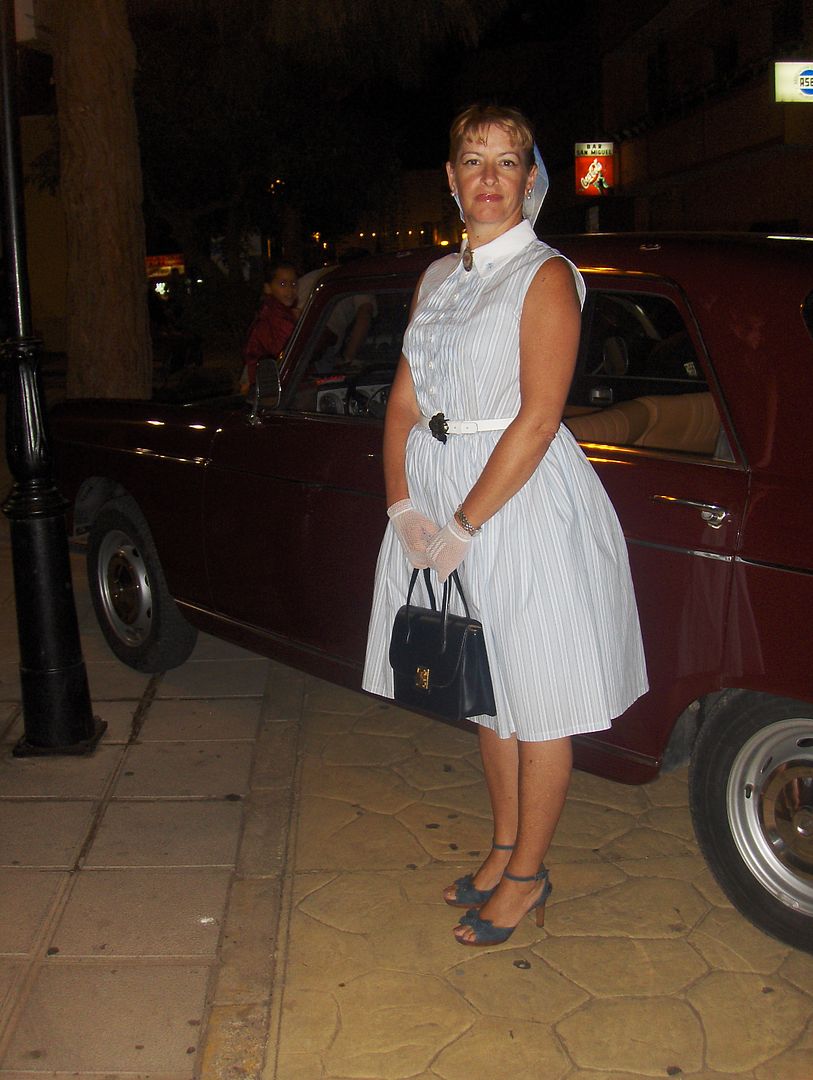 I, for my part , went to the party with my dress "Summer Sky" and some accessories for me to focus on the theme of the party...
... it certainly lasted until four in the morning... Wow, long time since I enjoyed something like this....