I have so much to tell I do not know where to start...
Well... I have the pleasure in telling you that I decider to join me to the group of Zo,
"I, Rosy, of Sewingadicta.blogspot.com, I become a participant in the self-stitched in September 2011 and strive to wear every day this month, a garment sewn, knitted or refashioned by me."
Thererfore, it´s official...
So... This is my first photo for this day one.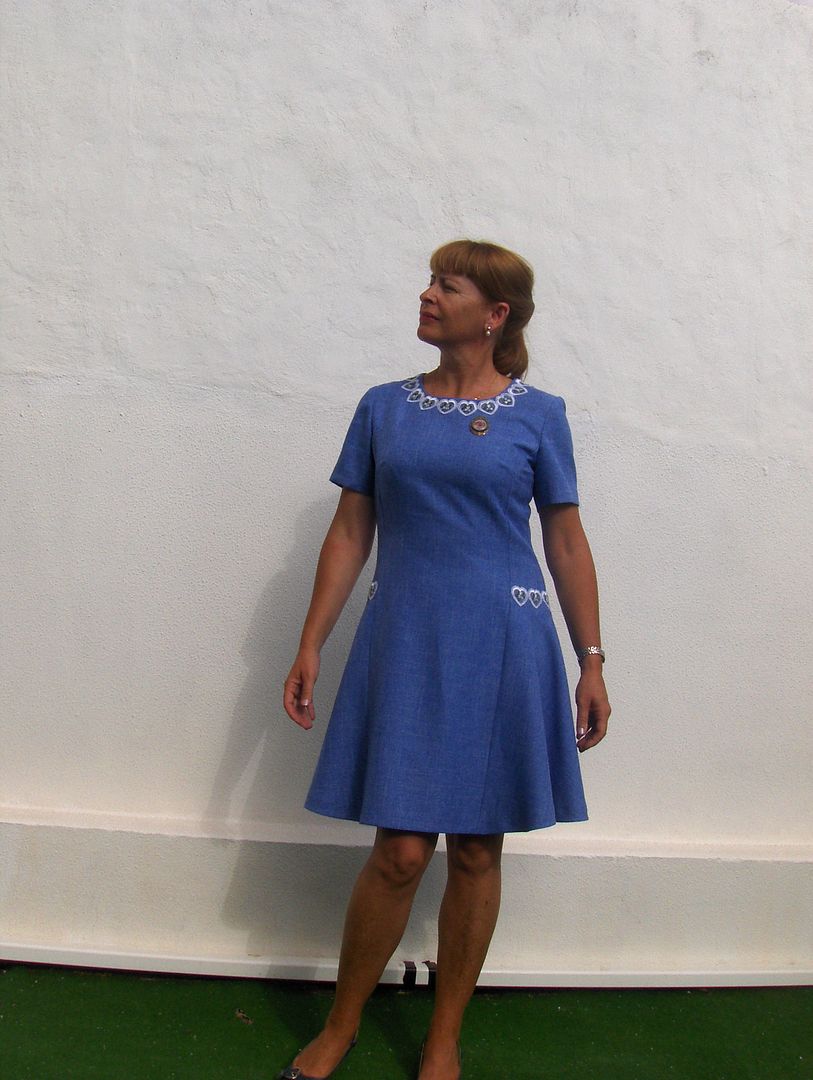 Please, note that I will not have time to post every day, but I try...
Also, I take photos when I come home after work, so excuse the scruffy, tired, bad hair and wrinkled clothes afterwork several hours with my clothes on.
Ok, this dress was called "Heart of Ice".
And now.... Mad Men...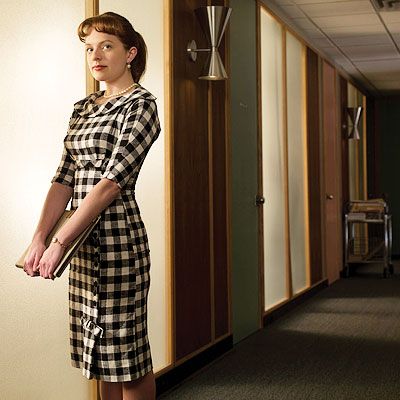 No doubt, many of us are in love with Mad Men costumes, yet...
Although, I´m very, very delayed, the challenge of Sew Weekly for this week includes "plaids". So I took to light this beautiful fabric in my stash has been waiting a year , with this photo that I printed when I was looking for the perfect fabric for this cute dress.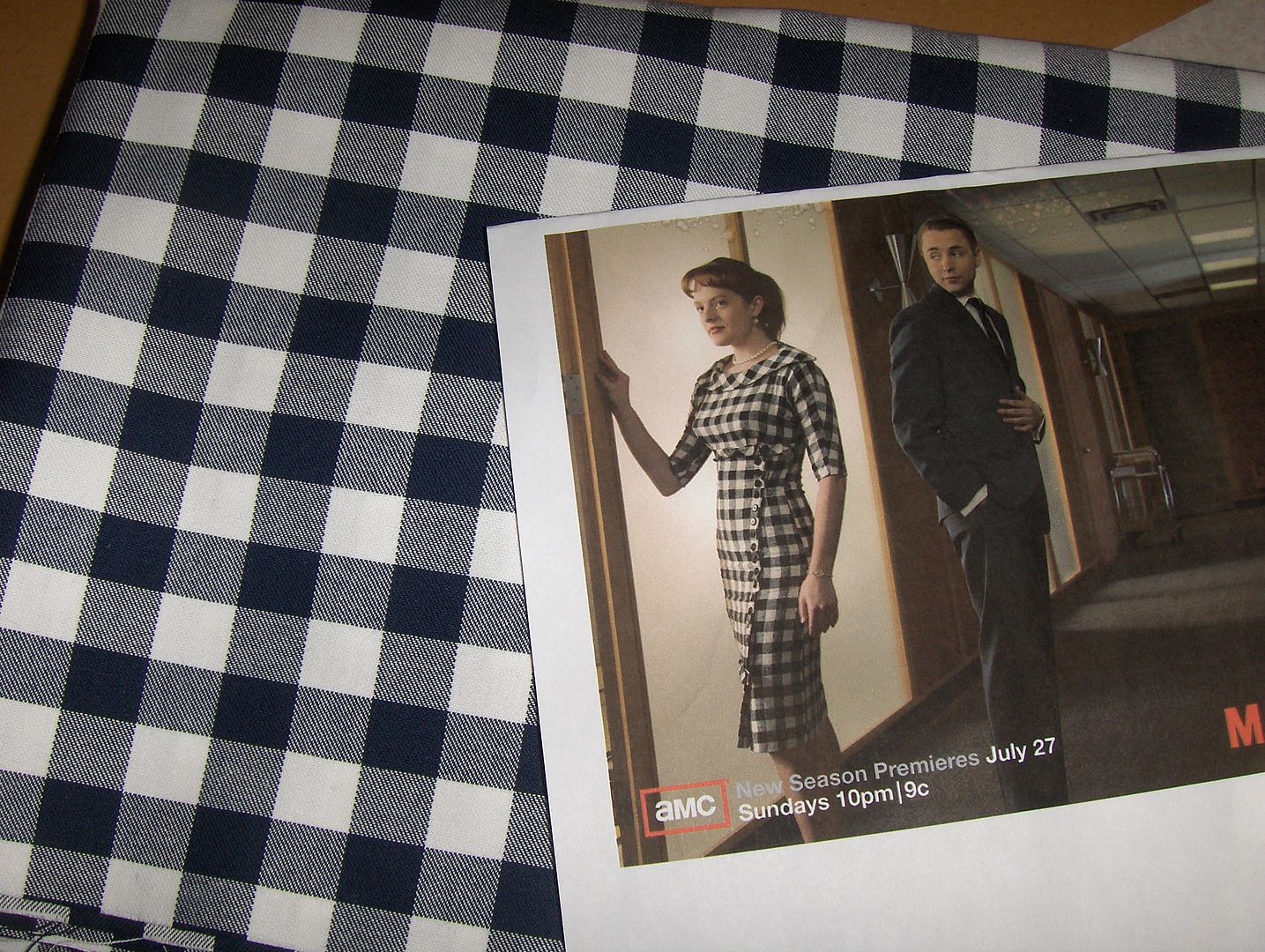 With some changes, of course... In principle, I need shorter sleeves, I think that this sleeve lenght is uncomfortable to use and I need mobility whit my clothes.
I´m still deciding whether to use the necklace with white fabric , to "break" many plaids in the model, mmm.. decisions...
And my fabric is blue, really, I was looking for a long time some woolen fabric, but there was nothing, then I found this poly-cotton blend in Ikea. Yay! No wrinkles! Perfect!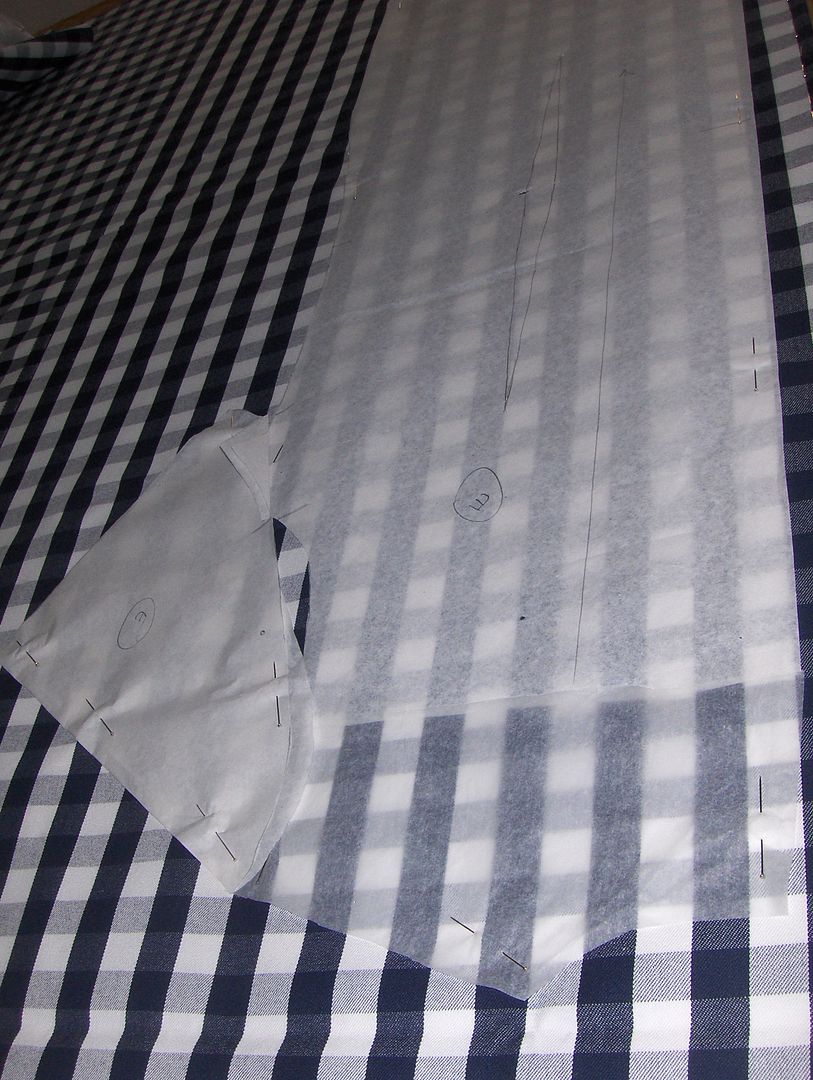 With some appropriate changes in the simple pattern of my dress shirt, I´m in the process of the first dress of autumn...
And you... What are there on your sewing table???