Monday
Monday Back to work again ... so today a suit of pants and top that I sewed in September , last year, the top is embroidered by me too. Blogged here:
sewingadicta.blogspot.com/2010/09/violet-outfit.html
I also am using the pendant that I did, it colors blend well with the suit today, I love this pendant. here:
sewingadicta.blogspot.com/2011/03/gift-of-month-in-progre...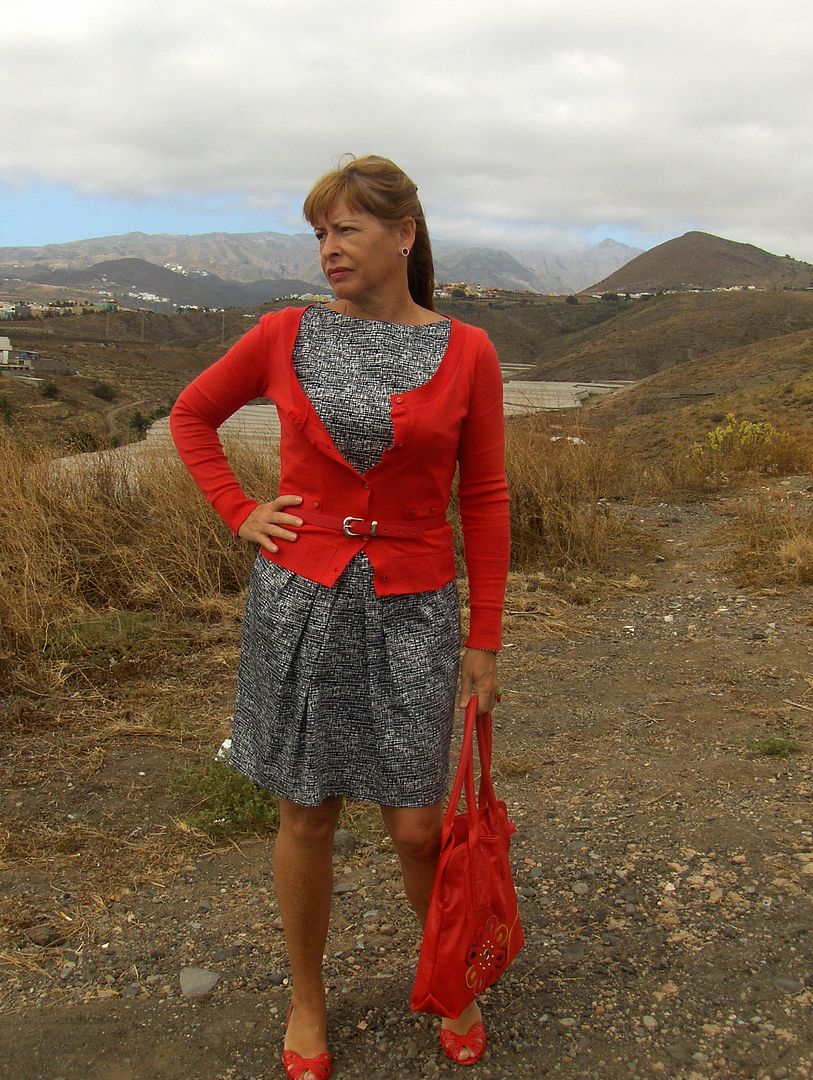 Tuesday
Today I decided to take a bright spark of color to a cloudy day! So I am wearing my dress, "Liz Claiborne inspiration", this dress was sewn from a Burda pattern that is very famous among the users of the Burda magazine elegant lines. I chose bright red accessories to smile to this day, although you may see me with a wrinkled face ... the instantaneous play tricks, but I assure you that I was smiling seconds before!
The original pattern is a winter dress with long sleeves ... I did my sleeveless version here:
sewingadicta.blogspot.com/2011/07/theme-proposed-by-sew-w...
If you want to play any top or dress without sleeves and get an inner Facing with high couture techniques, I made four tutorials to accomplish this, step by step, here:
sewingadicta.blogspot.com/2011/07/make-inner-facing-of-dr...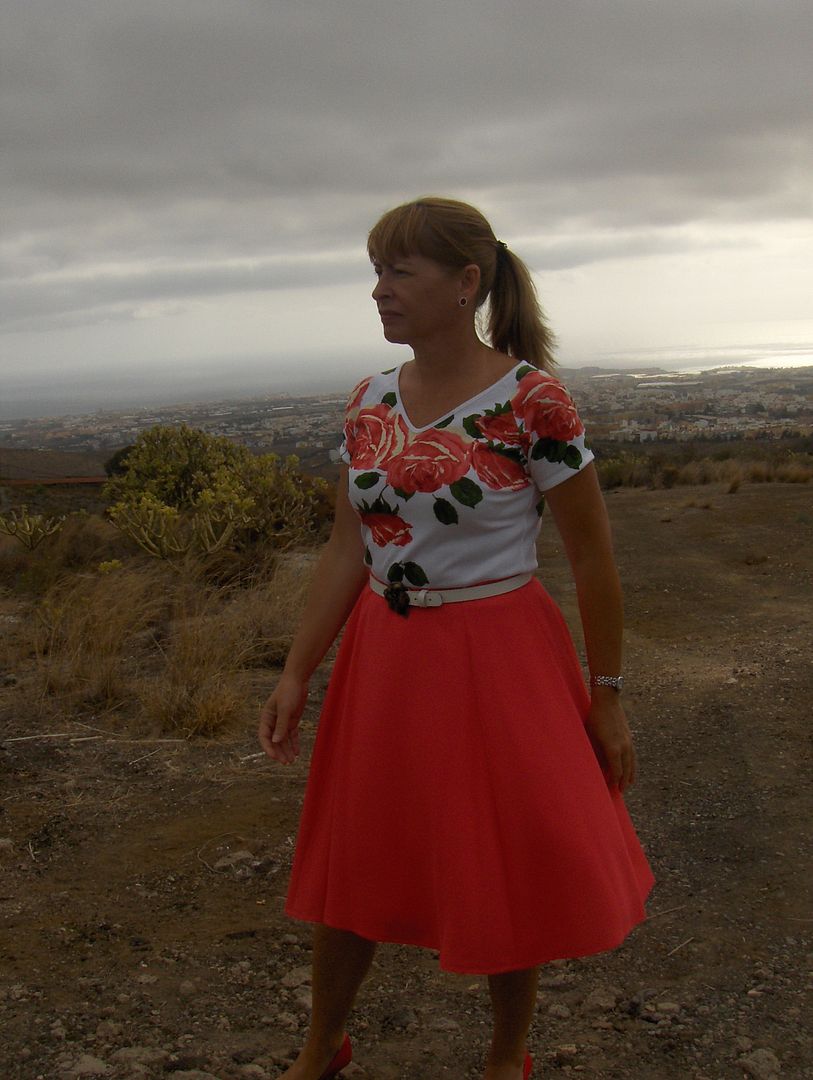 Wednesday
Another bright day ... You can see my weakness for bright colors throughout this month, I use some black and muted colors .. and when I use them, I like to give a touch of color too. Today I am wearing the skirt that stopped being a UFO to become part of this outfit, with my petticoat underneath to get a touch of the 60s.
Although not very visible in the photo, so you can see on the horizon is the sea, today dawned cloudy and the picture is made at eight in the morning, however, temperatures pleasant to wear short sleeves this time.
Skirt blogged here:
sewingadicta.blogspot.com/2011/07/ufo-coral-skirt.html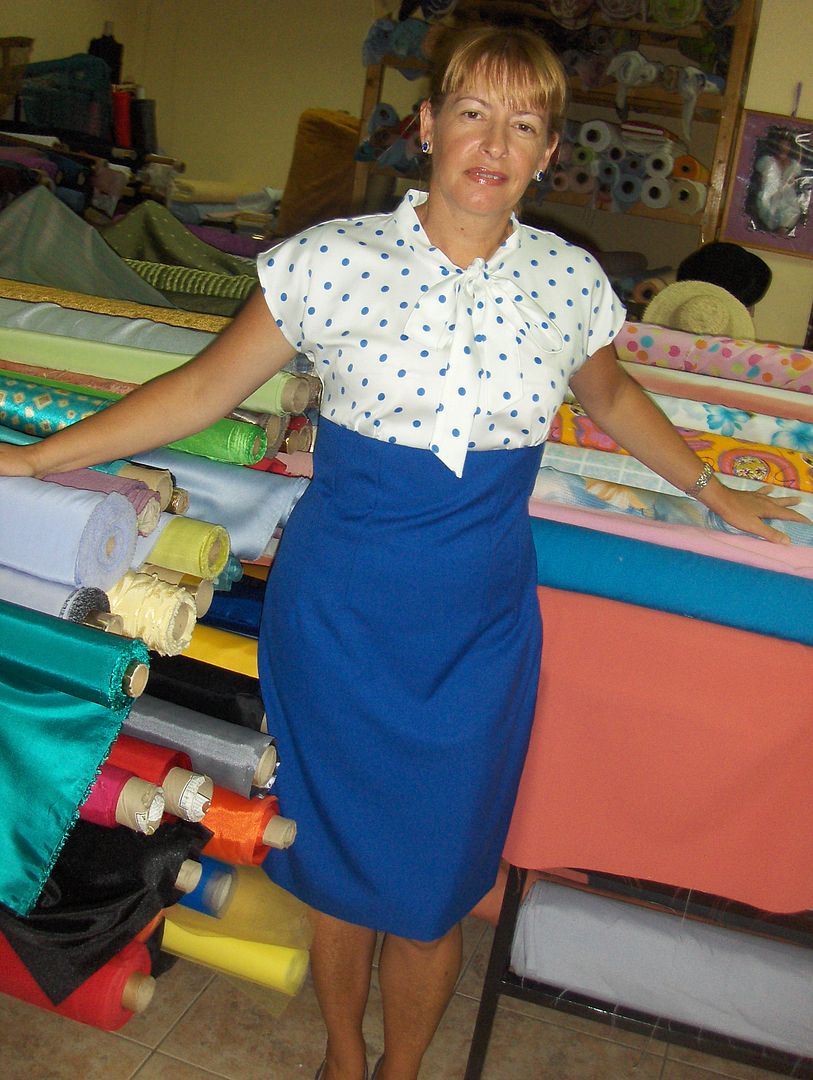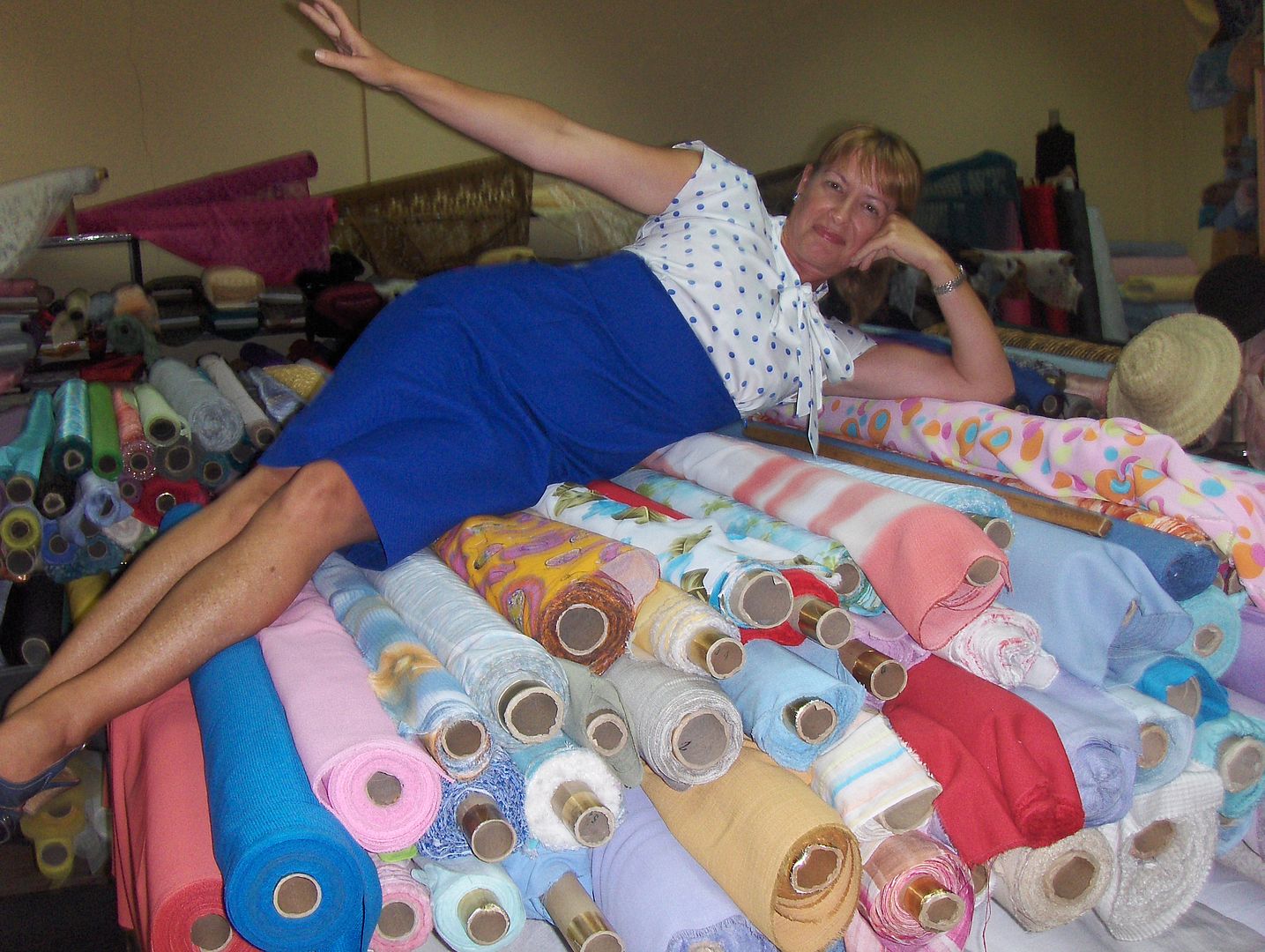 Thursday
An unexpected diversion today after work ... my friend´s fabric store!!, I call it "Aladdin's Cave" you can find there the most beautiful fabrics in the world! Today I am wearing my dress "Versatile" in beautiful blue ... Ladies please ... let's fill the world of color! Blogged here:
sewingadicta.blogspot.com/search?q=versatile+dress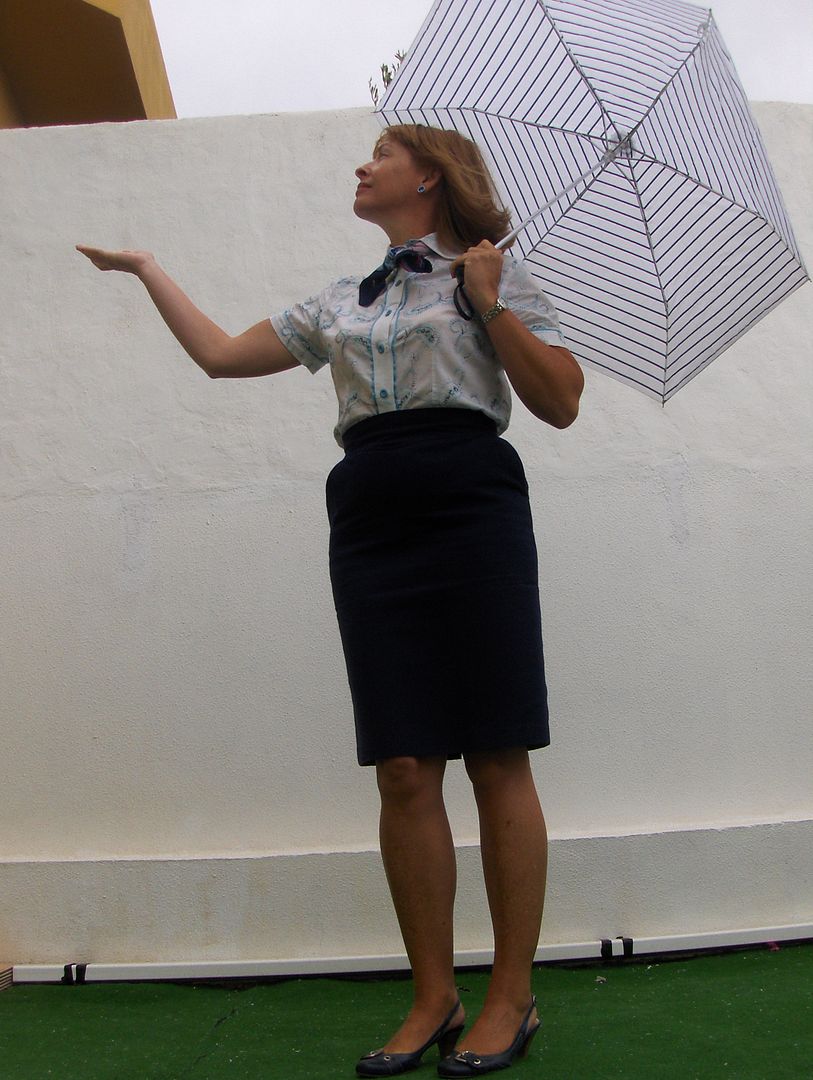 Friday
The blouse is also sewn by me many years ago, when dinosaurs roamed the earth, so no blogging for it.
And you can see a new haircut here... yes, it was time!!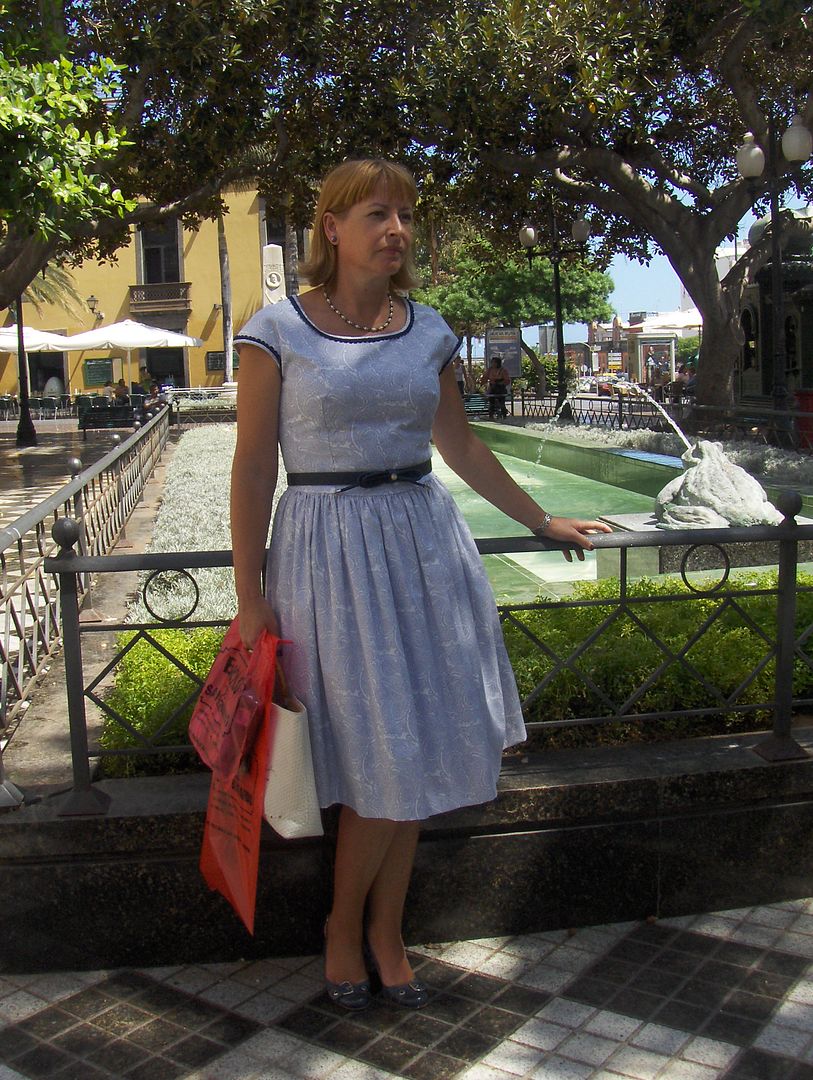 Saturday
Go shopping in the capital is an occasion to wear the dress "Delicate Paisley". I'm not sure if it's the beautiful fabric, the pattern of the dress or what is the reason ... I know this dress is admired when I use it. Well, I think it is beautiful.
Blogged here:
sewingadicta.blogspot.com/2011/06/wow-there-are-many-days...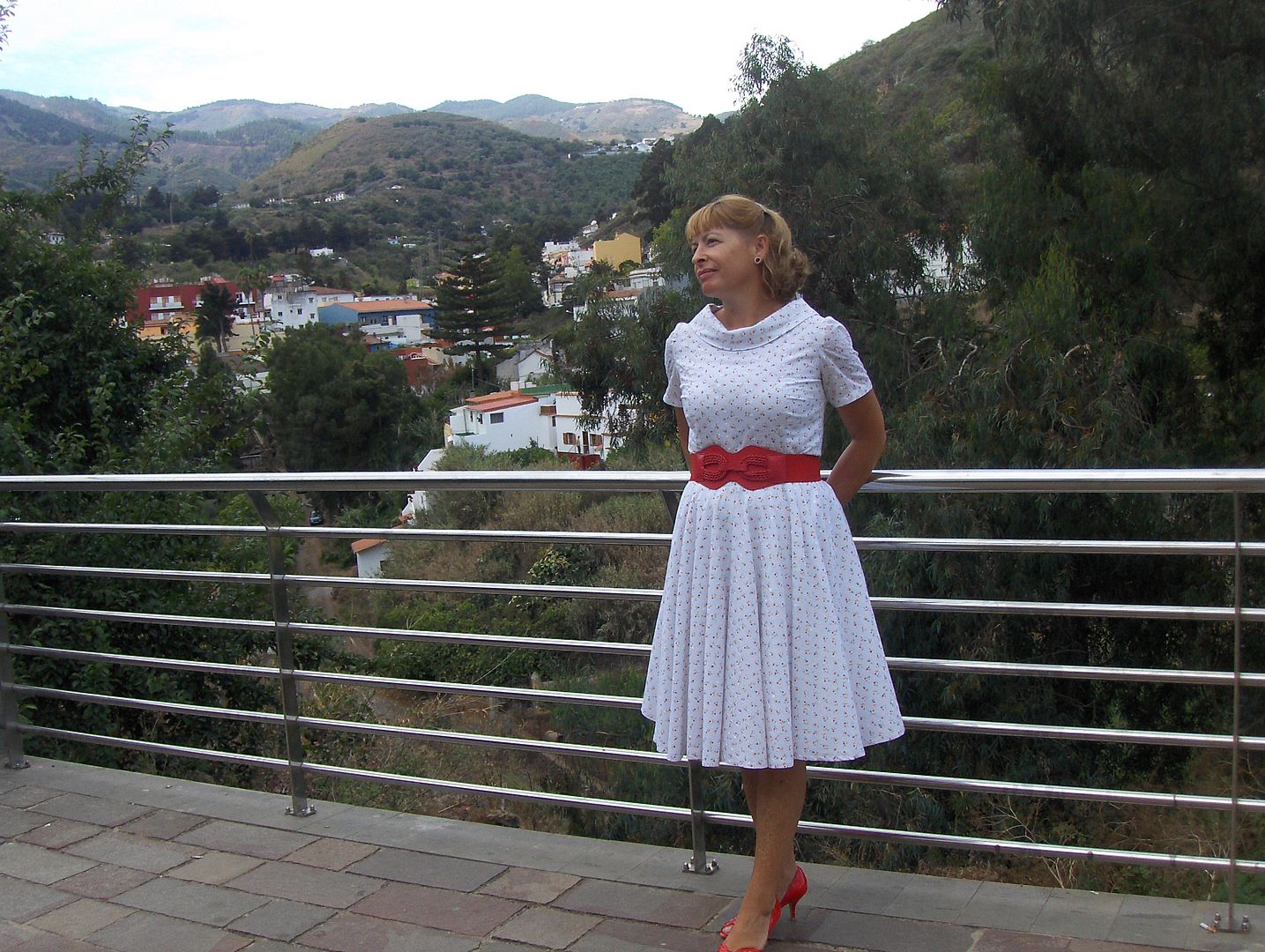 Sunday
Today I've noticed missing only five days to finish this month and therefore the challenge. I'm a little sad about this, when I started this, I was afraid of not being able to finish this challenge and now I realize there are only five days ahead and many more dresses in my wardrobe to show ....
Today I used the "a dress with a history" that I sewed in February this year.
Blogged here:
sewingadicta.blogspot.com/2011/02/summer-weather-is-here-...
Happy week!!!