It was time to give another push to the challenge raised by our lovely Gina, it´s to get a "partner" for all those clothes hanging in our closet that we do not use because they don´t go well with everything else....
So I had this beautiful top spot in my closet for a while and I decided to close that gap.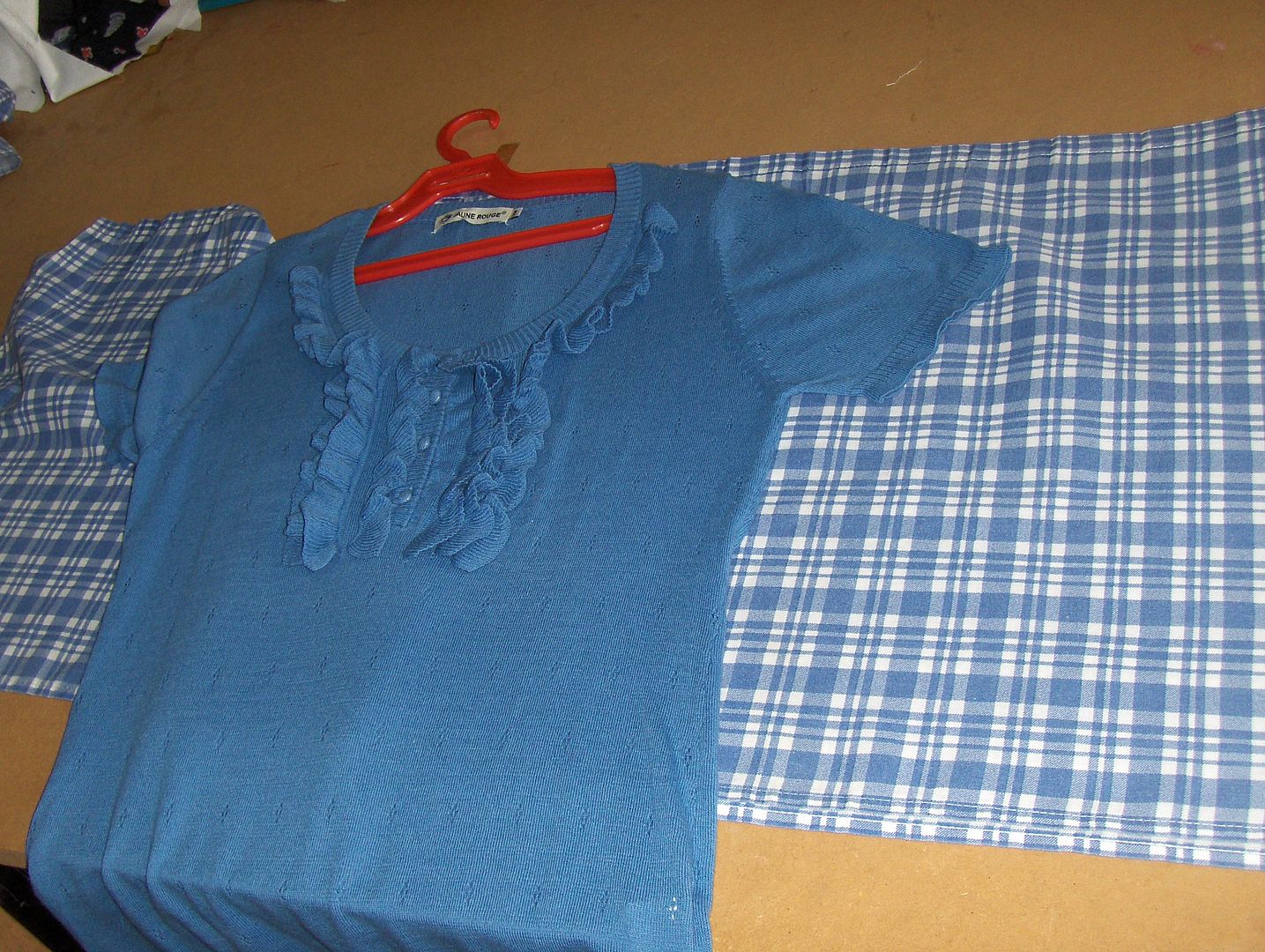 For starters, I found this little piece of plaids fabric in my stash, it was a very small piece left over from some previous project, so I had to find a way to get something with this....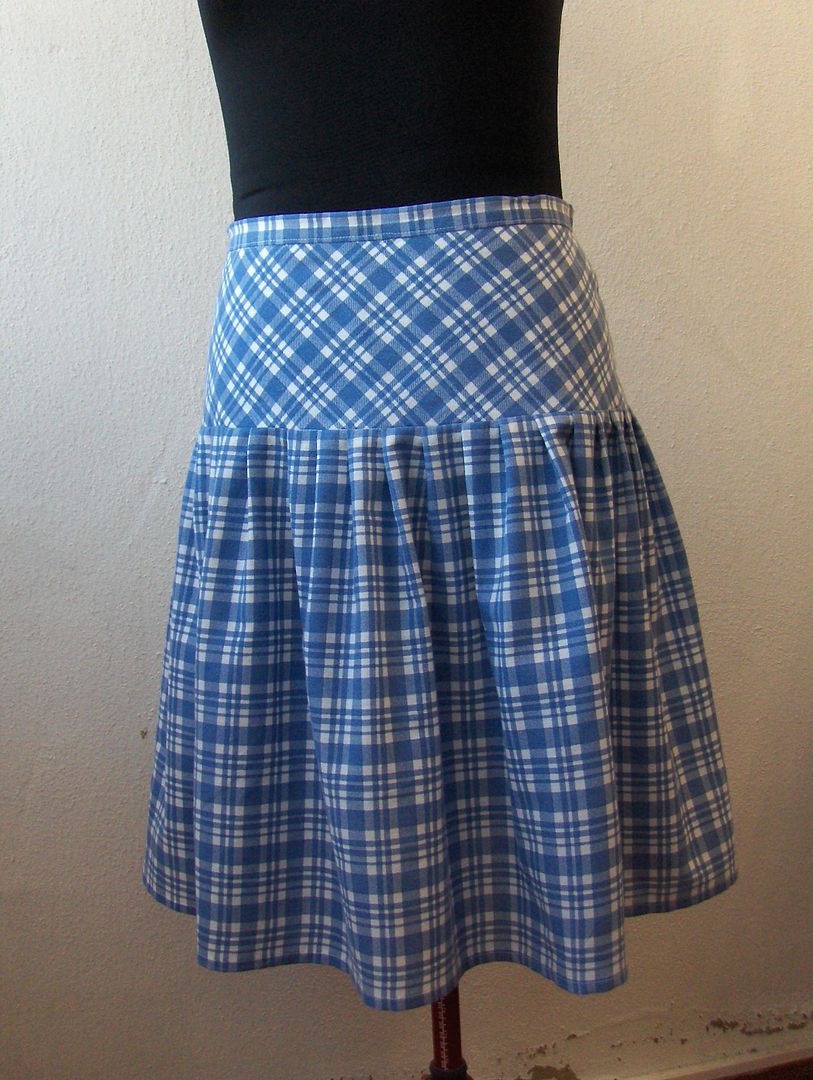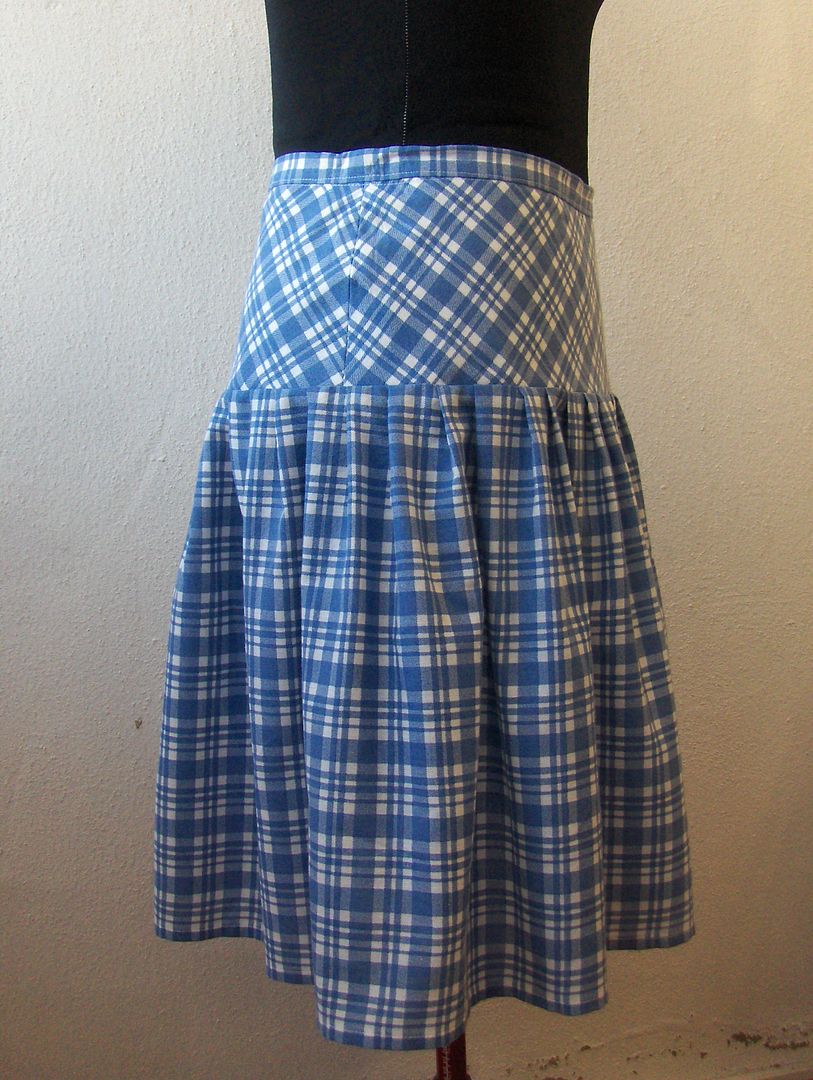 This was really easy and fast, only took me two hours to cut and sew it. The base was cut off the top of a pencil skirt pattern, like a peplum... and add the rest of the fabric by making small folds, so fast...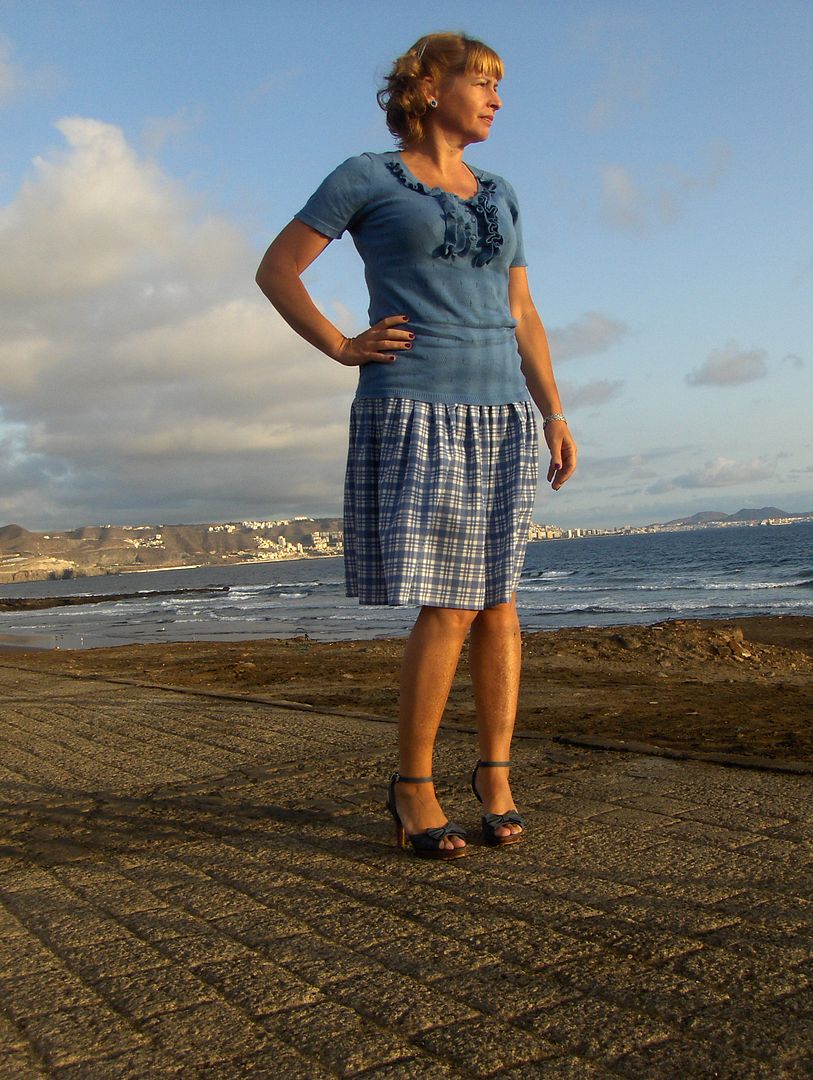 And the next day morning I was already using it, another suit in my wardrobe , Yeah!!!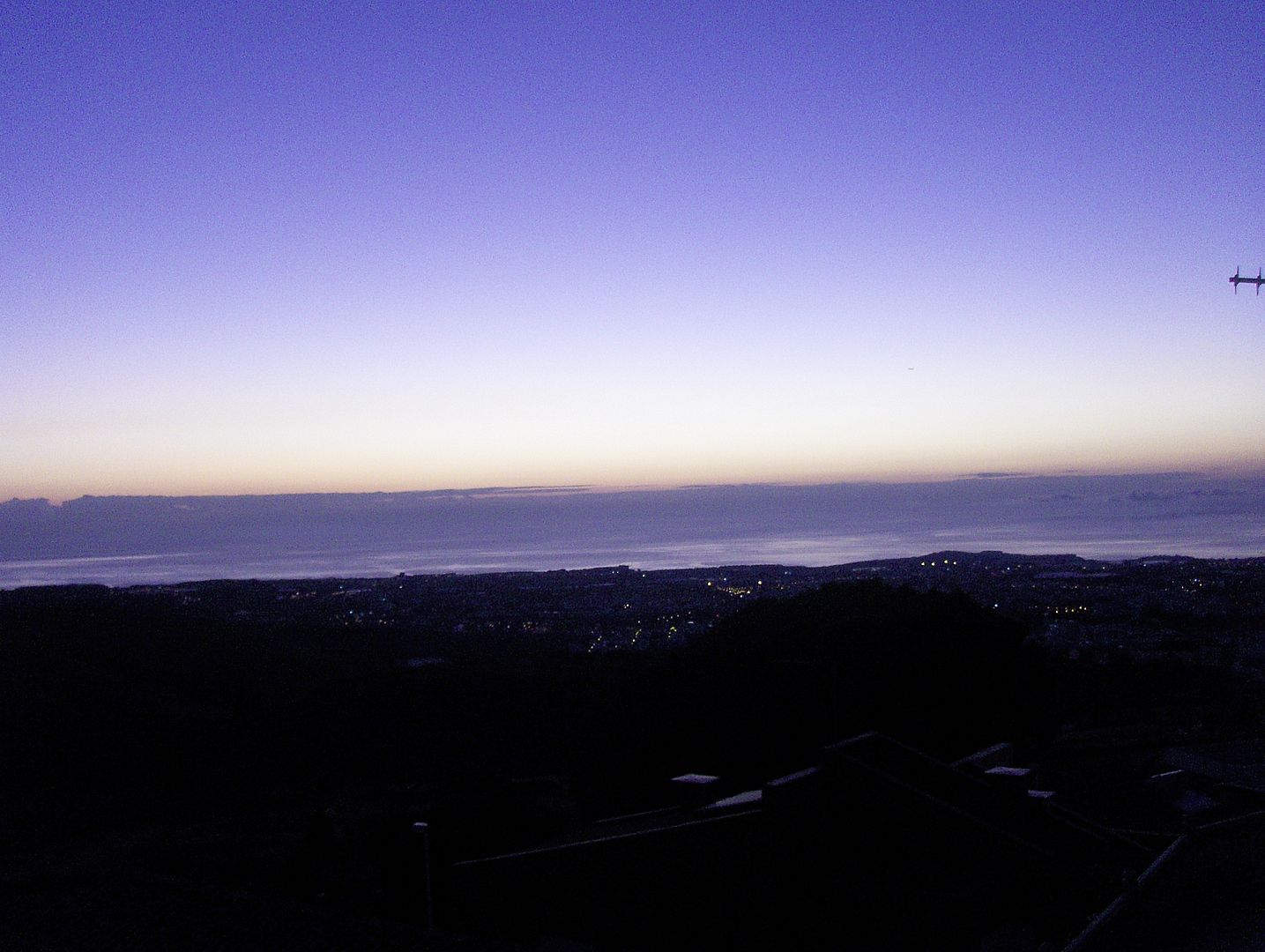 Now a little secret... I get up at half past six in the morning, I found this great picture from my balcony when I got a few days ago.... I promise yu that this photo is not retouched, it´s as it´s picked up the camera and ... I knew that I had found the perfect inspiration for my next project...
So.... Happy Sewing, Ladies...