Bien, esto es el primer intento de un outfit de los años 40s, aún no está muy depurado y yo tengo que trabajar más para conseguir lo que pretendo, sin embargo, yo soy una principiante autodidacta en esto, así que un poco de paciencia conmigo, por favor...
Well, this is the first attempt at an outfit of the 40s, it´s still not very refined and I have to work harder to get the idea that I have, however, I´m a self taught novice at this, so be patient with me, please...
En realidad, yo llevo dos semanas para preparar este look, desde que yo terminé de tejer el
suéter aquí
... este es el primer outfit para presentar con ese suéter intentando emular la moda de los años 40, habrá un segundo intento próximamente con una falda para conseguir un look basado en los años 50, como sugirió
Irene
dos posts atrás.
Actually, I took two weeks to prepare fot this look, since I finished knitting the sweater here... this is the first outfit to submit with that sweater trying to emulate the fashion of the 40´s, soon there will be a second attempt with a skirt to get a look based on the 50s, as suggested my dear Irene some time ago.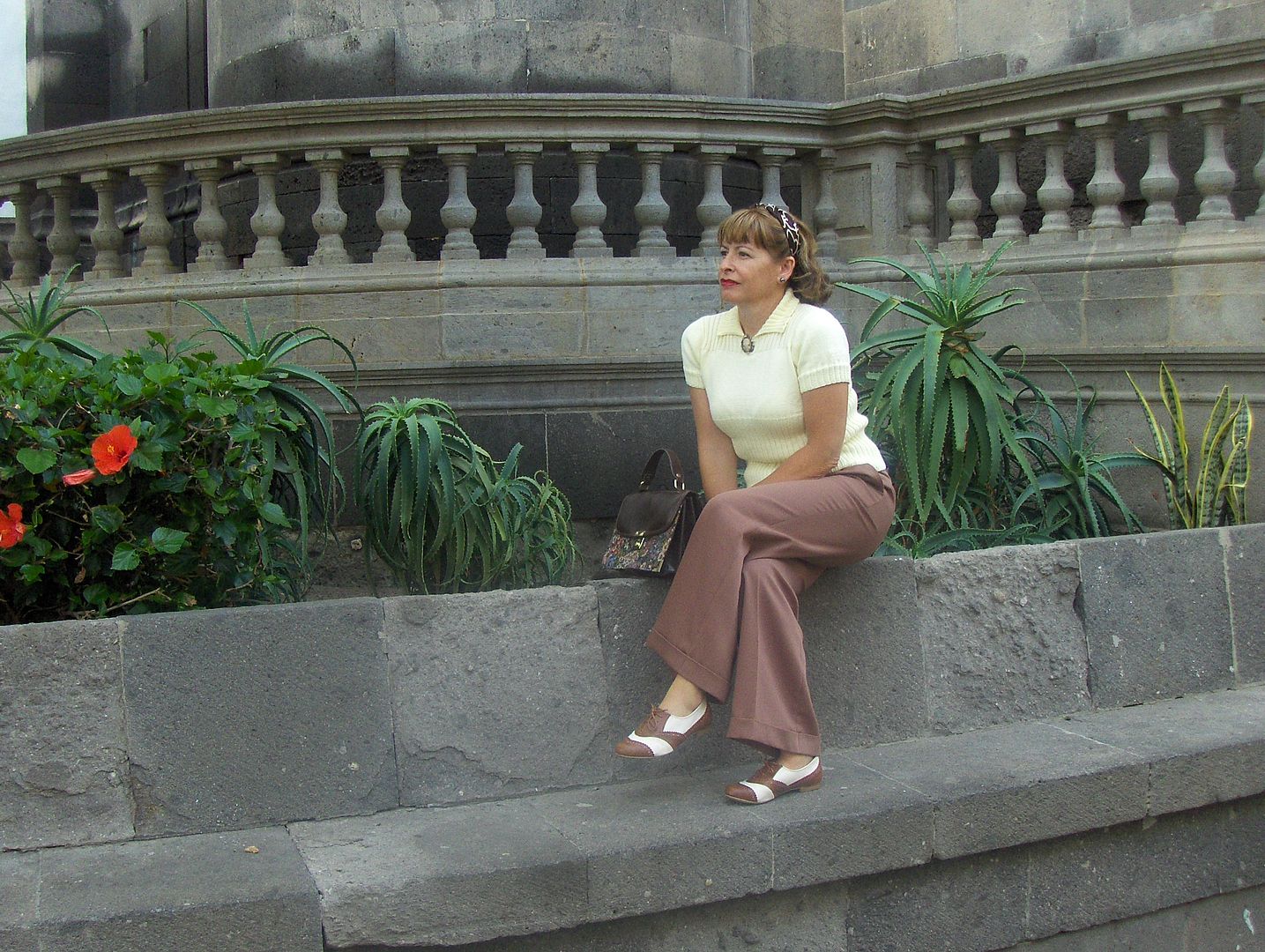 Así que esto es la presentación oficial de
este pantalón
que yo cosí para esta ocasión, yo supongo que realmente el look de los 40 usaba la pernera del pantalón un poco más ancha y esto es algo que voy a tener en cuenta para la próxima vez que yo piense en una prenda de estas características....
So this is the official presentation of this pant that I sewed for this occasion, I guess really the look of the 40s wore this legs a little wider and this is something I´ll consider for next time that I think an article of this kind...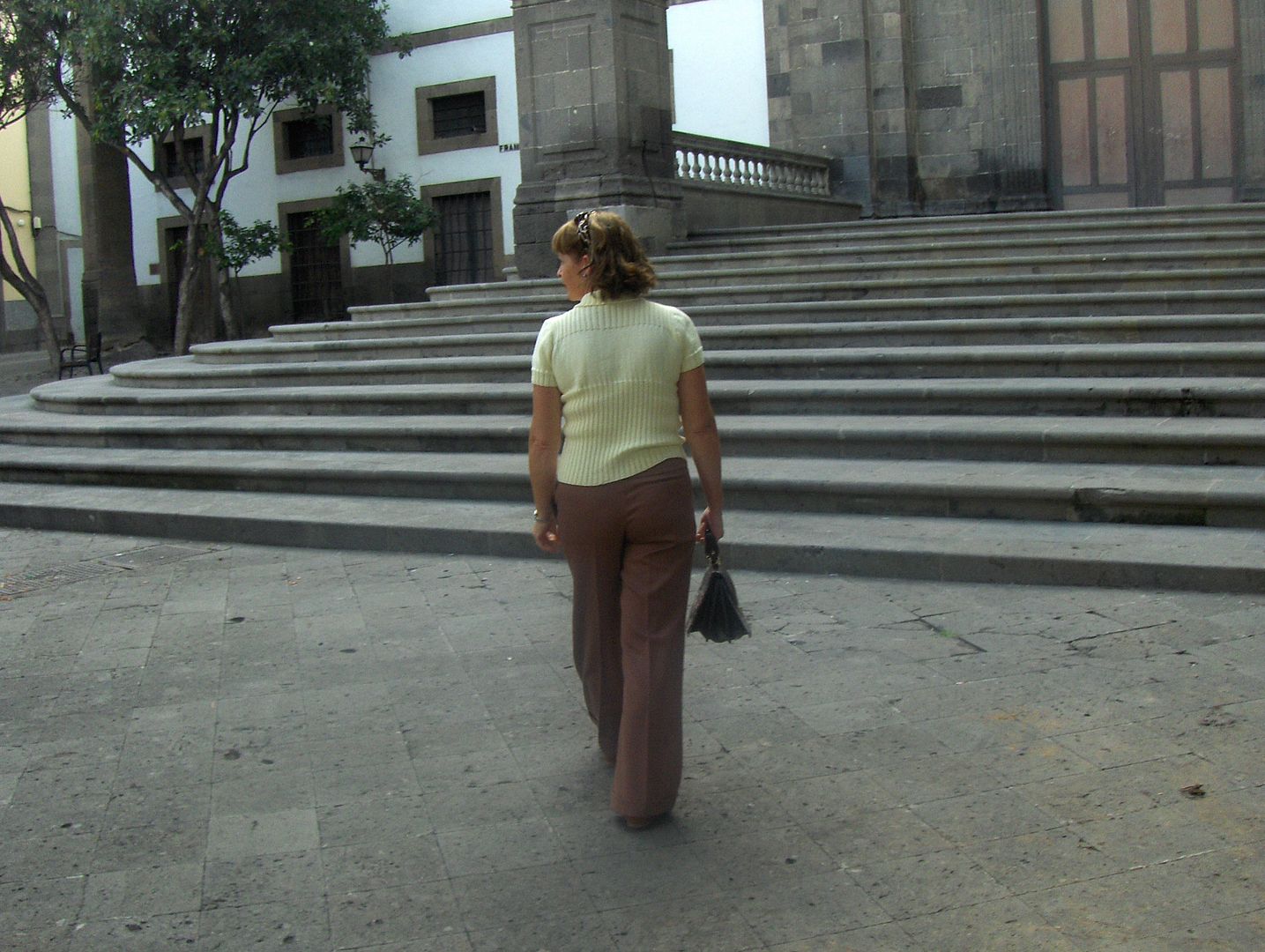 Incluso , mirando desde atrás... el ajuste del pantalón es perfectamente de la época contemporánea.... necesitaría bastantes centímetros más de holgura.
Even watching from behind... pantas fit perfectly in the modern era.... it needs many more centimeters of clearance.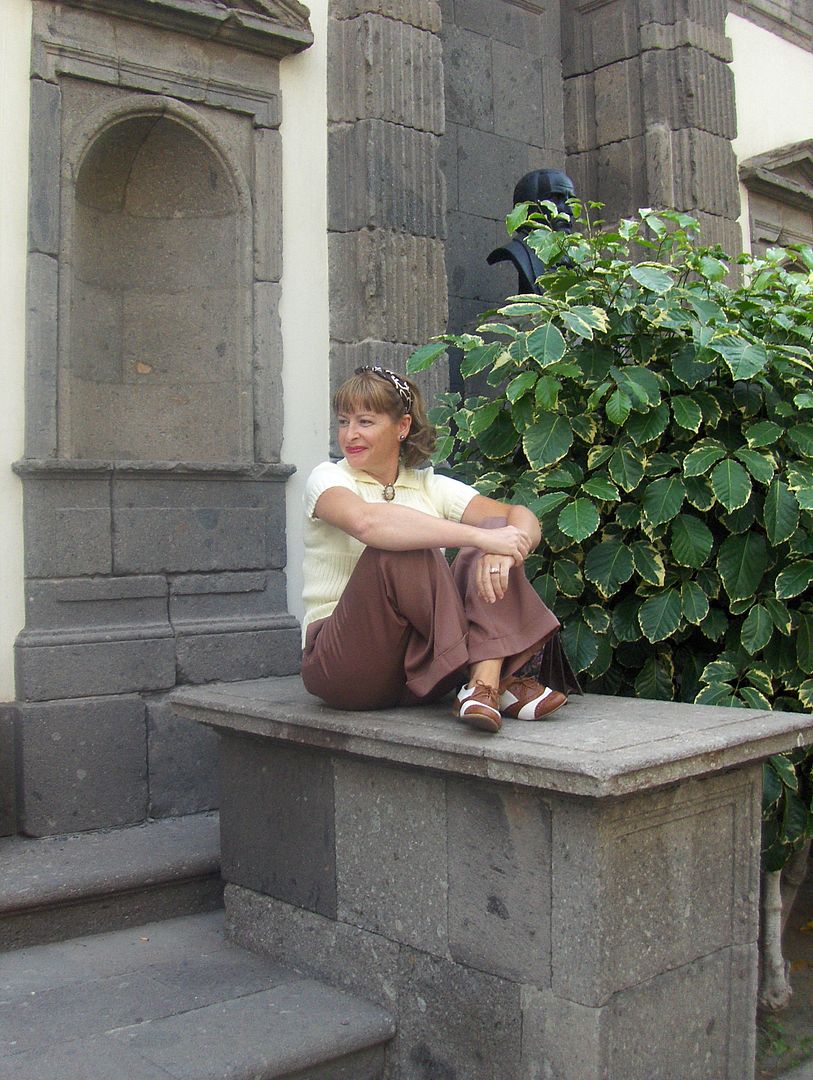 Aunque yo tengo que admitir que este pantalón tendrá bastante uso este invierno, tiene una gran comodidad, es abrigado, fácil de llevar y fácil de combinar...
Although I have to admit that this pant will a lot of wear the next winter, it has great comfort, is warm, easy to use and easy to combine with others garments....
Así que otro outfit en mi armario... quizá uno de los más cómodos que yo he hecho hasta ahora, tan , tan cómodo que yo me atreví....
So another outfit in my wardrobe... perhaps one of the most comfortable that I´ve made so far.... so, so comfortable that I ventured...
Y por último... un pequeño guiño a mi amiga
Mari Cruz
... por supuesto que puedes copiar, eso será todo un honor para mi... así que esta te la dedico a tí!
And finally... a little nod to my friend Mari Cruz... of course that you can copy, that will be an honor for me... So I dedicate this look for you!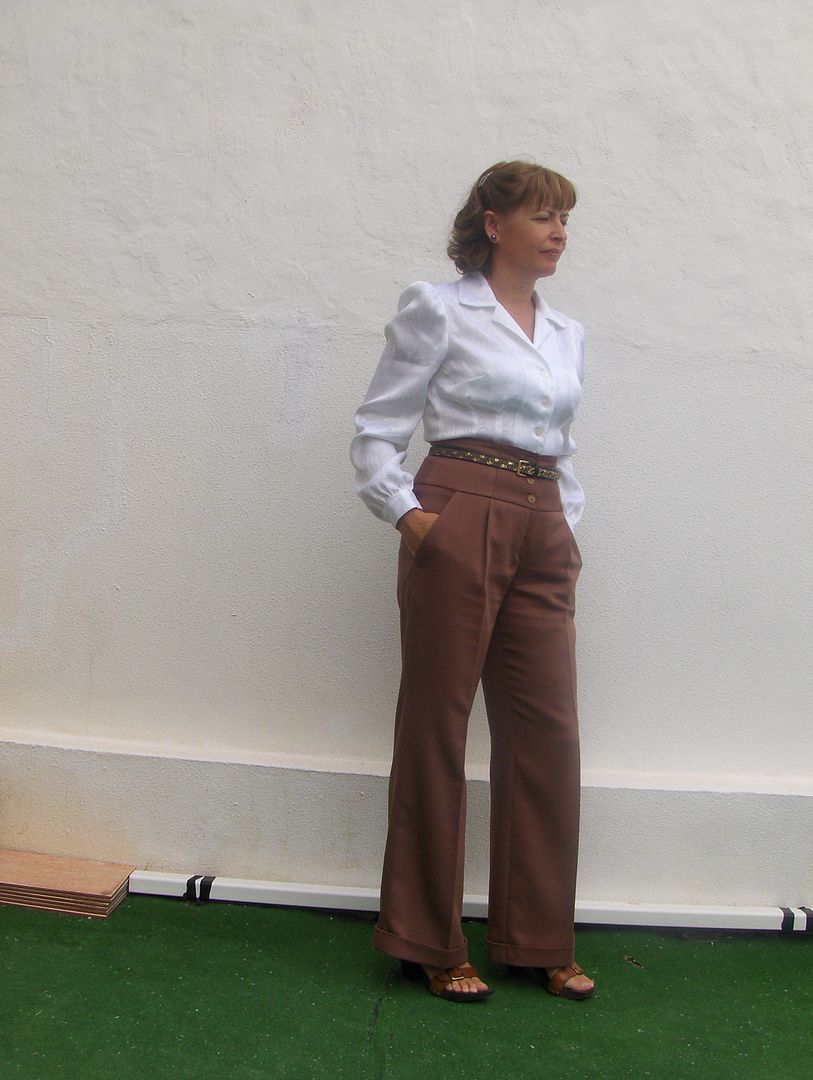 Happpy week!!