Indeed, I showed a photo taken from my balcony at half past six in the morning on my last post and say that this picture inspired me to a new project. First of all, I want to apologize for the unintentional kick that I gave the English language in the commentary on that photo of sunrise... really it was the dawn, not the sunset as I did understand to all.... sorry!!
That said, I want to congratulate to Shannon, for her mental acuity to discover that was beautiful colors of the photo where I had found inspiration for my new proyect.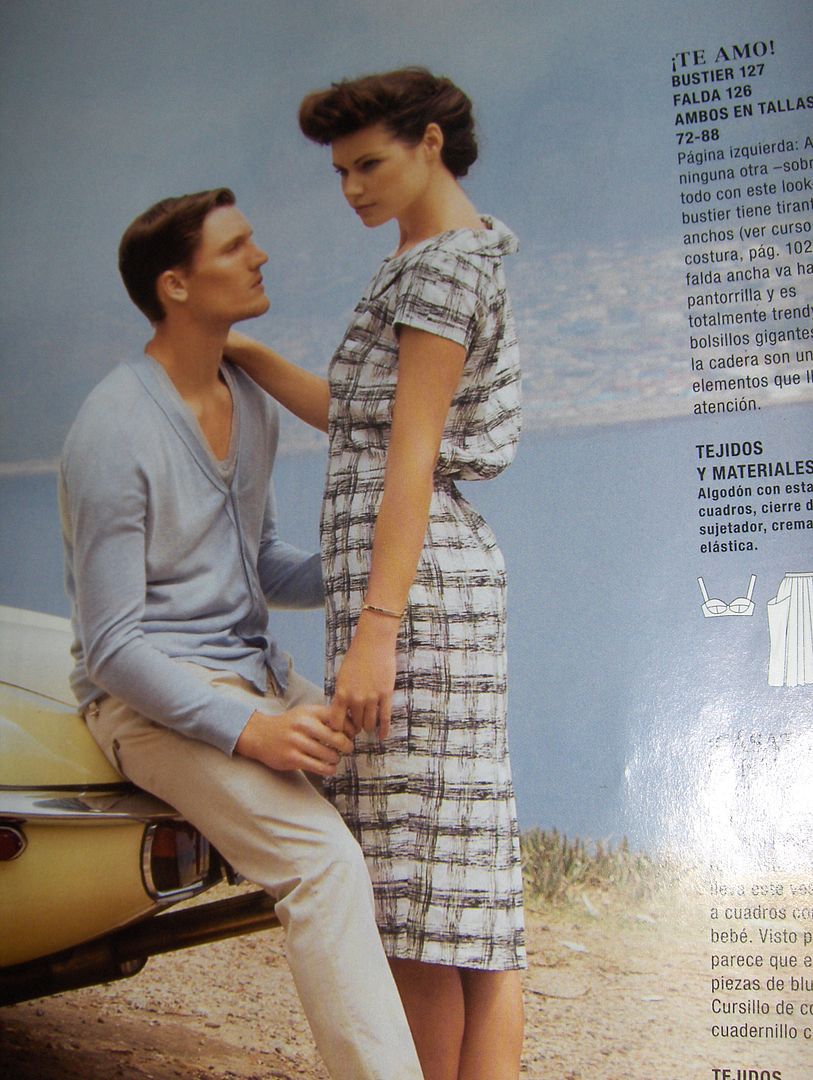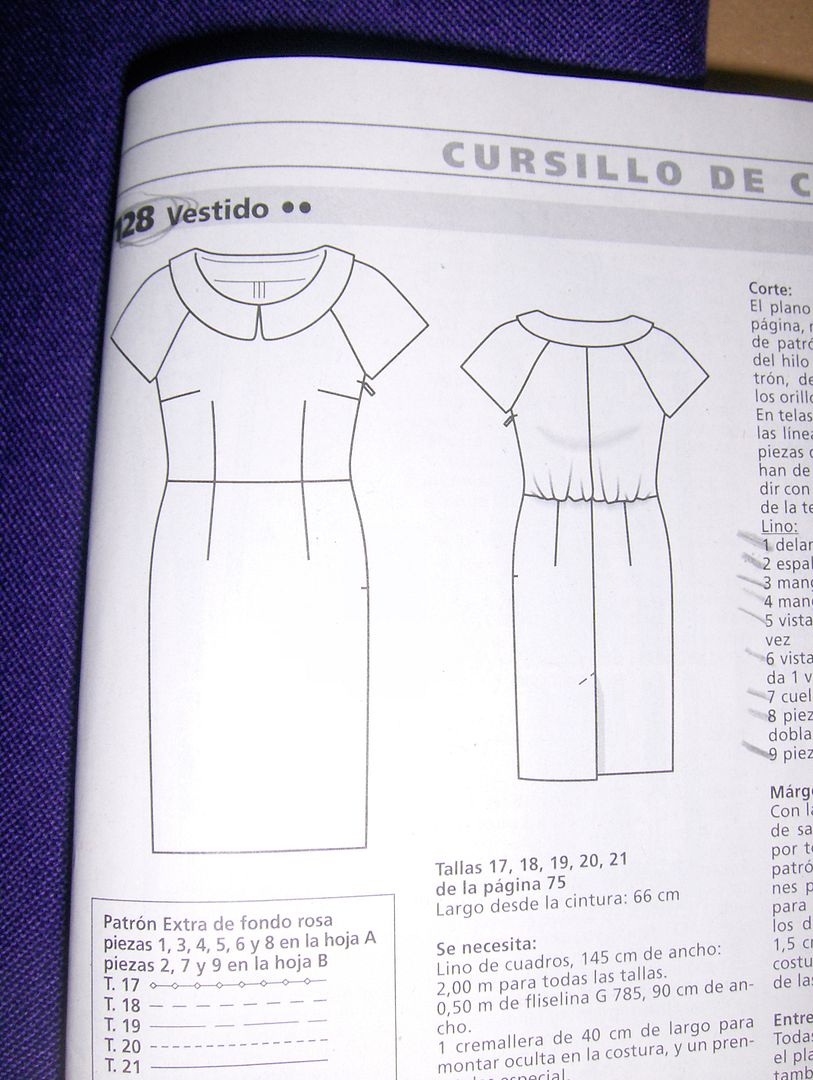 This model is a pattern from Burda Style, May/ 2011 ,# 128.
Actually it´s a nice model and I know many of us have it on our wish list... just the back of the model is not highly desired by may of us.
So I would not resign and made some alterations in the pattern to adjust the back like a normal dress and get the dress of my dreams lavender...
I know that some seamstresses who I admire deeply as Ana Jan Jan (to take an example) made this dress and also implemented changes in the pattern to do the same.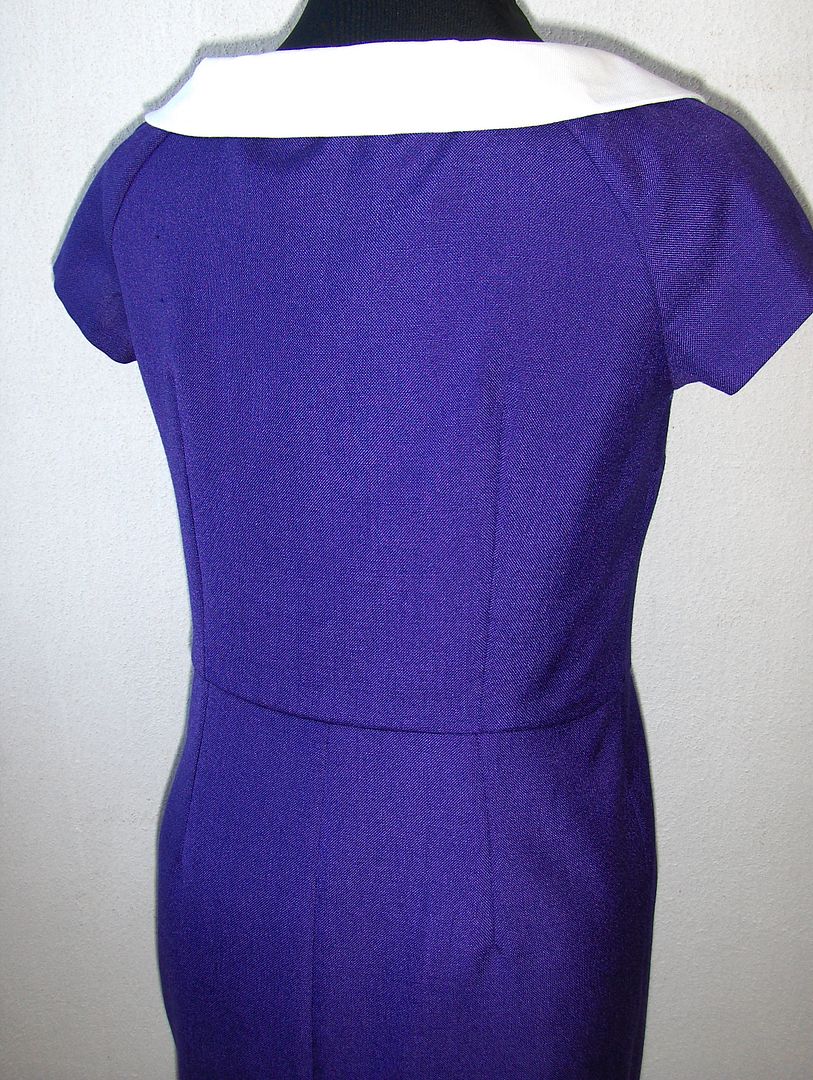 So much better.... the original pattern shows a seam on the center back taht I now become a two darts, eliminating the seam...
Notice that the camera gets different shades of purple color as the dress I made photos inside or outside... I have to say that the original color is showing exterior photos, the other show color distorted by the flash.
And of course, the focus and reason for my desire is the beautiful collar of this dress...
white, Yeah!!!!
I could not think of this dress without a few sprigs of lavender as the centerpiece of the entir outfit, so I had to leave a "footprint" of this design in the dress...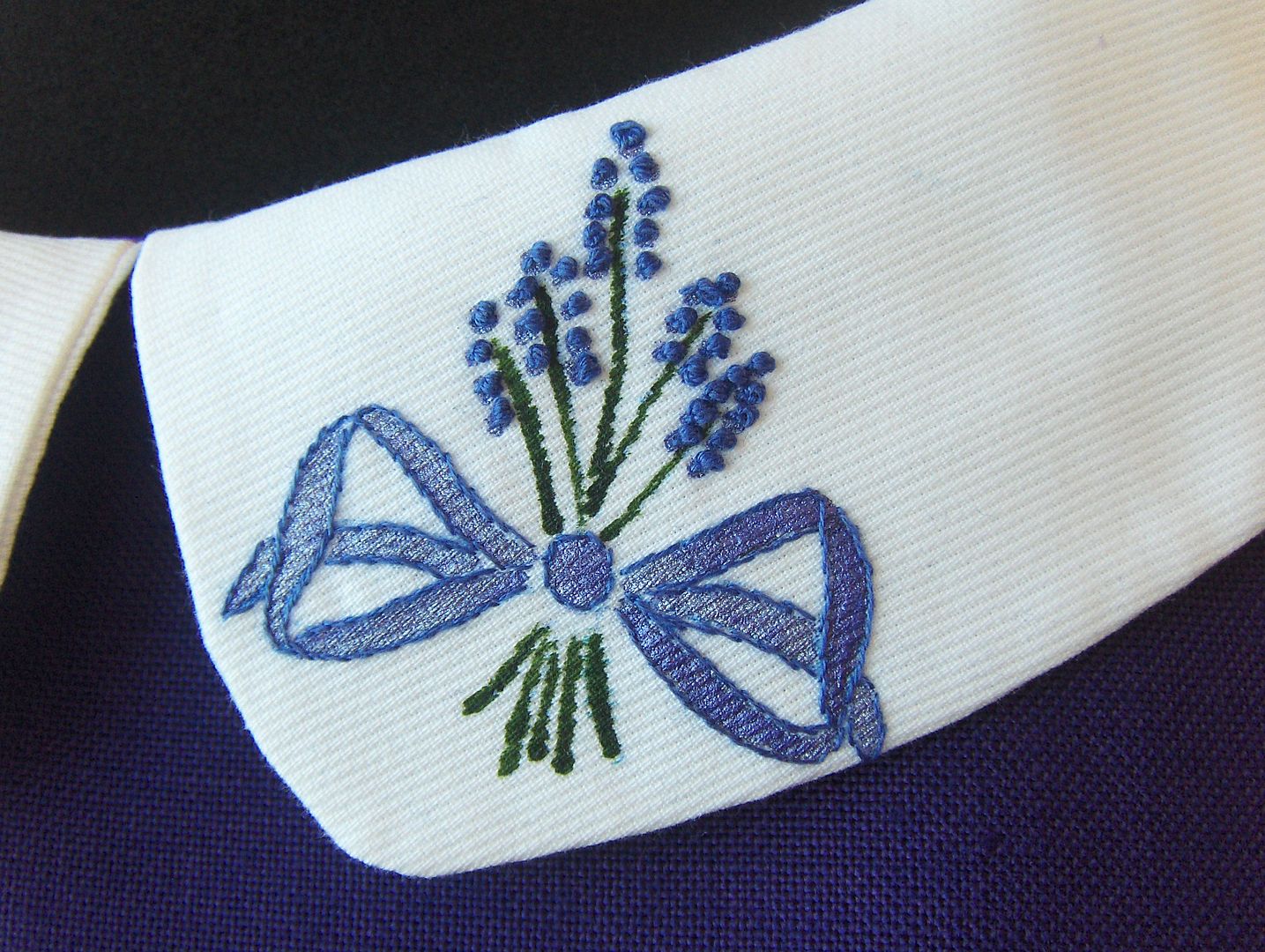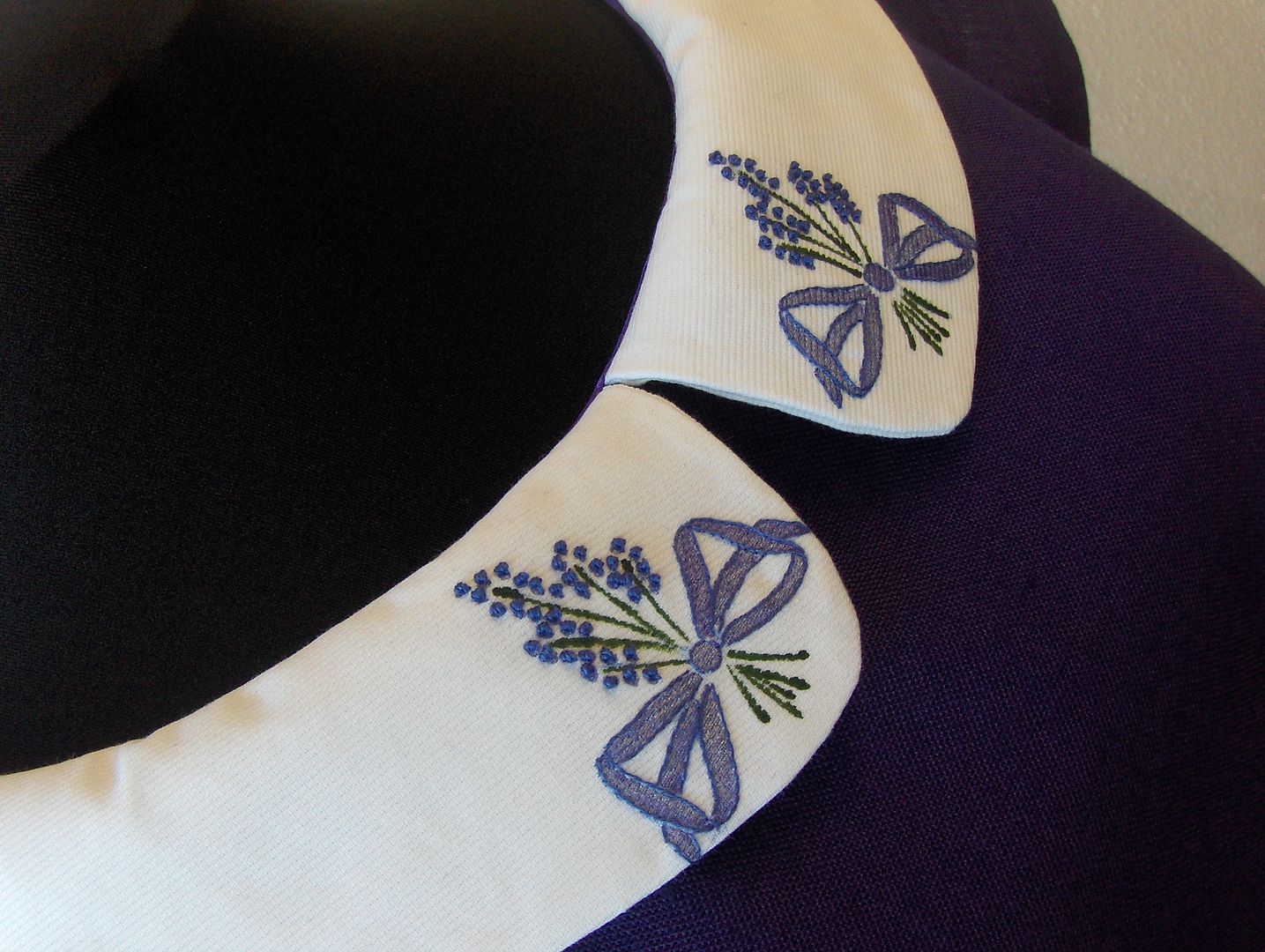 I painted the lavender bouquet design on the collar, with textile paint first and then I embroidered the contour of the bows to highlight them and small lavender flowers with knot stitch, I´m very excited about the result. If you want paint fabrics, here´s a tutorial.
This dress is part of a trilogy that focuses on the design, so is the dress "Lavender Dreams"...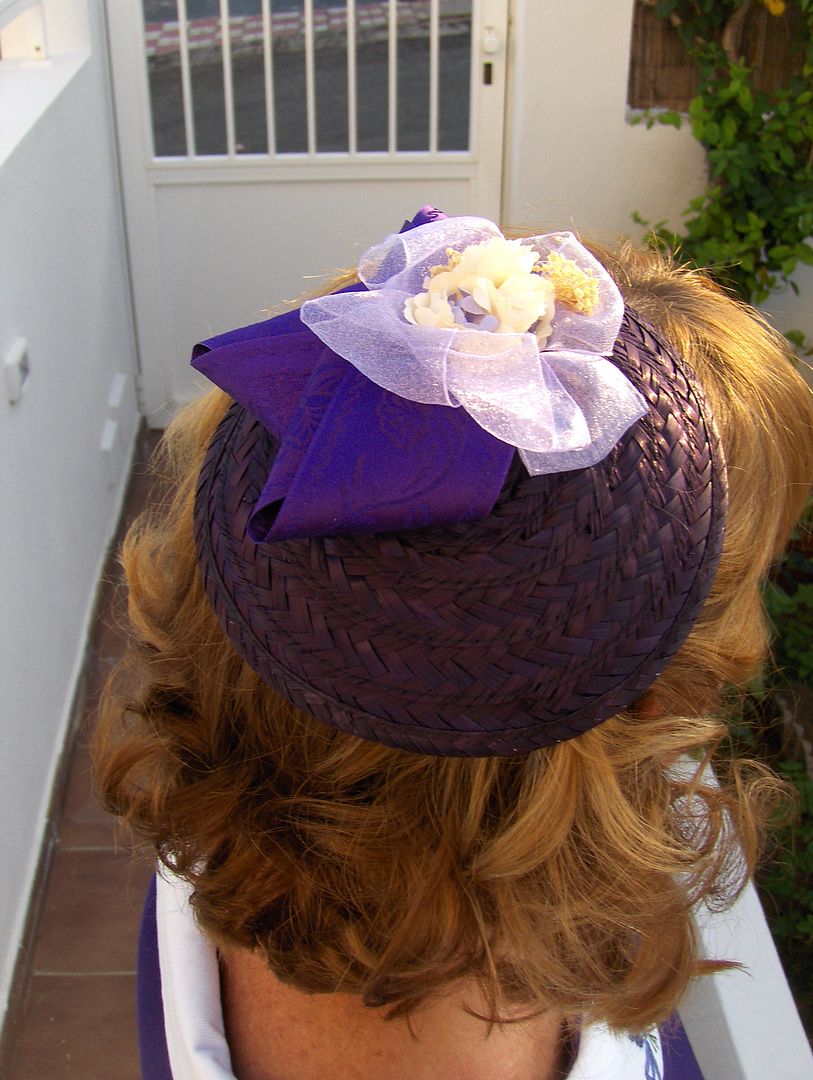 Tights matching with that look the same reason and I painted some time ago, if you want to try the same... here´s a tutorial.
And finally the fascinator I made some time ago and that was the beginning of this trilogy to complete this outfit "Lavender Dreams" , if you want to know how to make one like it, here´s a tutorial.
So, we´re ready to go out and celebrate a beautiful weekend...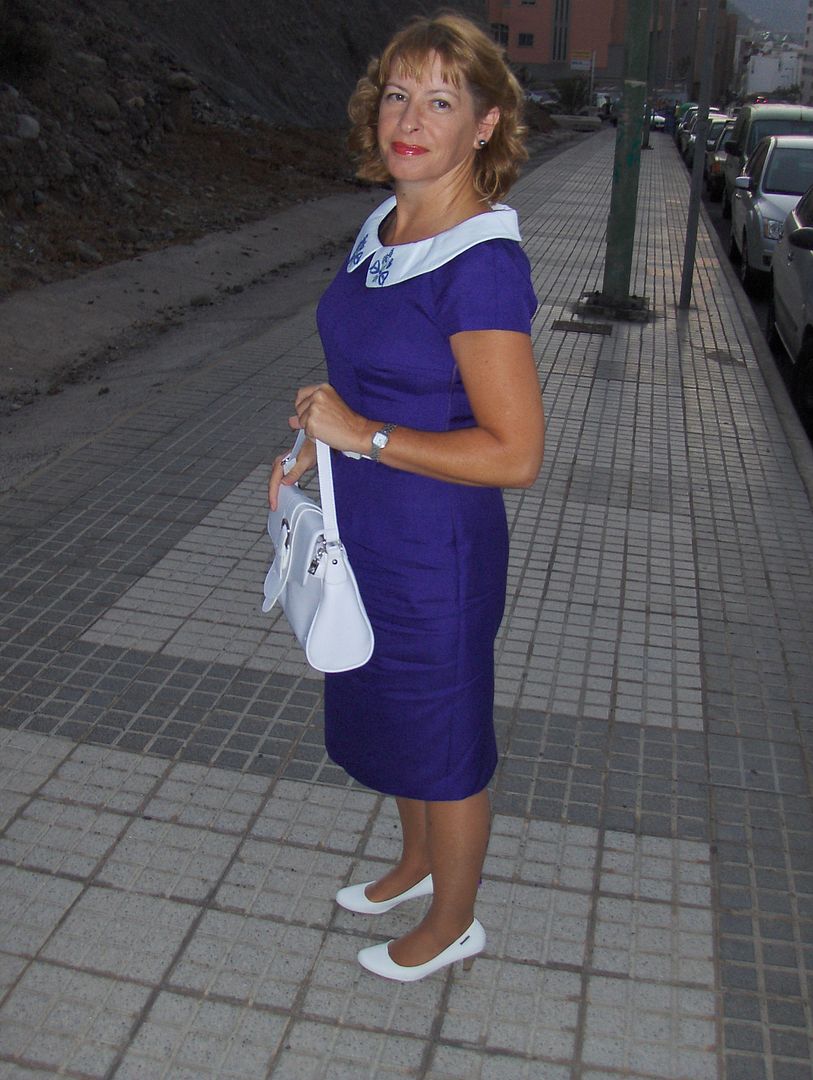 And extend it up...
Late into the night...
Happy weekend, Ladies!!