Oh, el ejercicio de la vanidad....
Yo quería participar nuevamente en el reto semanal de
Mena
y no pude resistirme cuando descubrí que el tema de esta vez era algo que usar dentro de casa, esas prendas que no están destinadas a lucir en la calle, sino en la intimidad del hogar, lo que significa lograr los cumplidos más deseados... no de las personas que tropiezas en la calle, sino los cumplidos más valorados, los de las personas que comparten el hogar...
Oh! My vanity...
I wanted to participate again in the weekly challenge of Mena and I could not resist when discovered that the theme this time was something to use indoors, these garments aren´t intended for wear ton the street, only in the privacy of home, that means getting more unwanted compliments ... not of people who stumble on the street, but most appreciated compliment... by people who share home...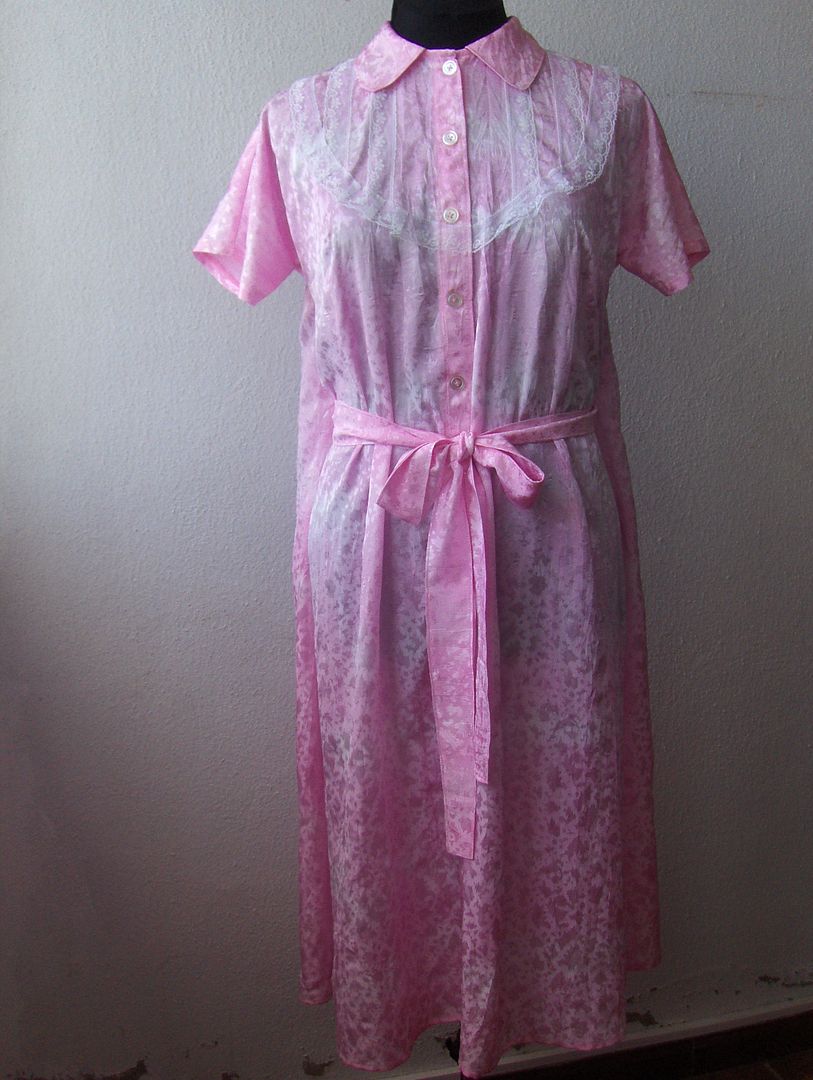 Encontré la inspiración en la imagen de un patrón, Simplicity 1811, cortesía de
http://vintagepatterns.wikia.com
aunque no tengo el patrón, simplemente mirando la imagen y tratando de conseguir lo más parecido a esto con un patron dibujado por mi.... con algunos detalles diferentes...
I found inspiration on the image of a pattern, Simplicity 1811, courtesy of vintagepatterns.wikia.com although I haven´t this pattern, just looking at the image and trying to get as close to this with a pattern drawn by me... with some different details...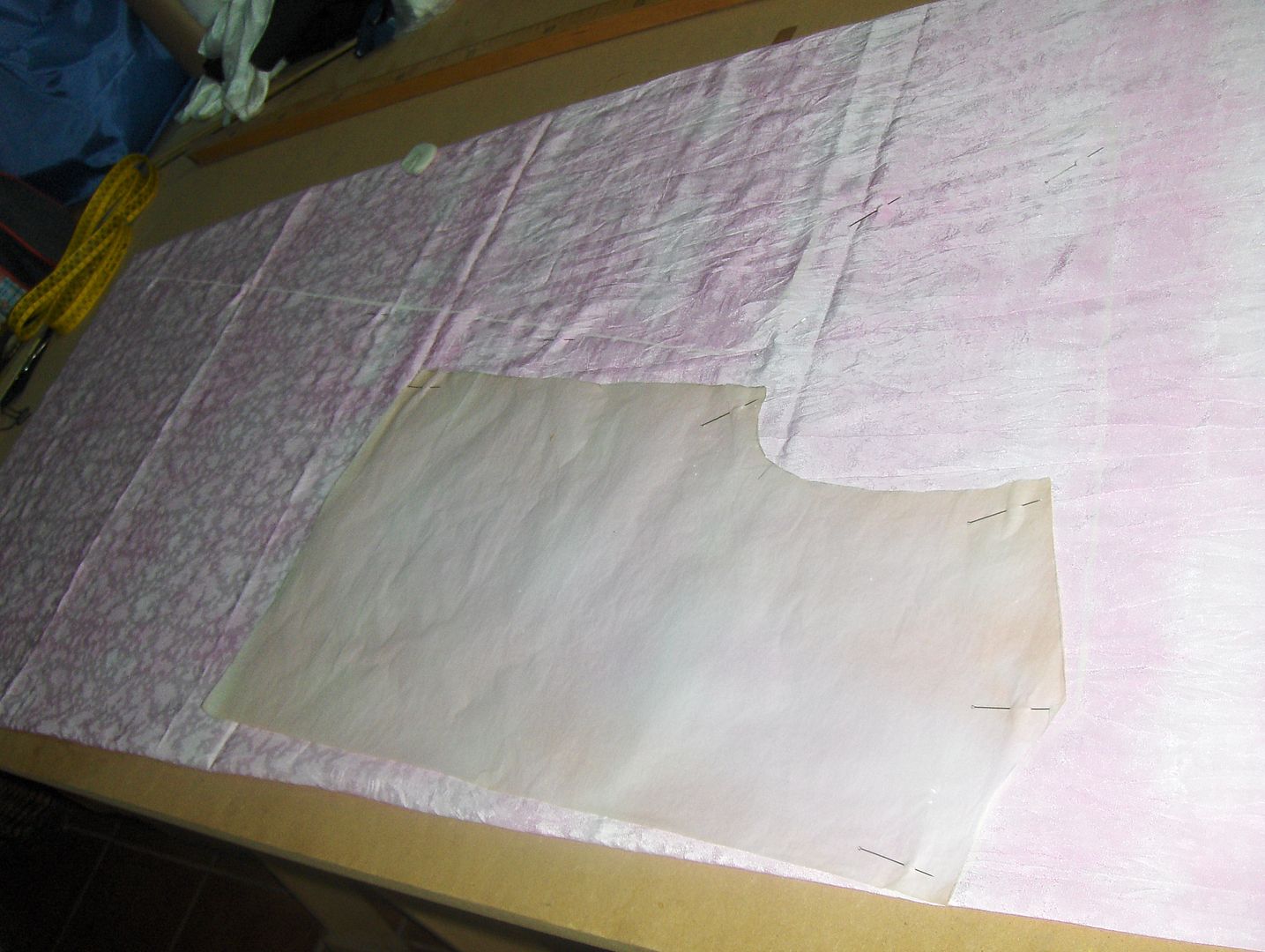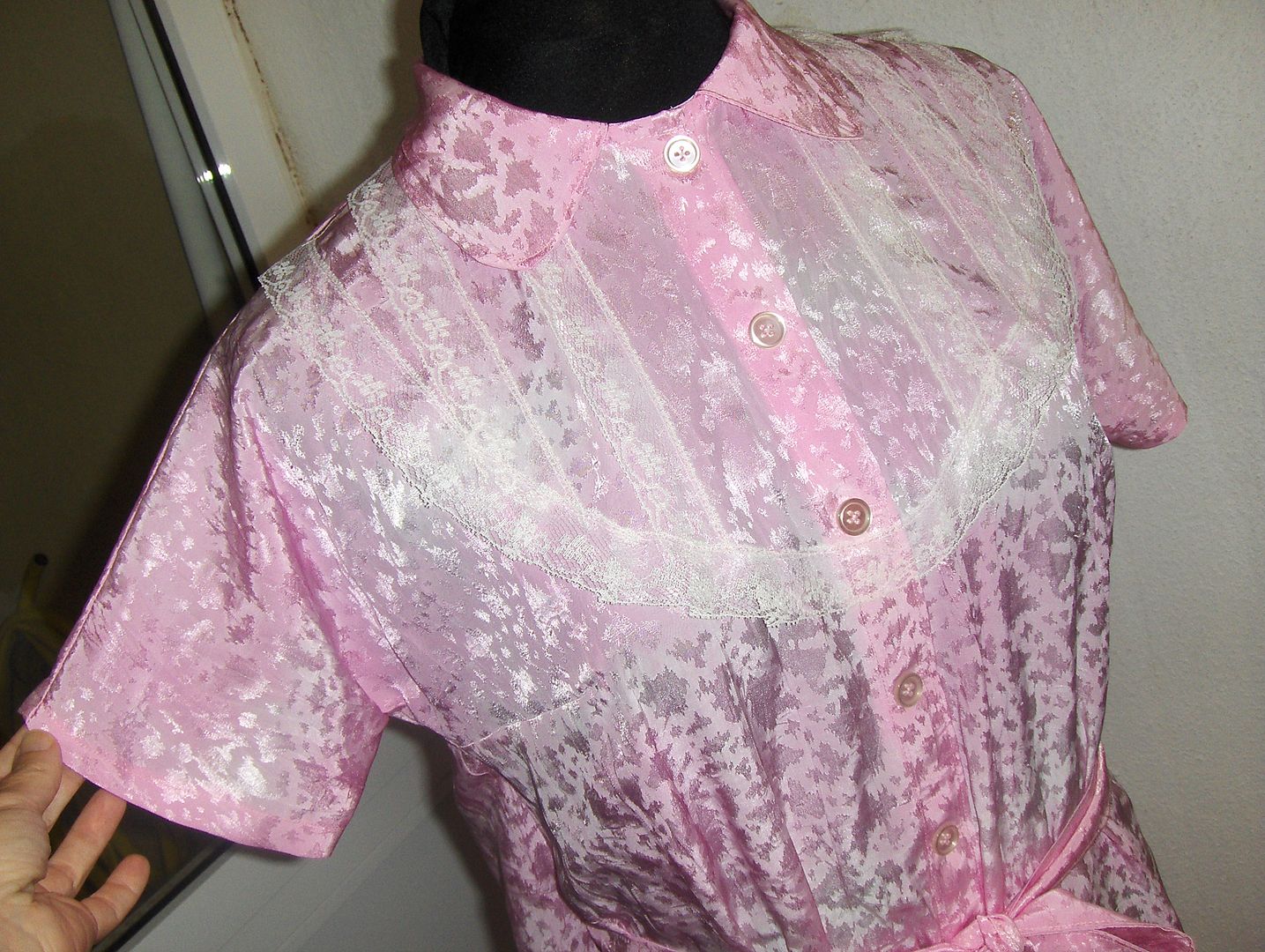 En realidad, esto era un trozo de tela que compré Dios sabe cuando, quizá más de diez años atrás ... yo sabía en el momento que la compré que no estaba destinada a un vestido o blusa, una maravillosa seda en color rosa que me recuerda irremediablemente al "algodón de azúcar" que comía en mi niñez... así que el retal era tristemente pequeño y yo tuve que ajustar mucho para conseguir este romantico "salto de cama", (que nombre tan divertido)... por lo tanto, sin bolsillos y un dobladillo en la manga son las diferencias con el original...
Naturally, this was a piece of fabric that I bought long ago, perhaps more that ten years ago... When I bought this, I knew that it was not intended for a dress or bluse, wondeful pink silk reminds me inevitably to "cotton candy" that I ate in my childhood.. so that the scrap was sadly small and I had to adjust much to get this romantic "bed hopping" (that name so funny in Spanish).. therefore, no pockets and only hem on the sleeves are the differences with the original...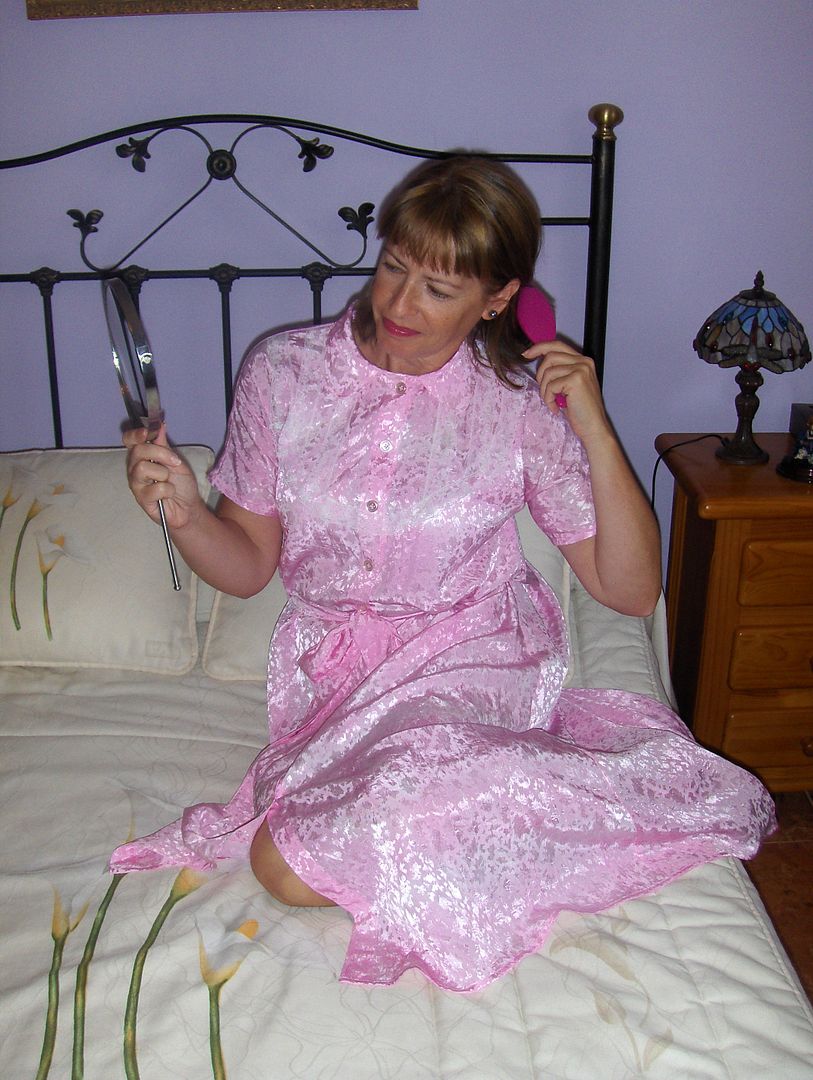 Yo tengo que reconocer que es realmente delicioso sentirse glamourosa en casa también, y esto es el principio de un guardarropa de estar por casa, sentir los momentos de descanso antes de ir a la cama envuelta en "algodón de azúcar" es totalmente relajante y predispone la mente para el descanso...
Y tú??? Te mimas antes de ir a dormir???
I have to admit that it´s really delicious feel so glamorous at home too, and this is the first of wardrobe around home, feeling moments of rest before going to bed ... wrapped in "cotton candy" is totally relaxing and predisposes my mind to rest...
And you??? Do you pamper your self before to go to sleep???