Credito image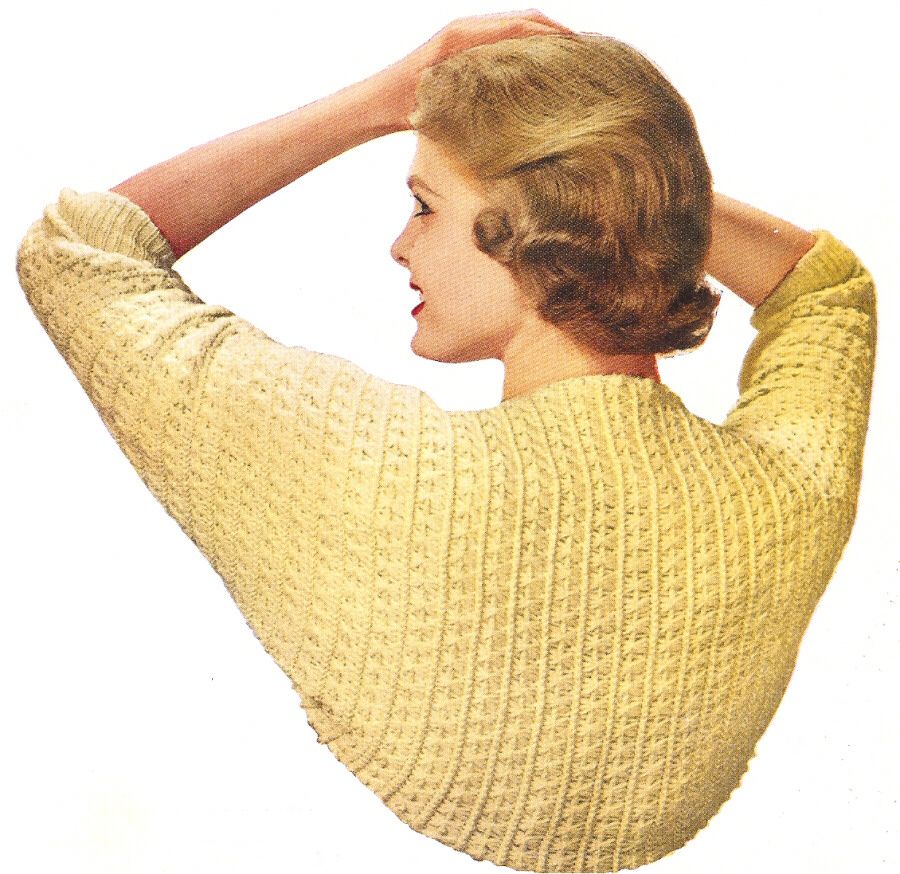 Shrugs!!!!
De repente, el otoño ha hecho su tímida aparición por estas tierras, los días son más cortos... el sol juega al escondite detrás de las nubes... y hay menos luz natural para hacer brillar los colores, así que apetece sentarse cómodamente en un sillón y disfrutar de algunos ratos de tranquilidad con las agujas en la mano, tejiendo... o en este caso, con el crochet.
Suddenly, the fall has made a timid appearance in these parts, days are shorter... sun plays hide and seek behind the clouds ... and there is less natural light to brighten colors, so I need to sit comfortably on a couch and enjoy some relaxing time with needles in my hands, knitting... or in this case, with crochet.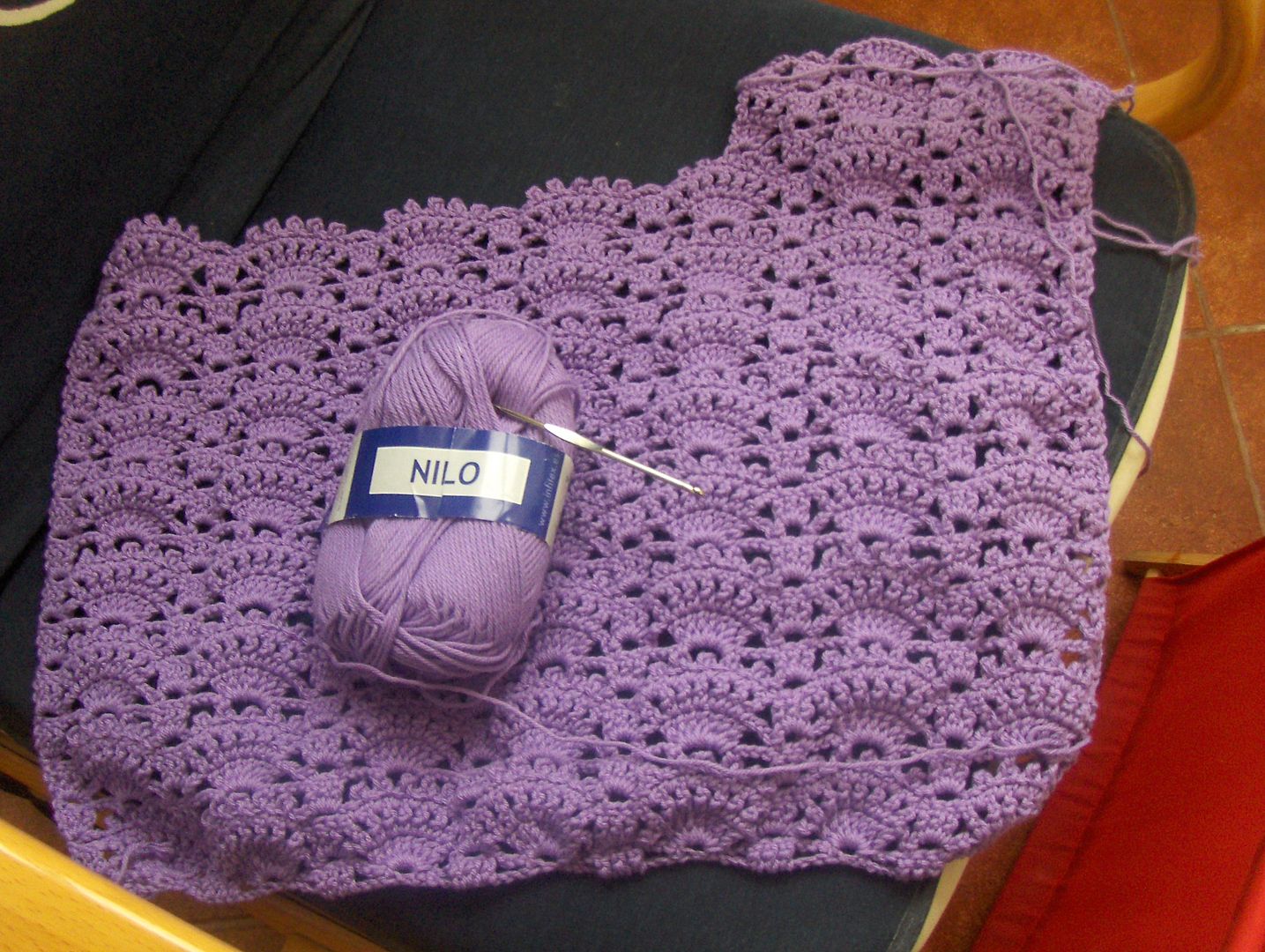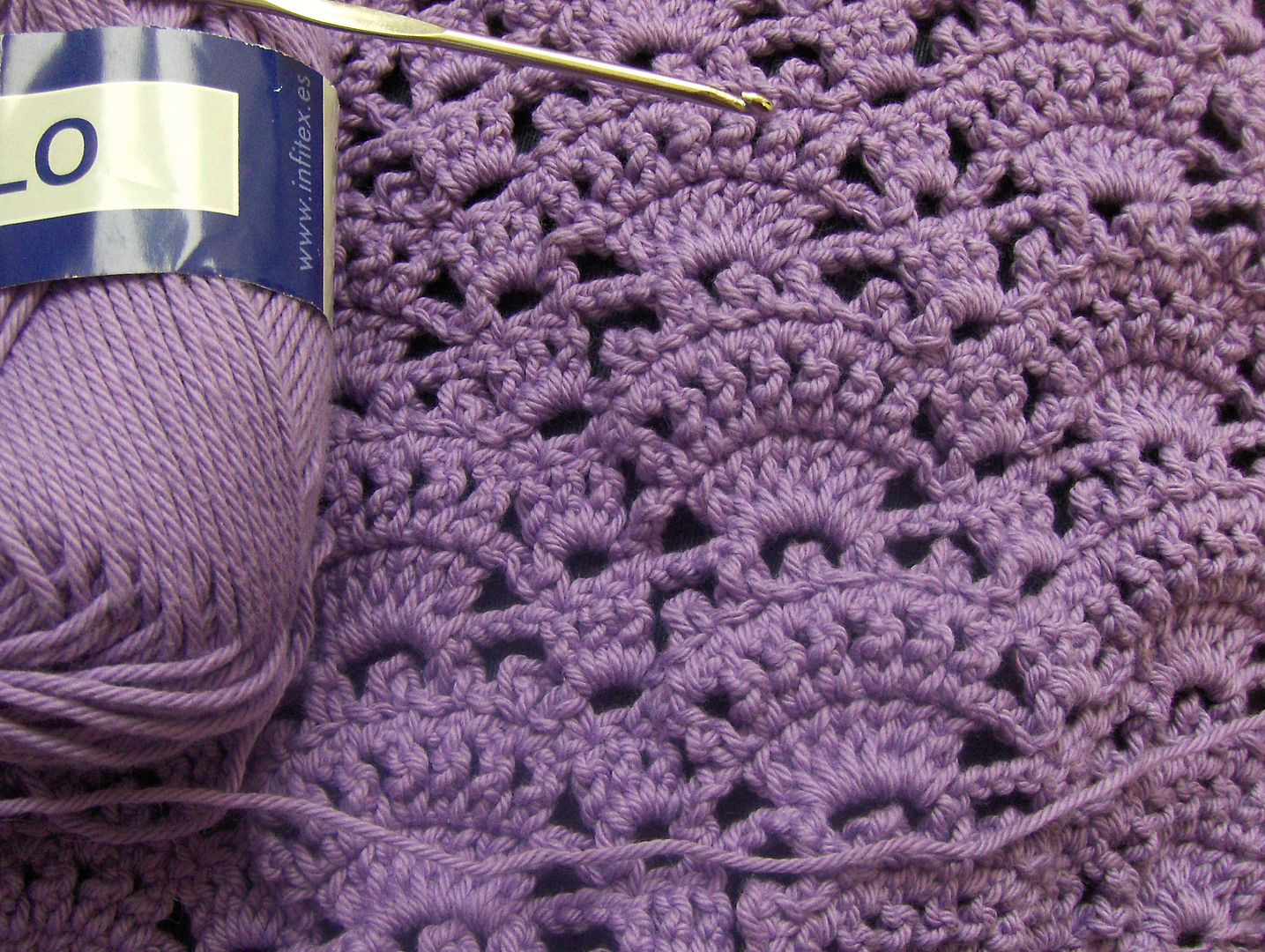 La idea principal es hacer el cuerpo de crochet y los puños y la cintura con dos agujas, todo depende de lo que cunda el hilo, ya que solamente hay tres ovillos de este suave algodón en mi color favorito, el color lavanda...
De todos modos y estoy realmente obsesionada con el cubre-hombros de la primera foto de Natalie Wood... tan bonito! y ya estoy en la caza de hilo rojo y perlas para hacer uno igual que ese...
Y en otro orden de cosas.
The main idea is to make the body of crochet and knitting cuffs and waistband, all dependes on how the thread fester because there are only three balls in this soft cotton in my favorite color, lavender...
Anyway, I´m really obsessed with the red shrug in the first picture of Natalie Wood... so cute!!! and I´m in the "hunt" about red thread and beads to make one just like that...
And in another area...
El domingo pasado, cuando paseaba con Mr. A por la parte antigua de la ciudad, buscando algún lugar para las fotos de mi último post, me llevé un pequeño susto... yo me encontré con este panorama desde lejos cuando íbamos caminando, mi primer pensamiento cuando yo vi el hombre tumbado en el suelo y gente a su alrededor fué, un accidente!
Afortunadamente unos pasos más adelante, yo entendí la situación... un grupo de alemanes sacando fotos a una modelo... quizá para un anuncio, o para alguna revista de moda...
Las Sunday, while hubby and me was walking in the old part of town, looking for somewhere place for photos of my last post, I got a little scare.. I came across this scene from we were walking away, my first thought when I saw the man lying on the ground and people around him was an accident!!
Fortunately a few steps later, I understood the situation... a group of Germans taking pictures of a model... perhaps to an advertisement or for any fashion magazine...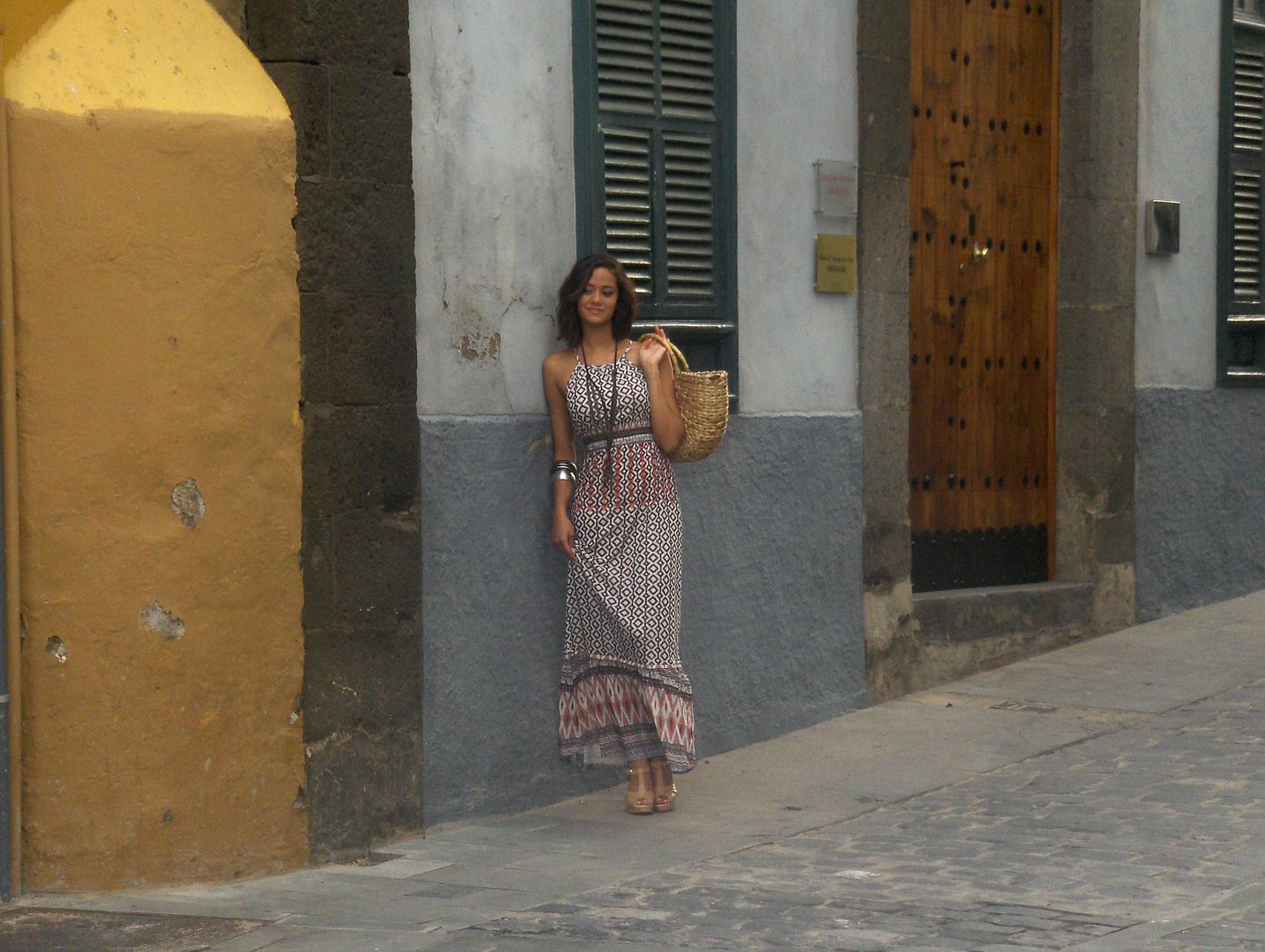 Esta era la sufrida chica que aguantó durante horas en la misma posición y con la misma sonrisa mientras el grupo de la revista, sacaba fotos, retocaba el maquillaje y tomaba imágenes desde todas las posiciones posibles...
This was the suffering girl who endured for hours in the same position and with the same smile as the group of the magazine, taking photos, touch up her makeup and took pictures from every possible position...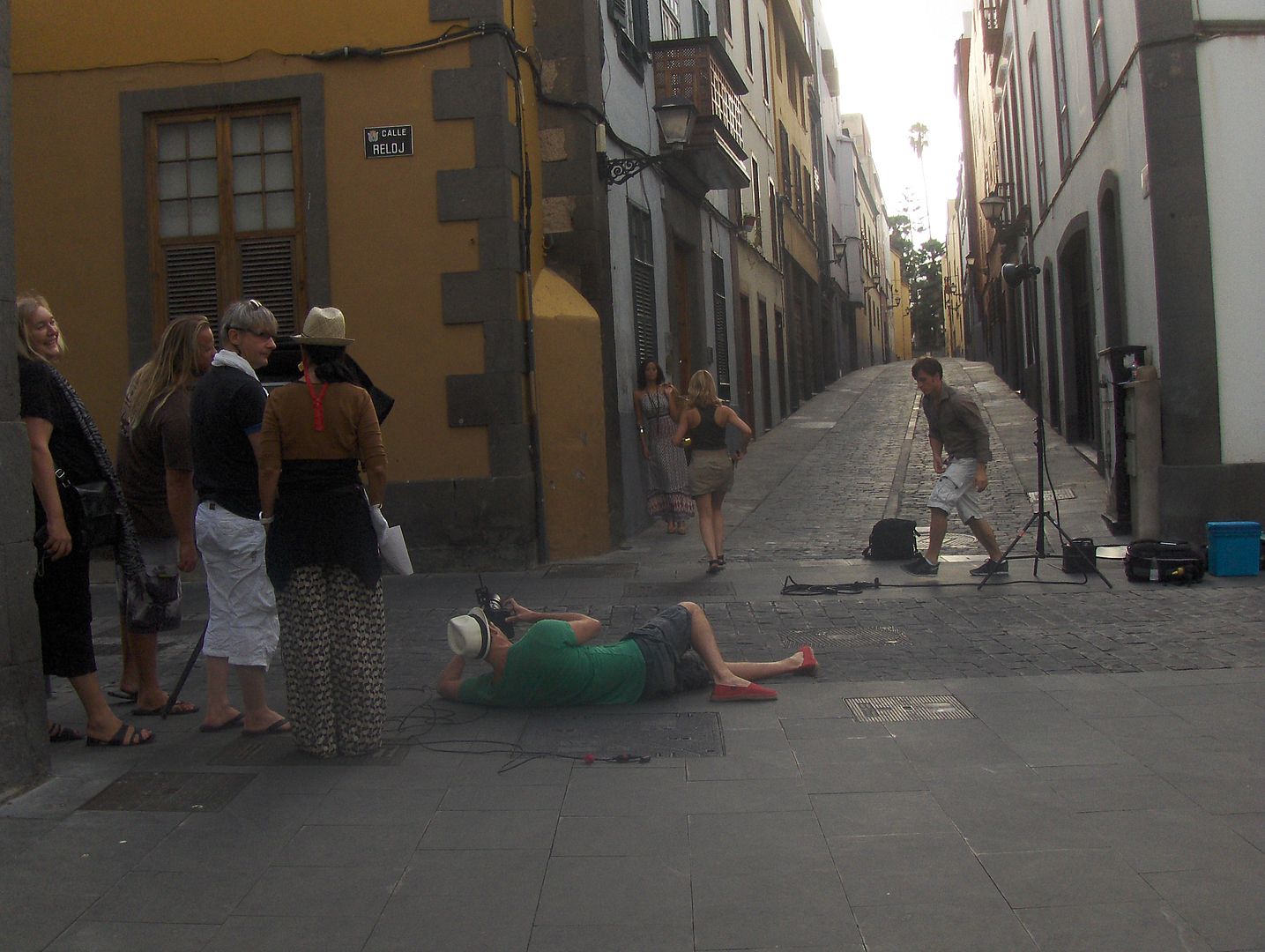 Así que si usted "tropieza" con la imagen de la modelo en cualquier revista, por favor, me gustaría saber de ello...
So if you "stumble" with this image of the model in any magazine, please, I´ll love to know about it...
Meanwhile, happy week!!