Algo que mi mente asocia irremediablemente con la década de los 40s es, sin duda, pantalones de pernera ancha...
One thing that my mind inevitably associated with the early 40s, is certainly... wide -leg pants...
Aunque, indudablemente... los pantalones de pernera ancha me trae a la mente rostros como Catherine Hepburn. Rita Hayworth... o la maravillosa Greta Garbo....
Nada puede ser más inspirador que ver a Catherine tejiendo para asociar el sueter que yo hice en el último post y un pantalón de pernera ancha que ya está sobre mi mesa de costura...
Although undoubtedly... Wide leg pants bring to my mind faces as Catherine Hepburn... Rita Hayworth... or the wonderful Greta Garbo....
Nothing can be more inspiring that seeing to Catherine knitting, to associate the sweater that I presented in the last post and one wide leg pant that is on my sewing table...
Después de divagar durante algún tiempo, yo me decidí finalmente por el modelo que aparece en la revista Burdastyle de Agosto de 2009, # 105.
La tela es una mezcla de algodon y un poco de polyester, así que arruga bastante... yo espero que esto no sea un problema para la viabilidad de la pernera ancha y sea el caso de andar por ahí con el aspecto de desaliñado..
After I wandering for some time, I decided finally by the model of Burdastyle 2009/ August, # 105.
Fabric is a mixture of a lot of cotton and some polyester, it wrinkle so much... I hope this isn´t a problem then for the wide leg.... I don´t want to be with disheveled by the wrinkles....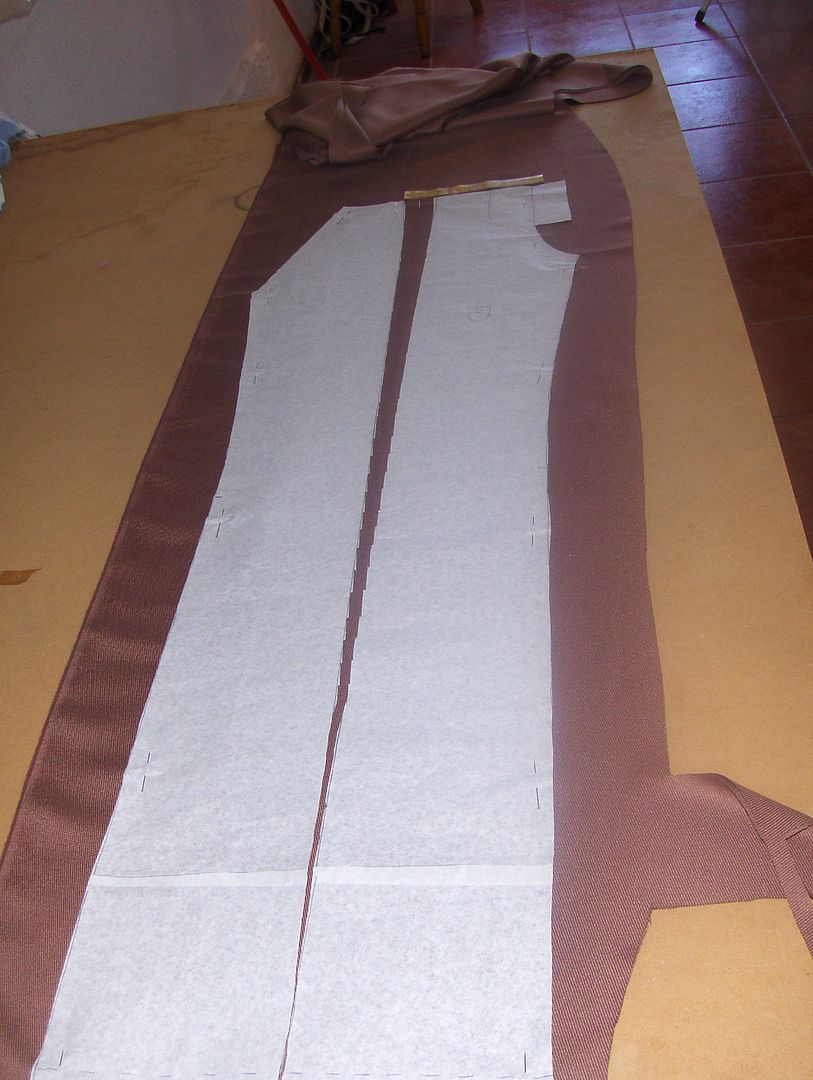 Sin embargo, para obtener un look más cercano al estilo de los 40s, yo hice una pequeña modificación en el patrón delantero, añadir un pliegue para dar más holgura y conseguir que el pantalón pierda el aspecto de ajustado en el delantero, para esto, yo corté por la línea de centro y abrí tres centímetros , estos tres centímetros son el pliegue delantero...
However, to get a closer look at the 40s, I made a small alteration on the pattern front, add a fold to give more slack and get pants miss out the look "adjusted" on the front.
Fot this, I cut it by the center line and opened it three cms. ... those three centimeters are the front fold.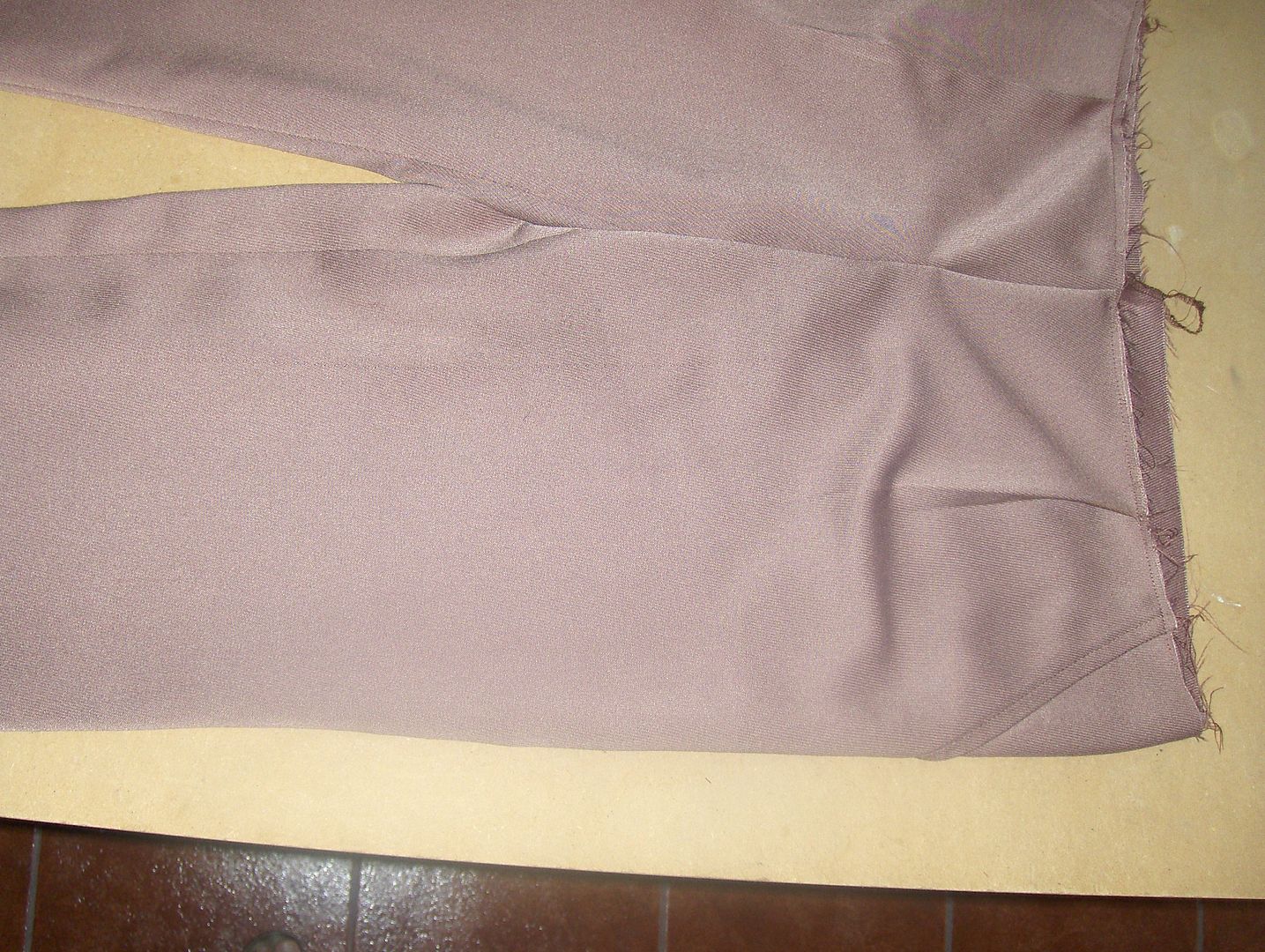 Por ahora, este es el aspecto que presenta... falta añadir la cinturilla ancha y el bajo... yo estoy pensando en cortar la parte interior de la cinturilla en tela de forro, con la idea de que no quede tan grueso....
Y mientras yo estoy con las orejas metidas en la máquina de coser, yo voy imaginando los accesorios necesarios para conseguir el look de los 40s.... Ahhh... cómo me gusta dejar volar la mente en estas divagaciones....
Currently, this is the aspect that it presents... still needs to add the wide waistband and make hem.... I´m thinking of cutting the inside of the waistband on lining fabric, to ensure me that it does not end thickness....
And meanwhile... I have my ears "on" my sewing machine, I will imagine the accessories that I need to achieve the look of the 40s... Ohhh.... I enjoy both these ramblings...