Monday
I´m very rushed... My mother tells that when she went to a store with me very little, and bought a dress for me... I always left the store wearing my new dress.. and my mother had to keep in a bag the clothes that I wore when entered the store.
I sewed this skirt Sunday in the afternoon and I was wearing it on Monday.
Blogged here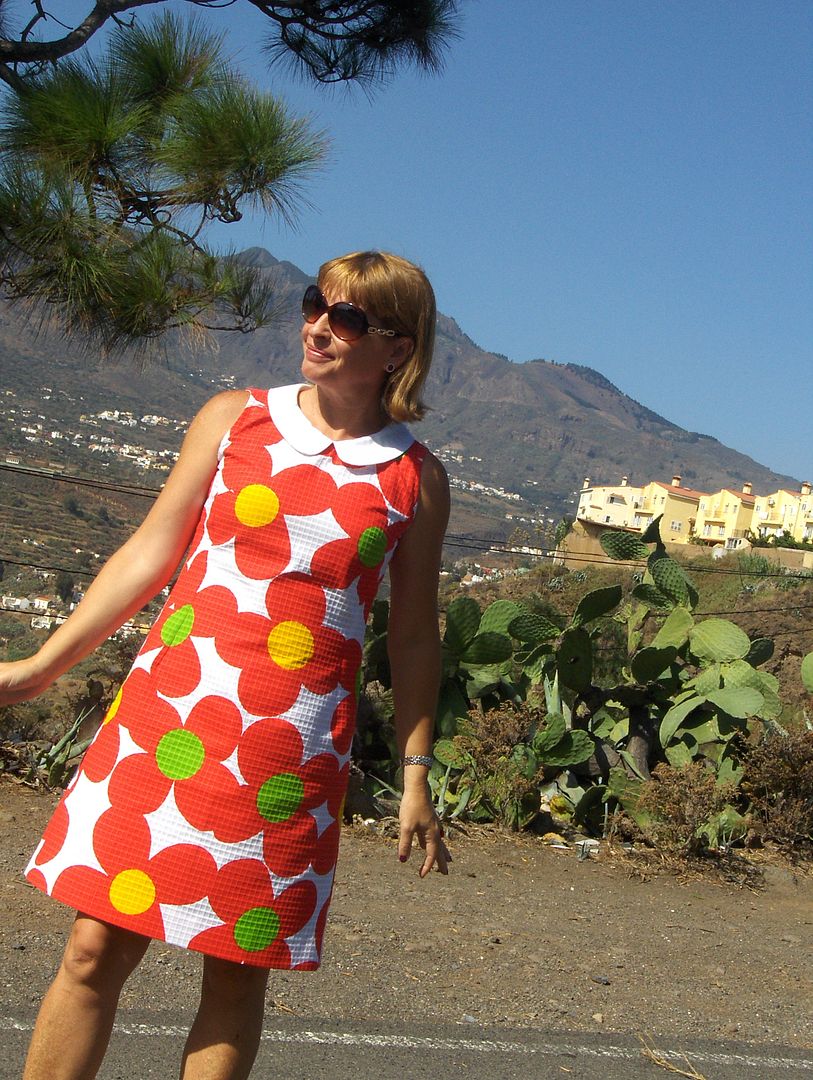 Tuesday
I´m wearing my dress "Esplosion Blossom Dress", but this dress could be called "Dress Smiles" as well.. if you´re curious to know why... here it´s.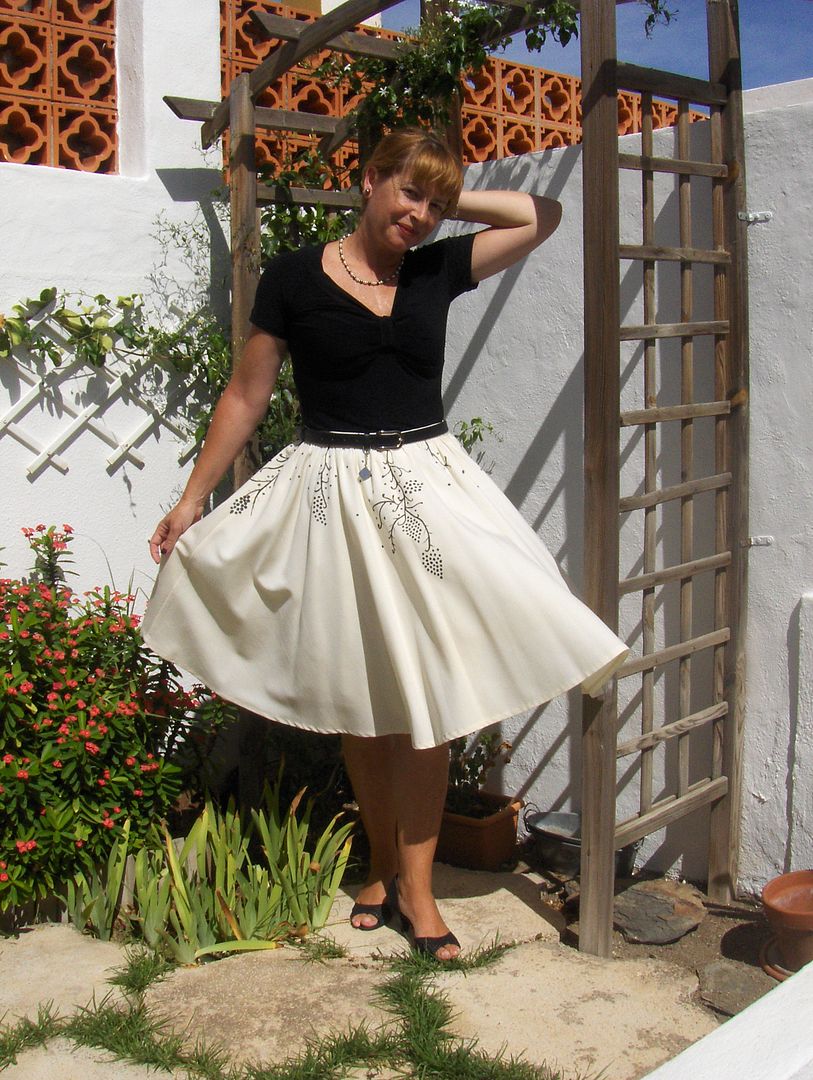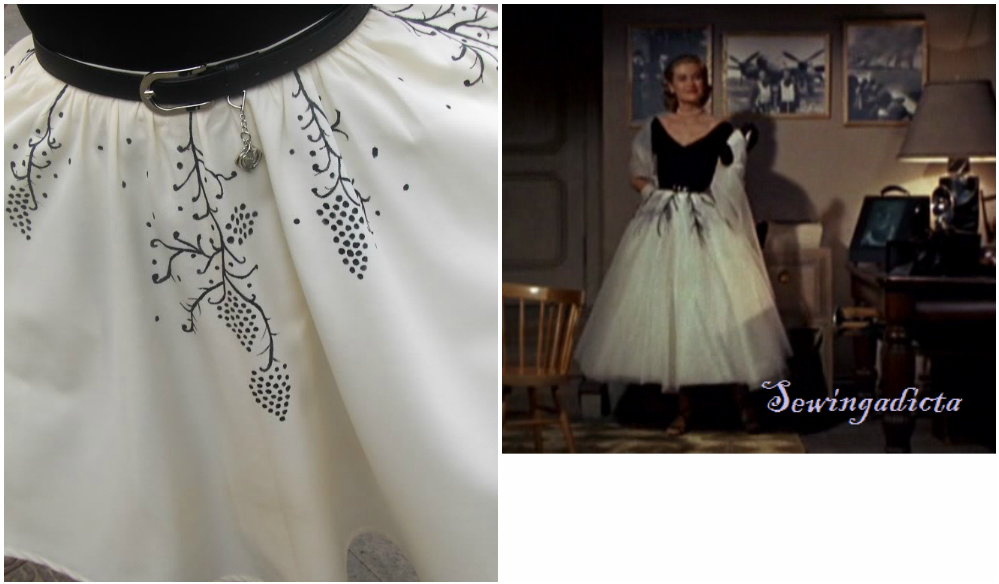 Wednesday
I tried to recreate the dress Grace Kelly uses in "Rear Window", transforming it into something more usable for every day. So a black shirt with a Burda pattern and a skirt completely painted by hand.
Blogged here.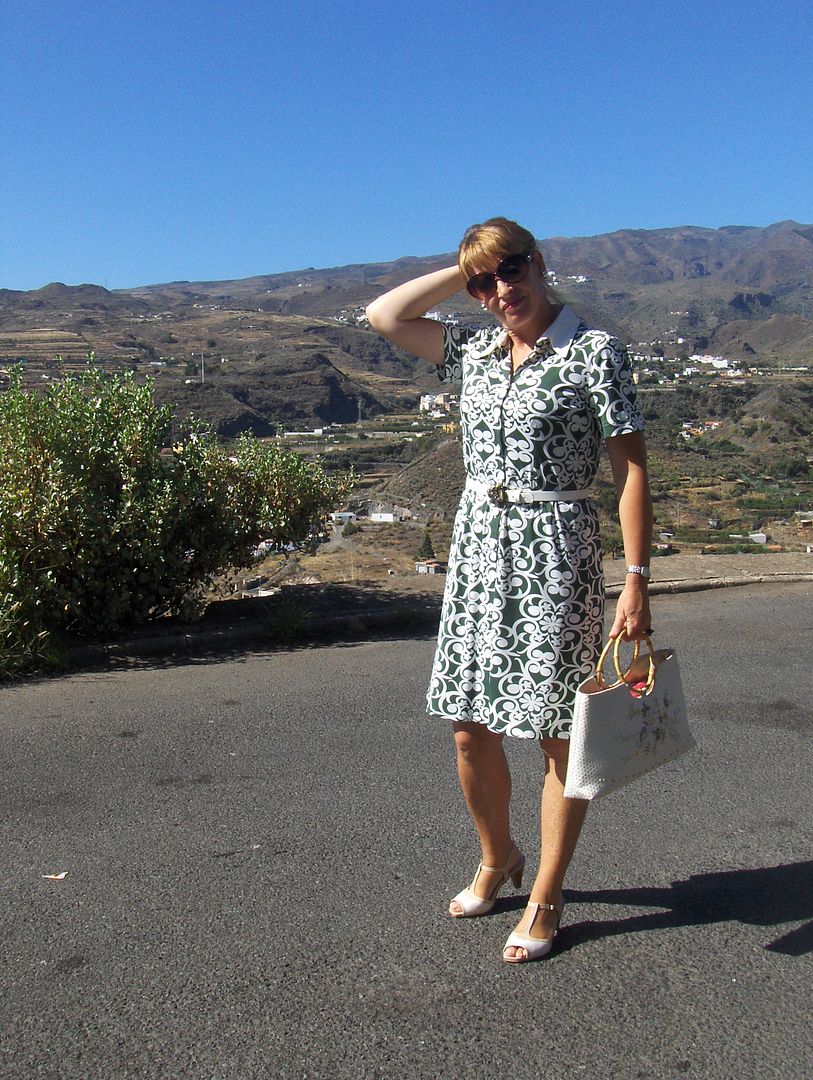 Thursday
Summer does not want to leave and I´m delighted with this... Today I´m wearing a dress with 70s flavor, this dress has a nice story on the fabric (it´s from the 70s , genuinely),
blogged here.
Friday, last day of September.
Wow! Where did the time go???
I wanted something special to make good impression this last day, so I sewed like a madwoman to finish this dress and wear it celebrating today is Friday.
The wole outfit today revolves around "Lavender Dreams", so this is the name of the dress.
Blogged here.