I was always a woman of colors. I can understand perfectly well that there are people who like to wear black, even I know women who have theri wardrobe fully in black and a touch of color without shrillness... this isn´t my case...
Siempre fui una mujer de colores. Yo puedo entender perfectamente que hay personas que les gusta el negro para vestir, incluso conozco mujeres que tienen su guardarropa integralmente en color negro y algún toque de color sin estridencias... este no es mi caso...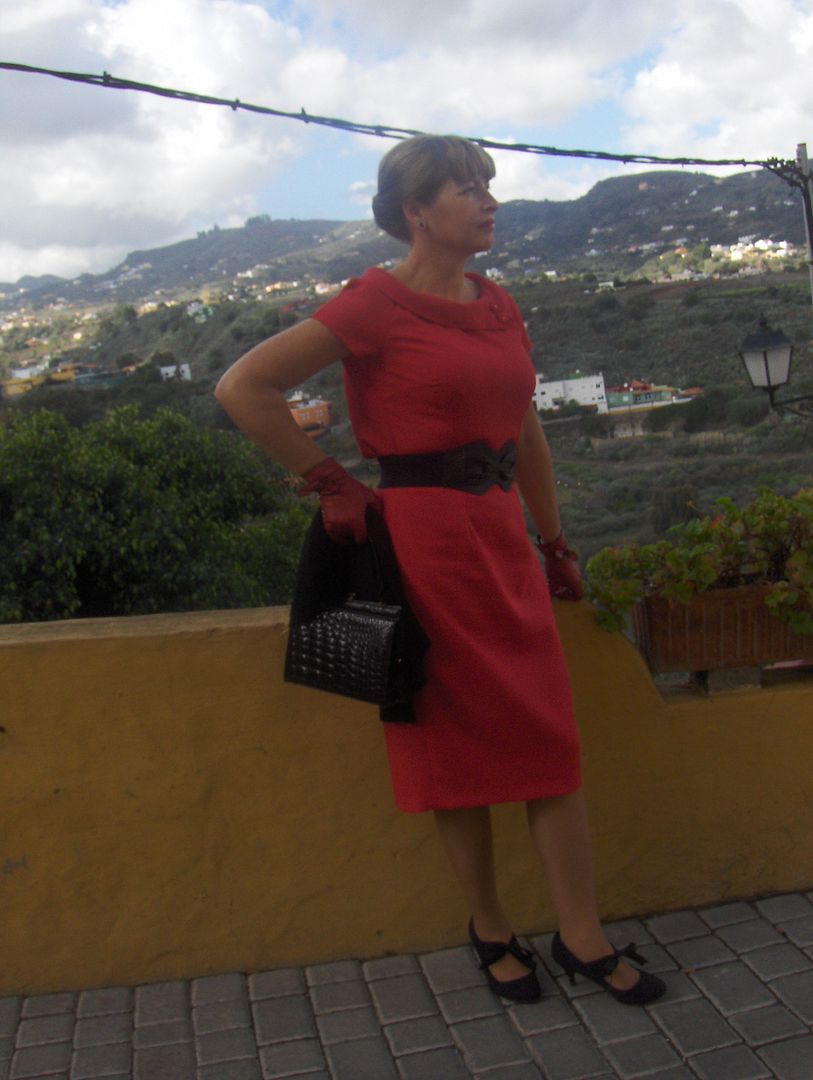 For me, color is an essential element in Mother Nature as it´s also in my wardrobe.
Can you imagine how sad and lonely without color would be Universe??
I can´t conceive a world of gray monotony, without the great variety of colors that our eyes overlook..
Para mi, el color es un elemento esencial en la Madre Naturaleza como lo es también en mi vestuario.
Te imaginas qué triste y desolado sería un Universo sin color??
Yo no puedo concebir un mundo de una monotonía grisácea, sin la magnífica variedad de colores que asoman a nuestros ojos....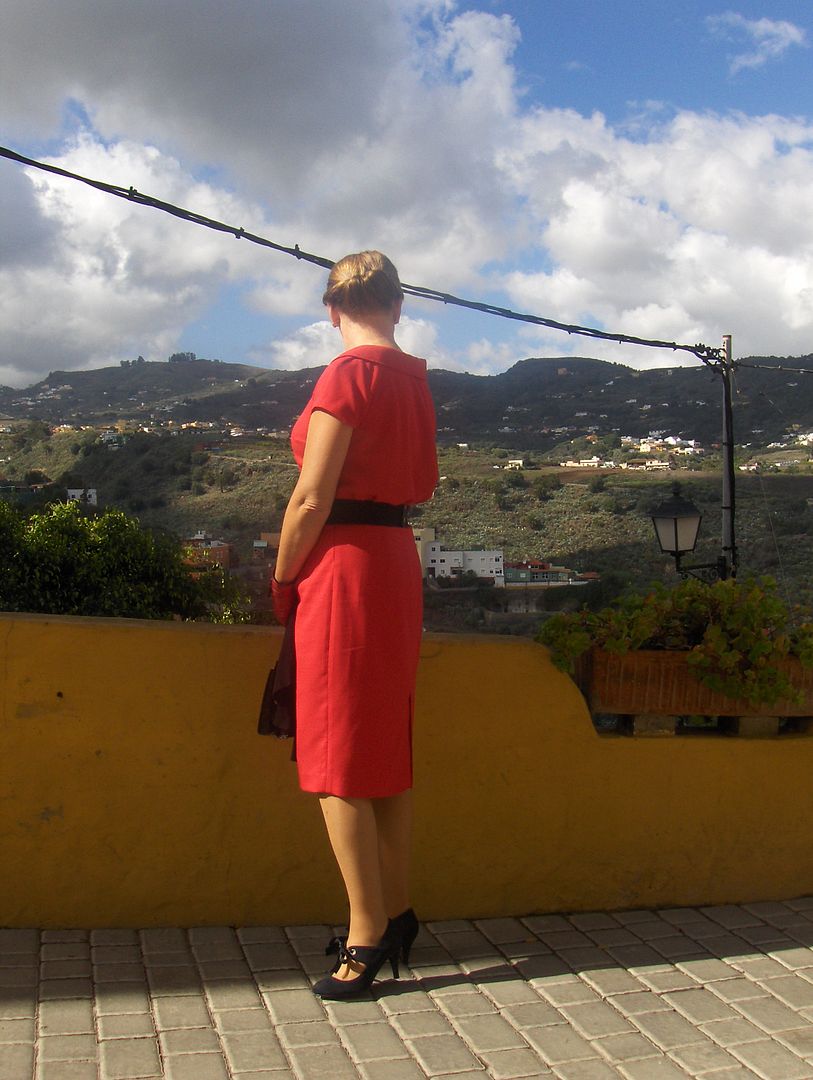 Changing blue sky and sea, the endless green of countryside, golden sand on beach, the explosion of colorful flowers ranges... And women, whether value is the color of skin, red lips, hair part....
Los azules cambiantes del cielo y el mar, los verdes infinitos del campo, el oro de la arena en la playa, la explosión de gamas coloreadas de las flores... Y en la mujer, tanto valor tiene el colorido de la piel, el rojo de los labios, el marco del cabello....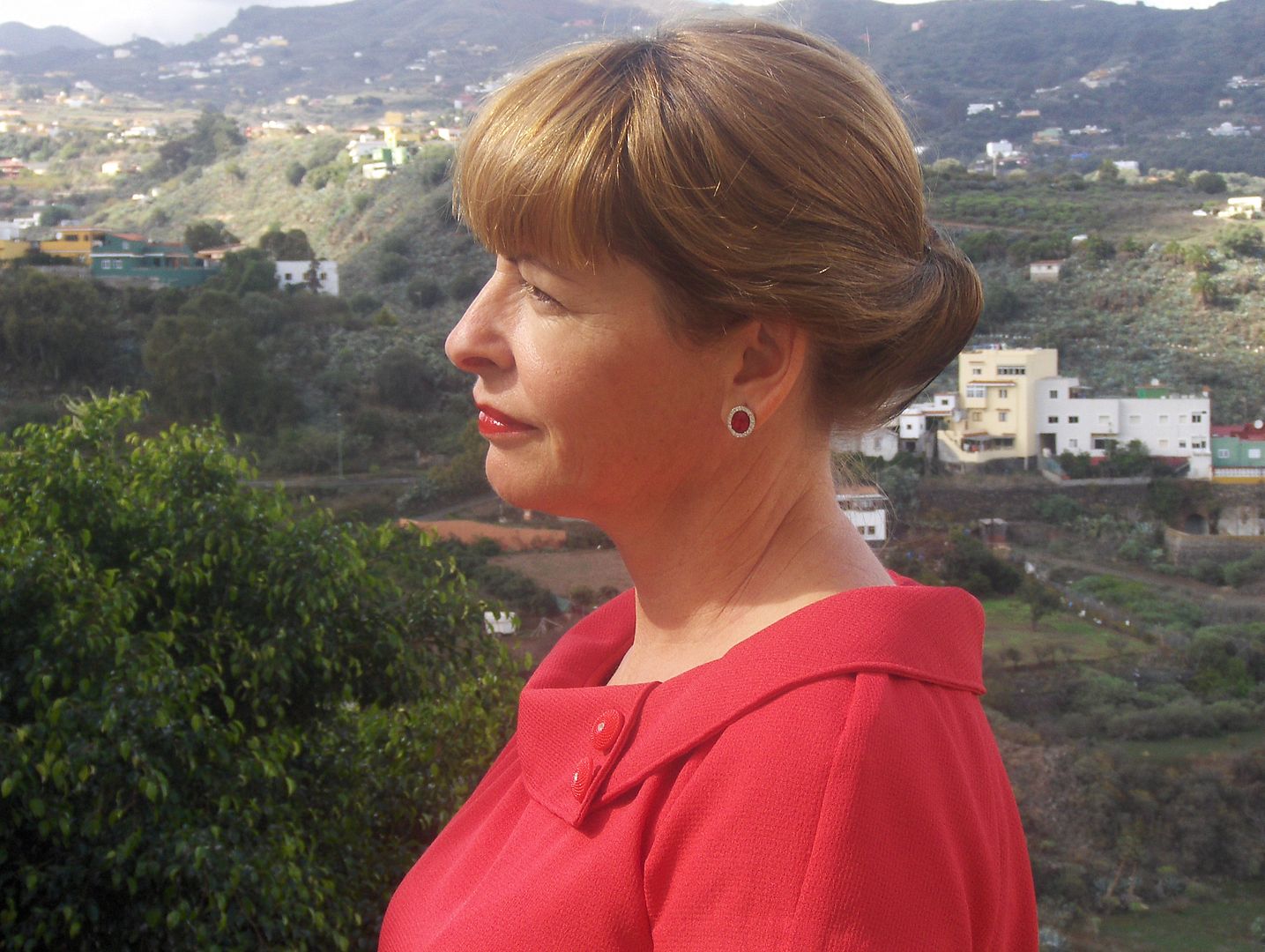 Since time immemorial, colors have meanings properly awarded, so yellow is the color associated with sun, therefore it symbolizes the radiant light, joy and encouragement.
Red is related to fire and therefore it suggests heat and excitement.
Blue is the color of sky and water, so it´s serenity and freshness.
Green is the color of Mother Nature, so it´s quiet and comforting.
Desde tiempos inmemoriables, los colores han tenido significiados propiamente adjudicados, así el amarillo es el color relacionado con el sol, por lo tanto simboliza la luz radiante , la alegría y el estímulo.
El rojo está relacionado con el fuego y por lo tanto sugiere calor y excitación. El azul es el color del cielo y el agua, así que es serenidad y frescor. El verde es el color de la madre naturaleza, así que es tranquilo y reconfortante.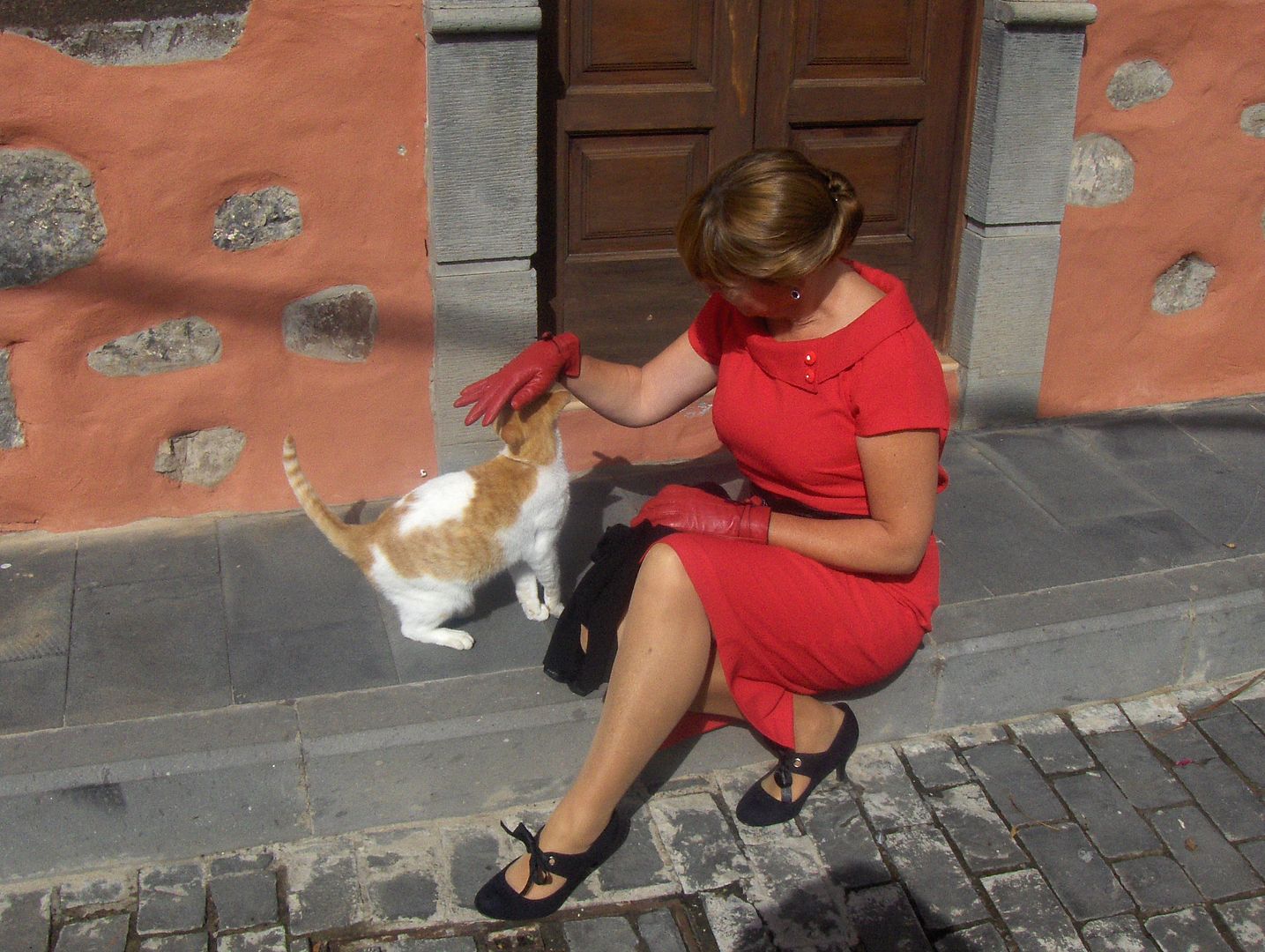 I will not deny that there are black clothes in my wardrobe, but these were intended primarily to serve as "support" to others with striking color to combine and serve as a balance between both colors.
No voy a negar que existen prendas de color negro en mi vestuario, aunque estas fueron pensadas principalmente para servir de "soporte" a otras con un color más llamativo, para combinar y servir de equilibrio entre tanto colorido.
Although I learned to sew almost as peeked my first baby teeth, life long crossed on my way diverting my attention on other things a priority. Sewing was always that gnawing that worm and distracted me when I was a student, then... family and children occupied all my time for many years.. and sewing became unthinkable in around the clock.
Aunque yo aprendí a coser casi cuando asomaron mis primeros dientes de leche, la vida se cruzó durante mucho tiempo en mi camino desviando mi atención en otras cosas prioritarias. Costura era siempre ese gusanillo que me carcomía y distraía cuando yo era estudiante, después... la familia y los hijos ocuparon todo mi tiempo durante muchos años...y la costura pasó a ser algo impensable en las veinticuatro horas del día...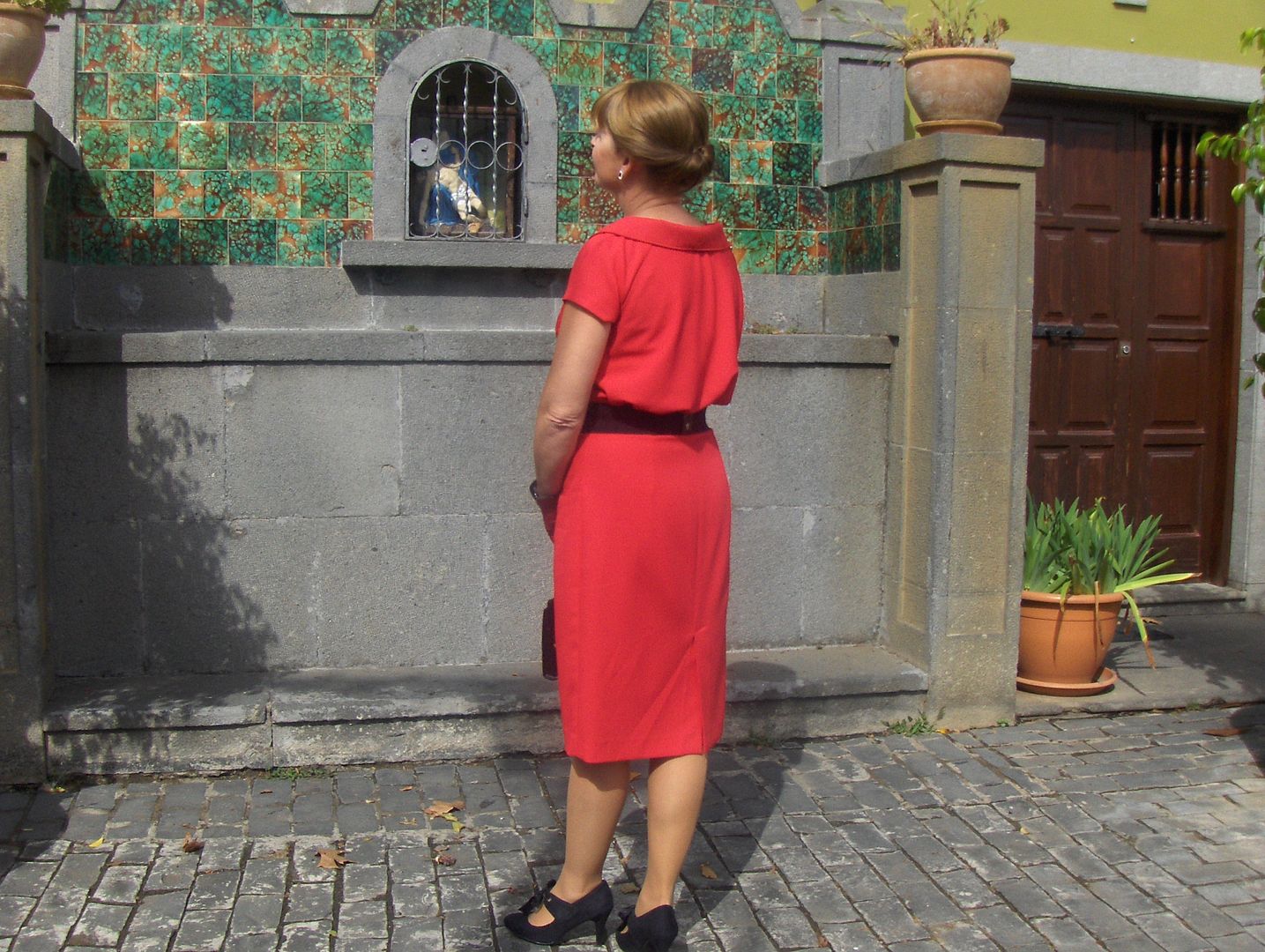 When children grew up, came the era of full-time job for many years...
During this time, my dressing was only the action of covering my body of simple necessity, other values were occupying all the gray matter of my brain and I was dressed only in jeans and shirts.
Cuando los hijos crecieron, vino la época de trabajo a jornada completa durante muchos años más...
Durante todo este tiempo, mi vestimenta era solamente la acción de cubrirse el cuerpo por simple necesidad, otros valores estaban ocupando toda la masa gris de mi cerebro y yo me vestía exclusivamente con vaqueros y camiseta.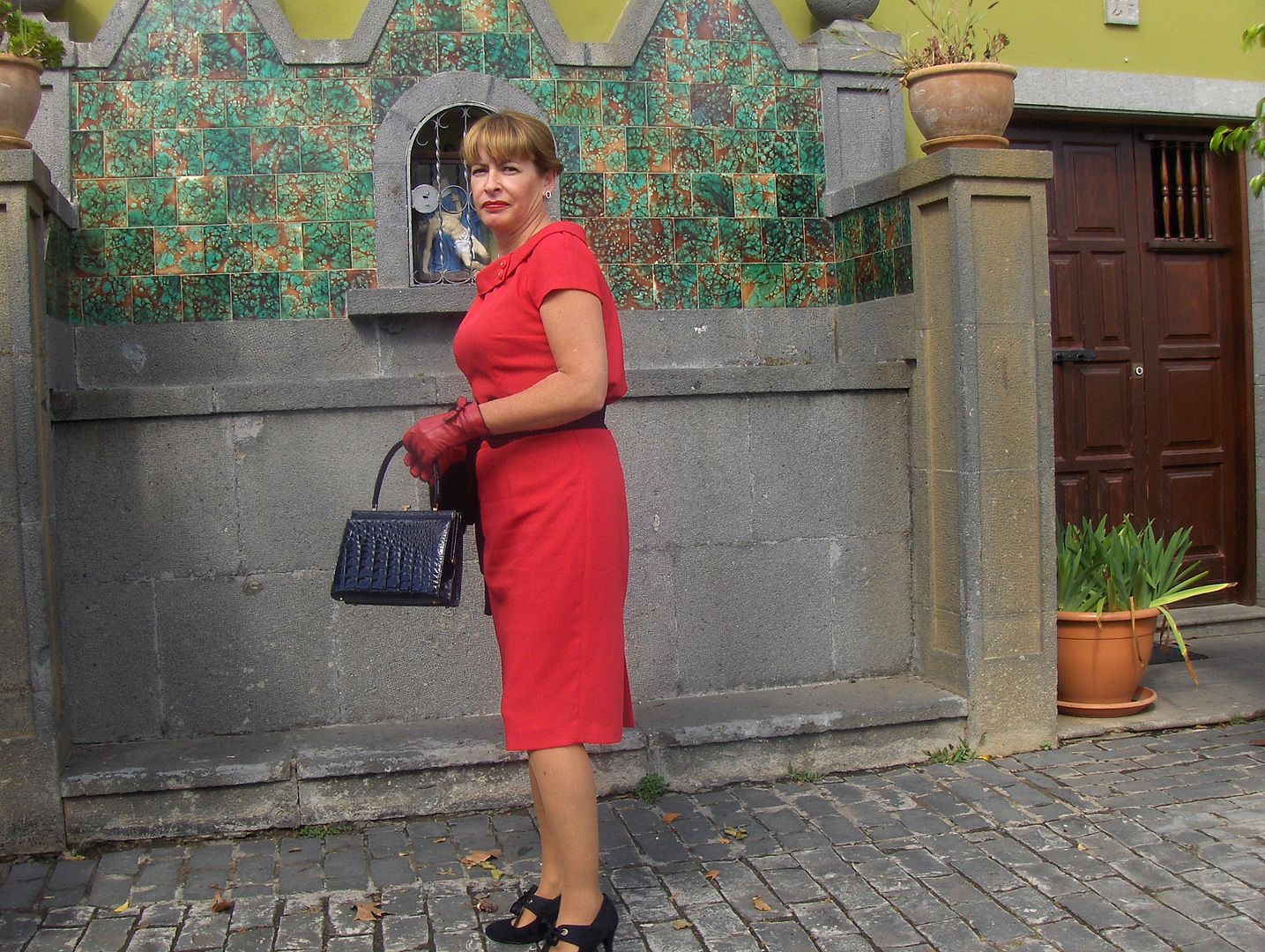 But the goblin was there, lurking... now I have the happiness of older children , a job that takes a few hours in the morning and all my free time to fill my closet of all those clothes that previously only despair produced by unattainable for me.
This is fill my life with color, as I always dreamed of...
Are you getting your dream, too?
Pero el duendecillo estaba ahí, acechando... ahora tengo la felicidad de hijos adultos, un trabajo que ocupa unas pocas horas en la mañana y todo el tiempo libre para llenar mi armario de toda esa ropa que antes solamente producía desconsuelo por inalcanzable para mi.
Esto es llenar mi vida de color, como siempre soñé...
Está usted consiguiendo su sueño, también???