Definitely, I´m the furthest thing from a pin up there, I was never a woman with curves, or when I was twenty years old.. now less... although it´s said that nature is wise, in this case isn´t well distributed, someone made a mistake and handed around my waist that I had to have been hip.
When I was a teenager and my body began to develop, and toyed with the idea of a tiny waist in my mind... I was hoping that the contours of my chest and hips began sometime in the time away from my waist, poor deluded... outlines the three continued to grow at the same time together in the proportions, as if each one dragging the other two inevitably.
But I´m sure like may women , I´ve been longing for life a corset. It´s one of those hidden desires that have always been there, lurking.. but never got the chance to make one, there was always something more urgent to sew.
Definitivamente, yo soy lo más alejado a una pin up que existe, nunca fui una mujer con curvas, ni cuando tenía veinte años... ahora menos... aunque se dice que la naturaleza es sabia, en este caso no está bien repartida, a alguien se le fue la mano y repartió alrededor de mi cintura lo que tenía que haber sido cadera. Cuando yo era adolescente y mi cuerpo empezaba a desarrollarse, ya jugaba con la idea de una cintura minúscula en mi mente... yo tenía la esperanza que los contornos de pecho y cadera comenzaran alguna vez en el tiempo a alejarse de mi contorno de cintura, pobre ilusa... los tres contornos siguieron creciendo a la vez, juntos en las proporciones , como si cada uno arrastrara a los otros dos inevitablemente.
Sin embargo yo estoy segura que igual que muchas mujeres , llevo toda la vida suspirando por un corsé. Es uno de esos deseos ocultos que siempre han estado ahí, acechando... pero nunca llegaba la oportunidad de hacer uno, siempre había algo más urgente para coser.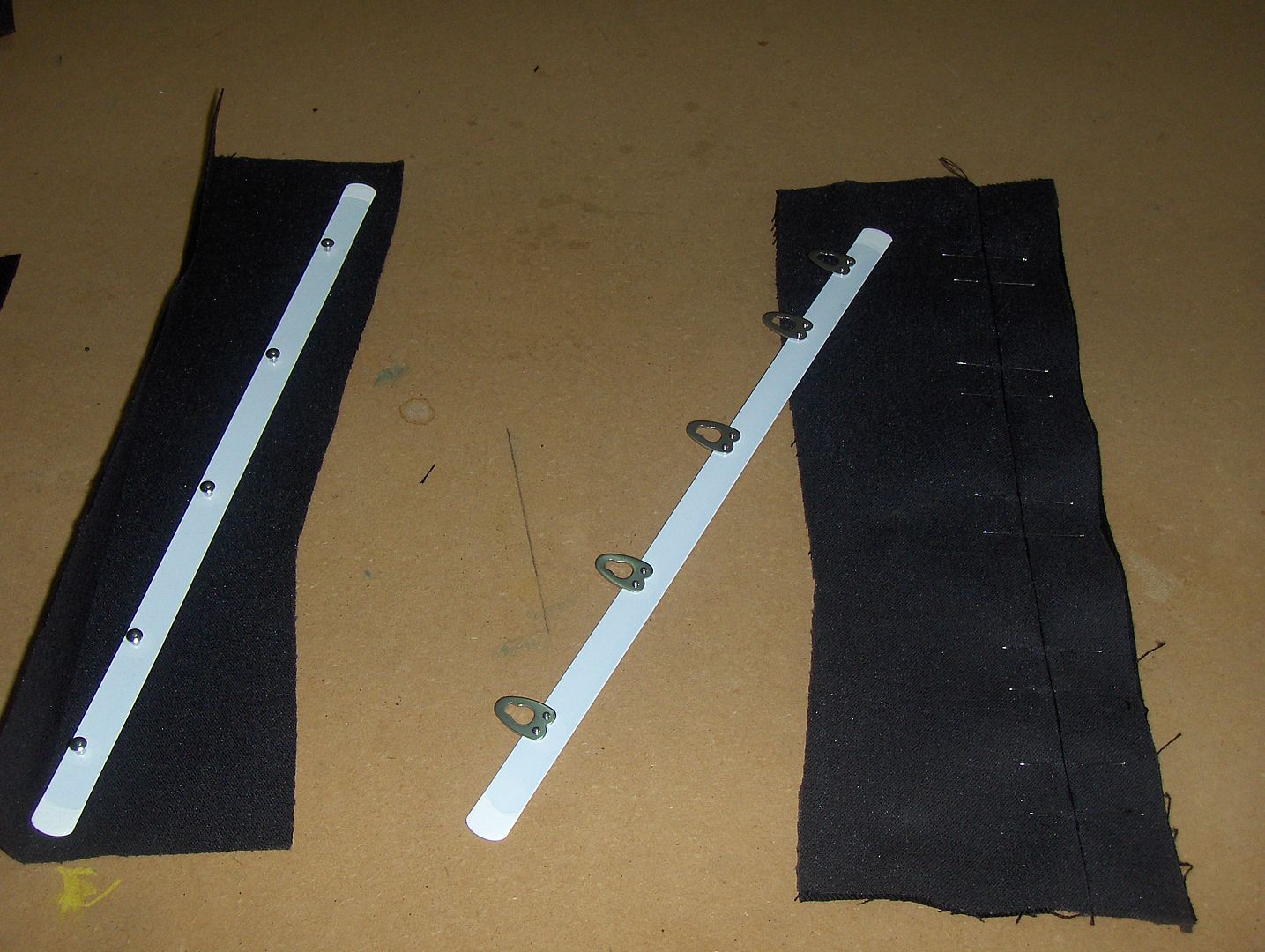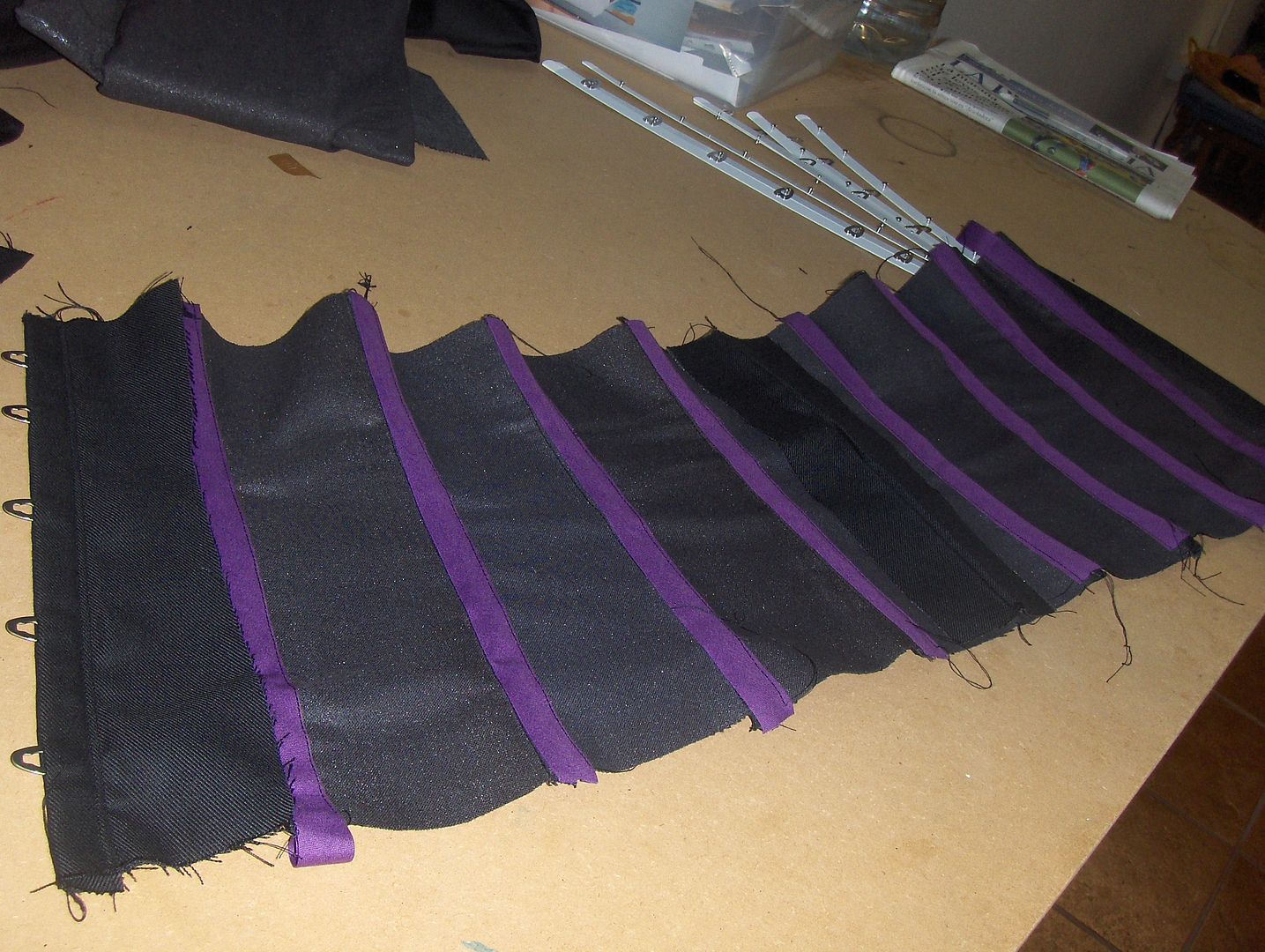 So I took the opportunity this time, Sew Weekly proposed "pin ups" this week and than I associate the idea with a corset. I used a pattern Burdastyle Free download.
Así que yo aproveché la oportunidad esta vez, el tema de Sew Weekly fue "pin ups" esta semana y enseguida yo asocié la idea con un corsé. Utilicé un patrón de
descarga gratuito en Burdastyle
.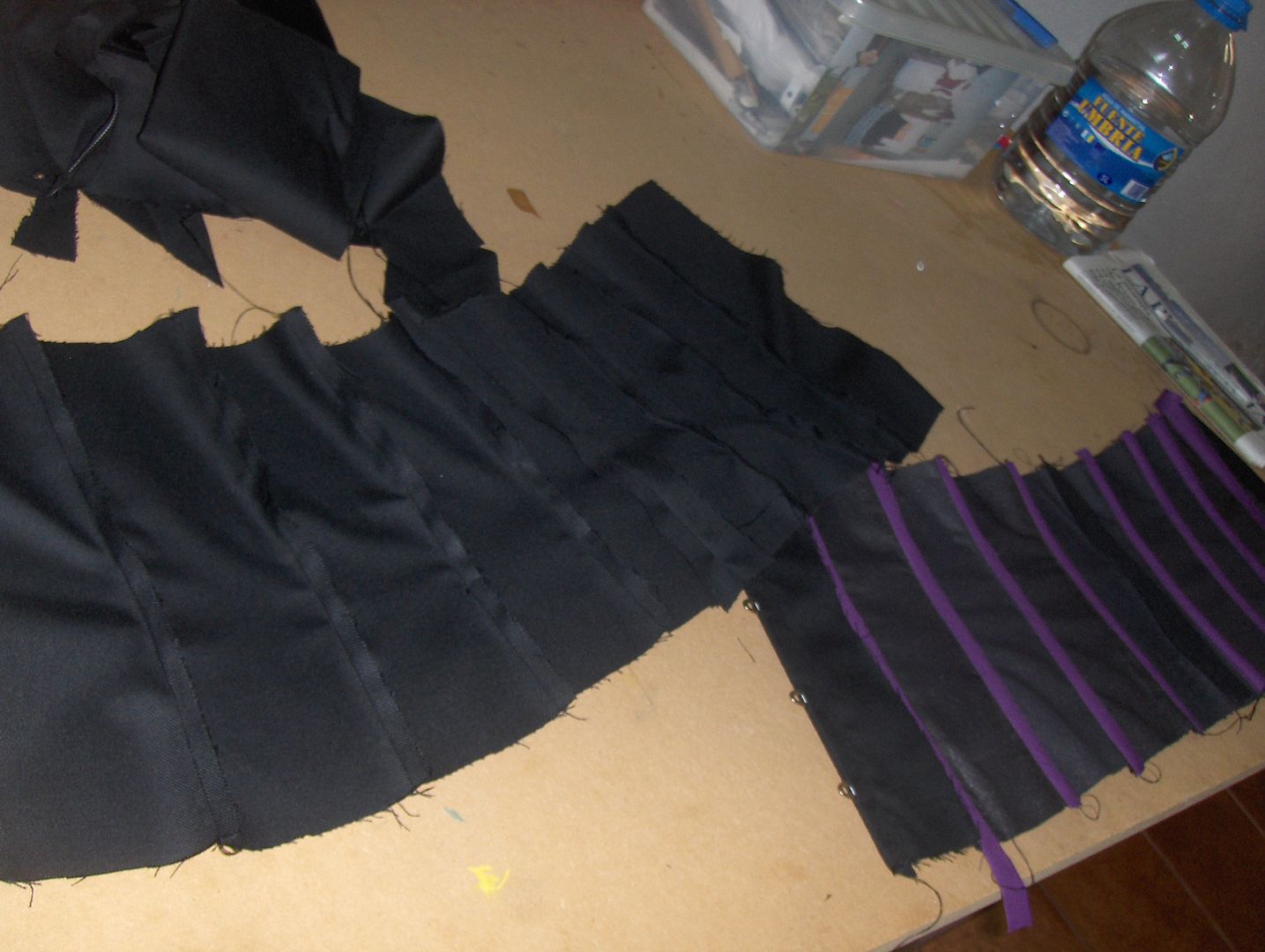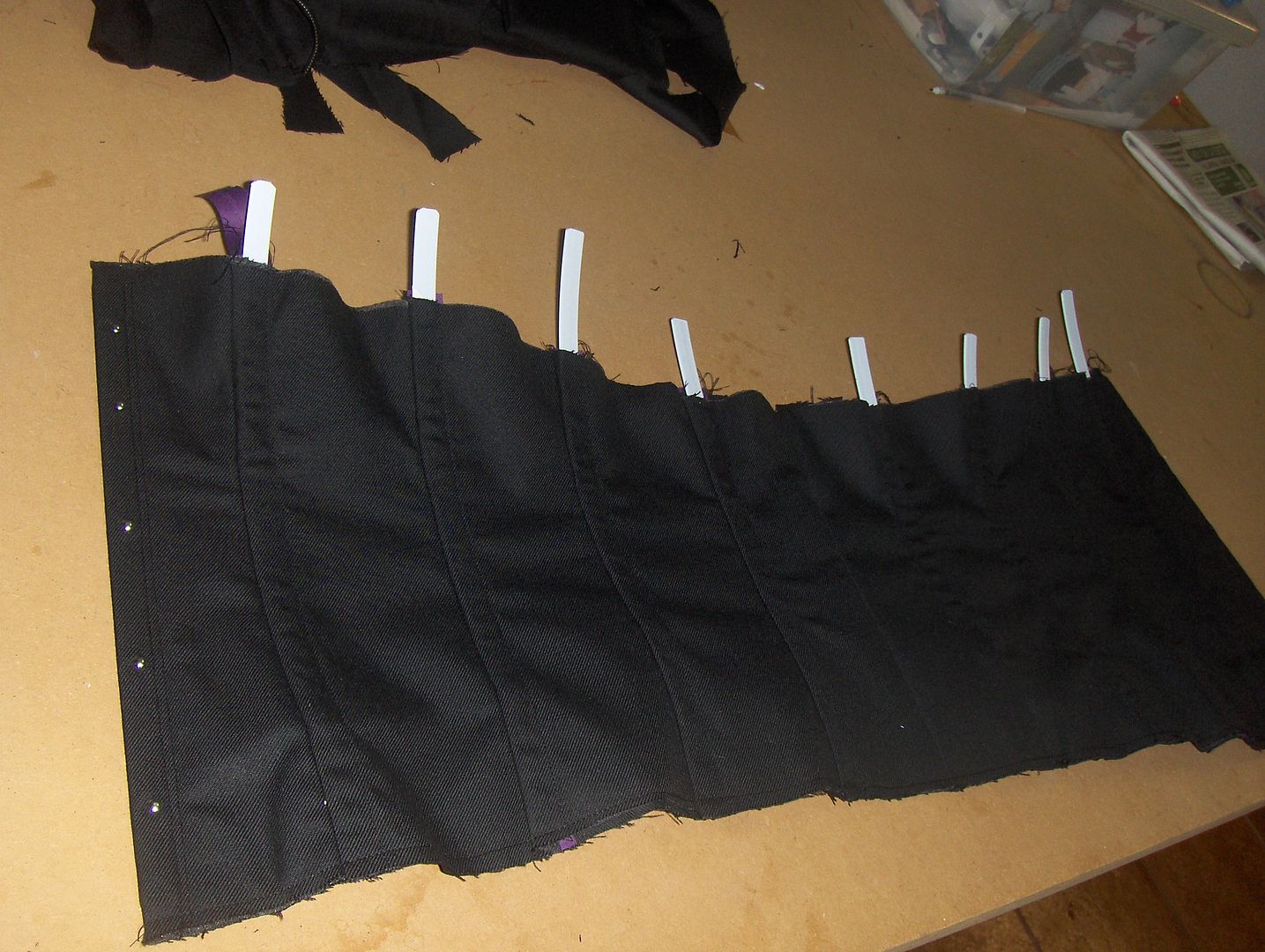 I bought front closures in house of Lady Marmalade for over a year and the rest of materials are supplies of my sewing cave.
Compré los cierres delanteros en la casa de
Lady Mermelada
hace más de un año y el resto de los materiales son suministros de mi cueva de costura.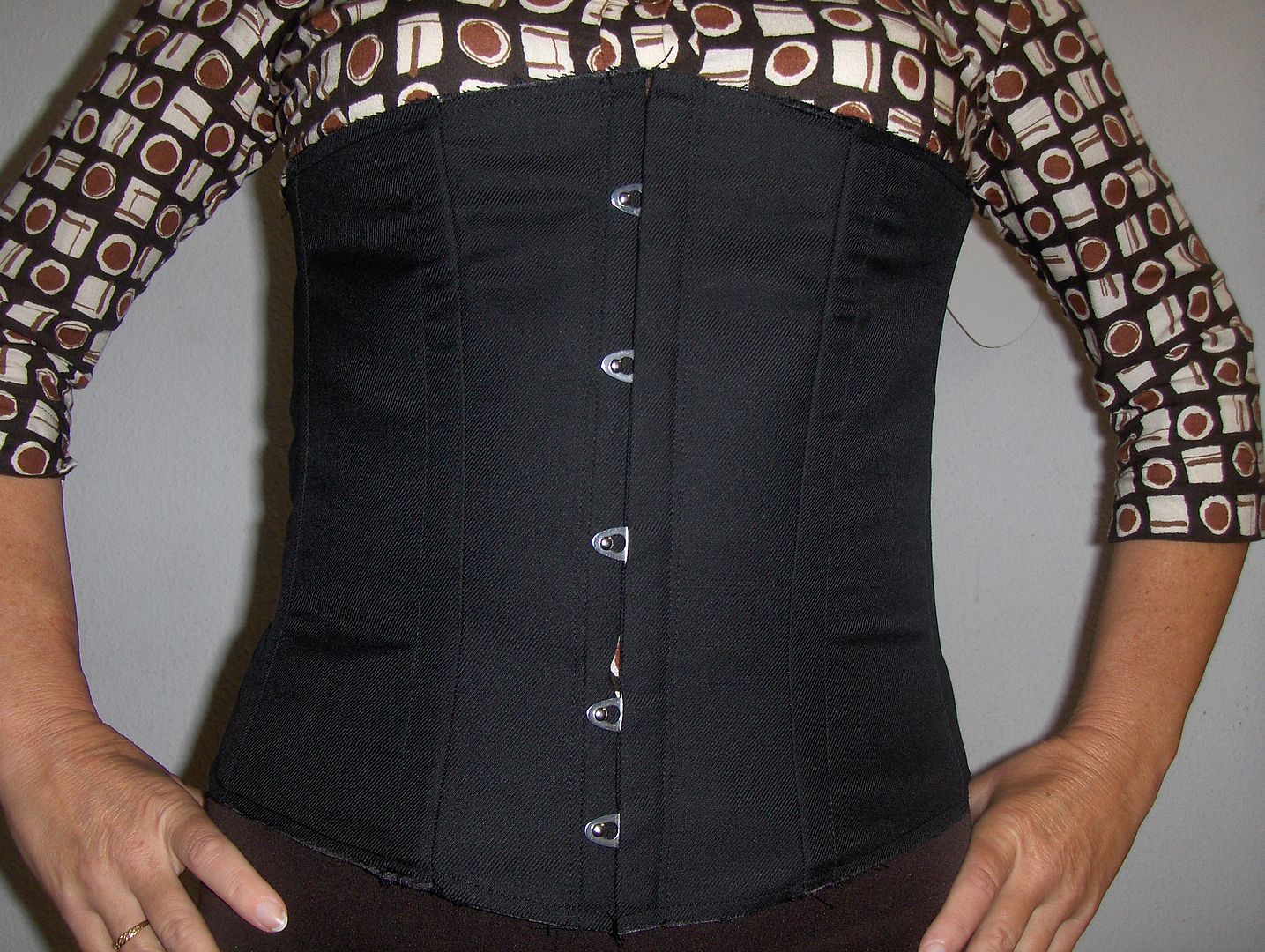 For now , here on what I have, the corset hasn´t done miracles, I´m still a woman with out curves.. although this is the first corset that I make for me, will not be the last, but ir there are many other corsets that I stitched in my life, you can see a small sample here.
But I think this is the beginning of a new romance, I want to play with patterns and try new proportions, perhaps add more slack to hop to give volume, even one that covers the entire torso for use just on my skin... thousand ideas in my head, as always...
Now I need to "decorate" the one to cheer a little , looking for something to give life... the results tomorrow.
Por ahora, esto el lo que tengo, el corset no ha hecho milagros, sigo siendo una mujer sin curvas... aunque este es el primer corsé que hago para mi, no va a ser el último; sin embargo, si hay muchos otros corsés que he cosido a lo largo de mi vida, usted puede ver
una pequeña muestra aquí.
Pero creo que esto es el comienzo de un nuevo romance, quiero jugar con los patrones e intentar nuevas proporciones, quizá añadir más holgura a la cadera para dar volumen, incluso alguno que cubra el torso completamente para usarlo solo, sobre la piel ... mil ideas en mi cabeza, como siempre...
Ahora necesito "decorar" la prenda para alegrarla un poco, buscar algo que dé vida ... los resultados, mañana.