Sewing is one of the most rewarding experiences available, it can only be experienced by people who sew.. Use fabric , thread and your imagination to shape getting an idea, has always been exciting.
I have a friend who enjoys making jewerly, so some time we have gone shopping together, we ended up hopelessly in a craft store and fabric store later...
Coser es una de las experiencias más gratificantes que existen, eso solamente pueden experimentarlo las personas que cosen... Conseguir dar forma a una idea con telas e hilo siempre ha sido excitante.
Tengo una amiga que disfruta mucho haciendo bisutería, así que alguna vez que hemos ido juntas de compras, terminamos irremediablemente en una tienda de manualidades y una tienda de telas después...
I´m always amazed when I accompanied her and can spend hours between beads and chains, always imagining this necklace or those earrings.. sometimes she lets out a sigh when watching a small bowl with pearls and immediately she imagines that this would look great with those beads that she has at home, combined with a piece of chain and tassels that she bought some weeks ago..
Yo siempre estoy maravillada cuando yo acompaño a ella y puede pasar horas enteras entre abalorios y cadenas, siempre imaginando este collar, o aquél pendiente... muchas veces suelta un suspiro cuando mira un pequeño cuenco con perlas e inmediatamente ella imagina que esto luciría genial con aquellas cuentas que tiene en casa combinada con un trozo de cadena y las borlas que compró semanas atrás...
Immediately, the beautiful necklace takes shape in her mind and she tries to transmit her enthusiasm for this new item that will "make" as she arrives at her home...
En su cabeza el hermoso collar cobra forma enseguida y trata de contagiarme su entusiasmo por esa nueva pieza que va a "fabricar" en cuanto llegue a casa...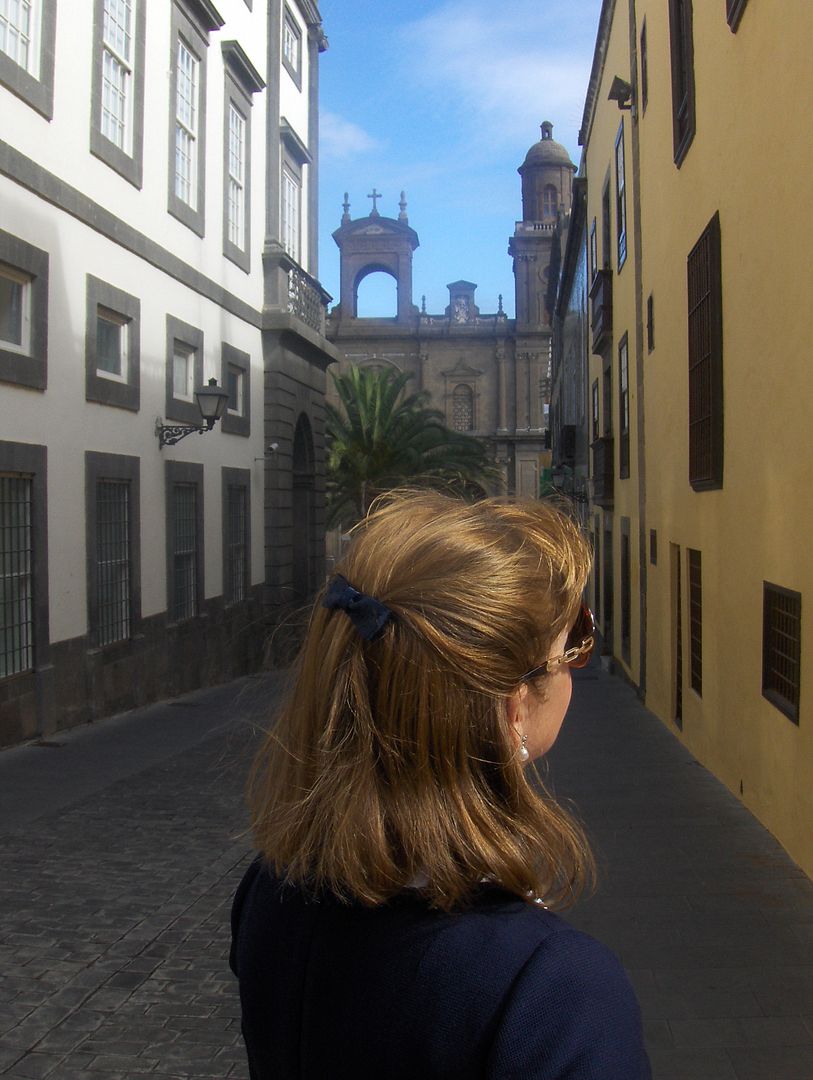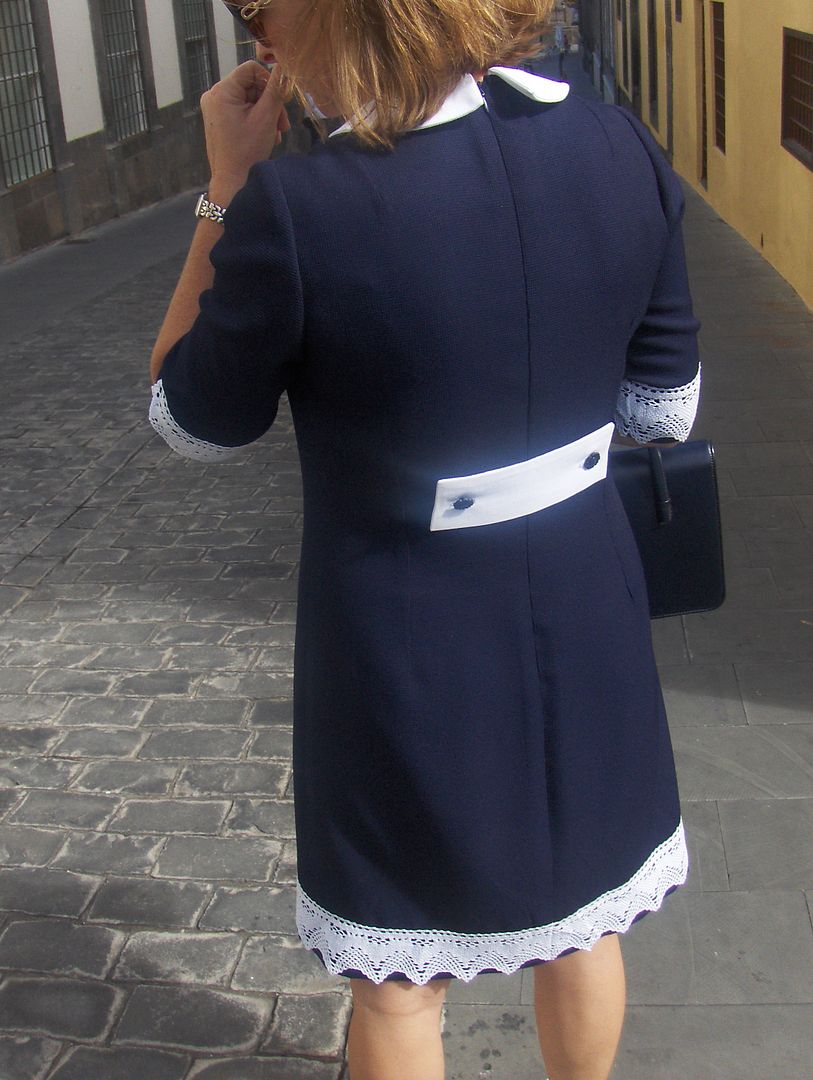 And I really enjoy sharing her enthusiasm, simply for the pleasure of accompanying and that she feels understood... and then comes the time to visit the fabric store...
Y yo disfruto mucho compartiendo su entusiasmo, simplemente por el placer de acompañarla y que se sienta comprendida... y entonces llega el momento de visitar la tienda de telas...
And then I scamper around stacks of fabric, enjoying touch them, feeling the texture of each, to dream that this wool fabric would be great for a coat that i have time wishing... and those poly-cotton could be quickly converted into a dream dress because it does not crease and would be the "touch" with those shoes that are kept waiting at my wardrobe for that wondeful combination of color....
Y yo correteo alrededor de las pilas de telas, disfrutando con tocarlas, sentir la textura de cada una, soñar con que esta lana sería estupenda para ese abrigo que llevo tiempo deseando... y aquel poli-algodón podría transformarse rápidamente en un vestido ideal porque no se arruga y sería el punto con los zapatos que están guardados esperando la combinación maravillosa para ese color...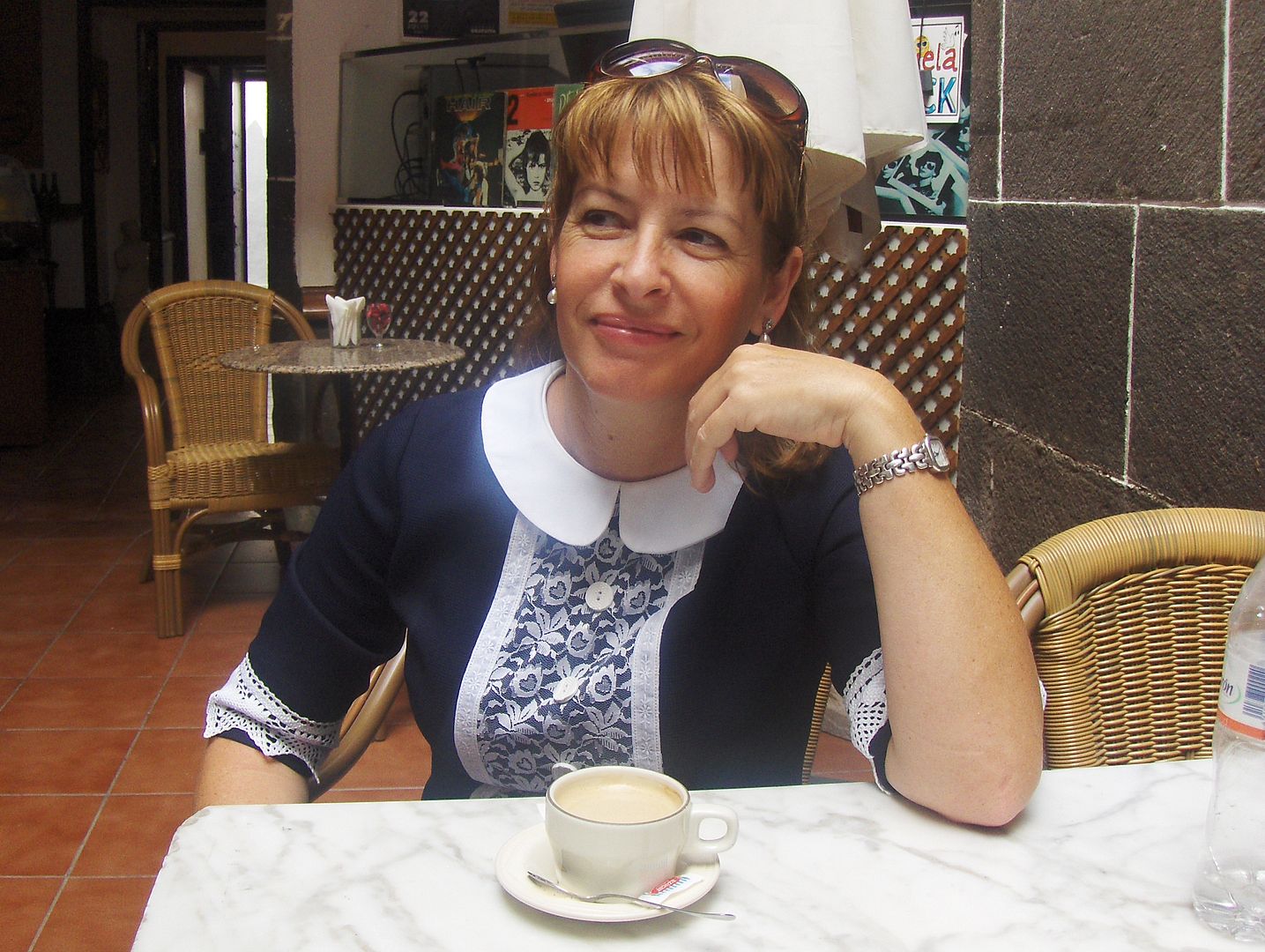 And finally, I end up with a few yards of fabric in a bag and a huge smile of happiness shared with my friend , she tells me.. "It happens that when you look at a piece of fabric and imagine a dress or blouse.. and I can´t see more than a piece of fabric..."
And then I say taht just happens to me with beads... I only see a piece of stone where she sees a beautiful necklace...
Do it happens the same thing to you???
Also enjoy sharing happiness???
Y finalmente, termino con unos pocos metros de tela en una bolsa y una inmensa sonrisa de felicidad compartida con mi amiga que me cuenta... "si es que tú miras un trozo de tela y te imaginas un vestido o una blusa ... y yo no puedo ver más que un trozo de tela.."
Y entonces yo respondo que igual me pasa a mi con los abalorios... que yo solamente veo un trozo de piedra donde ella ve un maravilloso collar...
Te pasa a ti lo mismo??
Disfrutas igualmente compartiendo la felicidad ???