Surely, you are wondering why this dress is called "Second opportunity"... Well, this has a logical explanation... I sewed this pattern for the first time in late September, the model is a pattern of Burdastyle May/2011, #128.
The pattern was not widely accepted and several sewers thought is best to change back a little to get a beautiful dress in Joan Holloway´s style (Mad Men), I was one on those who saw beyong the puff back and the photo (not very favored) of the magazine where the pattern appears. So that first dress was "Lavender Dreams".
However, this type of puff back , was very popular in 60´s and I think this is just one of things that I like about it....
Seguramente, usted está preguntándose porqué este vestido se llama "Segunda oportunidad"... Bien, esto tiene una explicación lógica... yo cosí por primera vez este vestido a finales de Septiembre, el modelo es un patrón de Burdastyle Mayo/2011, #128.
El patrón no tuvo mucha aceptación y varias compañeras pensaron que lo mejor era alterar un poco la espalda para conseguir un hermoso vestido al más puro estilo de
Joan Holloway (Mad Men)
, yo fuí una de las personas que vió más allá de la espalda abullonada y la foto (no muy favorecida) de la revista donde aparece el patrón. Así que aquel primer vestido fué
"Sueños Lavanda"
.
Sin embargo, yo sabía que este vestido podía ser realmente bonito con algunas pequeñas modificaciones y decidí que tenía que coserlo otra vez llevando mis ideas a la práctica...
Además, este tipo de espalda fruncida fué muy popular en los años 60 y yo creo que esta es precisamente una de las cosas que me gusta de él...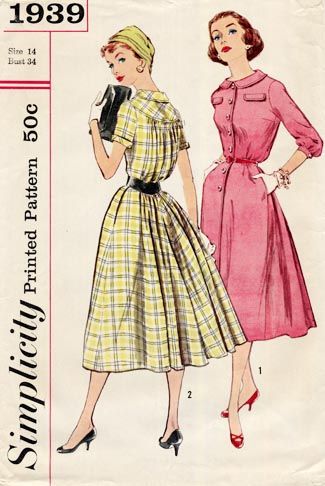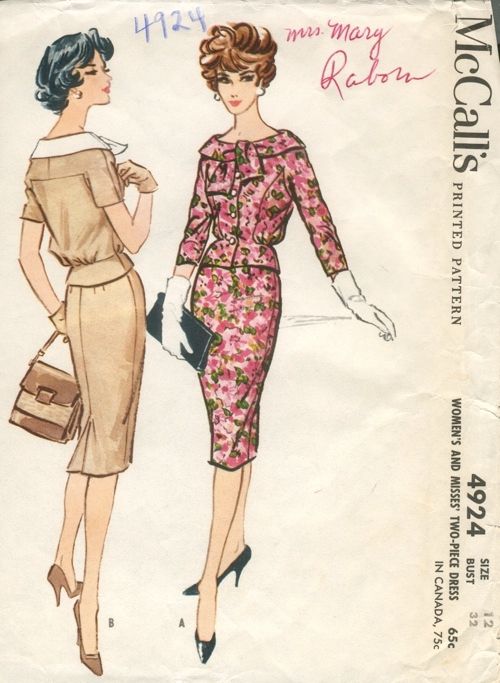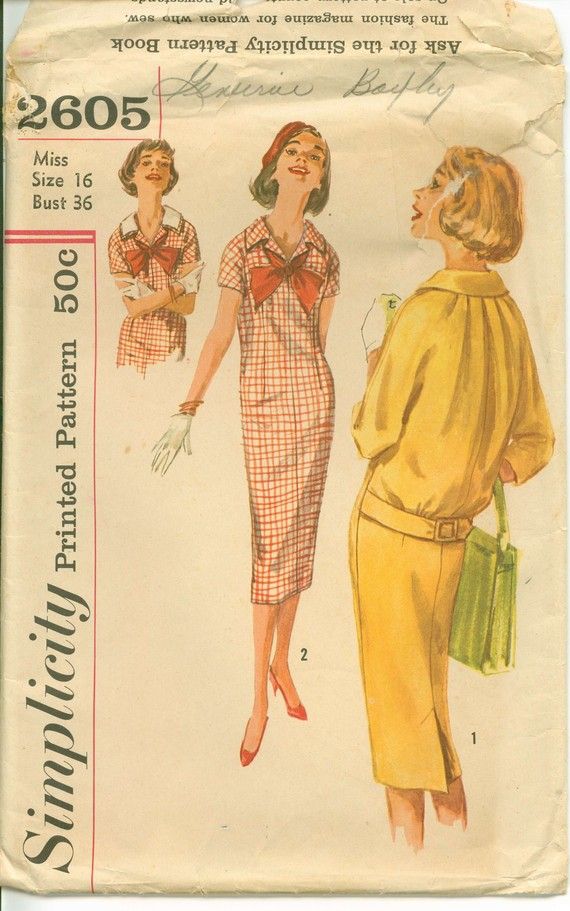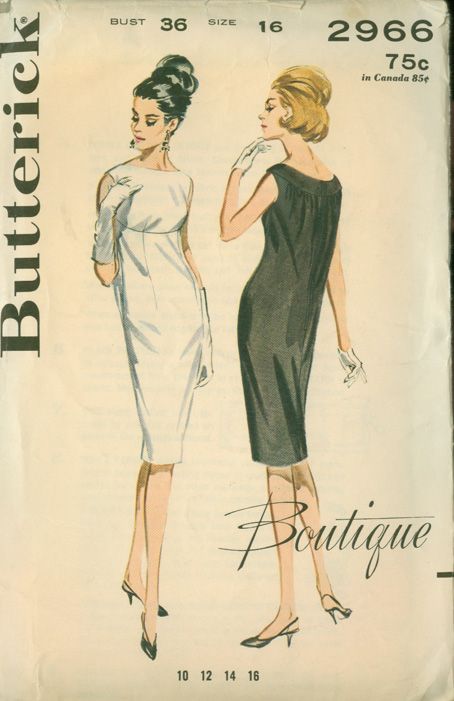 credit images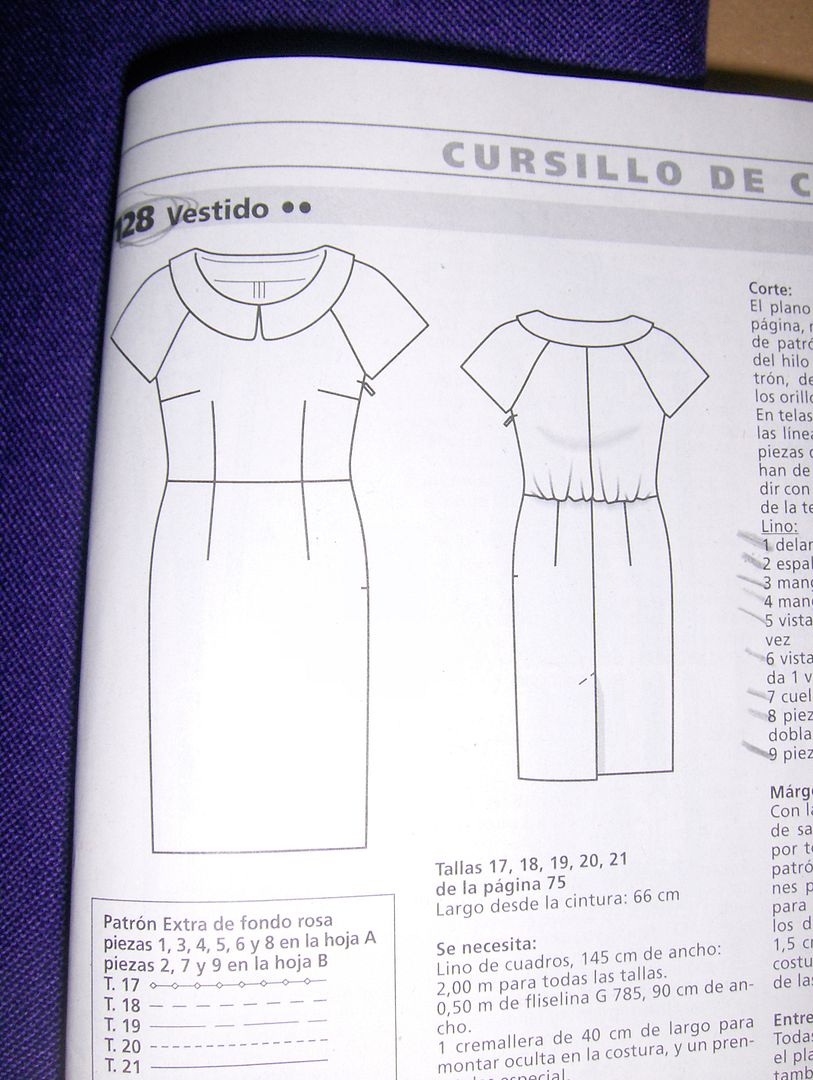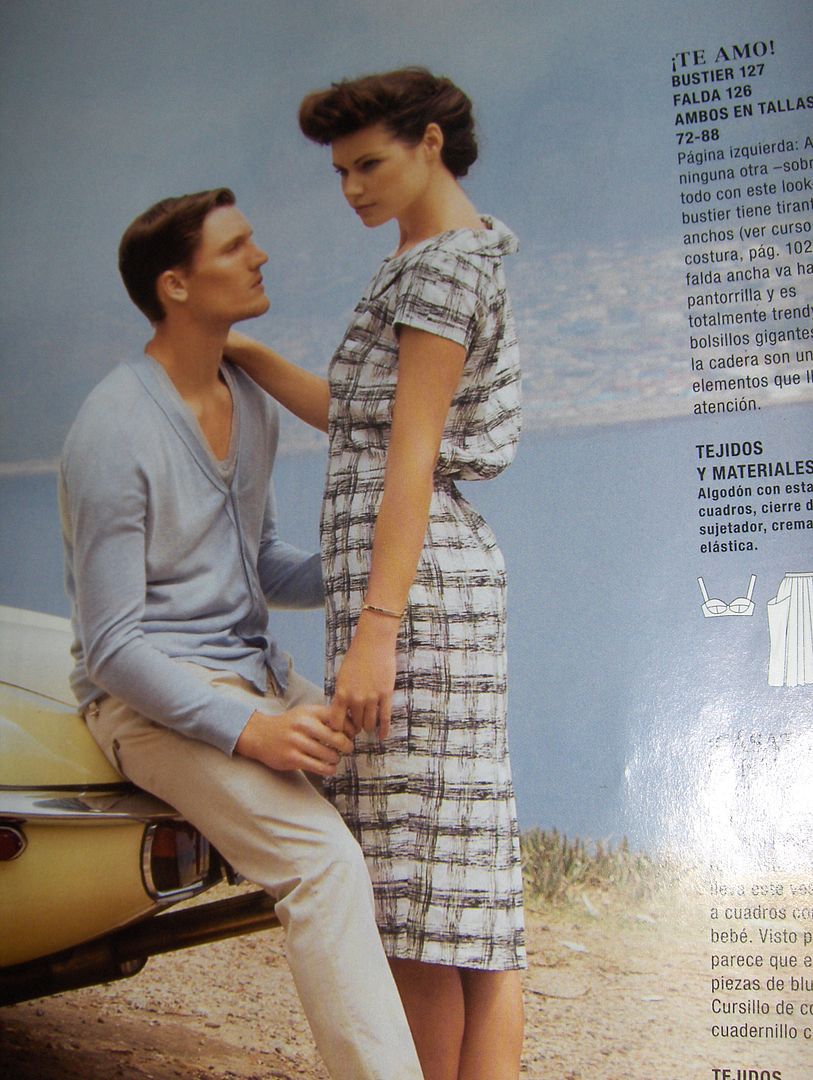 So with this in my mind, I knew that sewing the dress as the pattern isn´t very flattering, then my mind began to imagine that if there was any way to "hold" the front of the dress to my body, would be great and it does not look like a "sack" without form, I don´t know if this makes sense to you... The main idea was that the dress stuck to my body on the front and back completely limp.
Así que con esta perspectiva, yo sabía que coser el vestido tal y como viene el patrón no era muy halagador para la silueta, entonces mi mente empezó a imaginar que si había alguna forma de "sujetar" la parte delantera del vestido al cuerpo, estaría genial, el vestido así no parecería un "saco" sin forma, yo no sé si esto tiene sentido para usted... la idea principal era que el vestido quedara pegado al cuerpo en el delantero y completamente flojo en la espalda.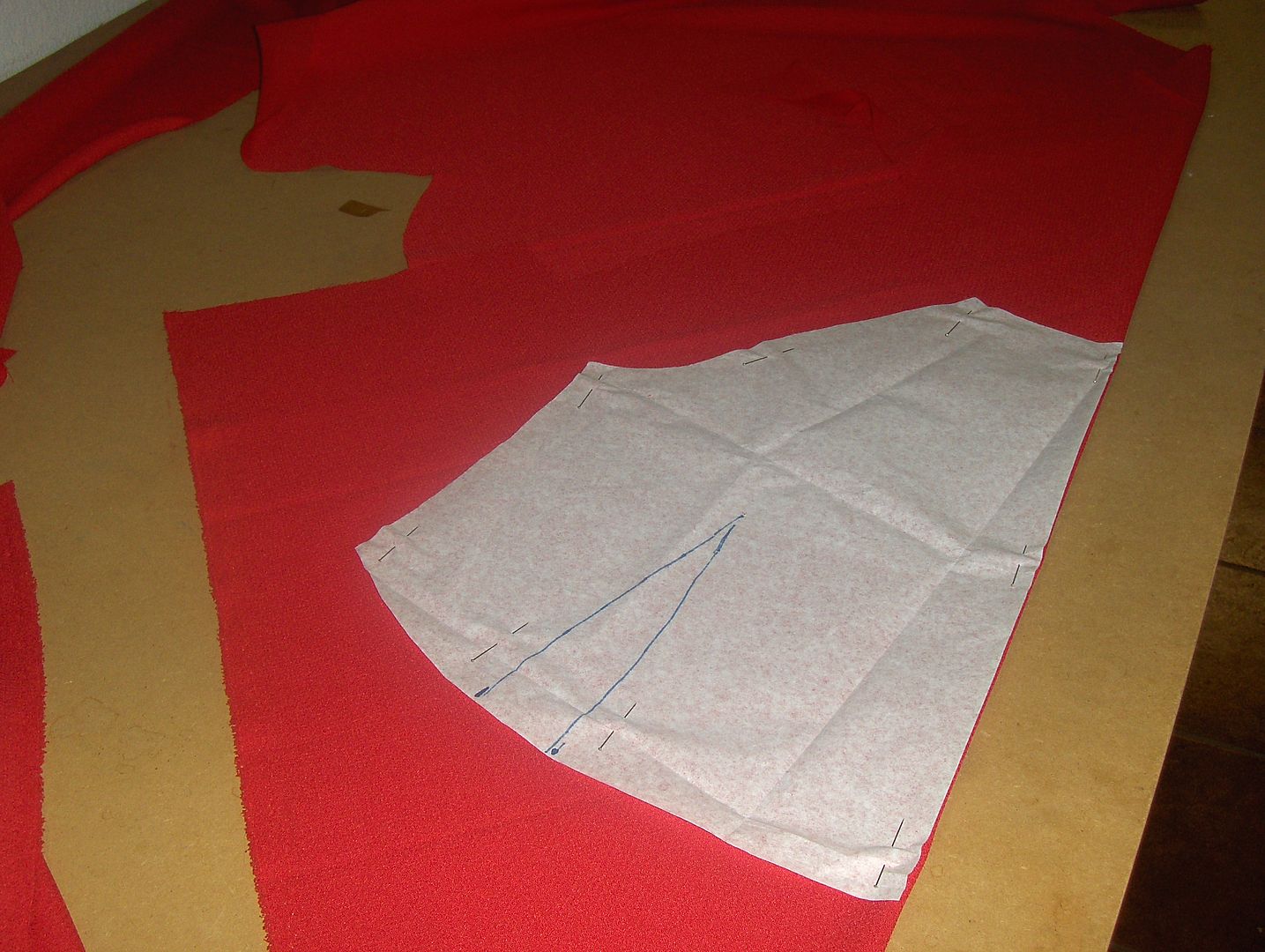 The first step was to eliminate the seam in the middle of the back, the pattern of the magazine has a back seam and it´s cut on straight line, well, this is a "nonsense"!! For this piece has a nice weight, I cut it on the bies, all in one piece, without seams.
El primer paso fué eliminar la costura en el centro de la espalda, el patrón de la revista tiene una costura y la espalda está cortada al recto hilo, bien ,esto es un "sin sentido"! para que esta pieza tenga una hermosa caída yo la corté al biés, toda de una pieza, sin costuras.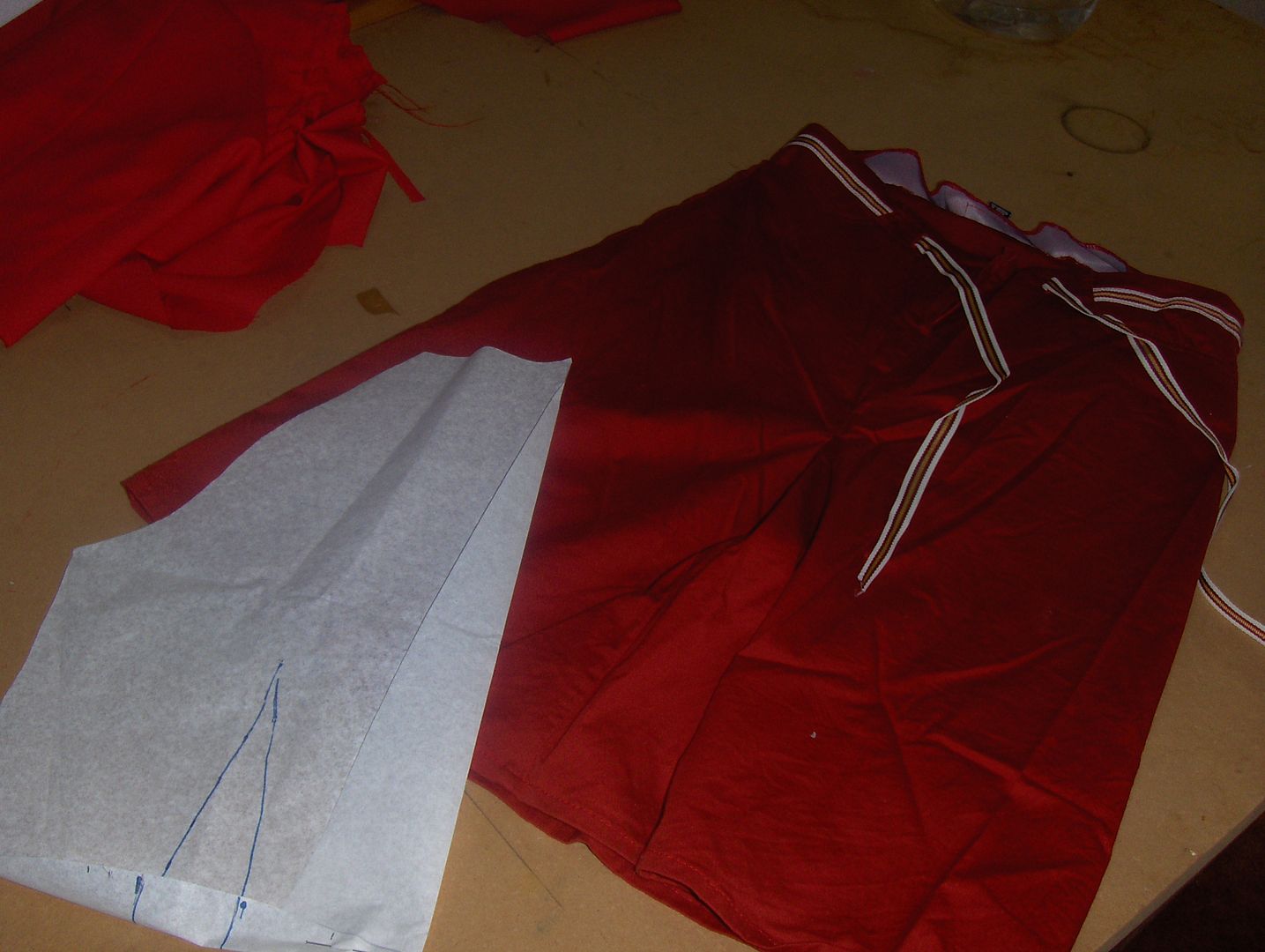 To get the idea that the front would be subject to my body, I did the next... the same back pattern , folder of that the width of the back is equal to the width of my back on the area of armhole, also folded the paper to remove excess in the waist area and drew a dart to adjust the waist, I took advantage of an old skirt that no longer used, but its fabric has a percentage of elastane, which is good for this "extra piece" is comfortable.
Para conseguir la idea de que el delantero quedara sujeto a mi cuerpo, yo hice lo siguiente... el mismo patrón de la espalda, doblado de forma que el ancho de la espalda sea igual al ancho de mi espalda en la zona de la sisa, también doblé el papel para eliminar el exceso en la zona de la cintura y dibujé una pinza para ajustar la cintura, yo aproveché una falda vieja que ya no usaba desde hace mucho tiempo, pero la tela tiene un porcentaje de elastán, lo que es bueno para que esta "pieza extra" sea cómoda.
Back pattern placed thus on the fold of fabric.
El patrón de espalda colocado de esta forma sobre el doblez de la tela.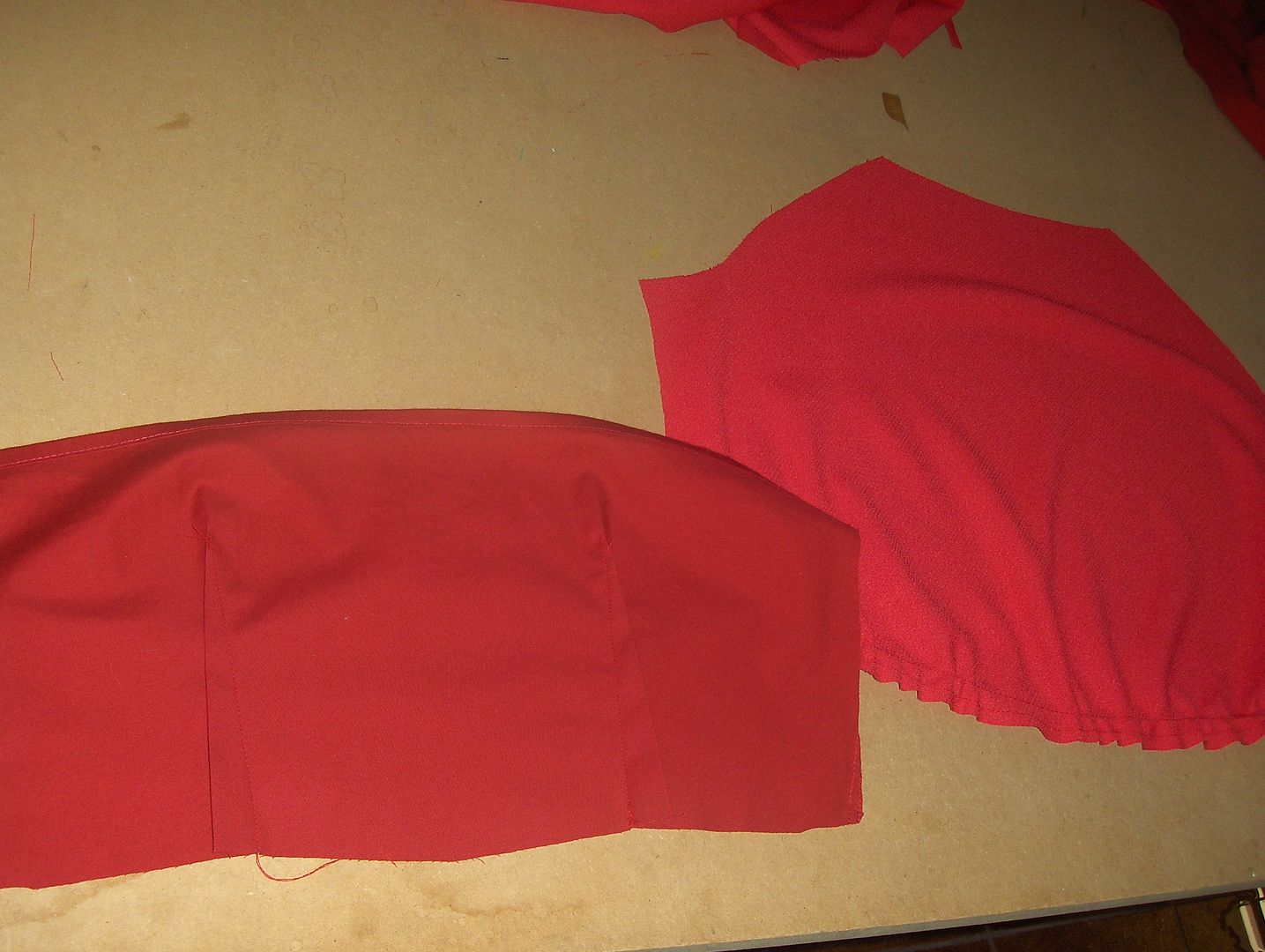 So I got a piece of "extra" to place inside of the back, sewn into the side seams from the armhole to the waist.
Así conseguí una pieza "extra" para colocar en el interior de la espalda, cosida en las costuras laterales desde las sisa hasta la cintura.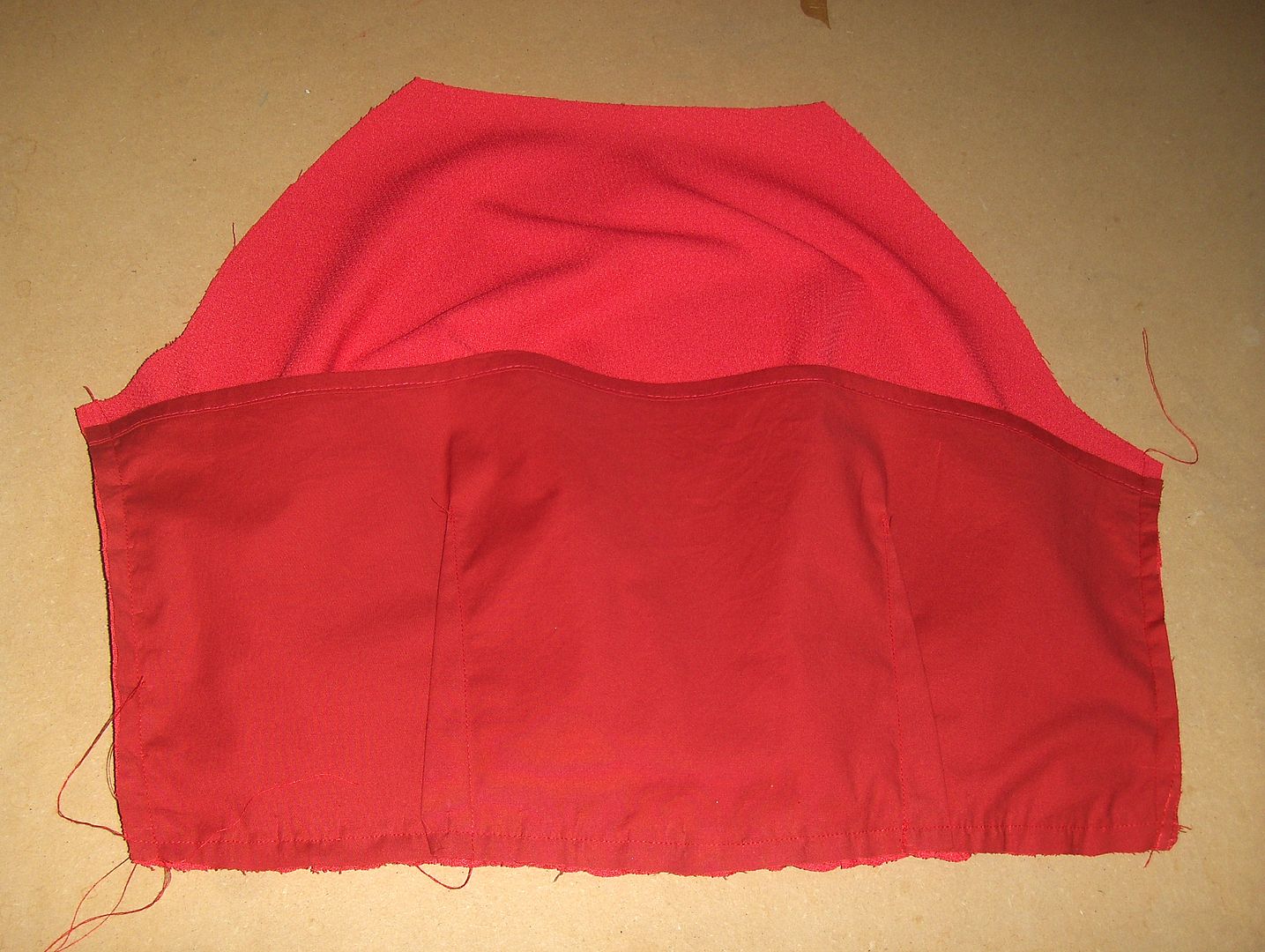 Place the back piece on the inside of the dress and sew together the side seams and waist. Finish sewing the dress.
Colocar en el interior de la pieza de espalda del vestido y coser juntos las costuras laterales y la cintura, terminar de coser el vestido .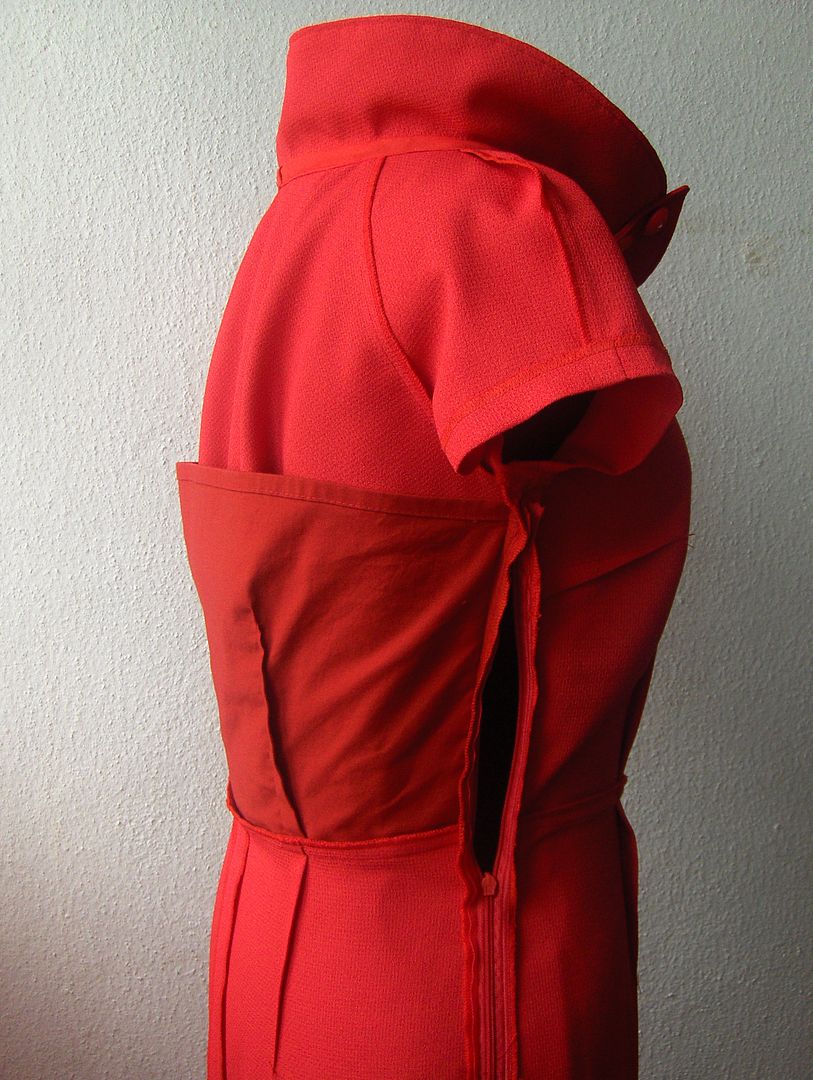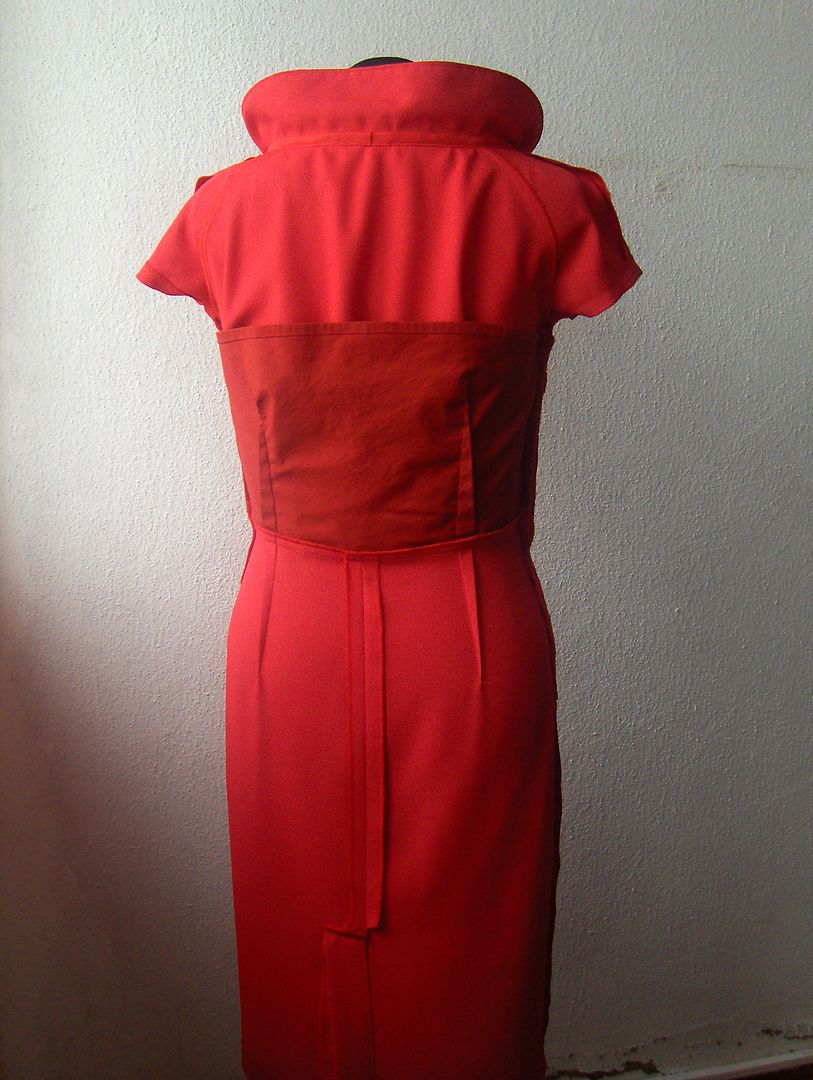 This is the inner aspect of the dress finished, the "extra piece" of the back, attached to the front by side seams get a very flattering "adjusting" the dress to the body on the front. In addition, the fabric of this piece contains elastane, so comfort assured.
Este es el aspecto interior del vestido acabado, la "pieza extra" de la espalda, sujeta al delantero por las costuras laterales consigue un efecto muy halagador "pegando" el vestido al cuerpo en el delantero. Además, la tela para esta pieza contiene elastán, así que comodidad asegurada.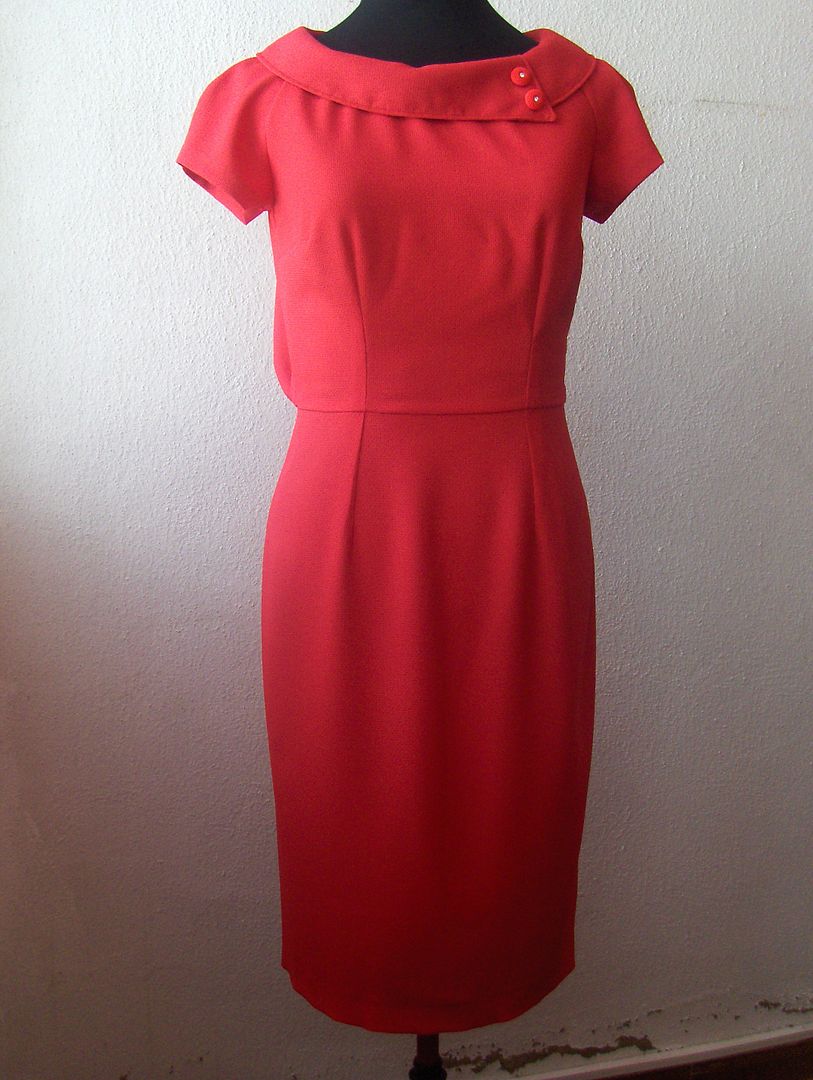 And this is the dress finished , you must excuse it still needs a good ironing, but I wanted to take photos before the daylight disappeared.
There is still another detail that I changed to the original pattern, collar.
This time I wanted to change the look of the dress and collar extended a little to the side to get this nice effect.
Y esto es el vestido terminado, aunque usted debe disculpar que falta un buen planchado todavía, pero yo quería tomar las fotos antes de que la luz del día desapareciera.
Aún queda otro detalle que yo cambié del original, el cuello.
Esta vez yo quería cambiar el aspecto del vestido y alargué un poco el cuello hacia un lateral para conseguir este bonito efecto.
Now, as always, a part that gets me greatly enjoy, look for accessories to match this dress... I think this time the possibilities are endless, the whole dress sewn of one color, it gives freedom to combine with many other colors without limitations... so more photos of outfit to come tomorrow... until then...
Do not forget to enjoy of little things....
Ahora, como siempre, una parte que consigue hacerme disfrutar enormemente, buscar los accesorios para combinar con este vestido... yo creo que esta vez las posibilidades son infinitas, al coser el vestido entero de un mismo color, esto da libertad para combinarlo con otros muchos colores sin limitaciones... así que más fotos del outfit por venir, mañana... hasta entonces...
No se olvide de disfrutar de las pequeñas cosas....