I´m sure we´ve all been caught in the nets of Mad Men, recognize this spectacular dress....
Yo estoy segura que todas las que hemos quedado atrapadas en las redes de
Mad Men
, reconocemos este espectacular vestido....
Peggy wears this dress in a scene where she has a meeting with the pastor of her church, I remember that it´s in the second season of this serie, episode 4.
Peggy luce este vestido en una escena donde ella tiene un encuentro con el párroco de su iglesia, creo recordar que en la segunda temporada de la serie, el capítulo 4.
Well, you can imagine my surprise when I was watching the movie "The Help" this week... I immediately recogized the dress that one of the minor characters wore in this film...
Pues bien, usted puede imaginar mi sorpresa cuando yo estaba viendo la película "
Criadas y Señoras
" esta semana.... yo reconocí inmediatamente el vestido que lucía uno de los personajes secundarios de esta película...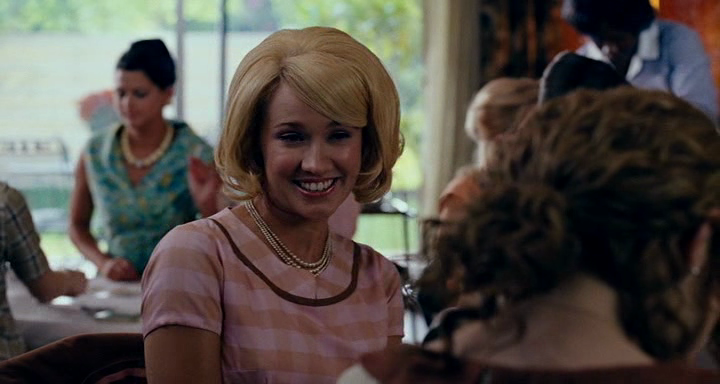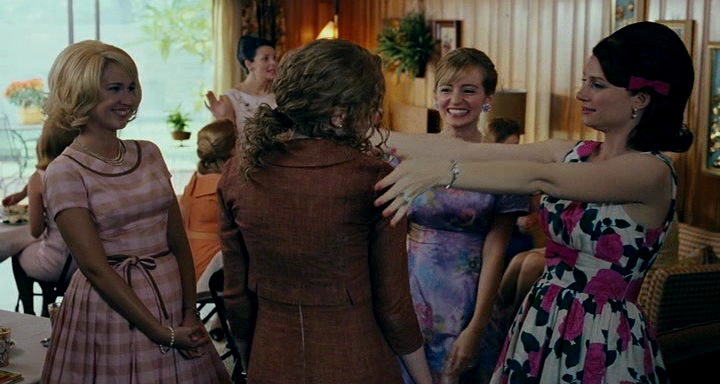 Yay! It´s the same dress... I was looking for information about costumes in this movie, if it had something in common with Mad Men, but I found nothing. While Mad Men wardrobe is provided by Janie Bryant, in "The Help", costumes are by Sharen Davis...
In any event, a fun curiosity.
There are many other curiosities about this latest film, but I´ll leave that for another post that will be used to copy some dress from it for my wardrobe.
Si, es el mismo vestido... yo estuve buscando información acerca del vestuario de esta película, por si tenía algo en común con la serie Mad Men, pero no encontré nada. Mientras en Mad Men el vestuario corre a cargo de Janie Bryant, en Criada y Señoras el vestuario lo lleva Sharen Davis...
Casualidad? Reciclaje??
En todo caso, una divertida curiosidad.
Hay otras muchas curiosidades acerca de esta última película, pero yo voy a dejar esto para otro post que servirá para copiar algún vestido de ella para mi guardaropa.
Meanwhile, tell you that I´ve been a bit lost on the network during the past week, I was busy enough sewing a few kilometers of curtains, in reality... puahg! Curtains, the most boring thing in the world... but absolutely necessary... I hate sewing curtains!
Mientras tanto, contarles que yo he estado un poco perdida de la red durante esta última semana, en realidad yo estuve bastante ocupada cosiendo algunos kilómetros de cortinas... puahg! Cortinas, la cosa más aburrida del mundo... pero totalmente necesario.. odio coser cortinas!
Among other things, I´ve almost finished the shrug that I started here... but this will have to wait in a drawer because there´s another project on my needles... a secret project...
Entre otras cosas, yo casi he terminado la cubrehombros
que empecé aquí
... pero esto tendrá que esperar en un cajón porque hay otro proyecto en mis agujas... un proyecto secreto...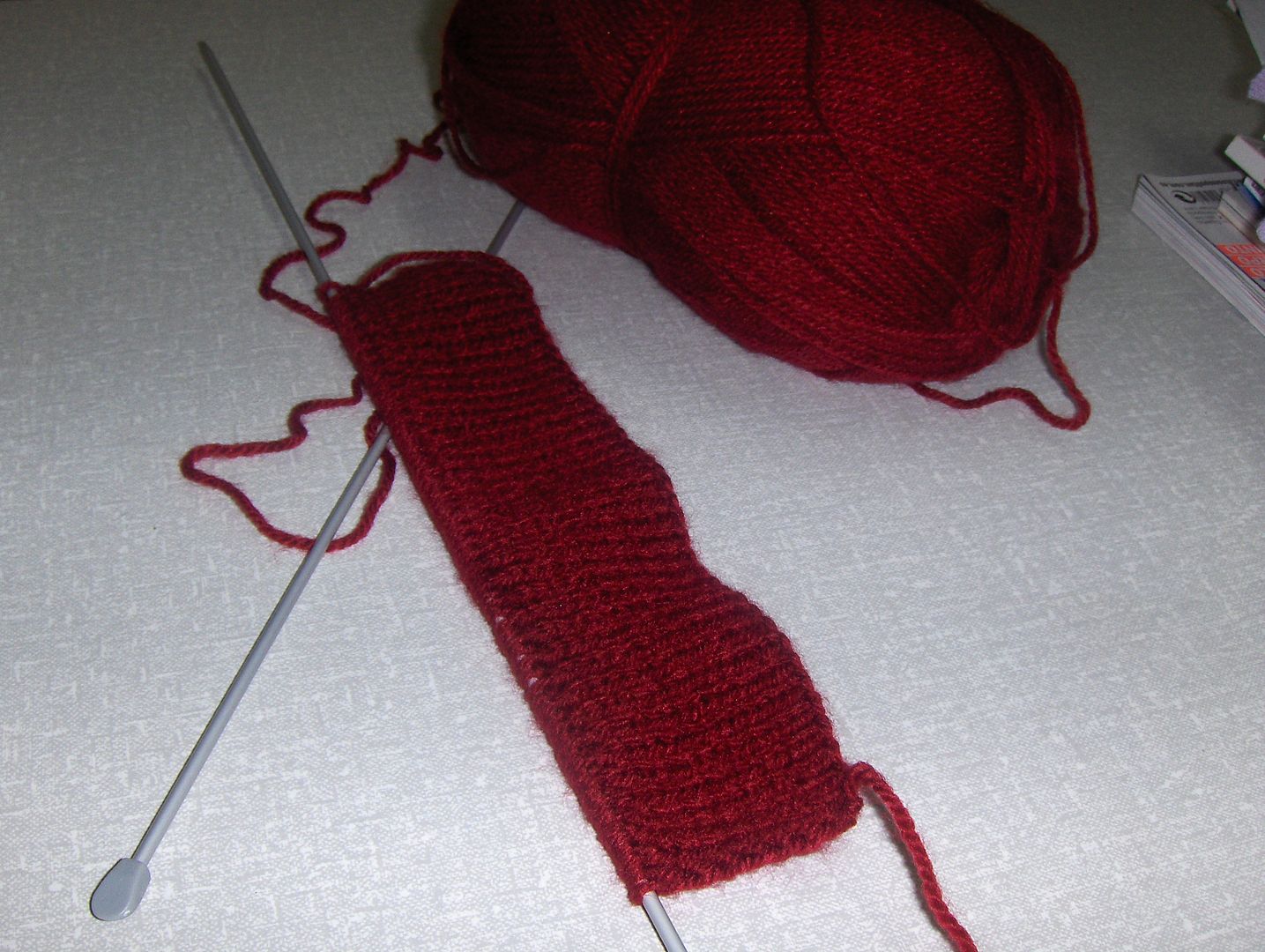 I can´t say anything about it because it´ll be a Christmas gift for someone very dear.. I suspect that she goes through my blog from time to time and I do not want to spoil the surprise..
And once finished the curtains, it´s time to start a new dress that has been purring in my head for two weeks ... this dress is the perfect accompaniment to the last bag that I made in the previous post, but this is another post, too.
Are you preparing Christmas presents , too??
Or maybe you prefer to buy them??
Yo no puedo contar nada sobre esto porque va a ser un regalo de Navidad para una persona muy querida... yo sospecho que ella pasa por mi blog de vez en cuando y yo no quiero estropear la sorpresa...
Y una vez terminadas las cortinas, es momento de comenzar con un nuevo vestido que lleva ronroneando en mi cabeza desde hace dos semanas... este vestido será el acompañamiento perfecto para el último bolso que yo hice en el post anterior, pero esto también será otro post.
Está usted preparando regalos de Navidad tambien?
O quizá usted prefiere comprarlos?