I haven´t sewn anything for this week, other things have filled my time... finally managed to finish the scarf I had knitted in the last Christmas for a friend, although I gave the scarf to her for the Epiphany, there was missing embroidered of Gryffindor school and this is what I have done.
No he cosido nada durante esta semana, otras cosas han llenado mi tiempo... finalmente conseguí terminar la bufanda que yo había tejido en
las pasada navidades para una amiga
, aunque yo entregué la bufanda para el día de Reyes, quedaba pendiente el escudo bordado con la escuela de Gryffindor y esto es lo que yo he terminado .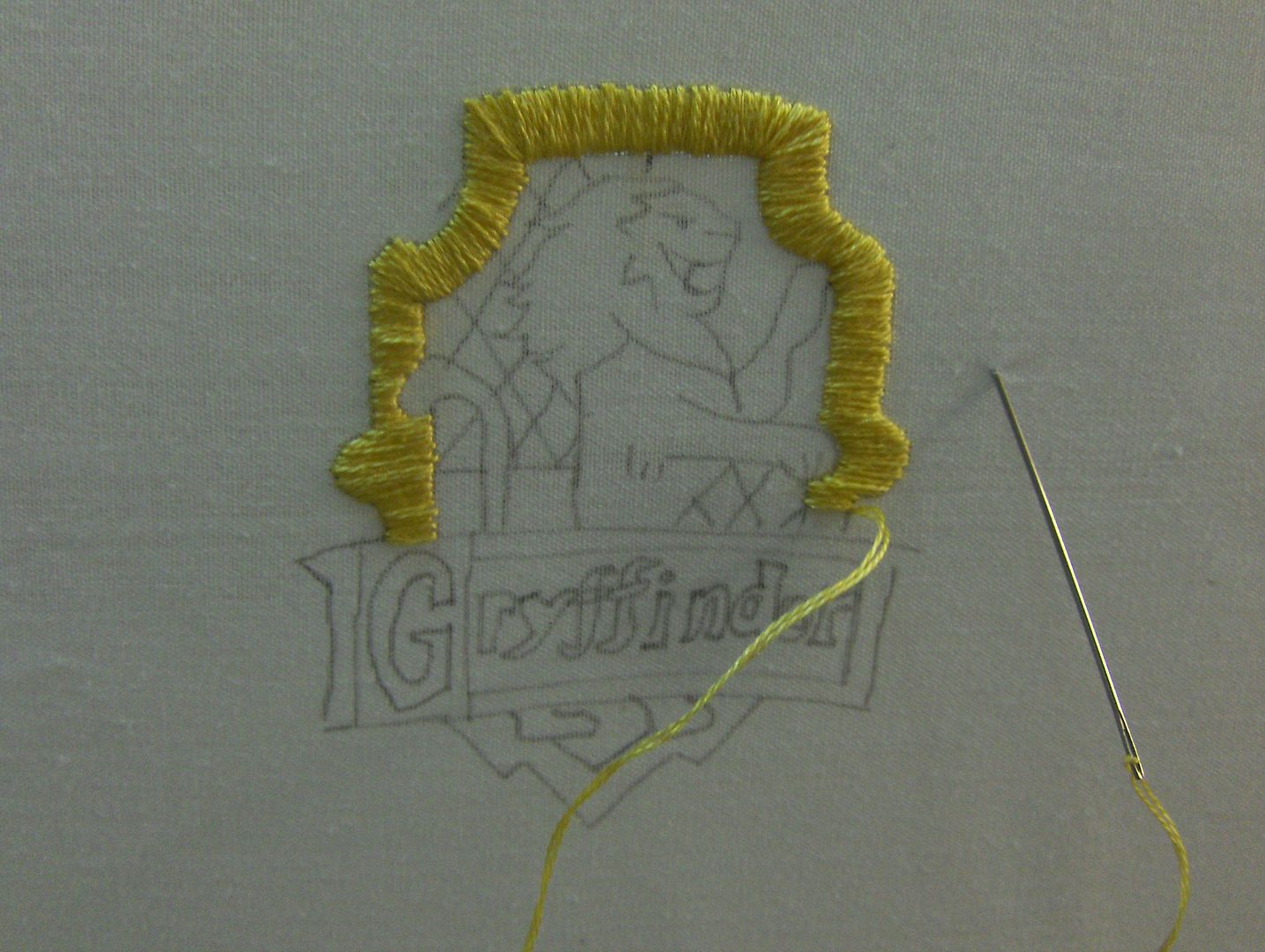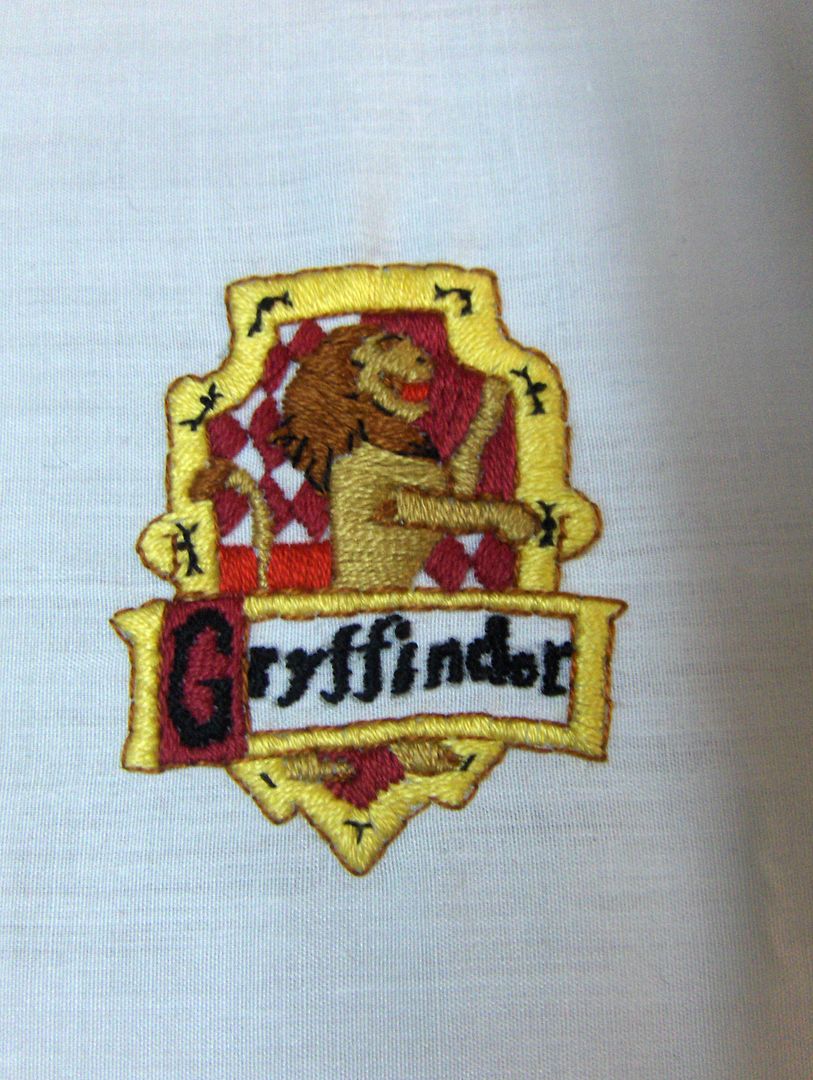 I searched on Internet a image of Gryffindor school shield and embroided it on a piece of fabric, after I cut a few millimeters from the edge of the embroidery and putting seam allowances toward the inside, I sewed it with hand invisible stitch on the scarf.
So I got this...
Yo busqué en internet un dibujo del escudo de la escuela Gryffindor y lo bordé en un trozo de tela, después lo recorté a pocos milímetros del contorno del bordado y metiendo los márgenes de costura hacia dentro, lo cosí a la bufanda con puntada escondida a mano.
Así que yo conseguí esto...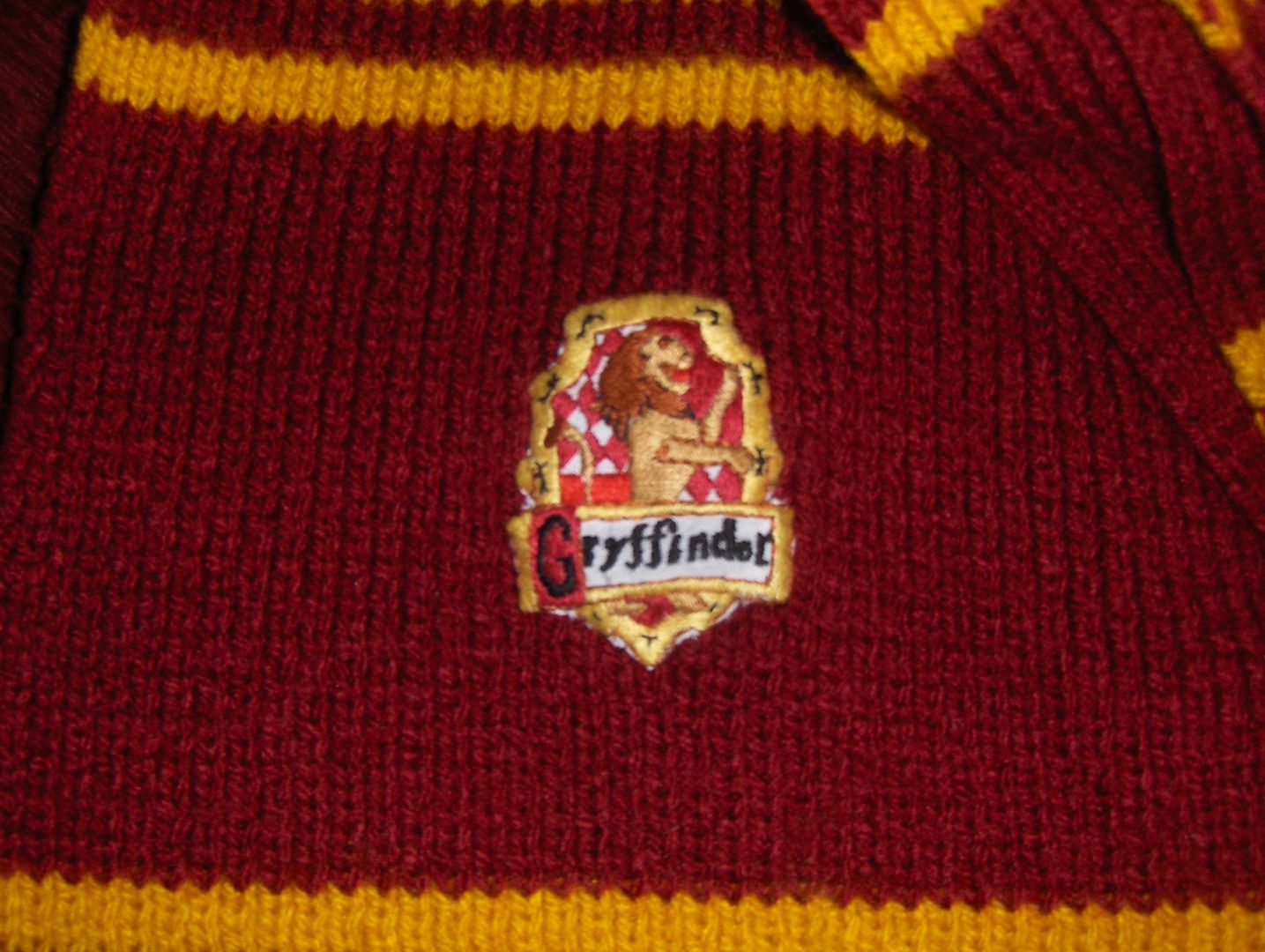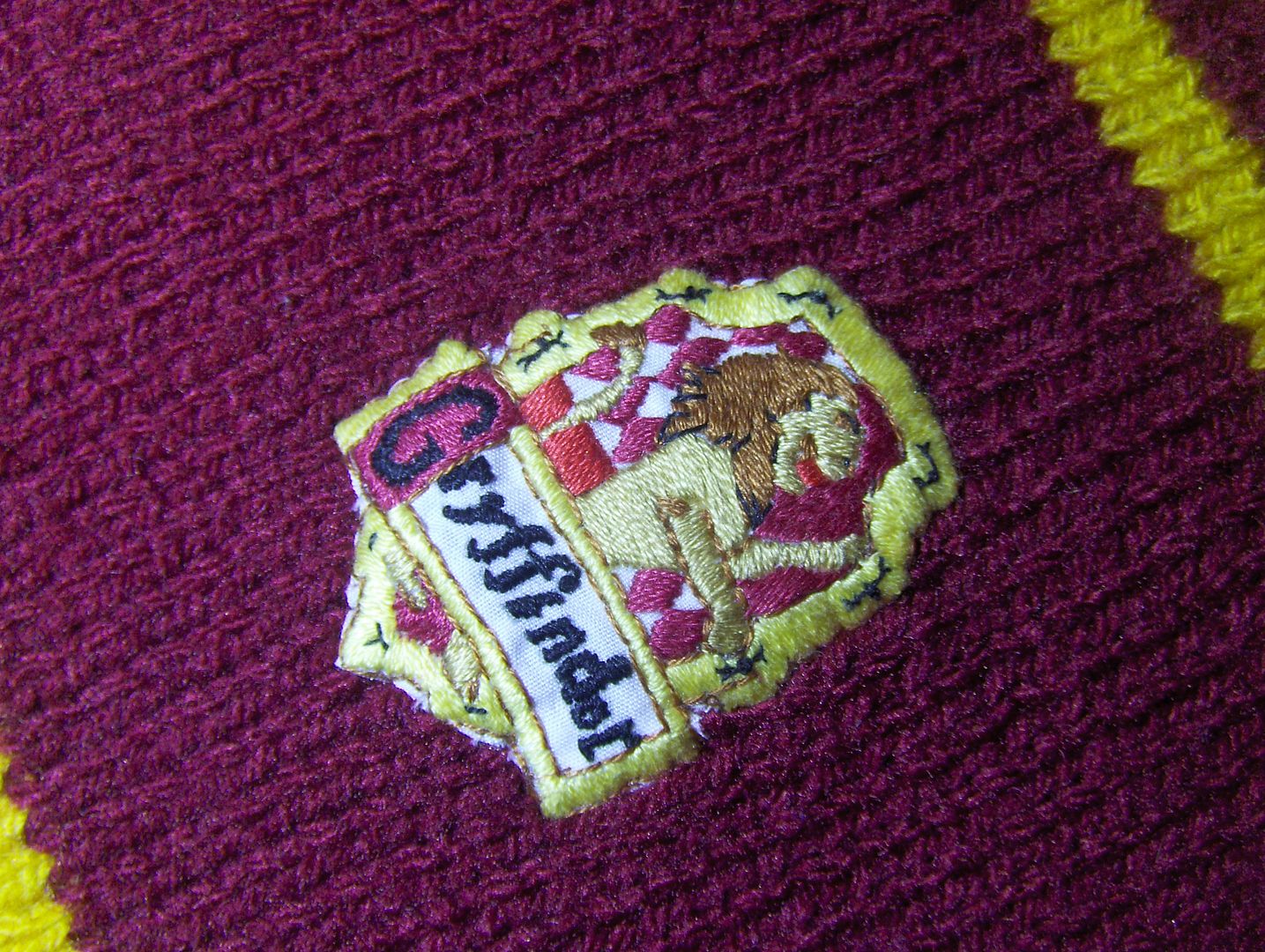 Now it´s an authentic Harry Potter scarf and her owner is totally happy with it because she´s a big fan of the whole saga of this character.
And to sweeten the seek I looked for some time to bake these delicious pastries of pastry , it´s an easy and very basic recipe that can be prepared or cheating (as I did) and buy it at the supermarket already prepared and ready for an unforeseen, so I stretched the dough into two sheets, I cut a sheet in circles with a round cutter and put them on a baking sheetlined with wax paper.
Ahora si es una auténtica bufanda de Harry Potter y su dueña está totalmente encantada con ella porque es una gran fan de toda la saga de este personaje.
Y para endulzar la semana yo busqué algo de tiempo para hornear estas deliciosas pastas de masa quebrada, es una receta fácil y muy básica que se puede preparar o hacer trampa (como yo hice) y comprar en el super ya preparada y lista para un imprevisto, así que yo estiré la masa en dos láminas, una lámina la corté en círculos con un cortapastas redondo y la coloqué en una bandeja de horno forrado con papel encerado.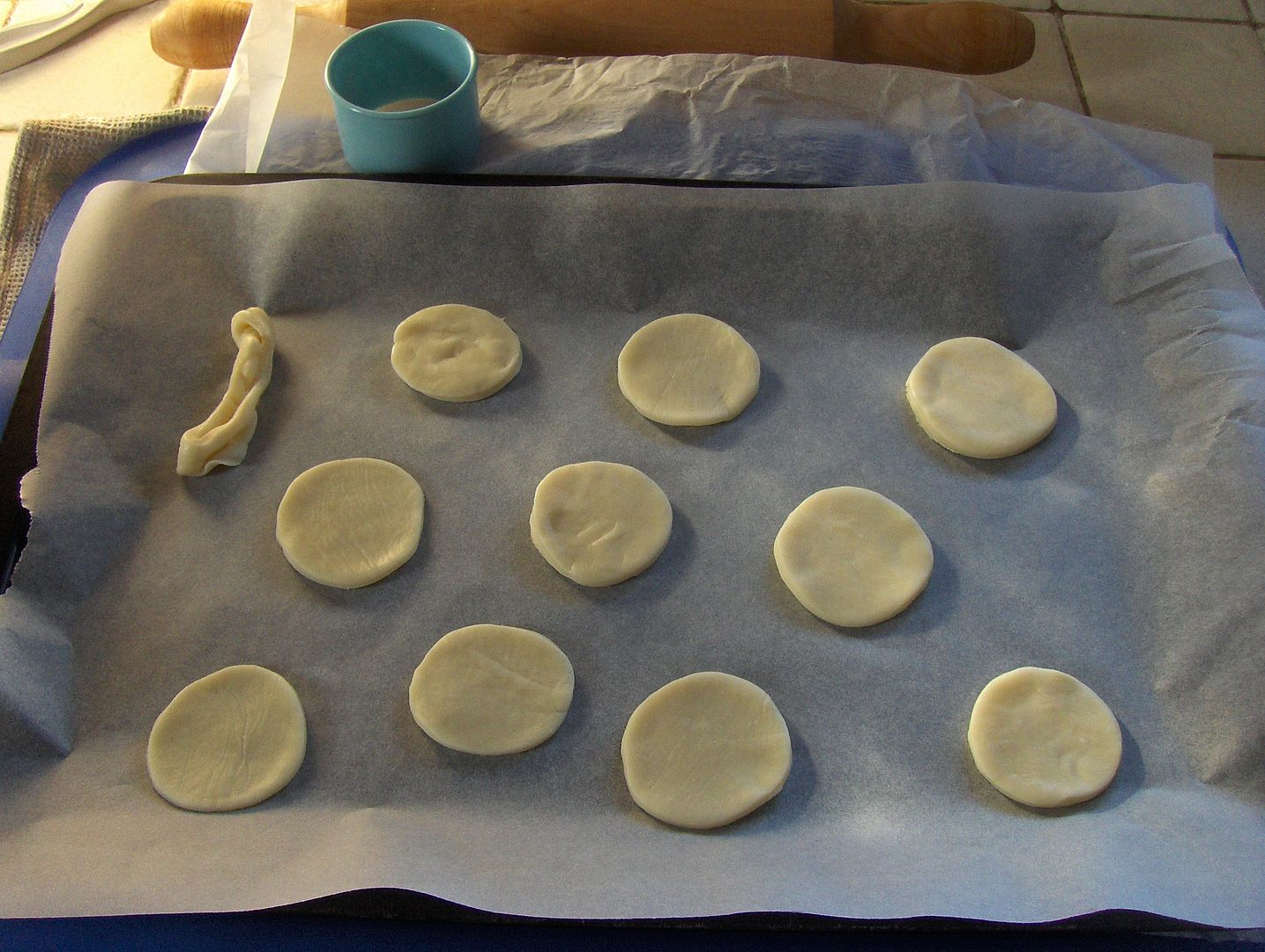 With the other sheet of pasta, I made a cutting lattice strips about an centimeter and crossing them, then I put a spoonful of strawberry jam on the center and coverd with circles of the lattice, as there was enough for two batches, I filled it with dulce de leche the other batch of pastries.
Con la otra lámina de pasta hice un enrejado cortando tiras de un centímetro aproximadamente y entrecruzándolas , después yo coloqué una cucharada de mermelada de fesas en el centro y cubrí con los círculos del enrejado, como hubo suficiente para dos hornadas, la otra tanda de pastitas la rellené con dulce de leche.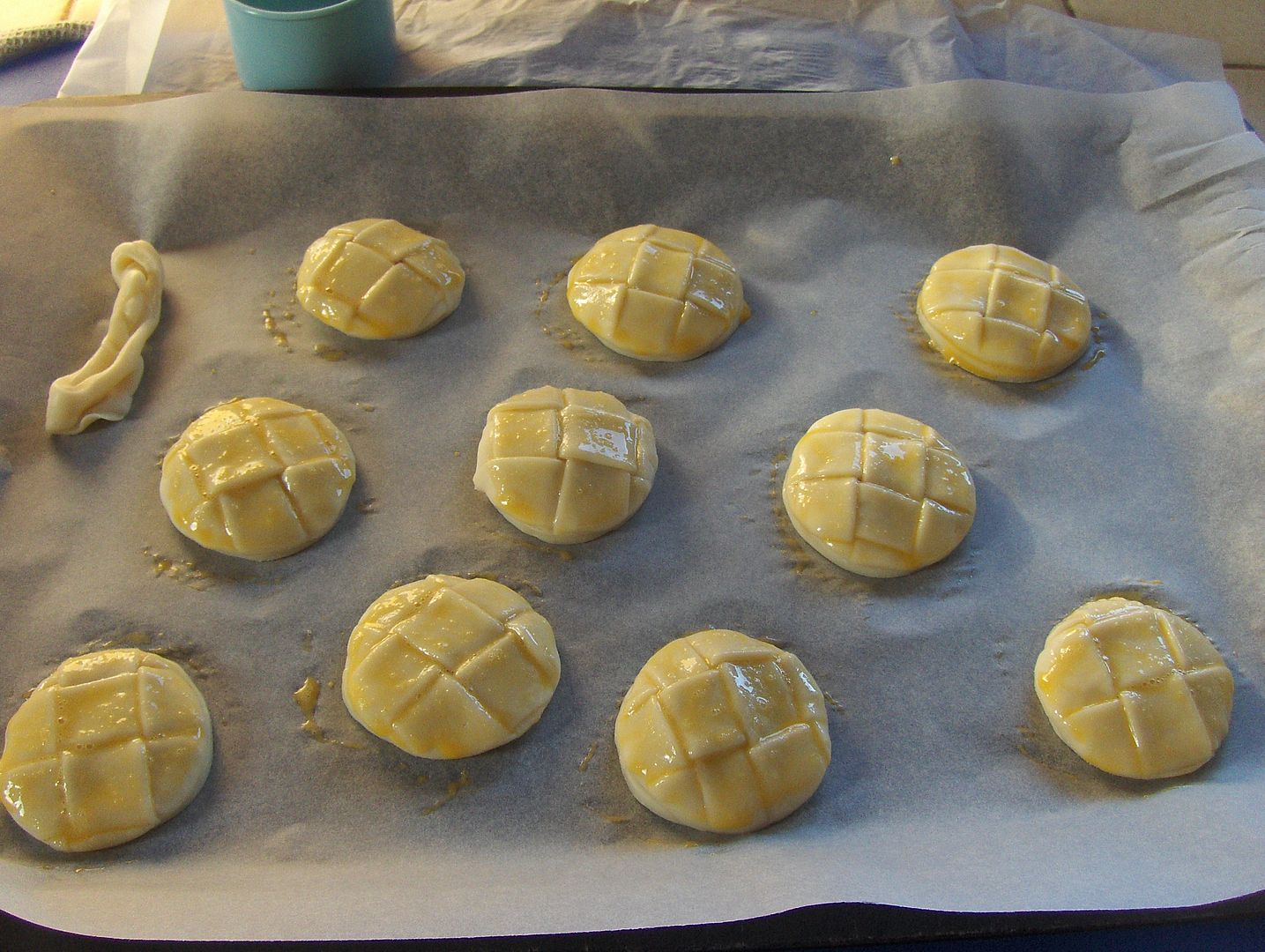 Then I painted them with egg and baked at 160ºC until they began to brown, they are yummy.
Después las pinté con huevo batido y al horno a 160º C hasta que empezaron a dorarse, están de rechupete y enseguida volaron.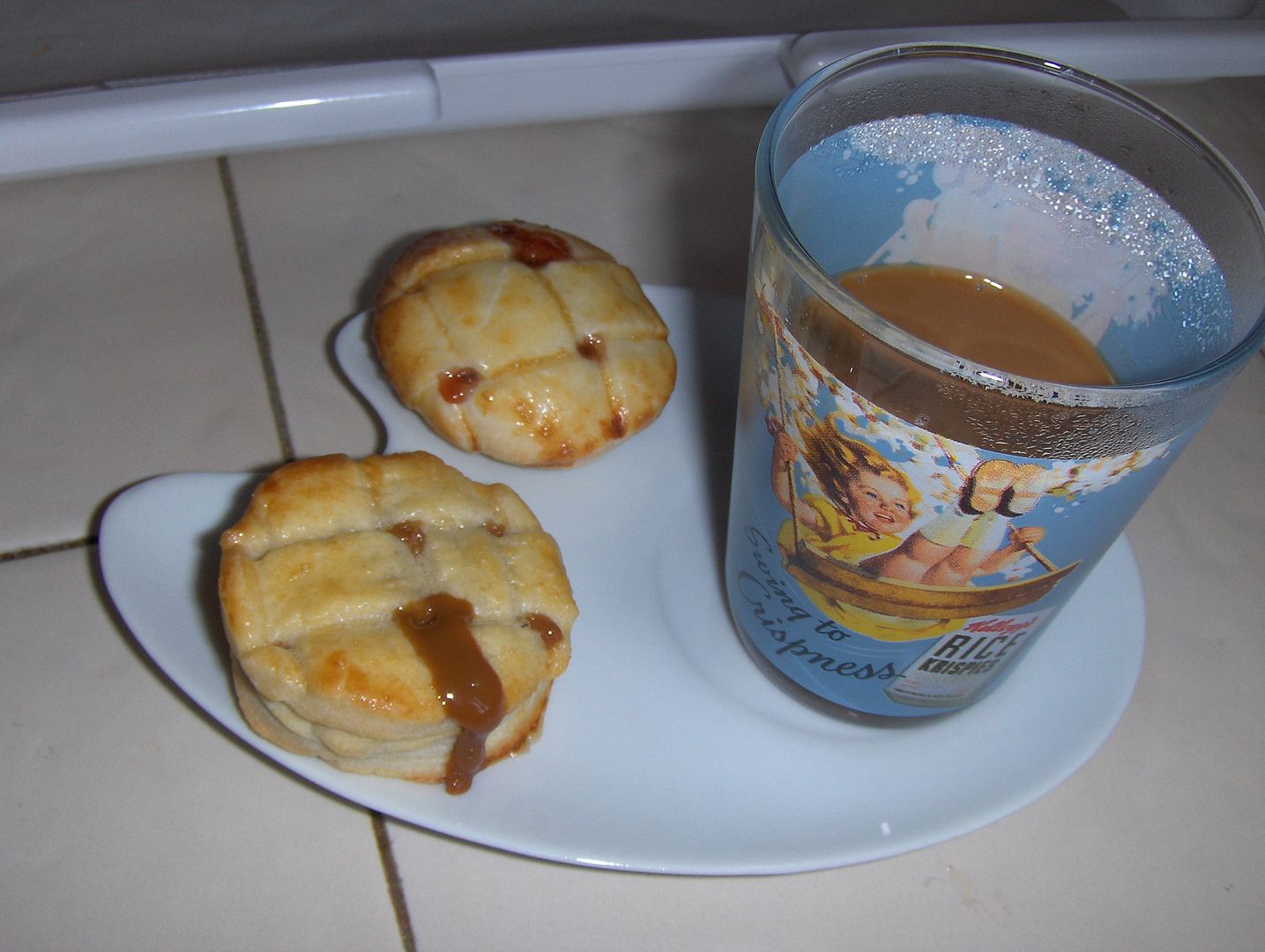 I love the small pleasures and joys of life...
Adoro los pequeños placeres y alegrías de la vida.....