This is what came out of my cave sewing lately, but we go for the beginning...
Esto es lo que ha salido de mi cueva de costura últimamente, pero comencemos por el principio...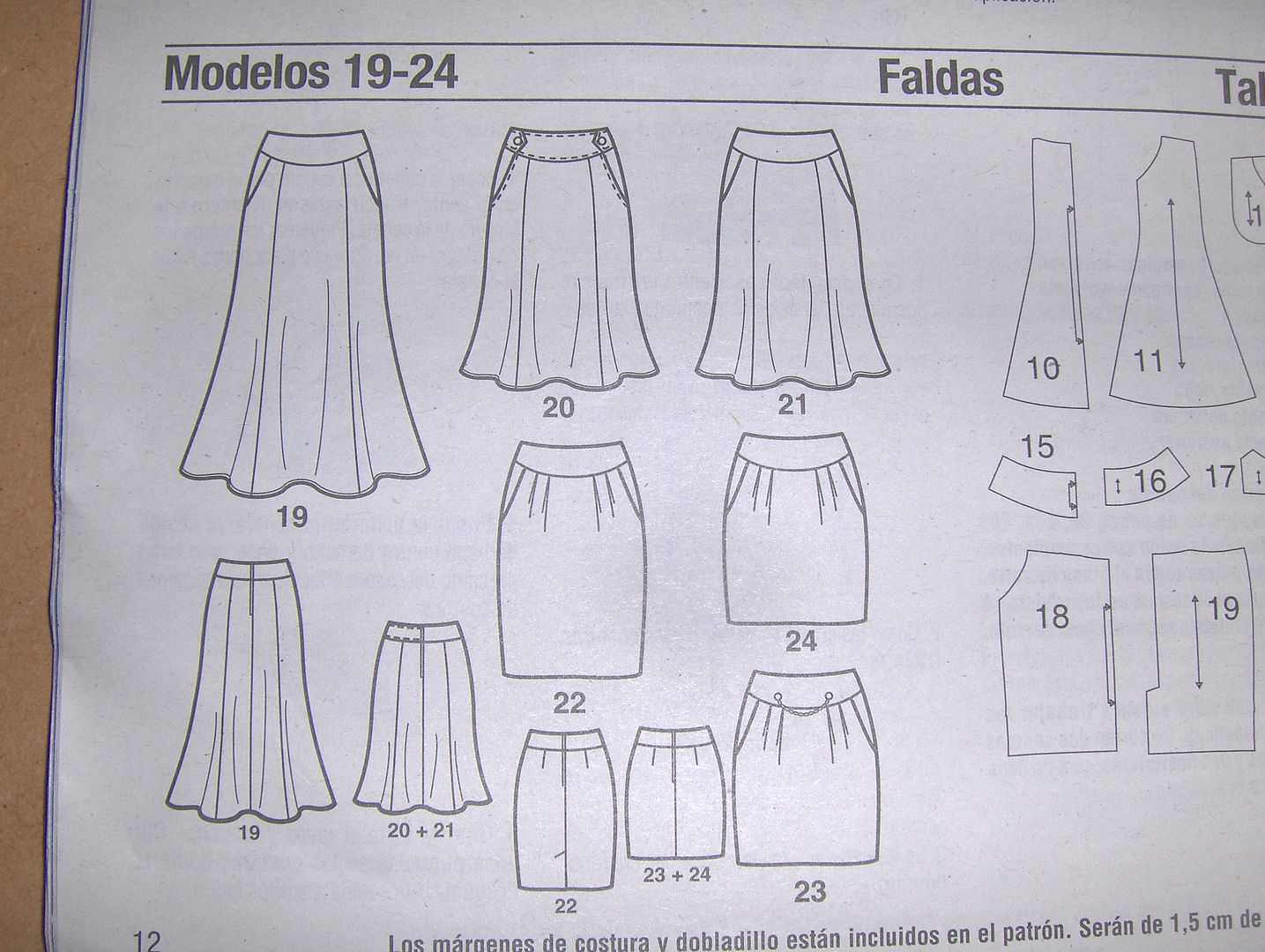 I wanted to make a skirt with this beautiful wool fabric, I love mixing colors in this fabric, purple and green, a perfect combination that badly needed a skirt pattern for use before the weather is too hot, so I found the perfect choice in a magazine that I bought a few days ago, I liked the model 24 and it was the ideal model to adjust the small piece of fabric that I had...
Yo quería hacer una falda con esta hermosa tela de lana , me encantan los colores que se mezclan en esta tela, violeta y verde, una combinación perfecta que necesitaba urgentemente un modelo de falda para usar antes que el tiempo se vuelva demasiado caliente, así que yo encontré la opción perfecta en una revista que he comprado hace pocos días, me gustó el modelo 24 y además , era el modelo ideal para para ajustar el pequeño trozo de tela que yo tenía...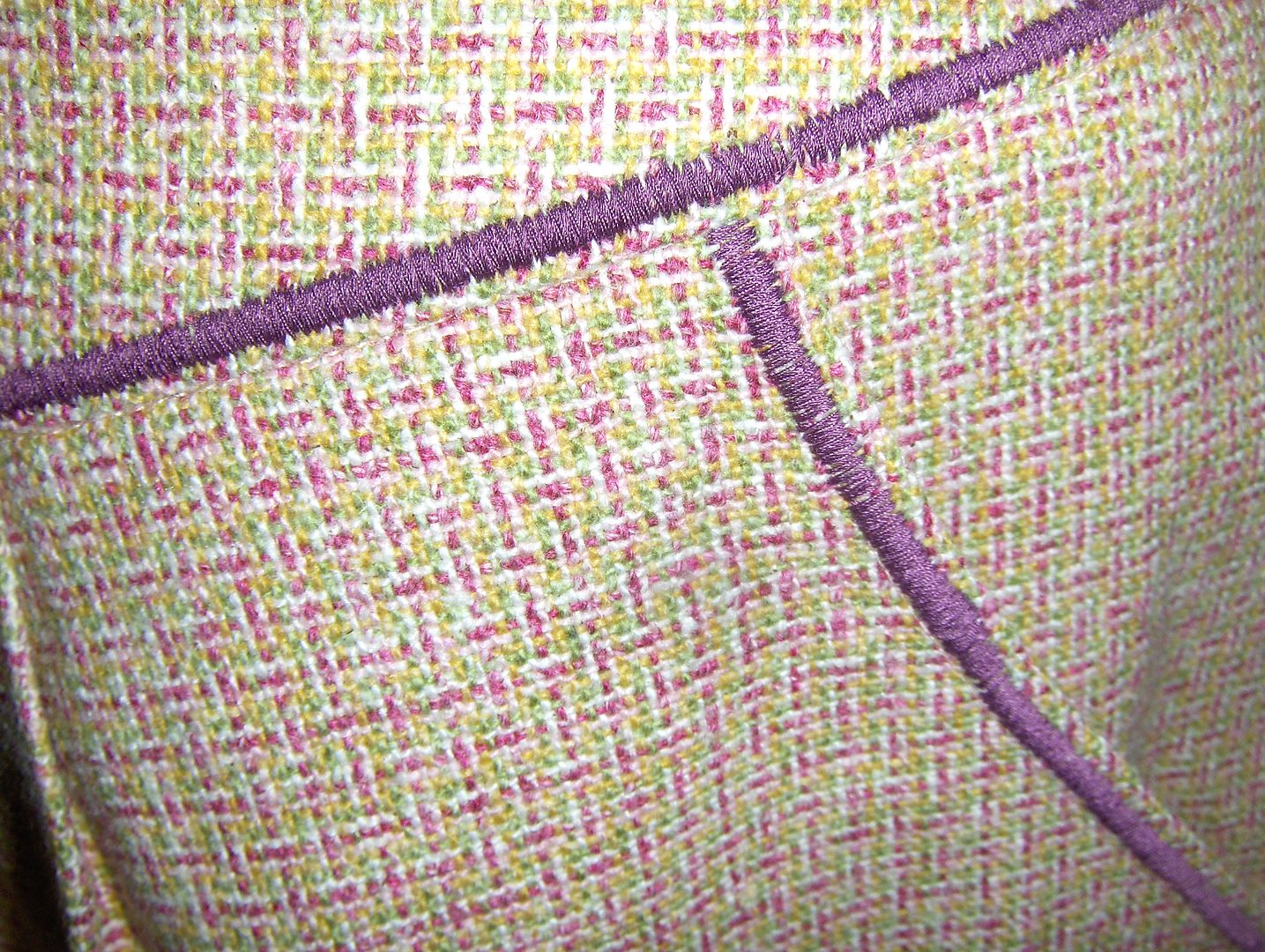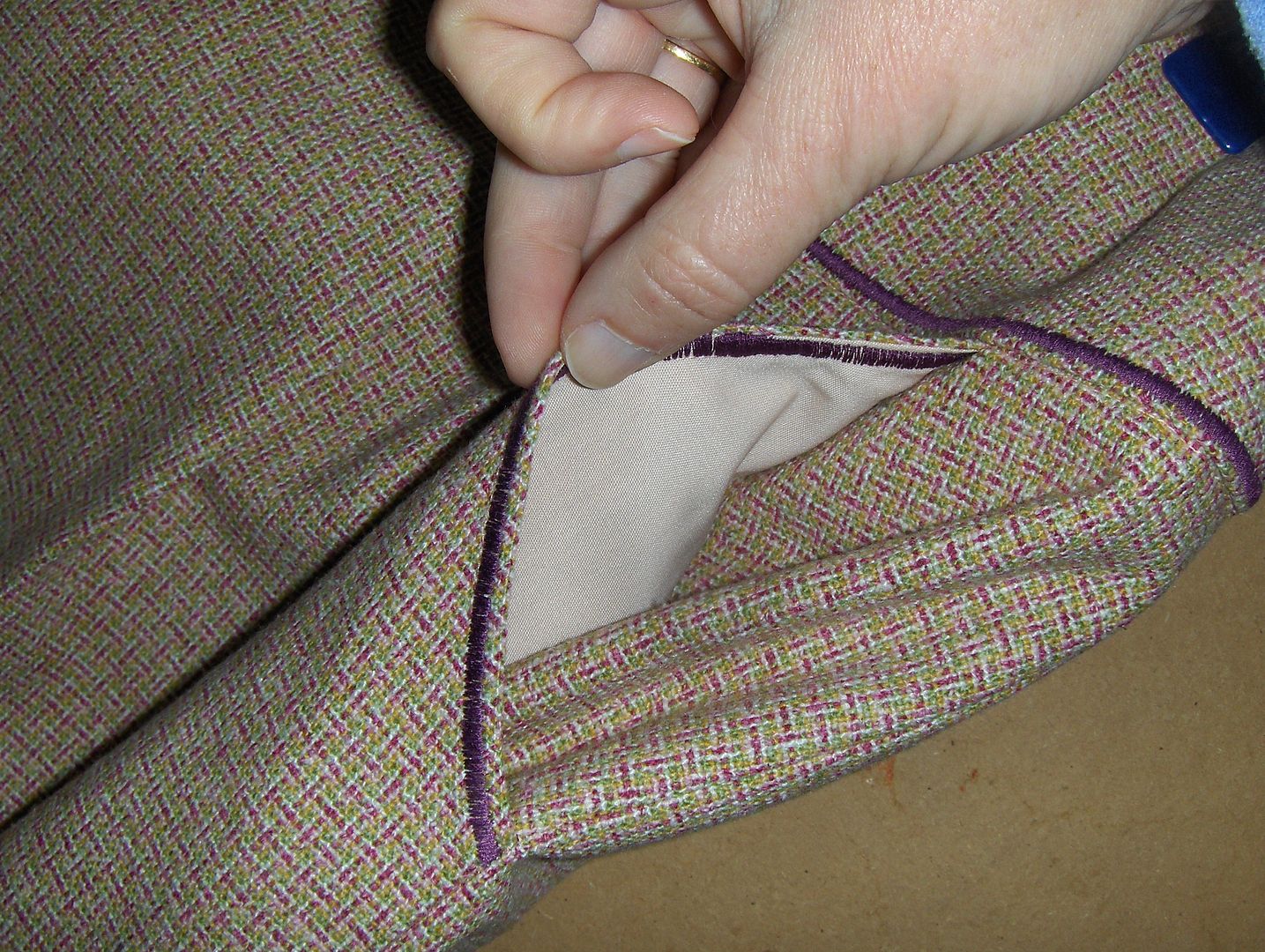 At first, I was looking for a piping of a contrasting color with the colors of the fabric, but it was impossible to find, so I spent finally a very dense zig-zag in purple to mark the seamlines.
En un principio, yo estuve buscando un vivo de un color contrastante con los colores de la tela, pero me fué imposible encontrarlo, así que finalmente pasé un zig-zag muy tupido en el color violeta para marcar las lineas de costura.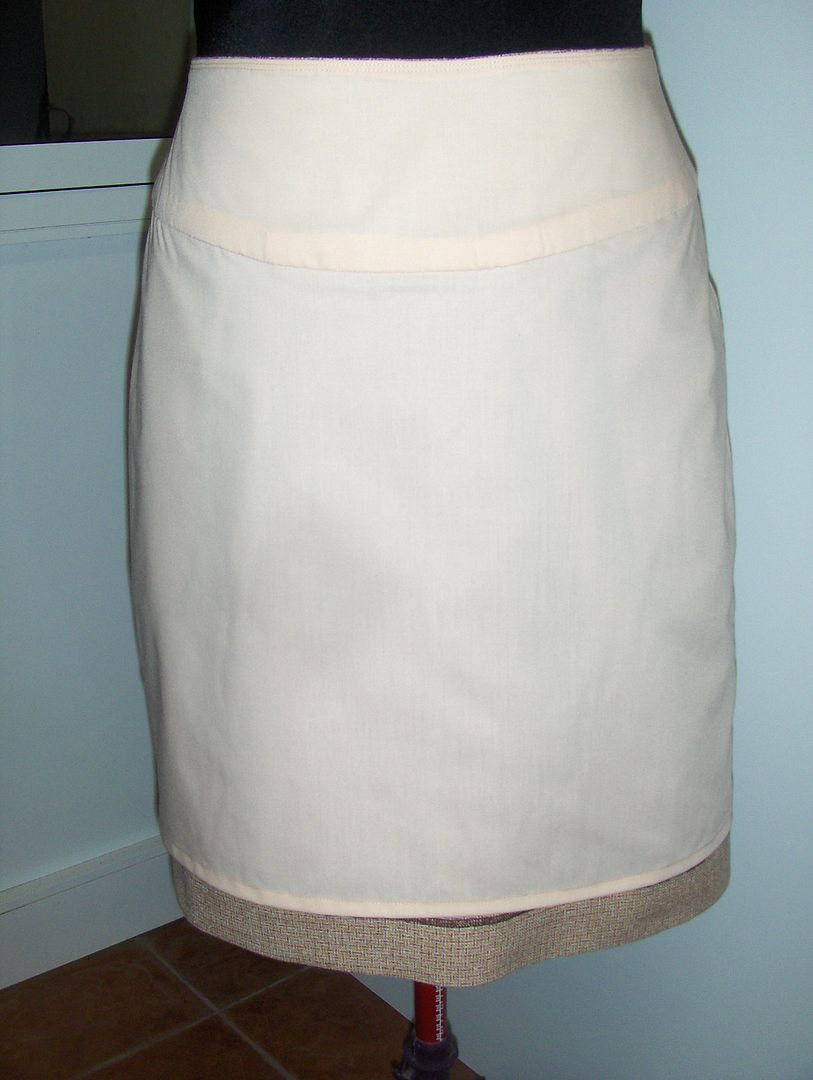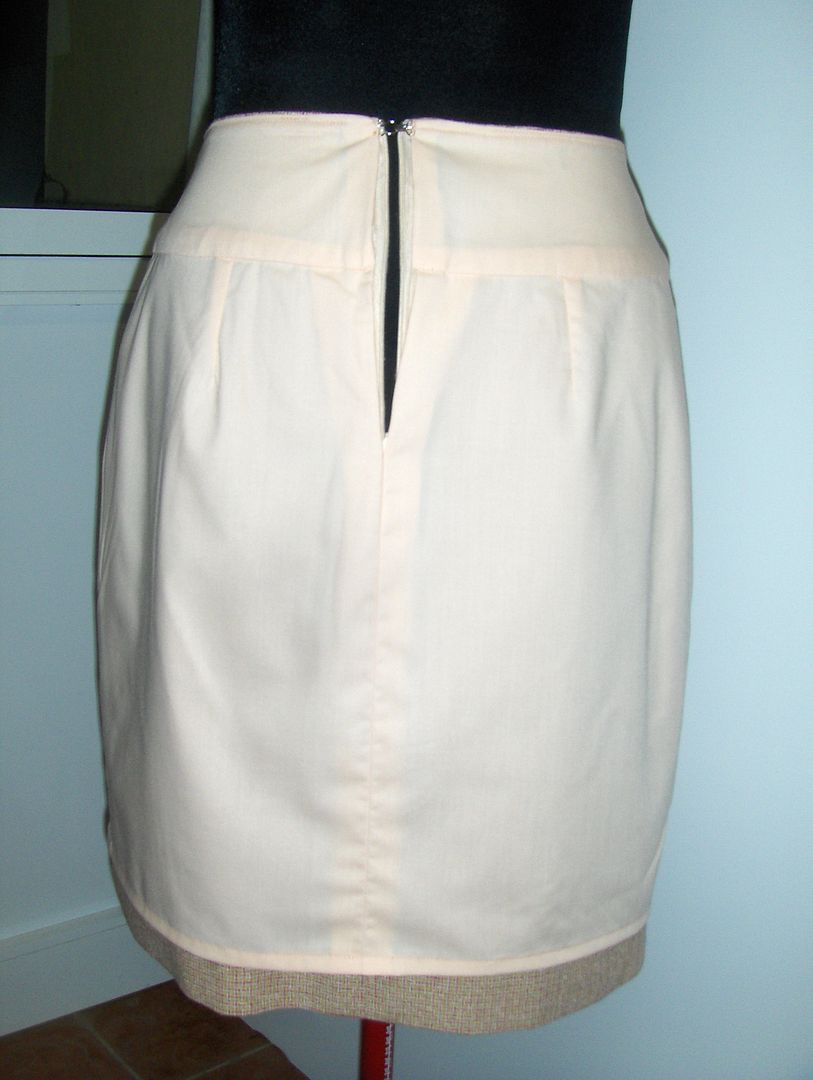 Although the wool fabric is quite thin, it caused terrible itching in contact with my skin, so I lined it with cotton fabric, instead of lining fabric, the skirt is completely comfortable now.
Aunque la tela de lana es bastante delgada, causaba terribles picores en contacto con mi piel, así que yo la forré con tela de algodón, en lugar de hacerlo con tela de forro, ahora la falda es totalmente confortable.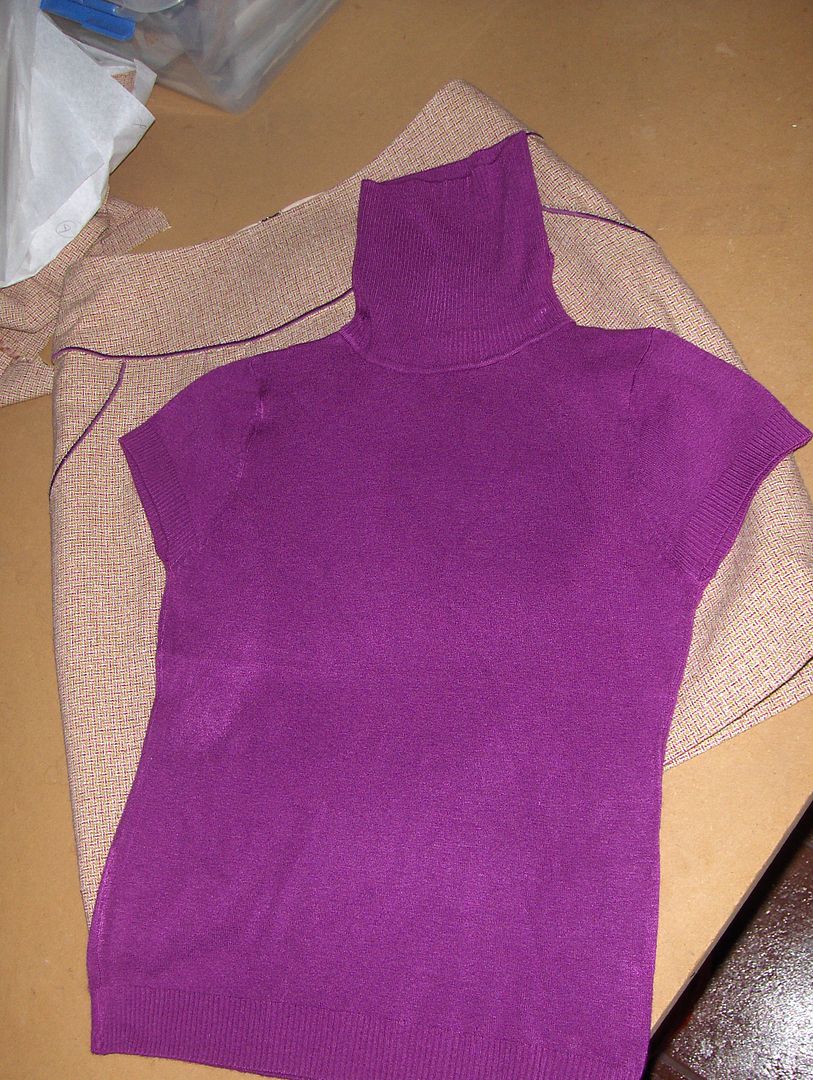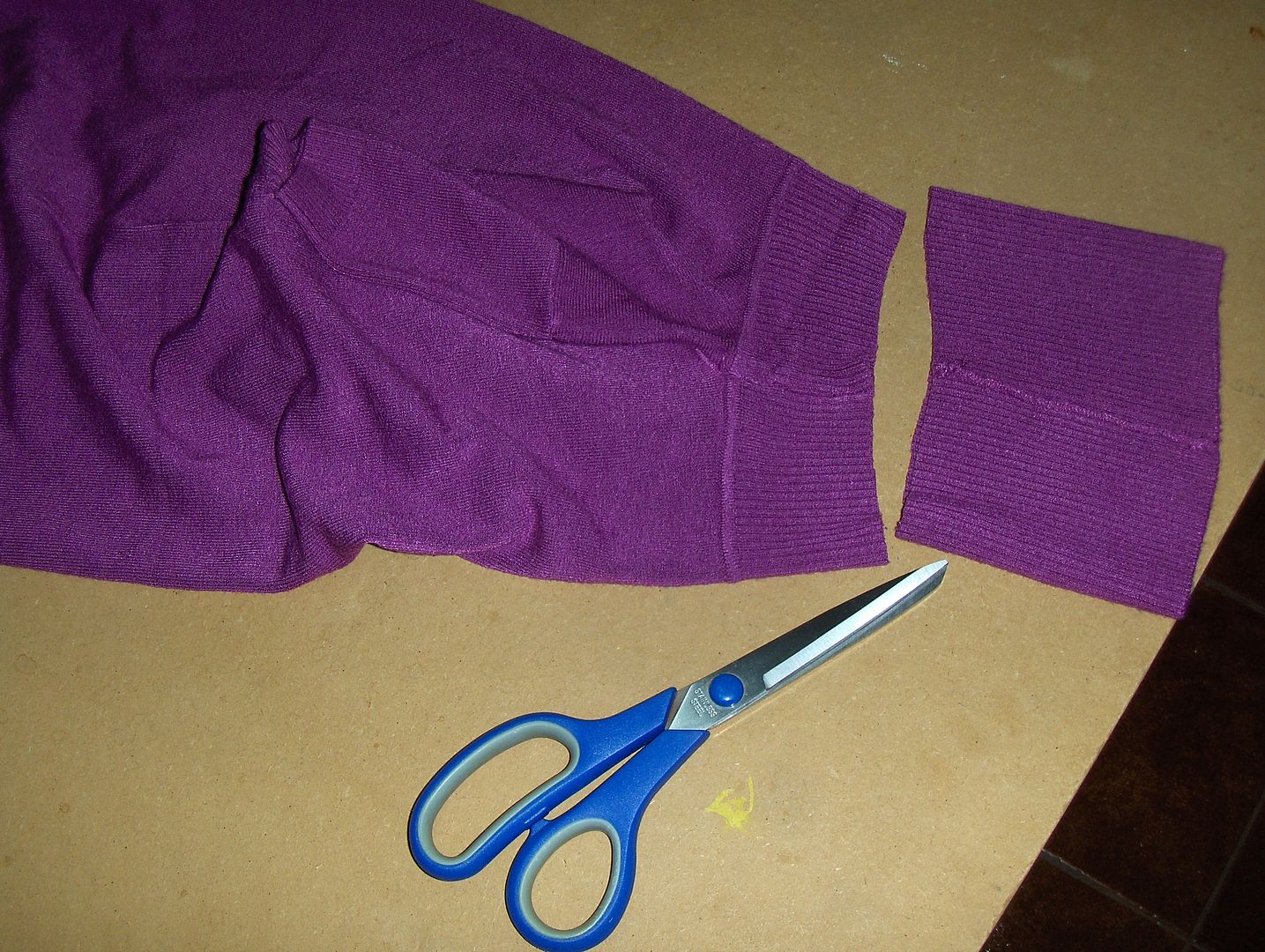 I was looking for a sweater or top to match the skirt, I found a short-sleeved sweater, the problem was the turtle collar, it was uncomfortable for me...
The problem lasted very little, I cut it leaving a piece six centimeters about... then overlock it and stitched edge on the wrong side with scapular stitch to maintain the elasticity of the collar.
Buscando un sueter o top que fuera el compañero ideal para la falda, me encontré un suéter de manga corta, el problema era el cuello cisne, tan incómodo para mi... el problema duró bien poco, yo corté el cuello dejando un trozo de seis centímetros... después pasé por la remalladora el borde y cosí por el revés con
punto escapulario
para conservar la elasticidad del cuello.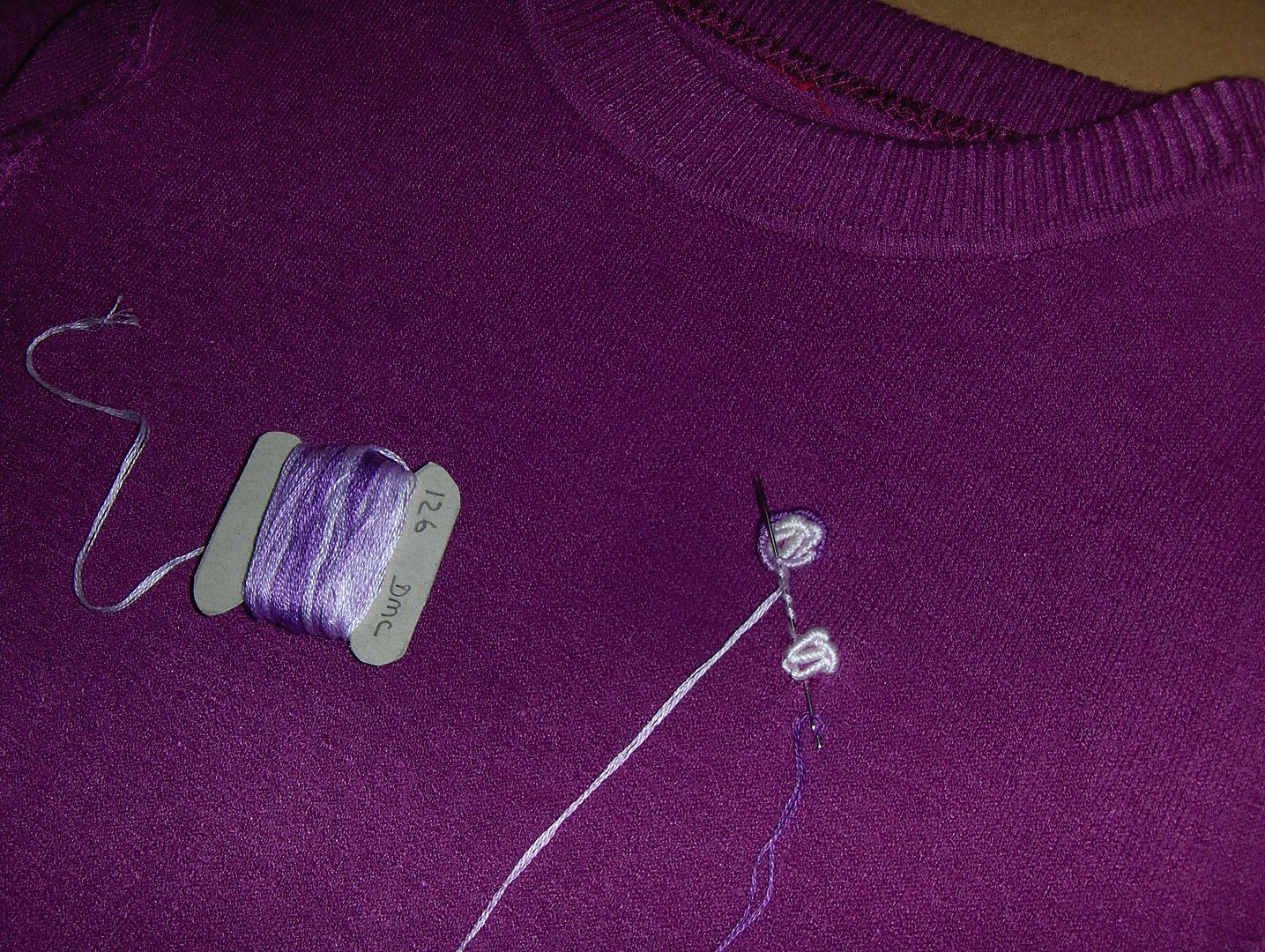 When I finished, I was sure I wanted to give a touch of difference to the sweater, so I decided to embroider a small bouquet of flowers with the colors of the skirt, small roses with purple tinged thread using track stitch...
Cuando terminé, yo tenía claro que quería dar un toque de diferencia al sueter, así que decidí bordar un pequeño bouquet de flores con los colores de la falda, pequeñas rosas con hilo matizado en violeta utilizando el
punto de carril...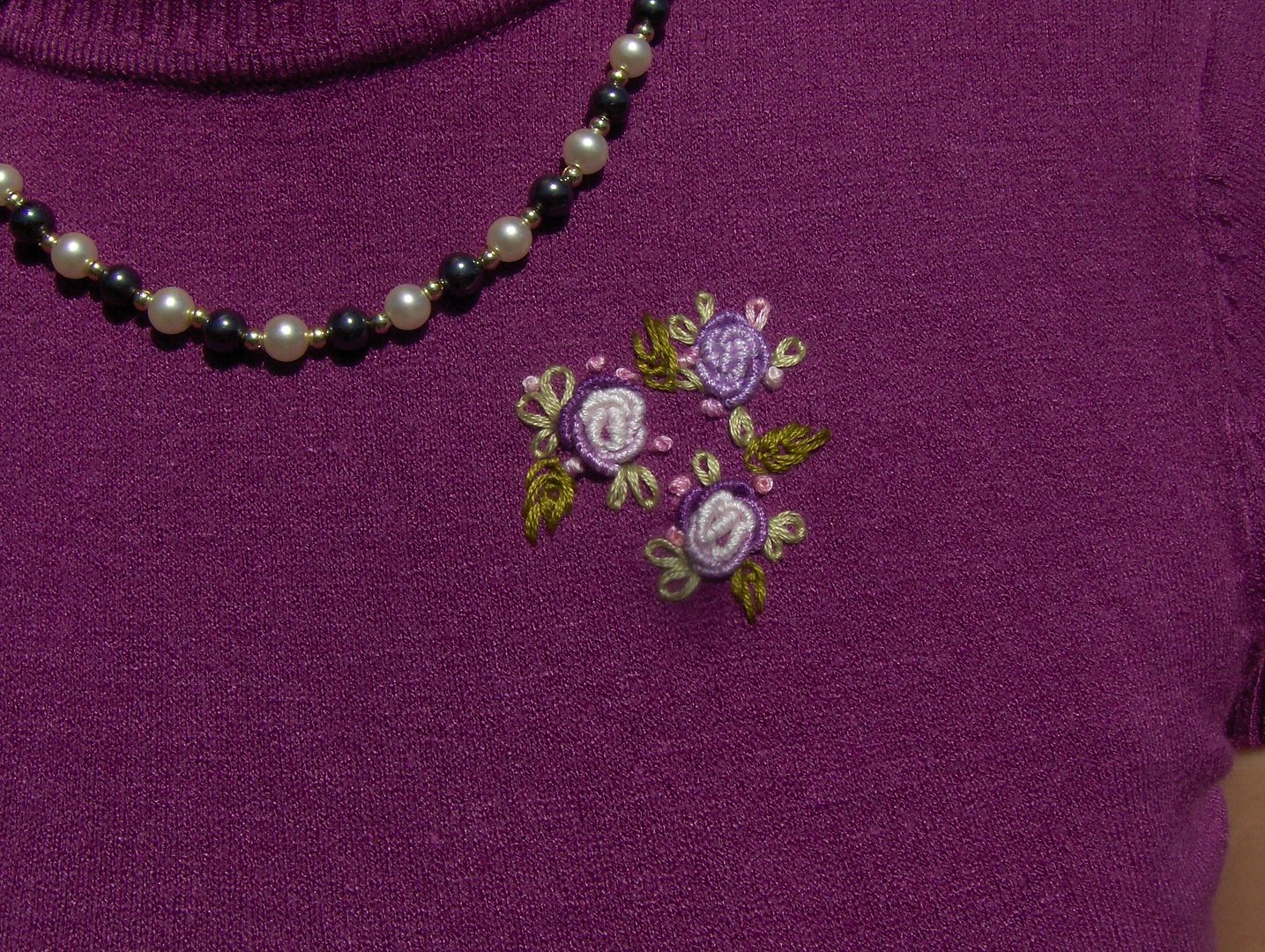 Leaves with two-tone green thread leaf stitch and small blossoms in pink thread to stitch knot, so there is a new outfit ready to welcome spring...
Are you ready for spring??
Hojas con dos tonos de hilos verde con
punto de hoja
y pequeños capullos en hilo rosa con punto de
nudo,
así que ya hay un nuevo outfit preparado para dar la bienvenida a la primavera...
Preparada para la primavera???