I´m back again with my head full of projects and eager to share everything that walks run over in my head, although my time is less and duties and tasks in my real life grows, however I need to take time out of anywhere to get everything that I want to do, this is my soul food... Let´s go.
Estoy de vuelta otra vez con la cabeza llena de proyectos y muchas ganas de compartir todo lo que anda atropellado en mi cabeza, aunque cada vez el tiempo es menos y los deberes y tareas de la vida real crecen, sin embargo, necesito sacar tiempo de donde sea para poder sacar todo lo que quiero hacer, esto es mi alimento para el alma... Vamos allá.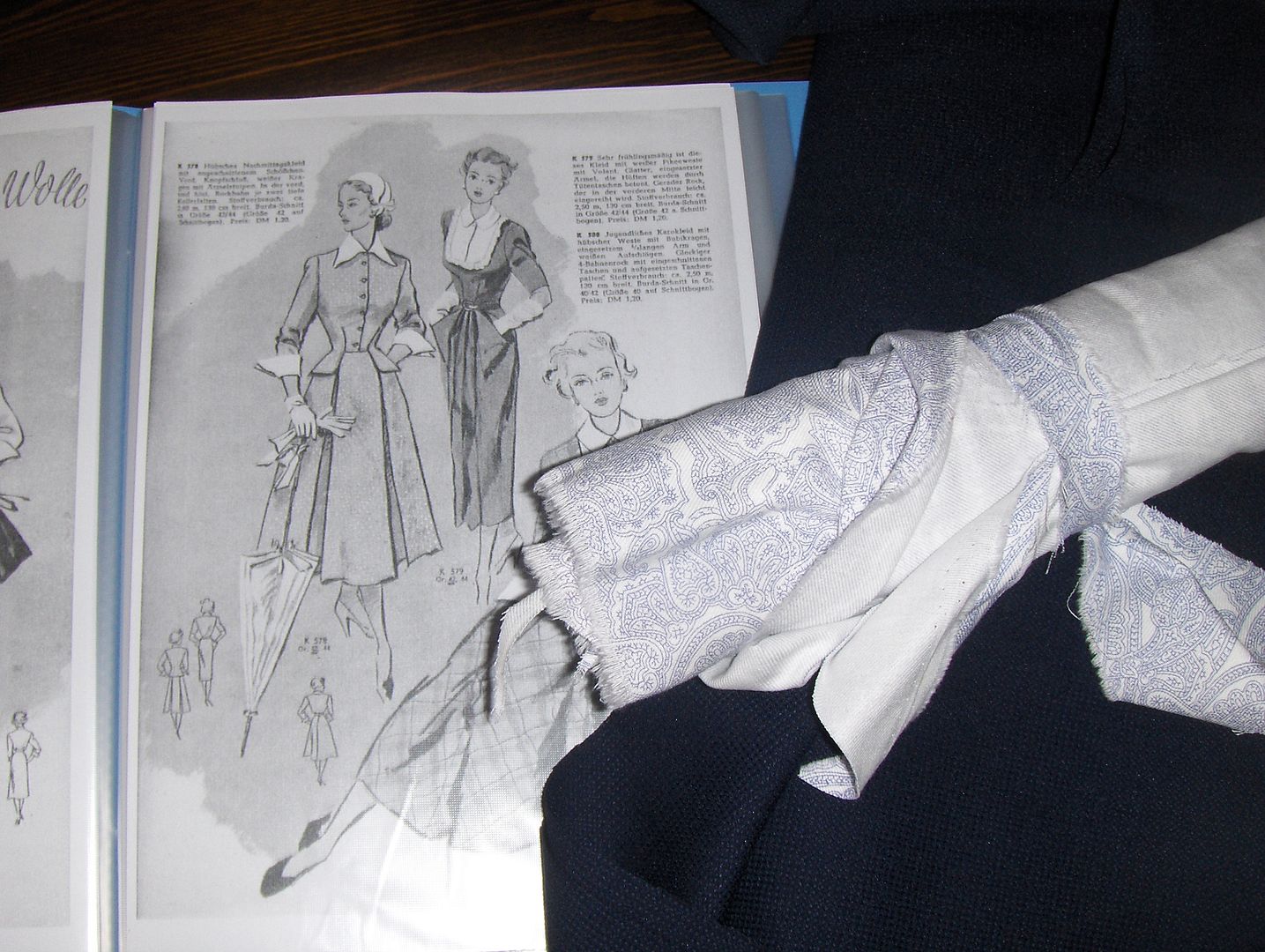 If you don´t know this page, then you know that it´s a must for lovers of conjugation "vintage-couture".
It´s a Russian site where you can find all the magazine Burda scanned from the beginning of its publication, in 1950, so my first project was to download and print them able to make some of wonderful dresses there.
So in the first Burda magazine for March 1950, I saw this model in the first picture... and I fell in love with this beautiful dress ... I´m going to use navy blue fabric for the body and for the yoke and collar I thought was very nice with the left over pieces of fabric of this dress that I sewed last year.
Si usted no
conoce esta página
, entonces debe saber que es un deber para las amantes de la conjugación "costura- vintage".
Es una página rusa donde se pueden encontrar escaneadas todas la revista Burda desde el comienzo de su publicación, en el año 1950, así que mi primer proyecto fue bajarlas para imprimirlas y poder hacer algunos de los maravillosos vestidos que hay allí.
Así que en la primera revista Burda correspondiente al mes de
marzo del año 1950
yo vi este modelo que aparece en la primera foto ... y yo caí rendida en este hermoso vestido... para el cuerpo yo voy a usar tela azul marino y para el canesú y el cuello yo pensé que quedaba muy bonito con los trozos de tela que sobraron
de este vestido que yo cosía
el año pasado.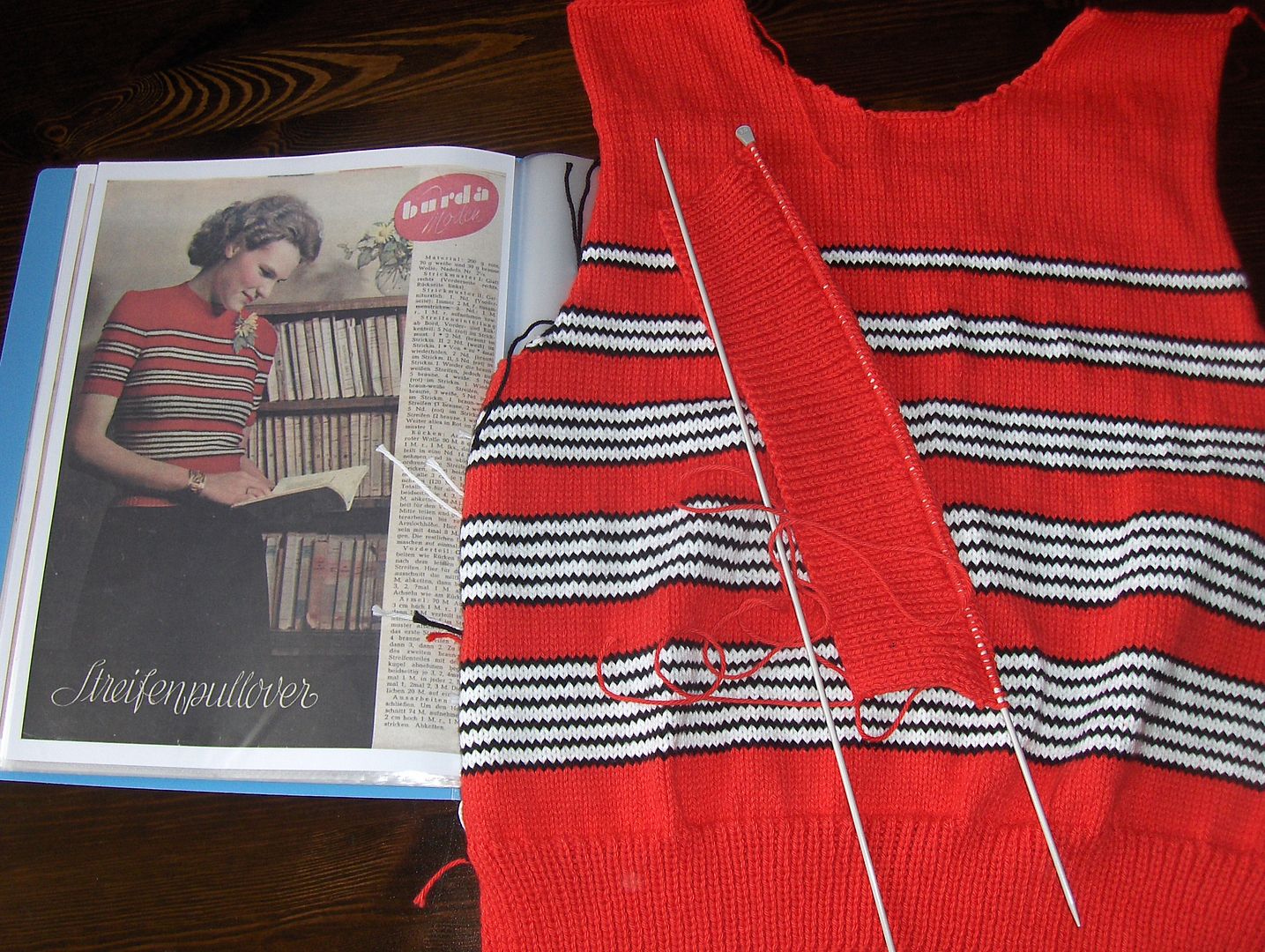 On my needles, also a project of a pullover which appears on the last page of this magazine in March.
Although the original pullover use red-brown-white, I chose to change the black instead of brown, I´m very excited about this pullover with decreasing stripes and the idea that the same model as someone knitted in 1950.
This is only the beginning of many projects taken from these magazine that can ve retrieved through the generosity of people who have shared in this Russian site, so if you´re going to use some of photos on this page, please have the kindly give credit to it.
And... although sewing has been some stop in this home, my oven has not been resting, here are some of the sweets that have come out of my kitchen lately...
En mi agujas también un proyecto del pullover que aparece en la última página de esta revista de marzo.
aunque el original usa los colores rojo-marrón-blanco, yo opté por cambiar el negro en lugar del marrón, estoy muy ilusionada con este pullover con rallas decrecientes y la idea que este mismo modelo lo tejió alguien en el año 1950.
Esto es solamente el principio de muchos proyectos sacados de estas revistas que se pueden recuperar gracias a la generosidad de personas que la han compartido en esta página rusa, así que si usted va a usar alguna de las fotos de esta página, por favor tener la gentileza de dar crédito.
Y... aunque la costura ha estado algo parada por este hogar, lo que no ha tenido descanso ha sido mi horno, estas son algunas de las dulzuras que han salido de mi cocina ultimamente...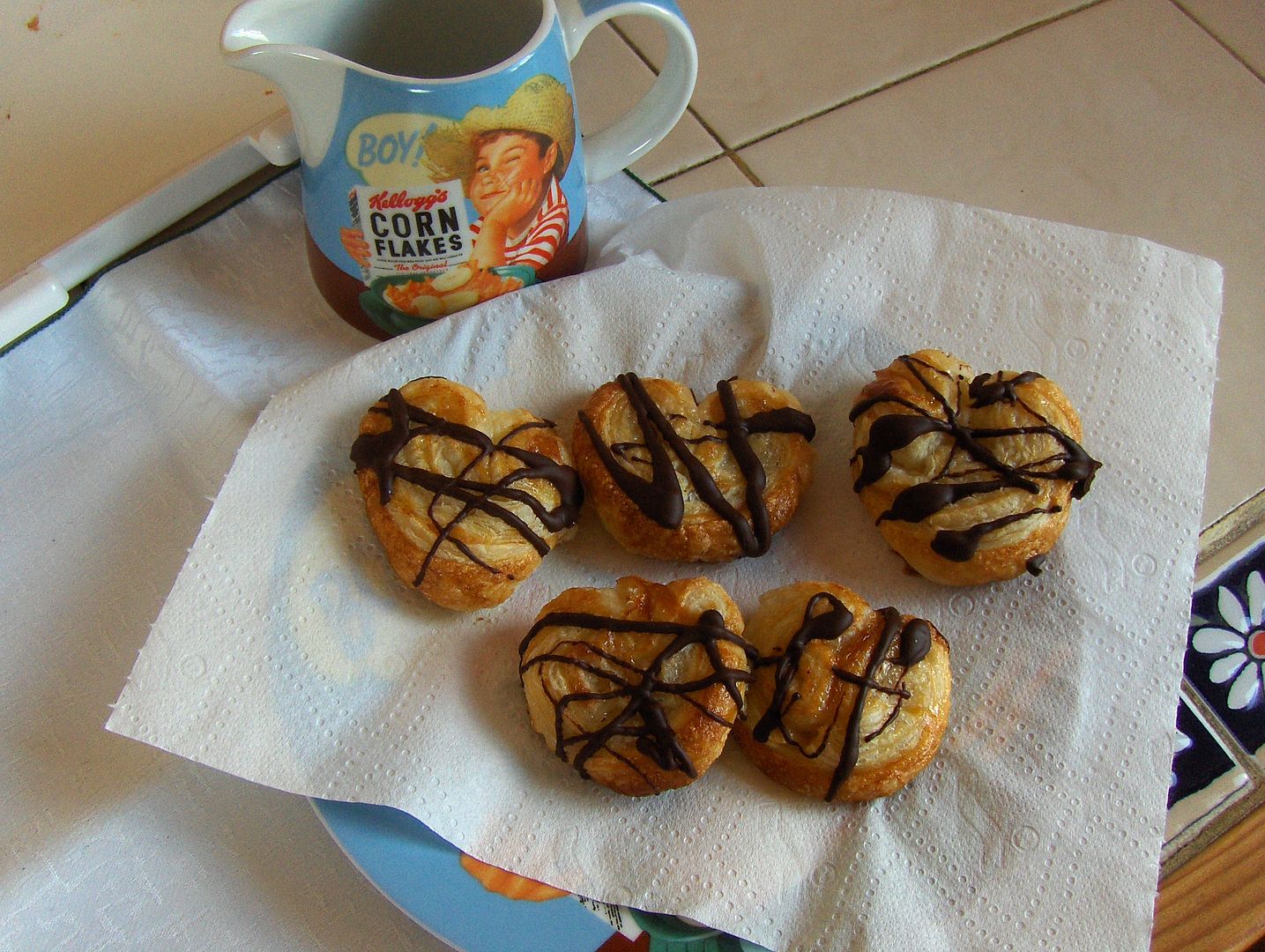 Delicious and tender pastry palms covered with chocolate and cake made with wafers and chocolate custard, so soft and fresh.
Deliciosas y tiernas palmeritas de hojaldre cubiertas de chocolate hilado y tarta hecha con obleas y flan de chocolate, tan suave y fresco.
Several batches of baked butter cookies covered with chocolate and parzipan hearts, they made sweet our Father´s Day, it´s celebrated on March 19, in Spain.
Varias tandas de galletas de mantequilla horneadas cubiertas con chocolate y corazones de mazapán, estas endulzaron el día del padre que en España se celebra el día 19 de marzo.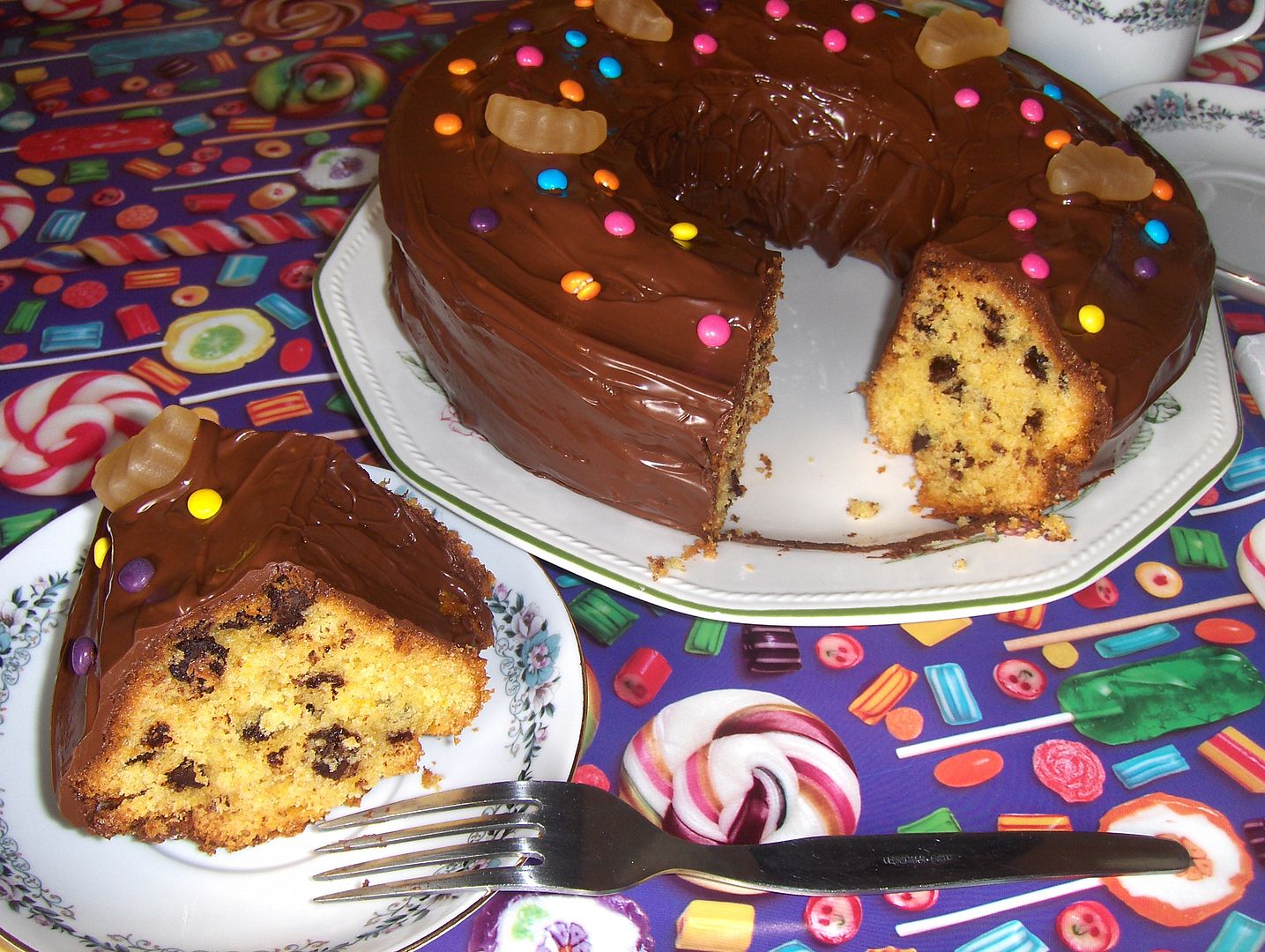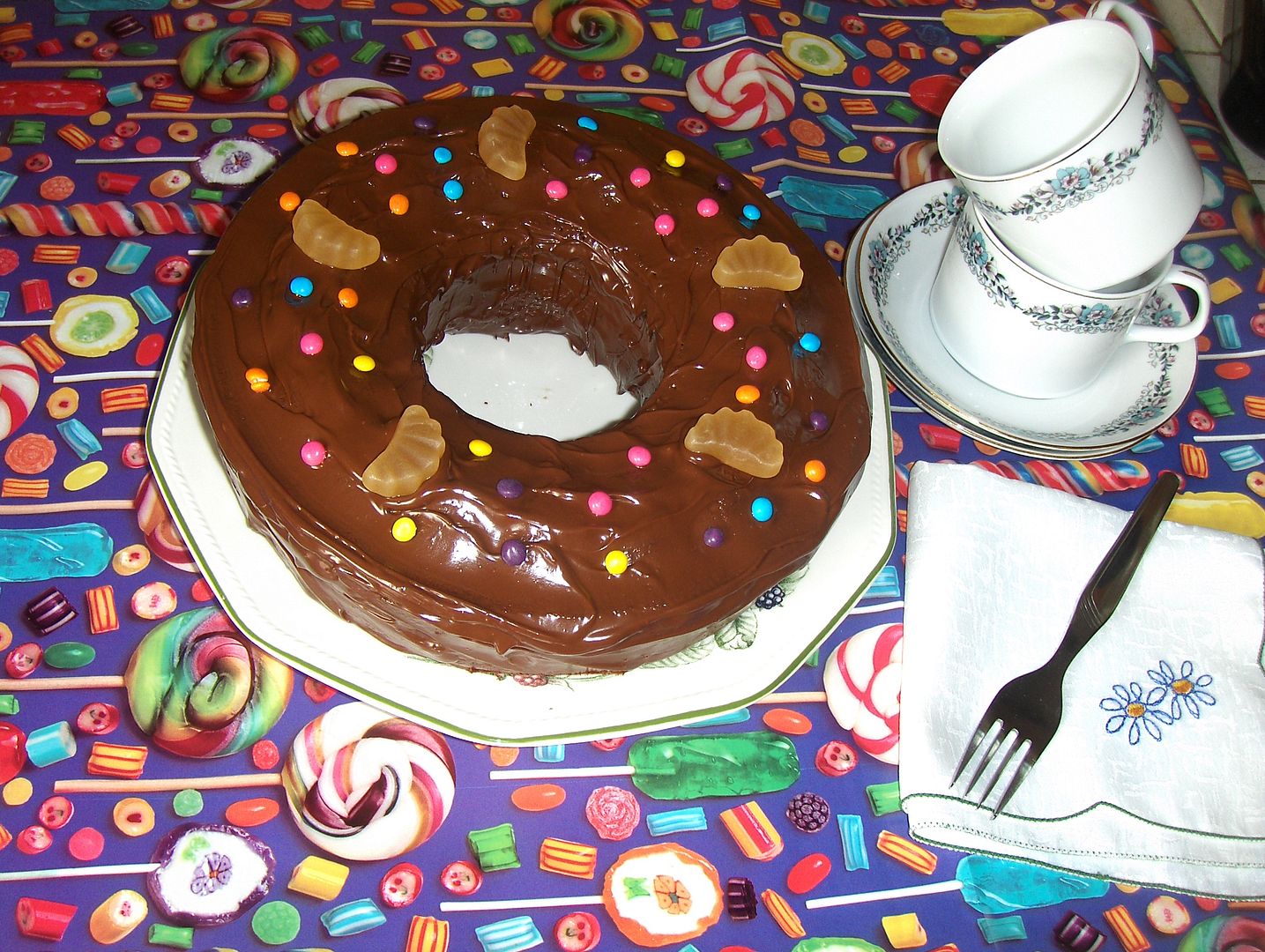 Spectacular combination of chocolate and orange cake, completely irresistible...
La espectacular combinación de un bizcocho de naranja con chocolate, totalmente irresistible...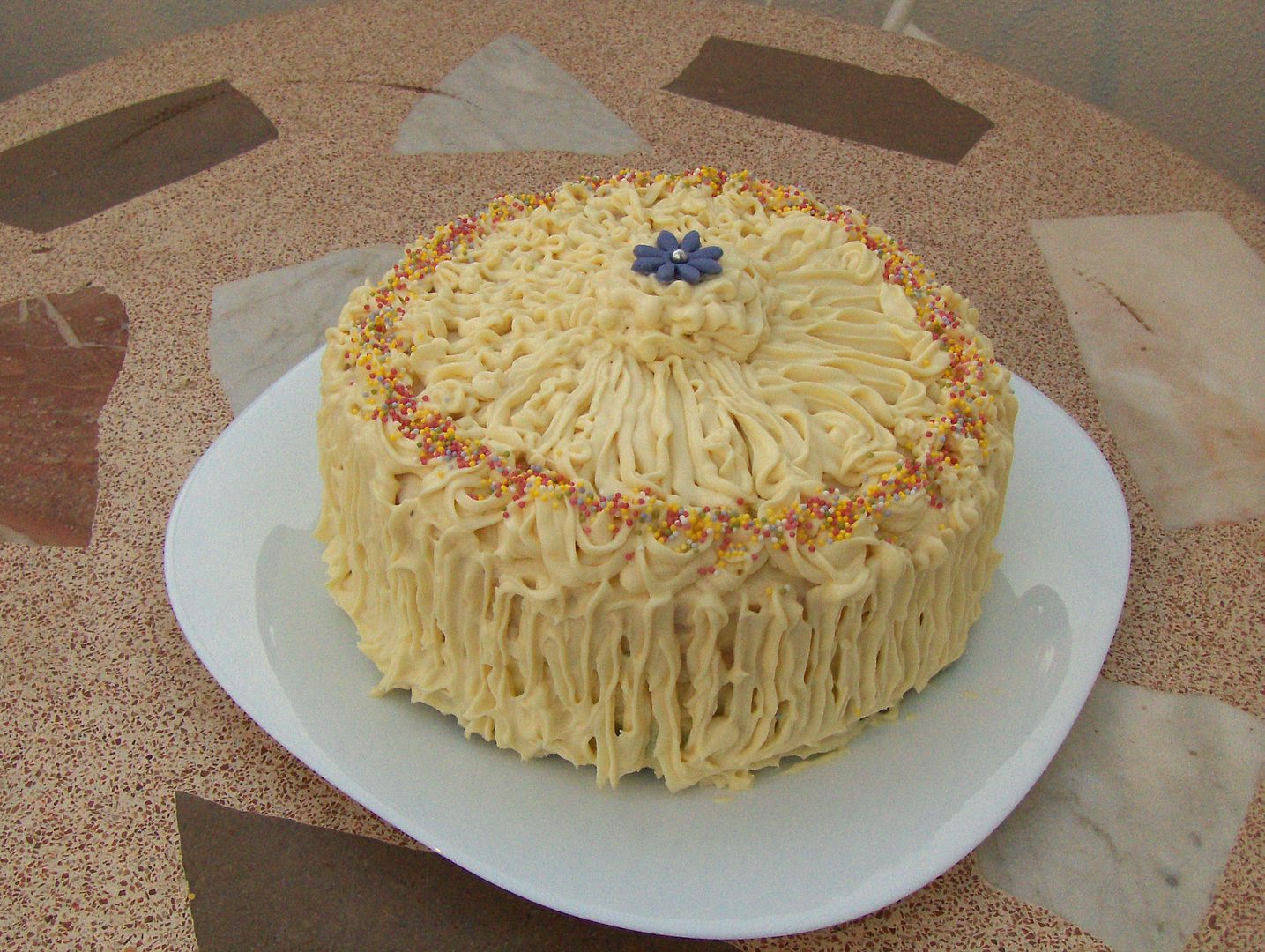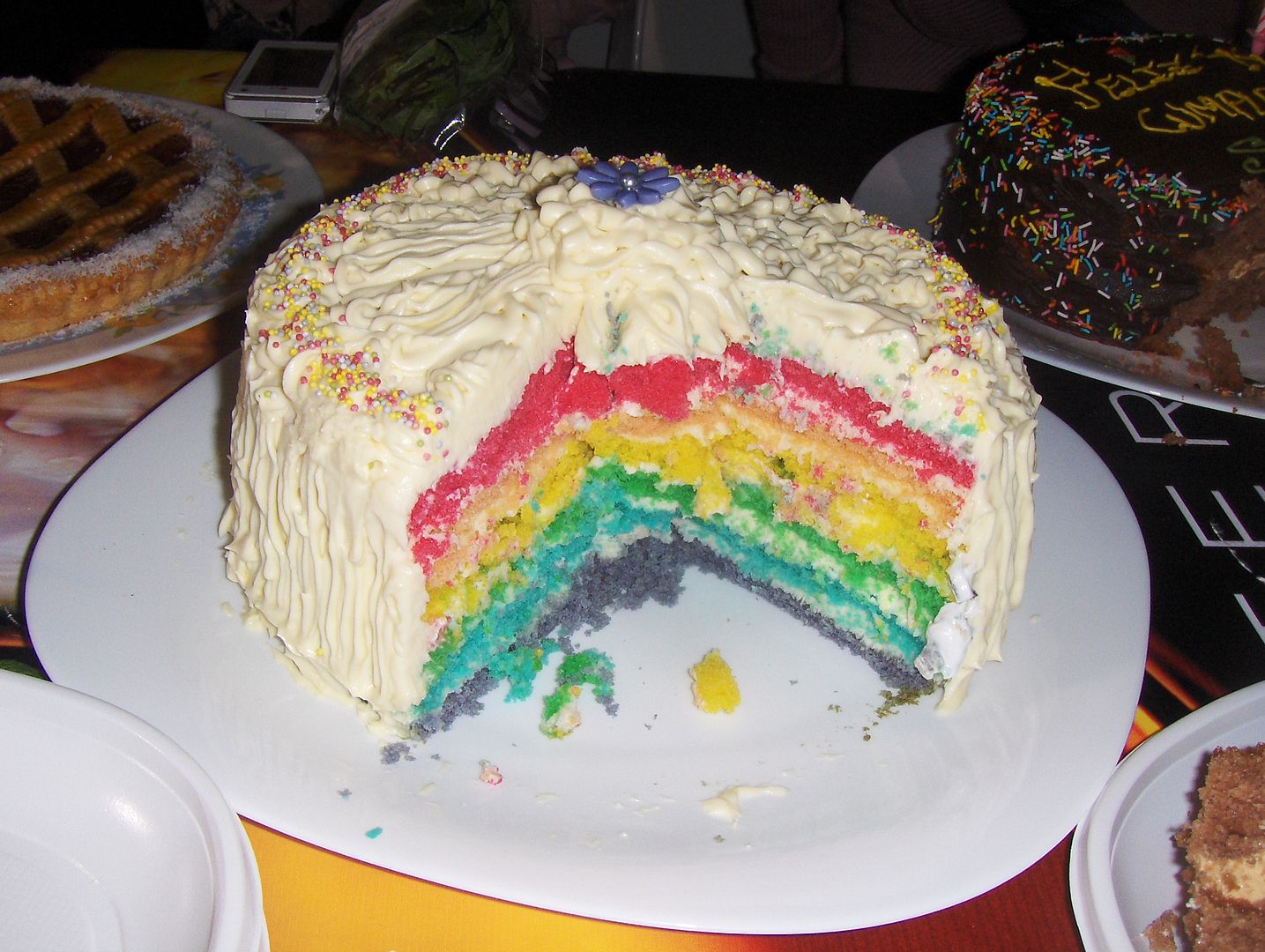 A rainbow cake filled with coconut frosting and topped with white chocolate , that I made to bring the birthday of a friend, it caused considerable admiration ...
Una tarta de arco iris rellena de frosting de coco y cubierta con ganache de chocolate blanco, esta la hice para llevar al cumpleaños de una amiga, causó bastante admiración y esta realmente riquísima.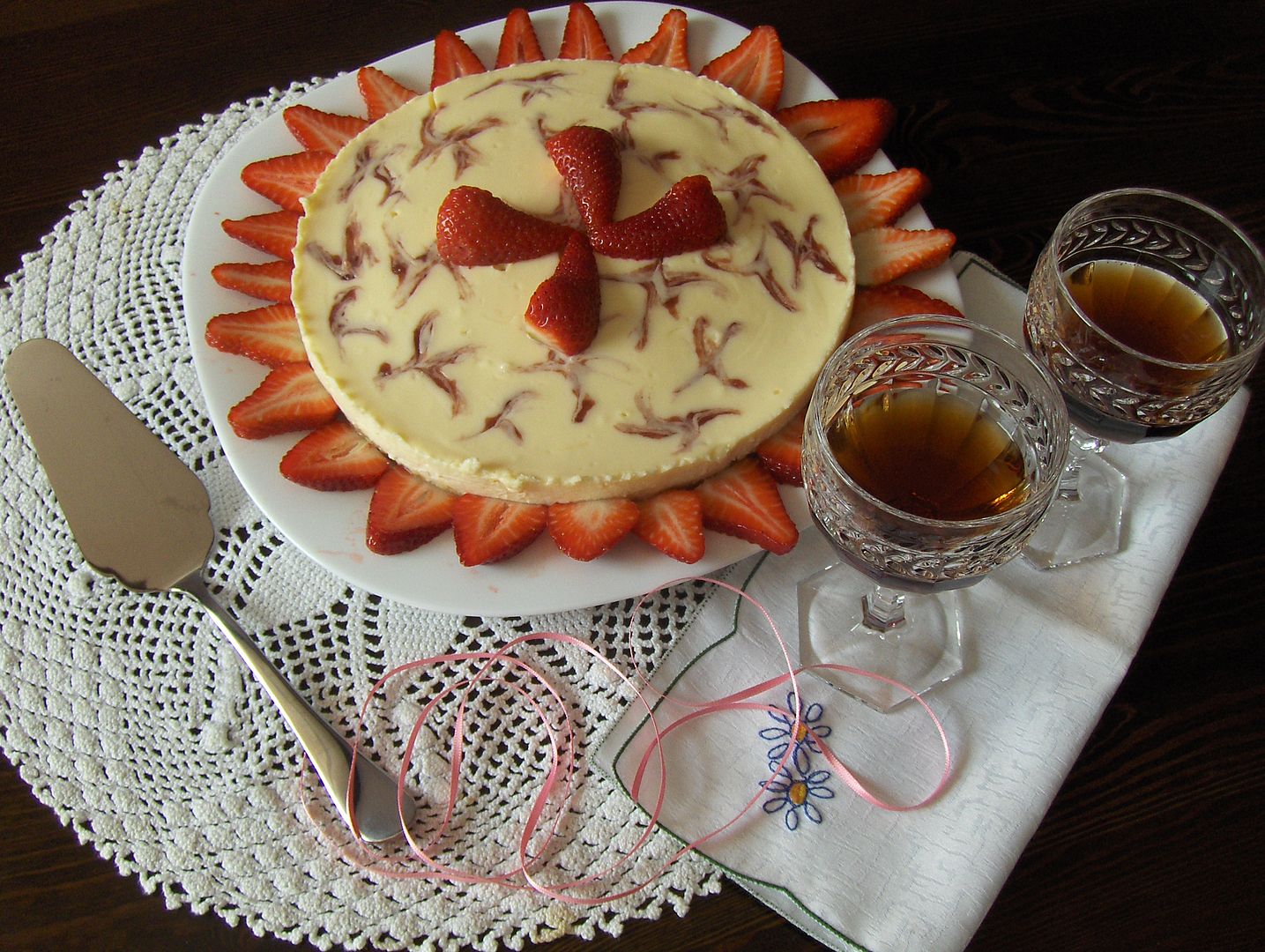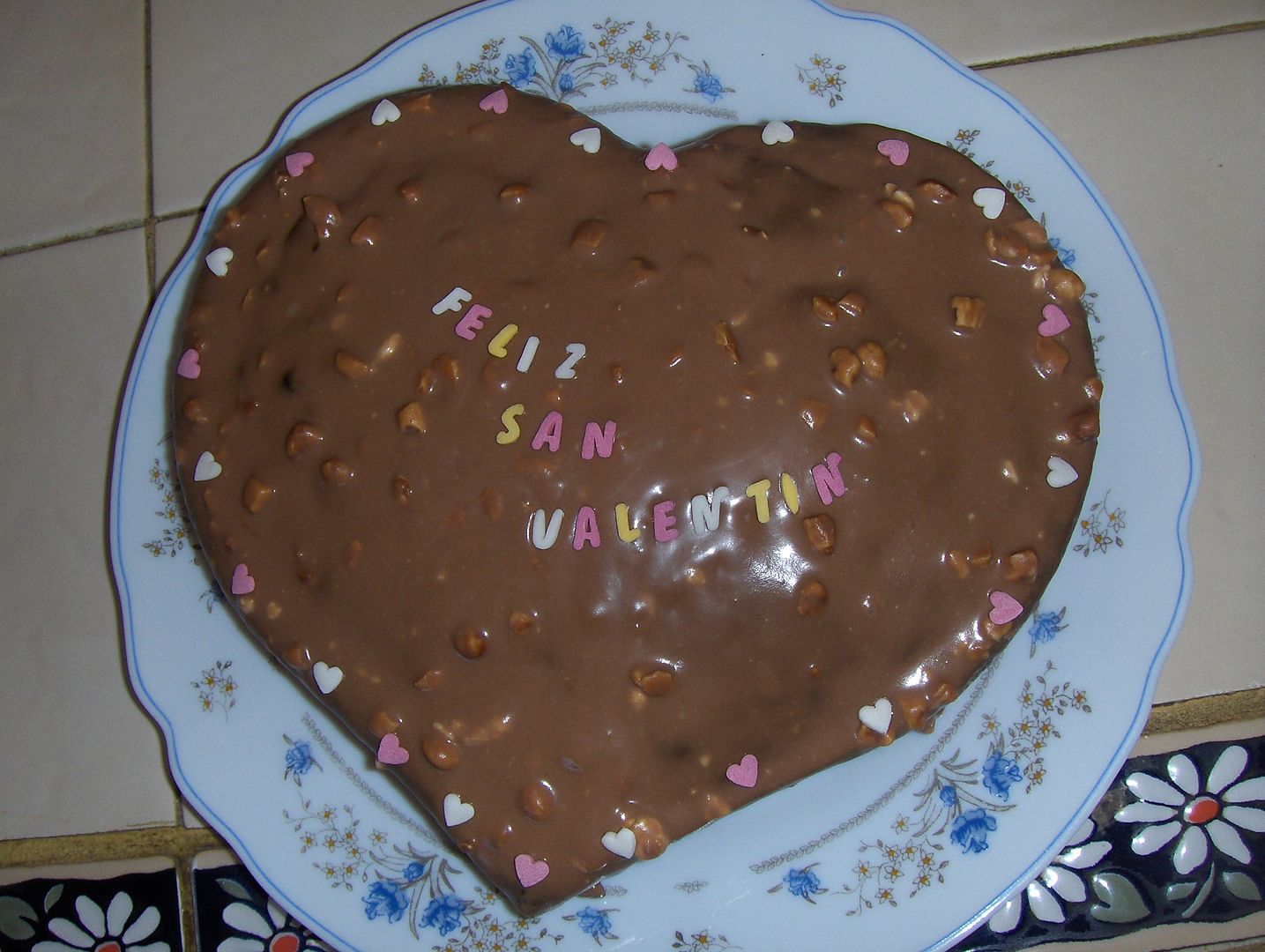 Cheesecake with strawberries smoother that I ever tasted, an hour and a half in the oven to get the perfect texture and a heart of chocolate with almonds to celebrate our Valentine´s Day.
If you want to keep track of all my adventures in my kitchen , you can do clicking on my Facebook page.
And finally (for now) to welcome a new member in this family...
La tarta de queso con fresas más suave que haya probado jamás, una hora y media al horno para conseguir la textura perfecta y un corazón de chocolate con almendras para celebrar el día de los enamorados.
Si usted quiere seguir el rastro de todas mis aventuras en la cocina puede hacerlo pinchando el "me gusta" en
mi página de Facebook.
Y por último (por ahora) dar la bienvenida a un nuevo miembro en esta familia...
This cute puppy called "Simba" and has stolen heart of this family...
So far the vicissitudes of this humble blogger, I hope to get a running back to visit all blogs of my dear friends and catch up bit by bit, while eager to do things and renew entries more regularly.
Este lindo cachorro se llama Simba y ha robado el corazón de esta familia...
Hasta aquí las peripecias de esta humilde blogger , yo espero volver a coger carrerilla para visitar todos los blogs de mis queridas amigas virtuales y ponerme al día poquito a poco, mientras tanto con muchas ganas de hacer cosas y renovar las entradas más periódicamente.
Un beso a todas.