You were advised that this blog would henceforth have a good portion of sweet entries ... and although there has always been baking in my kitchen, I have to recognize that the Internet is a wonderful school and I am a sponge to absorb anything and make it easily in addiction ...
Usted estaba avisado que este blog iba a tener a partir de ahora una buena porción de entradas dulces... y aunque siempre ha habido repostería en mi cocina, yo tengo que reconocer que Internet es una maravillosa escuela y yo soy una esponja para absorber cualquier cosa y convertirla fácilmente en adicción...
Well, last month was the birthday of my youngest son, he´s an amateur DJ and Y often wonder at amazing sounds that he gets done with his mixer, so I thought for a long time in preparing a birthday cake with thes theme... but in the end didn´t leve the cake to the scheduled date, as I prepared it a few days later and this was the result.
Bien, el mes pasado fue el cumpleaños de mi hijo más pequeño, él es un aficionado DJ y yo suelo asombrarme de los maravillosos sonidos que consigue hacer con su mesa de mezclas, así que durante mucho tiempo pensé en prepararle una tarta de cumpleaños con esta temática... aunque al final por otras cuestiones no salió la tarta para la fecha prevista, igual se la preparé unos días más tarde y este fue el resultado.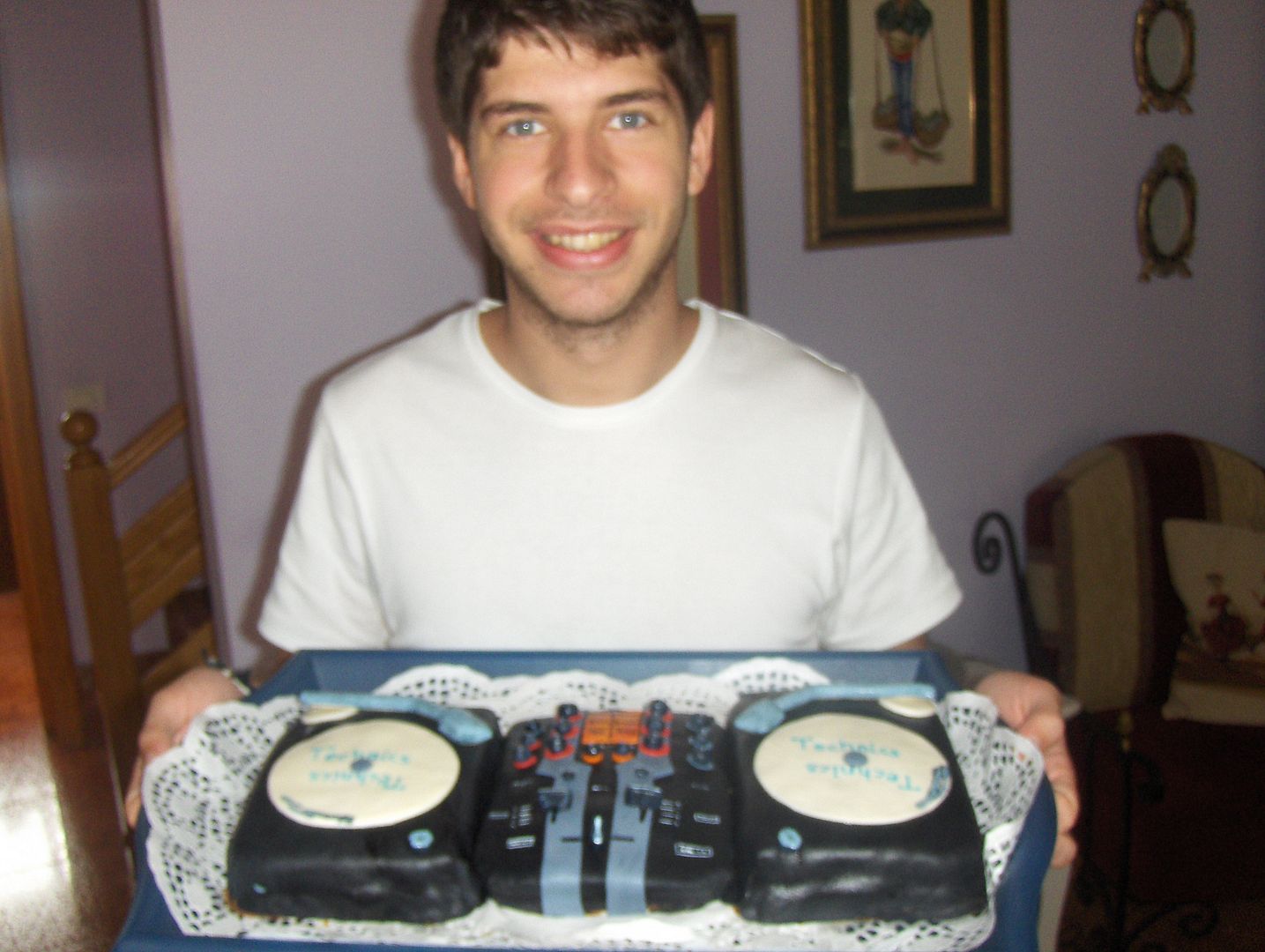 Although it was the first time that I covered a cake with fondant, which was hard work and hours of dedication in the end, see the smile of my son is worth...
Aunque era la primera vez que yo forraba una tarta con fondant, lo que supuso mucho esfuerzo y horas de dedicación, al final ver la sonrisa de mi hijo vale la pena...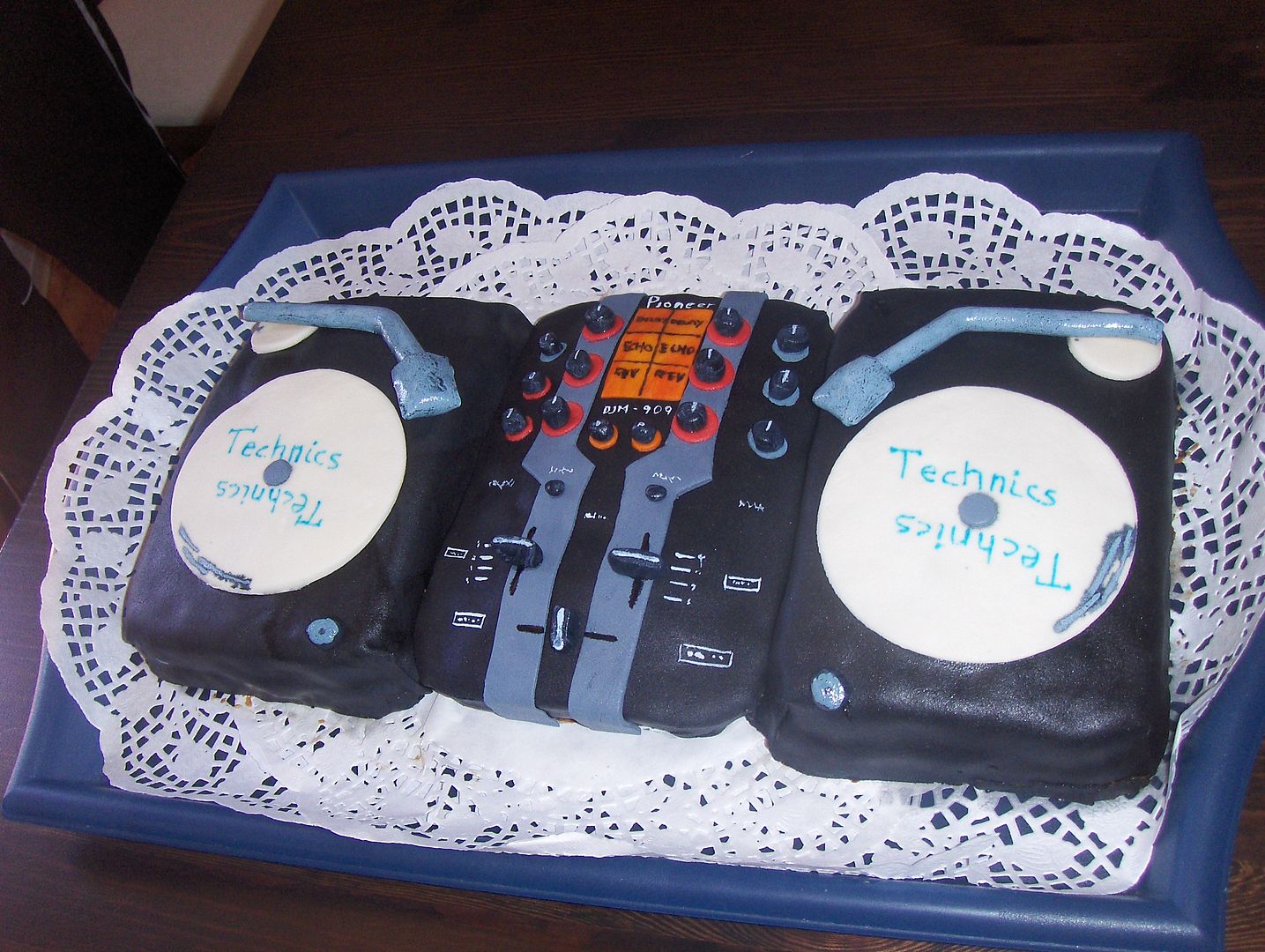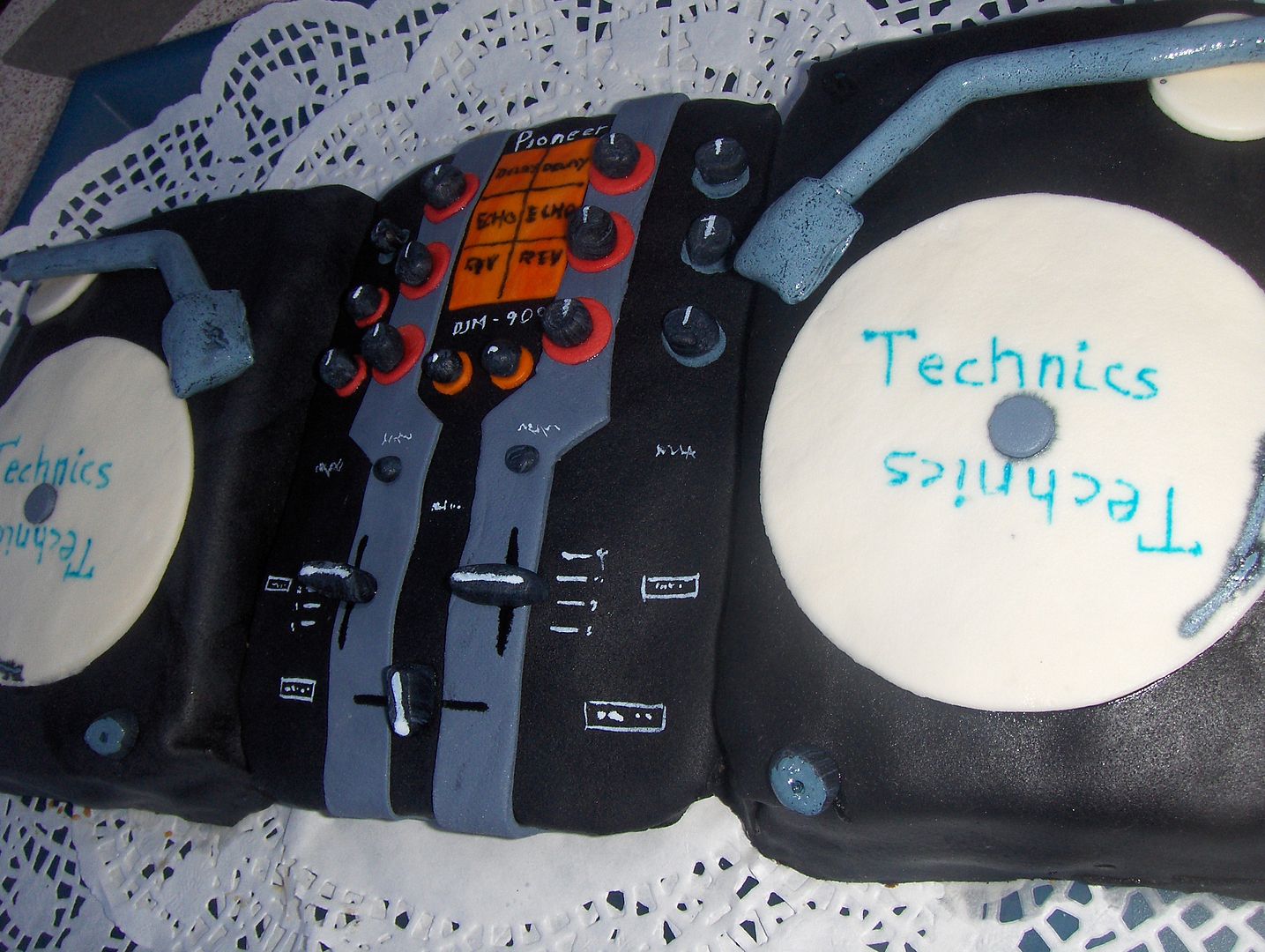 The cake was vanilla with filling of chocolate mousse, even my son had fun helping to decorate some details and "playing" with it later....
El bizcocho era de vainilla con relleno de mousse de chocolate, incluso mi hijo se divirtió ayudando a decorar algunos detalles y "jugando" con ella después....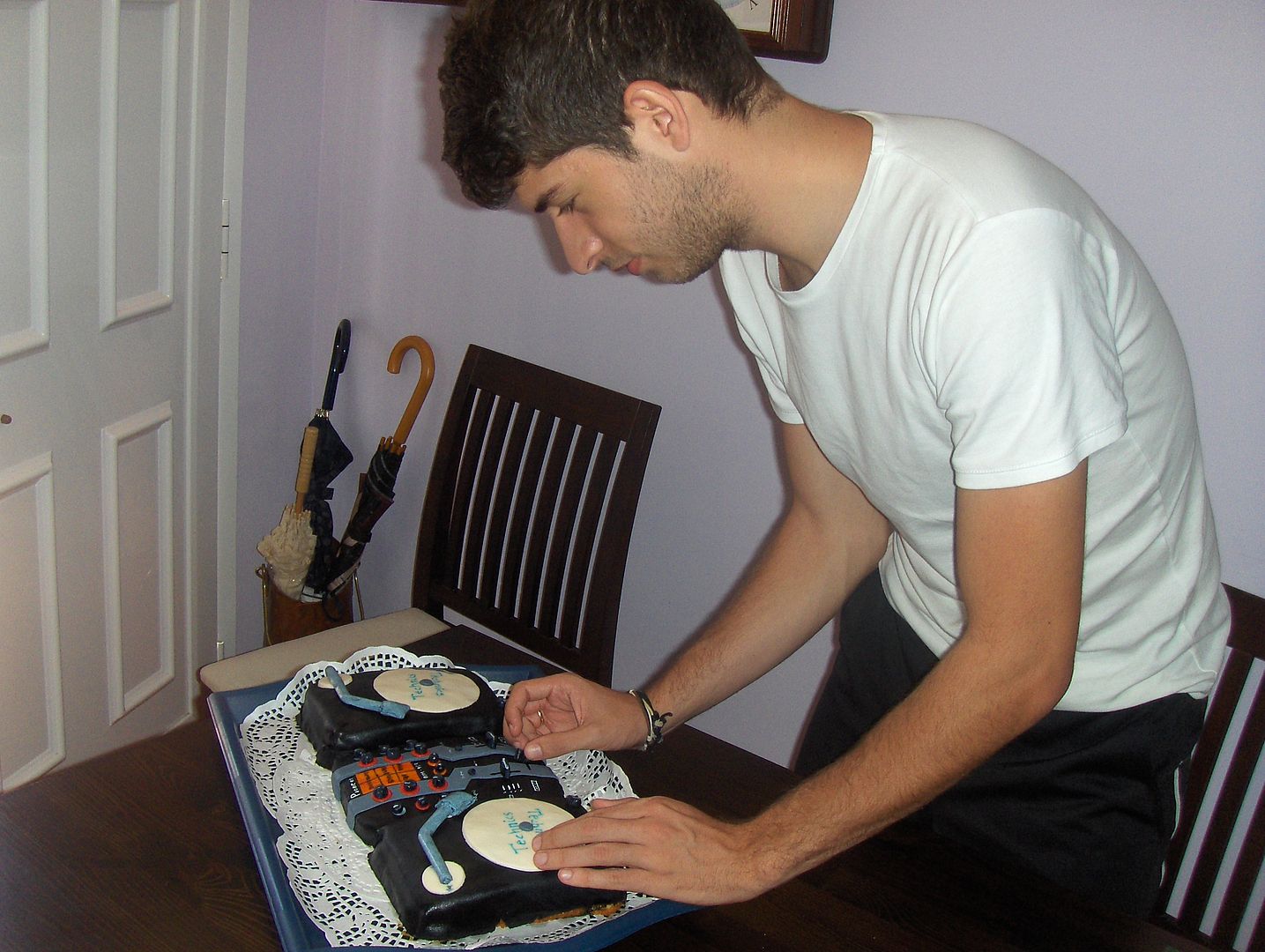 Until the end, it was time to succumb to the temptation...
Hasta que al final, llegó la hora de sucumbir a la tentación...
If you want to follow more closely and see what comes out of my kitchen, you can go through my facebook page, if you click on "Like" could make me very happy and in the process to be aware of a more direct way.
And you?? Have you been "trapped" by this addiction as well??
Si quieres seguir más de cerca y ver todo lo que sale de mi cocina puedes pasar por mi página de
facebook,
si haces click en el "Me gusta" podrías hacerme muy feliz y de paso estar al tanto de una forma más directa.
Y tú ?? Has sido "atrapado" por esta adicción también??