Only some few random photos to show how this dress was used , a short walk in a windy evening struggling to get the skirt didn´t rise more that allowed by laws of decency...
Solamente unas pocos fotos aleatorias para mostrar como fue usado este vestido, un pequeño paseo en un atardecer con mucho viento luchando por conseguir que la falda no subiera más de lo permitido por las leyes de la decencia....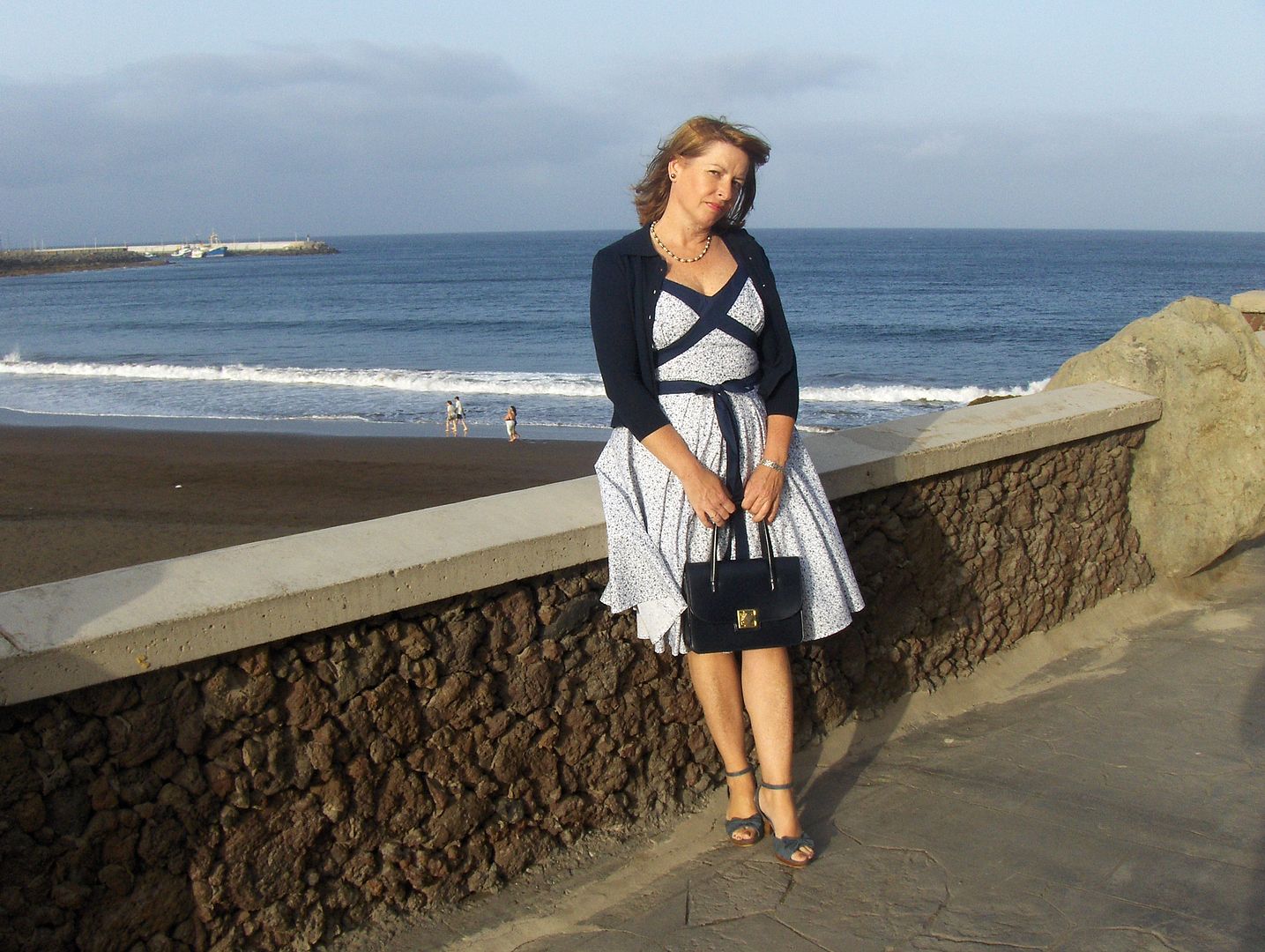 If you´re thinking of sewing this dress, please, go ahead!! I can say that it has power of making you feel wonderfully feminine and depending of fabric that you choose, it can be a dress to party outputs or even if you combine it with shoes without heels , a very cute dress for any time of day.
What do you think about it??? Going to sew it??
Si estas pensando en coser este vestido, por favor, adelante!! Yo puedo decir que tiene la virtud de hacerte sentir maravillosamente femenina y dependiendo de la tela que elijas puede convertirse en un vestido para salidas de fiesta o incluso si lo combinas con bailarinas en un vestido muy coqueto para cualquier hora del día.
Qué me dices?? Te animas??