This is the last top that came out of my cave sewing when I see stuff like this I remember the magic of sewing, how wonderful it is to use something that forms in my mind a few hours before and transform a piece of fabric and some imagination in one of my favorite garments ...
Este es el último top que salió de mi cueva de costura, cuando veo cosas como esta recuerdo la magia de la costura, lo maravilloso que es poder usar algo que se forma en mi mente algunas horas antes y transformar un trozo de tela y algo de imaginación en una de mis prendas favoritas...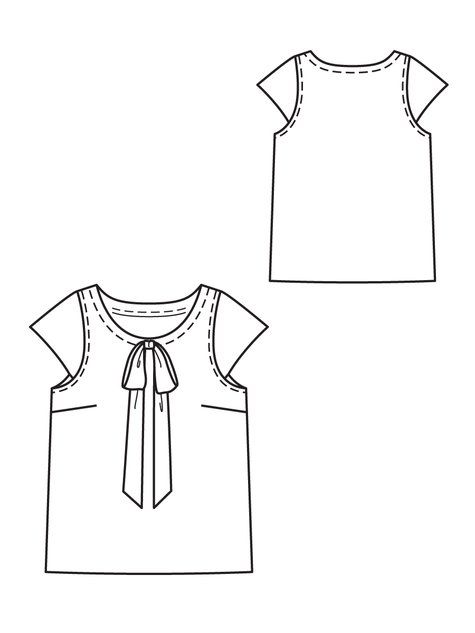 This top is from the July edition of Burdastyle, # 108. When I saw the technical drawing in the magazine, I knew that this blouse was likely to end up being the perfect match for my last 40s style pants (also obtained from a Burda year 95)
This fabric was the perfect choice for setting colors that come into play with the pants, this fabric is scrap of a fabric left over when I made this dress, it is a thick gauze, which is not transparent nothing, very fresh and cut to bias makes the shirt super-comfortable, but to give an approach to the style of the pants, I opted to spend stitching spiral from the lower chest with elastic thread in the bobbin, so radically changed its appearance blouse to become this ....
Este top es de la edición de Julio de Burdastyle, #108. En cuanto vi el dibujo técnico en la revista yo sabía que esta blusa tenía muchas posibilidades de acabar siendo la pareja perfecta para
mi último pantalón estilo
años 40 (también obtenido a partir de una Burda del año 95).
La tela era la opción perfecta por el ajuste de los colores que entran en juego con el pantalón, esta tela es un retal que sobró
cuando yo hice este vestido
, es una tupida gasa que no transparenta absolutamente nada, muy fresca y el corte al bies de la blusa la hace super-cómoda, aunque para dar un acercamiento al estilo del pantalón para el que fue creada, yo opté por pasar pespuntes en espiral desde el bajo pecho con hilo elástico en la canilla, así que la blusa cambió radicalmente su aspecto para convertirse en esto....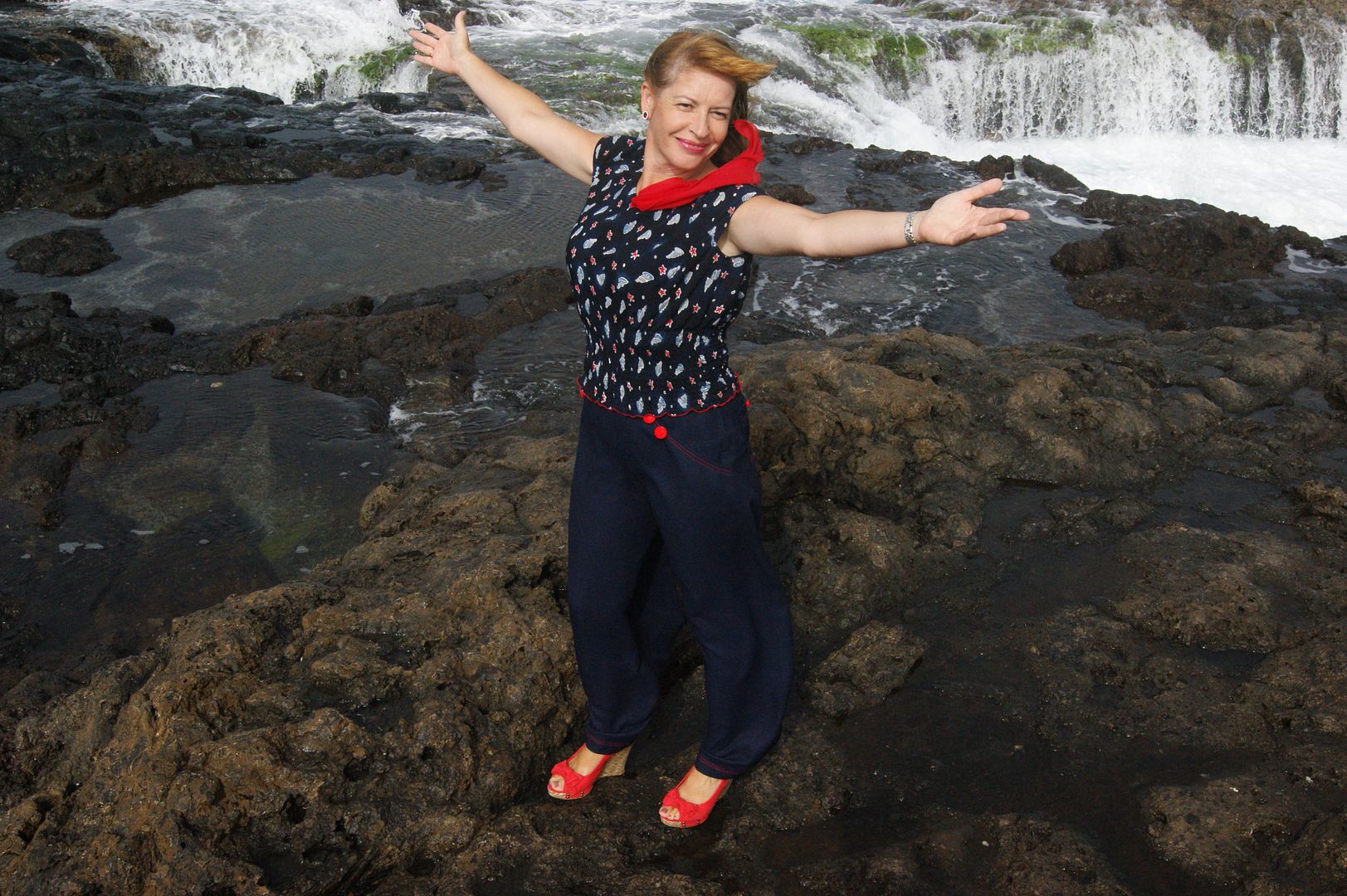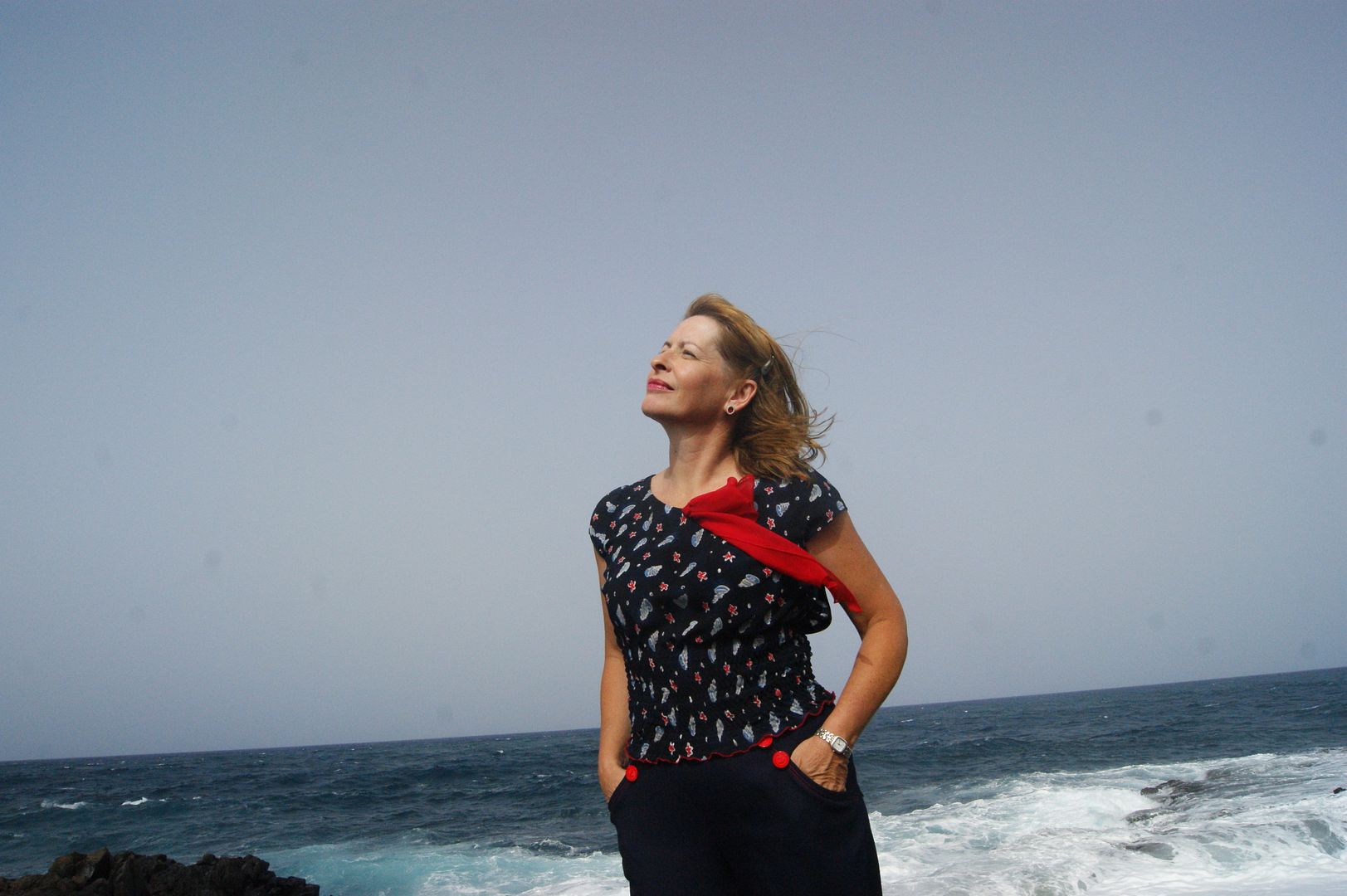 And the fun was to get some pictures with a rough sea at my back ....
Y la diversión fue obtener algunas fotos con un mar embravecido a mi espalda....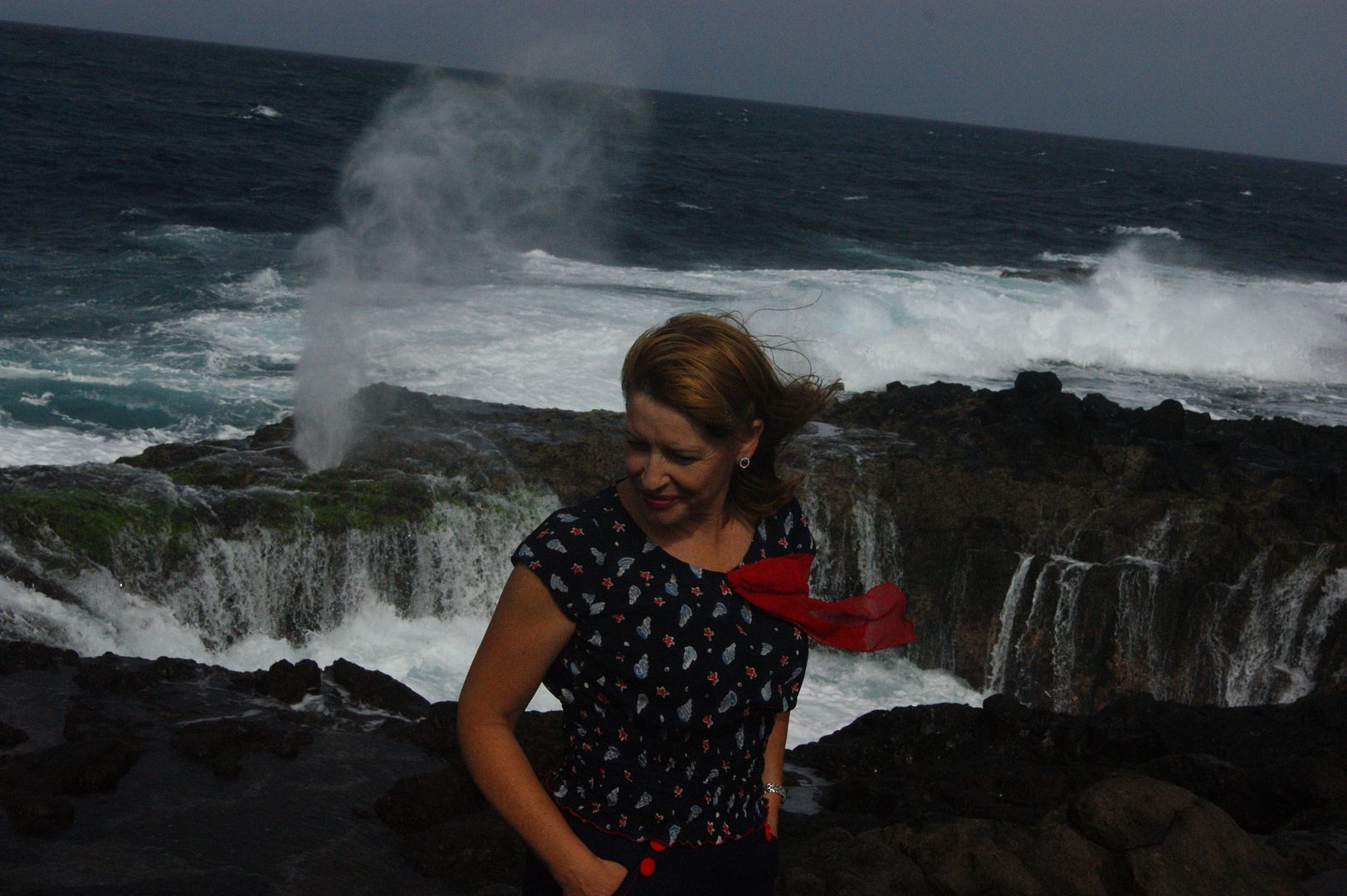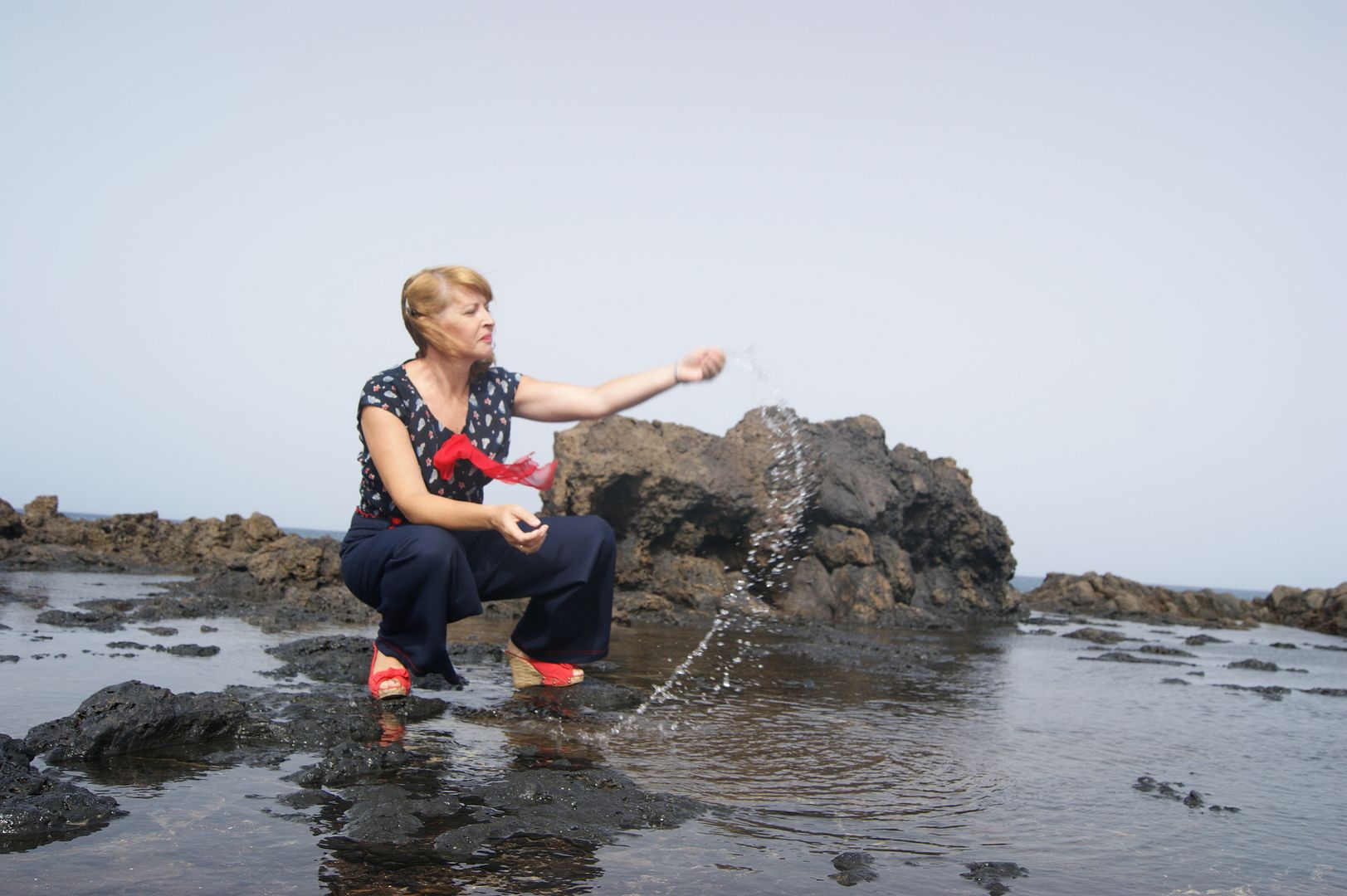 Of course, I want to thank my new sidekick and photographer, Eli. We spent a fun afternoon fighting the wind and the slippery rocks to get this report ...
I am lucky to have someone to share obsessions ....
Por supuesto , yo quiero dar las gracias a
mi nueva compañera de aventuras y fotógrafo, Eli.
Pasamos una tarde divertida luchando contra el viento y las rocas resbaladizas para obtener este reportaje...
Es una suerte tener a alguien para compartir obsesiones ....