Sew bikinis is something I do every summer, before it was difficult to find a bikini that would fit my body and my tastes, it was quite an ordeal, I usually sew two or three bikinis every year and so my wardrobe of these garments will gradually increasing. I have to say that is not what is the exact reason, but when I bought my bikinis in stores, they usually lasted one season, in late summer went away, completely worn out and the stretched elastic, since I sew them , bikinis last many, many years and so I have a lot of them to combine all summer.
Coser bikinis es algo que hago todos los veranos, atrás quedaron los tiempos en que encontrar un bikini que se ajustara a mi cuerpo y mis gustos era toda una odisea, normalmente coso dos o tres bikinis todos los años y así mi reserva de estas prendas va aumentando poco a poco . Tengo que decir que no se cual es la razón exacta, pero cuando yo compraba mis bikinis en tiendas estos duraban normalmente una sola temporada, al final del verano iban a la basura completamente desgastados y con los elásticos pasados, desde que los coso, los bikinis duran muchos, muchos años y de esta forma
tengo una buena remesa
de ellos para combinar
durante todo el verano
.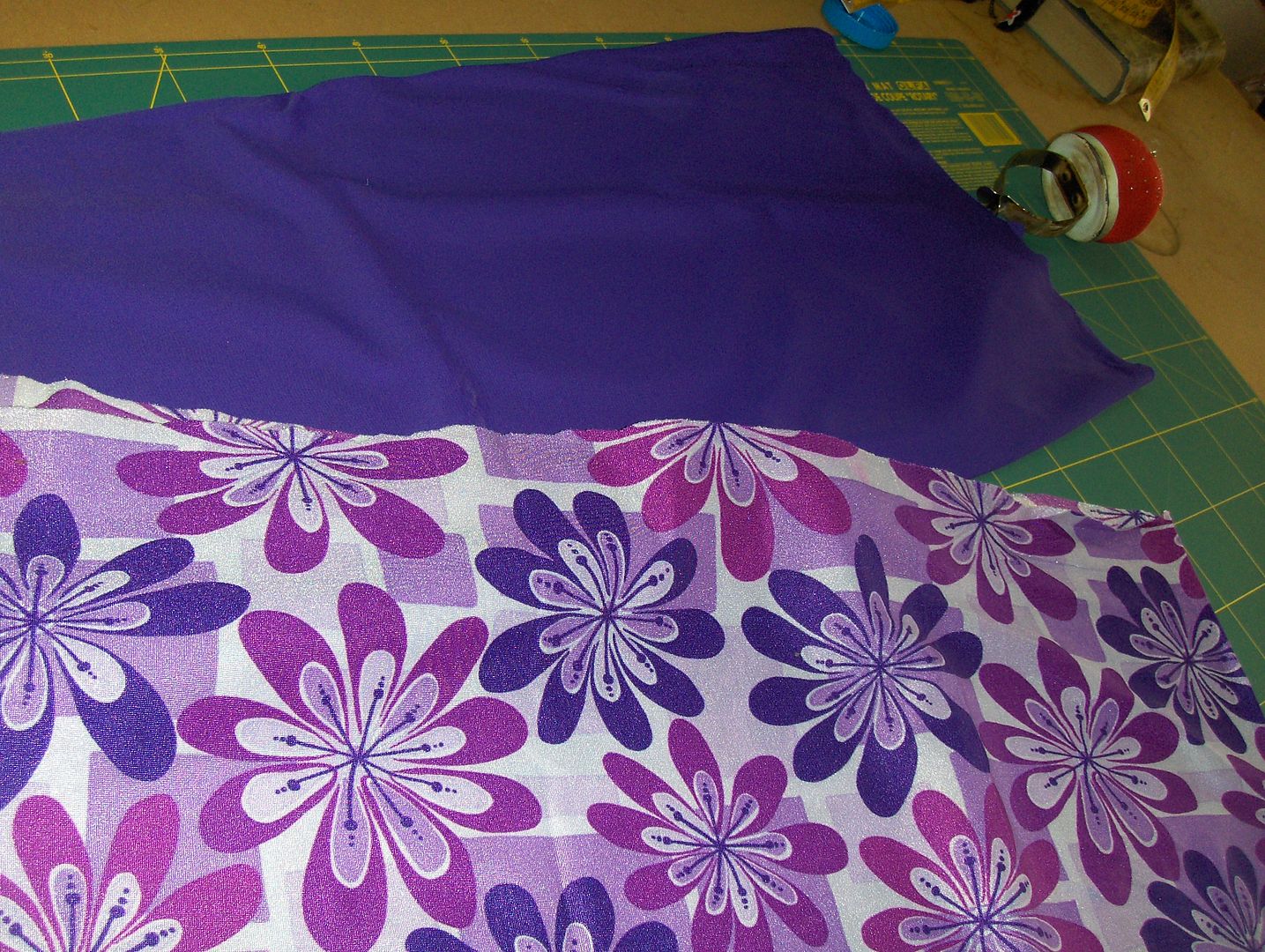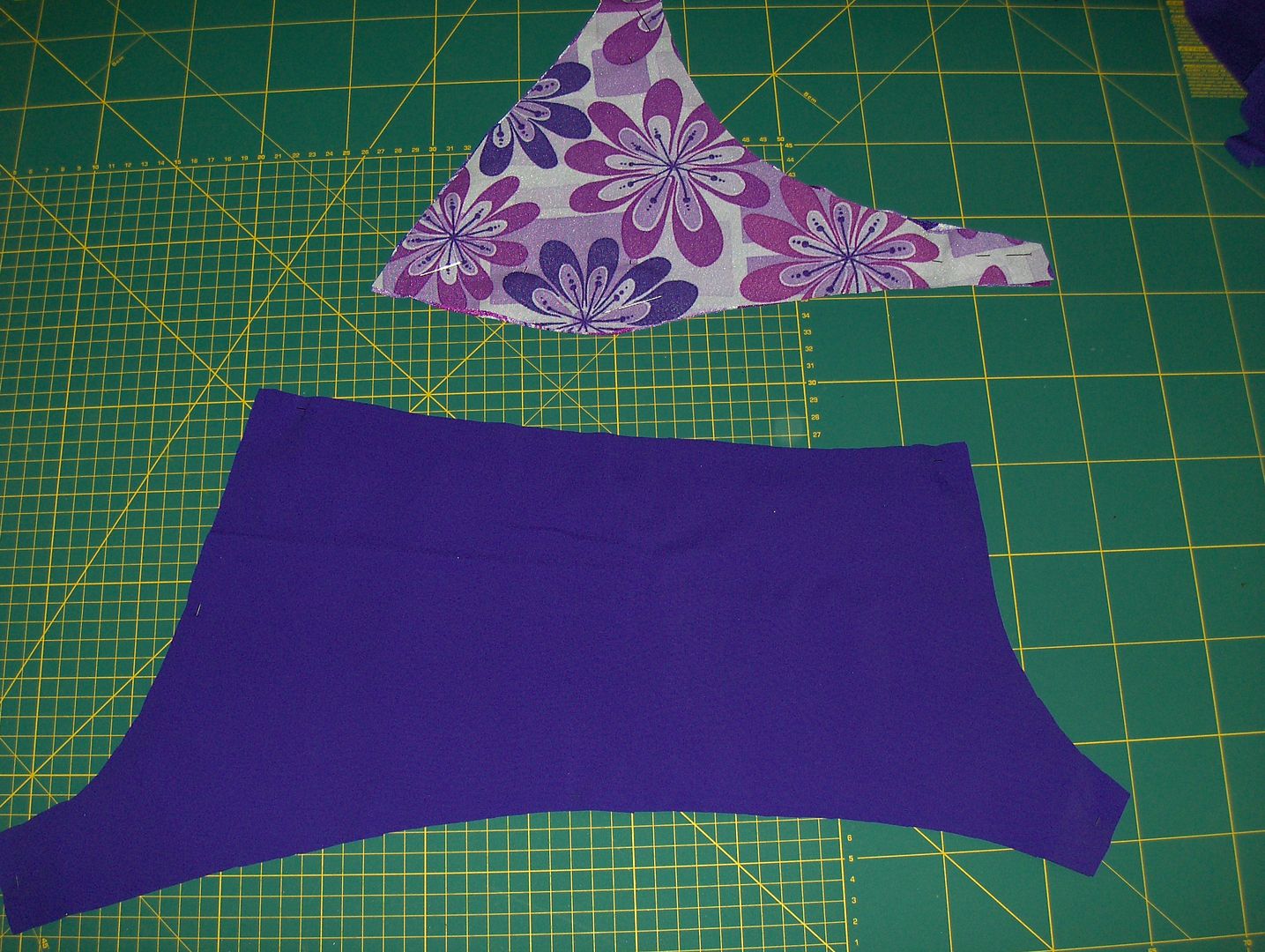 Contrary to what may seem, it is relatively easy sewing bikinis, and is added to get beautiful clothes with little fabric, all you need is some lycra, jersey lining, a few meters of elastic which can sew up of them (ask for it in the grocery store) and some accessories of sewing machines to make work easier and faster, you need an overlock, should not have it you can use the zigzag stitch, but this is very slow and laborious.
Contrariamente a lo que pueda parecer, coser bikinis es relativamente fácil, y tiene el añadido de conseguir hermosas prendas con muy poca tela, lo único que necesitamos es algo de lycra, algo de forro de punto, algunos metros de elástico de los que se puede coser encima de ellos (pedirlos así en la mercería) y algunos accesorios de las máquinas de coser para hacer el trabajo más fácil y rápido, es necesario una overlock, en caso de no tenerla se puede usar la puntada zig zag, pero esto es muy lento y laborioso.
We can get the pattern from any bikini that we have at home or even from our underwear, disassemble it at the seams and use it as a pattern, you must first know that the lycra is cut in a single layer, double cut not because it is very slippery and certainly below piece will be bent or deformed.
Can use a cutter rotator of which is used for the quilting and a base cutter, thereby cutting is more accurate, particularly for cutting long strips ...
El patrón lo podemos sacar de cualquier bikini que tengamos en casa o incluso desde nuestra ropa interior, desarmar esta por las costuras y usarla de patrón, lo primero es saber que la lycra se corta siempre en una sola capa, no cortar doble porque es muy resbaladiza y seguro que la pieza de debajo quedará torcida o deforme.
Se puede usar un cortador rotador, de los que se usa para el patchwork y una base cortadora, así el corte es más preciso, sobre todo para cortar tiras largas...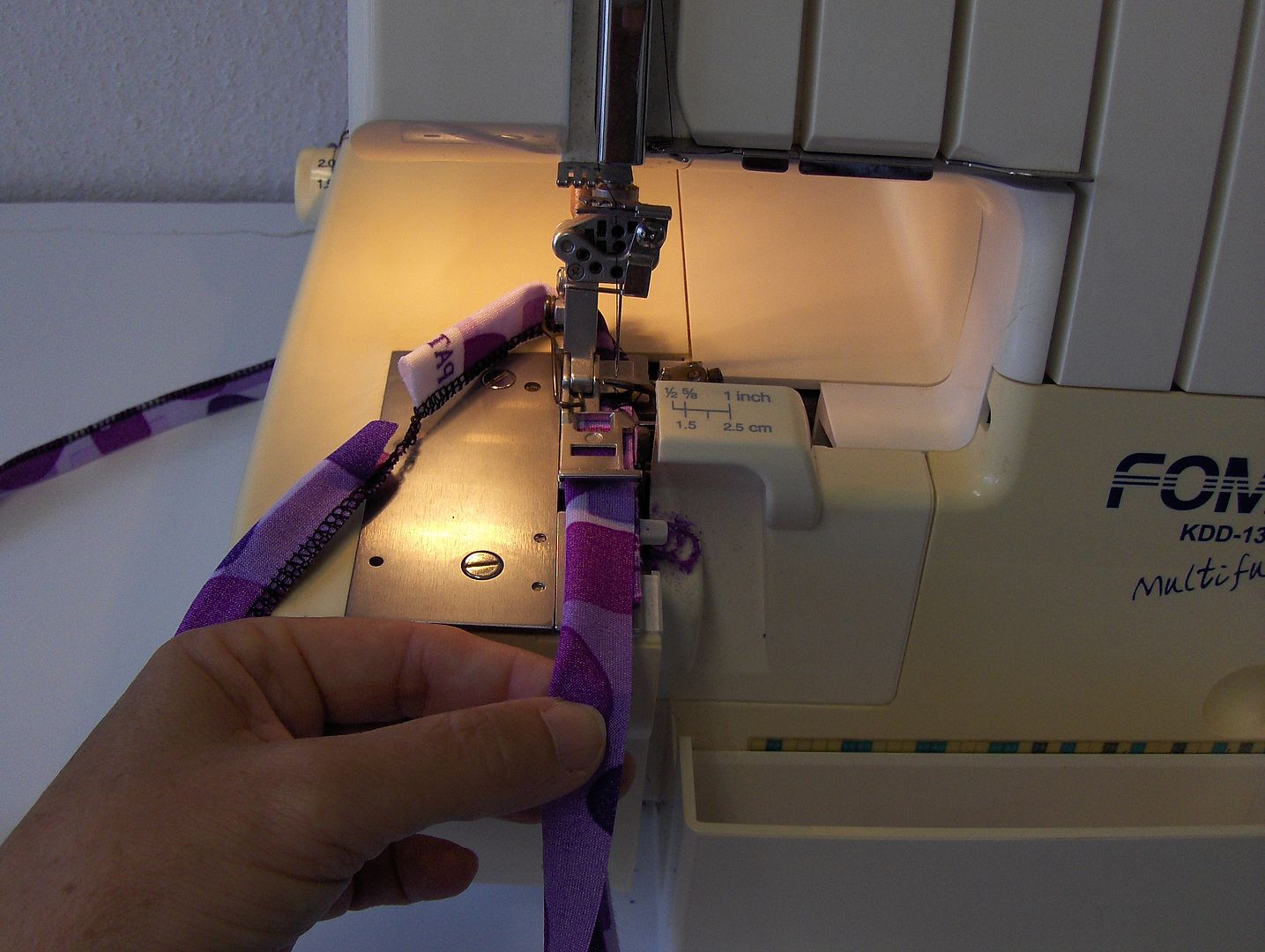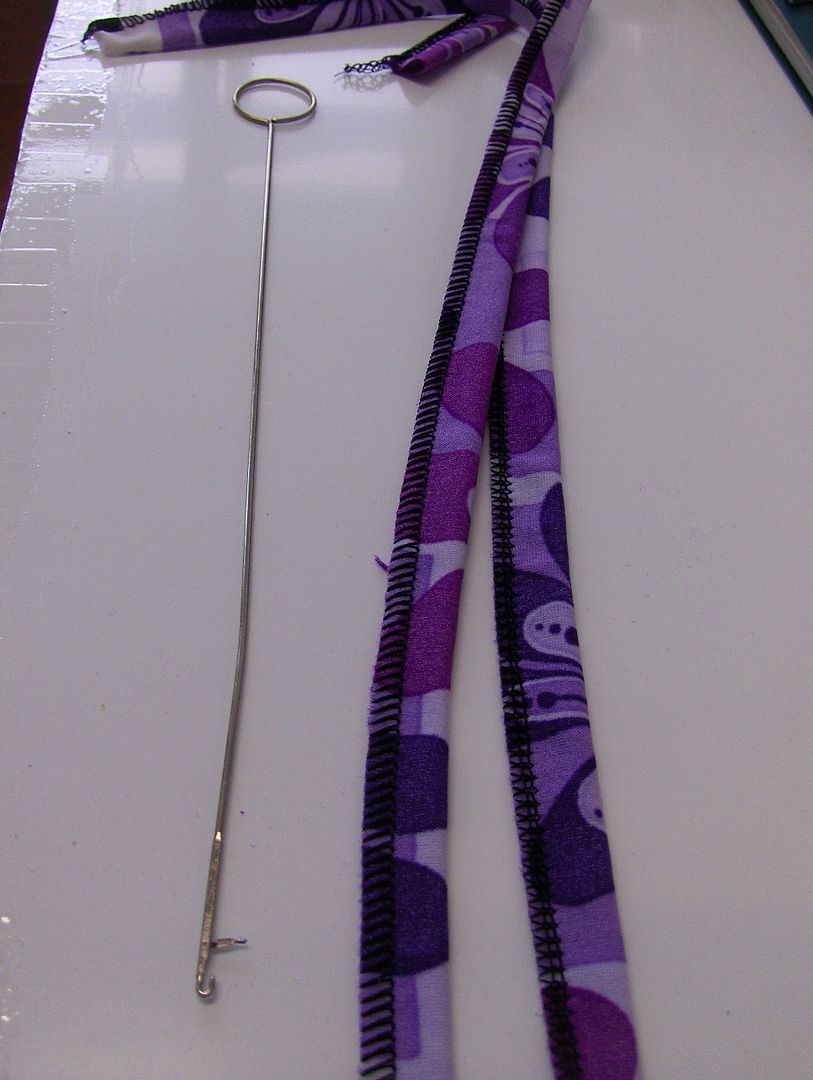 To tie strips, cut about three inches wide, folded them in overlock, with the right on the inside and sew along, this means maintaining the elasticity of the strip and not break when we use it.
Then turn them over with a special hook to rotate bias binding, it is very easy and fast.
Para las tiras de atar, cortarlas de aprox. tres centímetros de ancho, ponerlas dobladas en la overlock con el derecho en el interior y coser a lo largo, esto supone mantener la elasticidad de la tira y que no se nos rompa cuando la usemos.
Después darles la vuelta con un gancho especial para girar biés, es muy fácil y rápido.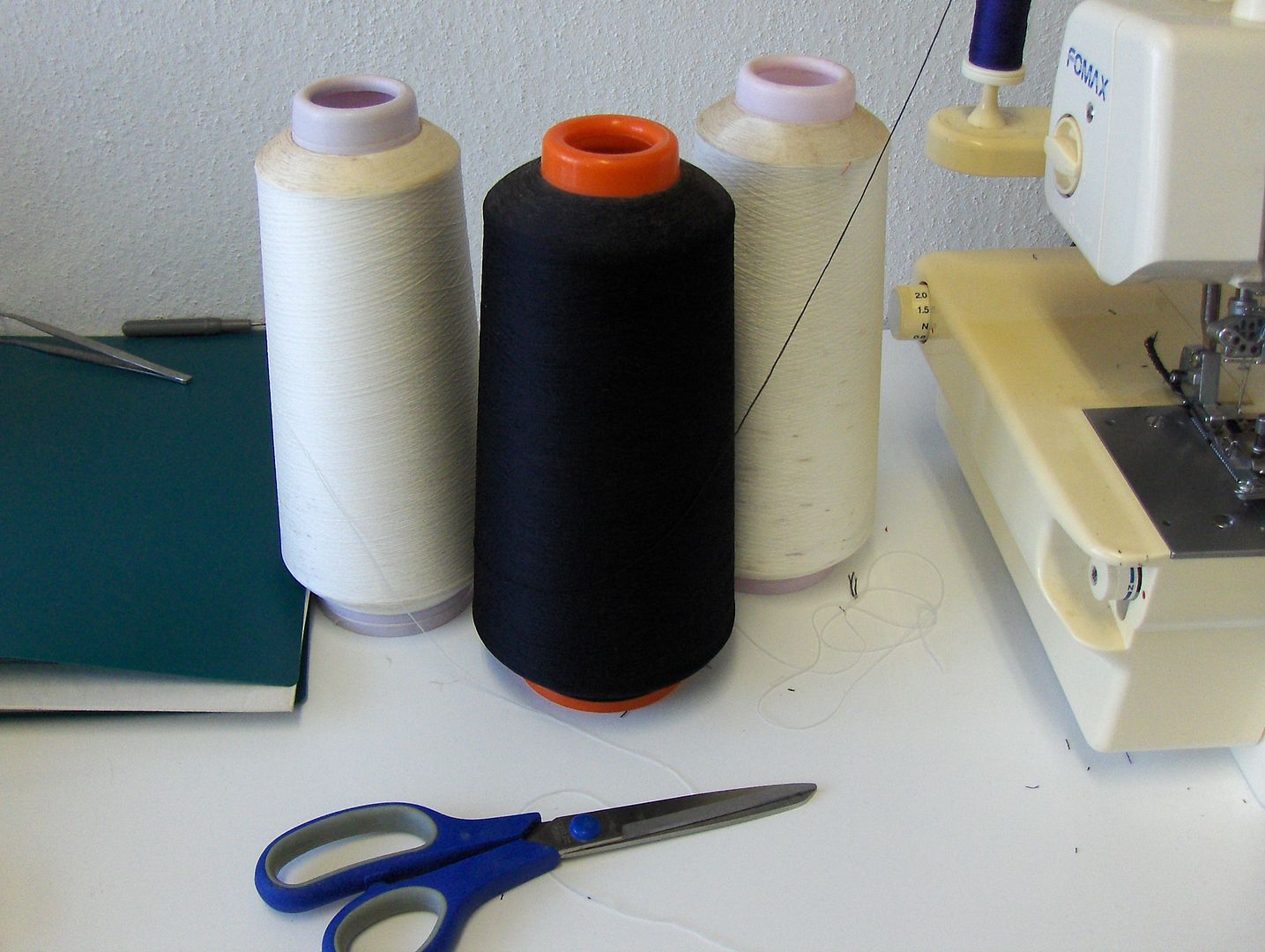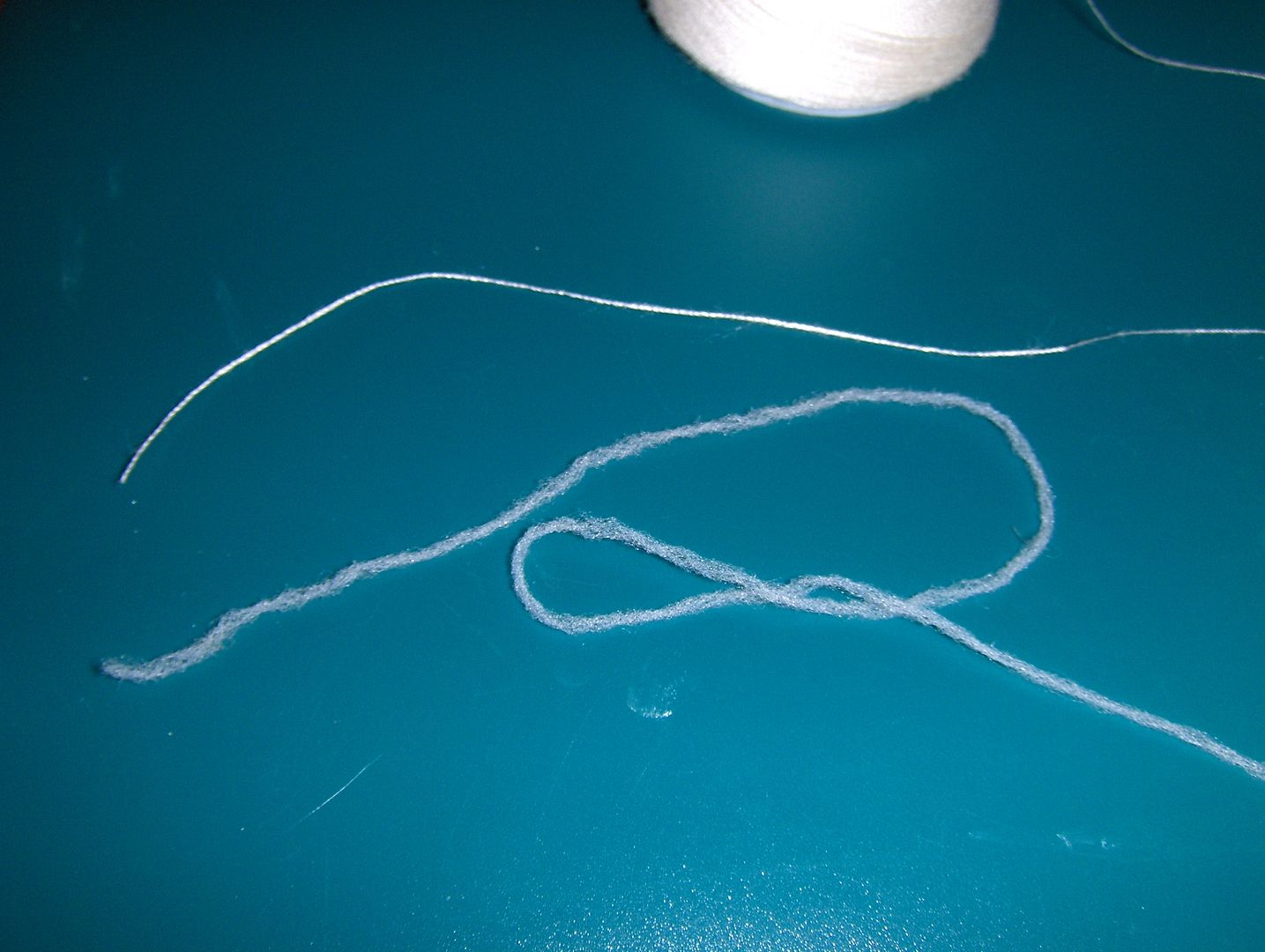 The overlock, be good to use nylon threads for anchors (lower needle) in the upper needle sewing use thread normally, but below we use this thread of nylon, it is elastic and reduces the bulk to a minimum in the second picture you can see up close the difference between the two threads, the upper thread of cotton and the bottom is the thread of nylon, although it comes in all colors, I have white, black and beige, so I have a base for all lycra and its various colors.
En la overlock, será bueno usar hilos de nylon para las ancoras (agujas inferiores), en la aguja superior usar hilo normal de coser, pero debajo debemos usar este hilo de nylon, es elástico y reduce el bulto al mínimo, en la segunda foto se puede ver de cerca la diferencia entre los dos hilos, el superior es hilo de coser de algodón y el de abajo es el hilo de nylon, aunque viene en todos los colores, yo tengo blanco, negro y beig, así tengo una base para todas las lycras y sus diversos colores.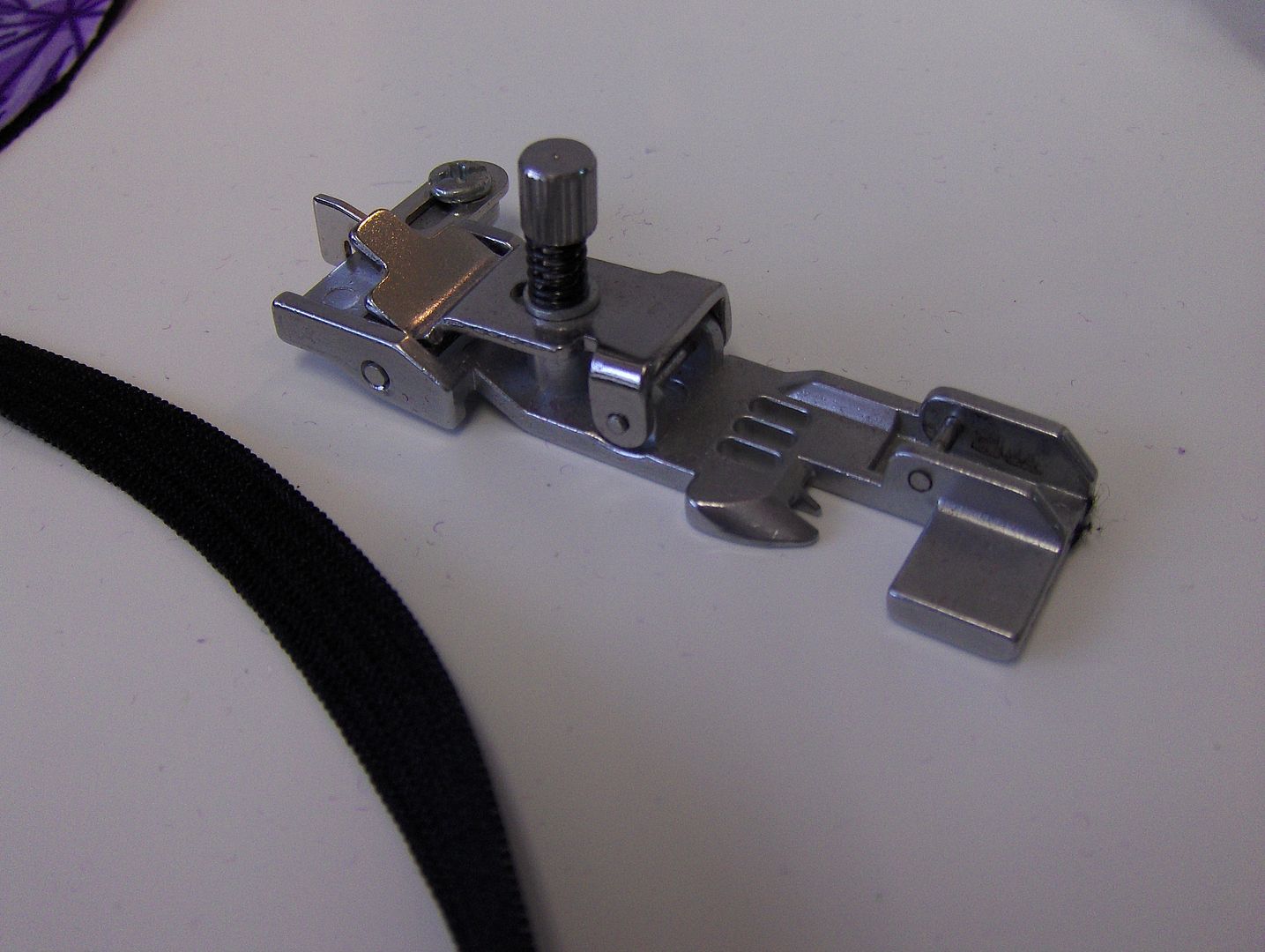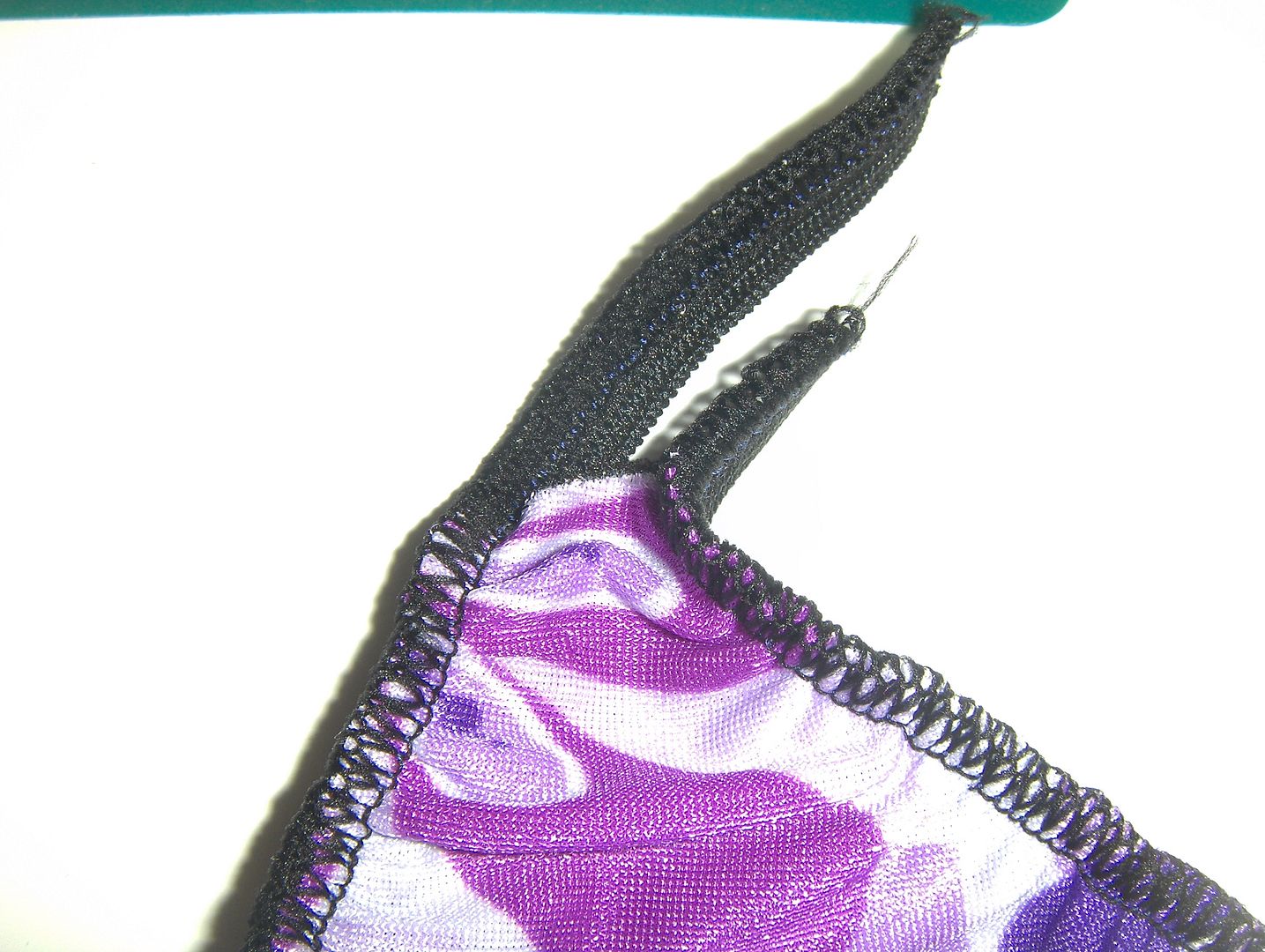 There is also a special presser foot if you usually sew many bikinis, this foot is a driver for the elastic, the elastic goes under the screw and by tightening the screw more or less, get more or less tension on the elastic, and even more importantly, the voltage is constant, so that the garment will be shirred alike.
También hay un pié prensatelas especial si sueles coser muchos bikinis, este prensatelas es un conductor para el elástico, se pasa el elástico bajo el tornillo y aprentando más o menos este tornillo, conseguiremos más o menos tensión en el elástico, y lo que es importante, la tensión es constante, es decir que la prenda quedará fruncida por igual.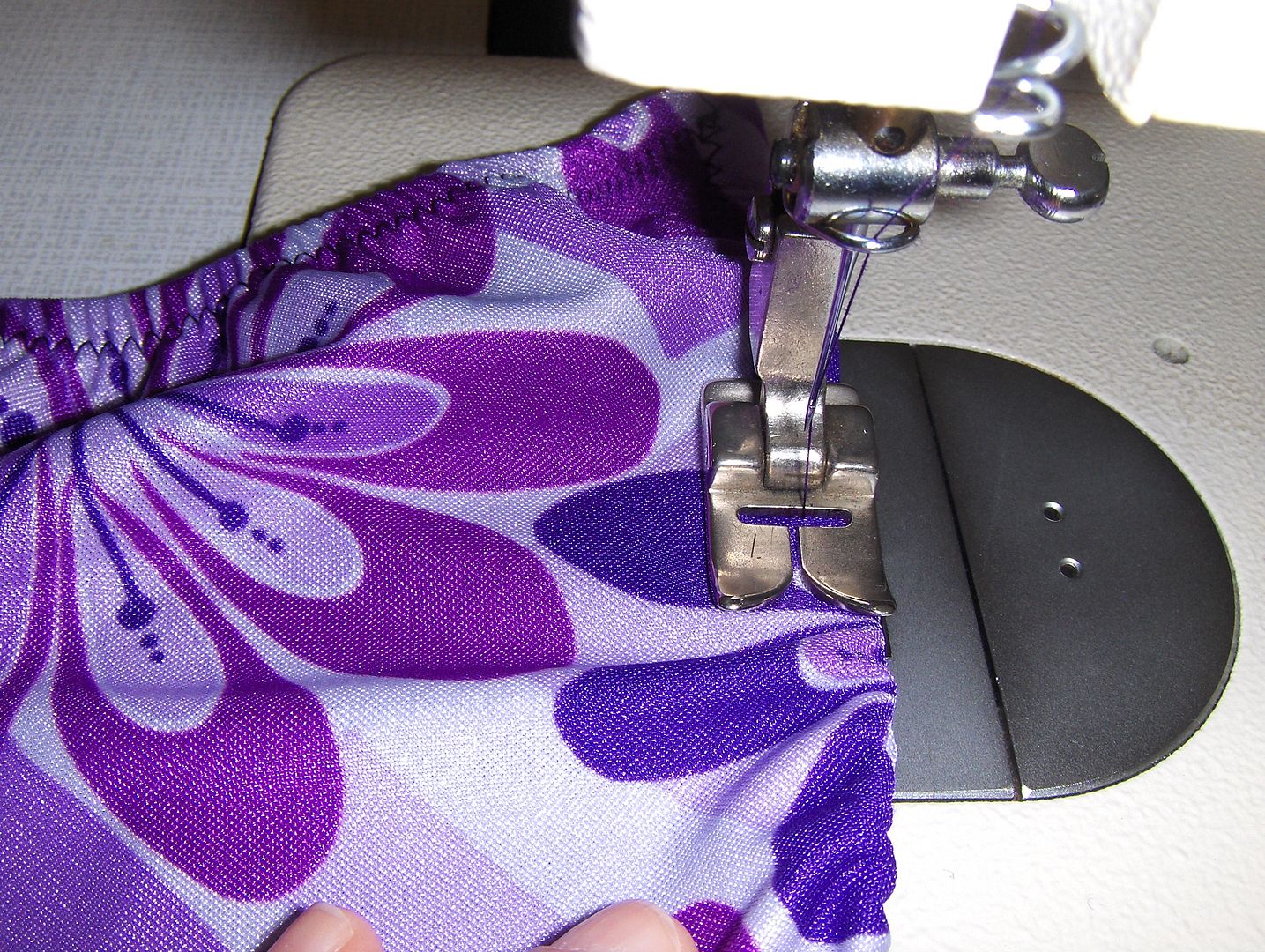 To delete the minimum packages at the junction of the elastic, these is bias cut, (see first photo), once all the elastic sewn, sewn with a zigzag stitch on the right side of garment, sewing at a time the elastic edge of the bottom layer, once completed it is time to enjoy a project of "instant gratification".
Para eliminar al mínimo los bultos en la unión de los elásticos, estos se cortan es sesgo, (ver la primera foto ) , una vez cosidos todos lo elásticos coser con una puntada zig zag por el derecho de la prenda, cosiendo a la vez el borde del elástico de la capa inferior, una vez terminado es hora de disfrutar de un proyecto de "satisfacción inmediata".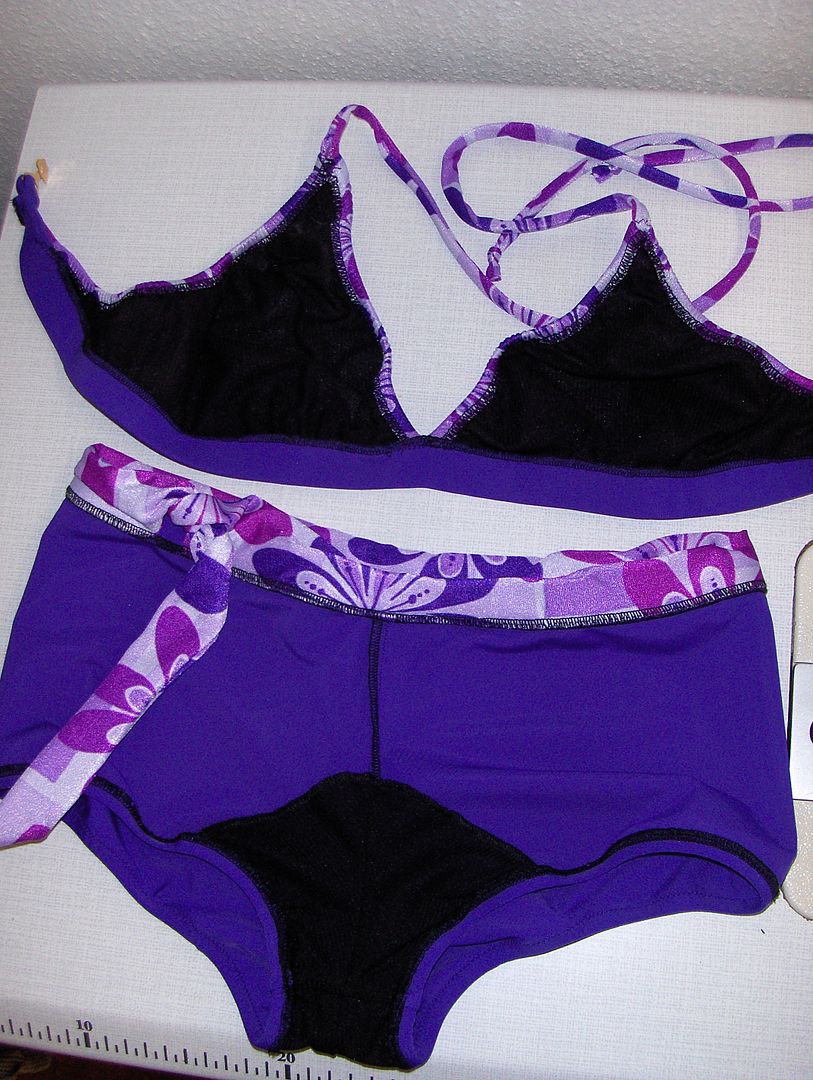 There cover all parts that can be transparent when the suit is wet, if aesthetics are important, not less so is the comfort in these garments.
Hay que tener en cuenta forrar todas las partes que se pueden transparentar cuando el bañador está mojado, si la estética es importante, no lo es menos la comodidad en estas prendas.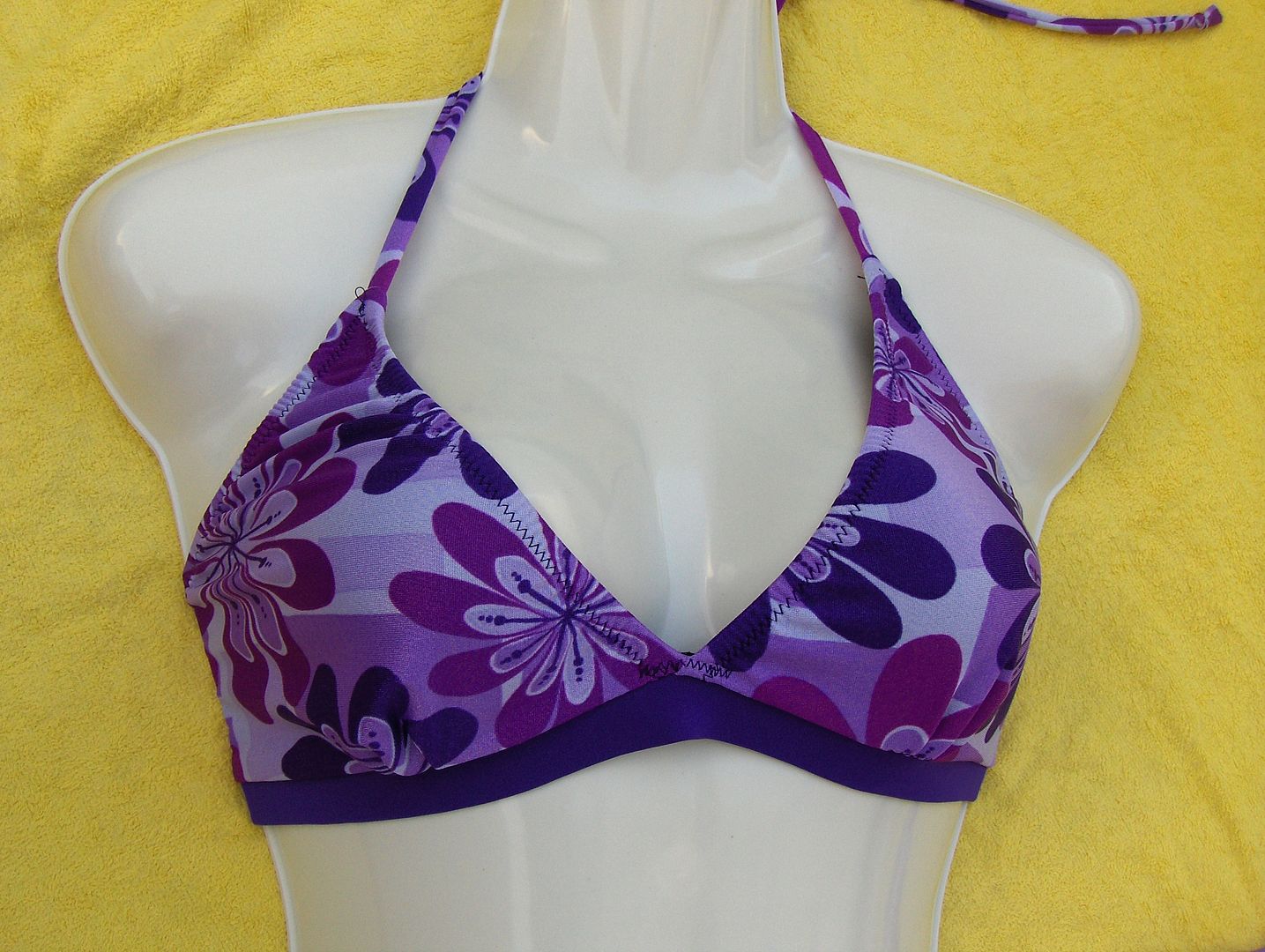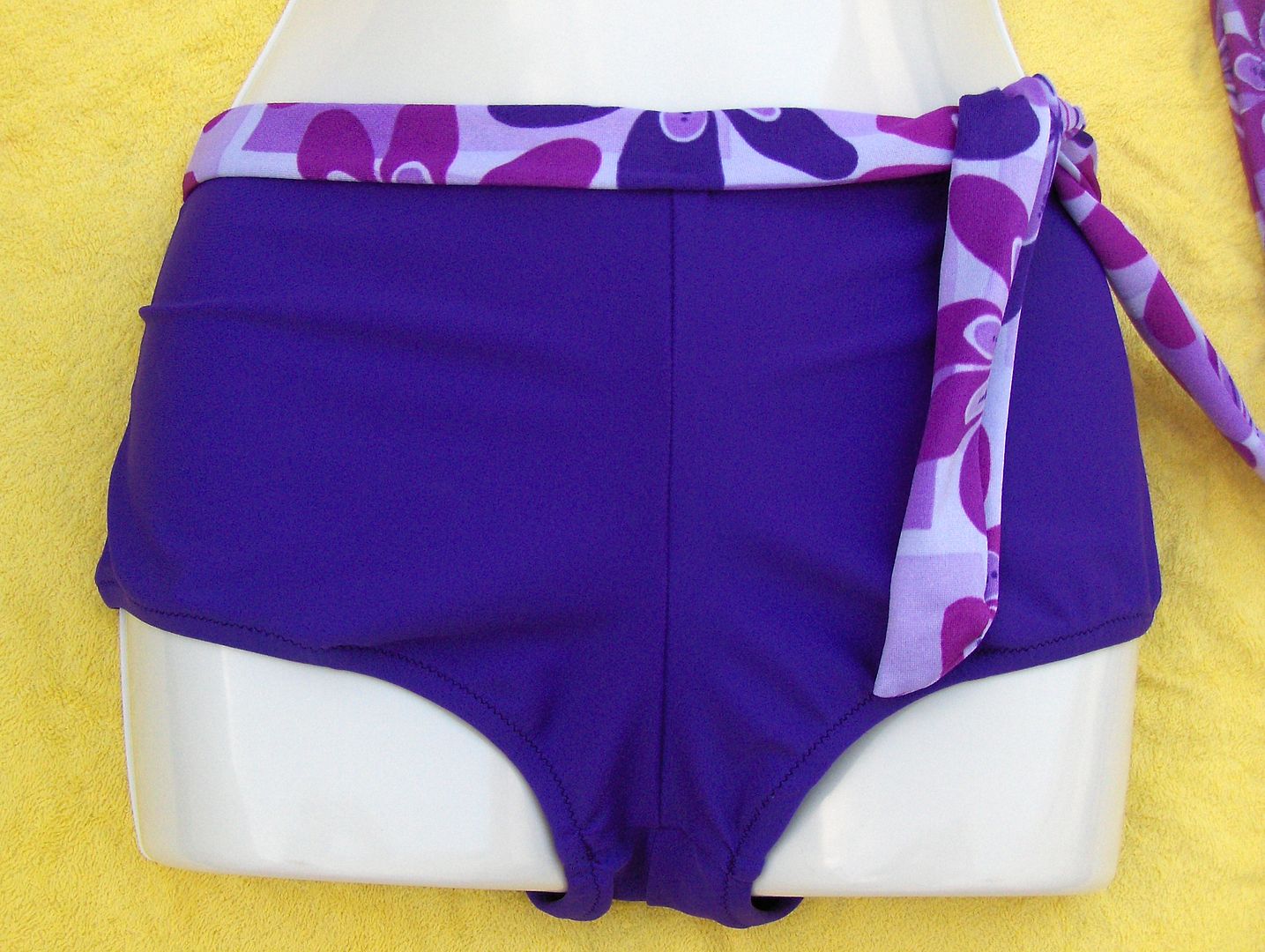 A closer look at the finished garments, of course ... a vintage-inspired bikini in my favorite color, purple, ready to enjoy the sun and the sea ...
Un vistazo más de cerca a las prendas terminadas, por supuesto... un bikini con inspiración vintage en mi color preferido, el púrpura, listo para disfrutar del sol y el mar...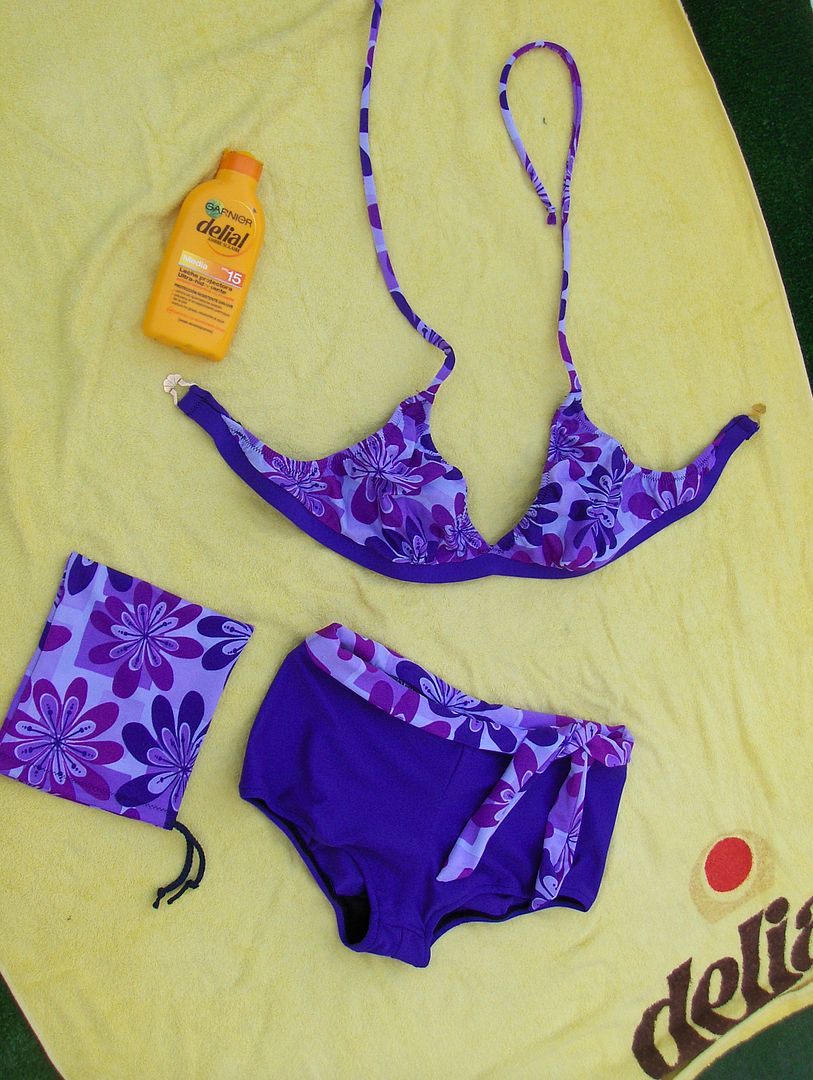 And if you're careful to sew a small bag with the same fabric of the bikini, you have the convenience of always keep the two pieces together and not miss any ... addition to having it located in the drawer open by looking at the bag ....
You can demand more from a garment made at home?
Y si además tienes la precaución de coser una pequeña bolsa con la misma tela del bikini, tienes la comodidad de guardar siempre las dos piezas juntas y que no se pierda ninguna... además de tenerlo localizado en cuanto abras el cajón con solo mirar la bolsa....
Se puede pedir más a una prenda hecha en casa??