Today is the last official day of summer, but I have to say that this summer is getting longer and we still supporting fairly high temperatures here, so to cool down my mind I've sewn a skirt very bubbly ...
Not long ago I found this fabric in my local store, but at first I was reluctant to buy it, after a few seconds I felt that the own fabric shouted me to carry it home with me, little more than a meter of crepe, lightweight and permanent press, with cheerful and colorful color I had seen in a long time and with a print full of beautiful bubbles, impossible to resist all that ...
Hoy es el último día del verano oficialmente, aunque tengo que decir que este verano se está alargando bastante y seguimos soportando temperaturas muy altas por aquí, así que para refrescar un poco mi mente me he cosido una falda muy burbujeante...
Hace poco tiempo yo encontraba esta tela en mi tienda habitual, aunque al principio me resistí a comprarla, después de unos segundos yo sentía que la propia tela me pedía a gritos que la llevara a casa conmigo, poco más de un metro de fino crepe, ligero e inarrugable , con el color más alegre y vistoso que había visto en mucho tiempo y con un estampado lleno de hermosas burbujas, imposible resistirse a todo eso...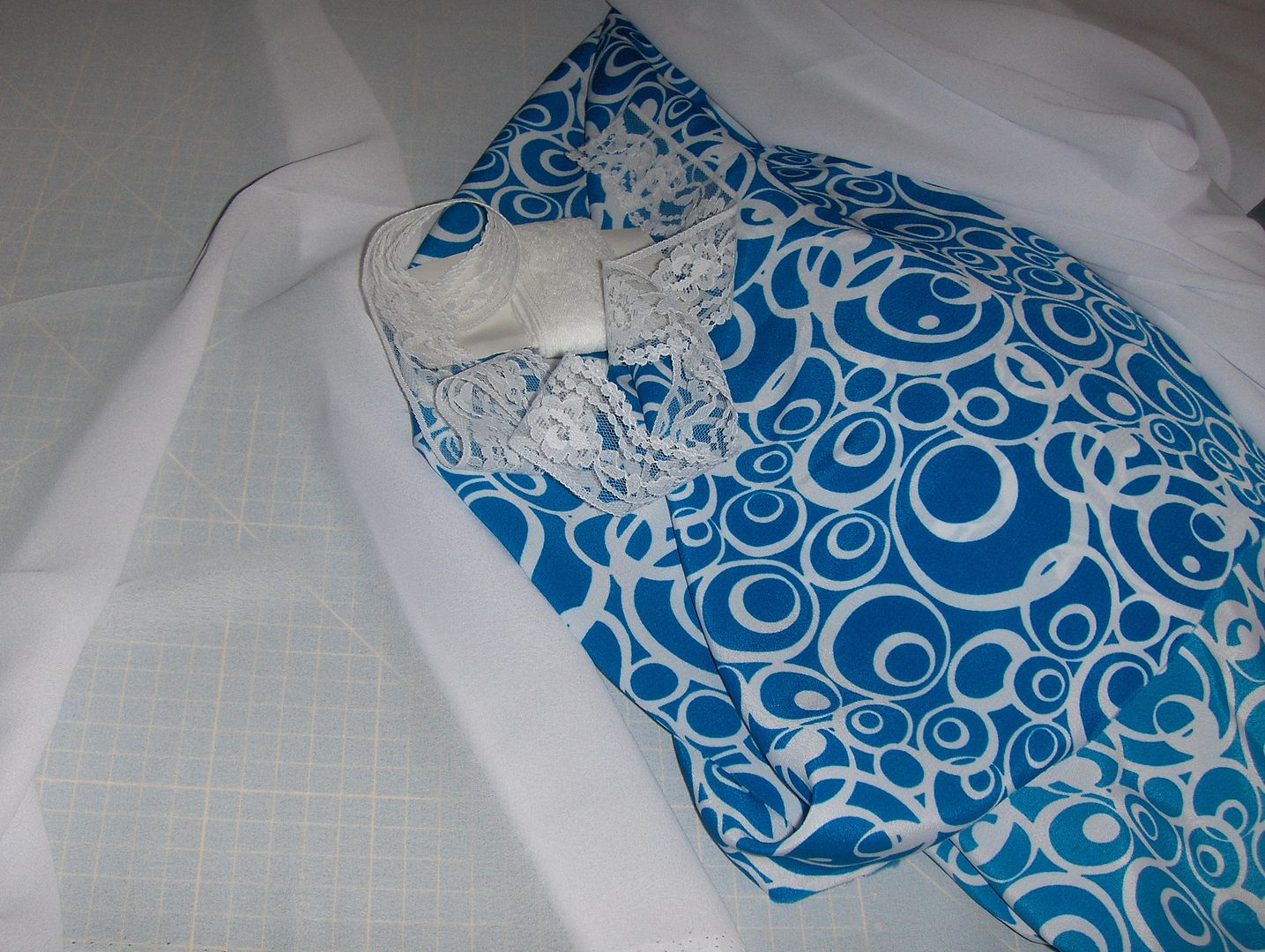 At first I was not sure what to do with it, until finally I elaborate on my wish list of outstanding sewing patterns and found Burda magazine January 1995 the modelo115.
This pattern consists of a two-layer skirt at different levels, so after looking at my fabric stash, I finally found a quality white fabric similar to the fabric of bubbles, I decided to make the two layers at the same level and add a lace to the hem of the bottom layer, so I have a skirt that suggests a slip underneath, something I find very beautiful and delicate.
En principio no tenía muy claro que hacer con ella, hasta que finalmente he rebuscado en mi lista de deseos de patrones pendientes de coser y me encontré con la revista Burda de Enero de 1995, el modelo115.
Este patrón se compone de una falda de dos capas a distinto nivel, así que después de buscar en mi stash de telas, finalmente encontré una tela blanca de calidad similar a la tela de burbujas , decidí hacer las dos capas al mismo nivel y añadir un encaje al dobladillo de la capa inferior, así tengo una falda que insinúa una combinación debajo, algo que me resulta muy bonito y delicado.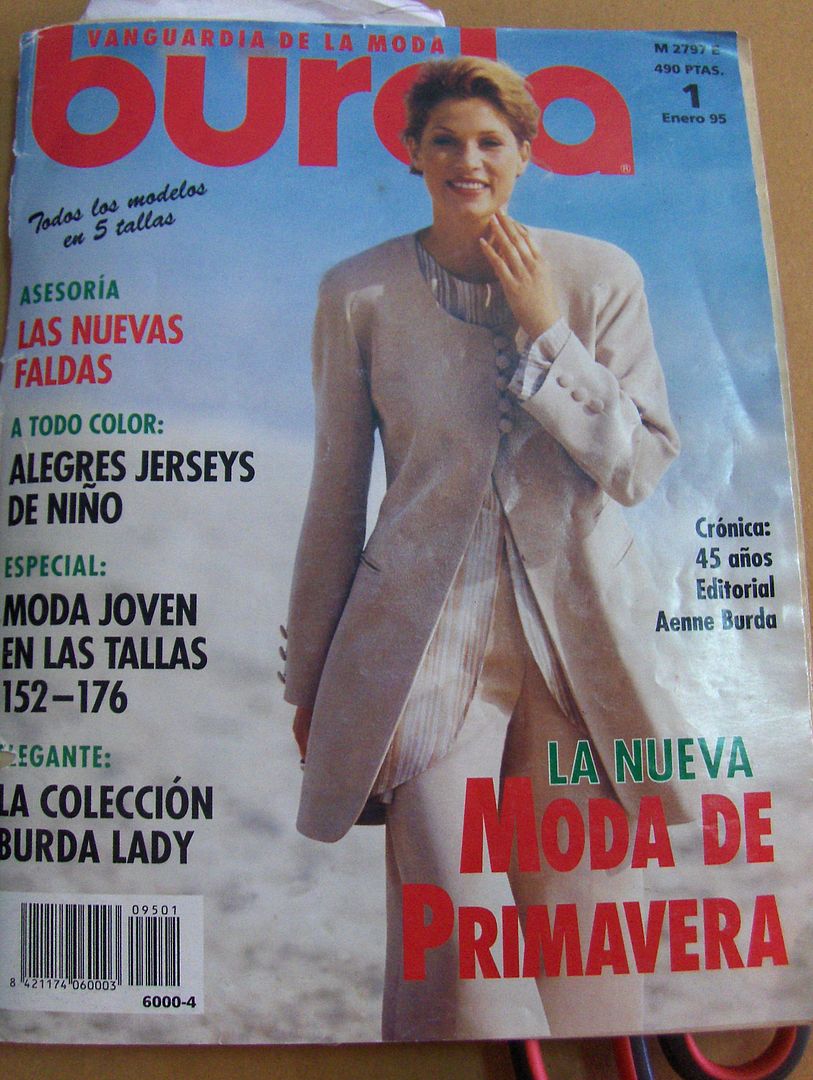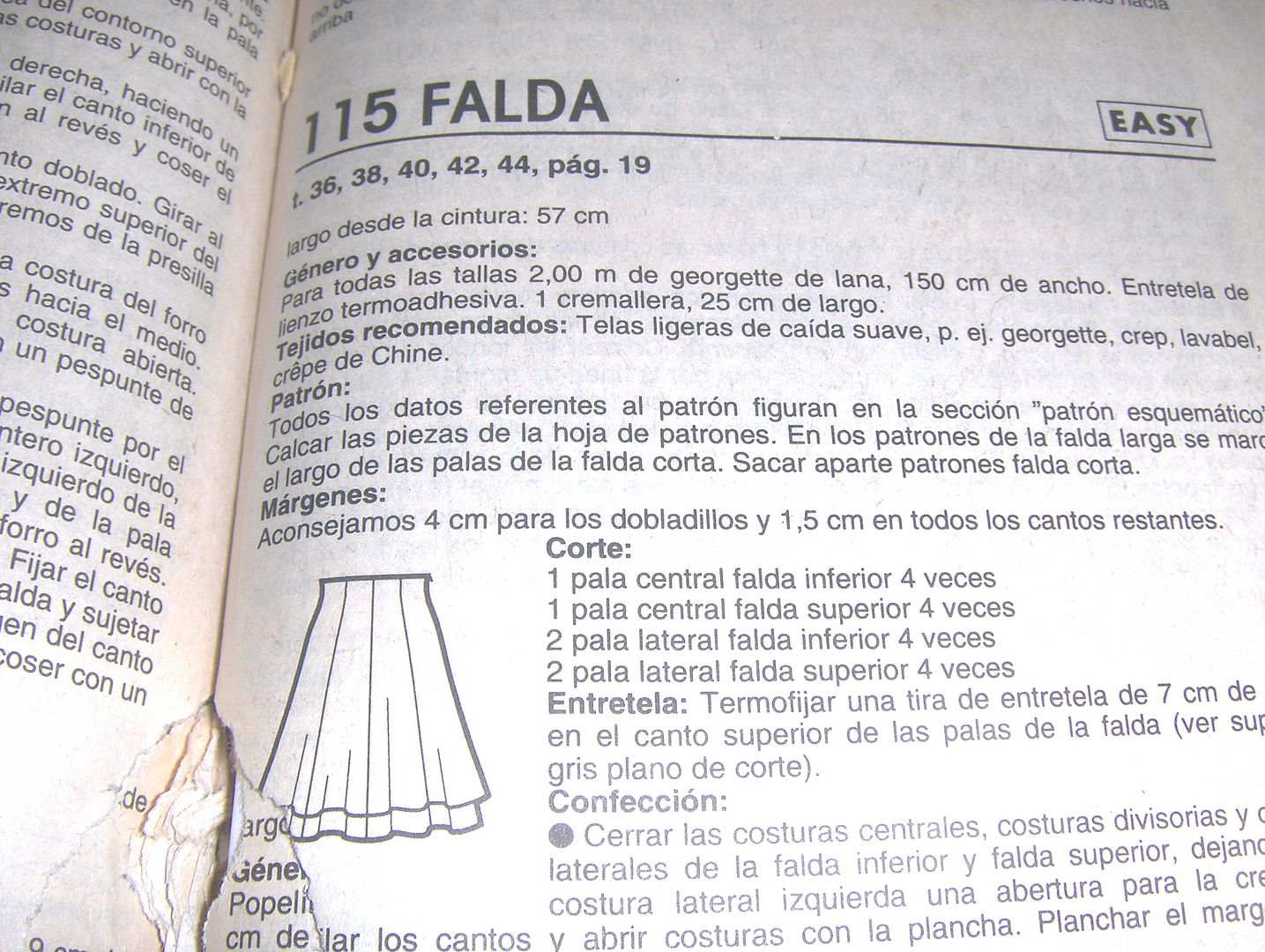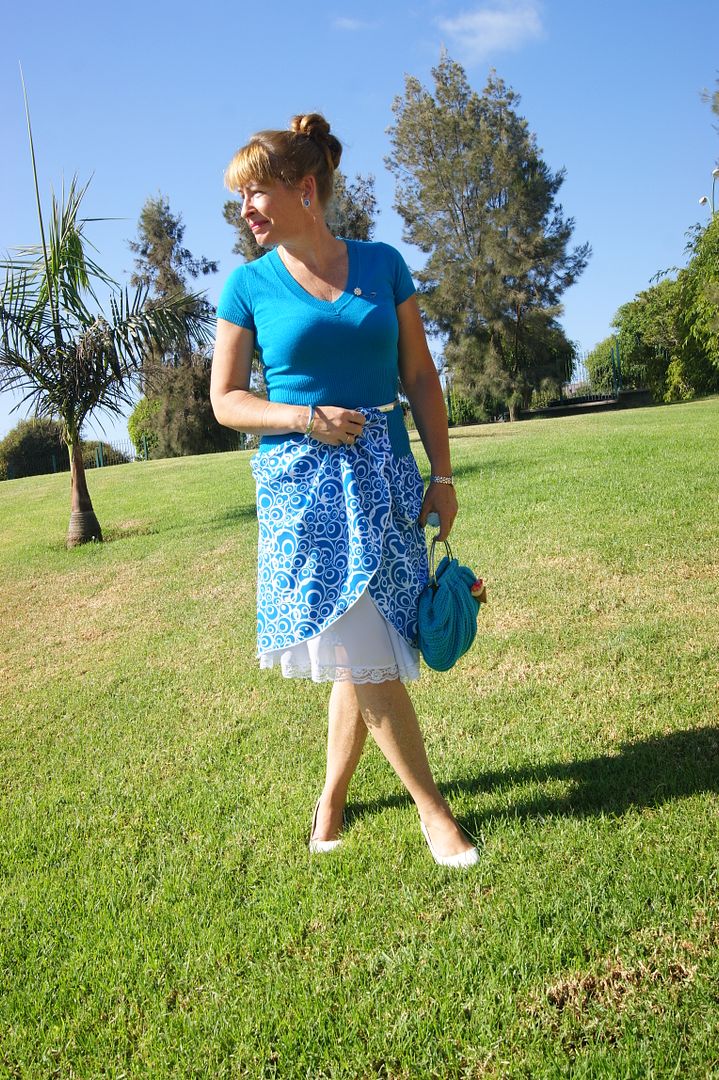 Some light fixtures to accompany a vibrant outfit, this bag has appeared here before.
Algunos accesorios ligeros para acompañar a un outfit efervescente, este bolso ha aparecido antes aquí.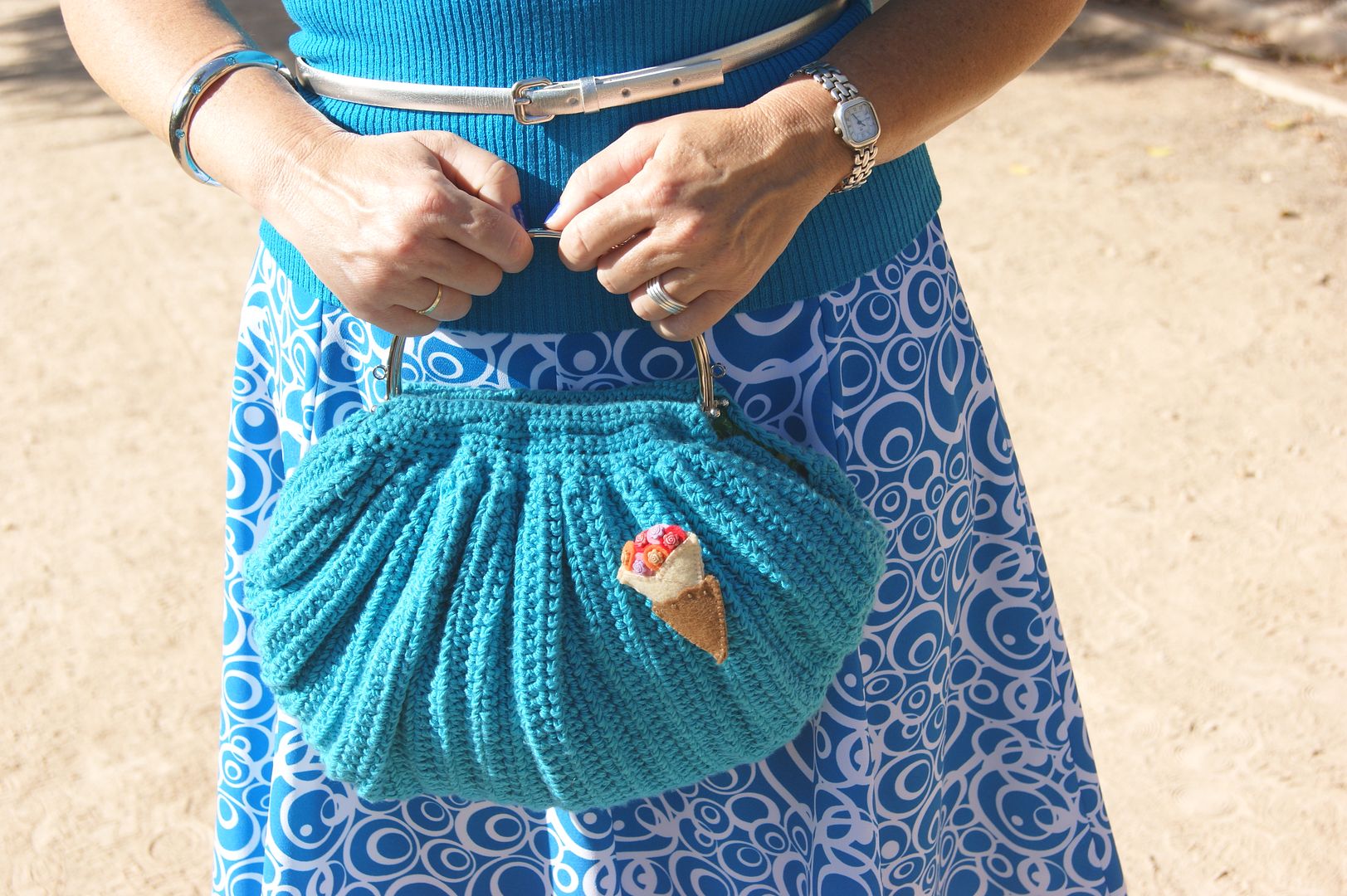 So I'm enjoying the nice weather ..
Entonces yo estoy disfrutando de la buena temperatura...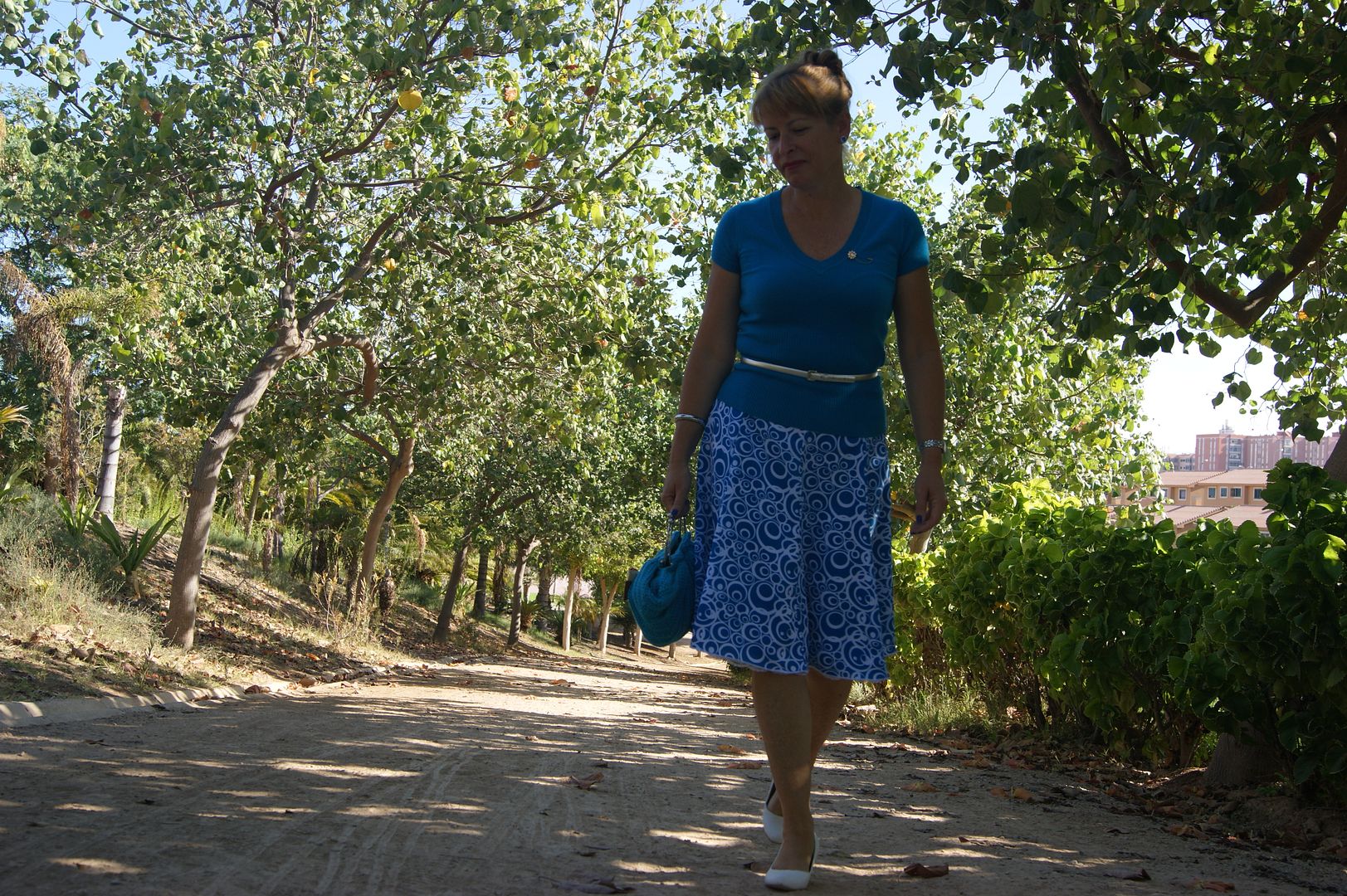 And I've decided to spend the last official day of summer ...
Y he decidido pasar el último día oficial de verano...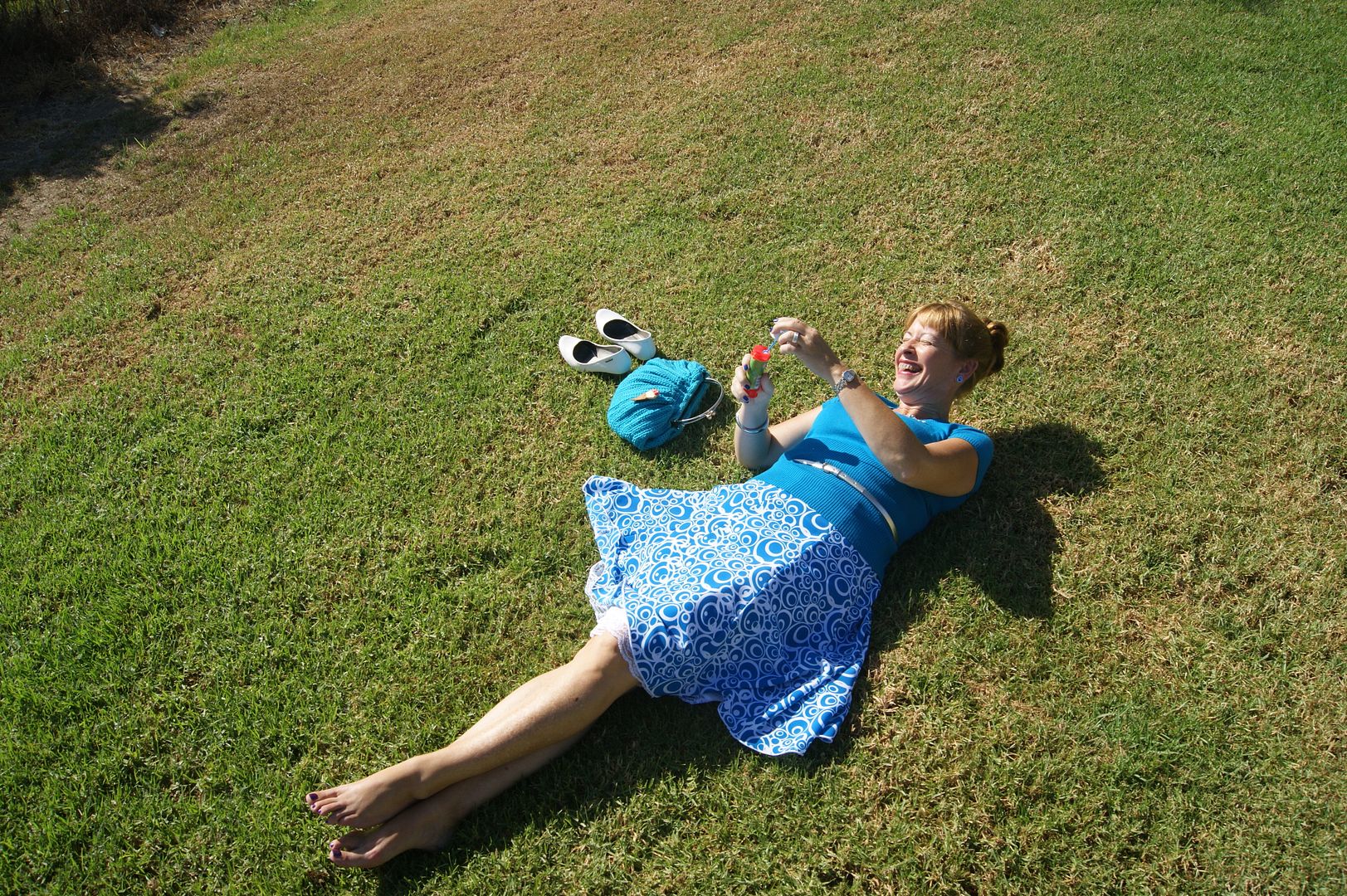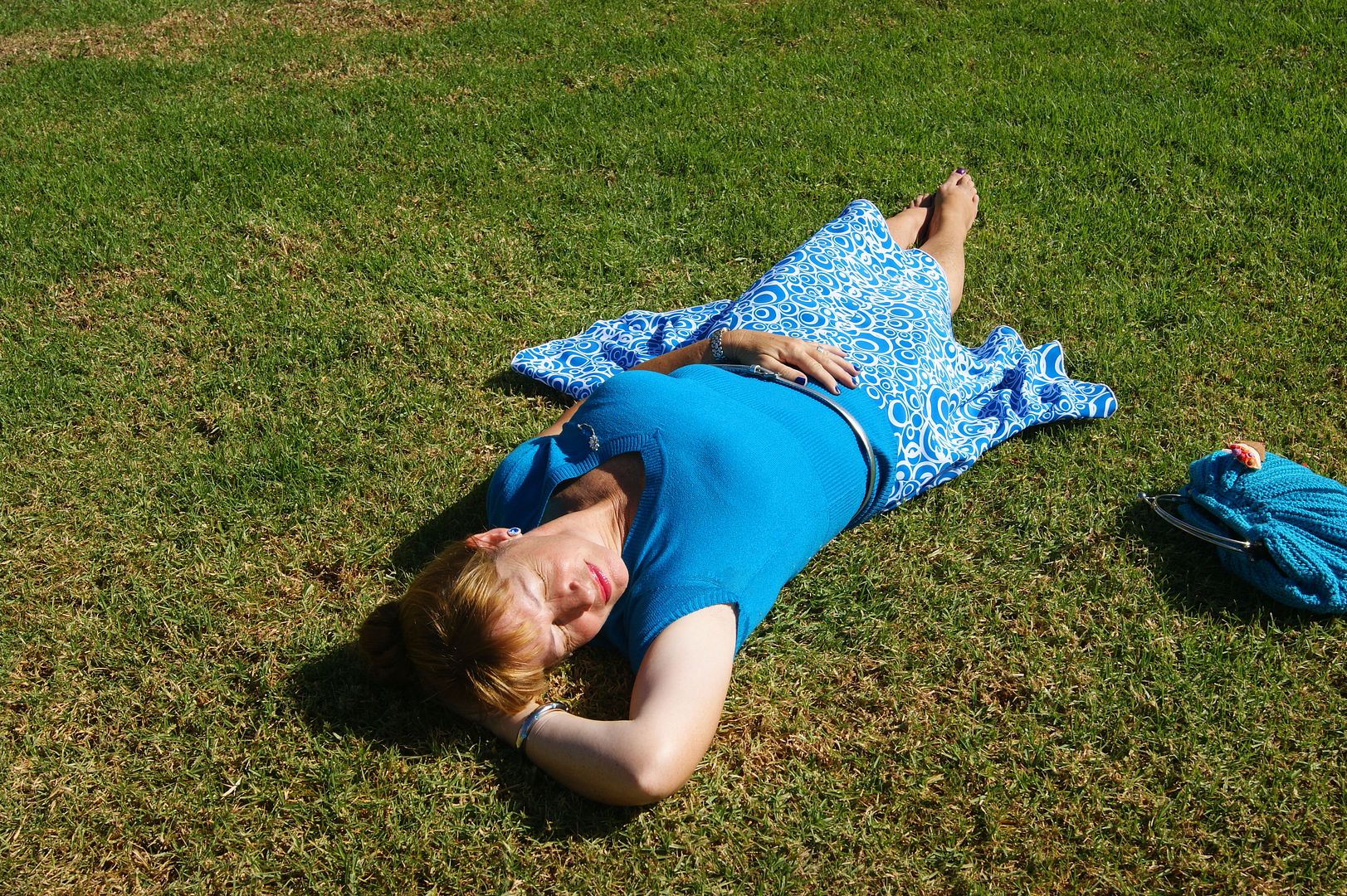 Happy fall!
Feliz otoño!