Long time without going through here, I have taken a week's holiday with family and return to the routine involved considerable effort for me, but I kept sewing in spare time, you know that sewing is food for my soul. ..
This is Antonella and she longed for the model 133 which appears in the magazine Burdastyle August 2012, this is the second version of this pattern, if you're curious you can see the first version here ... and the best thing is that there will be a third version, but that will be soon.
Mucho tiempo sin pasar por aquí, he tomado una semana de vacaciones con la familia y volver a la rutina supone un esfuerzo considerable , sin embargo, yo no dejé de coser en los ratos perdidos, ya sabes que coser es el alimento para mi alma...
Esta es Antonella y el modelo por el que ella suspiraba es el 133 que aparece en la revista Burdastyle de agosto de 2012, esta es la segunda versión de este patrón, si tienes curiosidad puedes ver la primera versión aquí... y lo mejor es que habrá una tercera versión, pero eso será proximamente.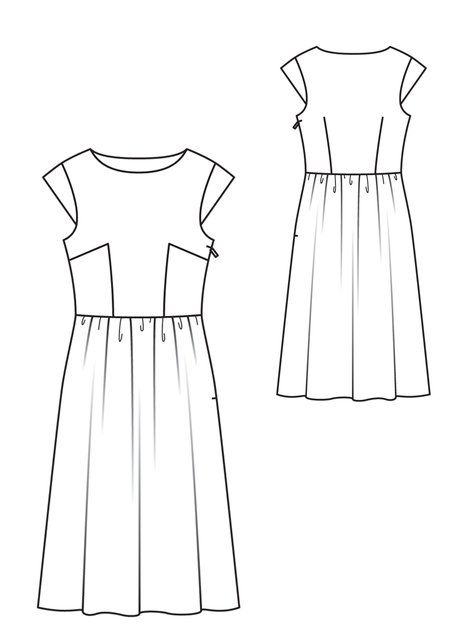 Antonella wanted a blue dress, we chose a fabric with the beautiful color of the sky in summer and then cut and prepare the front body of the dress she ordered it completely alone embroidery to make it a self-designed, fully adapted to her taste ,, I have to add my complete admiration for the exquisite embroidery work she did considering it is the first time she embroiders something, spent some time doing the little flowers in her free time and when one of them came out crooked or was not perfect, she booted it right away and started again, demonstrating her enthusiasm for a perfect job.
Antonella deseaba un vestido en azul, elegimos una tela con el hermoso color del cielo en verano y después de cortar y preparar el cuerpo frontal del vestido ella se encargó solita de bordarlo completamente para convertirlo en un diseño propio, totalmente adaptado a su gusto, tengo que añadir mi completa admiración por el exquisito trabajo de bordado que ella hizo teniendo en cuenta que es la primera vez que borda algo, estuvo algún tiempo haciendo las pequeñas flores en sus ratos libres y cuando alguna salía torcida o no estaba perfecta, enseguida la deshacía y empezaba de nuevo, lo que demuestra su ilusión por un trabajo perfecto.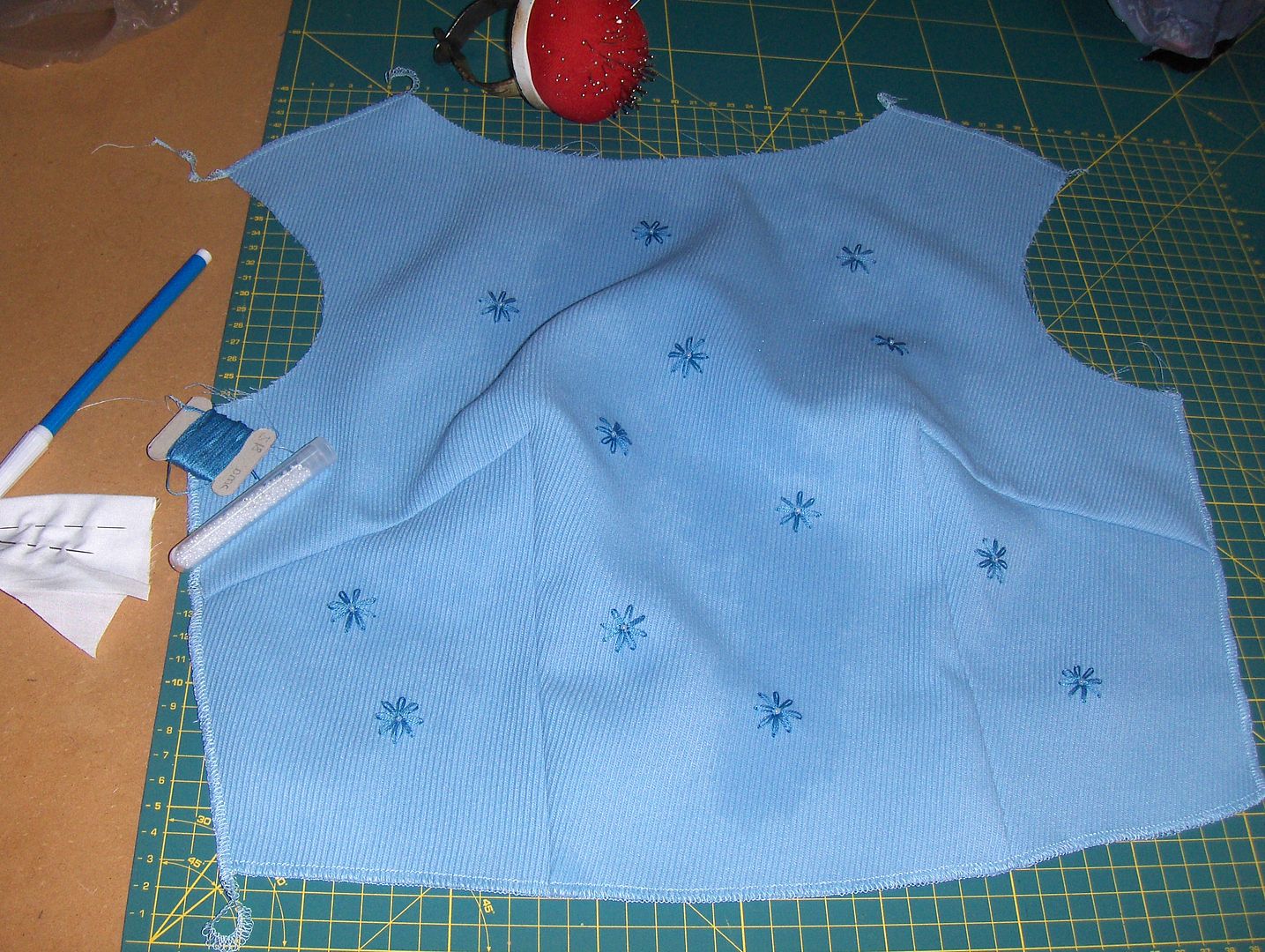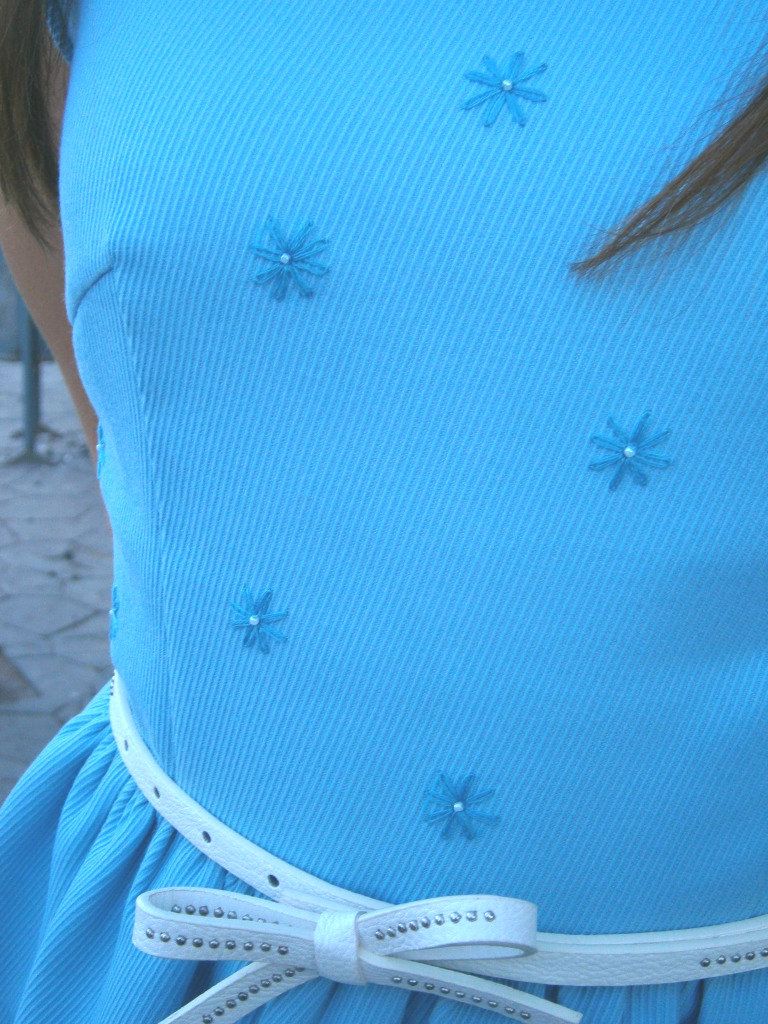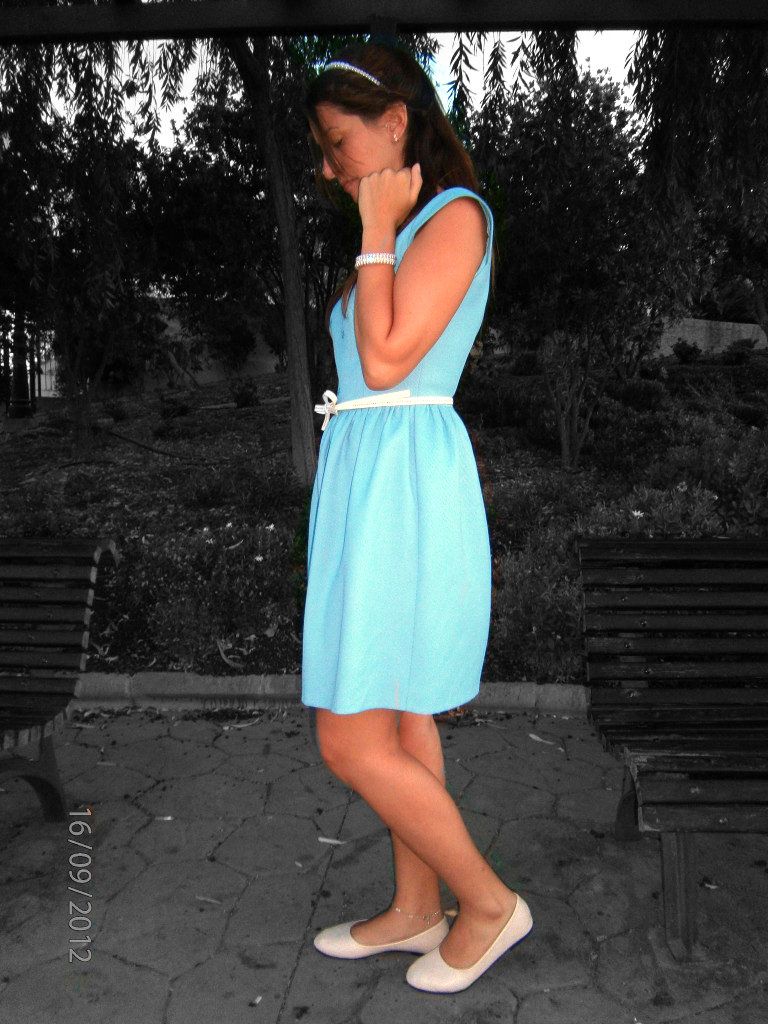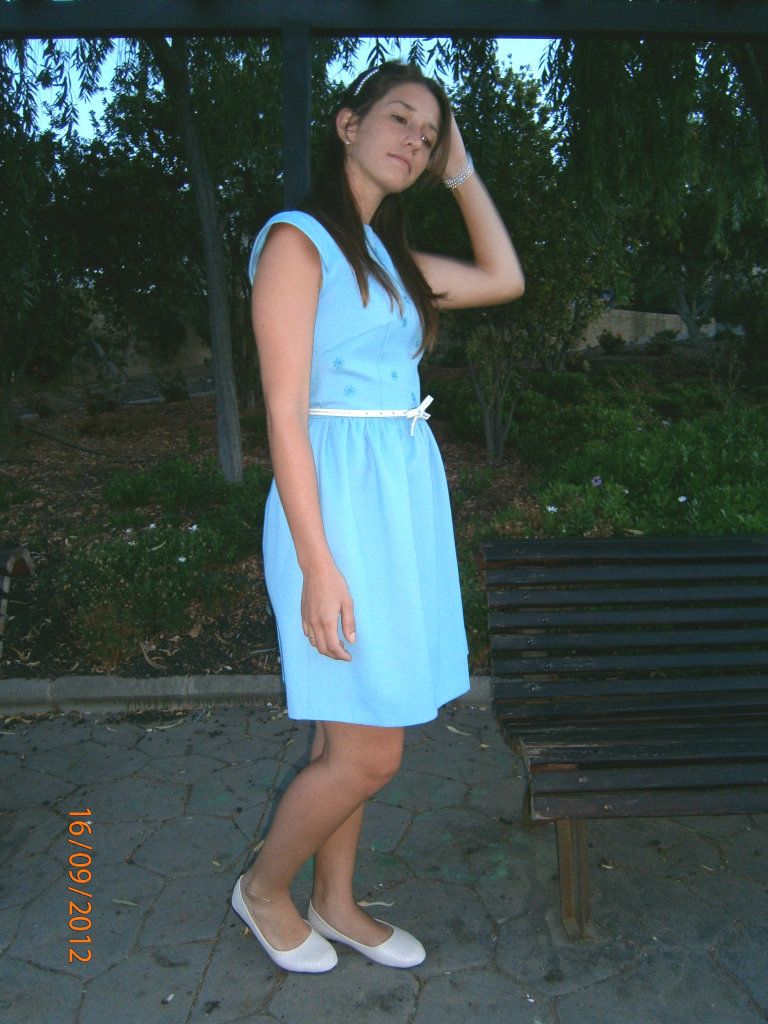 To help highlight the delicate elegance of this dress, we chose a few accessories with delicate appearance, like the dress, so that they remain in the background, leaving center stage to dress itself.
Para contribuir a resaltar la delicada elegancia de este vestido, elegimos muy pocos accesorios, con apariencia tan delicada como el vestido para que permanezcan en segundo plano, dejando todo el protagonismo al propio vestido.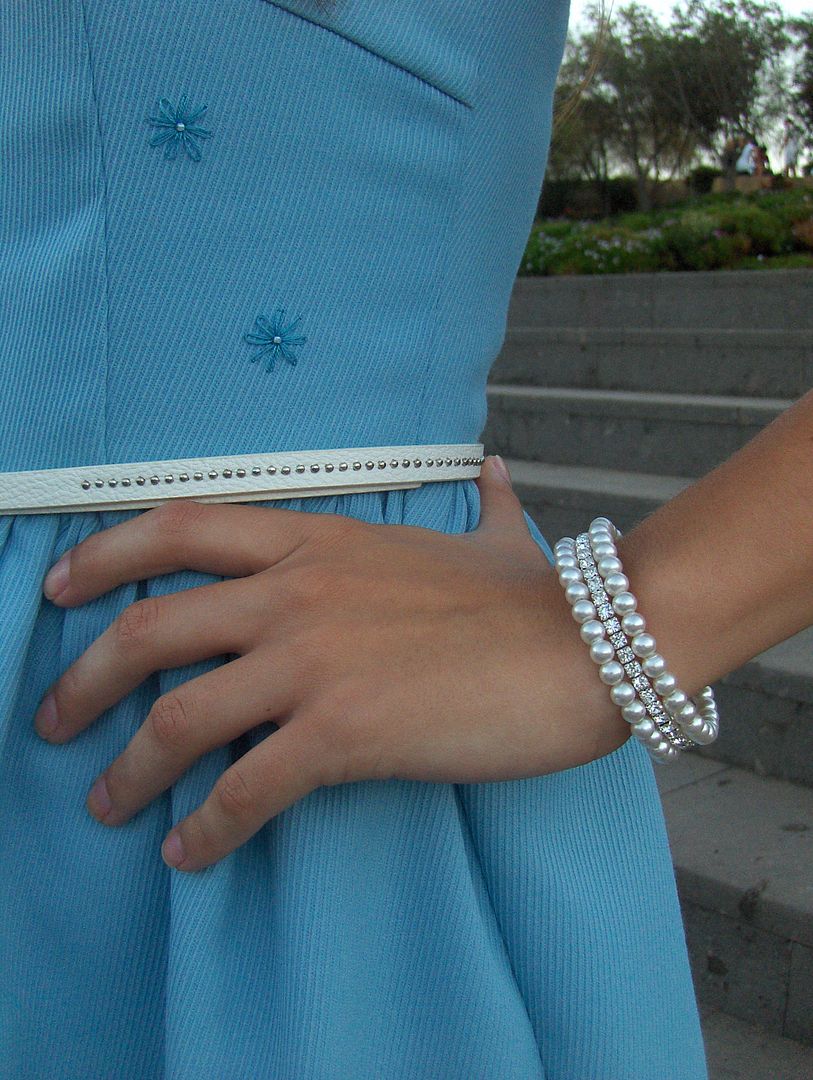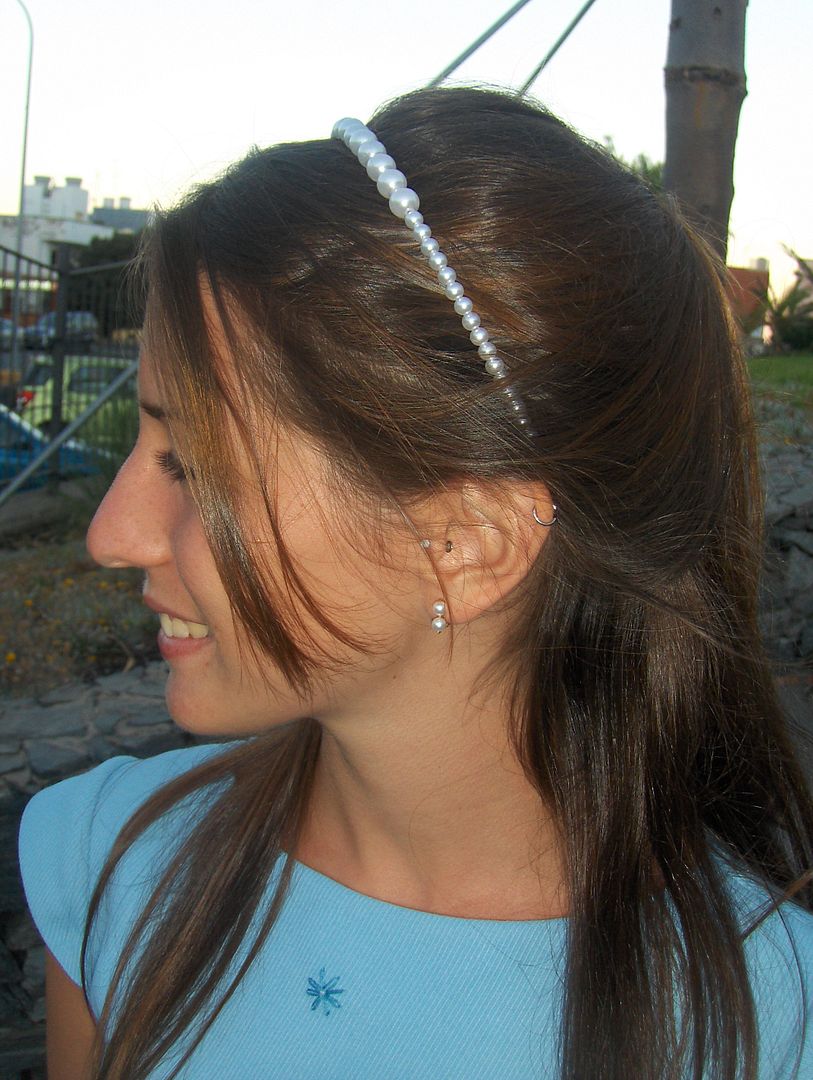 So it is fun to share hobbies and to convey my humble sewing skills in return for the great satisfaction of enjoying a lot. creating beautiful clothes for my loved ones.
Así que es muy divertido esto de compartir aficiones y poder transmitir mis humildes conocimientos en la costura a cambio de la enorme satisfacción de disfrutar confeccionando bonitas prendas para los seres queridos.