This last weekend was my oldest son's birthday, this birthday curiously begins to fall on this side of the hemisphere as this year fell on the day of death just summer and autumn birth.
Este pasado fin de semana fue el cumpleaños de mi hijo mayor, curiosamente este cumpleaños da inicio al otoño en este lado del hemisferio ya que este año cayó en el día justamente de la muerte del verano y nacimiento del otoño.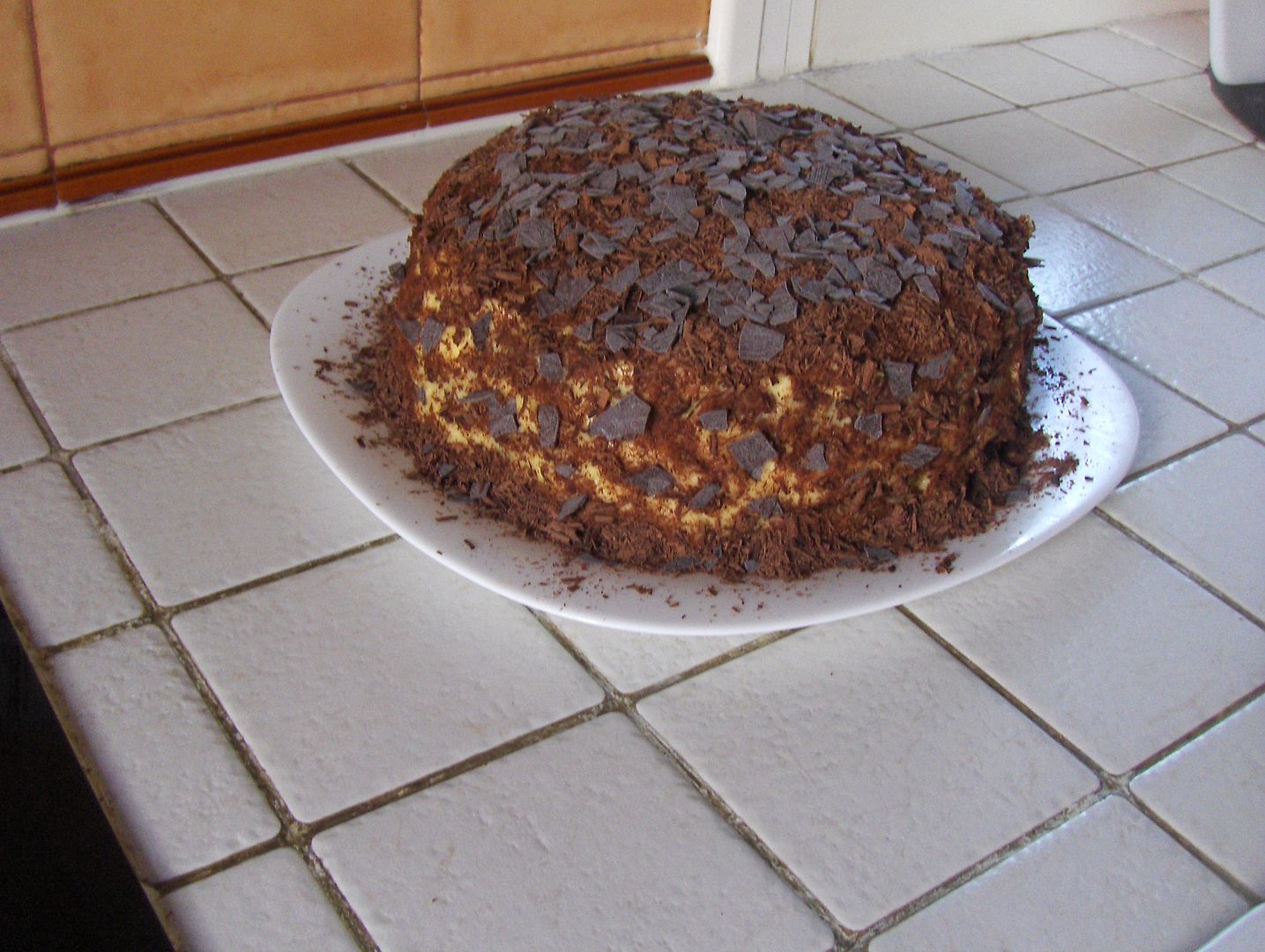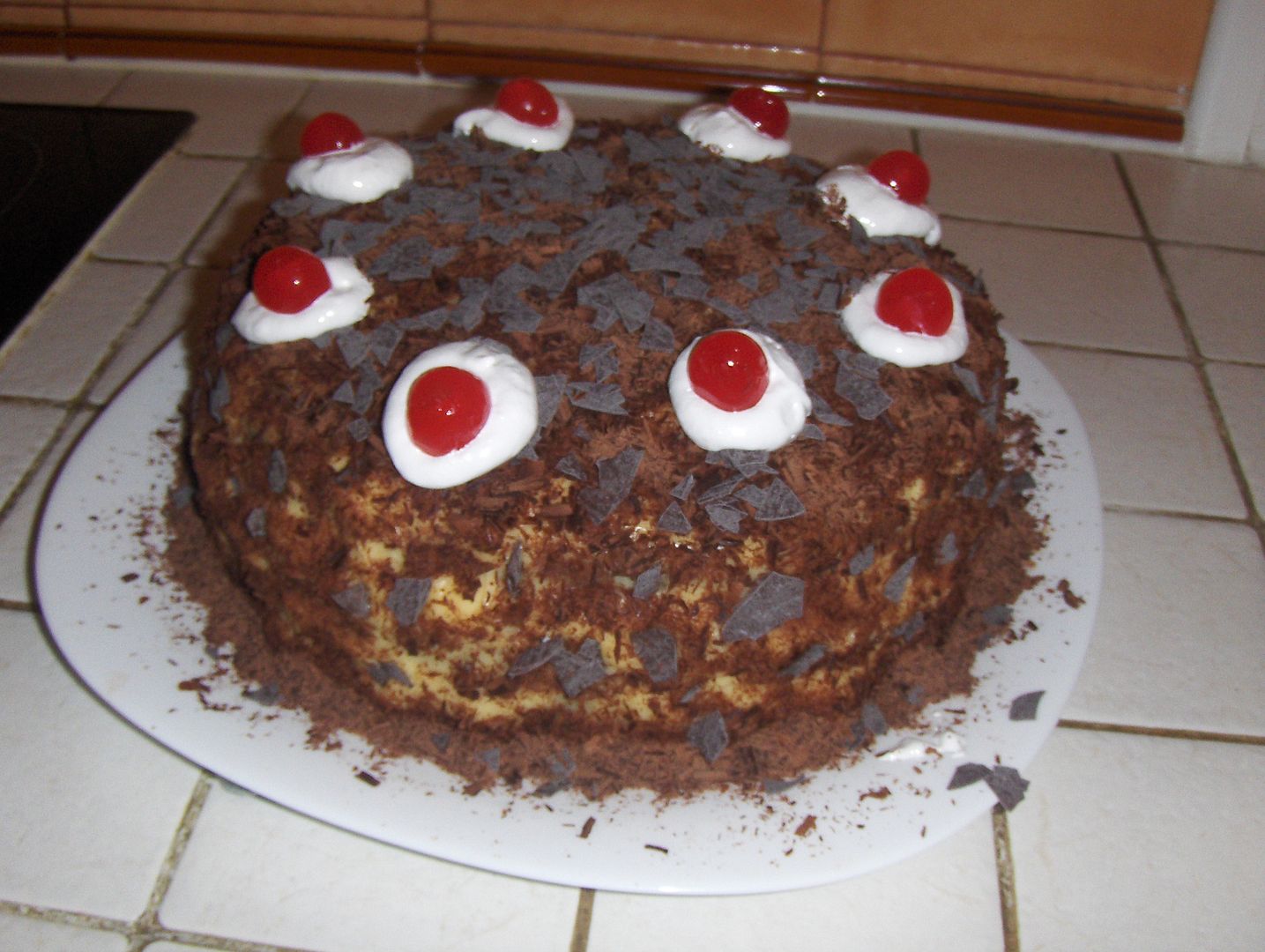 So with these events in mind, I decided to to make my son the birthday cake, this time I had no thought of doing anything structured things, and at other times I had been inspired by the tastes of the birthday cake preparation, you can see here the cake mixer DJ for my youngest son and here Harry Potter cake for Ely. This time I wanted just a cake for the usual to enjoy laughter and good company in family tucking the honoree in question.
Así que con estos acontecimientos en la mente, opté por hacerle a mi hijo la tarta de cumpleaños, esta vez no tenía pensado hacer nada de cosas estructuradas, ya que en otras ocasiones me había inspirado en las aficiones de los cumpleañeros para preparar la tarta, puedes ver aquí la tarta de mesa de mezclas para mi hijo menor y aquí la tarta de Harry Potter para Ely. Esta vez quería simplemente una tarta para de las de siempre para saborear entre risas y buena compañía arropando en familia al homenajeado en cuestion.
The laughter came later, when my son came home and saw the cake. It turns out that this time unbeknownst to me, had prepared a cake similar to one that appears at the end of a game that he uses a lot, Portal.
For explanations, laughing him and his girlfriend, this cake is the "reward" when you have completed the various stages of the game. The following comment from my son to me was: "If you're a geek without trying"
La risa vino después, cuando mi hijo llegó a casa y vio la tarta. Resulta que esta vez sin saberlo yo, había preparado una tarta muy similar a otra que aparece en el final de un videojuego que él usa mucho, Portal.
Por las explicaciones , entre risas de él y su novia, esta tarta es la "recompensa" cuando se han completado las distintas fases del videojuego. El comentario siguiente de mi hijo hacia mi fue: "Si es que eres una friki sin proponértelo"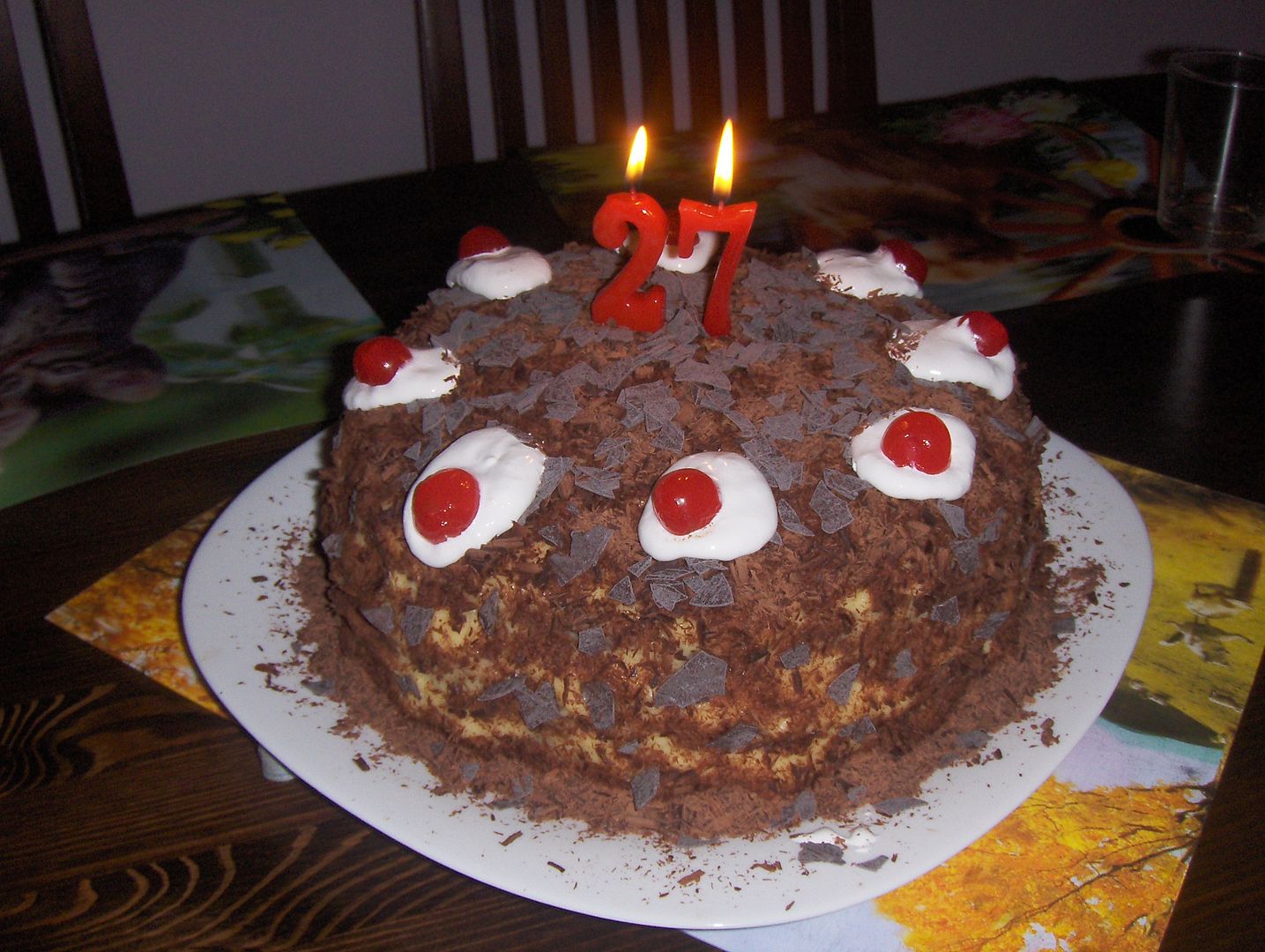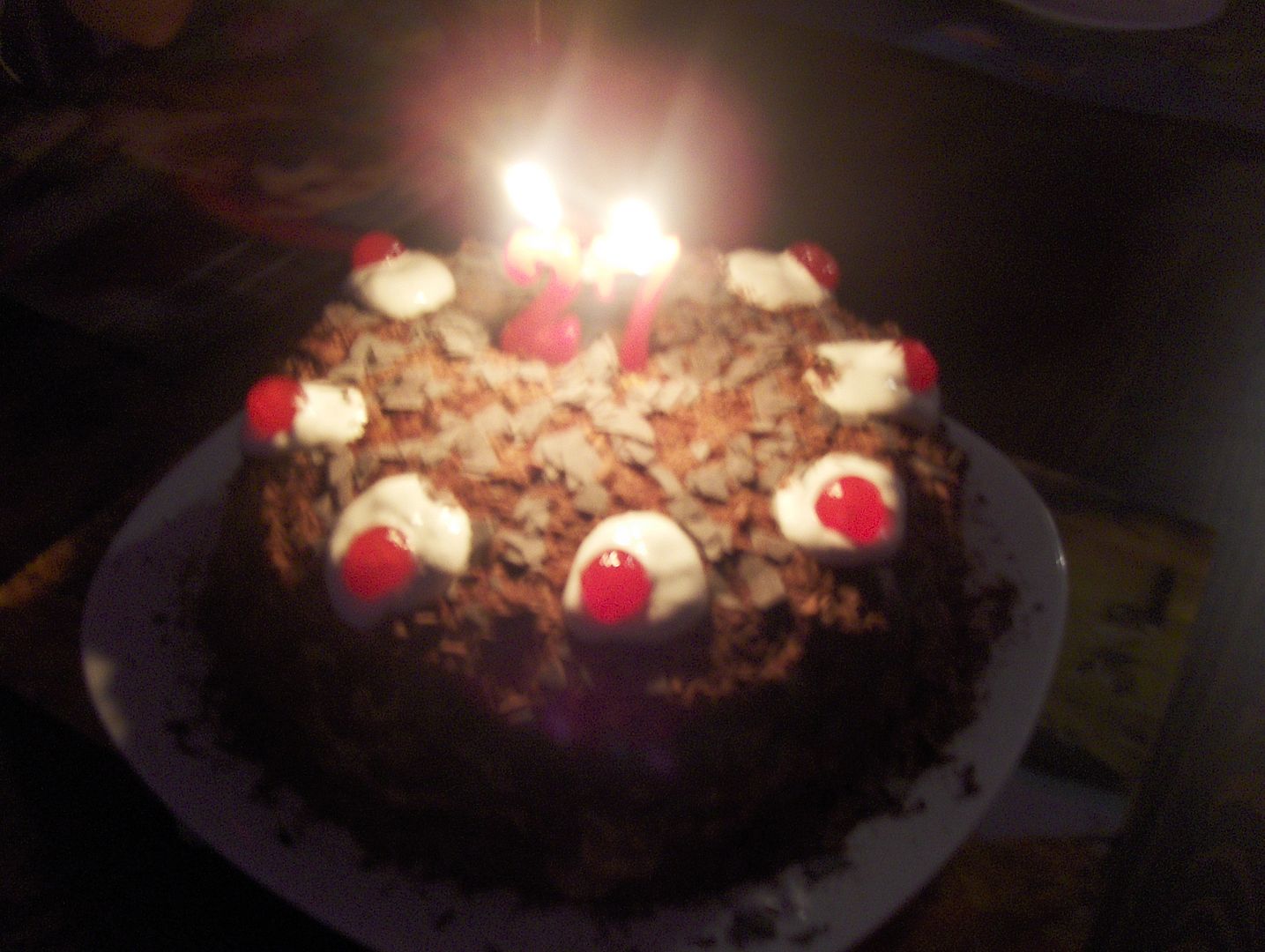 The cake I made this time was a two-toned cake, the bottom layer of cocoa with candied strawberries baked in the cake itself, a layer of raspberry jam, the second layer of vanilla sponge cake with whipped cream filling with pieces of strawberries and the last layer of vanilla sponge cake,



La tarta que preparé esta vez era un bizcocho de dos tonos, la capa inferior de cacao con fresas almibaradas horneadas en el propio bizcocho, una capa de mermelada de frambuesa, la segunda capa de bizcocho de vainilla, con relleno de chantilly con trozos de fresas y la última capa de bizcocho de vainilla,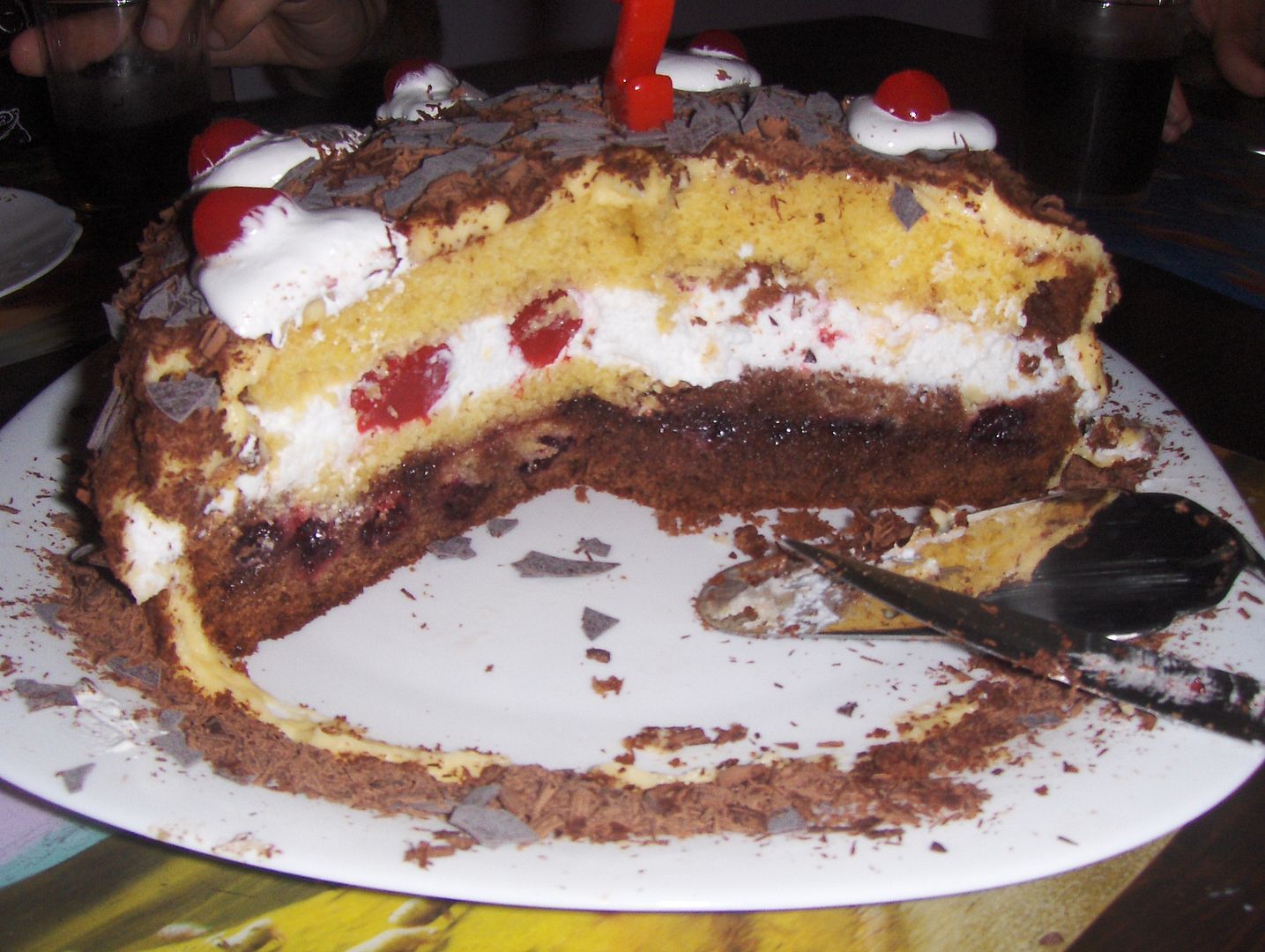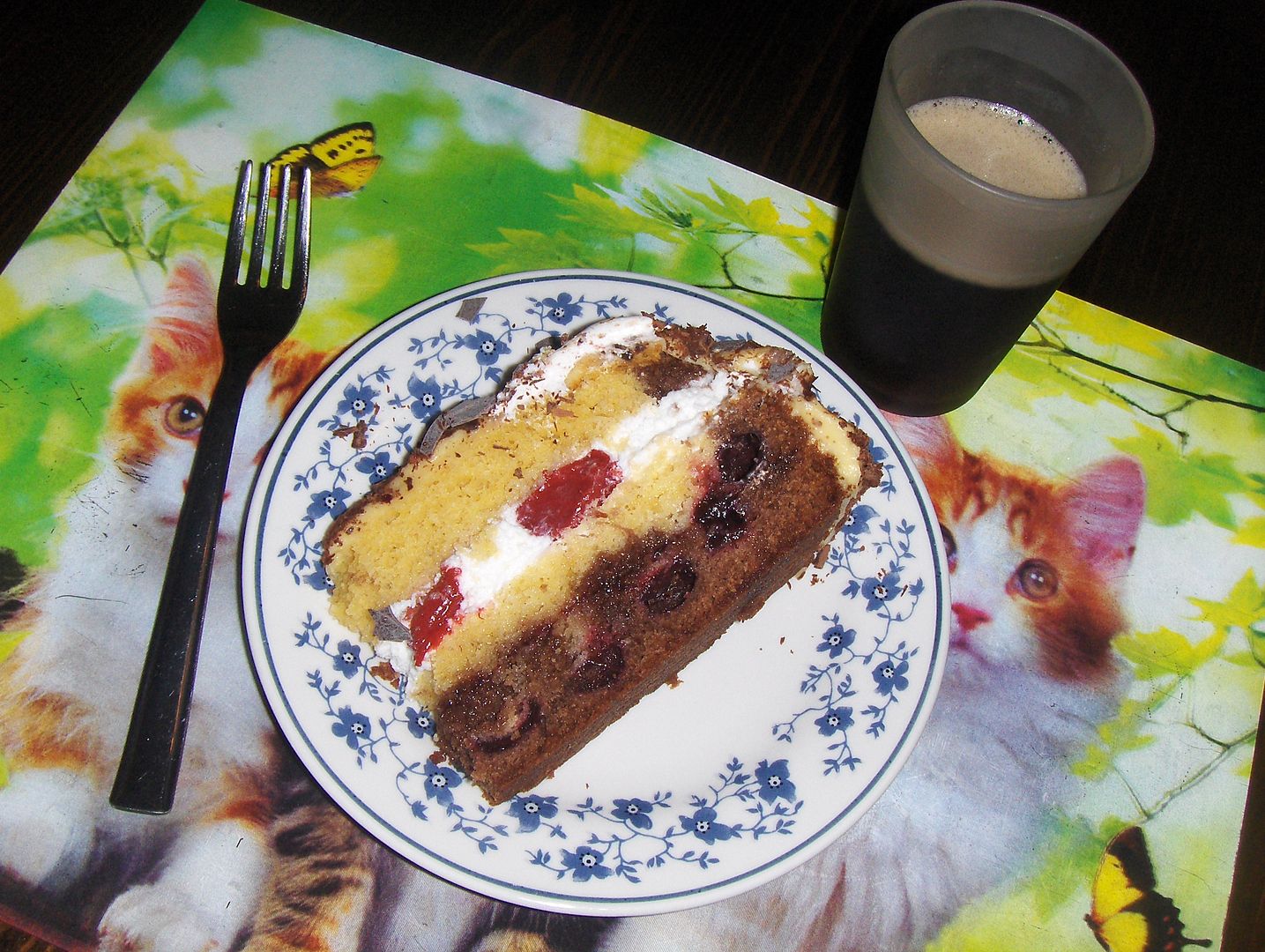 All of it covered with a thick layer of vanilla pudding and topped with grated black chocolate .... that is, of those cakes that fat just looking it .... but worth it to see this happy face ....
Toda ella cubierta de una gruesa capa de pudin de vainilla y rematada con chocolate negro rallado.... vamos, de esas que engordan con solo mirarla.... pero vale la pena por ver esta cara de felicidad....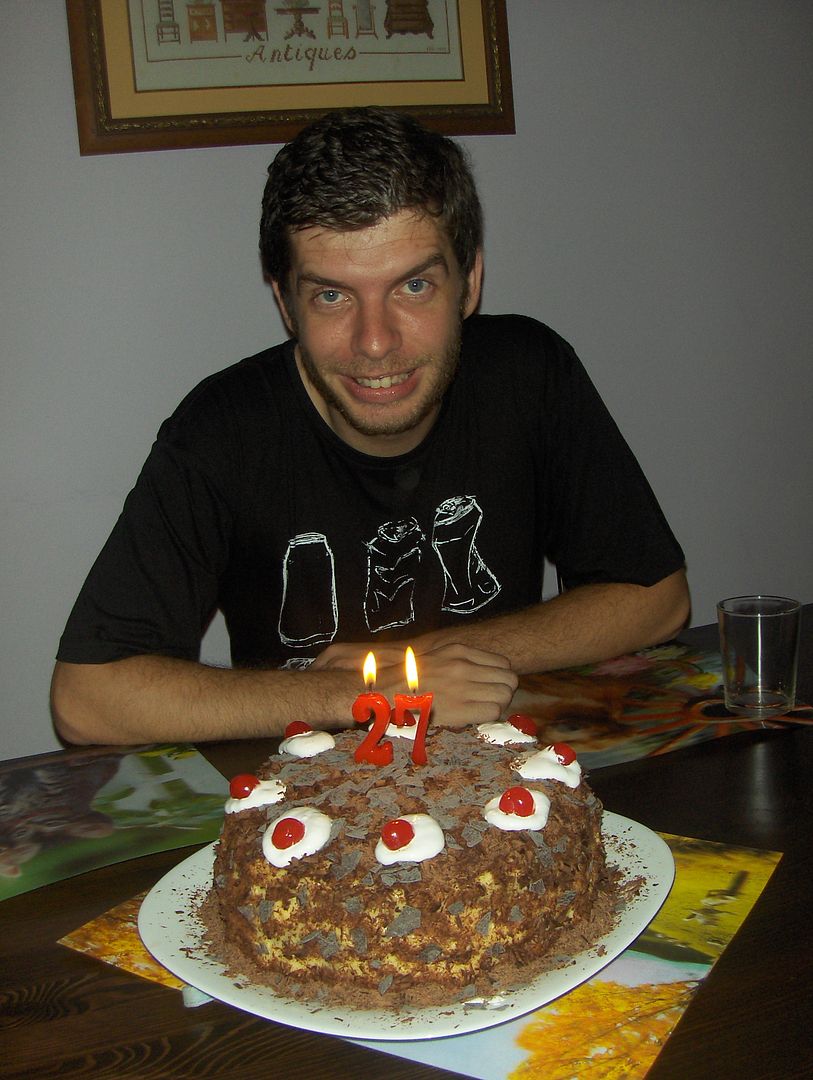 Happy birthday Roberto!!!!