Finally I was able to get some pictures of the outfit this weekend. It's been a very busy weekend and this will be a busy week too, so I will not be here all that I wanted, everything will return to normal next week, meanwhile I'm going to let a few pictures using the last dress left my sewing cave, you can follow the changes that I made on the dress in the previous posts, here and here.
Finalmente pude conseguir unas fotos del outfit este fin de semana. Ha sido un finde muy ajetreado y esta será una semana muy ajetreada también, así que no voy a estar por aquí todo lo que quisiera, todo volverá a la normalidad la próxima semana, mientras tanto yo te voy a dejar unas cuantas fotos usando el último vestido que salió de mi cueva de costura, puedes seguir los cambios que hice en el vestido en los anteriores posts, aquí y aquí.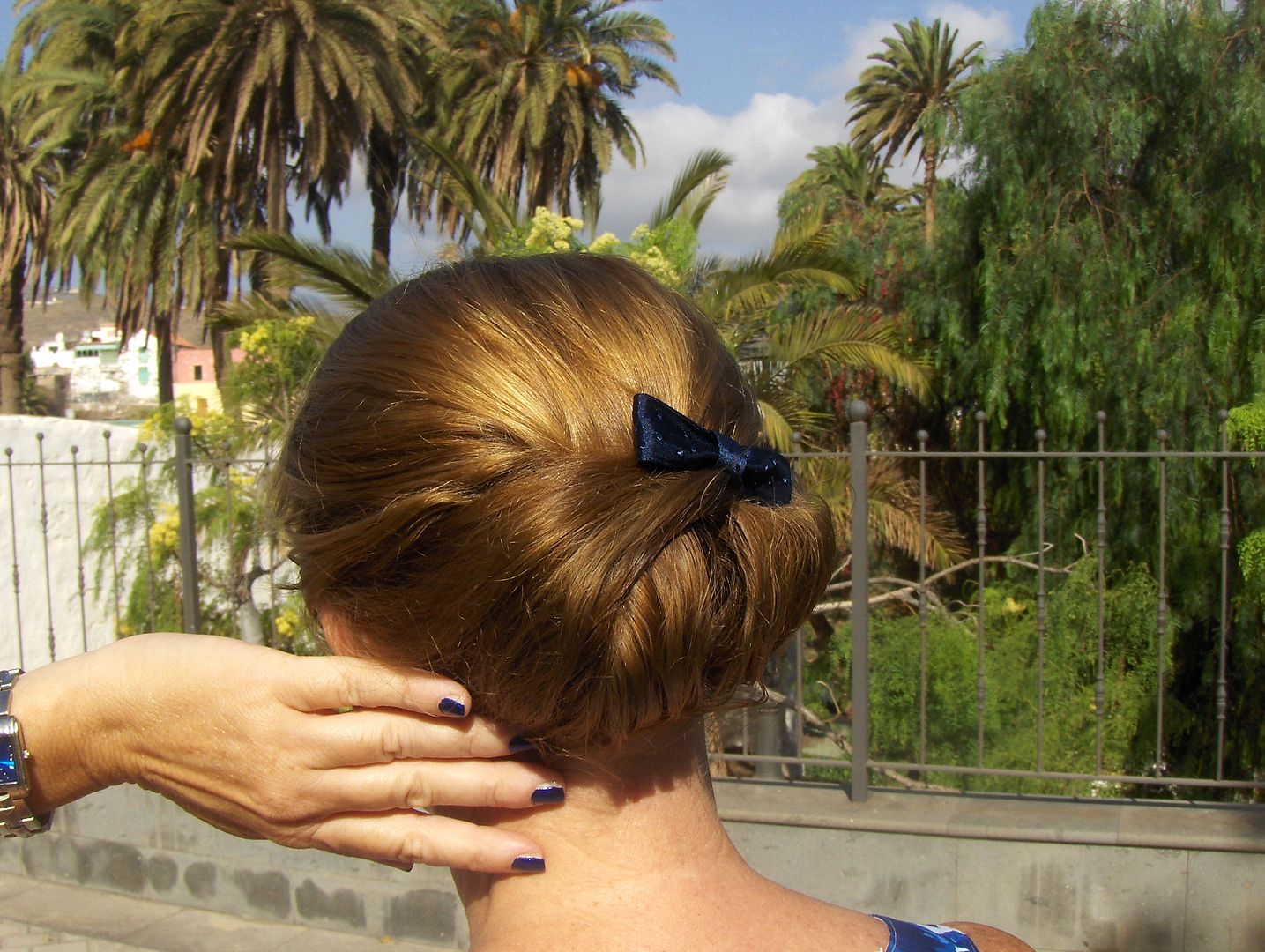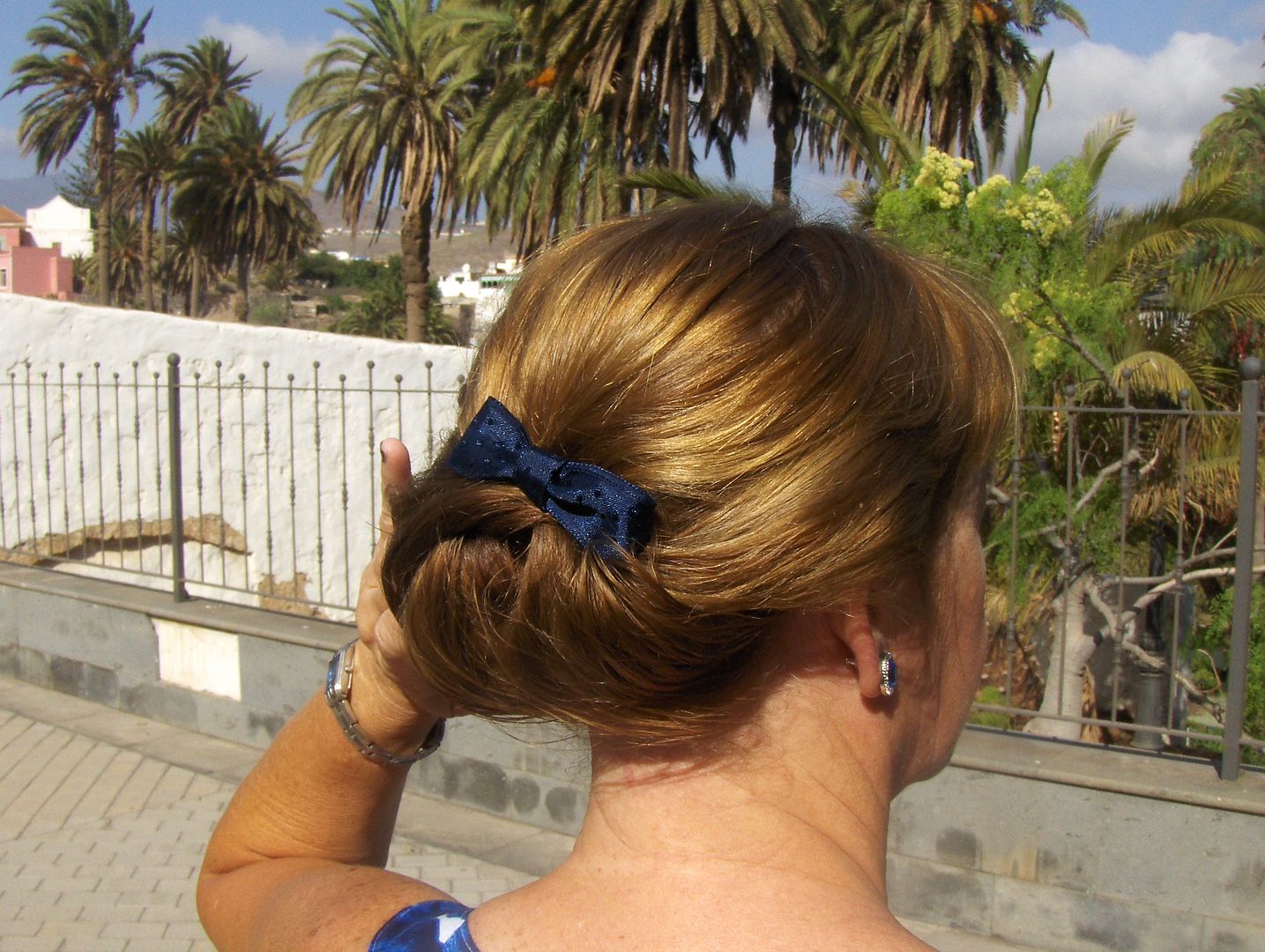 I even had time to get some accessories to wear with this dress and of course, fix my hair for the occasion ...
Incluso tuve tiempo para conseguir algunos accesorios para usar con este vestido y por supuesto, arreglar mi pelo para la ocasión...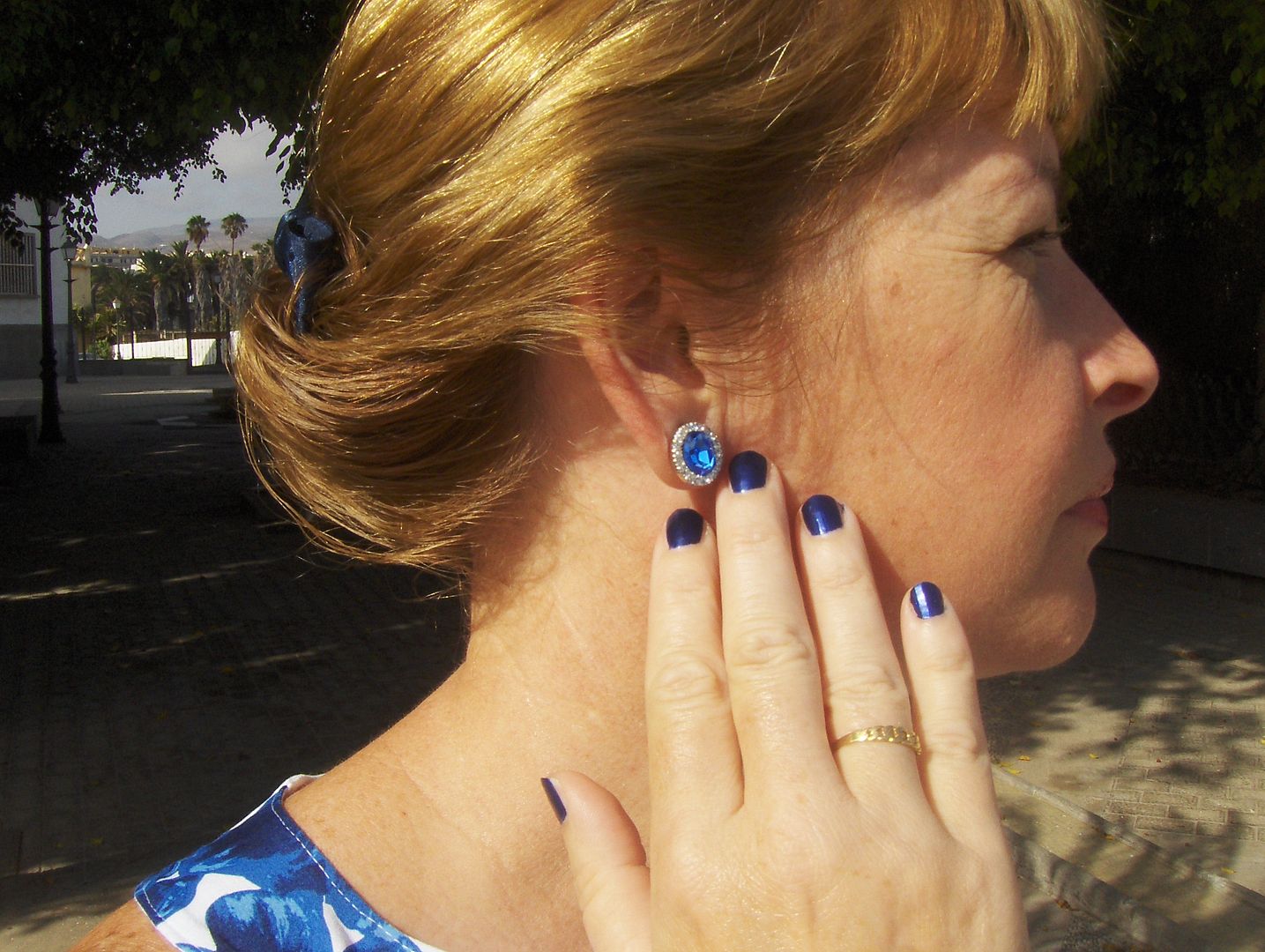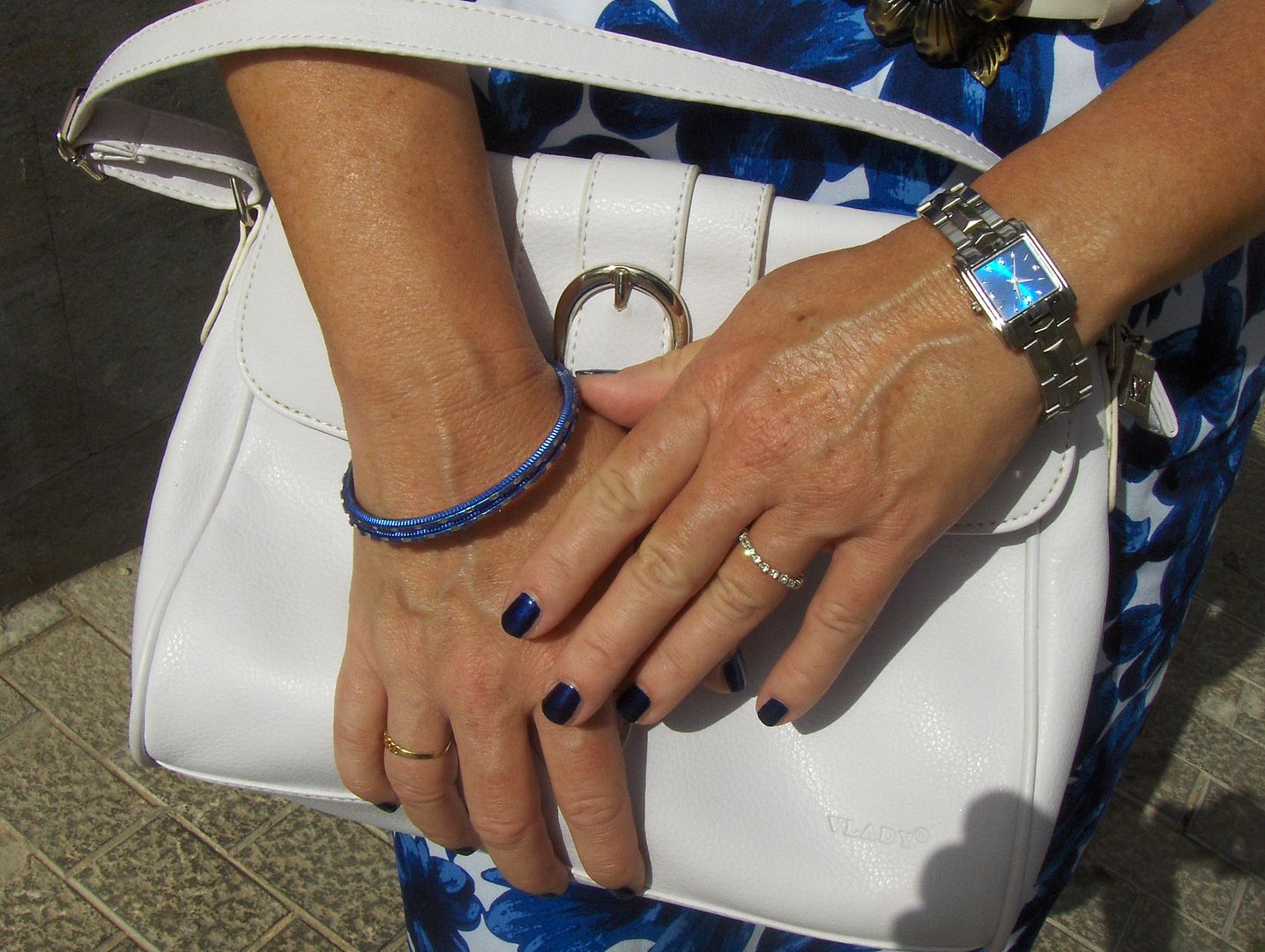 The dress is very comfortable, the fabrics containing elastane, so this is another step for me to get a little more love, remember I said before that it wasn´t one of my favorites, but now that I can see in these pictures, I'm changing my mind gradually.
El vestido es muy cómodo, las telas empleadas en él contienen elastán, así que esto es un escalón más para que yo pueda conseguir amarlo un poquito más, recuerde que yo decía anteriormente que no era uno de mis favoritos, sin embargo, ahora que me puedo ver en estas fotos, estoy cambiando de opinión gradualmente.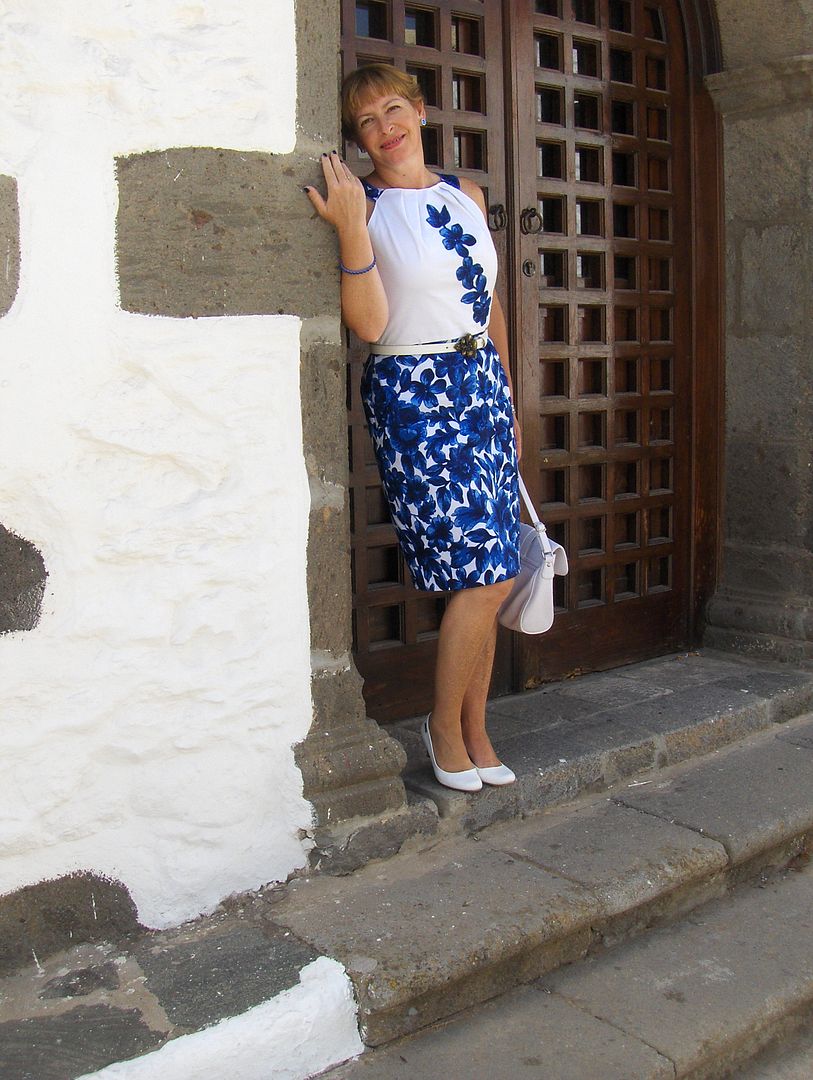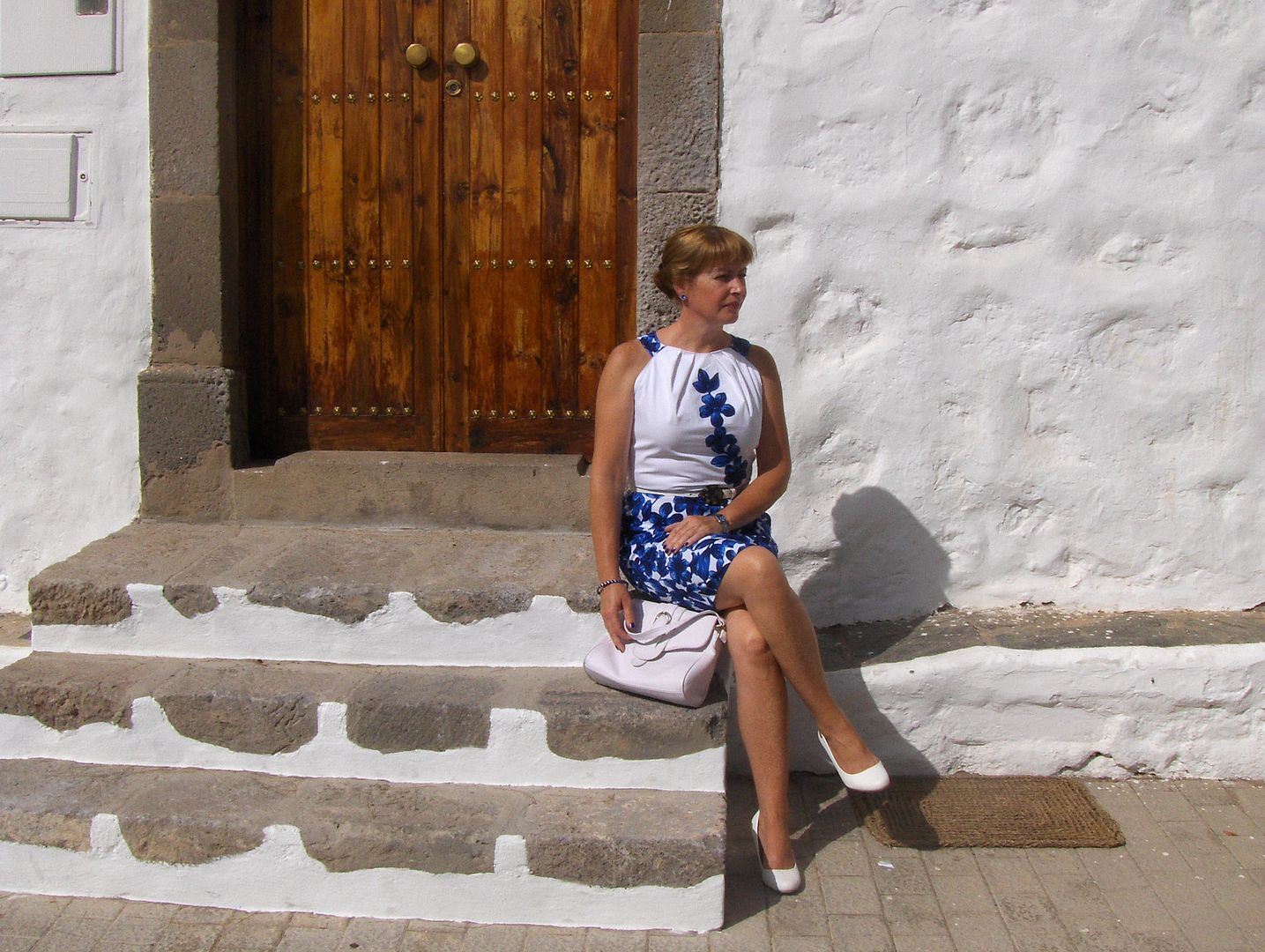 It's a comfortable dress and I feel very feminine when I use it, in addition to being a winner with the high temperatures that continue to be felt in this island.
Es un vestido cómodo y me siento muy femenina cuando lo uso, además de ser un ganador con las altas temperaturas que aún se dejan sentir en esta isla.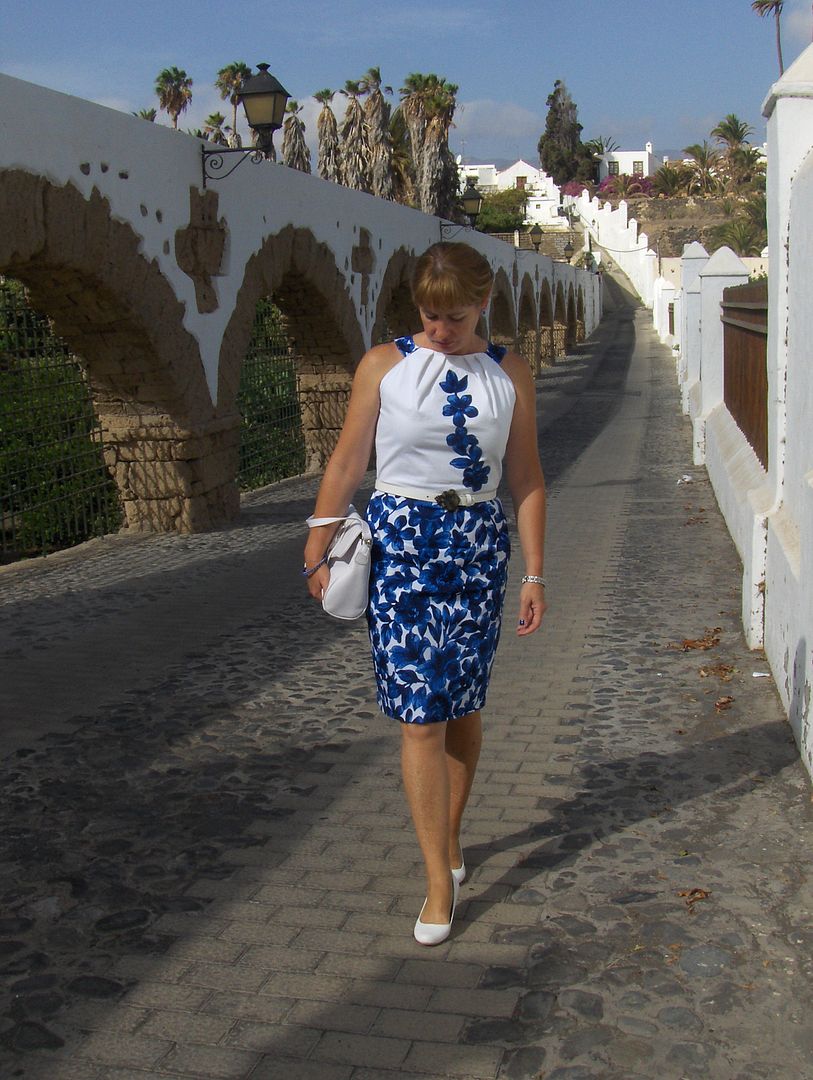 Definitely, I love it ... Happy week! And of course, Virginie, I'm going to make a tutorial to show you how I made this dress collar, I will try to prepare this week, thanks for your kind words!
Definitivamente, me gusta mucho... Feliz semana!
Y por supuesto, Virginie, yo voy a preparar un tutorial para mostrarte como hice el cuello de este vestido, voy a intentar prepararlo esta semana, gracias por tus amables palabras!