It´s completely finished, now only missing me get some pictures of wearing it, and enjoy a couple of months still remaining heat in these lands.
I have to say that although it is not one of my favorite dresses, I love the color and joy that emerges from this print.
Completamente terminado, ahora solamente falta conseguir algunas fotos con él puesto y aprovechar un par de meses que quedan de calor aún por estas tierras.
Tengo que decir que aunque no es uno de mis vestidos favoritos, me encanta el color y la alegría que desprende este estampado.
In the previous post, I told had very little fabric with blue print, exactly 66 centimeters, so I had to use white fabric for the bodice, but I had in mind distributing some flowers of the small pieces that were left over after cutting the skirt, it evens the final model and it seems that the addition of white fabric reflects an aesthetic, although this is not true ... but this will be our secret!
En el post anterior, yo contaba que tenía muy poca tela con el estampado azul, unos 66 centímetros exactamente, así que yo tenía que utilizar tela blanca para el cuerpo del vestido, pero ya tenía en mente distribuir algunas flores de los pequeños trozos que iban sobrando después de cortar la falda, esto consigue equilibrar el modelo final y que parezca que la adicción de la tela blanca obedece a un fin estético, aunque esto no sea cierto... pero ese será nuestro secreto!
Although I had planned to strip joining the shoulders will delve further into the body and ends in the front fold, eventually this could not be, when I was going to do it I realized that the direction of the folds of the neckline goes to the center of the dress, so it was impossible. I wish to have more fabric that pulls the neckline will border around the front neckline, however I had to settle for this final result because of this absence of fabric.
A look from the wrong side dress ....
you can see that I used two fabrics sewn together in the body, so the embroidery is fully protected in the wrong side and the white fabric is not as transparent.
Aunque yo había planeado que la tira que une los hombros se adentrara más en el cuerpo delantero y terminara dentro del pliegue, finalmente esto no pudo ser, cuando yo iba a hacerlo me di cuenta que la dirección de los pliegues del escote "miran" hacia el centro del vestido, así que era imposible. Me hubiese gustado disponer de un poco más de tela para que esta tira del cuello bordeara todo el escote delantero, sin embargo tuve que conformarme con este resultado final a causa de esta falta de tela.
Un vistazo al vestido desde el revés.... puedes ver que yo he usado dos telas cosidas juntas en el cuerpo , así el bordado está totalmente protegido en el revés y la tela blanca no es tan transparente.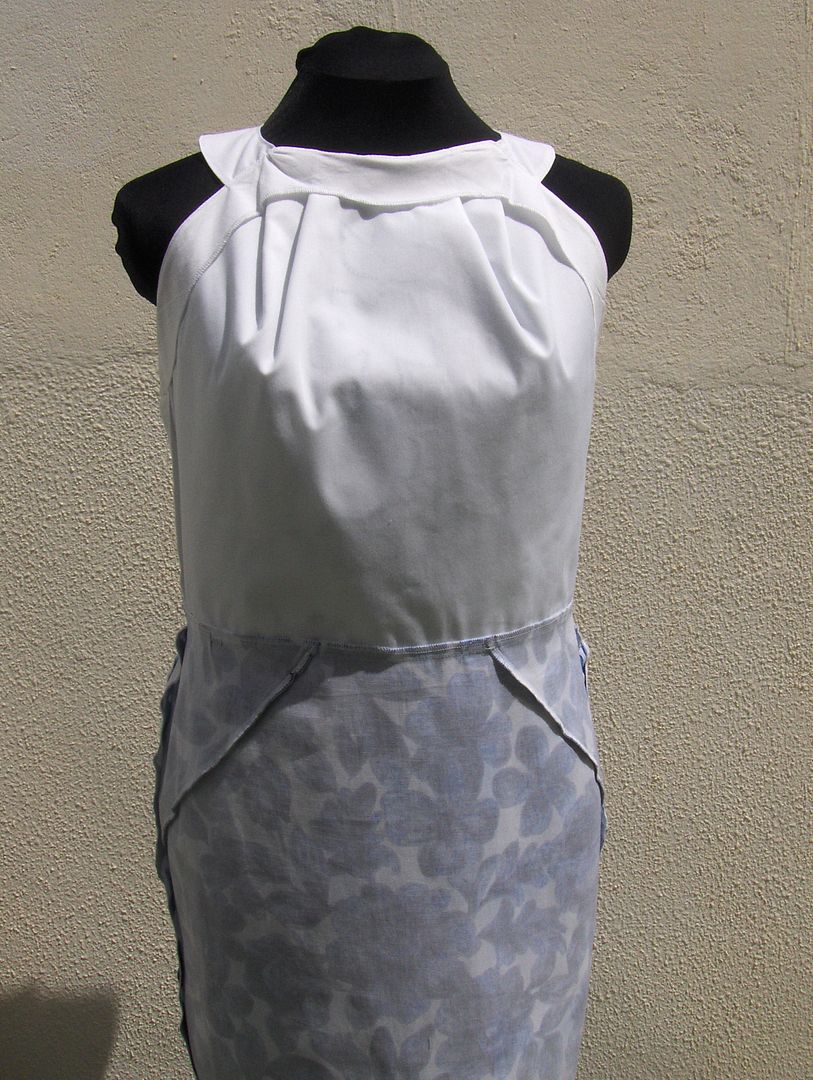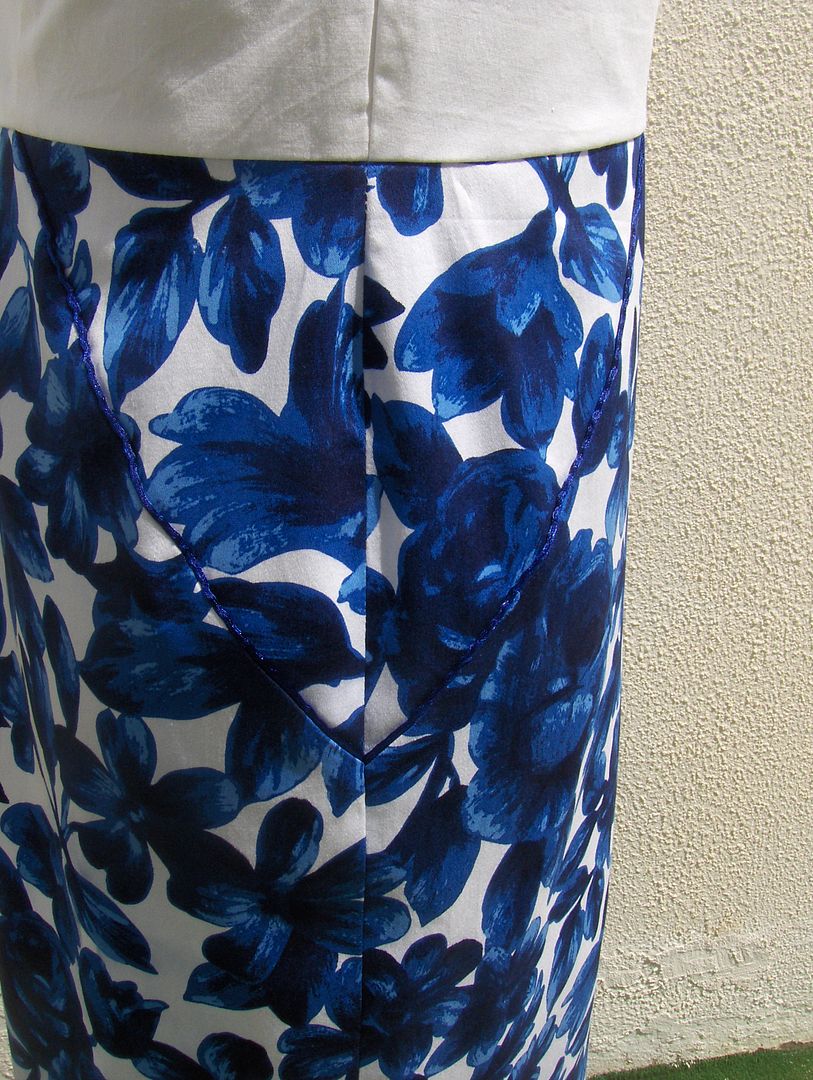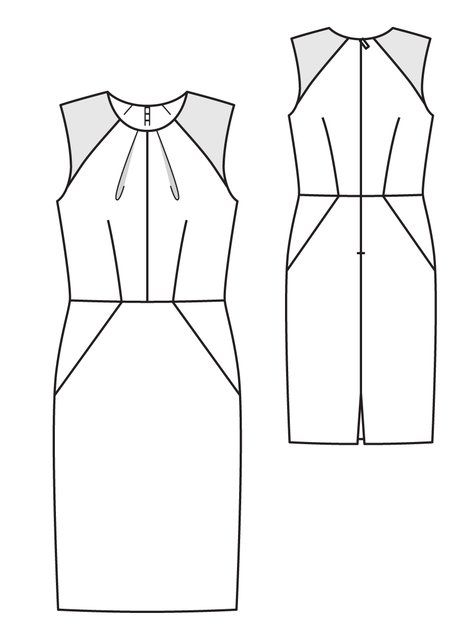 All changes I made in the original pattern you can find in the
previous post
.
Now only missing a few photos wearing this dress as it deserves and thank
Sonia
for this wonderful "Cose me" that has brought together so many talented girls with sewing to show the final results on
this page Flick,
here you can enjoy all finished dresses and variety that can offer the same pattern in different minds with so much creativity. A big hug to all participants!
Todas las modificaciones que hice en el patrón original puedes encontrarlas en
el post anterior a este.
Ahora solamente falta unas pocas fotos luciendo este vestido como se merece y agradecer a
Sonia
por este maravilloso "Cose conmigo" que ha conseguido reunir a tantas chicas talentosas con la costura para mostrar los resultados finales
en esta página de Flick
, aquí puedes disfrutar de todos los vestidos terminados y de la variedad que puede ofrecer un mismo patrón en diferentes mentes con tanta creatividad. Un gran abrazo para todas las participantes!