At this point, I've decided to stop for a moment to have a cup of tea and do a little review of this Sew Along, but before that I could not help to see the first episode of the first season of Jess, the pilot episode ... I have brought some of the looks that Jess wears in this chapter ... Prepare your cup of tea or coffee and sit for a while ...
En este punto, yo he decidido parar un momento para tomar una taza de té y hacer una pequeña revisión de este Sew Along, aunque antes de esto yo no pude evitar volver a ver el primer capítulo de la primera temporada de Jess, el capítulo piloto... te he traído algunos de los looks que Jess luce en este capítulo... Prepara tu taza de té o café y siéntate un ratito...
This is the first dress I fell in love, I sewed it here ... although at the time I did not worry about making the exact design of the dress, I just love the silhouette and tried to bring this look to my wardrobe.
Este es el primer vestido que enamoró, yo lo cosí aquí... aunque en ese momento yo no me preocupé por hacer el diseño del vestido exacto, simplemente me enamoró la silueta y traté de llevar este look a mi armario.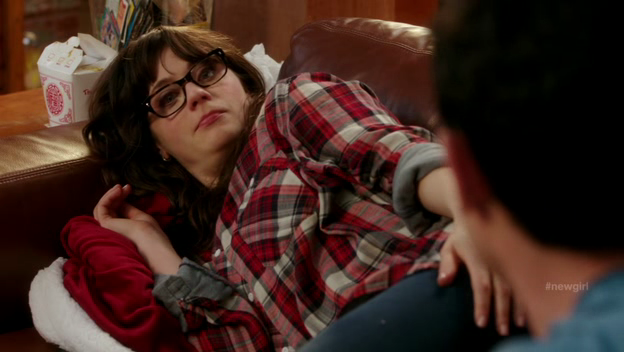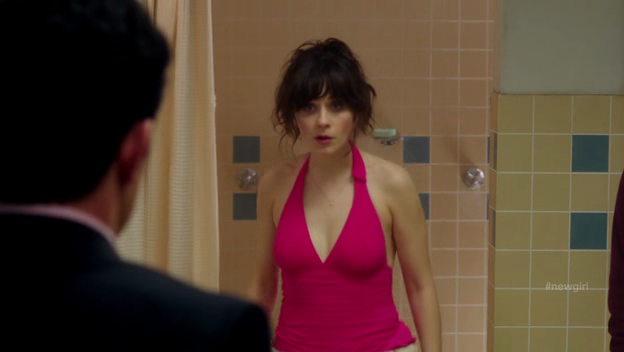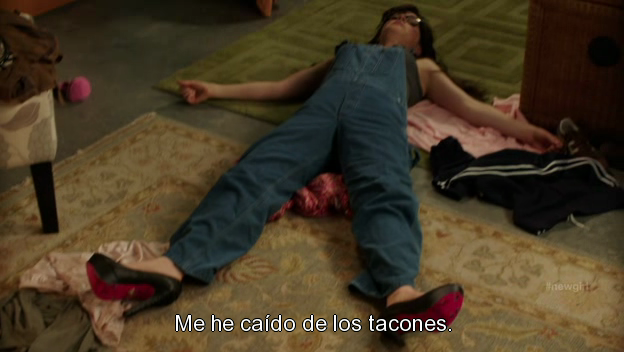 We have to admit the obvious, this girl is cute with anything .....
Hay que rendirse a la evidencia, esta chica está mona con cualquier cosa.....
.....................................................................................................................................................................................................................................................................................................................................
And of course I've been bitten by the curiosity and I brought all the advances that have so far this group of crazy about sewing, I love them all! Some of them haven´t started yet, but they will soon ... others have begun to alter the pattern and show us how well they have done and some other show us their fabrics that them used to put ourselves the long teeth ... although there is a privileged one...
Y por supuesto que me ha picado la curiosidad y me he traído todos los adelantos que tienen hasta ahora este grupo de locas por la costura , las adoro a todas!!! Algunas no han empezado todavía, pero lo harán pronto... otras han comenzado a modificar los patrones y nos muestran lo bien que lo han hecho y algunas otras nos enseñan las telas que usarán para ponernos los dientes largos... aunque hay una privilegiada...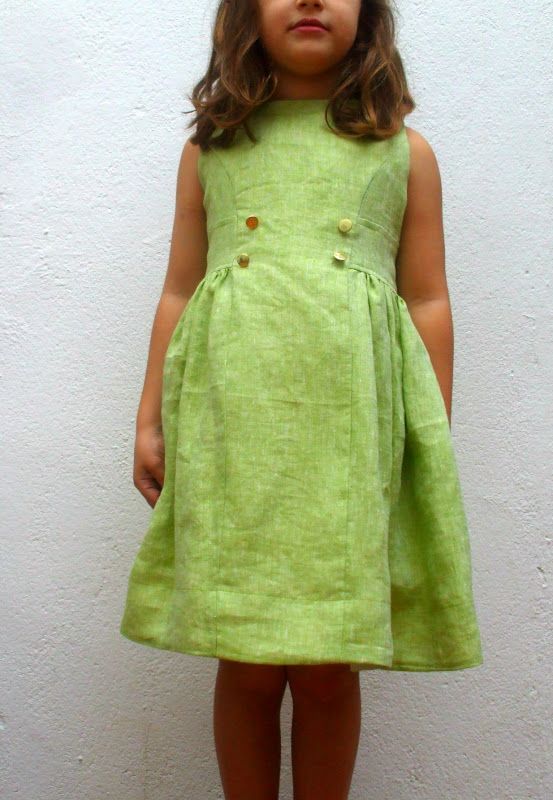 Our little English girl!! That she finished the dress, she also included in surprise because she has sewn it to his daughter, Maria, Congratulations! Just go to her blog to gossip.
Nuestra Inglesita!!!! Que ha terminado el vestido, además con sorpresa incluída porque lo ha cosido para su hija, Felicidades María!!! Teneis que ir a cotillear a su blog.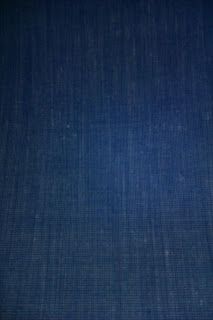 Susana shows the fabric used to make the dress, it's really a dream!! Susana is very applied and works hard to get this dress add to her wardrobe, she´s a recently sewista ... but there's no stopping her! Let's all give our support on her blog.
Susana nos muestra la tela con que va a realizar el vestido, verdad que es un sueño??? Susana es muy aplicada y pone todo su empeño en conseguir agregar este vestido a su armario, hace poco que cose ... pero no hay quien la pare!!! Vamos todas a darle nuestro apoyo en su blog.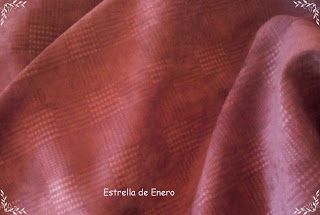 Lola has chosen this beautiful fabric to start with her ​​dress New Girl, I love it! We have to go to her blog because she makes very nice girl dresses and puts those posts that leave you thinking.
Lola ha elegido esta bonita tela para comenzar con su vestido New Girl, me encanta!! Tenemos que ir a su blog porque hace vestidos de niña muy bonitos y pone posts de esos que te dejan pensando.
Gema will surprise us, for sure .. because she´s making the dress with knit fabric, I can´t wait to see this model and curiosity bites me, Gema started her blog a few months ago but she has beautiful things in her blog, as original as the dress she made with Sonia´s Sew Along. Let's go to her blog to push a bit (though she does not need it because she's great)!
Gema nos va a sorprender, seguro.. porque está haciendo el vestido con tela de punto, estoy deseando ver este modelo y me puede la curiosidad, Gema empezó con su blog hace poquitos meses pero tiene cosas hermosas en su blog, como el vestido tan original que hizo con el cose conmigo de Sonia. Vamos a ir a su blog para empujarla un poco (aunque no le hace falta , porque ella es genial) !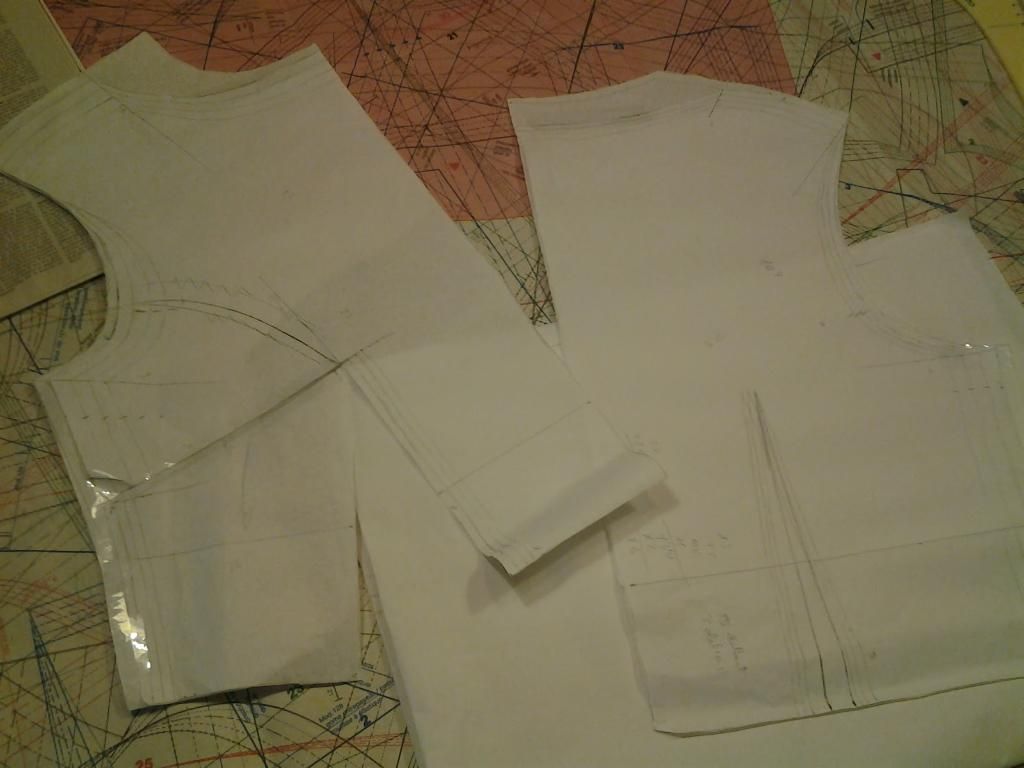 Olga is as enthusiastic as me, and already have the patterns ready to go forward, I think all of us know Olga, because she makes things beautiful, everything he touches turns into art with their hands, so we're eager to see what comes out of here, if you do not know she yet, you have to fix that immediately!
Olga es tan entusiasta como yo y ya tiene los patrones preparados para ir hacia delante, creo que todas conocemos a Olga porque hace cosas preciosas, todo lo que toca lo convierte en arte con sus manos, así que estamos deseosas de ver lo que sale de aquí, si no la conoces todavía tienes que solucionar eso inmediatamente!
Clara started her blog recently, so we have to go there to visit and all have coffee with her, because this girl is very promising.
Clara ha comenzado el blog hace poquito, poquito, así que tenemos que ir todas allí a visitarla y tomar un café con ella, porque esta chica promete mucho.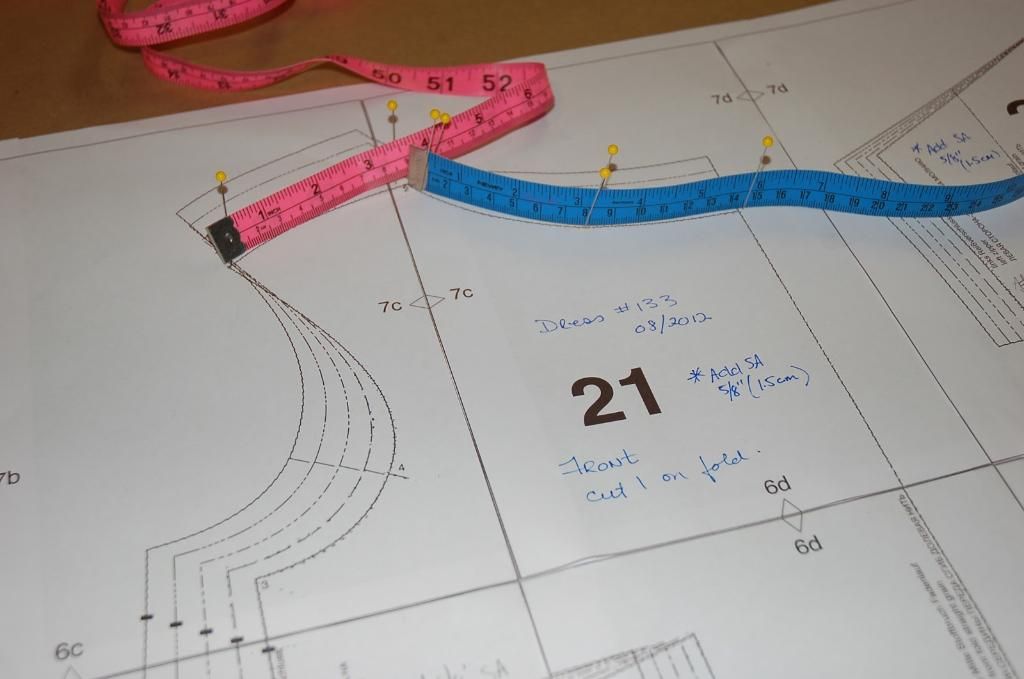 And the last girl in this post is Ann, I've left her for last one because Ann is very special to me, the reason is that I know her from Internet for about three years now, she has always been there, as these friends that grow with our ... Ann is from Canada, she´s military withdrawal, loves sewing and is to be commended because she combines all this with precious grandchildren that heaven has given her. We have to go to her blog and say "Hello", because this girl is a girl 10!
Did you drink your cup of tea???? Mine is cool, but it does not matter because I thoroughly enjoyed this post!...............
Y la última de este post es Ann, la he dejado para la última porque Ann es muy especial para mi, la razón es que la conozco gracias a esto de internet desde hace unos tres años ya, siempre ha estado ahí, como esas amigas que van creciendo contigo... Ann es de Canadá , es militar retirada, le encanta coser y hay que felicitarla porque compagina todo esto con los preciosos nietos que el cielo le ha dado. Tenemos que ir a su blog y decirle "Hola", porque esta chica es una chica 10!!!
Te has tomado tu taza de té ???? La mía se ha enfriado , pero no importa porque he disfrutado muchísimo este post!