Guess, guess ... what of similarity between the show "New Girl" and "rice Brillante"??? (Rice "Bright" is a trademark of Spanish rice)
Surely you're aware of my new addiction, the wardrobe of Jess, the star of New Girl ... Well ... I could not believe what my eyes saw on TV this morning .... an advertisement by a new variety of rice Bright, in which the star wore a dress exactly like Jess!
Adivina , adivinanza... qué hay de similitud entre la serie "New Girl" y el "arroz Brillante"???
Seguro que ya estás al tanto de mi nueva adicción, el guardaropa de Jess, la protagonista de New Girl... pues bien... yo no podía dar crédito a lo que mis ojos veían esta mañana en la tele.... un anuncio publicitario de una nueva variedad de arroz Brillante, en la que la protagonista lucía un vestido exactamente igual al de Jess!!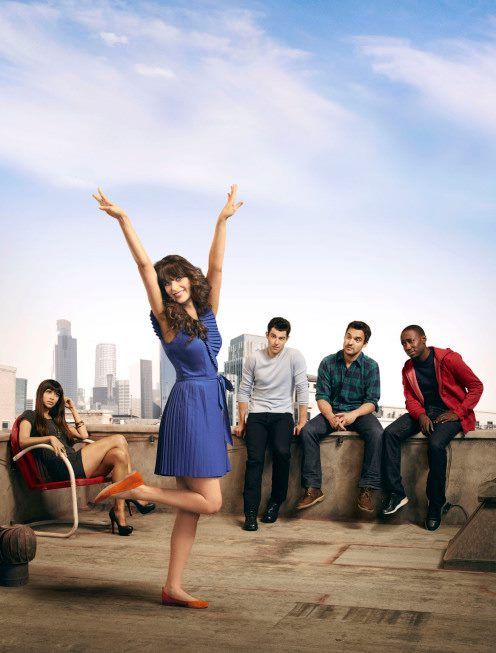 Obviously, the lady who advertises rice comes out very badly broken whit this comparison ... If you have a few minutes, you can see the video with the full commercial.
Es evidente que la señora que publicita el arroz sale muy mal parada en esta comparación... Si tienes unos minutos, puedes ver el video con el anuncio completo.
And after of this smile ....
I wanted to tell you, dear friend that you're madly in love with all the costumes that looks Jess in the TV series, a small idea that springs to my mind ...
Do you want to join me in this little adventure to copy some dresses of Jess?
If you like the idea, I encourage you to to bring your wardrobe some of these pretty dresses, sewing them with me.
After I reading some comments on my last post about the idea of "plagiarism" the green dress of the promotional image of New Girl, spark jumped and I thought that you could join me in this wonderful madness.
The idea is this .... I'm going to sew some clothes that looks this girl in the TV show, this includes, dresses, blouses, skirts and coats that I´m in love with them ... if you want to join me, I offer to make all the garments from the ground up, you only need a basic pattern in your size and I'll go up to my post with tutorials from modifying the same pattern all the alterations necessary to reach the pattern of the garment that we´re sewing at this moment. Of course, these posts will also include how to sew these garments go to reach the final product ..
Let me open a bit your gluttony ....
Y después de esta sonrisa....
Yo quería comentarte a tí, querida amiga que estás perdidamente enamorada de todo el vestuario que luce Jess en la serie de TV, una pequeña idea que me salta a la mente...
Quieres acompañarme en esta pequeña aventura de copiar algunos de los vestidos de Jess??
Si te seduce la idea, yo te animo a llevar a tu armario algunos de estos bonitos vestidos cosiendo conmigo.
Después de leer algunos comentarios en mi últimos post sobre la idea de "plagiar" el vestido verde de la imagen promocional de New Girl, saltó la chispa y se me ocurrió que tú podrías acompañarme en esta maravillosa locura.
La idea es esta.... yo voy a coser algunas de las prendas que luce esta chica en la serie, esto incluye, vestidos, blusas, faldas y algunos abrigos que me tienen perdidamente enamorada... si quieres acompañarme, yo te ofrezco hacer todas las prendas desde cero, solamente necesitas un patrón básico en tu talla y yo voy a ir subiendo post con tutoriales para ir modificando desde ese mismo patrón todas las alteraciones necesarias para llegar al patrón de la prenda que estaremos cosiendo en ese momento. Por supuesto , estos posts incluiran también la forma de ir cosiendo las prendas para llegar al producto final..
Permíteme abrir un poquito tu gula....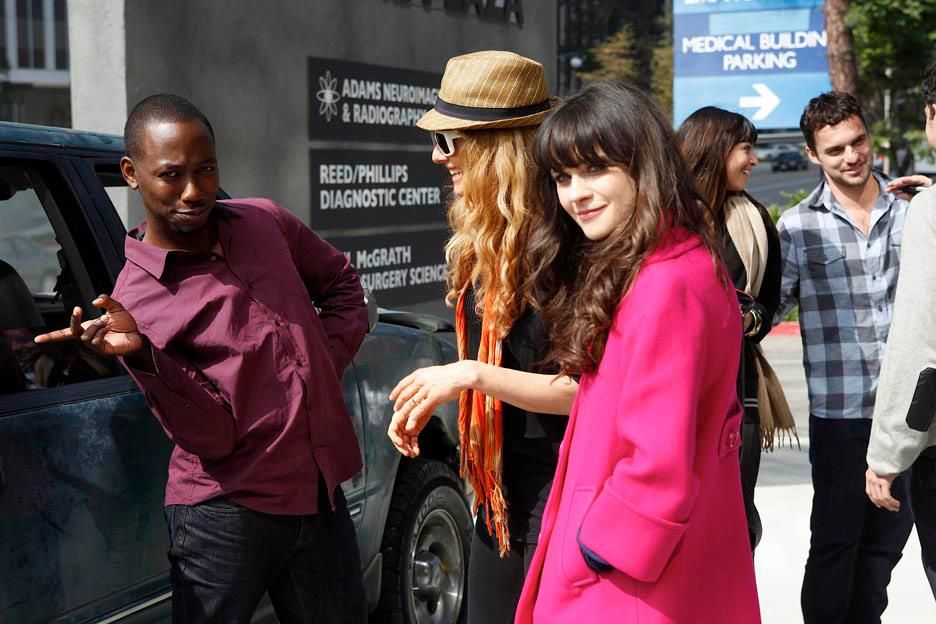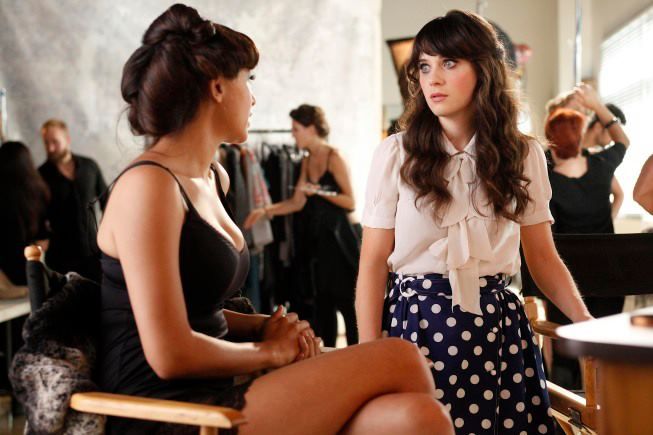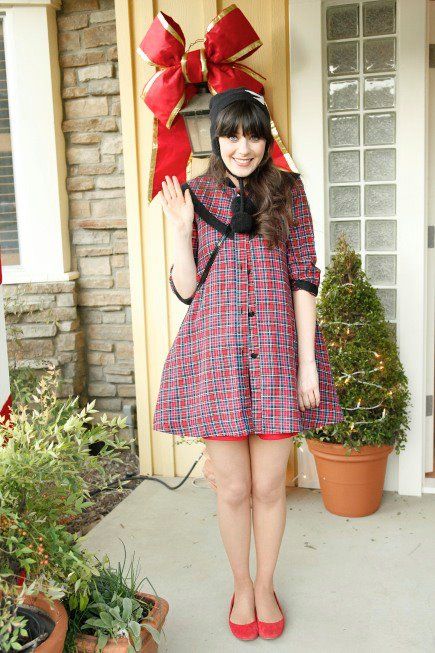 This proposal doesn´t include any obligation to sew all the garments, or do so at the same time, there are no rules of any kind ... I just want to share from the beginning to the end of these garments so we can stop sighing for such beautiful dresses we see in the TV show and to bring them to our wardrobe, whit our measures, whit our taste and with the addition of have made them ourselves from the beginning. If you need my help, it has ...
The chosen pattern to sew all these garments is one very basic, which will allow us to make the changes necessary for all these dresses. I chose this pattern because it is relatively new and I think many of us have bought this magazine, it is Burdastyle, August 2012, the model 133. Do you have it?
Esta proposición no incluye ninguna obligación de coser todas las prendas, ni hacerlo a un mismo tiempo, no hay reglas de ningún tipo... simplemente yo quiero compartir desde el principio al fin de estas prendas para que podamos dejar de suspirar por los vestidos tan bonitos que vemos en la serie y poder llevarlos a nuestro armario, con nuestras medidas, a nuestro gusto y con el añadido de haberlas hecho nosotras mismas desde un principio. Si necesitas mi ayuda, cuenta con ella...
El patrón elegido para coser todas estas prendas es uno muy básico, que nos va a permitir hacer las modificaciones necesarias para todos los vestidos. He elegido este patrón, porque es relativamente nuevo y creo que muchas de nosotras hemos comprado esta revista, se trata de Burdastyle, Agosto de 2012, el modelo 133. La tienes??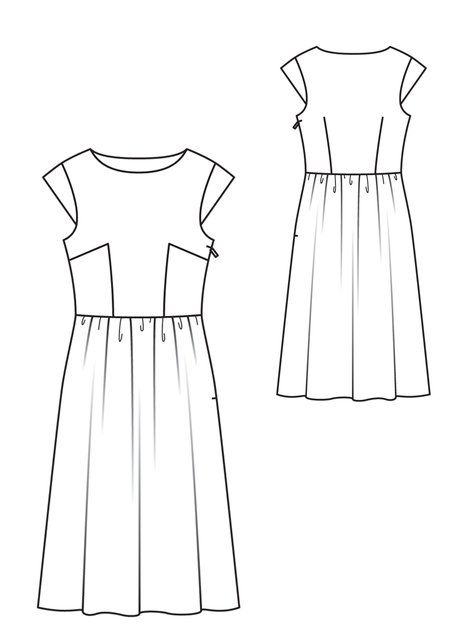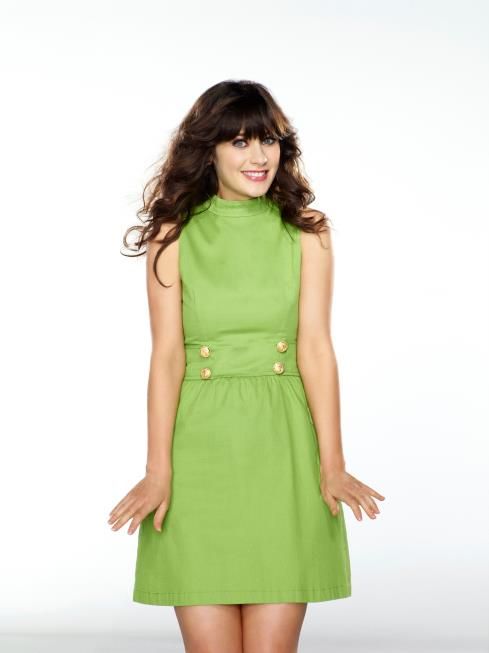 And we begin with this dress that which aroused passions on the last post ... What about it?? Do you fancy having this dress in your wardrobe? Well, here we go ....
Y comenzamos con este vestido que despertó pasiones en el último post... qué me dices?? Te apetece tener este vestido en tu armario?? Pues comenzamos....