I can not show photos of myself wearing these pants yet, but I wanted to share some pictures of the inside of it because I'm really excited about these pants ....
No puedo mostrar fotos de mi misma vistiendo el pantalón todavía, pero yo quería compartir algunas imagenes del interior de él porque estoy muy ilusionada con este pantalón....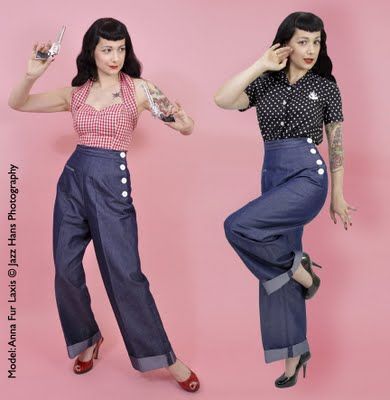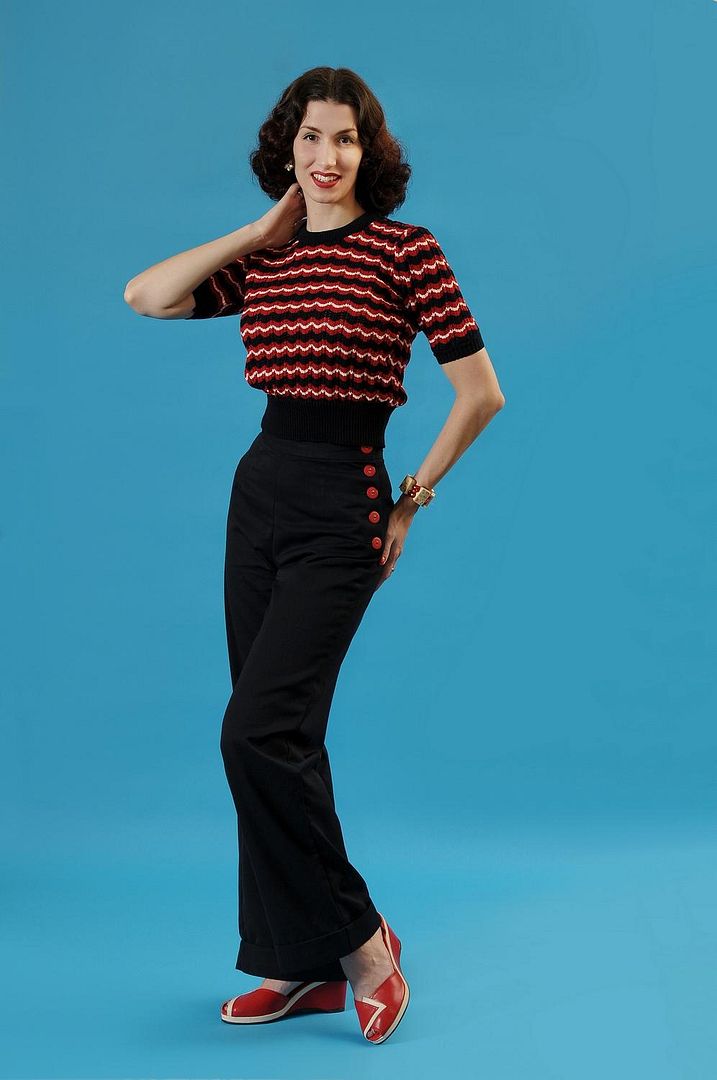 Image credit
Image credit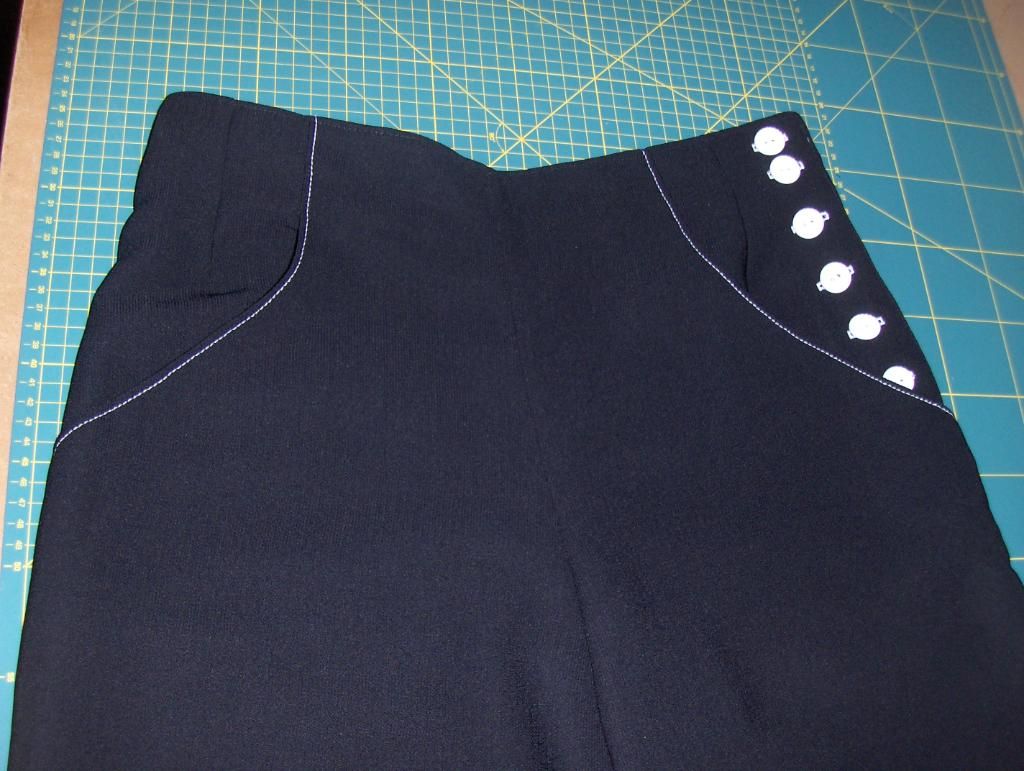 Surely many of you who sew your own clothes will ever happen .... sewing nice garments, but when you need something really basic like black pants can not find anything in your closet ... Well, I needed since long time ago black pants to match the rest of my wardrobe and I always ended up doing another piece ... this ended because finally I have one!
Seguro que a muchas de vosotras que coseis vuestra ropa os ha sucedido alguna vez.... coser prendas bonitas, pero realmente cuando necesitas algo básico como un pantalón negro no encuentras nada en tu armario... bien, hace mucho tiempo que necesitaba un pantalón negro para combinar con el resto de mi guardarropa y siempre terminaba haciendo alguna otra prenda... esto terminó porque por fin tengo uno!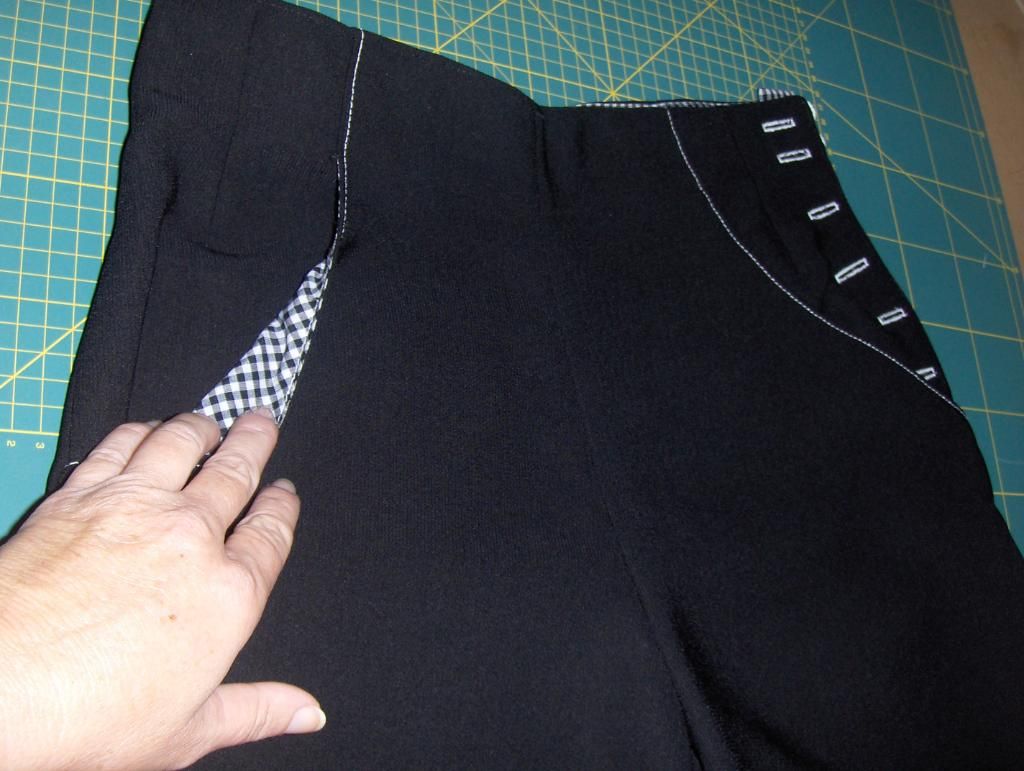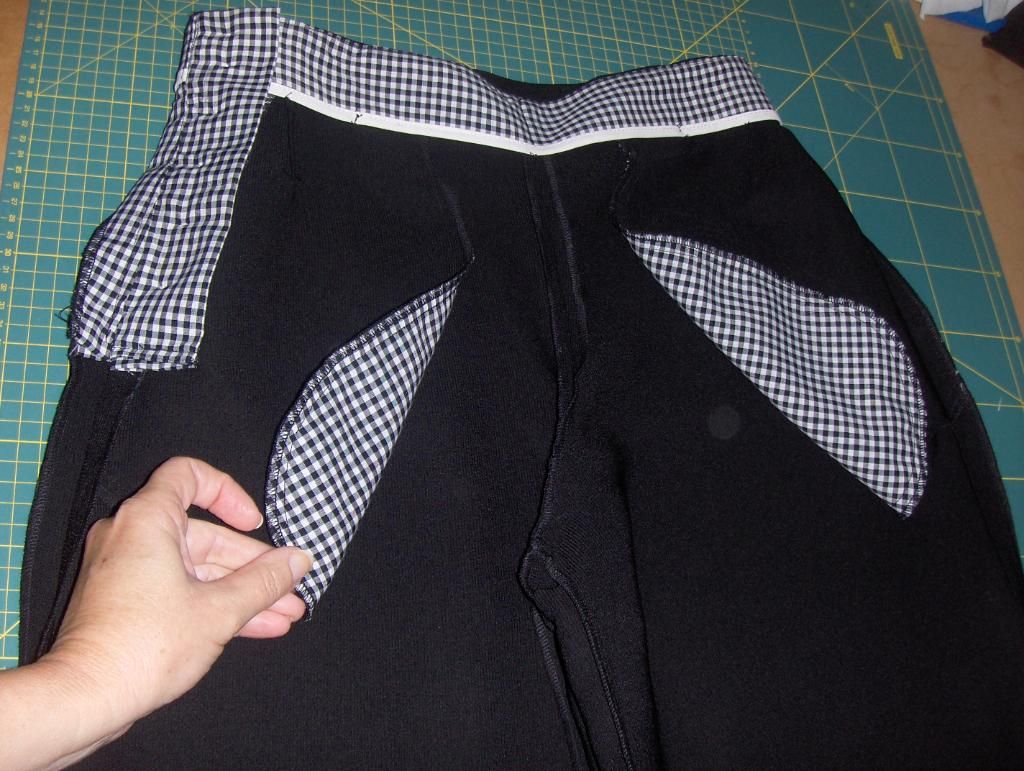 I was dying for one of those high-waisted pants, the 40s style fashion, this time I decided to do a combination of fabrics for the inside, so I used plaids cotton to contrast in innerfacings of the waist, button placket and inside pockets, I love the result!
Me moría por uno de esos pantalones de cintura alta, al estilo de los años 40, esta vez yo decidí hacer una combinación de telas para el interior, así que he usado tela vichí para contrastar en las vistas de la cintura, la tapeta de botones y el interior de los bolsillos, me encanta el resultado!!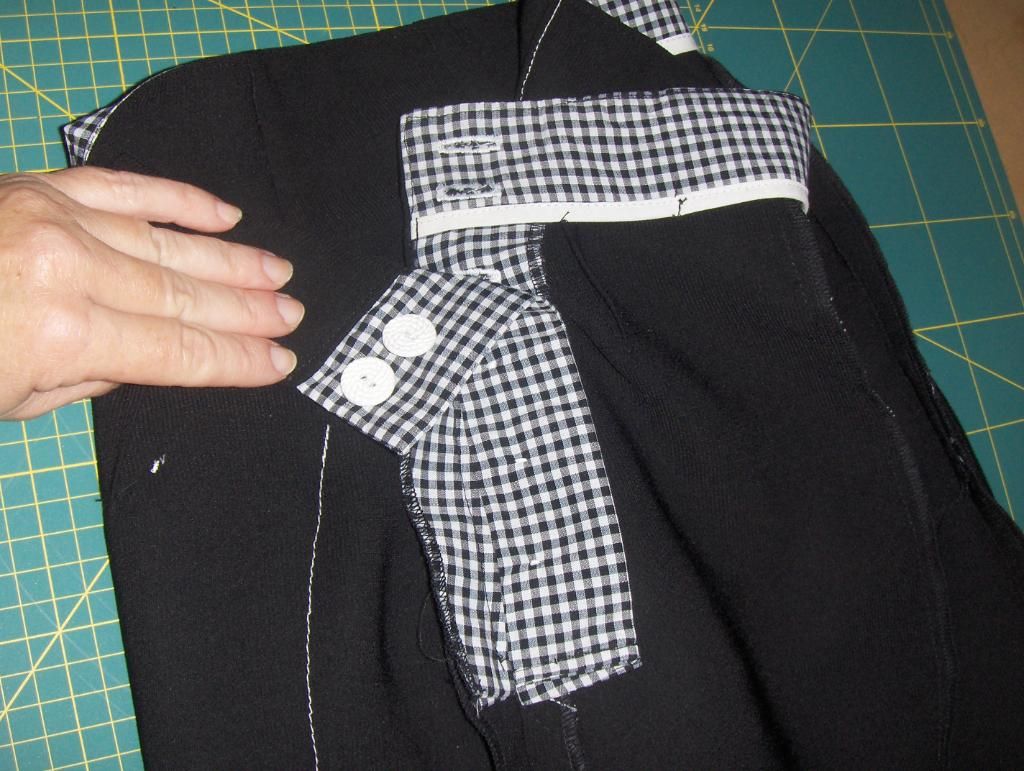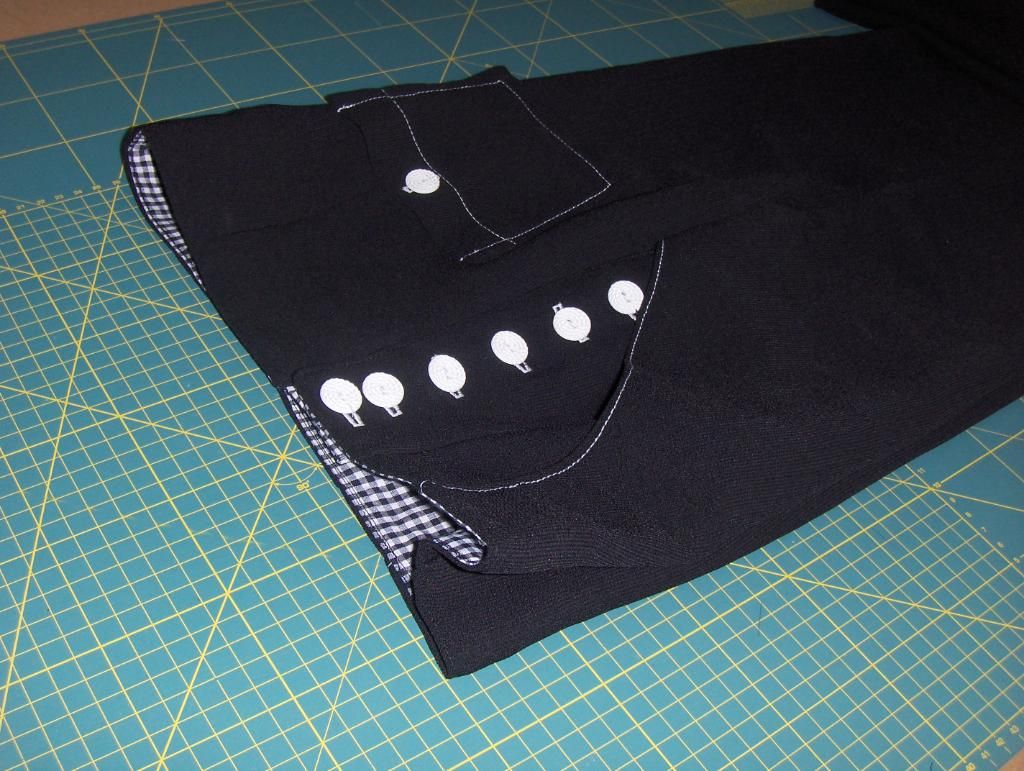 I used this pattern to sew my pants, as I had already fitted it above, has been simply cut the fabric and start sewing flip, I'm looking forward to using it with some clothes in my wardrobe waiting for something like this .. .. That will be soon.
So now it's time to start our next dress for the Sew Along New Girl! We begin in the next post ... Are you ready???
He usado este patrón para coser el pantalón, como ya lo había ajustado anteriormente, ha sido simplemente cortar la tela y empezar a coser de un tirón, estoy deseando usarlo con algunas prendas que hay en mi guardaropa esperando por algo así.... eso será proximamente.
Así que ahora es hora de empezar con nuestro siguiente vestido del Sew Along de New GirlGirl!! Comenzamos en el siguiente post... Estás preparada???