Although I promised myself I would not do resolutions for this year, I think I'll break the promise ... but for a good cause ... this time the aim will sew every one of the garments that Burda "gives" us from vintage space, ie ... sewing all those that appear in the magazine's refreshed models Burda of the 50s and 60s, so I started by Burdastyle dress vintage November 2012 # 138, I think this pretty dress deserves a chance and it has not disappointed me!
Aunque me prometí a mí misma que no haría propósitos para este año, creo que voy a romper la promesa... pero por una buena causa ...esta vez el propósito será coser todos y cada uno de las prendas que Burda nos "regala" desde su espacio vintage, es decir...coser todos esos que aparecen en la revista refrescando los modelos de los Burda de los años 50 y 60, así que he comenzado por el vestido vintage del Burdastyle de Noviembre de 2012 # 138 , creo que este bonito vestido merece una oportunidad y no me ha decepcionado!!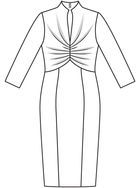 It is true that the picture of the current model that appears in the magazine wearing this dress in dark gray does not do justice to the line so feminine and beautiful draping the chest, however, after sew it, I have found that it is a dress flattering and very original, I assure you that it catching looks on the street!
Es cierto que la foto de la modelo actual que aparece en la revista luciendo este vestido en gris oscuro no hace justicia a la linea tan femenina y los hermosos drapeados del pecho, sin embargo, después de coserlo he comprobado que es un vestido muy favorecedor y original, te aseguro que captura miradas en la calle!!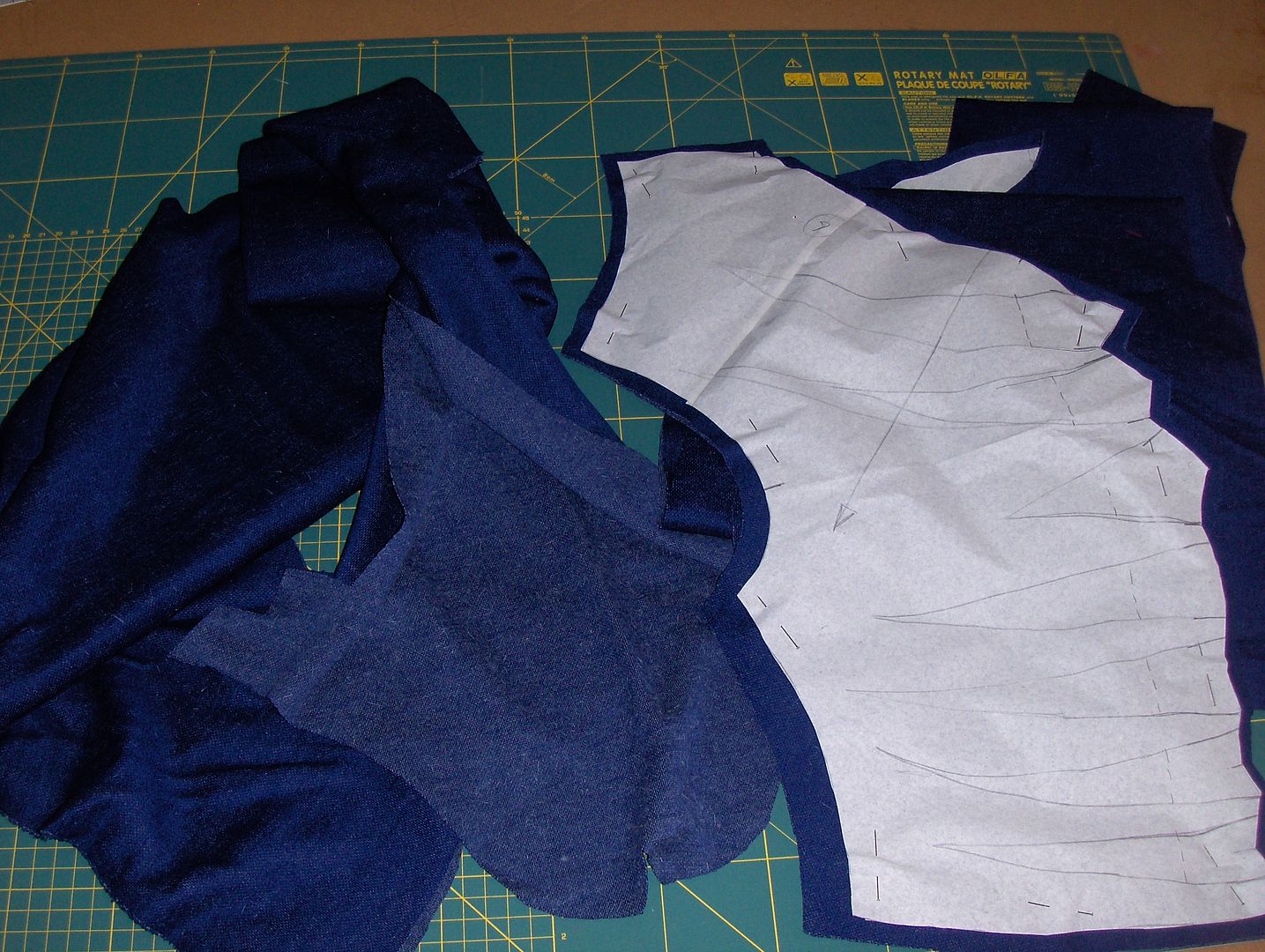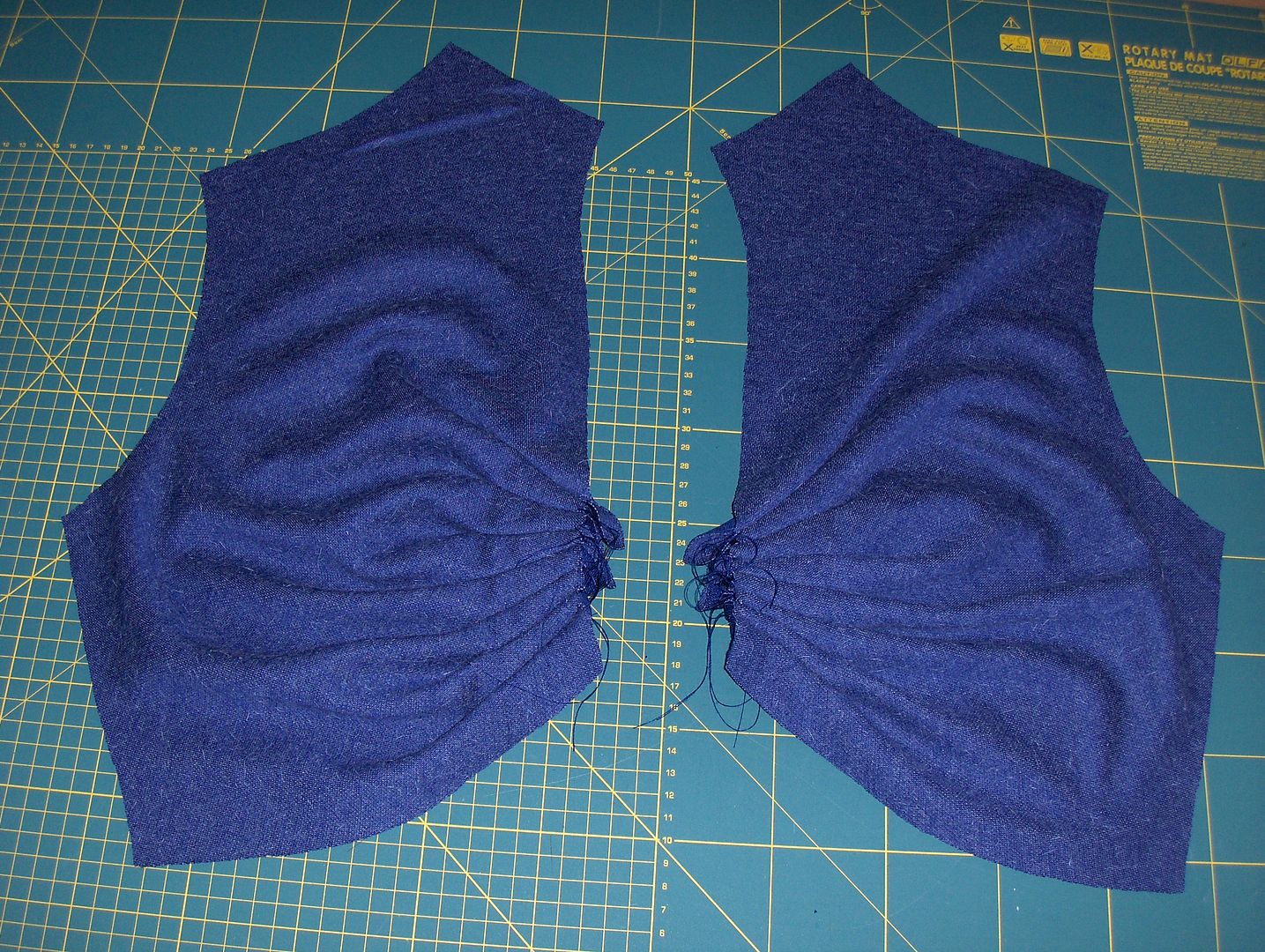 I used knit fabric, it´s actually so elastic that finally it didn´t needs zipper because the neckline opening is large enough to move my head for it without any additional support, the fabric is so soft and spongy that contact with skin is pure delight.
He usado una tela de punto, en realidad es tan elástica que finalmente mi vestido no necesitó cremallera, la abertura del escote es suficientemente grande para pasar mi cabeza por ella sin ningún tipo de ayuda adicional, además es tan suave y esponjosa que el contacto con la piel es pura delicia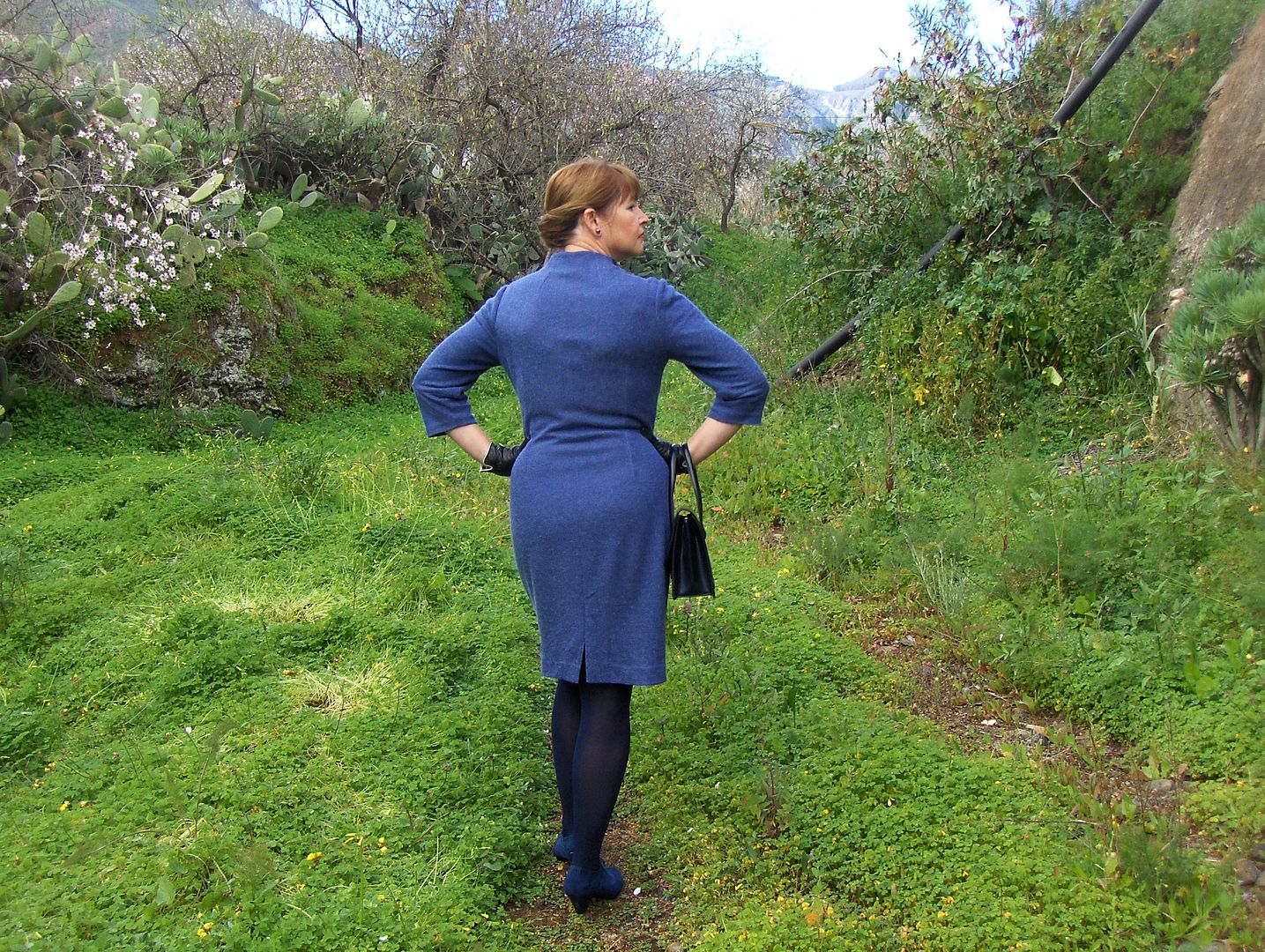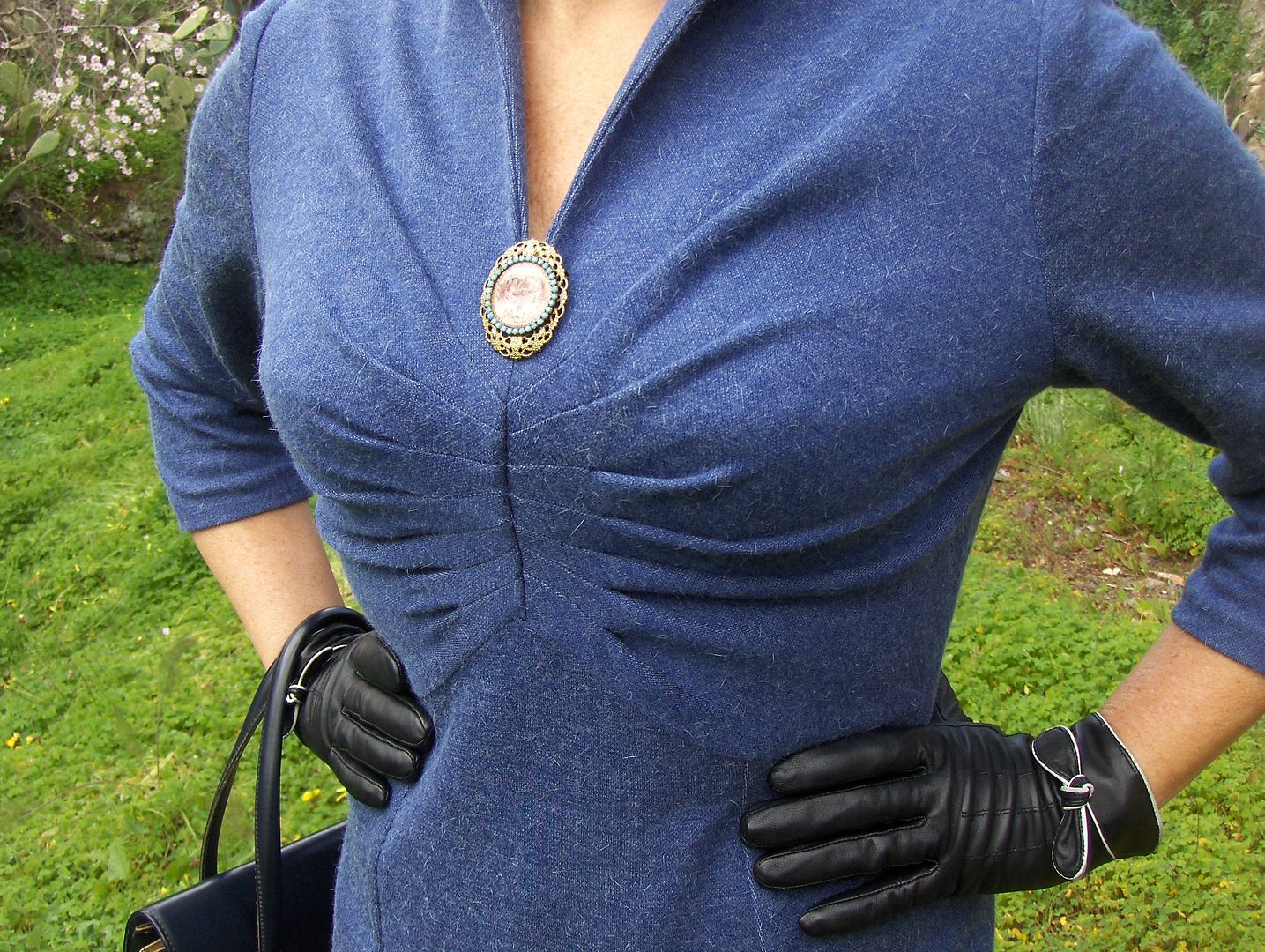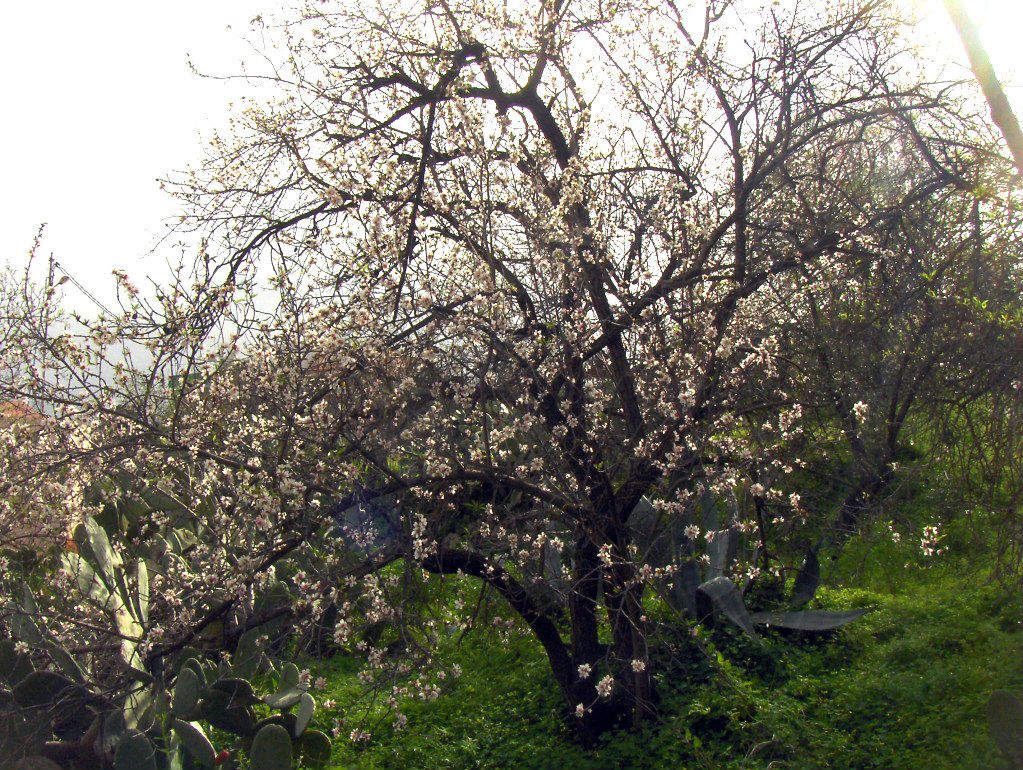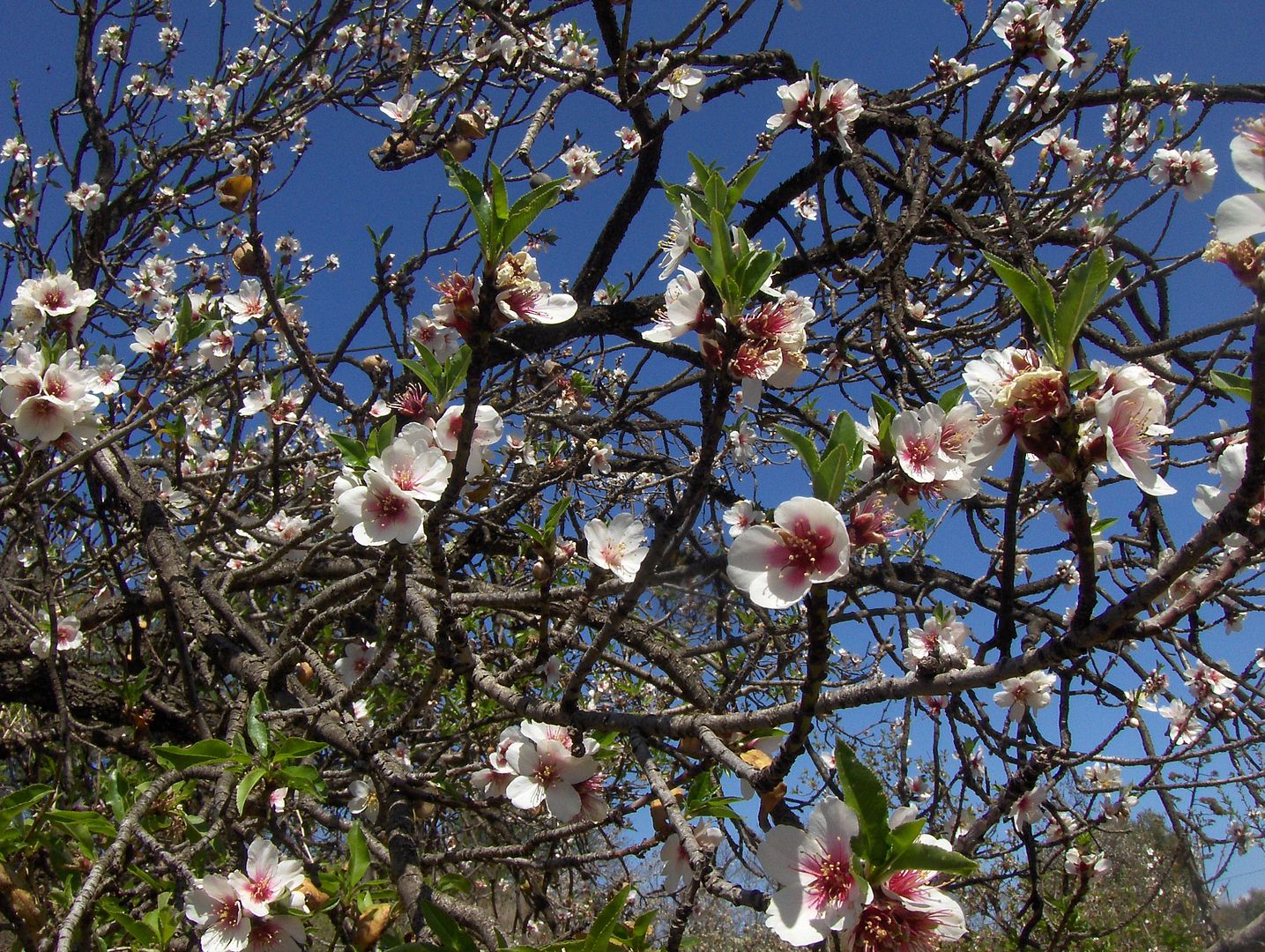 Almond blossom is the ideal accompaniment to a dress so feminine .... around the north of the island is dotted with this wonder from Mother Nature ...
Los almendros en flor son el acompañamiento ideal para un vestido tan femenino.... todo el norte de la isla está salpicado de esta maravilla de la madre naturaleza...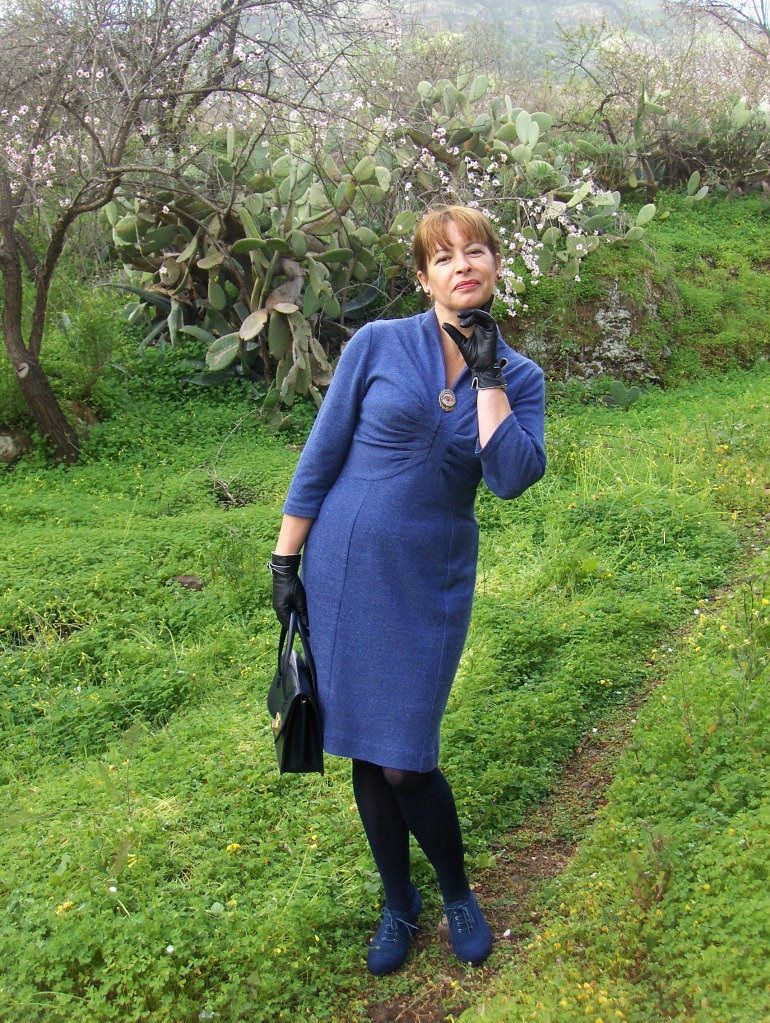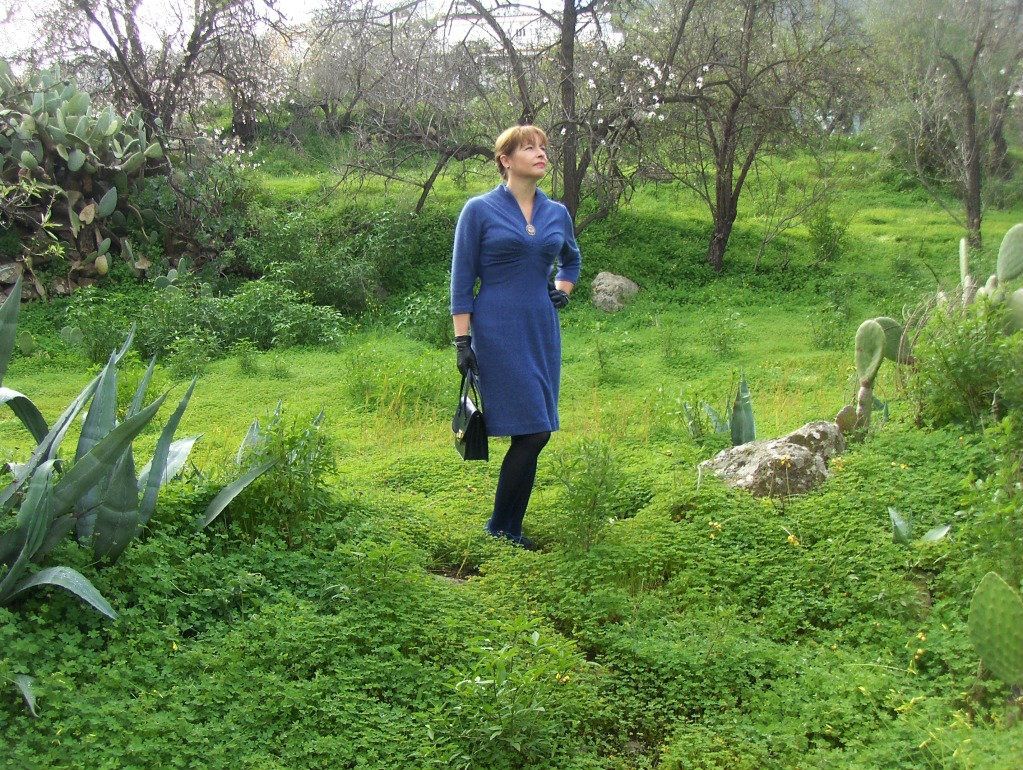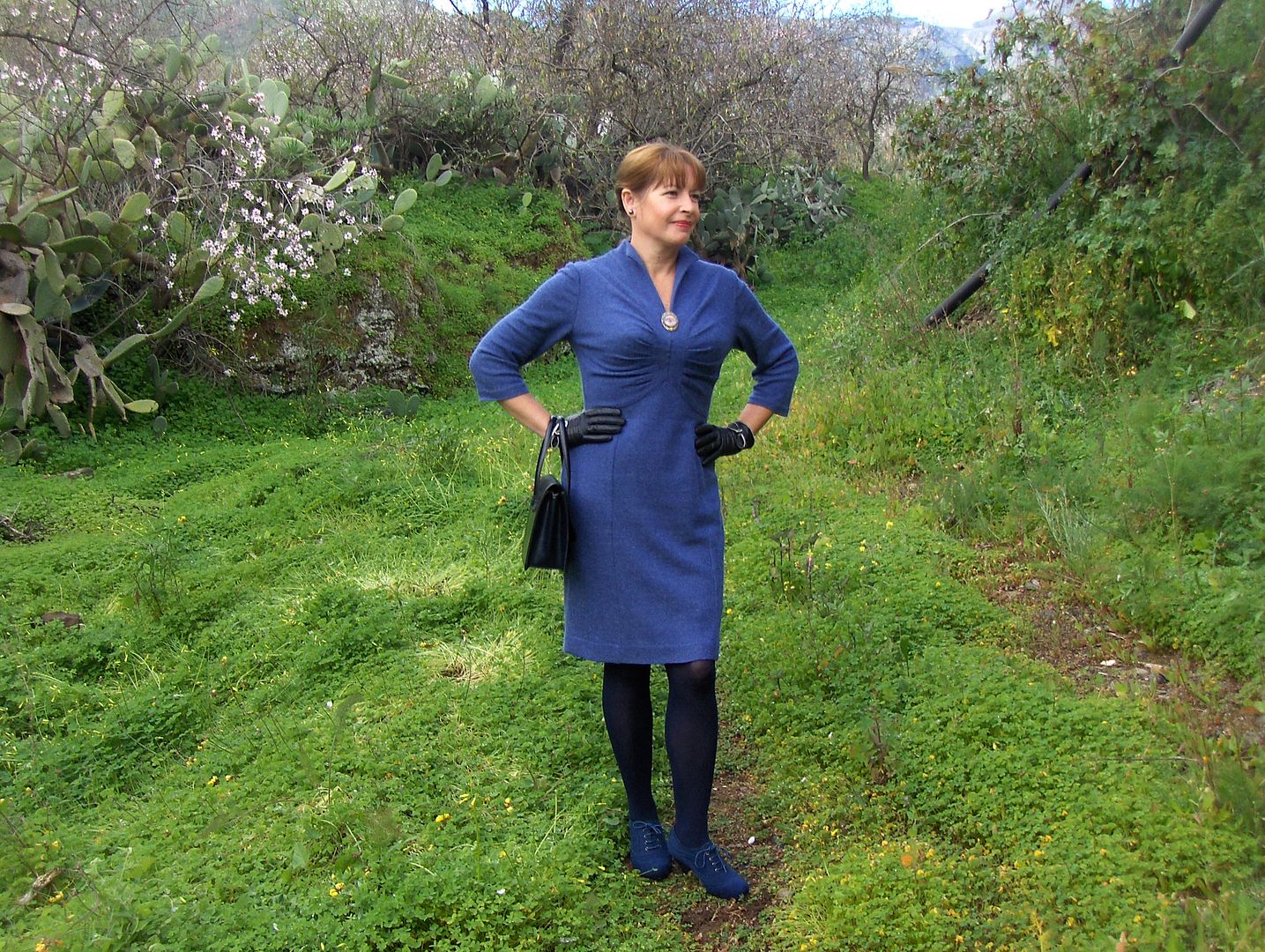 Here a link to Burdastyle and ... Russian Burdastyle with pictures of all the girls who have sewn this dress ...
Have a nice week, dear Ladies!!
Aquí un enlace a Burdastyle y ... aquí el sitio ruso de Burdastyle con imágenes de todas las chicas que han cosido este vestido...
Tener un buen comienzo de semana, queridas Damas!