Only Some images of me wearing the last jumper that came out of my knitting needles at the beginning of this year and last pants that came out of my sewing cave last year ... that sounds so far away ... I like how they work together!
Solamente algunas imágenes vistiendo el último suéter que salió de mis agujas a principio de este año y el último pantalón que salió de mi cueva de costura el año pasado... que lejano suena eso... me gusta mucho como funcionan juntos!!!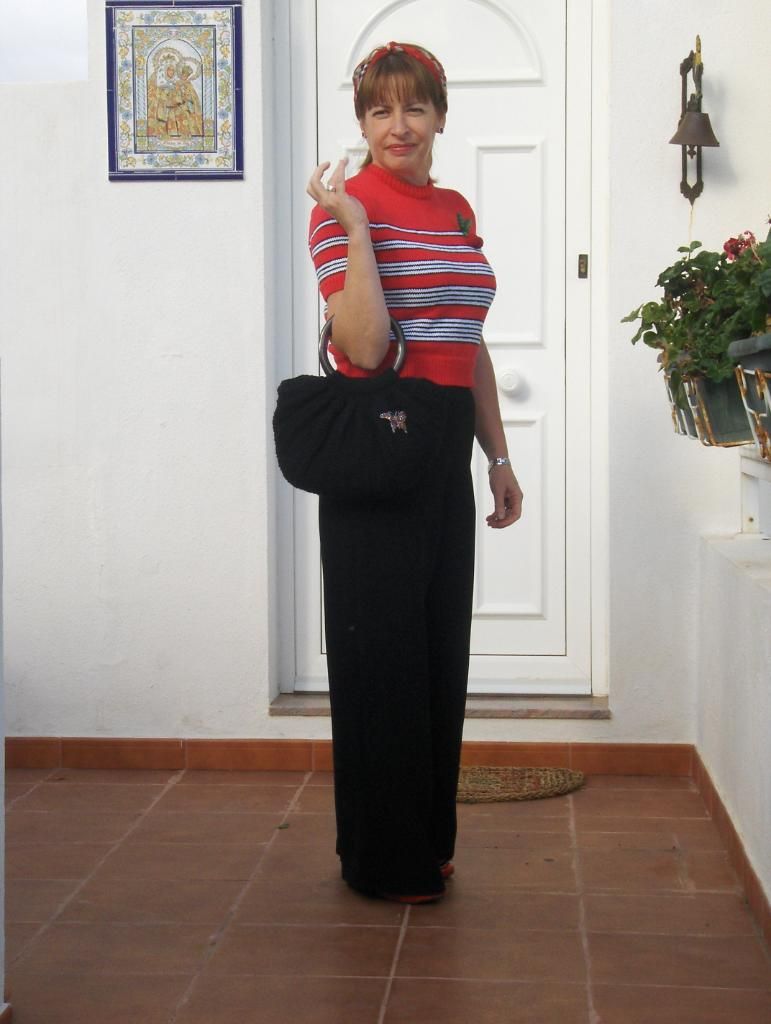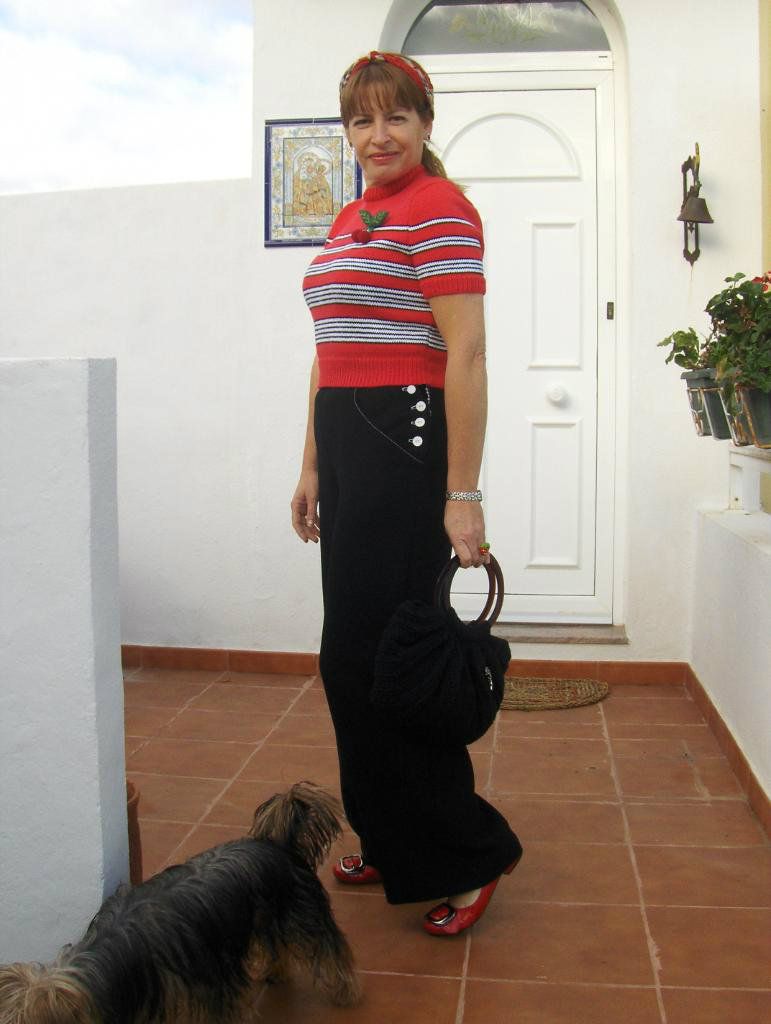 You can see that this time I had a photo session partner ... I'm really not sure who enjoyed the session more ...
Puedes comprobar que esta vez yo tenía un compañero de sesión de fotos... realmente no estoy segura quien de los dos disfrutó más...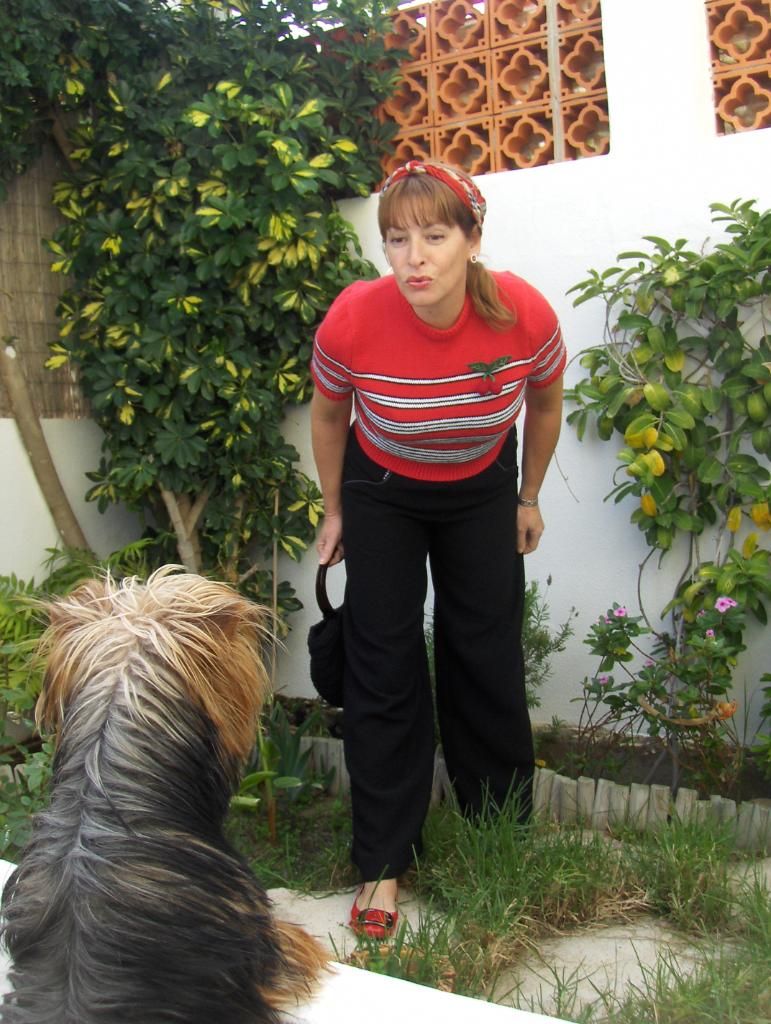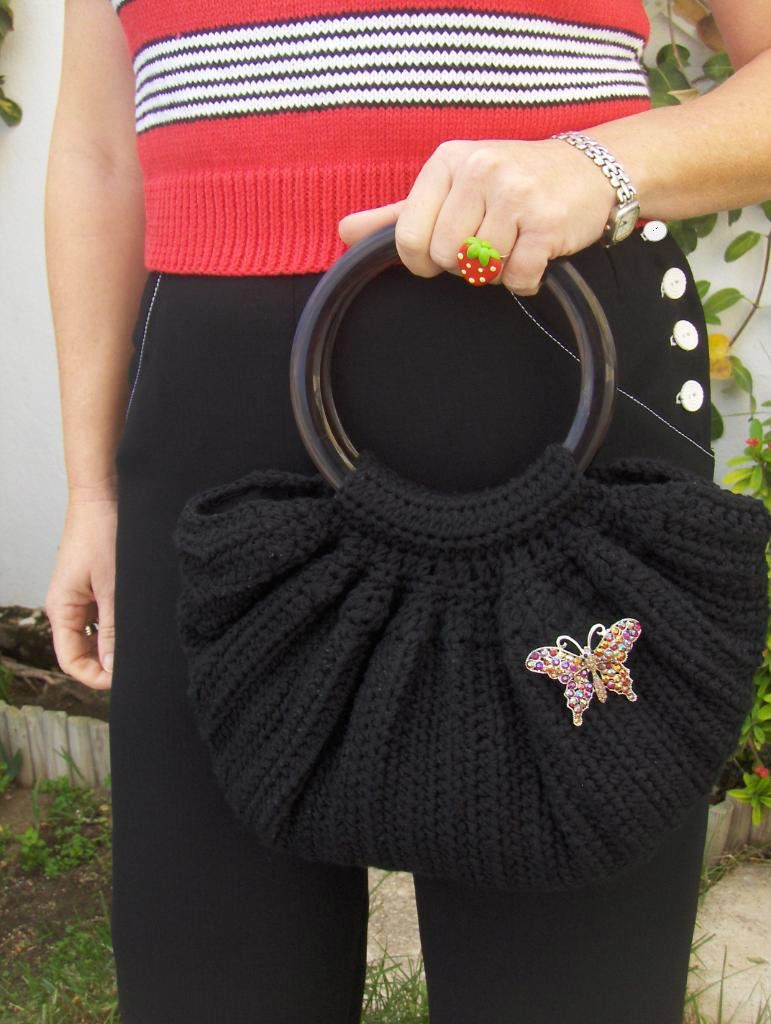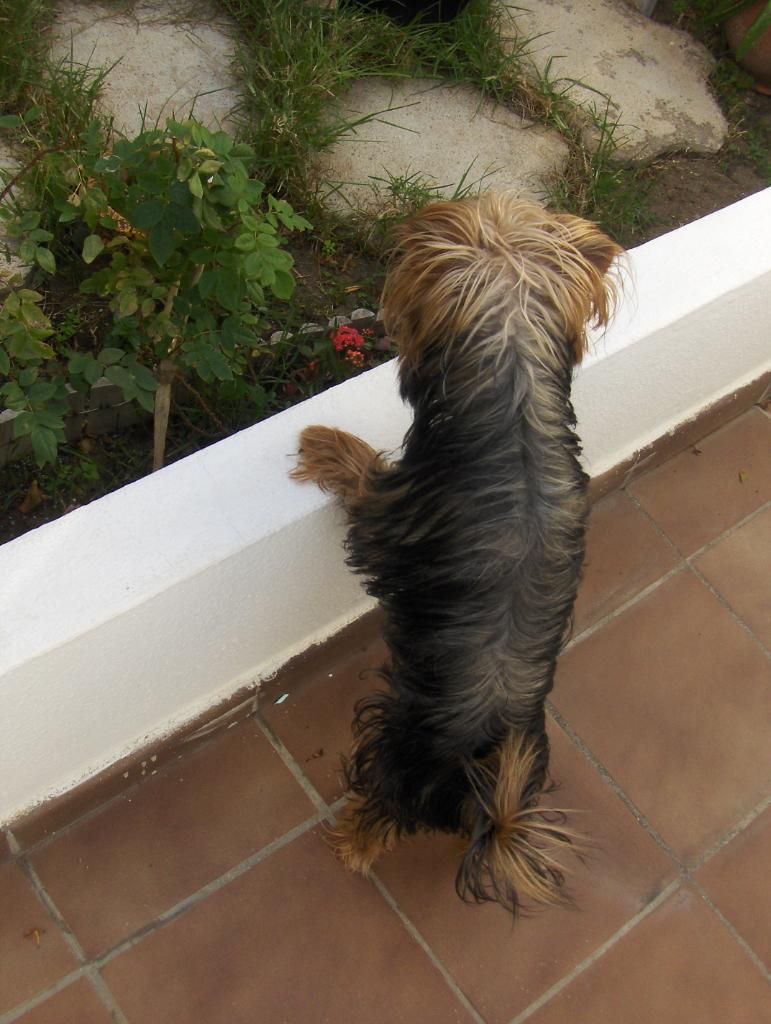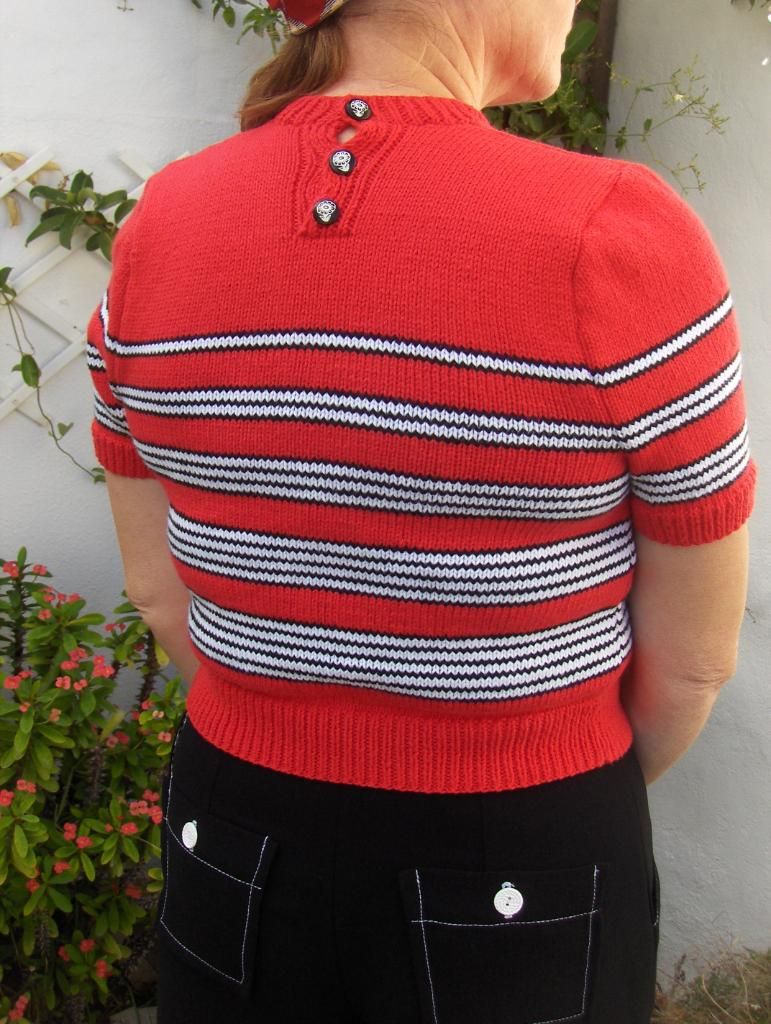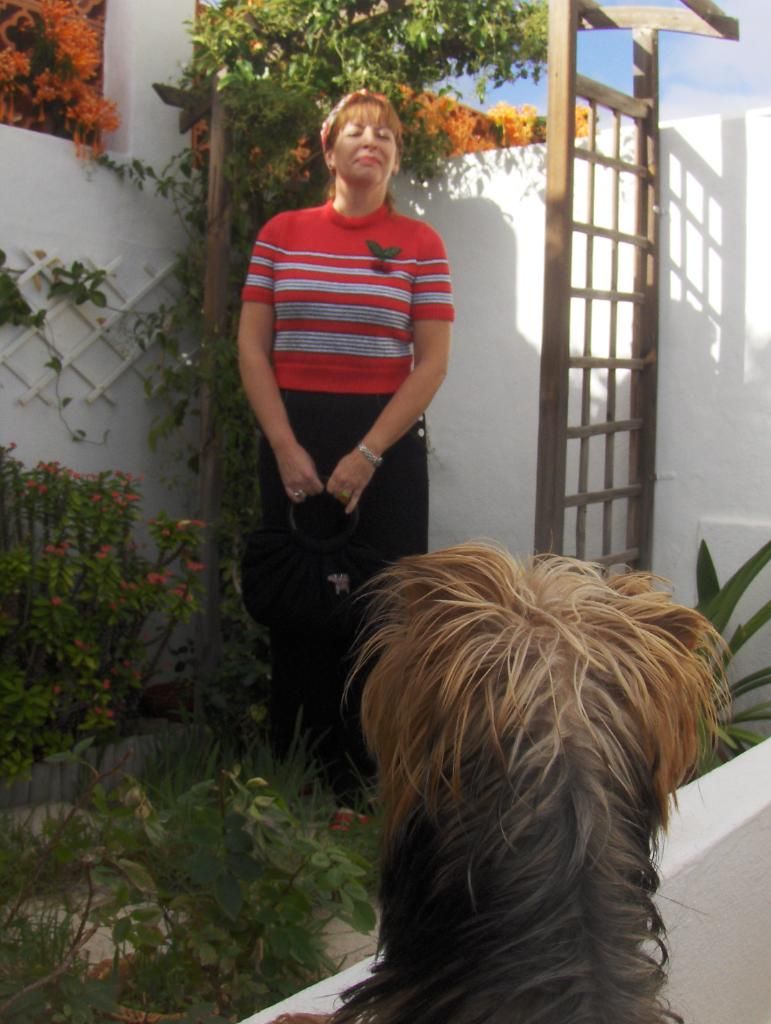 Pants made by me, here....
Jumper made by me, here...
Cherries brooch made by me , here...
Crochet bag made by me, here...