Where does the time go??? I'm sure you get the same question ... the days fly by and when I want realize it's Monday again ... and back again, to stress upon in the days off and help to my brain to process information in two days off in the week, has born these posts made ​​from remnants of the weekend ...
A donde va el tiempo??? Yo estoy segura que te haces la misma pregunta... los días pasan volando y cuando me quiero dar cuenta ya es lunes otra vez... y vuelta a empezar, para hacer incapié en los días de descanso y que mi cerebro procese la información de dos días de asueto en la semana ha nacido estos posts hechos con retazos del fin de semana...
On Friday evening I was invited to a meeting of fashion bloggers here in a shopping center on the island ... Uhg! Me?? Fashion Blogger??? Even for things that are irrelevant, could not attend at all, I was curious so I asked Antonella (the girlfriend of my younger son) if she wanted to go as an ambassador for "Sewingadicta" ... if you want a quick look here ... The surprise was that she came back with some gifts that sponsors of the event made ​​between bloggers assistant, Antonella that had a great time and met lovely girls with fashion blogs on the island.
El viernes por la tarde había sido invitada a un encuentro de bloggers de moda aquí en un Centro Comercial de la isla... Uhg! Yo?? Blogger de moda??? Aunque por cosas que no vienen al caso, no podía asistir de ningún modo, me picaba la curiosidad así que pedí a Antonella (la novia de mi hijo menor) si quería asistir como embajadora de "Sewingadicta"... si queréis un vistazo rápido aquí... la sorpresa fué que volvió con algunos regalos que los patrocinadores del evento hicieron entre las bloggers asistentes, Antonella cuenta que lo pasó muy bien y conoció a chicas encantadoras con blogs de moda en la isla.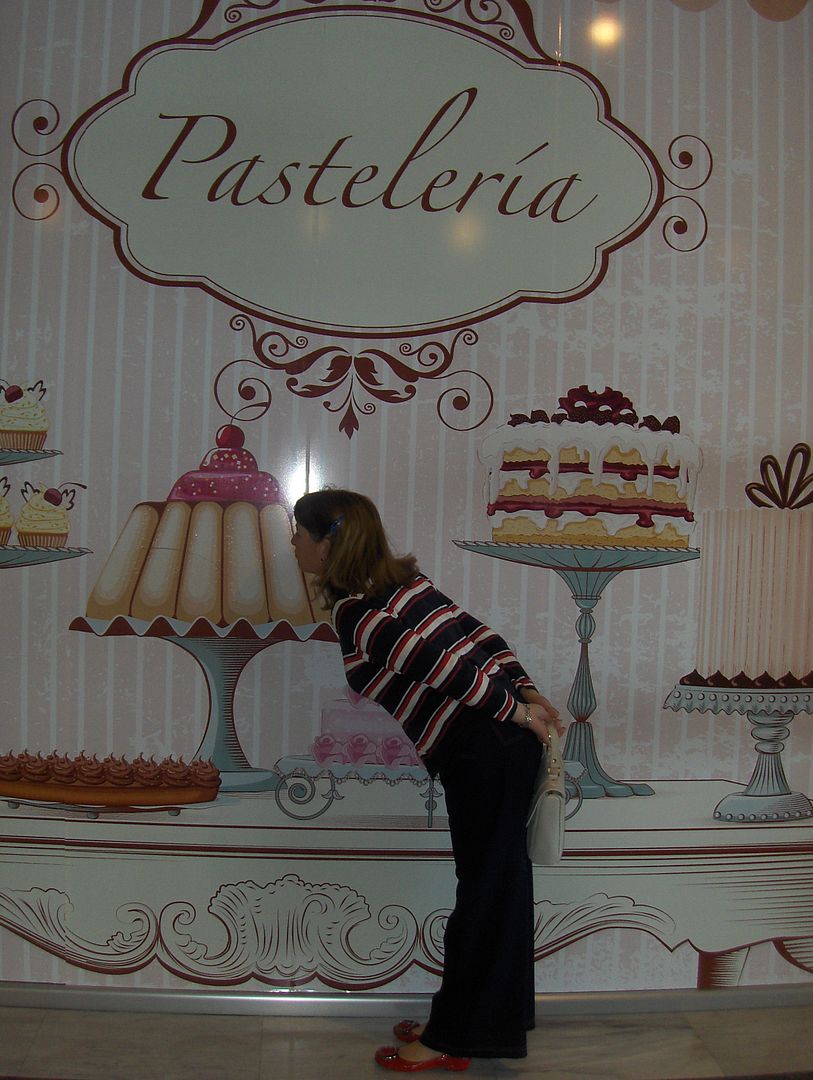 And Saturday came bright and very sweet! After a high-calorie breakfast (bad habit), I had to do some errands in another mall on the island, hubby and I spent a while "fooling around" with the shop windows sweeter I found ... I was wearing my "sailor pants", I'm completely in love with these pants and I'm thinking "clone" them again this summer because they are being used a lot!
Y el sábado se presentó luminoso y muy dulce!!! Después de un desayuno hipercalórico (mala costumbre), había que hacer unos recados en otro Centro Comercial de la isla, hubby y yo pasamos un rato "haciendo el tonto" con los escaparates más dulces que encontré... yo estaba usando mis "sailor pants", estoy completamente enamorada de estos pantalones y estoy pensando en "clonarlos" de nuevo este verano porque están llevando mucho trote, los uso muchísimo!
In the afternoon was the parade of Carnival in the city, so the younger son had a great idea for a costume of a statue that dominates the entrance to this city, it was fun to help him become a green statue, the problem was that he left his green trace back where he spent ...
Por la tarde era la cabalgata de Carnaval en la ciudad, así que el hijo menor tuvo una idea genial para un disfraz de una estatua que preside la entrada a esta misma ciudad, fué muy divertido ayudarle a convertirse en una estatua verde, el problema era que dejaba su rastro verde allá por donde pasara...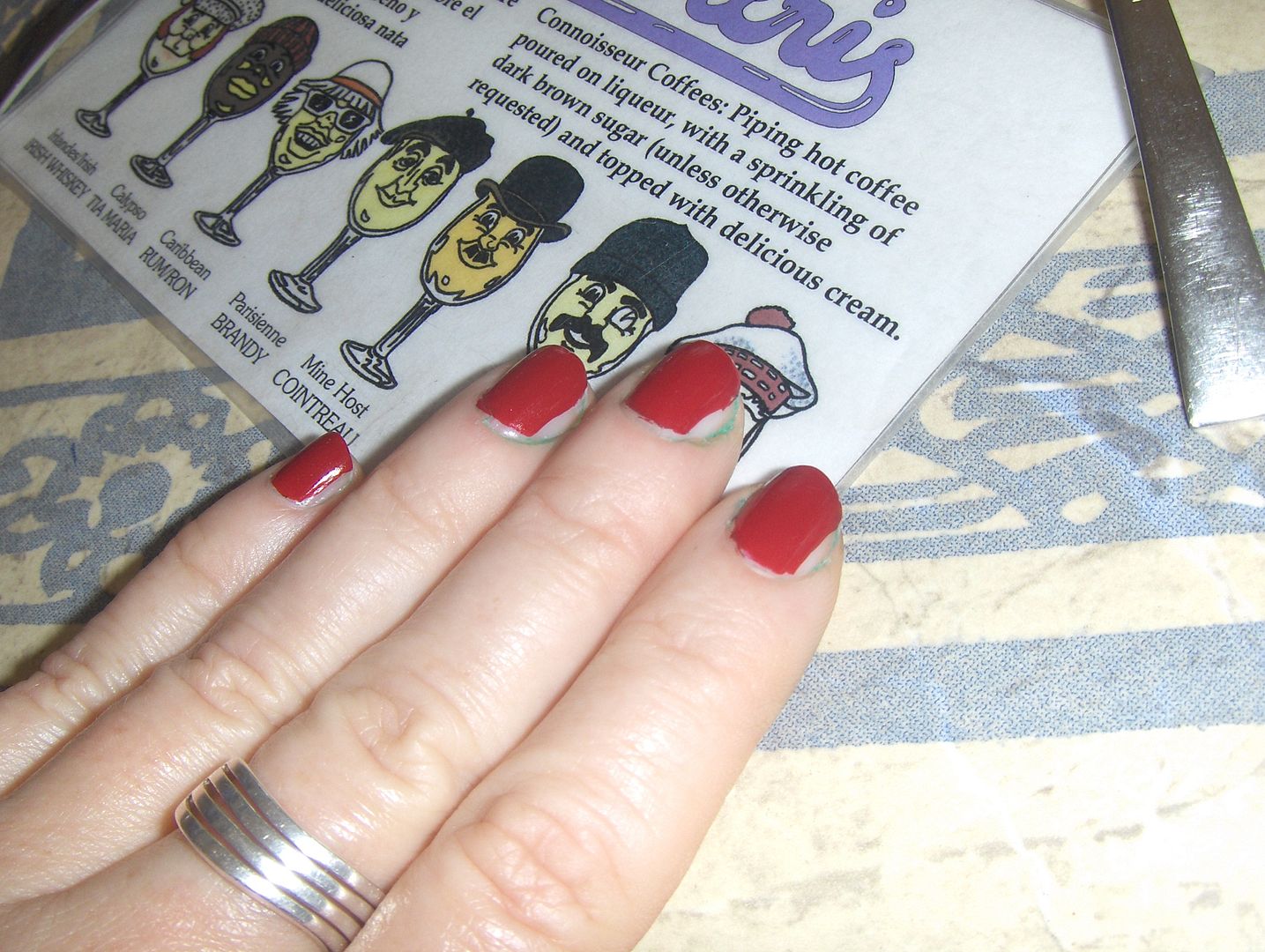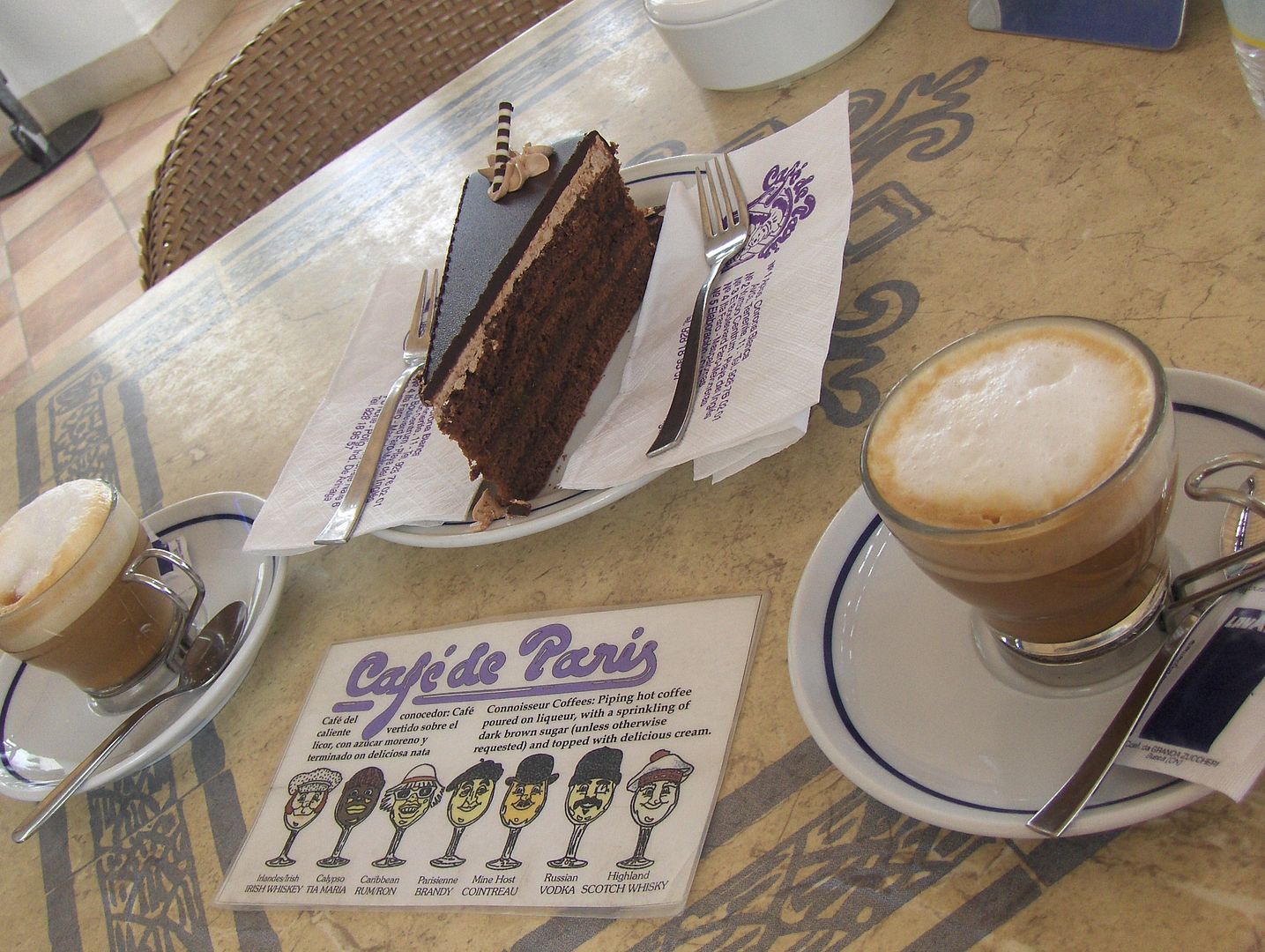 At Sunday morning I still had not managed to remove the green paint on my nails ...
On this day hubby and I decided to visit the south of the island, there were a craft fair on the "Faro de Maspalomas"
Y el domingo en la mañana yo aún no había conseguido hacer desaparecer la pintura verde de mis uñas...
En este día hubby y yo decidimos ir a visitar el sur de la isla, había feria de artesanía en el "Faro de Maspalomas"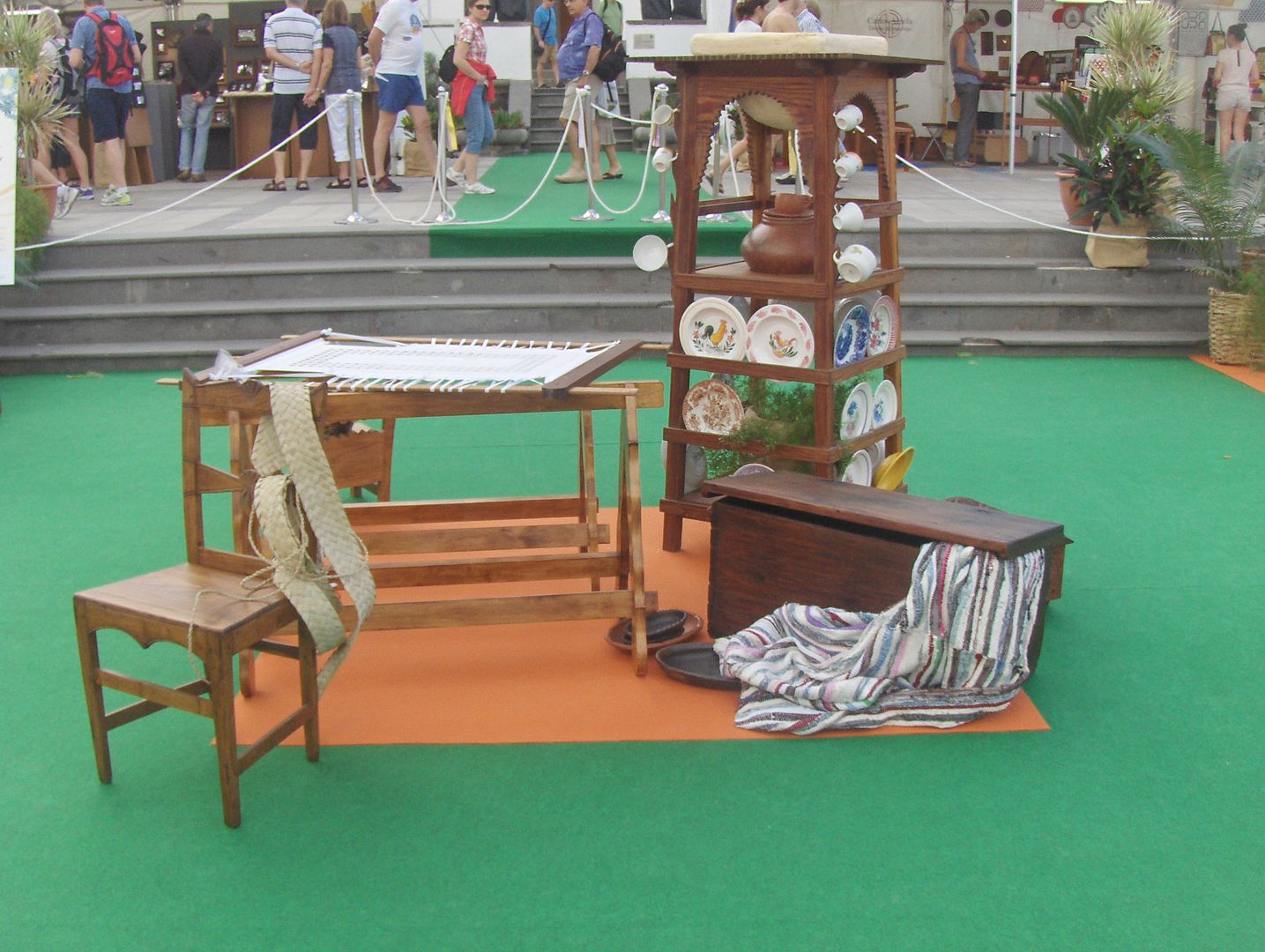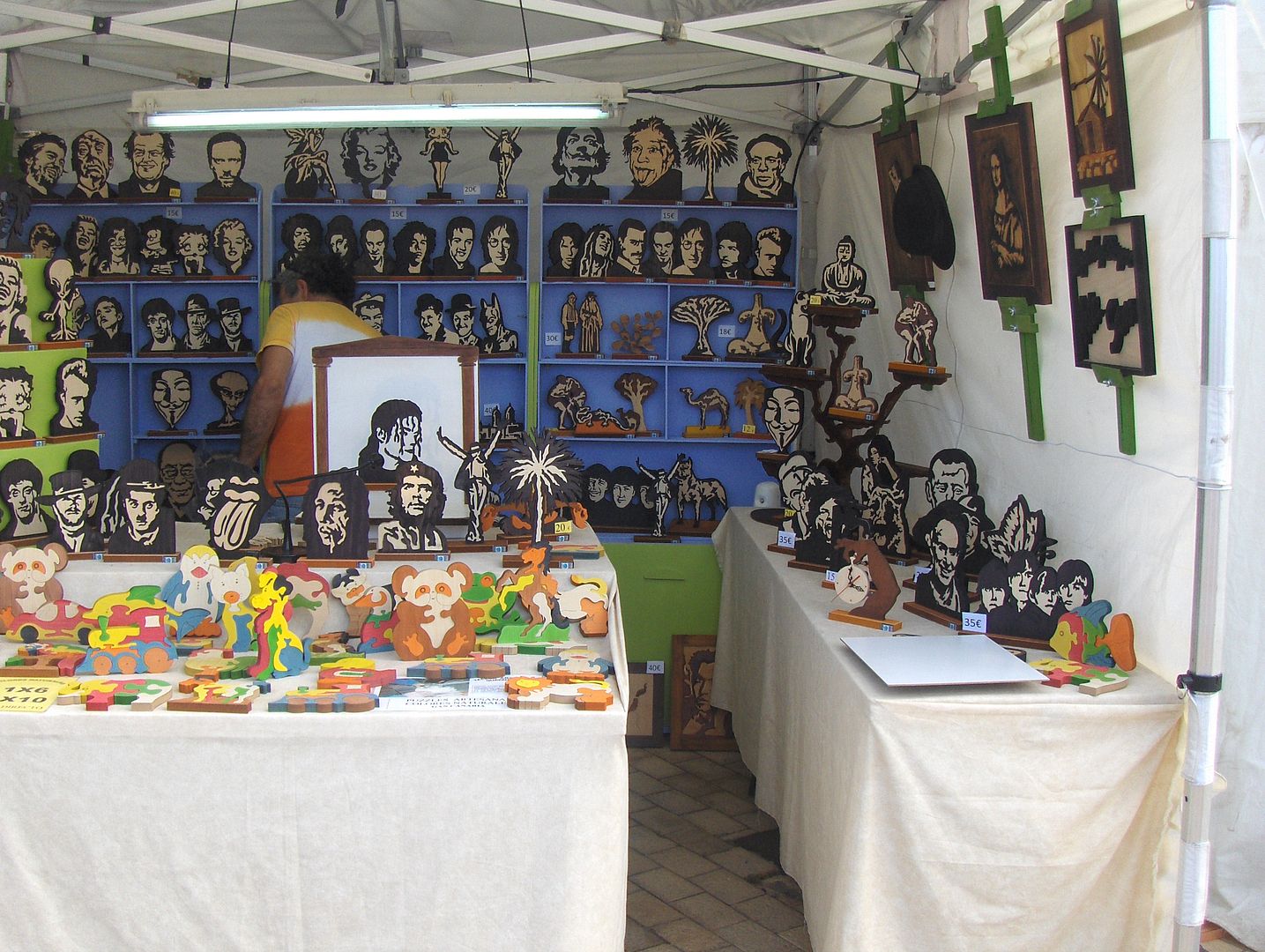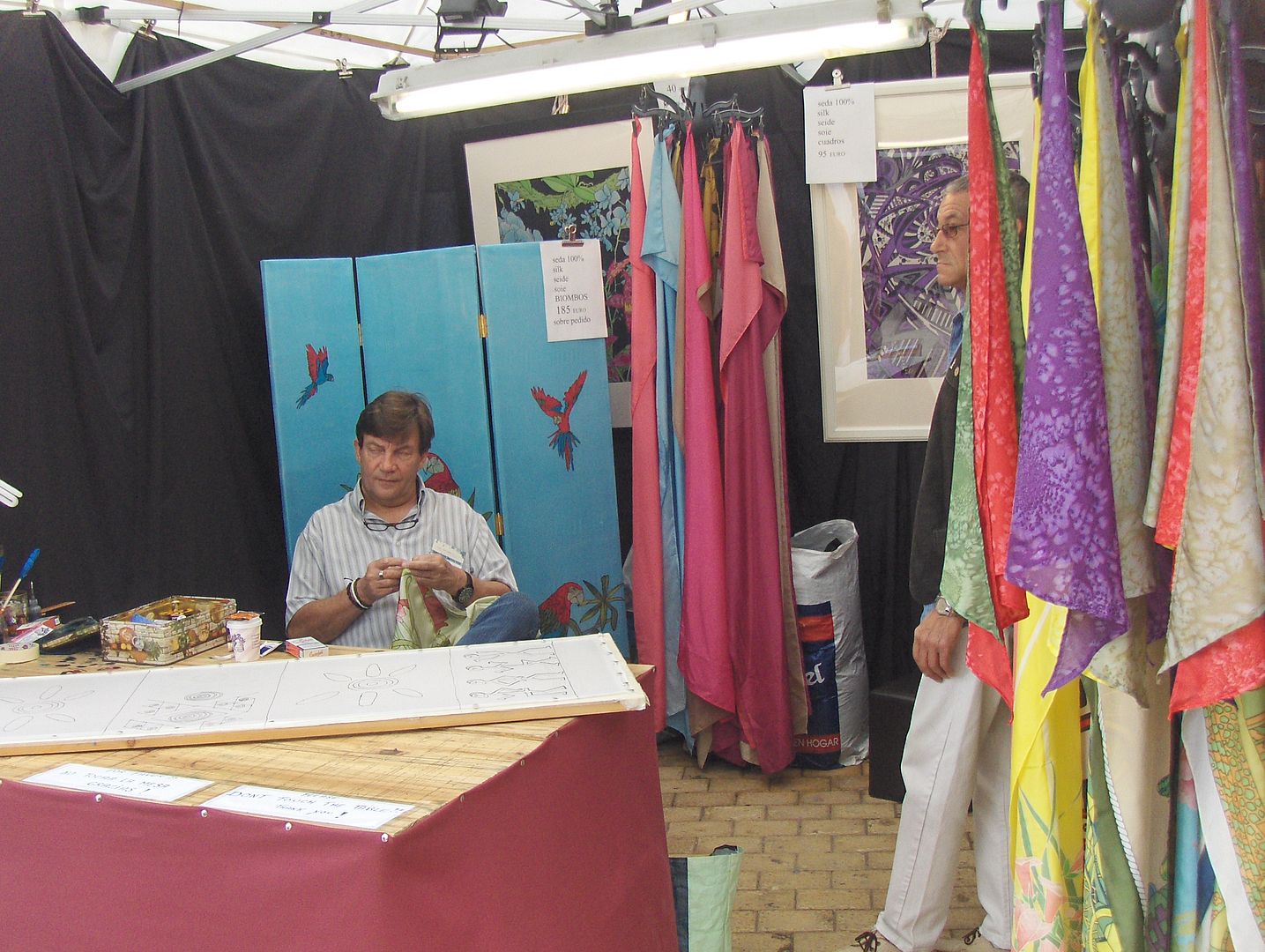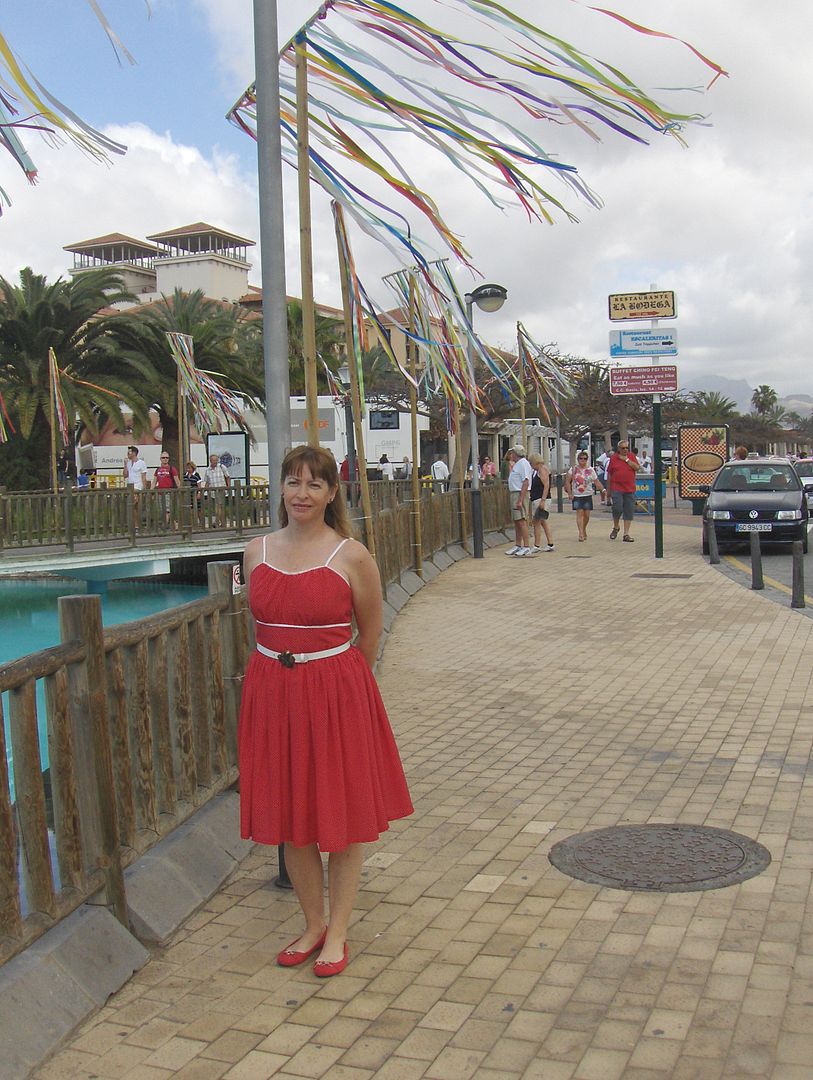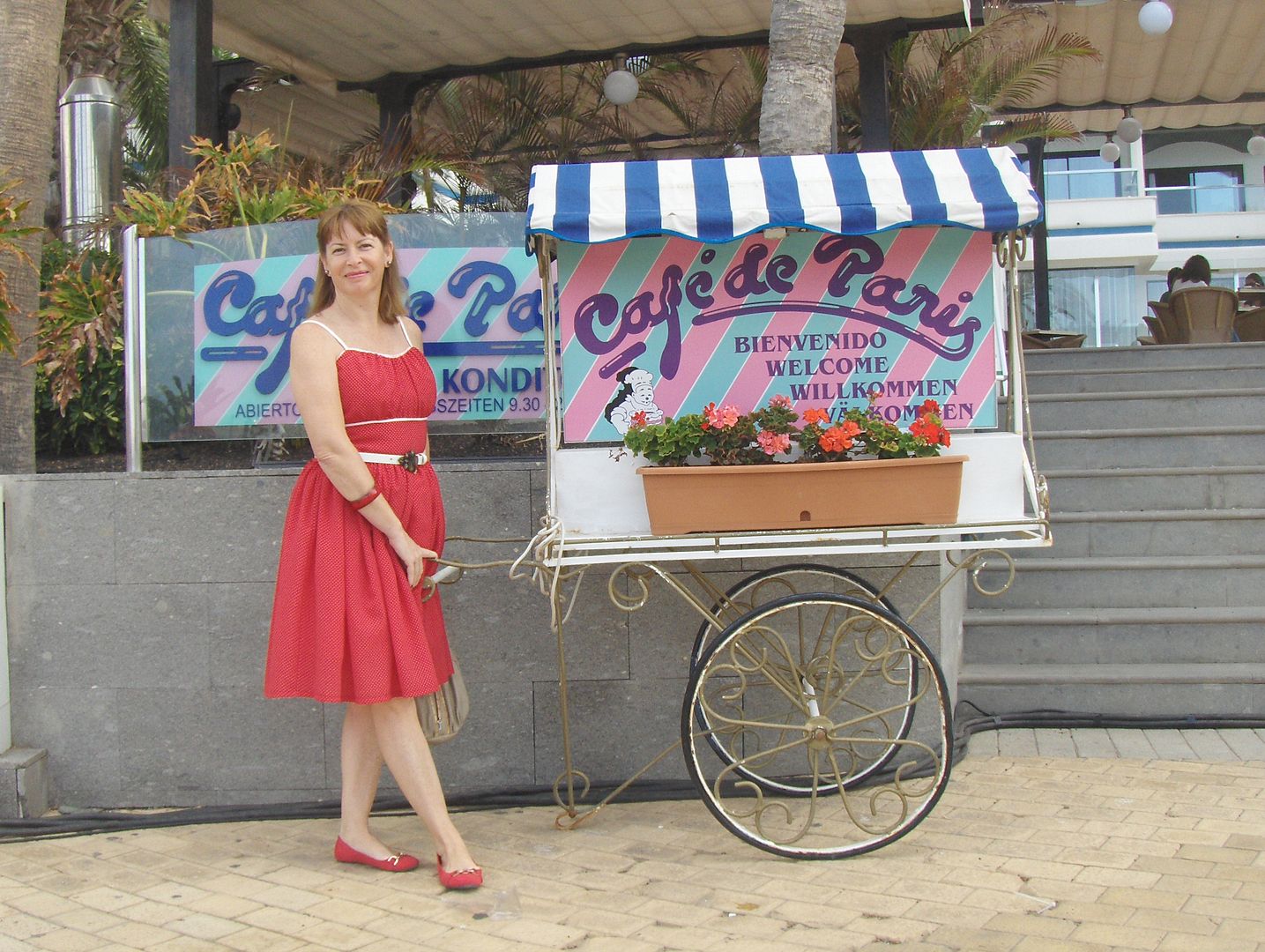 The day was cloudy but it was pretty hot, so I was wearing the first dress that inspired the show "New Girl", here ... And you?? Did you enjoy your weekend?
Aunque el día estaba nublado hacía bastante calor, así que yo estaba usando el primer vestido que me inspiró la serie "New Girl", aquí... Y tú?? Has disfrutado tu weekend??