Yesterday there was something that I could classify something like "Close Encounters of the Third Kind" ... ("pun" in Spanish language) I mean, the first phase occurred when a few years ago by chance I stumbled upon a blog that caught my attention for its refined appearance and pleasant reading, she was Guaxara with her blog "Passion Naif", by that time I also found another blog that also called my attention for its delicious recipes and to my amazement I realized that the person behind that blog wrote from this same island, Conchi with her blog " El Farito de Azúcar" ....
Ayer existió algo que podría clasificar algo así como "Encuentros en la Tercera Fase"... me explico, la primera fase ocurrió cuando hace algunos años atrás me tropecé por casualidad con un blog que me llamó la atención por su cuidada estética y su lectura agradable, era Guaxara con su blog "Pasión Naif", por ese tiempo también encontré otro blog que llamó igualmente mi atención por sus deliciosas recetas y para mi asombro me di cuenta que la persona que había detrás de ese blog lo escribía desde esta misma isla , Conchi con su blog " El farito de azúcar"....
The second phase began with the exchange of comments on our respective blogs, they did notice a growing virtual friendship and wishes to meet us in person to those virtual friends up until then ... I wanted to put voice and gestures to someone that I knew so far only through still photos and so began the preparation of the third stage ... The meeting ..
.
La segunda fase comenzó cuando el intercambio de comentarios en nuestros respectivos blogs , hacían notar una creciente amistad virtual y deseos de conocer en persona a esas amigas virtuales hasta enconces... me apetecía ponerle voz y gestos a alguien a quien conocía hasta ahora solamente a través de fotos estáticas y así comenzó la preparación de la tercera fase... el encuentro...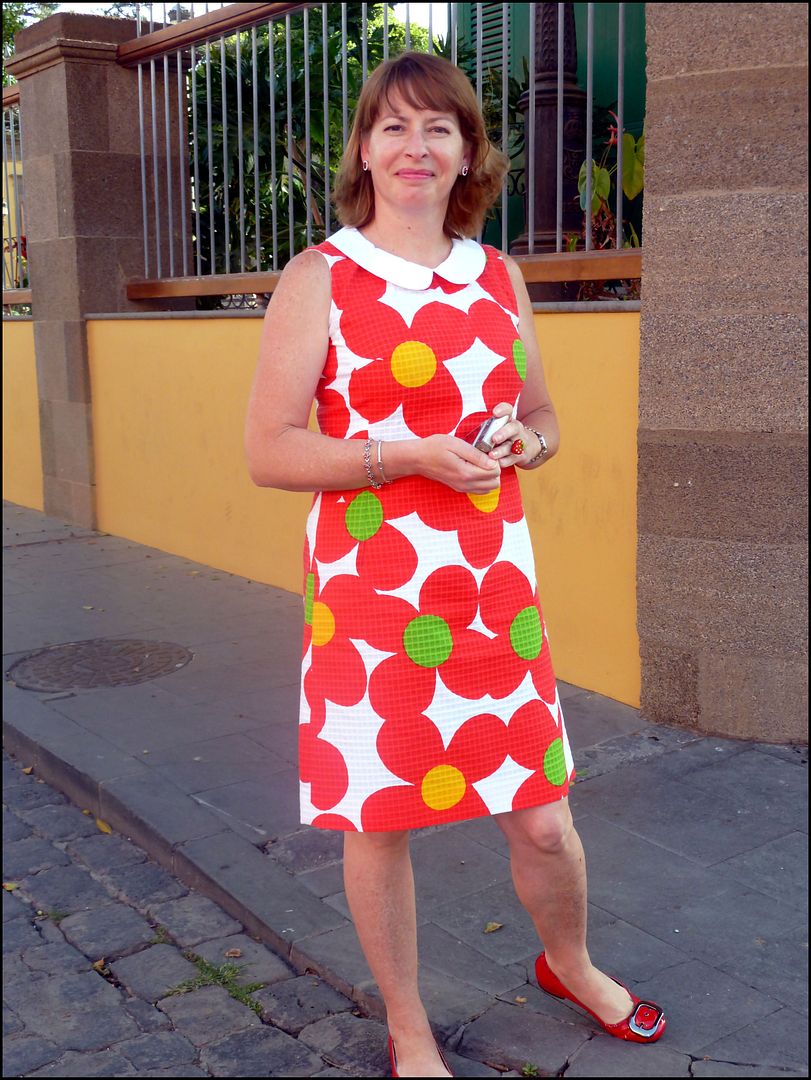 The third phase occurred yesterday afternoon, finally after some ups and downs, we were able to meet in Gáldar and I must admit it has been one of the most rewarding afternoon I've had in a while, meet with two friends whom I do not know .... but I feel know since time ago is so beautiful! Guaxara is a delightful person, calm and relaxed .. she conveys a sense of serenity and the hours did little amid of a pleasant and stimulating conversation ... as that friend you've known each other forever and who you want to tell your secrets .... Adorable!
La tercera fase ocurrió ayer por la tarde, finalmente después de algunos avatares que nos habían retrasado anteriormente, pudimos reunirnos en Gáldar y debo admitir que ha sido una de las tarde más gratificantes que he tenido en mucho tiempo, encontrarme con dos amigas a las que no conoces.... pero que sientes que conoces de toda la vida es tan bonito!! Guaxara es una delicia de persona, tranquila y relajada .. te transmite una sensación de serenidad pasar un rato con ella y las horas se hicieron muy cortitas en medio de una conversación agradable y estimulante... como esa amiga que has conocido desde siempre y a quien te apetece contarle tus secretos.... Adorable!
Conchi is equally delicious, although we take her by surprise and she did not know anything about us or our visit, until at some point we asked if she could take a photo and commented that she sounded our face ... . although I had not opportunity to test any of their delicious cakes and ice cream, because my time was limited, I attest that she makes the most exquisite pumpkin pie with cinnamon on the island! Just go to her local situated in front of the square of the Church and taste their range of homemade cakes and ice cream, plus enjoy a great person.
Conchi es igual de deliciosa, aunque a ella la tomamos por sorpresa ya que no sabía nada de nosotras ni de nuestra visita , hasta que en algún momento le pedimos si nos podía hacer una foto y comentó que le sonaba nuestra cara.... aunque no tuve ocasión de probar nada de sus deliciosas tartas y helados, porque mi tiempo era muy limitado, doy fé que hace la tarta de calabaza a la canela más exquisita de toda la isla!! Tenéis que ir a su local situado enfrente de la misma plaza de la Iglesia y probar su variedad de tartas y helados caseros, además de disfrutar de una gran persona.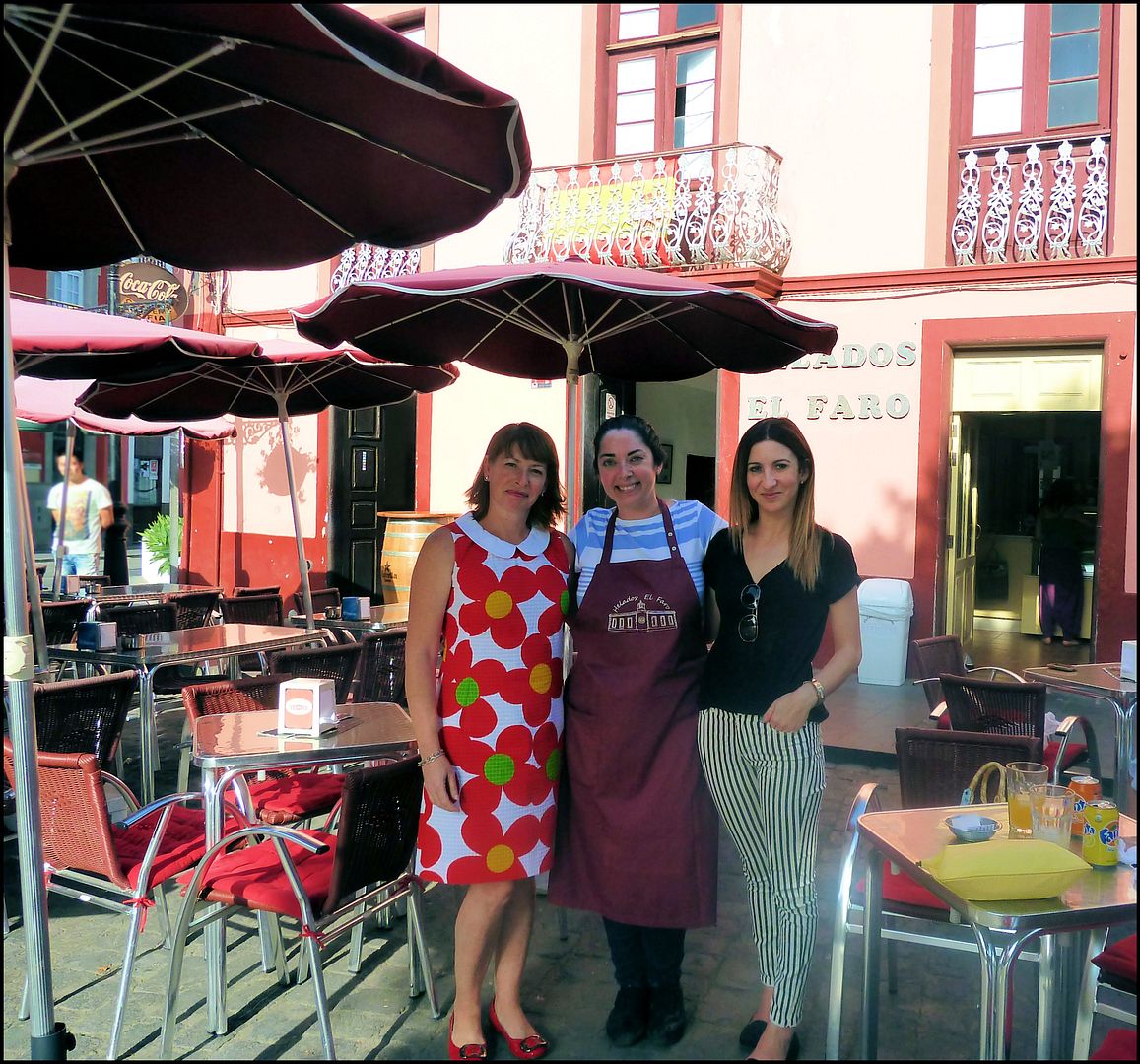 All photos, courtesy of Guaxara.
A wonderful afternoon with nice people to be repeated ... From here I throw the idea to all the bloggers of the island for an afternoon of talks, photos and sweet on this site, we could agree to a meeting there ... Do your cheer??
Todas las fotos, cortesía de Guaxara.
Una tarde estupenda con gente agradable que hay que repetir... Desde aquí lanzo la idea de juntarnos todas las bloggers de la isla para una tarde de charlas, fotos y dulces en este sitio, podríamos ponernos de acuerdo para una reunión allí... Te apuntas??