Some posts ago, I told you that I had signed up to an international exchange that had organized the talented Rachel, the blog "House of Pinheiro" .... The deadline for sending gifts and post about it, it ends tomorrow and the rules to follow were ...
Make some little hand work on a nautical theme with the colors red, blue and white. In addition, the gift had to add some small detail worth 3 pounds ($ 4.50), and Rachel encouraged us not to buy anything, but to use or recycle what we have in our stash of sewing .... all details here ...
The funny thing is, I was working in the gift that I had to send my partner in this exchange when the postman knocked on my door and I found this ....
Algunos posts atrás, yo te contaba que me había apuntado a un Intercambio Internacional que había organizado la talentosa Rachel, del blog "House of Pinheiro".... La fecha límite para enviar los regalos y postear acerca de esto se cumple mañana viernes y las reglas a seguir eran...
Realizar algún pequeño trabajo a mano sobre una temática con los colores nauticos rojo, azul y blanco. Además de esto , había que añadir al regalo algún pequeño detalle por valor de 3 libras (unos 3.50 €), Y Rachel nos animaba a no comprar nada, sino utilizar o reciclar lo que tenemos en nuestro alijo de costura....tienes todos los detalles aquí...
Lo divertido del tema es que yo estaba trabajando en el regalo que yo tenía que enviar a mi pareja en este intercambio cuando el cartero llamó a mi puerta y me encontré con esto....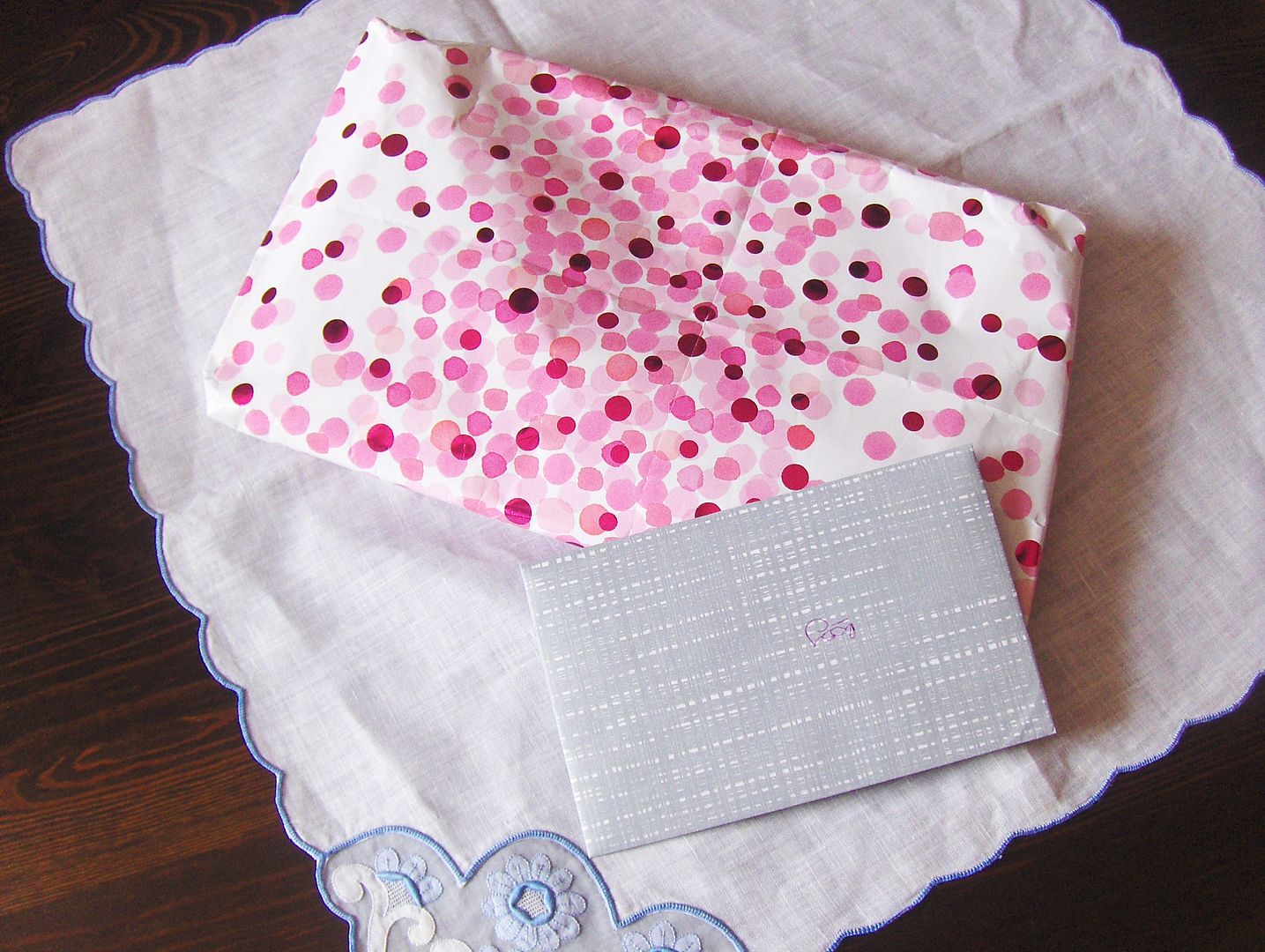 My partner is Sam, an English girl who has marvelous hands for sewing and an undeniable good taste in fabric and accessories .... I have to confess that when I opened the package I started hopping with joy around the house, I could not contain my happiness to see this beautiful purse that Sam had made ​​for me!
Mi pareja es Sam, una chica inglesa que tiene manos prodigiosas para la costura y un innegable buen gusto para la tela y los accesorios.... tengo que confesar que en cuanto yo abrí el paquete comencé a dar saltitos de alegría por toda la casa, no cabía en mi de felicidad al ver esta preciosidad de bolsito que Sam había hecho para mi!!!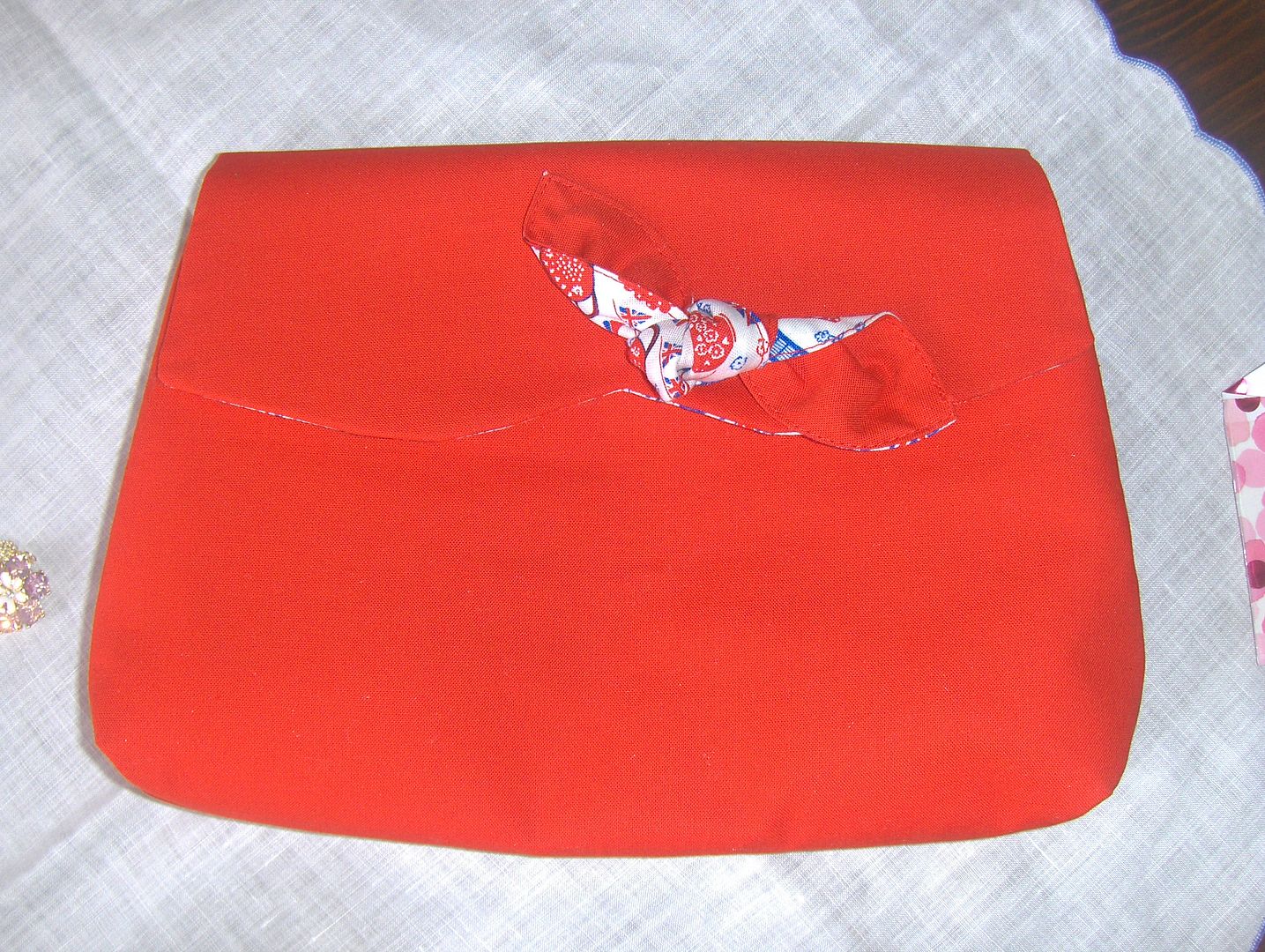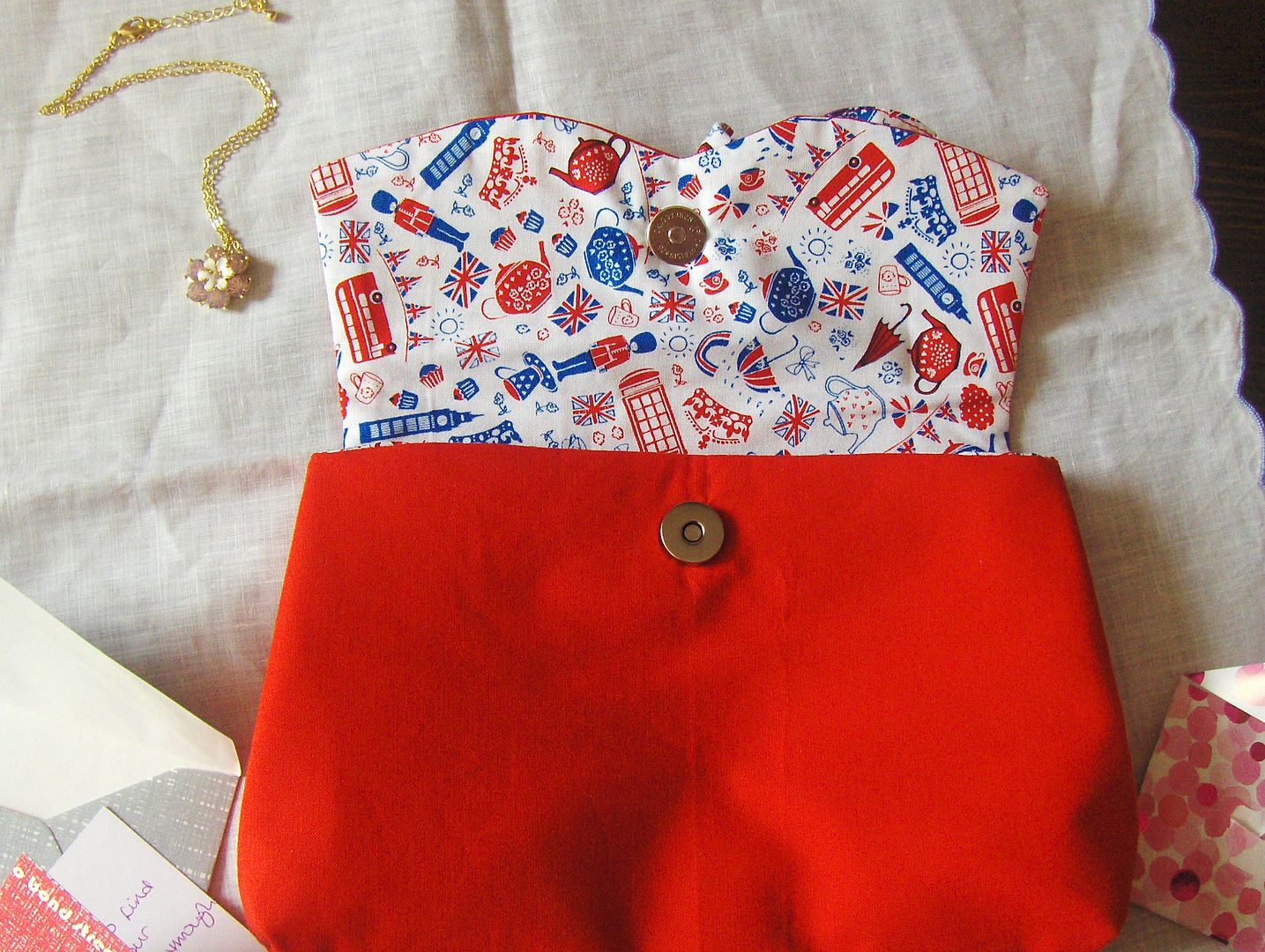 A card with words so beautiful that made my day, and the purse is the most beautiful thing I've ever seen! With all these careful details that make a garment crafted in a small work of art ...
Una tarjeta con palabras tan bonitas que hicieron mi día, y el bolsito es la cosa más hermosa que he visto nunca!! Con todos esos detalles cuidadosos que hacen una prenda hecha a mano en una pequeña obra de arte...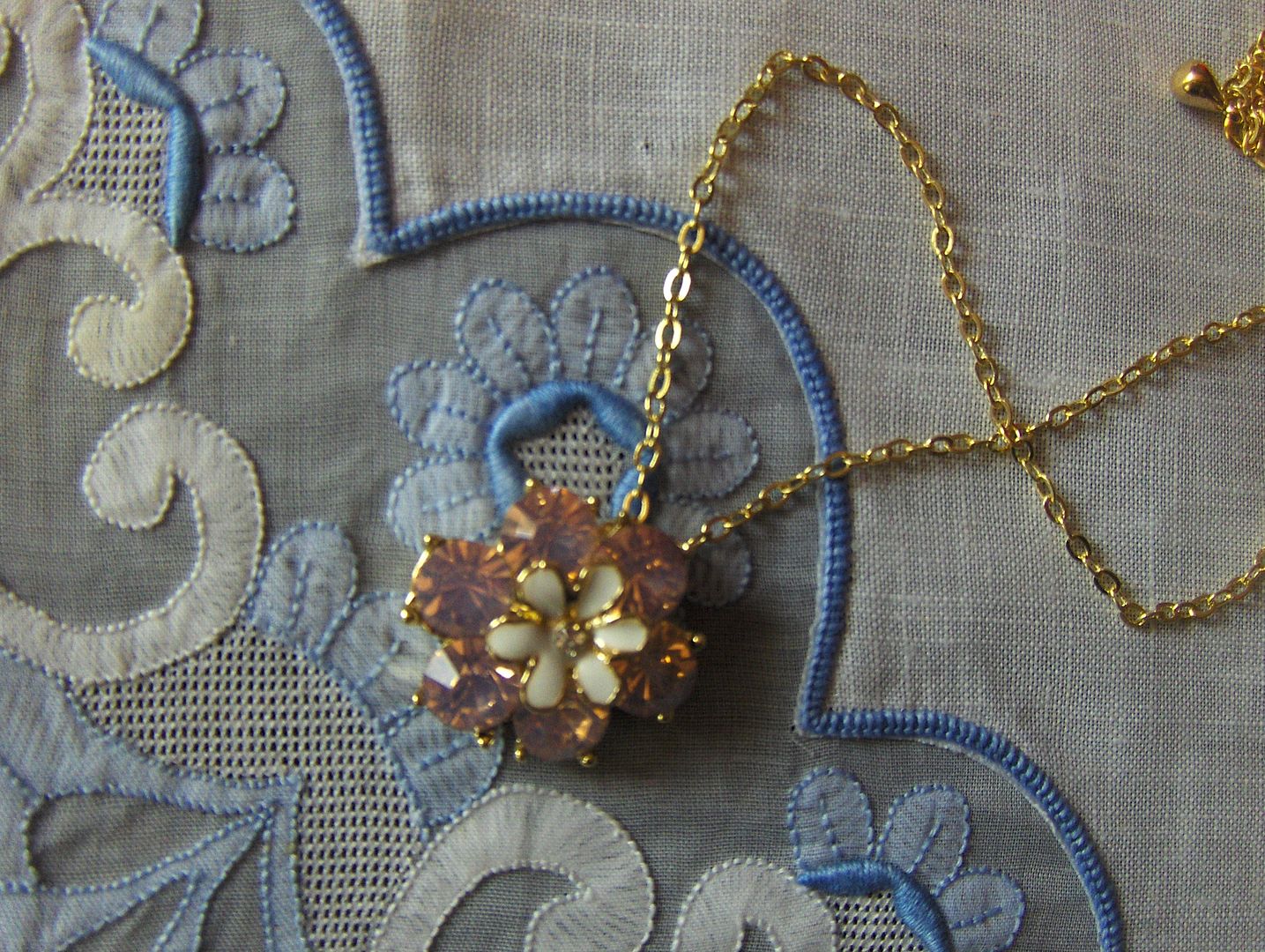 There's not enough words to express all the gratitude I feel toward Sam ... and then came the harsh reality ... my gift to her was almost finished already, I wanted to be faithful to the nautical theme, so I decided to make a small vanity case with the remains of fabric of this dress ...
Yo no creo que haya palabras suficientes para expresar todo el agradecimiento que siento hacia Sam... y entonces llegó la dura realidad... mi regalo para ella ya estaba casi terminado, yo quería ser fiel al tema nautico , así que se me ocurrió hacer un pequeño neceser con los restos de tela de este vestido...
To give you a look totally in keeping with the theme, I painted an anchor on a piece of cloth and added to vanity case ...
Para darle un aire totalmente acorde con el tema elegido, yo pinté un ancla en un trozo de tela y lo añadí al neceser...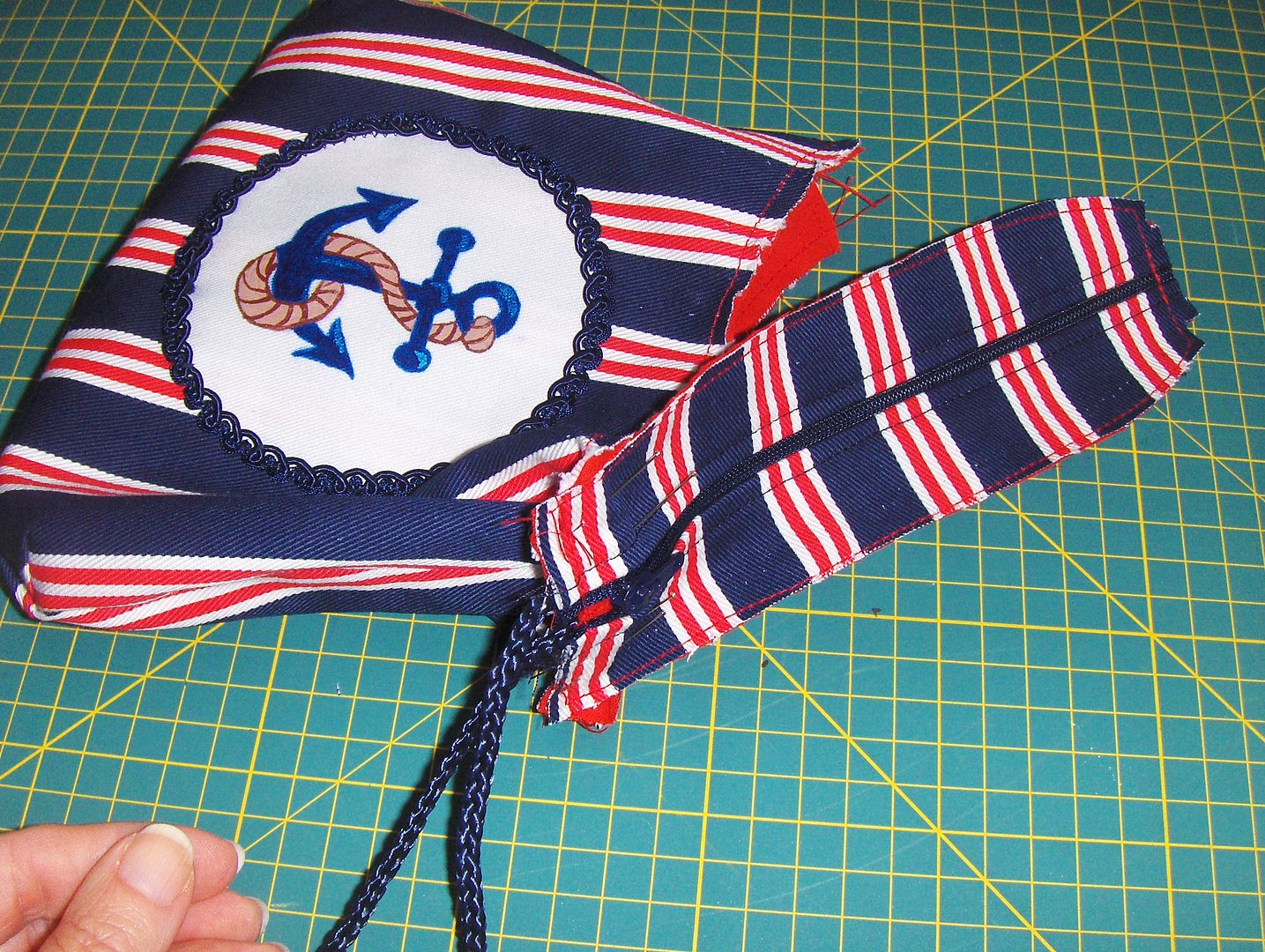 Then I thought I needed to compensate for the beautiful gift that Sam had done for me in some way .... I know she loves sewing knitting well, so I decided to add some tidbit to the package and I sent along with beauty case three balls of cotton thread and just over a meter knit fabric with colors of the thematic ...
Entonces yo pensé que necesitaba compensar el hermoso regalo que Sam había hecho para mi de alguna forma.... yo se que a ella le encanta tejer además de la costura , así que se me ocurrió añadir alguna golosina al paquete y le envié junto con el neceser tres ovillos de hilo de algodón y algo más de un metro de tela de punto con los colores de la temática...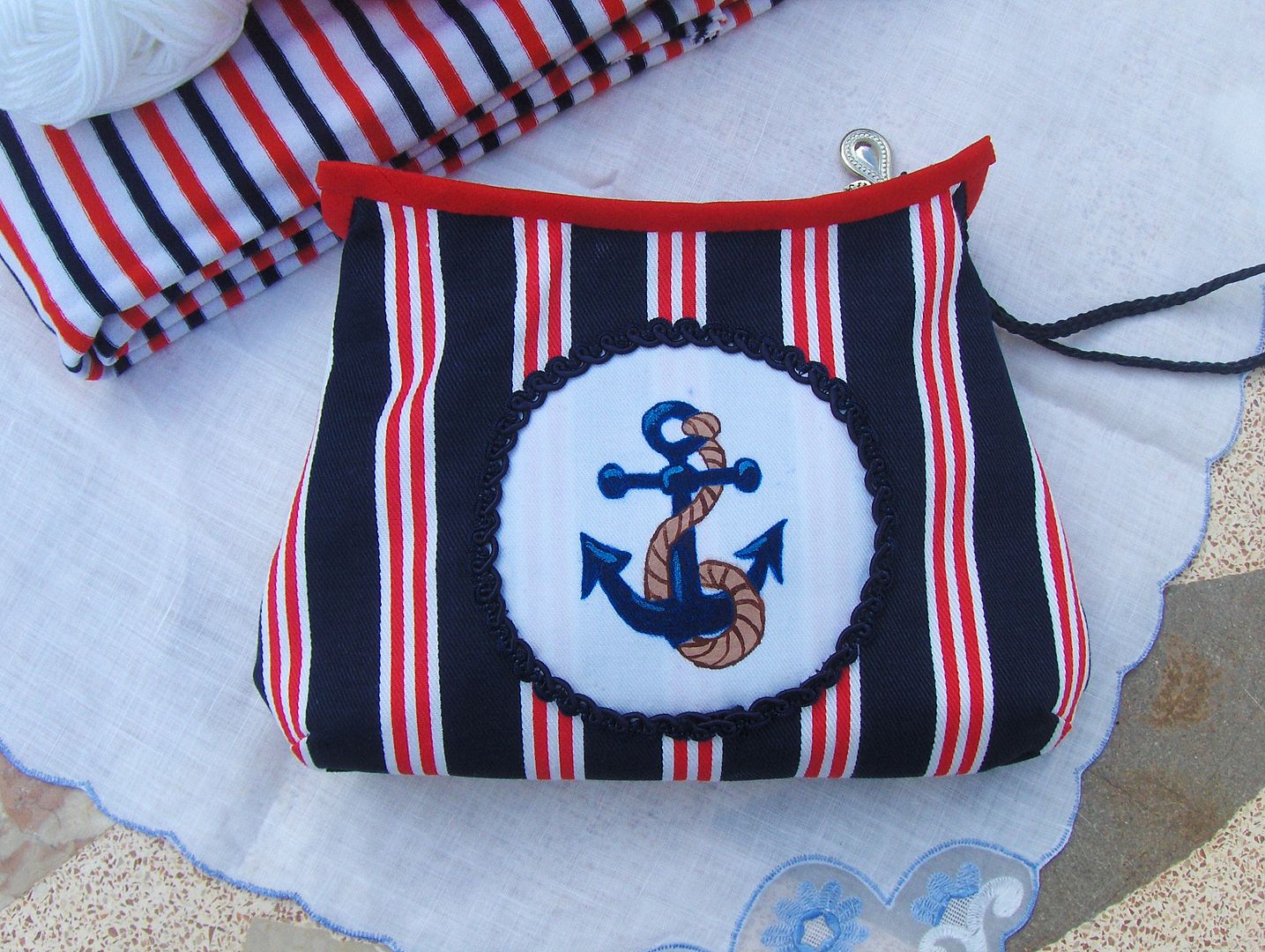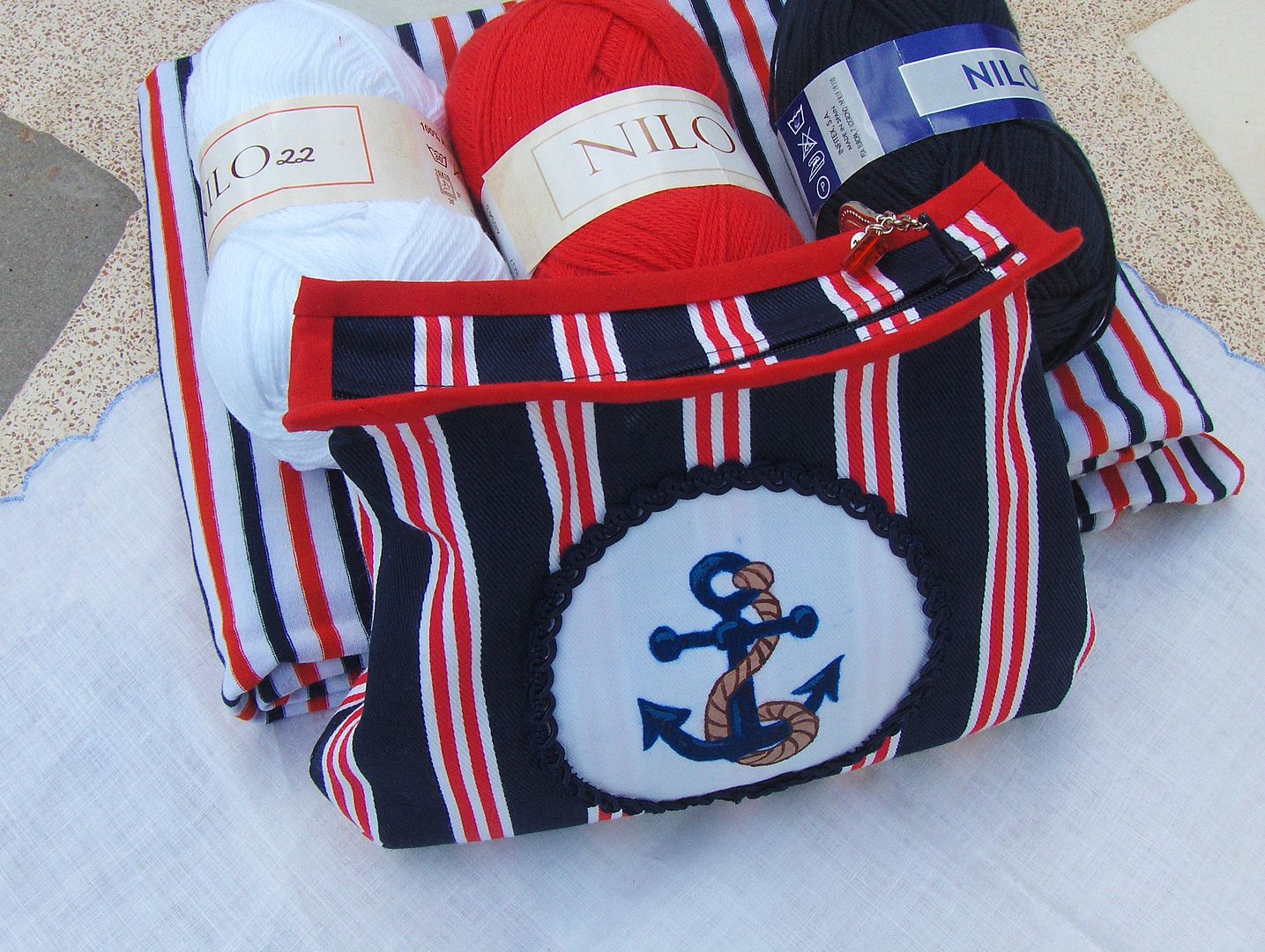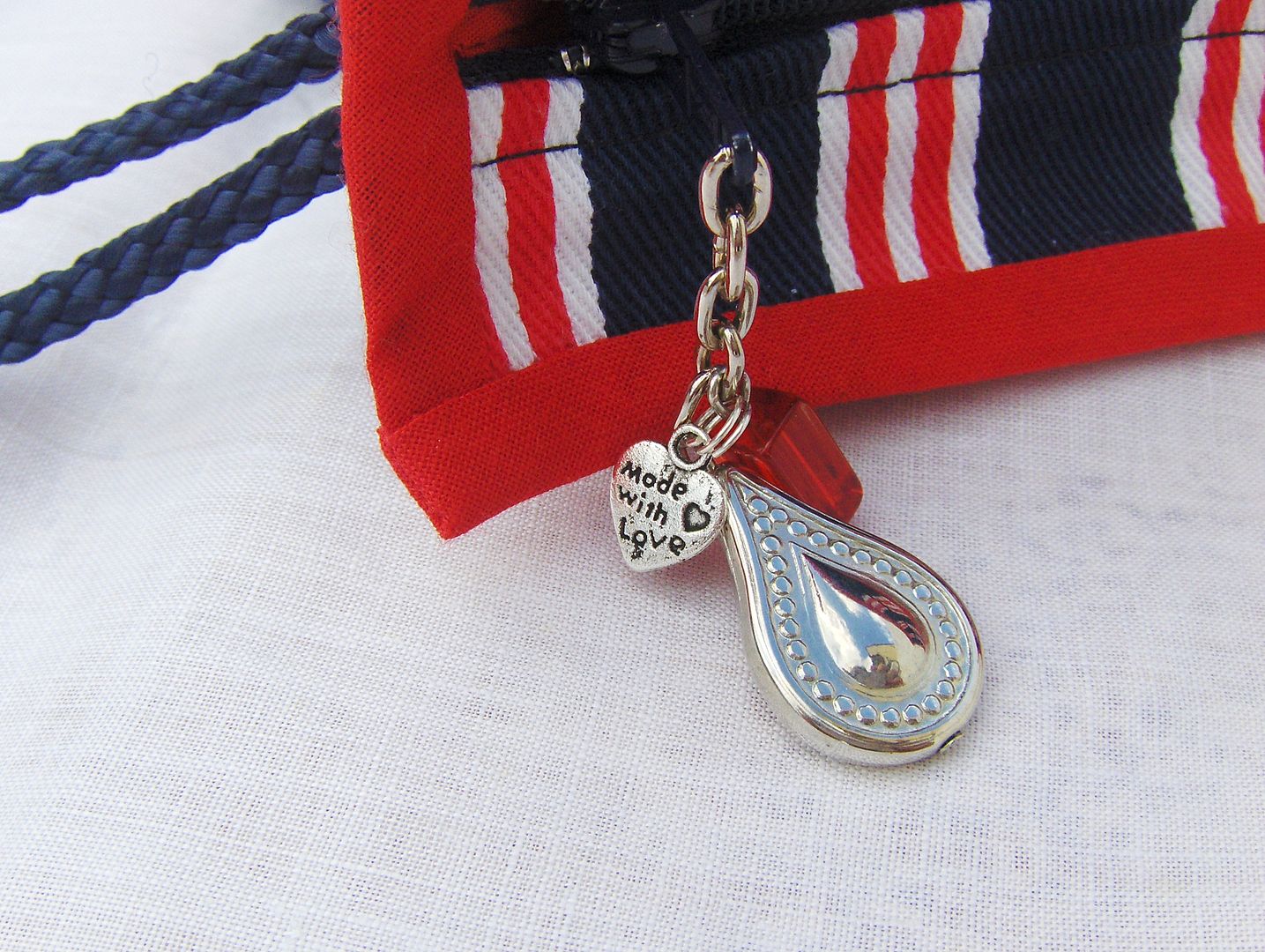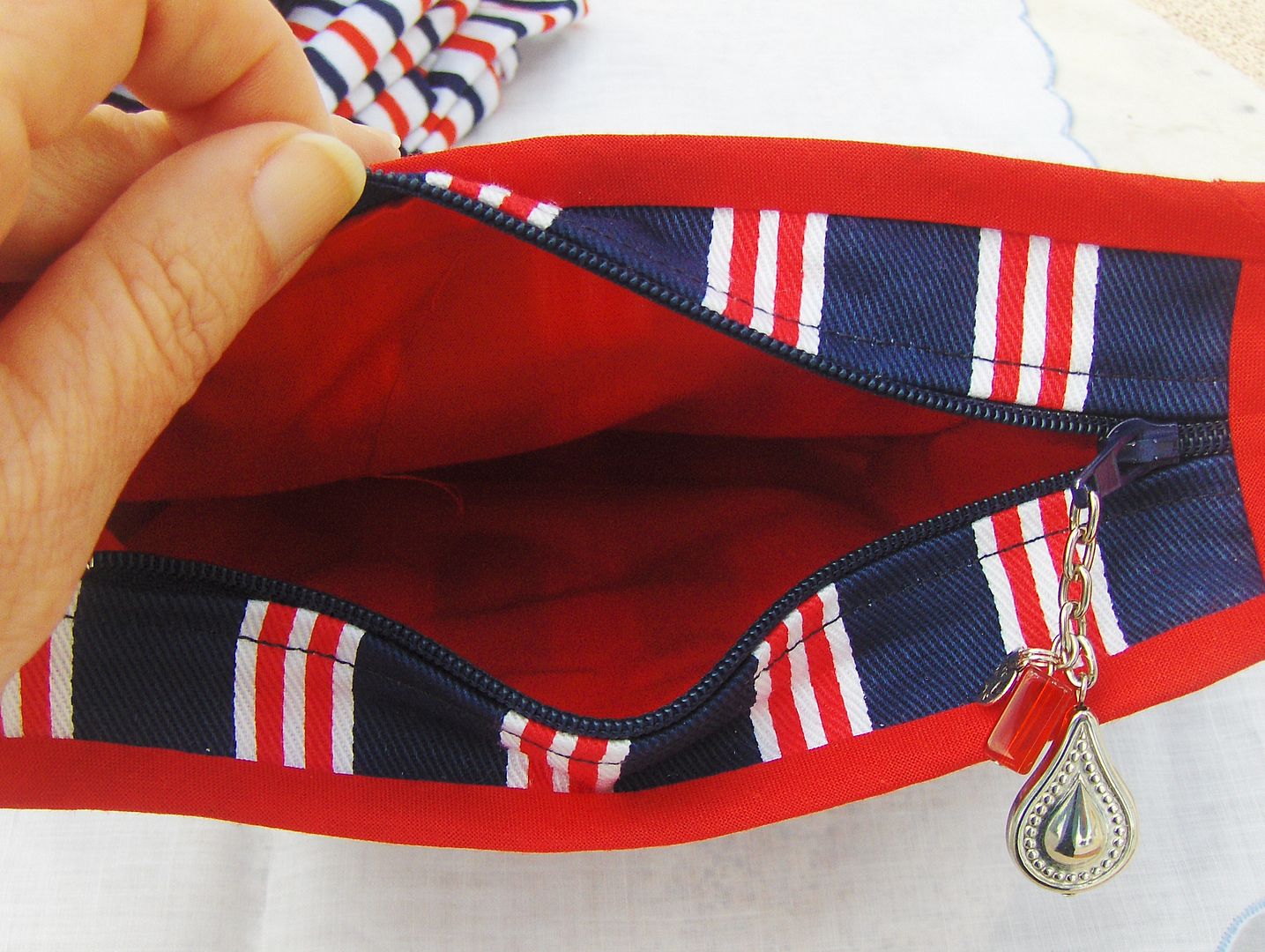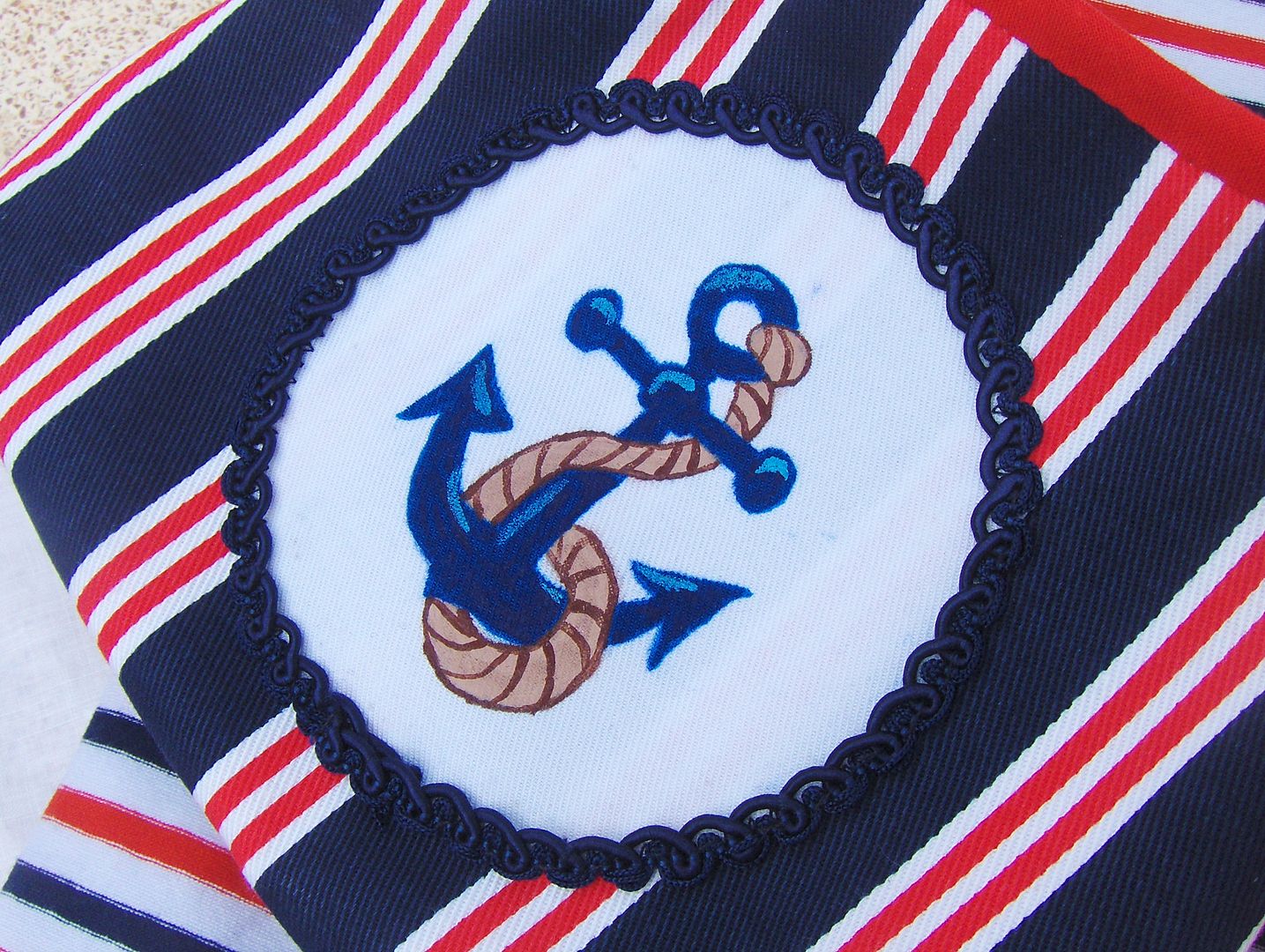 And then ... I felt better about myself .... now the gifts sent were compensated with gifts received
Y entonces... yo me sentí mejor conmigo misma.... ahora si estaban totalmente compensados los regalos enviados por los recibidos ...
I hope this package reaches its destination quickly and that Sam likes to what I did for her, because in the package are traveling some doses of love and gratitude .... Thanks to Rachel also organize as effectively the second year Swap ... sure I repeat the experience next year too ....
Espero que este paquete llegue pronto a su destino y que a Sam le guste lo que hice para ella, porque dentro del paquete van viajando algunas horas de cariño y gratitud.... y gracias a Rachel también por organizar de forma tan efectiva este segundo año de Swap... seguro que repito experiencia el próximo año también....