As I mentioned in a previous post, I signed the Mad Men challenge that organized Julia .... well, here´s my dress! Sorry if I disappointed to some dear friend, because in the last post I asking to review one dress for this challenge, ... this dress wasn´t elected ... but in the end I decided I needed a dress of this nature for a family event that I'm attending this next Saturday, a sober and elegant dress has been my personal choice due to the circumstances ... although, as always .. do not rule out other dresses chosen because
I really like them all.
Then go with the challenge ... Peggy Olson used this dress in two episodes of the second season, the first time in the church with a really cute fascinator on her hair .... and the second time at the office, this time with short hair .... I have to say that this dress stole my heart ...
Como yo había comentado en algún post anterior, me había apuntado al reto Mad Men que organizaba Julia.... bien, aquí esta mi vestido!! Lo siento si he decepcionado a alguna querida amiga, porque en el último post que subí pidiendo opinión sobre cual vestido hacerme para este reto,... no salió elegido este vestido... pero al final yo decidí que necesitaba un vestido de estas características para un evento familiar al que voy a asistir este próximo sábado, un vestido sobrio y elegante ha sido mi elección personal debido a las circunstancias... aunque , como siempre.. no descarto hacer los demás vestidos elegidos porque
realmente me gustan todos.
Entonces vamos con el reto... Peggy Olson usa este vestido en dos capítulos de la segunda temporada, la primera vez en la iglesia con un tocado en el pelo monísimo.... y la segunda vez en la oficina, esta vez con el pelo corto.... tengo que decir que este vestido me robó el corazón...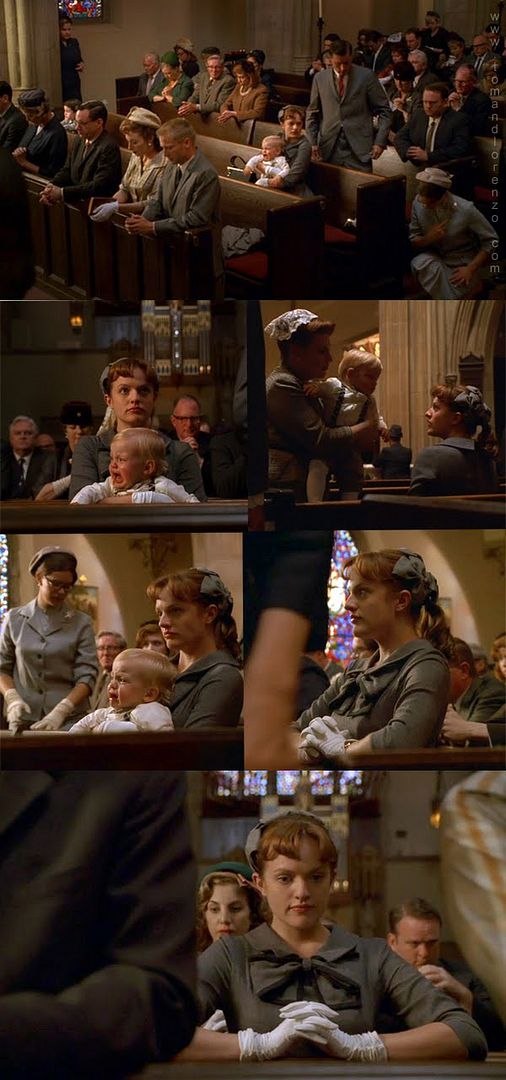 So I decided to make this dress ... with its collar so elegant, with its bow and its black belt .... dear friend ... get ready for an onslaught of photos showy ....
Así que yo decidí hacer este vestido... con su cuello tan elegante, con su lazo y su cinturón negro.... querida amiga... prepárate para una avalancha de fotos cursis....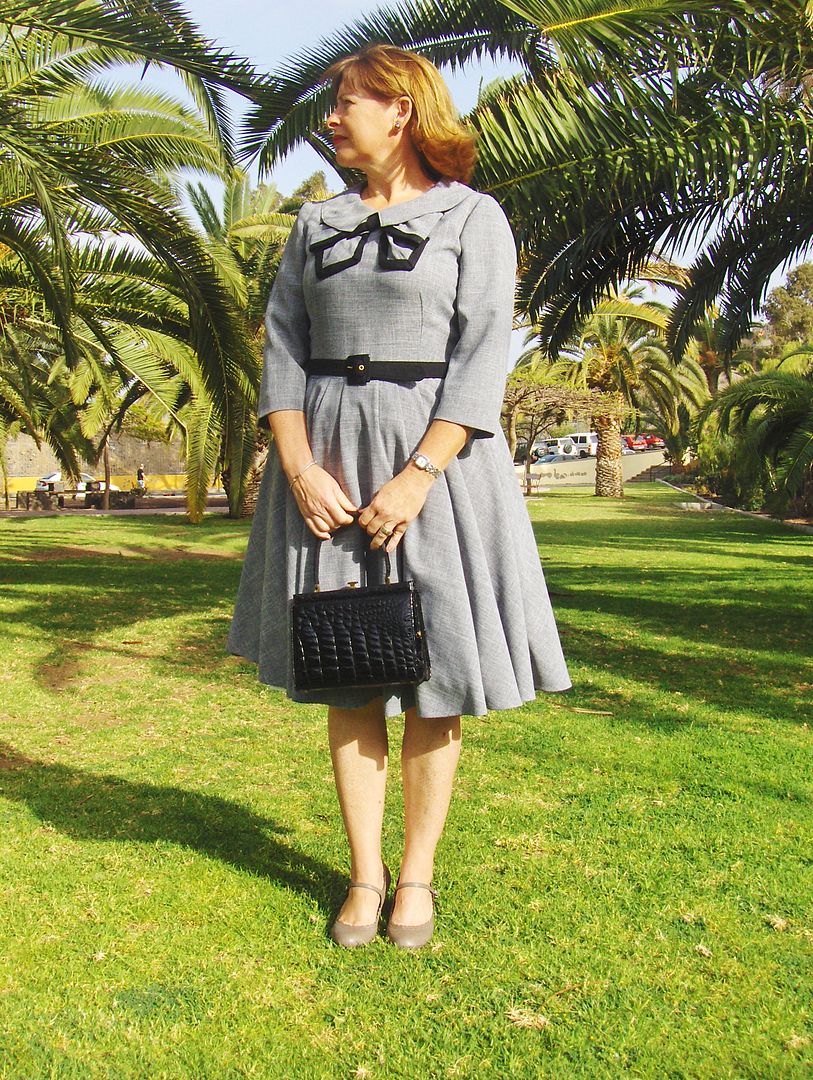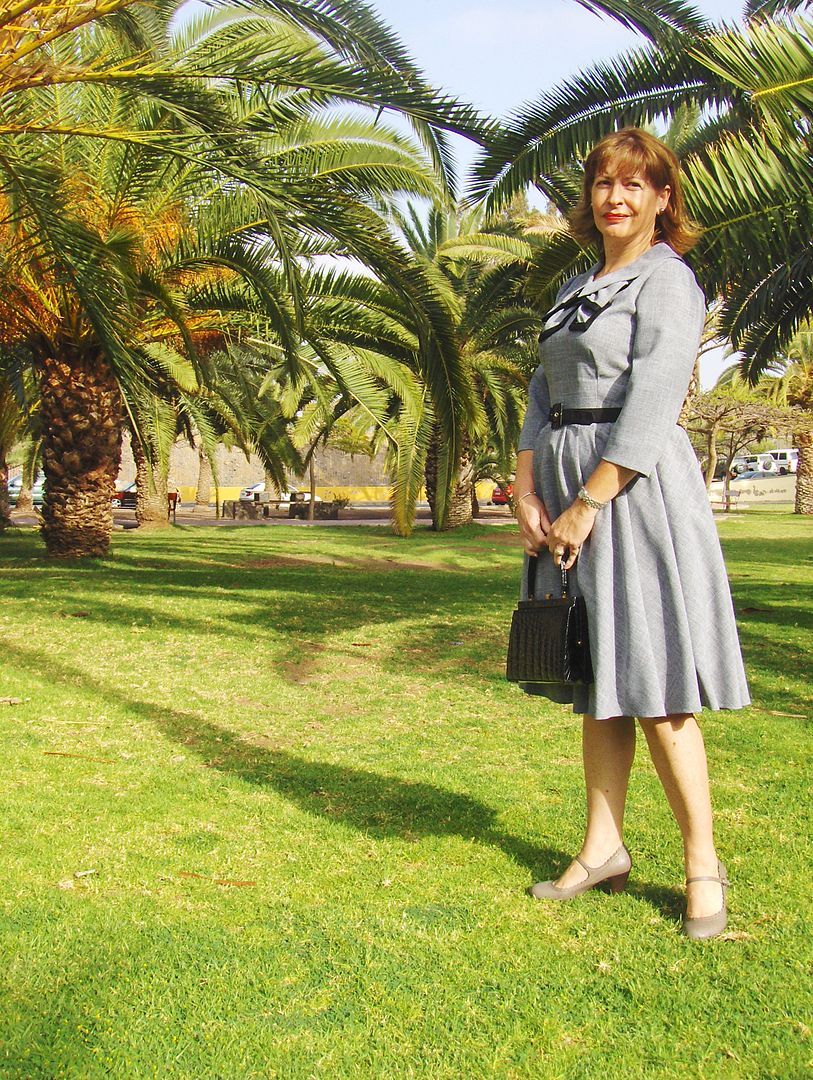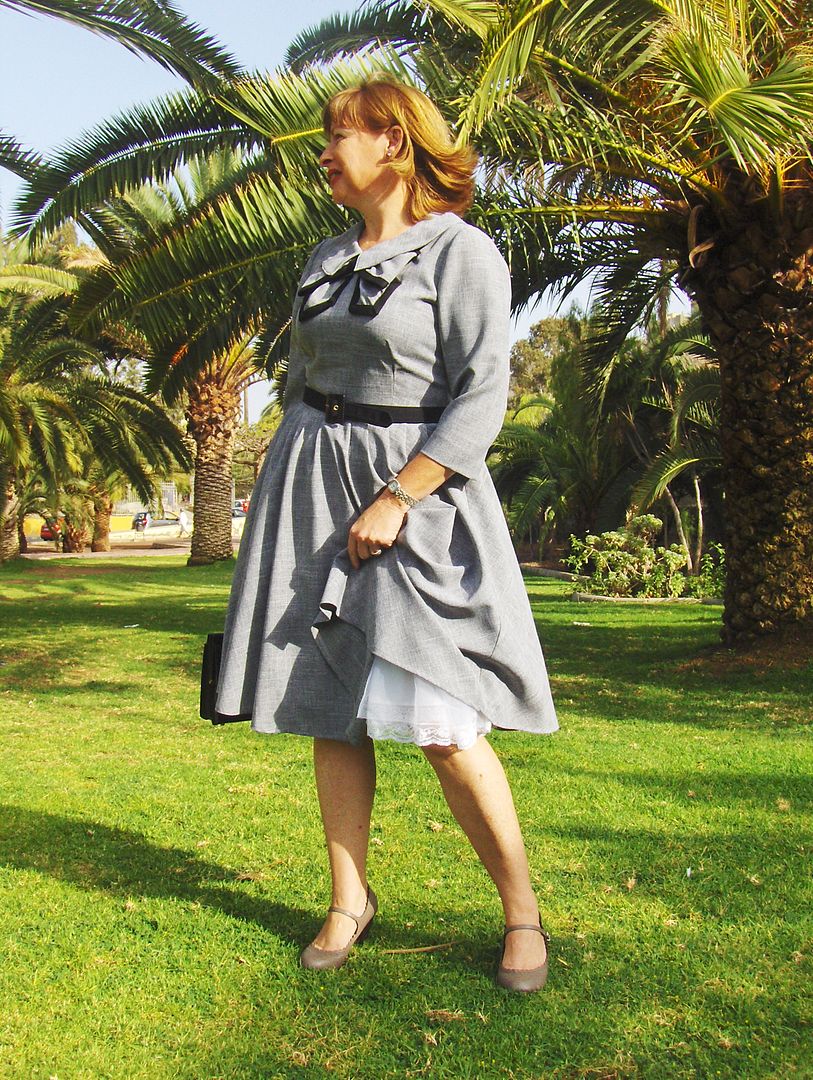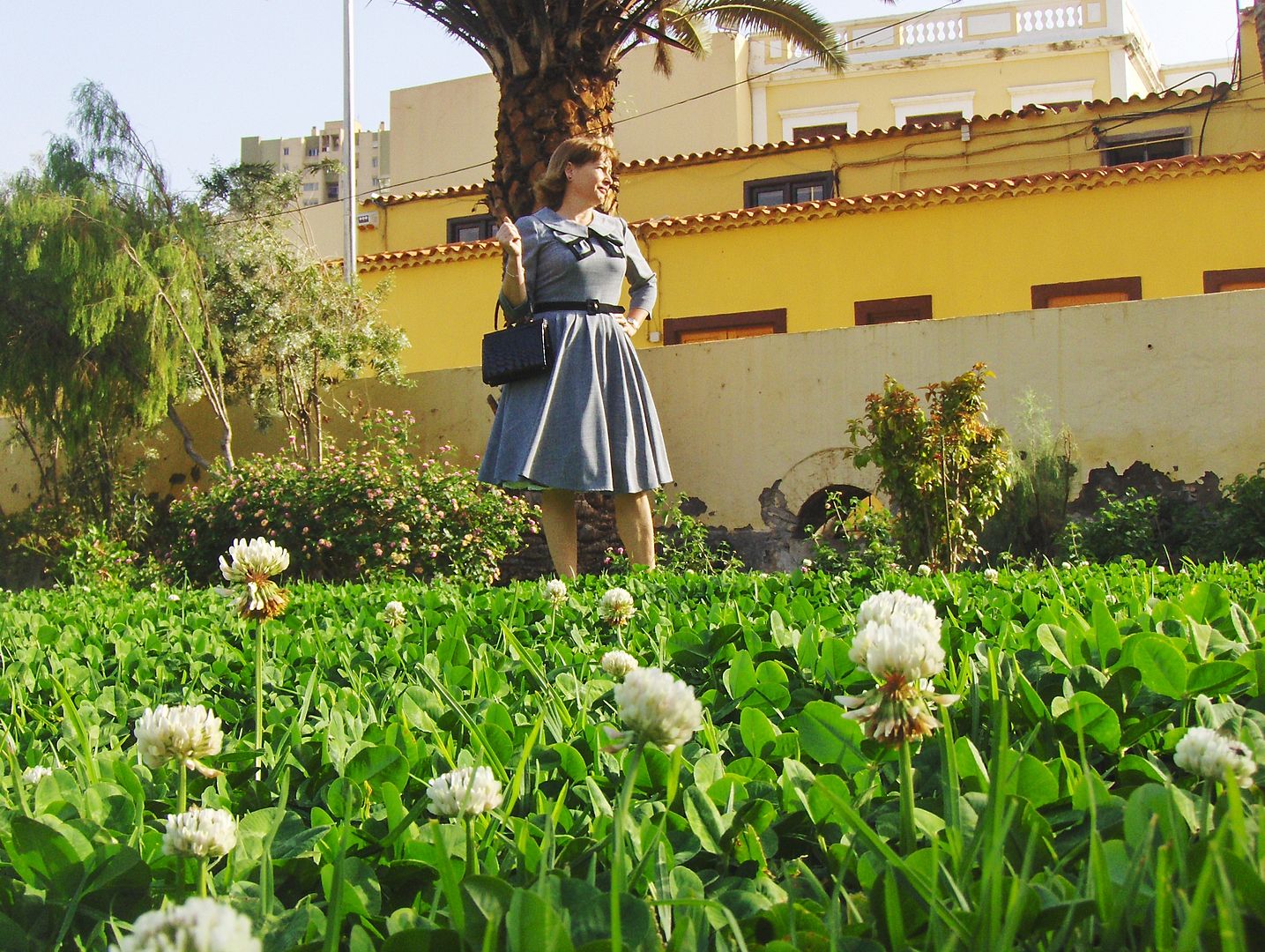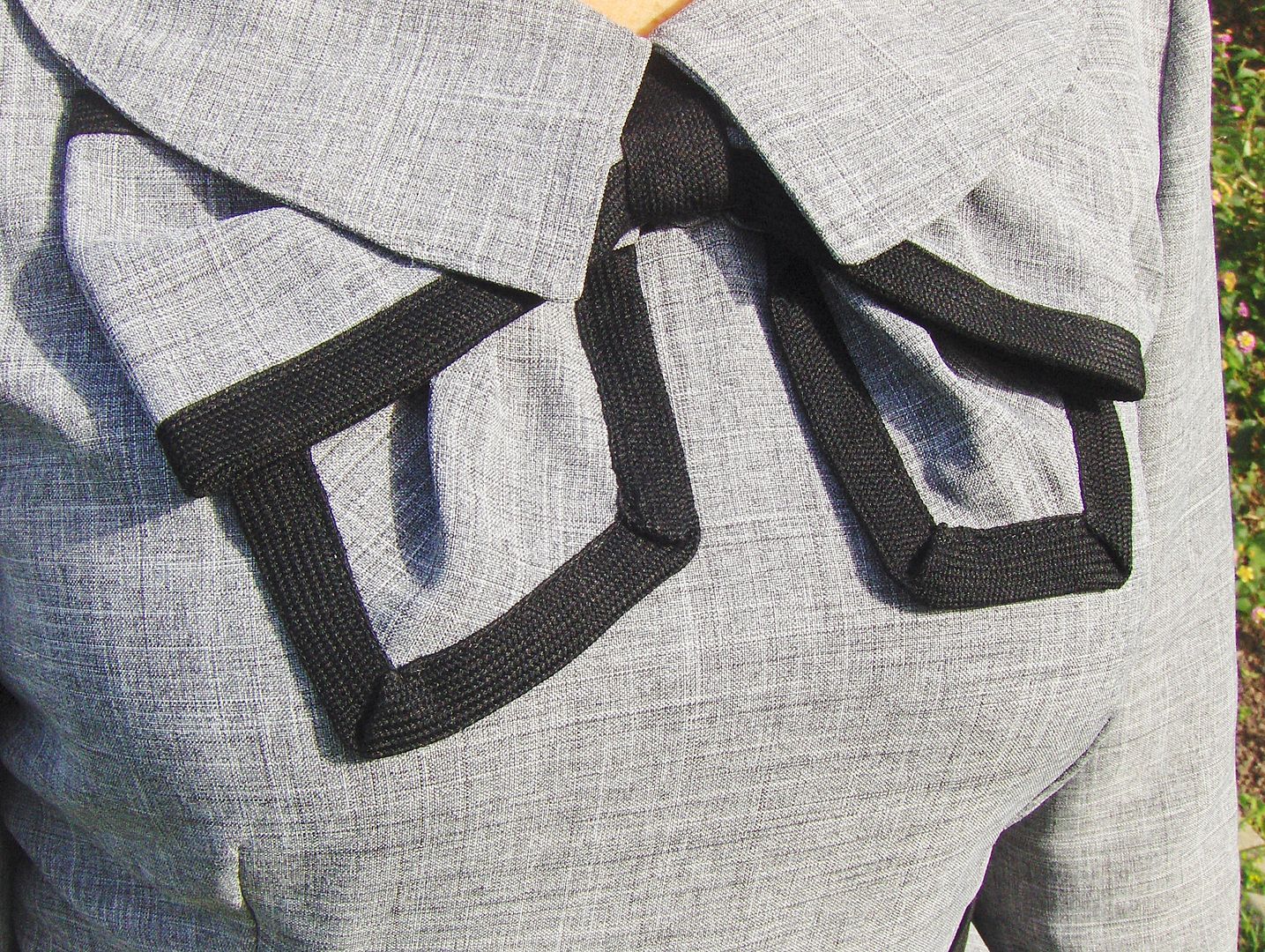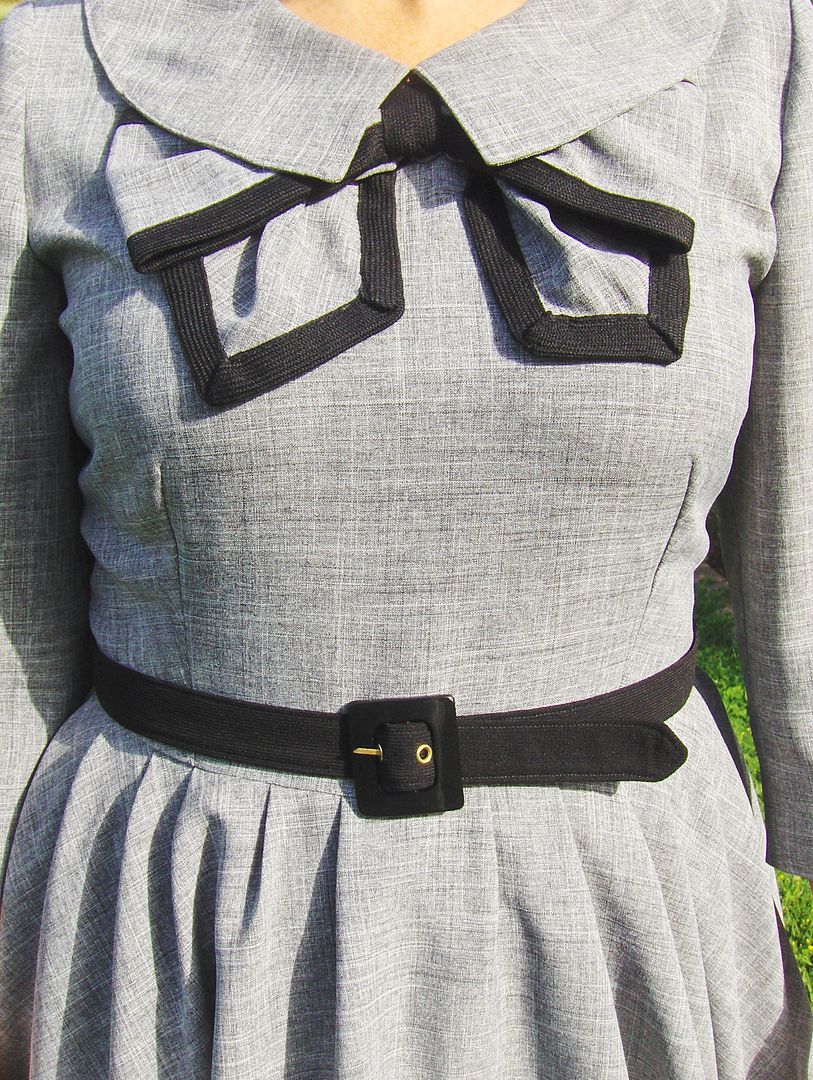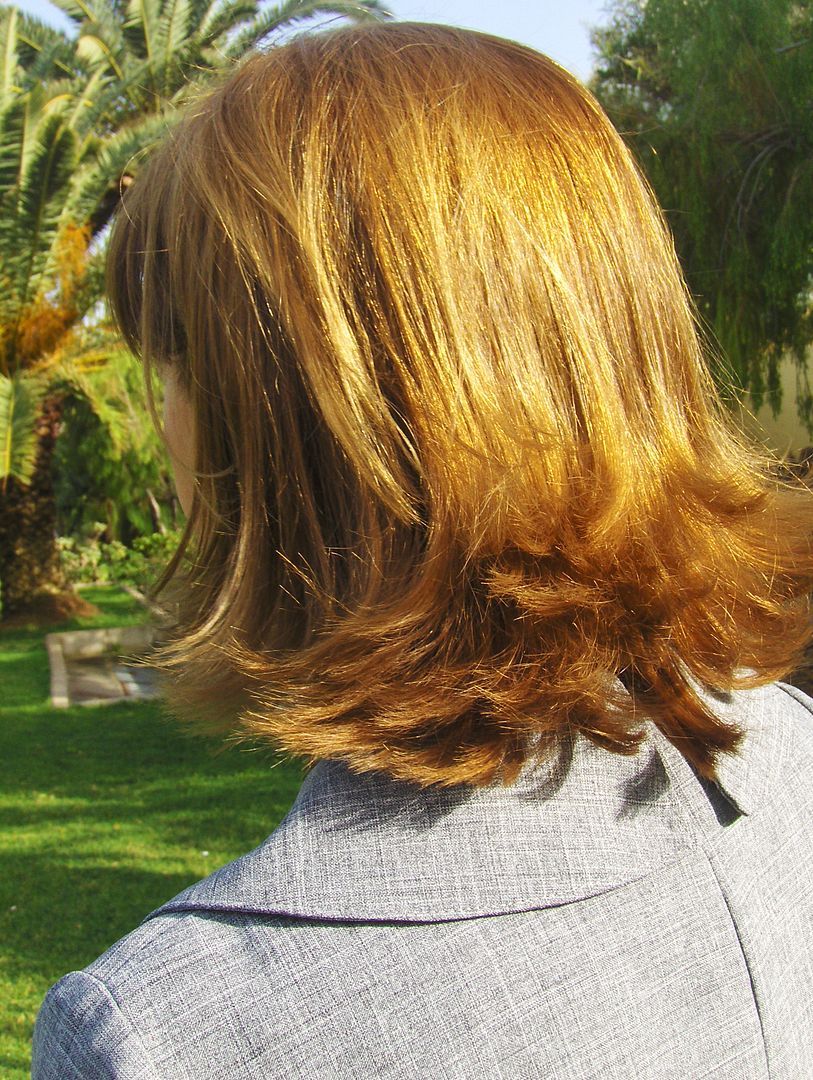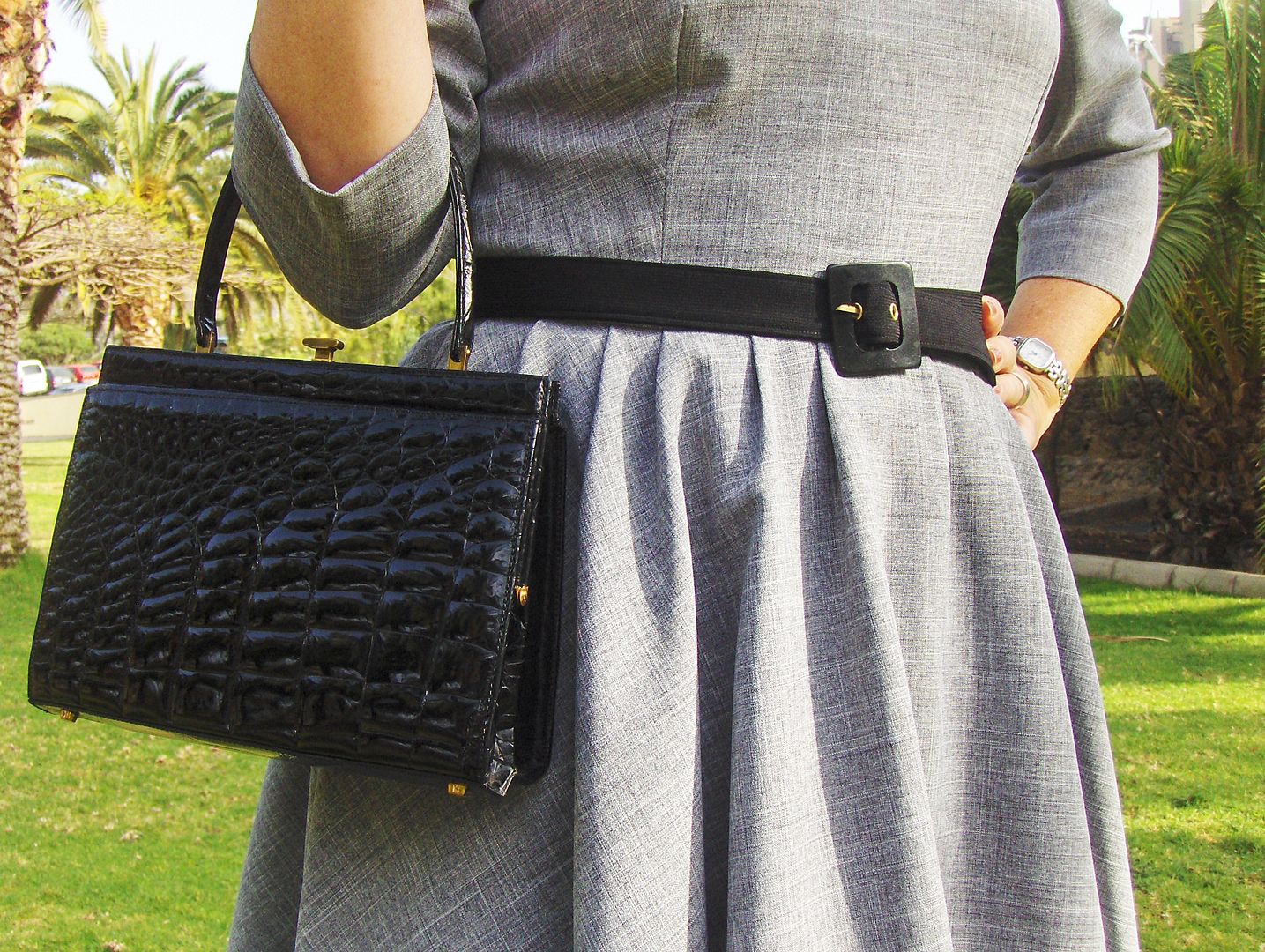 As you can see ... many pictures and few words .... only some technical details of the dress ..
- I drew the pattern from our personal pattern,
- The pleats in the skirt of the Peggy dress go in one direction, the effect doesn´t satisfy me , the folds on one side go to one side and the other one to the opposite side, so I've made ​​a central fold front and all go to the back.
-The bow of Peggy dress is more ... exaggerated. I want to wear this dress without feeling me going "disguise", so I've reduced the size of the bow and to compensate I used a bigger necklace.
-Of course, I placed a invisible zipper on the back ... I like the vintage look, but with the comforts of the contemporary world ...
-My belt is a little narrower than Peggy´s one ... but my waist is wider than her and a wide belt not helps to hide this fact ...
And that's all .... I hope you enjoy it as much as me ... so now I will continue looking for new challenges ...
Como podeis ver... muchas fotos y pocas palabras.... solamente algunos detalles técnicos del vestido..
- El patrón lo he dibujado yo desde nuestro patrón personal,
- Los pliegues en la falda del vestido de Peggy van en una sola dirección, no me satisface el efecto de que en un lateral los pliegues vayan hacia un lado y en el otro hacia el lado contrario, así que he hecho un pliegue central en el frontal y todos van hacia la espalda.
-El lazo del vestido de Peggy es más ... exagerado. Yo quiero usar este vestido sin tener la sensación de ir "disfrazada", así que he reducido el tamaño del lazo y para compensar he usado un cuello más grande.
-Por supuesto, he colocado una cremallera invisible en la espalda... me gusta el aspecto vintage, pero con las comodidades del mundo contemporaneo...
-Mi cinturón es un poco más estrecho que el de Peggy... pero es que mi cintura es más ancha que la de ella y un cinturón ancho no ayuda a disimular este hecho...
Y eso es todo.... espero que os guste tanto como a mi... así que ahora seguiré buscando nuevos retos...
Happy Sewing!