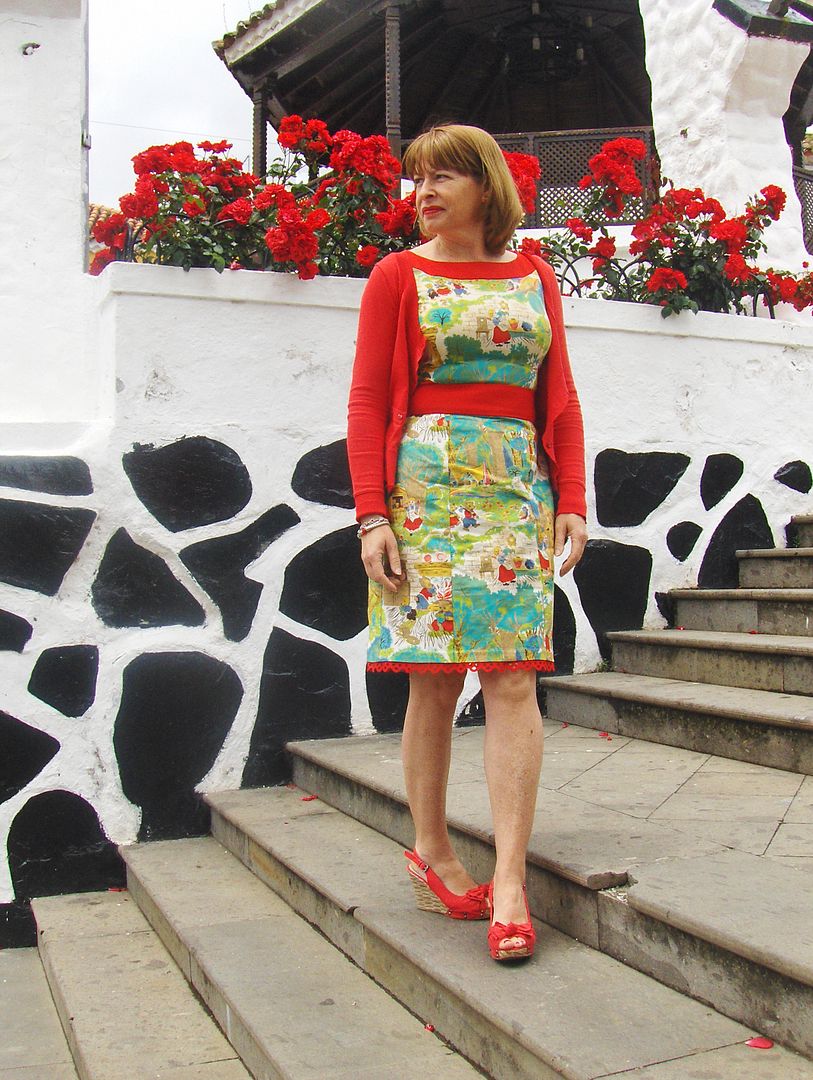 Certainly, working with American patterns have broken me all my schemes so far ... while I'm used to work with my own patterns or European where not included the seam allowance, so I can measure in centimeters of pattern paper to know in advance if this size is mine ... American patterns (and I don´t surprise anyone, just I am so rookie to) the seam allowance are included, making it very difficult for my previous task ...
Ciertamente, trabajar con patrones americanos me ha roto todos mis esquemas hasta ahora... mientras yo estoy acostumbrada a trabajar con patrones propios o europeos en los que no está incluído el margen de costura, así que puedo medir en el papel los centímetros del patrón para saber de antemano si esta talla es la mía... en los patrones americanos (y no os descubro nada nuevo, es que soy así de novata en ellos) los centímetros de margen de costura vienen incluidos ya, lo que hace muy difícil para mi esta tarea previa...
So I chose the size corresponding to my measurements in the table for this purpose ... eliminated the seam allowances on paper and measured it to compare the pattern with my body measurements ... one size smaller , back again ... even after this, the pattern was still great everywhere, so all I did was impressed sew the dress and test it ... reduce and test it ... I took all these alterations to the pattern paper to have it ready for the next time ... because rest assured that I will repeat this dress with some differences ... I love it!
Así que elegí la talla correspondiente a mis medidas en la tabla para tal fin... eliminé los márgenes de costura en el papel y medí para comparar el patrón con mi cuerpo... sobraba una talla, vuelta a empezar... aún después de esto el patrón seguía siendo grande por todos lados, así que lo único que hice con resignación fué coser el vestido y probar... reducir y probar... eso si, llevé todas estas alteraciones al patrón de papel para tenerlo preparado para la siguiente vez... porque ten por seguro que repetiré este vestido con algunas diferencias... me encanta!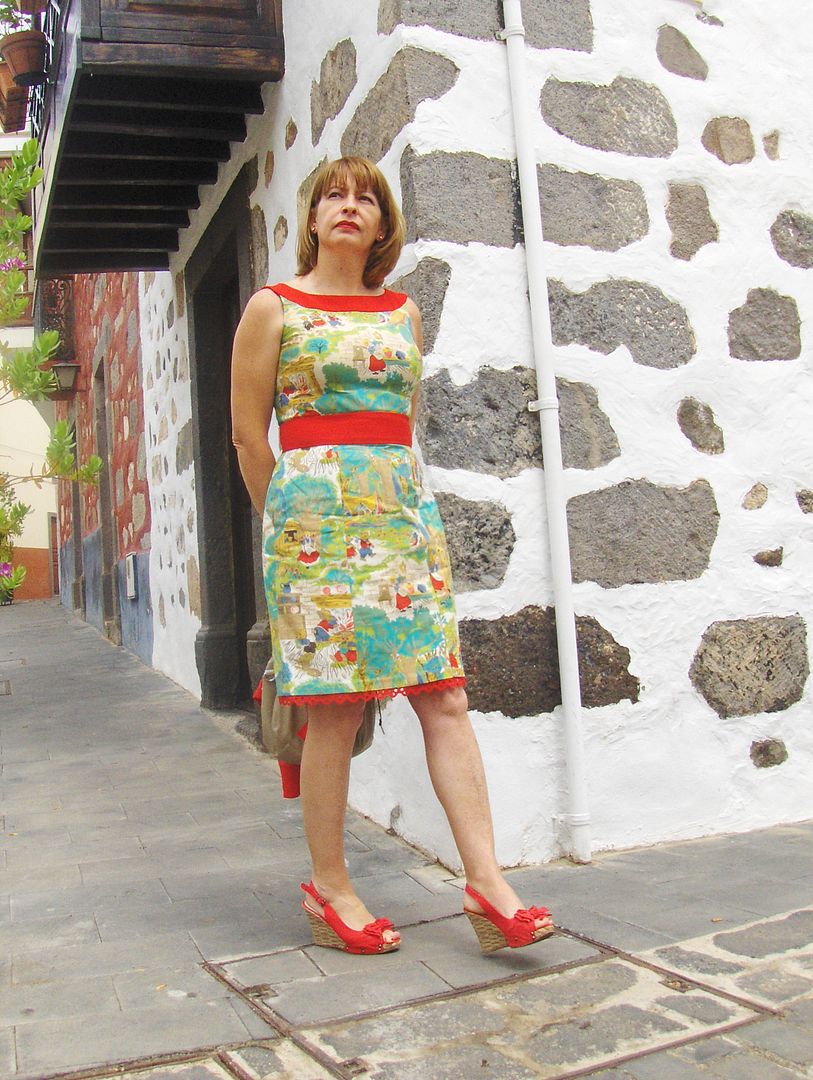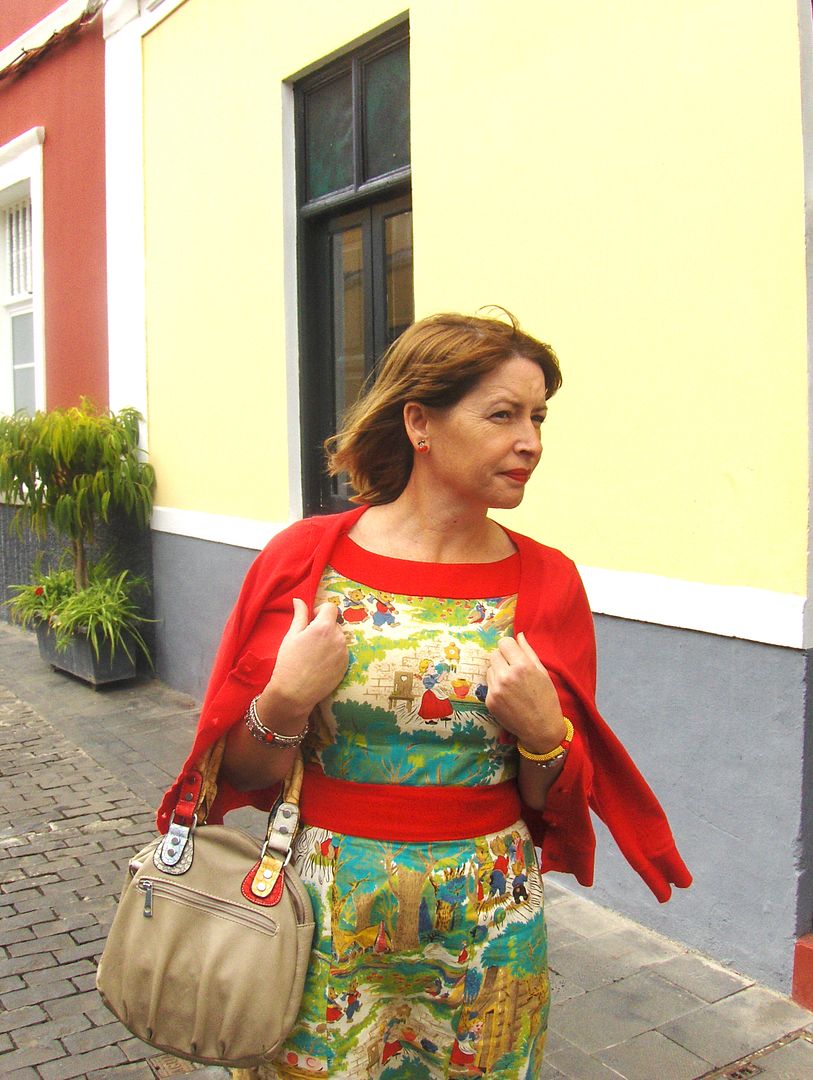 Meanwhile, as I have on my sewing table next project .... we're cheering with Spring clothes ... though wind blows still ... And you? What project is in your mind ... spring or maybe some warm clothes?
Mientras tanto, ya tengo sobre mi mesa el siguiente proyecto.... nos vamos animando con las prendas de primavera... aunque todavía sopla viento... y tú? Qué proyecto tienes en mente... primavera o quizá algo de abrigo?