A few days ago, the "Salón Alhambra" proposed a "day of open door" to test products for hair ... and healthy hair and with good care is so important for it looks at its best!
So I Antonella and I went to pampered us, as only these professionals know how to do ...
Hace algunos días que el
Salón Alhambra
propuso una jornada de puertas abiertas para que todo aquel que quisiese pudiera probar los productos para el cabello... y es tan importante un cabello sano y bien cuidado para que luzca en todo su esplendor!!
Así que allá que nos fuimos Antonella y yo para que nos mimaran un ratito como solamente estos profesionales saben hacer...
En el salón de belleza nos encontramos con
Guaxara,
Vicky
e
Isabel
... para pasar una tarde divertida y relajada , mientras hacían y deshacían con nuestro cabello en tratamientos personalizados para cada una.
Así que hicieron un diagnóstico previo de las necesidades de nuestro cabello. En mi caso, la necesidad fué dar brillo y volumen a mi cabello fino, así que aplicaron un champú fully con proteínas de trigo y seda; después una segunda capa de champú antioxidante. El siguiente paso fué aplicar proshiel, un producto con diferentes proteínas y anillar el cabello con rulos grandes y un ratito al secador para intensificar el efecto... después un buen aclarado y un acondicionador , para terminar aplicando antidote crema protectora con aceite de cartanamo... mi cabello terminó más grueso y brillante que nunca antes...
En el caso de Antonella se le aplicó champú drench con lavanda calmante y una mezcla de Inner e India oil para el cabello estresado... (es lo que tienen los exámenes, verdad?) , a ella la recubrieron con plástico y la llevaron al secador durante un ratito para después aclararle el cabello y utilizar un acondicionador free para calmar la cutícula y sellarla completamente... acabaron utilizando "cure y mesh" para aportarle cuerpo y ayudar al peinado...
Pero déjenme decirles que lo mejor (para mí ) de la tarde.. aparte de los mimos y la reunión con las chicas fué encontrar a una gran profesional que nos hizo sentir como reinas y que además fué capaz de comprender las opciones que yo busco en una buena peluquería... Gracias Rita!!!!
Y gracias por supuesto a Maryoret y a todo el equipo del Salón Alhambra por hacernos sentir tan bien!!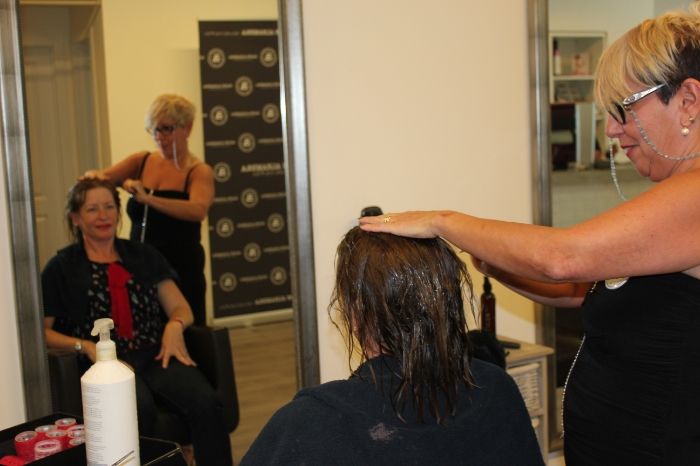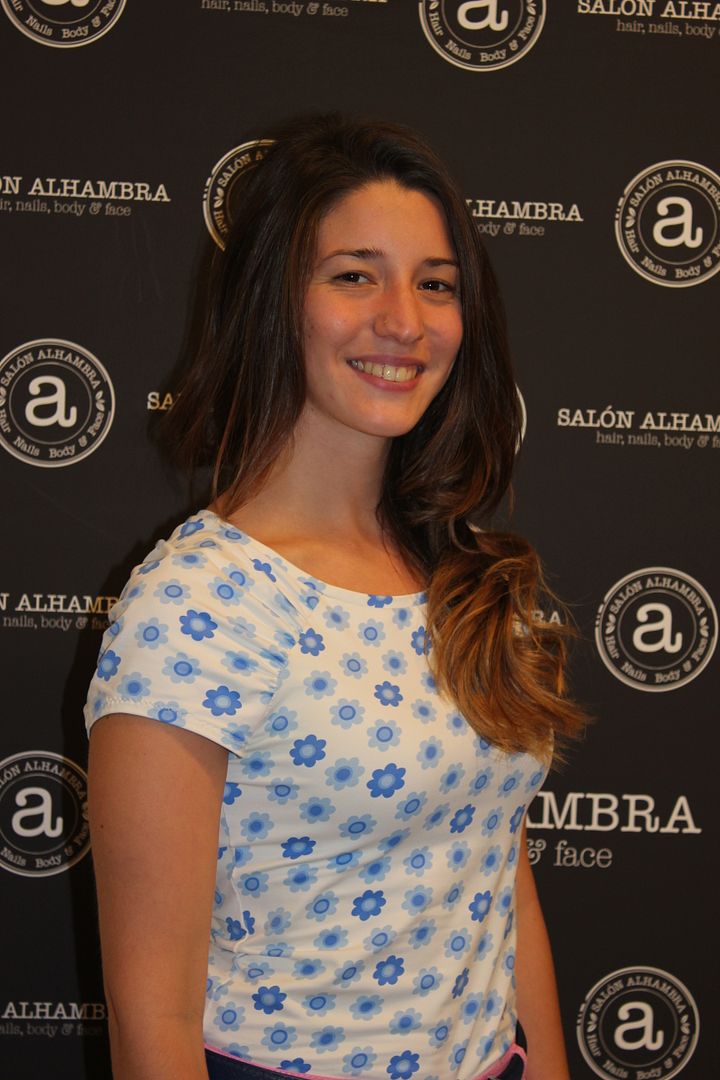 Posing in the photo with my dear Rita and Antonella!
And you? Are you comfortable with your hairdresser? Do you feel understood and pampered when you go to it?
Posando en la foto con mi adorada Rita y Antonella!
Y tu? Estás a gusto con tu peluquería? Te sientes comprendida y mimada cuando vas ?