Today, a quick post to share some photos from the last event that I showed you in the previous post.
The event was held on the neighboring island of Tenerife and was nationally, this means coming Cosplayers from all parts of Spain, not only of the islands ... it´s a result, both the level of participants, as the level of Cosplays presented was quite high.
Of course, there was a Cosplay contest into two categories ... of individual and group, guys were presented to the group contest and guess what happened ...
Hoy un post rápido para compartir algunas fotos del último evento que te mostraba
en el post anterior
.
El evento se realizó en la isla vecina de Tenerife y era a nivel nacional, esto significa que venían Cosplayers de todos los puntos de España, no solamente de las islas... como consecuencia de esto, tanto el nivel de participantes, como el nivel de los Cosplays presentados era bastante alto.
Por supuesto, había un concurso de Cosplay en dos categorías... de individual y de grupo, los chicos se presentaron al concurso de grupo y adivina qué pasó...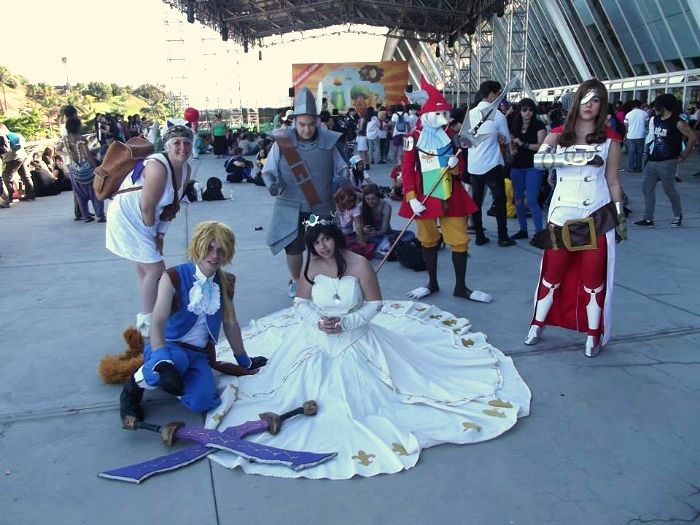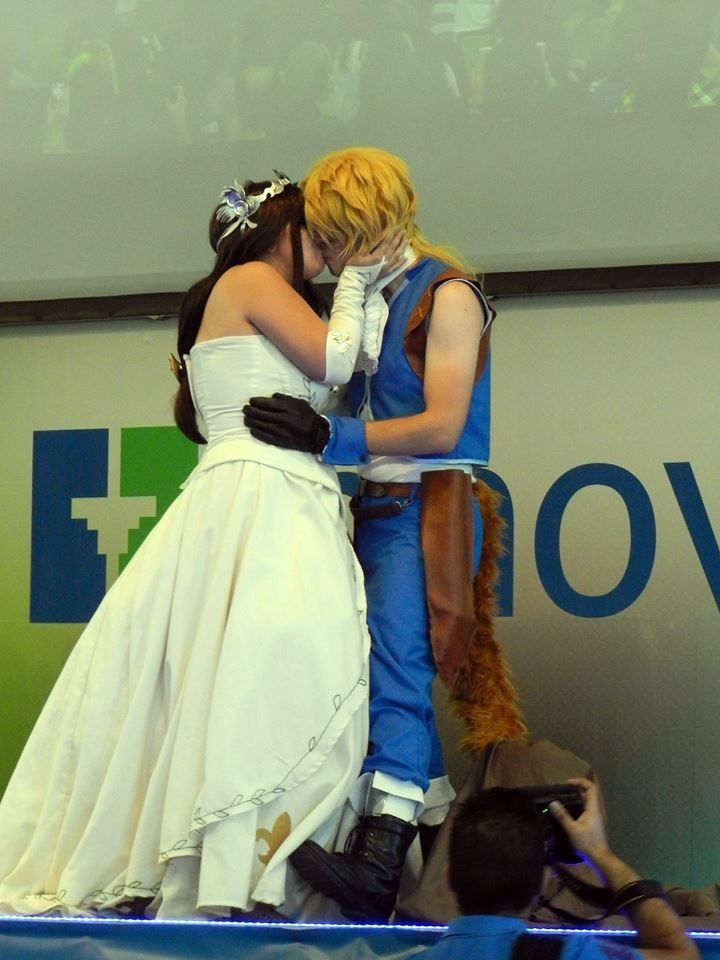 A two-minute performance on stage and an evaluation of the jury on the fidelity of costumes compared with original characters from the game Final Fantasy IX, provided an exciting second prize ... this among the avalanche of Cosplayers who entered the contest and considering that this contest was nationwide, is much happiness ... below a picture of the guys to hear the verdict of the jury ...
Una actuación de dos minutos sobre el escenario y una evaluación del jurado sobre la fidelidad de la vestimenta en comparación con los personajes originales del juego Final Fantasy IX, proporcionaron un emocionante segundo premio... esto entre la avalancha de Cosplayers que se presentaron al concurso y teniendo en cuenta que era a nivel nacional , es mucha alegría... debajo una foto de los chicos al escuchar el veredicto del jurado...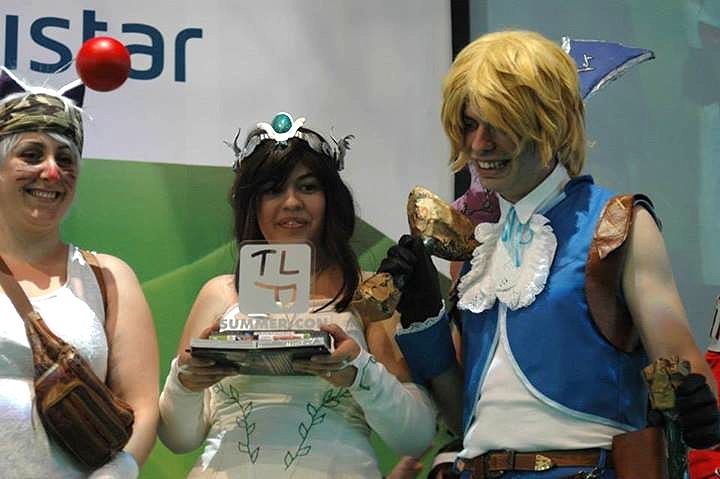 And finally I've left a little video of just two minutes with a performance by the guys, worth seeing them live and enjoy a little bit of imagination ... and of that ... these guys have a lot!
Y por último te he dejado un pequeño video de apenas dos minutos con la actuación de los chicos, merece la pena verlos en vivo y disfrutar de un ratito de imaginación... y de eso ... estos chicos tienen mucha!