How often it has happened to people who sew our own clothes we need certain basic pieces in our wardrobe and this gap is demonstrated when we wear on our a day to day ....
I stopped buying clothes in stores a few years ago, I buy only a few items that I can´t made with my hands, like cardigans, sweaters or jeans ... everything else is from my own harvest, this means that every time I start a new project, I am driven by the desire to make some pretty clothes almost always inspired by vintage photographs that I find on the Internet, which are usually wonderful dresses that make us dream with glamor and elegance of yesteryear.
Every time I finish a dress, I tell myself that I need a basic black or blue skirt to match with those shirts that are languishing in the closet for lack of a partner to go out and every time that I have a chance to start something new again, back to a dress from the hundreds that are in my long wish list ... really need two or three lives to sew everything I have in this wish list ...
I need to be realistic!
I need more basic clothes, a black skirt, a blue one, a red one, some comfortable skirts that I can wear at the time for a message of urgency.
Cuantas veces nos ha pasado a las personas que cosemos nuestro propio vestuario que necesitamos determinadas prendas básicas en nuestro armario y esa carencia se demuestra en lo que vestimos en el día a día....
Dejé de comprar ropa en las tiendas hace ya algunos años , solamente algunas prendas que yo no puedo hacer con mis manos, como cardigans, suéters o jeans... todo lo demás es de mi propia cosecha, esto significa que cada vez que comienzo un nuevo proyecto, me dejo llevar por las ganas de hacer alguna prenda bonita inspirada casi siempre por las fotografías vintage que encuentro en Internet, que normalmente suelen ser vestidos maravillosos que nos hacen soñar con glamour y elegancia de antaño.
Cada vez que termino un vestido, me digo a mí misma que necesito una falda básica negra o azul para combinar con esas camisas que languidecen en el armario por falta de un compañero para salir a la calle y cada vez que tengo oportunidad de comenzar algo nuevo, otra vez , vuelvo a un vestido de los cientos que hay en mi larga lista de deseos... realmente, necesitaría dos o tres vidas para coser todo lo que tengo en esta lista de deseos...
Necesito ser realista!
Necesito más prendas básicas, una falda negra, otra azul marino, otra roja, faldas cómodas que me pueda poner en el momento para un recado de urgencia.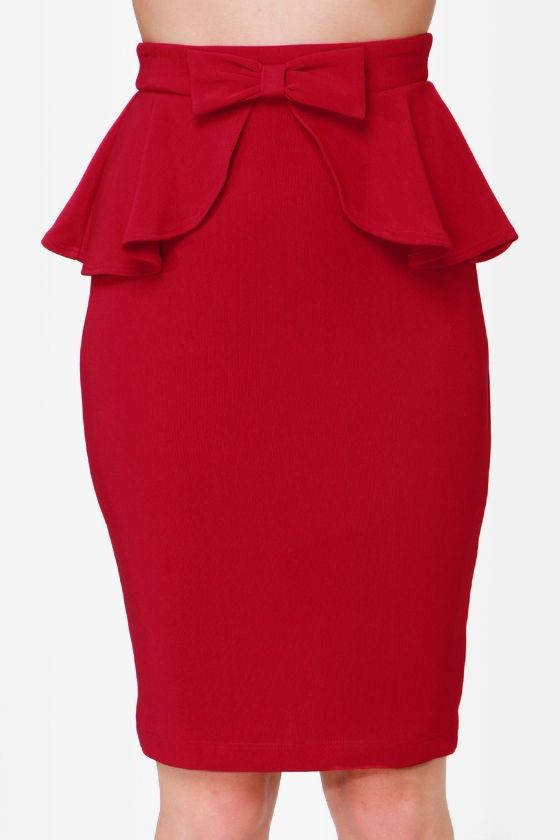 I need some pants, really, pants are not my weakness .... often uncomfortable for the structure of my body and I prefer skirts or dresses, but I have to admit that sometimes I need them for certain occasions.
Necesito algunos pantalones, realmente, pantalones no son mi debilidad.... suelen ser incómodos para la estructura de mi cuerpo y yo prefiero faldas o vestidos, pero tengo que reconocer que a veces los necesito para determinadas ocasiones.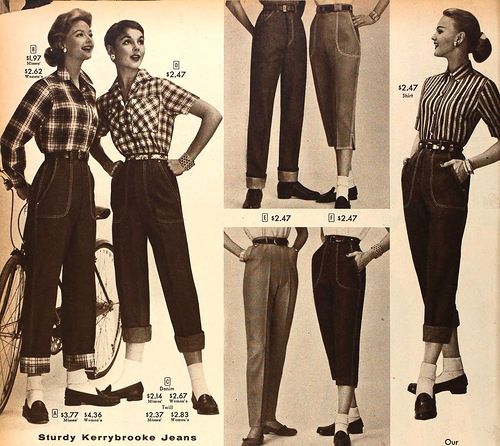 Imagen
I need some swimwear, you surely know that I have a bathing suit with vintage look in the immediate wish list, here. Living on an island surrounded by beautiful beaches is a good reason to fill my drawer of some swimsuits ....
Necesito algunas prendas de baño, seguramente sabes que tengo un bañador con look vintage en la
inmediata lista de deseos, aquí.
Vivir en una isla rodeada de hermosas playas es una buena razón para llenar mi cajón de prendas de baño....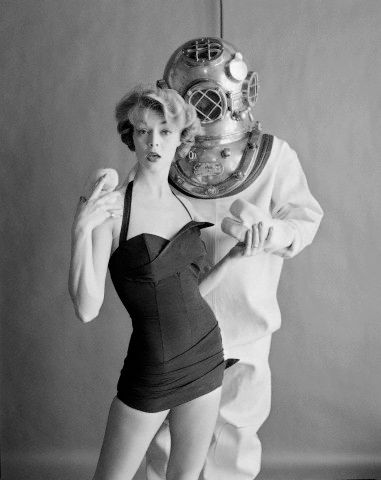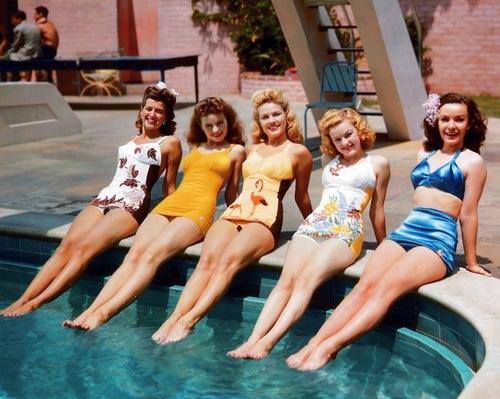 Although these needs in my closet don´t neglect me to continue dreaming with other items that will come at some point too ... I'm excited cowgirl style about ... maybe some shirt of this style will be added here soon, emulating to Calamity Jane ....
Aunque estas necesidades en mi armario no dejan de lado que yo siga soñando con otras prendas que llegarán en algún momento también... me apetece mucho el estilo Cowgirl... quizá alguna blusa de este estilo será añadida pronto aquí emulando a
Calamity Jane...
.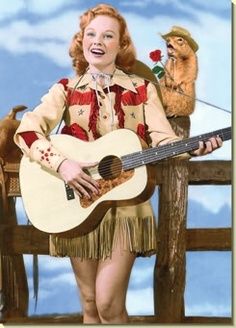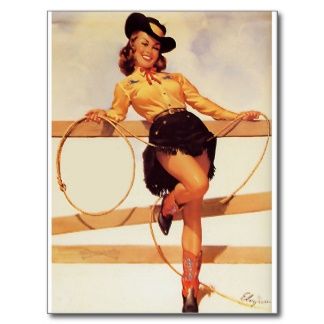 And of course ... a girl never have enough dresses ... lately I'm obsessed with a striped dress ....
Y por supuesto... una chica nunca puede tener suficientes vestidos... ultimamente estoy obsesionada con un vestido a rayas....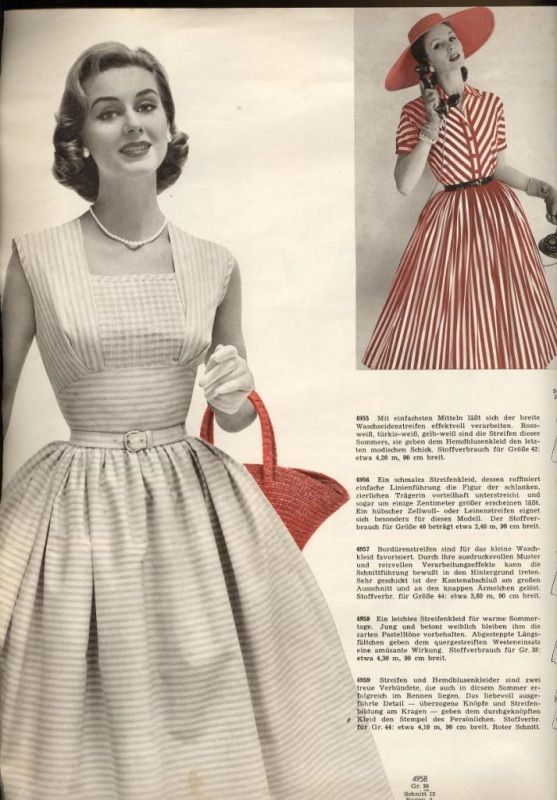 And you? Do you have any void in your closet that you need to fill?? What is your latest obsession? ..
Y tú? Tienes algún vacío en tu armario que necesitas llenar?? Cual es tu última obsesión?..
------------------------------------------------------------------------------------------------------------
Hey, girl! The pillowcase that I made here are at home of my dear Rhonda! I'm very happy! Please visit Rhonda for more ...
Oye! Las fundas de almohadas
que hice aquí,
ya están en casa de mi querida Rhonda, en Chicago! Que feliz soy!! Por favor,
visita a Rhonda para saber más...