I'm happy to meet again in this fun project initiated by Sacramento and Aminta.
Although from today there are two changes, one is that from now on we self-link us on Sacramento´s Blog at the end of her post ... and another is that this Share in Style will be monthly, so if you want to join you just have to do it, this time I'm alone but if successive "Share" want to be my partner for each link we only send me an email to the address my sidebar.
Today's theme is "Animals" ... Ugh!
I was late this morning to the posts because I could not find anything in my closet this subject, but then I remembered that there was a beautiful butterfly bag I have not released after it saved on my closet take about three years ... yeah, I'm not lying .. but it's one of my quirks is to not use anything until I find the right clothes to match it.
Estoy feliz de reunirme una vez más en este divertido proyecto iniciado por
Sacramento
y
Aminta
.
Aunque a partir de hoy hay dos cambios, uno es que a partir de ahora nos auto-linkearemos en el blog de Sacramento,
al final de su post.
.. y otro es que este Share in Style será mensual, así que si quieres unirte solamente tienes que hacerlo, esta vez voy por libre pero si en sucesivos "Share" quieres ser mi pareja para linkearnos mutuamente, solamente envíame un email a la dirección de mi sidebar.
El tema de hoy es Animales... Ugh!
Llegué tarde esta mañana a los posts porque no encontraba nada en mi armario con esta temática , pero después recordé que había un precioso bolso de mariposas que aún no he estrenado después de llevar guardado en mi armario unos tres años... si, no te miento.. pero es que una de mis manías es no usar nada hasta que encuentre las prendas adecuadas para combinar con él.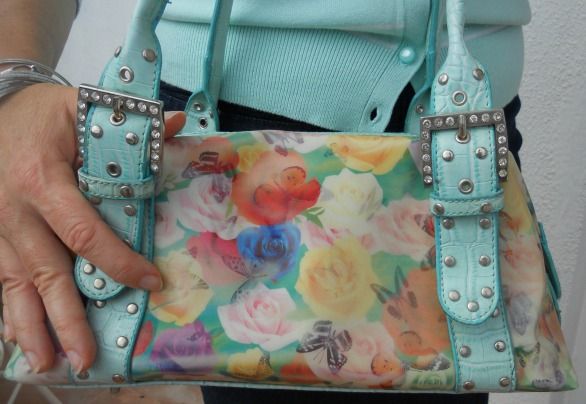 I'm really in love with this bag so sweet, I need to find fabrics in these colors for sew dresses to wear with it, but I´m unable to give a name to this color ....
Yo estoy realmente enamorada de este bolso tan dulce, necesito encontrar telas en estos colores para hacer vestidos a usar con él, aunque soy incapaz de darle un nombre a este color....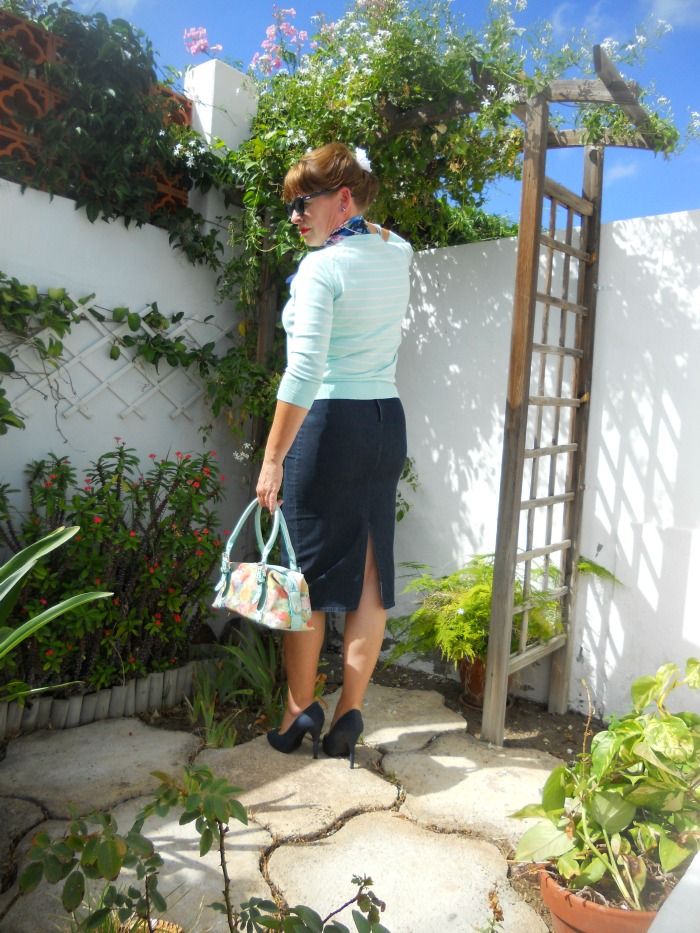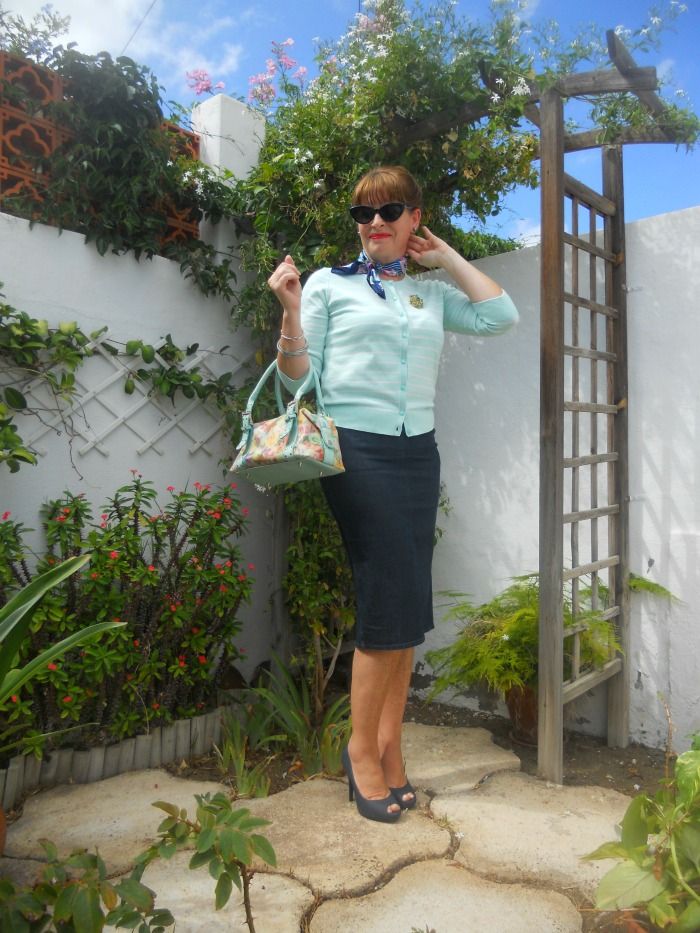 This time I decided to take a look as a secretary in Mad Men, I love to dress like that ... if it were not so difficult to walk in those heels ... I admire women who are able to do it without losing a bit of elegance when them are walking and I always remember the scene when Marilyn run in heels at the station ....
On "Some like it hot"
Esta vez he decidido tomar un look que usaría una secretaria de Mad Men, me encanta vestir así ... si no fuese tan difícil caminar con esos tacones... admiro a las mujeres que son capaces de hacerlo sin perder un ápice de elegancia al caminar y siempre recuerdo la escena de Marilyn corriendo con tacones cuando el tren escupe vapor en la estación.... en la película "Con faldas y a lo loco"
Happy Weekend!!
Feliz fin de semana!!