This past weekend was the birthday of my oldest son, he is a fan of Dr. Who, so at home we decided to make a birthday cake for something different, try to make a T.A.R.D.I.S.
Este fin de semana pasado fué el cumpleaños de mi hijo mayor,
él es un fan de Dr. Who,
así que en casa decidimos hacerle una tarta de cumpleaños algo diferente, intentamos hacer una T.A.R.D.I.S.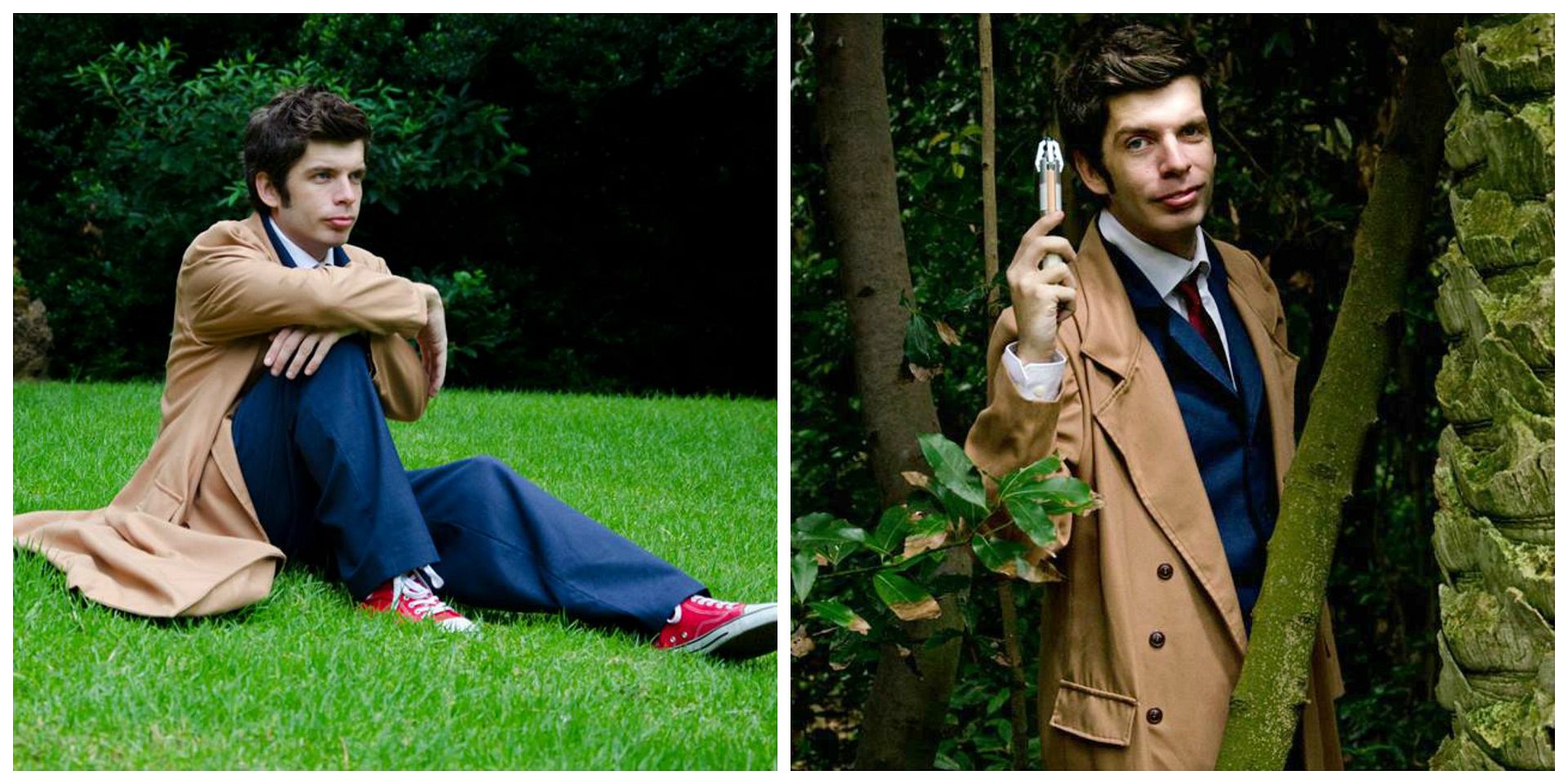 My oldest son dressed as Doctor Who,
credit imagen
I say "try", because some things went wrong and the time available didn´t allow for more. First, I made the cake the previous evening, but an unfortunate accident made ​​the invention ended in the trash, I prepared a Red Velvet and I didn´t in mind how this cake is able to climb in the oven, so when it started to grow and spilling everywhere, the smell of burning and smoke poisoning in the kitchen nearly killed my patience and my lungs. But I'm stubborn ...
The next day I made another Red Velvet and with limited time, more preparing family lunch and dessert for the celebration, plus preparing the cream filling and hiding .... I asked helps my two stalwarts ... and this is it that we end up getting.
Y digo " intentamos" porque algunas cosas se torcieron y el tiempo disponible no daba para más. En primer lugar, yo hice el bizcocho la tarde anterior, pero un accidente desafortunado hizo el invento se fuese a la basura, yo preparé un Red Velvet y no tuve en cuenta como es capaz de subir este bizcocho en el horno, así que cuando comenzó a crecer y a derramarse por todos lados, el olor a quemado y la intoxicación de humo en la cocina casi acaba con mi paciencia y mis pulmones. Pero soy terca...
Al día siguiente hice otro Red Velvet y con el tiempo limitado, más la preparación del almuerzo familiar y postre para la celebración, más la preparación del relleno y la crema cubriente.... a media tarde pedí ayuda a mis dos incondicionales... y esto fué lo que terminamos por conseguir.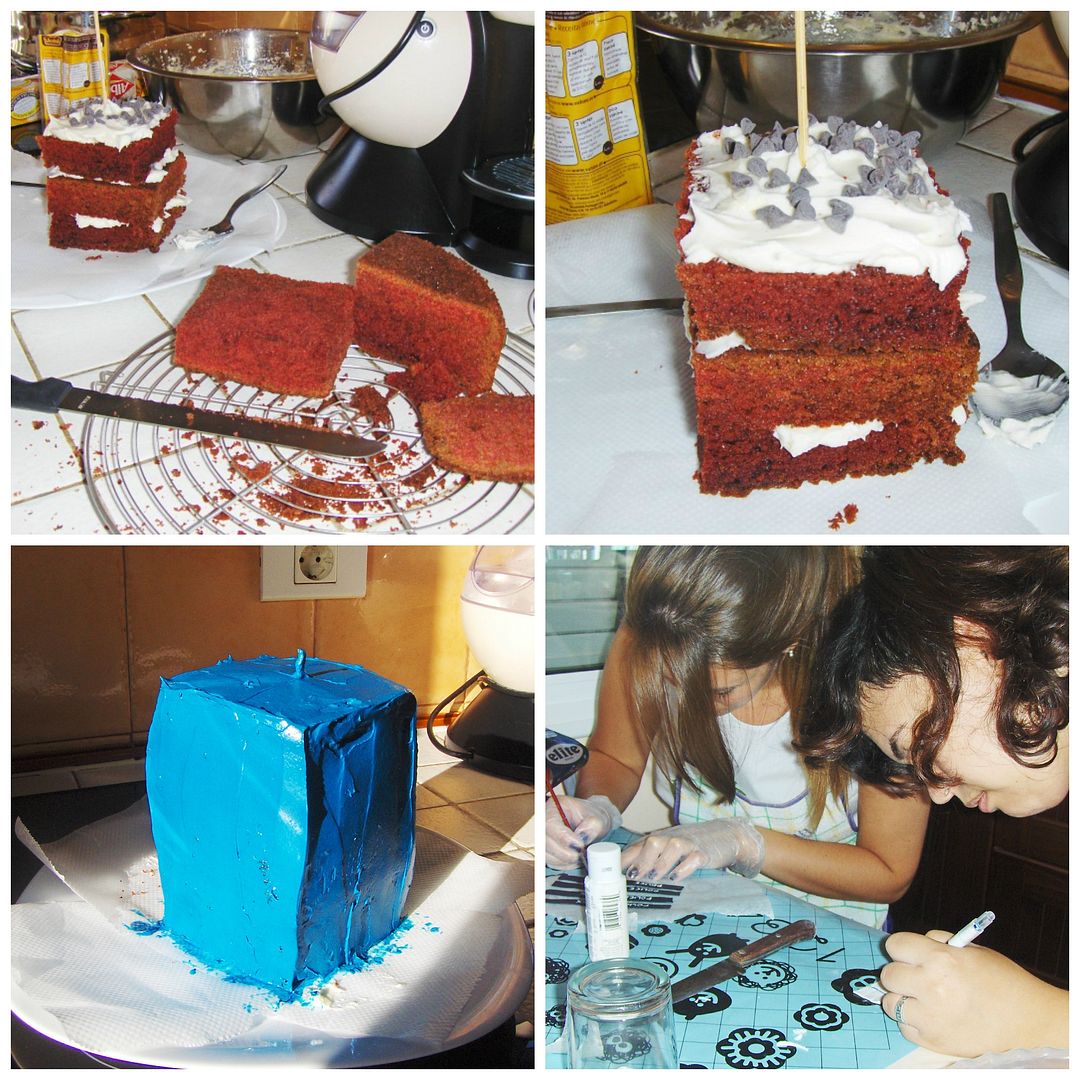 It
is very far from being a real Tardis, but at home we do not like fondant and decided it was best to cover the Red Velvet with Cream Cheese lemon flavor, All homemade ... really wanted to taste a cake to our taste and enjoy the entire family, everything else is secondary.
Está muy lejos de ser una auténtica
Tardis
, pero en casa no nos gusta el fondant y decidimos que era mejor cubrir la Red Velvet con Cheese Cream sabor limón, todo hecho en casa ... realmente queríamos saborear una tarta a nuestro gusto y disfrutar entre toda la familia, todo lo demás es secundario.
And the birthday boy was delighted with his surprise, it was worth all the time invested, including culinary disasters, happy to see that face ....
Y el cumpleañero estaba encantado con su sorpresa, valió la pena todo el tiempo invertido, desastres culinarios incluídos por ver esa cara feliz....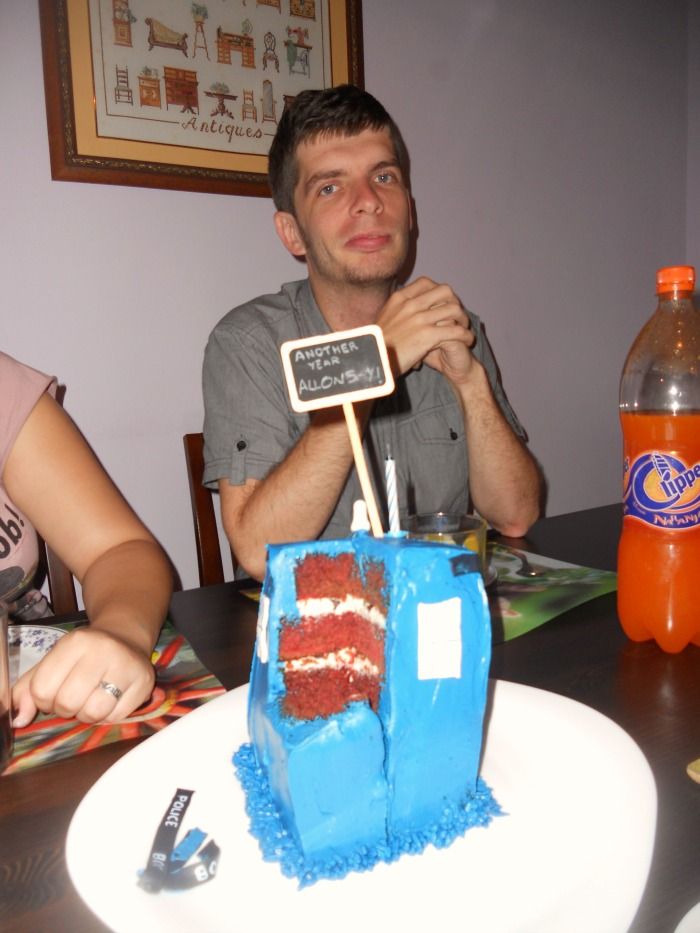 We enjoy at home for quite some time, doing the most fun and colorful cakes that comes to mind with different themes to taste the different interests of the members of the family ... a quick look ...
En casa hace ya bastante tiempo que disfrutamos haciendo las tartas más divertidas y pintorescas que se nos ocurre con temáticas diversas, al gusto de las distintas aficiones de los componentes de la familia... un rápido vistazo...
Rockabilly cake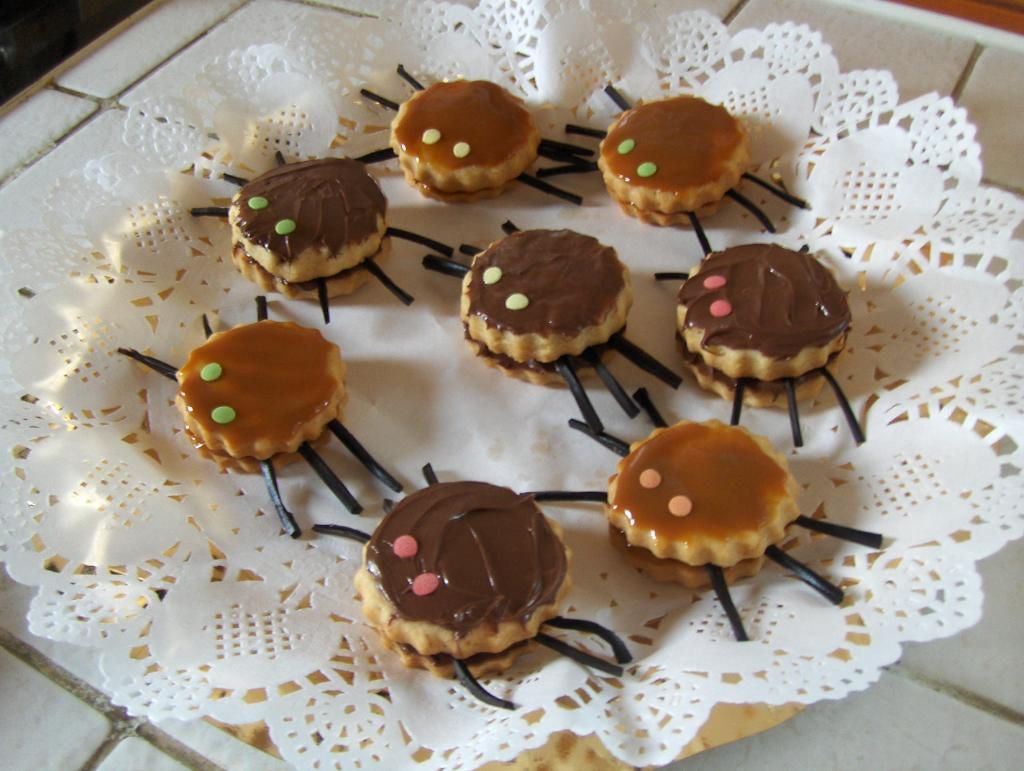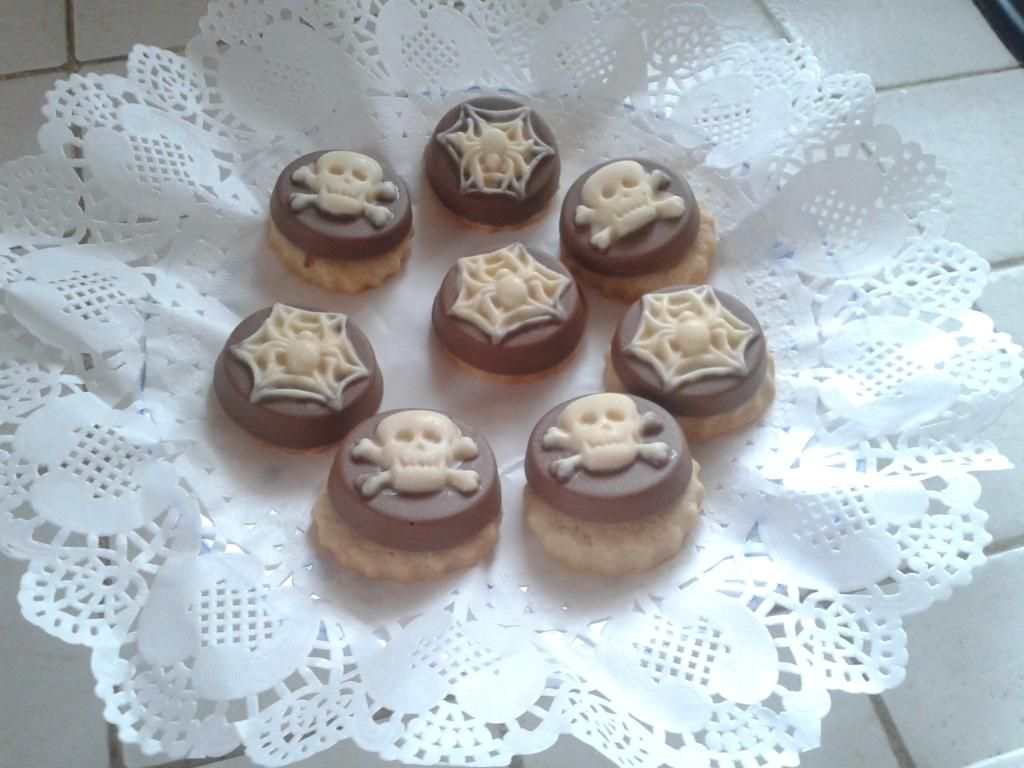 Halloween Cookies
Extermi-cake, a Dalek cake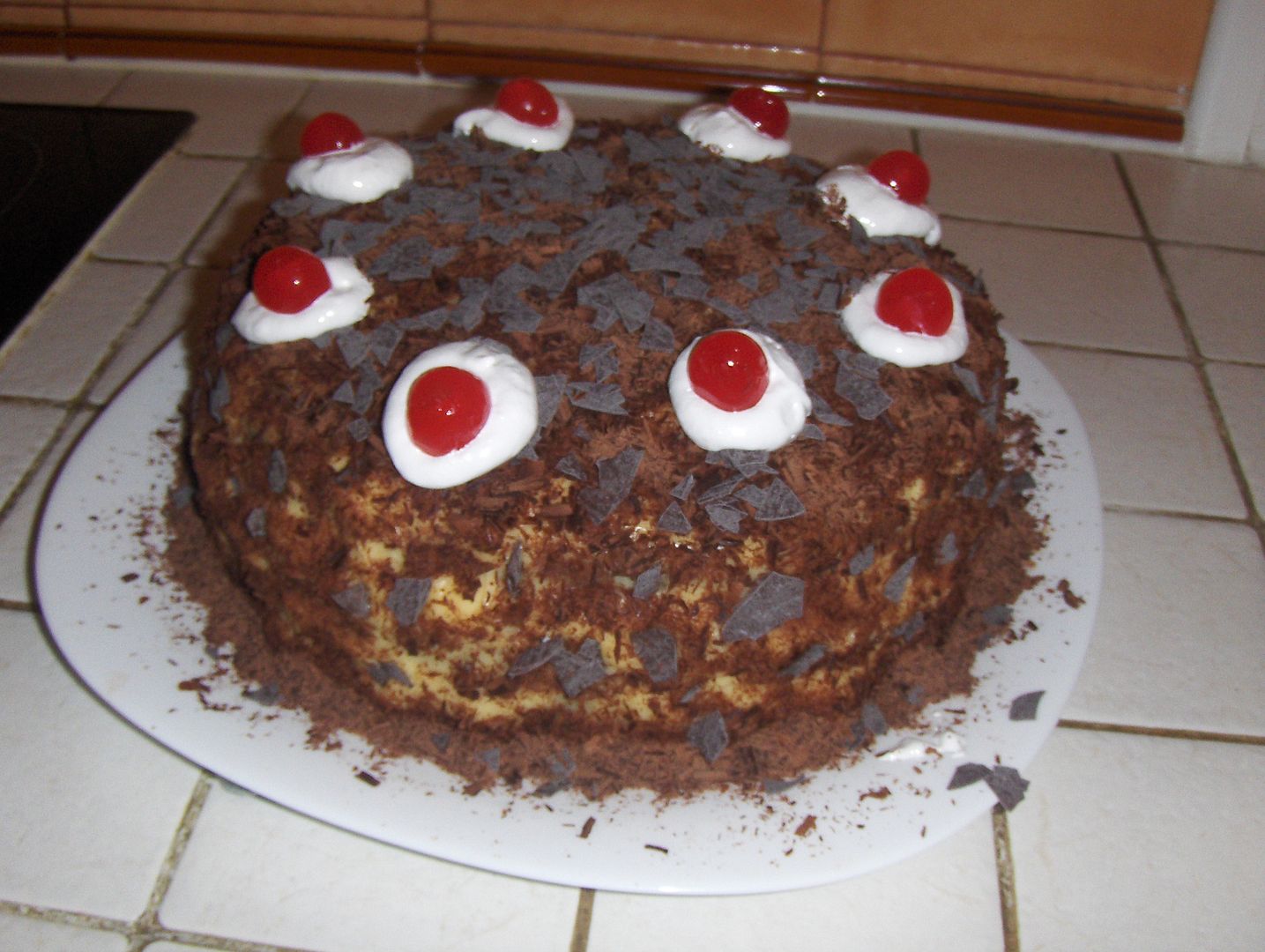 Chantilly cake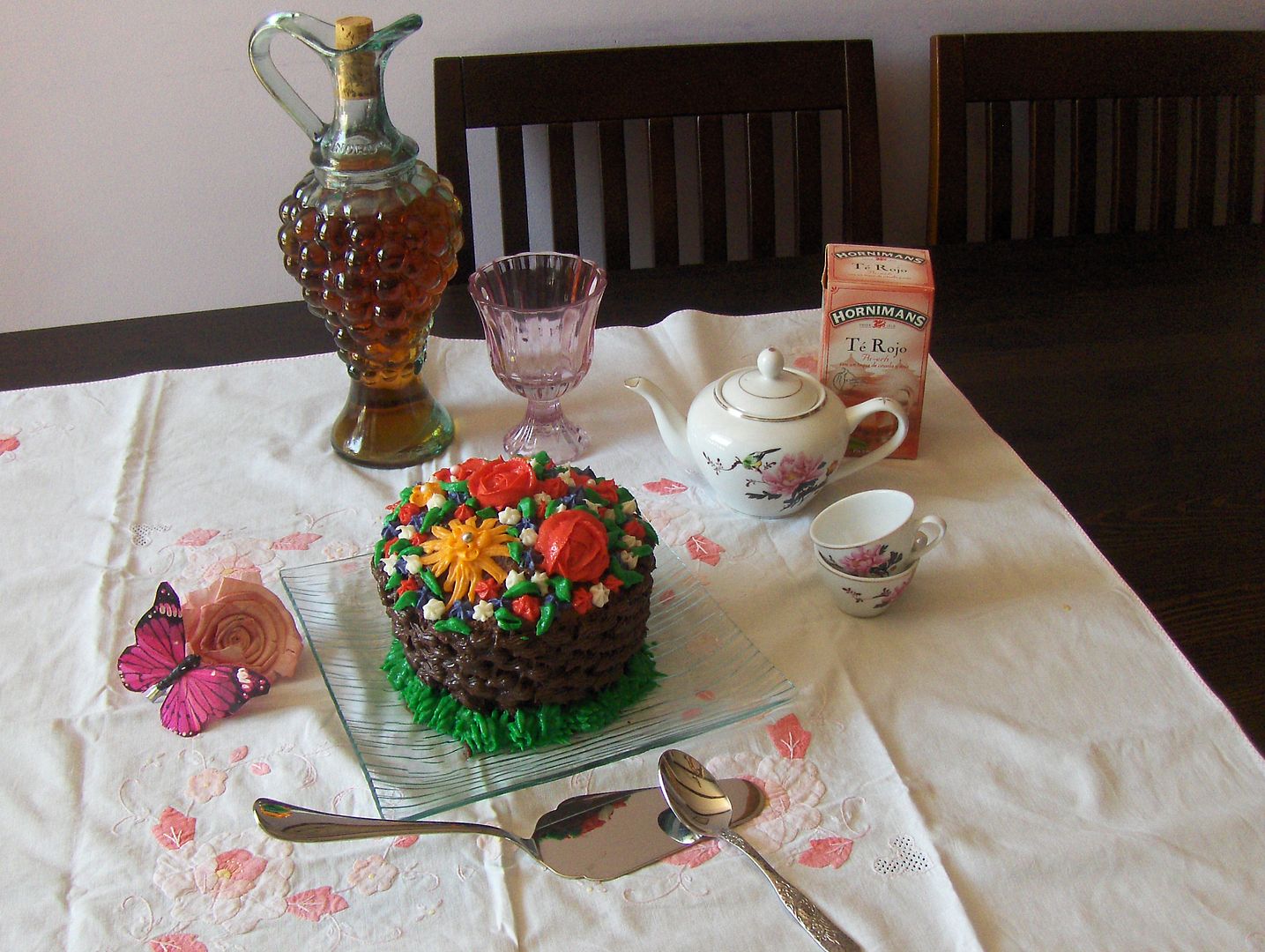 Flowers Basket Cake
Monsters Cupcakes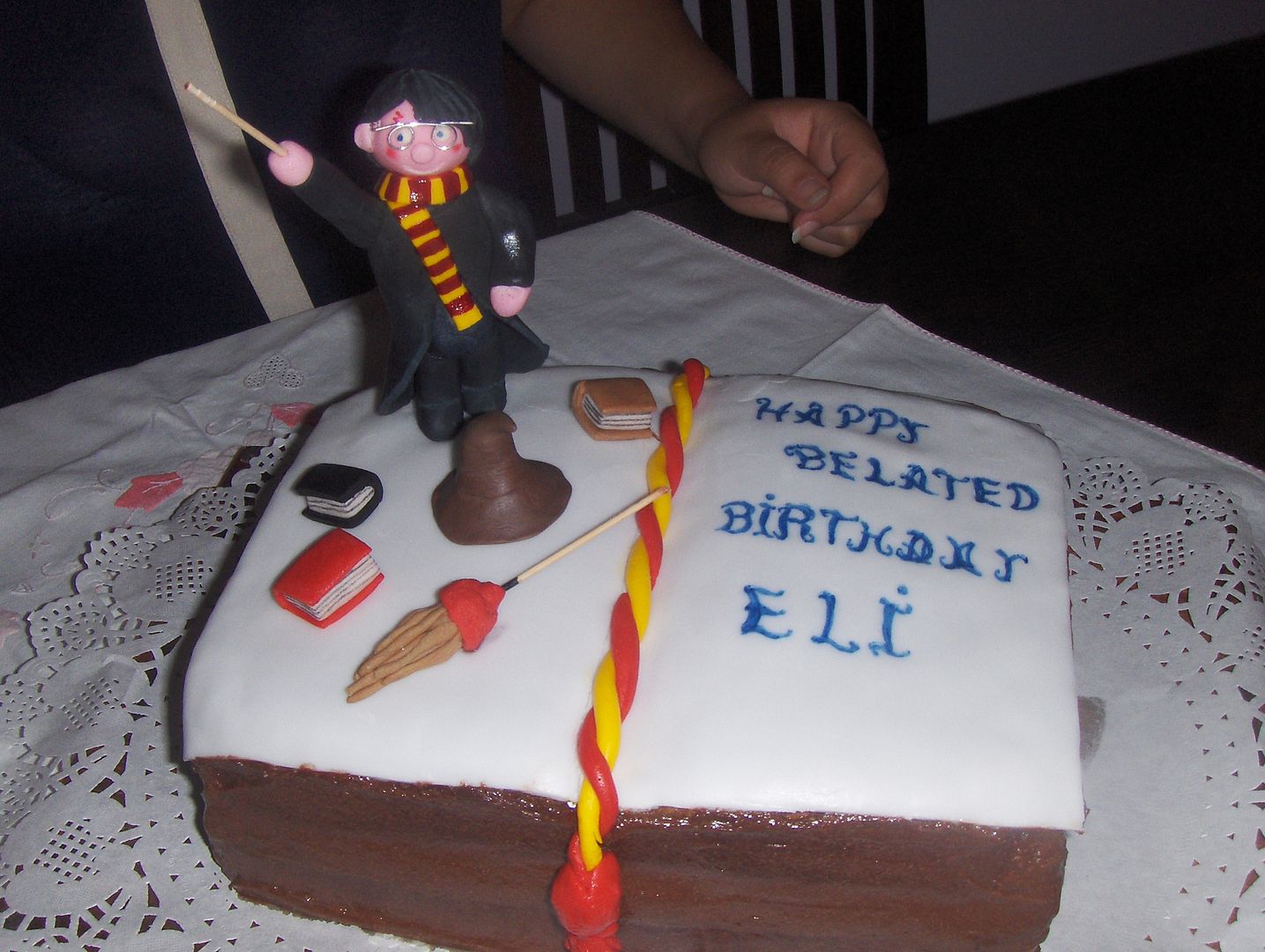 Harry Potter Cake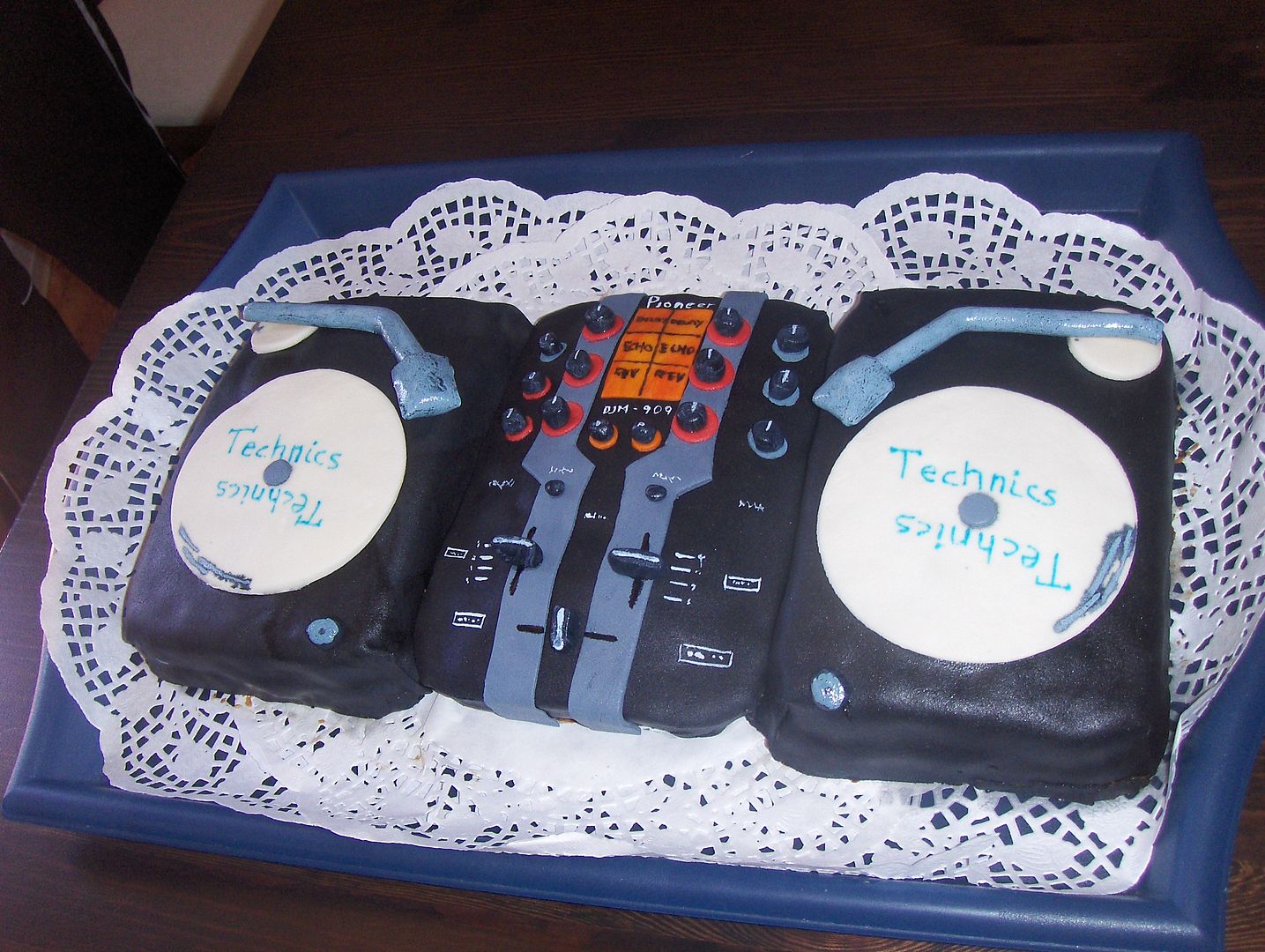 DJ Mixer Cake
And there are many more, but this post would be very long and I do not want to bore you .... there are many of them including the recipe (in Spanish only) on my facebook page if you want to take a look.
So you could say it's been a fun weekend, eventful and familiarly sweet! And you ... Do you like to bake??
Y hay muchos más, pero este post sería largiiiiiiiisimo y yo no quiero aburrirte.... hay muchos de ellos incluyendo la receta (en español solamente)
en mi pagina de facebook
si quieres echar un vistazo.
Así que podría decirse que ha sido un fin de semana muy divertido, accidentado y familiarmente dulce! Y tú... te gusta hornear??