Creativity has many faces ... often it assails us when we see a painting in a museum and something occurs to us through this vision ... sometimes strikes us as idea, like when we are driving on the highway and suddenly we shoot the imagination ...
And sometimes it can happen that assaults us a set of ideas simply by knowing a person; as if that person emerges something like a magical aura that overwhelms us ... this happened to me when I met Peggy Sue. She has a personality that exceeds Internet waves and she goes through our retina!
La creatividad tiene muchas caras... muchas veces nos asalta cuando vemos un cuadro en un museo y se nos ocurre algo a través de esa visión... otras veces nos asalta en forma de idea, como cuando vamos conduciendo en la autopista y de repente se nos dispara la imaginación...
Y otras veces puede suceder que nos asalte un conjunto de ideas simplemente por conocer a una persona, como si esa persona desprendiese algo así como un halo mágico que nos inunda...
esto me sucedió cuando yo conocí a Peggy Sue
. Ella tiene una personalidad que sobrepasa las ondas de Internet y entra a través de nuestra retina!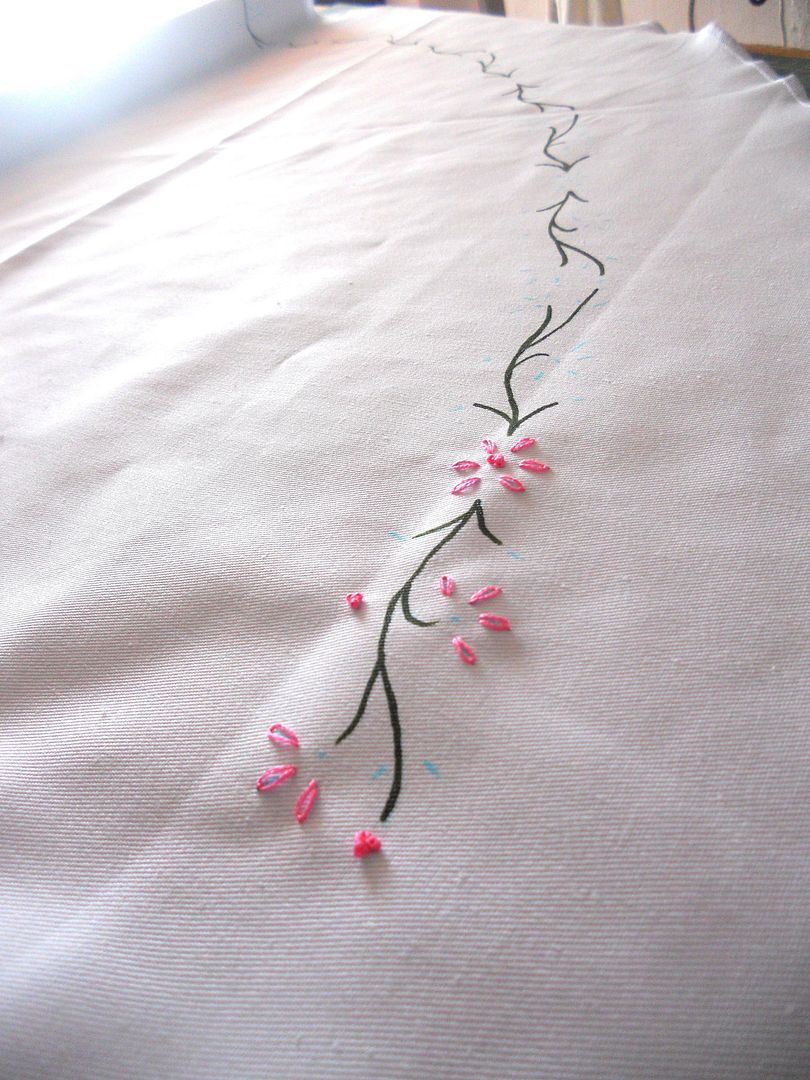 So when she asked me to design a dress for her in pink gingham fabric, immediately my mind was flooded with branches of wild flowers climbing up the hem of her dress, tangling the way with a sizzling of soothing colors ..
Así que cuando me pidió que diseñara un vestido para ella con tela vichy en rosa, enseguida mi mente se inundó de ramas de florecillas silvestres trepando por el dobladillo del vestido, enredando el camino con un chisporreteo de suaves colores..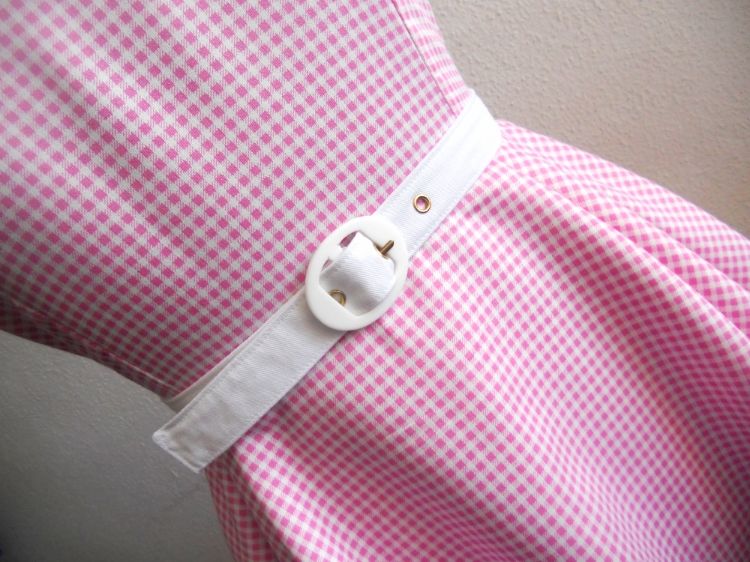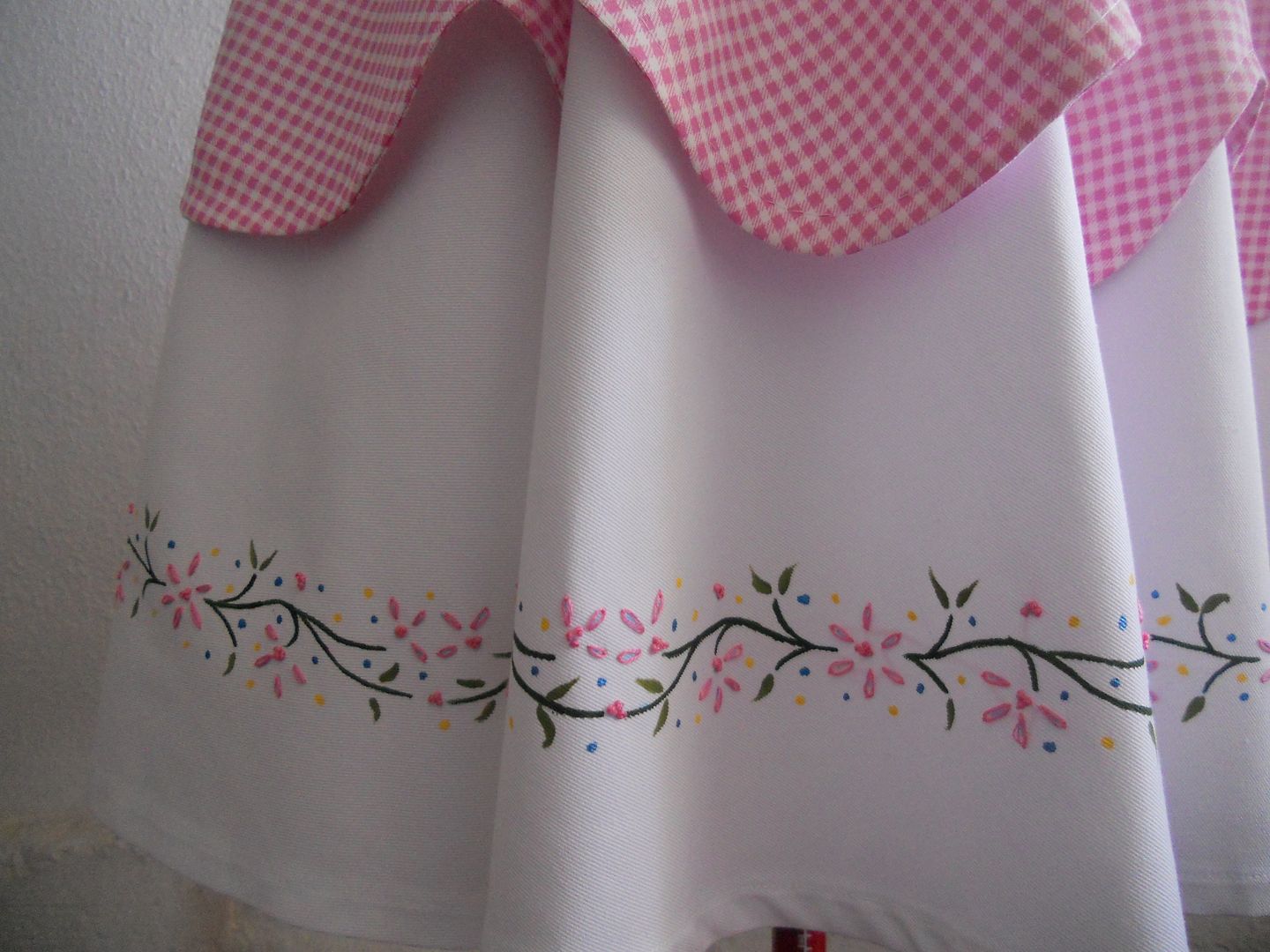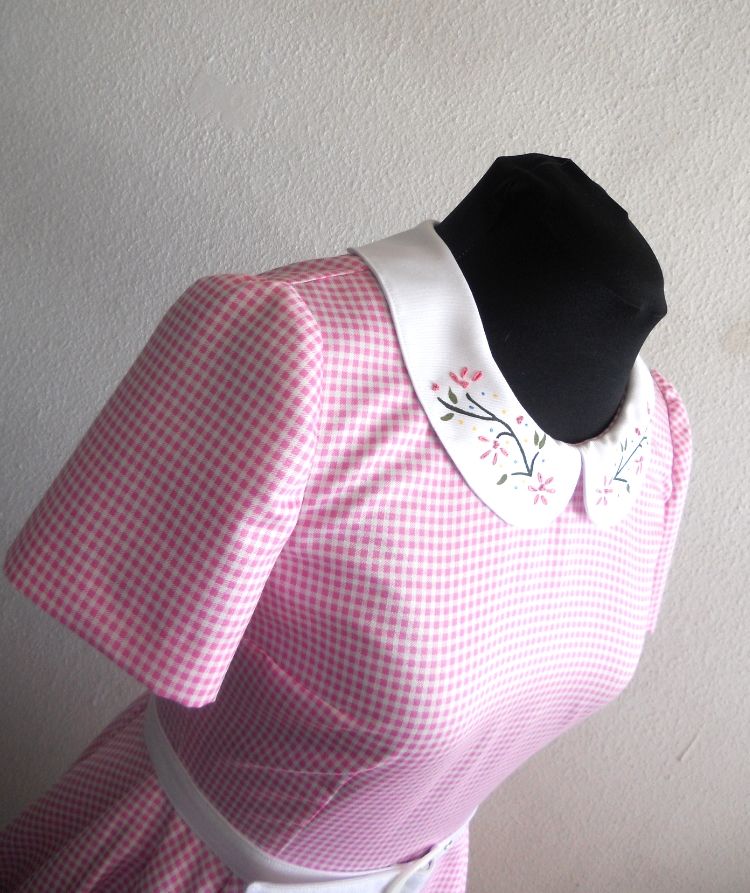 In this dress I sewed for her, it´s joins the magic of sewing, painting on fabric and small hand embroidery stitches to become it in mere whim! If you did not it yet ... you have to visit Peggy Sue to discover the magical photos of a fairy dressed in pink playing hide and seek behind the trees of an enchanted forest .....
En este vestido que cosí para ella, se junta la magia de la costura, de la pintura en tela y de los pequeños puntos de bordado a mano para convertirse en puro capricho!! Si todavía no lo has hecho...
tienes que visitar a Peggy Sue
para descubrir las mágicas fotos de un hada vestida de rosa jugando al escondite tras los árboles de un bosque encantado.....