Credit Imagen
Normally, when I took several days without posting, it does not mean that I'm looking at my navel ... or lack of inspiration ... usually it is the opposite.
Many projects in my hands, a head full of ideas and little time to devote to the blog, in any case I will take a few minutes to share some things that come out of here ....
This dress is haunting my head for a long time, I kept it long ago and thought I would someday make a nice version of it, with a personal touch ... so that time has come.
El hecho de que está varios días sin postear, normalmente no quiere decir que esté mirándome el ombligo... o falta de inspiración... normalmente es todo lo contrario.
Muchos proyectos entre manos, la cabeza llena de ideas y poco tiempo para dedicar al blog, en cualquier caso voy a tomar unos minutos para compartir algunas cosas que van saliendo por aquí....
Llevo con este vestido rondando mi cabeza desde hace mucho tiempo, lo guardé tiempo atrás y pensé que algún día haría una bonita versión de él ,con un toque personal... así que ese momento ha llegado.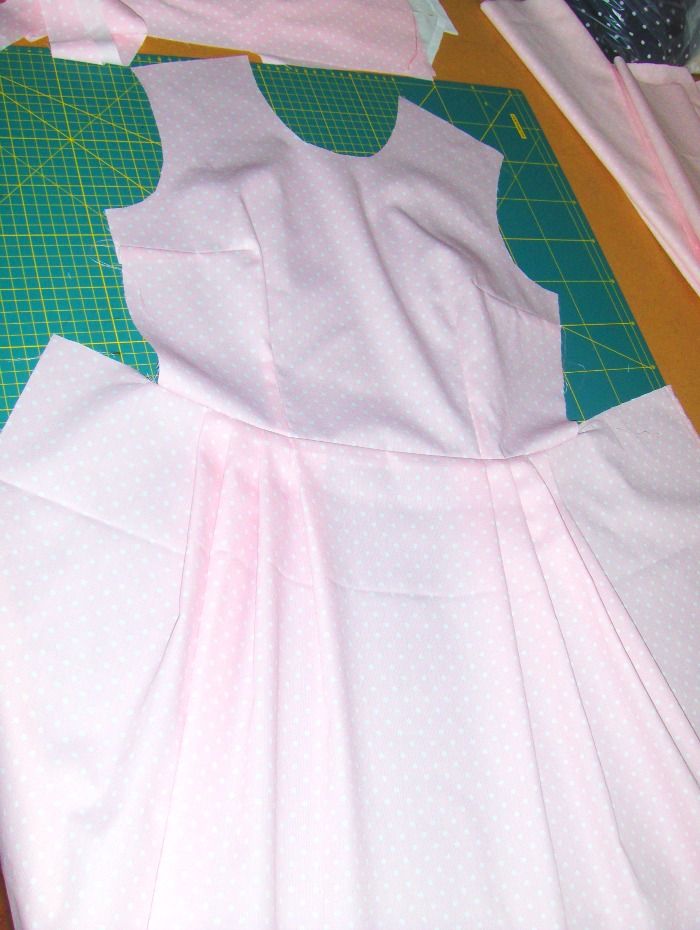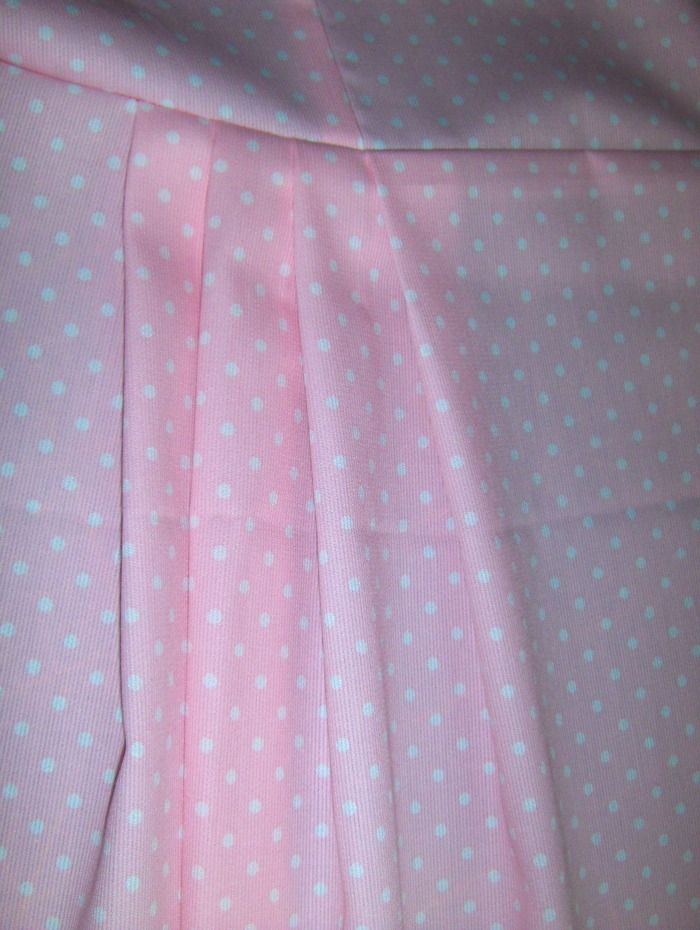 Although this version will not stay in my closet, but it will go to the wardrobe of a dear friend, Yay! .... sure you already know who she is .... our Pink Lady!
Aunque esta versión no se quedará en mi armario, sino que irá a parar al armario de una querida amiga, si.... seguro que ya sabes quien es....
nuestra Pink Lady !!!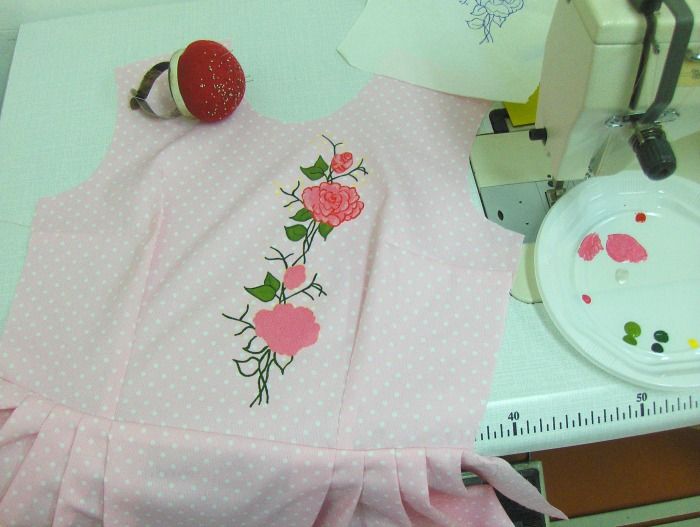 The dress take an entire climbing plant of roses from the neckline to the hem I'm painting by hand ... the process is slow, but very nice and worth all the time invested.
But it will also bring more than I can not yet reveal ... will be showing in later posts, as work goes ahead.
But it will also bring something more than I can´t yet reveal ... it will be showing in later posts, as work goes ahead.
The dress model isn´t exact to the original, its future owner and I have decided some changes to avoid copying the model as it´s , but add things here and there to get a different dress from the main idea, I guess this is one of the parts that I love of sewing ... the freedom to create a new garment from an idea.
And you... do you like versioning dresses you see out there??
El vestido llevará toda una enredadera de rosas desde el cuello hasta el dobladillo que estoy pintando a mano... el proceso es lento, pero muy bonito y merece la pena todo el tiempo invertido.
Pero también llevará algo más que todavía no puedo desvelar... se irá mostrando en sucesivos posts, según vaya adelantando el trabajo.
El modelo del vestido tampoco será exacto al original,
entre su futura propietaria
y yo hemos decidido algunos cambios para evitar copiar el modelo tal cual, sino añadir cosas aquí y allá para conseguir un vestido diferente a partir de la idea principal, supongo que esto es una de las partes que yo adoro de la costura... la libertad de crear una prenda nueva a partir de una idea.
Te gusta versionar los vestidos que ves por ahí??