As a dear friend told me a few days ago ... all my garments have stories to tell ... I´m seduced by the fact that a piece begins as a small idea, it becomes the search for a specific fabric (such as a treasure hunt ..) of some materials to make it, hours of searching thoughts how to improve it, to see how it gradually takes shape .... and the final product, a small explosion in the heart ....
Throughout the whole process it´s forging the history of the garment in question ... sometimes it may be the original idea and sometimes this idea evolves and ends up being something different but with the same feeling that the garment has been almost like bringing a little baby into the world .... I would say this skirt is the latter ... a small baby this time he had two moms ....
Como me dijo
una querida amiga
hace pocos días... todas mis prendas tienen historias que contar... me seduce el hecho de que una prenda que empieza como una pequeña idea, se convierta en la búsqueda de una tela determinada (como si de la caza de un tesoro se tratara..), de algunos materiales para llevarla a cabo, de horas de pensamientos buscando la forma de mejorarla, de ver como poco a poco va tomando forma.... y del producto final, un pequeño estallido en el corazón....
A lo largo de todo ese proceso se va forjando la historia de la prenda en cuestión... unas veces puede ser la idea original y otras veces esta idea va evolucionando y termina siendo algo diferente pero con el mismo sentimiento de que esa prenda ha sido casi como traer un pequeño bebé al mundo.... yo diría que esta falda es esto último... un pequeño bebé que esta vez ha tenido dos mamás....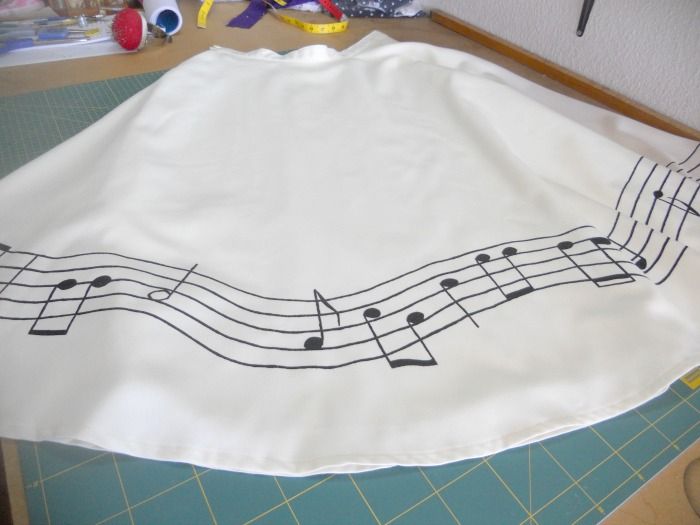 The story behind this skirt began when my dear Linda asked me if I could make a skirt to her, of course I said yes and asked her to tell me about their tastes to start working on it.
Linda told me about her love of travel, by mixing white-black, for music, among other things.
But after an intense afternoon of seeking perfect fabric, I came home empty handed, I found nothing remotely like her tastes.
My frustration gave way to an idea I was around my head for a long time. A skirt with a musical pentagram handpainted on the edge of the skirt ... And Linda loved the idea!
And joy was full when we decided between us that this skirt would have a musical pentagram painted on symbolic song we love both. "Imagine" by Jonh Lennon ...
La historia detrás de esta falda comenzó
cuando mi querida Linda
me preguntó si yo podía hacerle una falda, por supuesto le dije que si y le pedí que me hablara de sus gustos para comenzar a trabajar en ella.
Linda me habló de su amor por los viajes, por la mezcla de blanco-negro, por la música , entre otras cosas.
Pero después de una intensa tarde de búsqueda de la tela perfecta, volví a casa con las manos vacías, no encontré nada remotamente parecido a sus gustos.
Mi frustración dió paso a una idea que me rondaba la cabeza desde hacía mucho tiempo. Una falda con un pentagrama musical pintado en el borde de la falda... y a Linda le encantó la idea!
Y la alegría fué total cuando decidimos entre las dos que la falda llevaría pintada en este pentagrama una canción simbólica que nos encanta a las dos. "Imagine" de Jonh Lennon...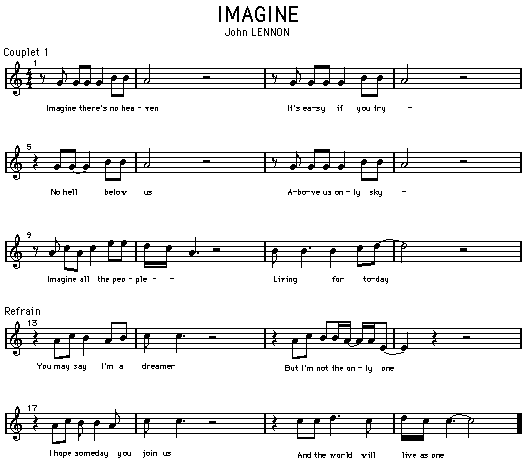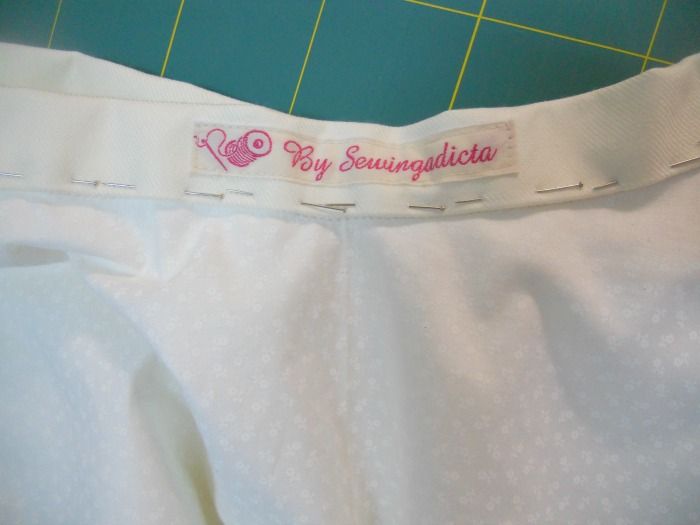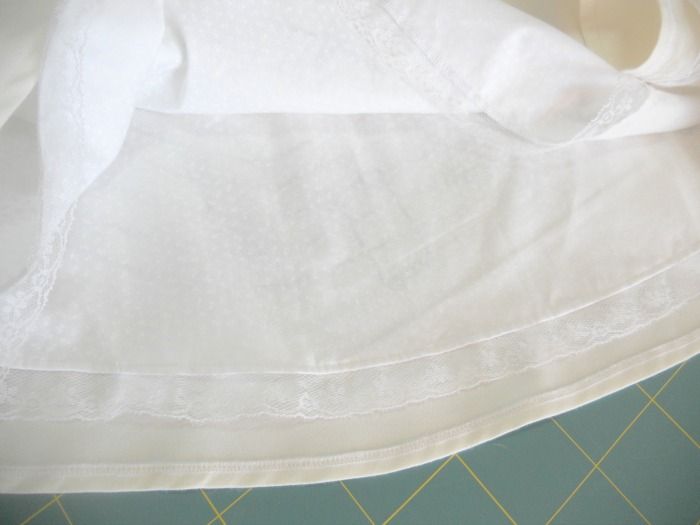 So at this moment there is a wool medium weight skirt , cotton lined , with the iconic song, hand painted around the edge, on the way from a small island near the African continent lost to Illinois in the United States .. ..
Así que en este momento hay una falda de lana de peso medio, forrada de algodón, con la emblemática canción pintada a mano en todo el borde, de camino desde una pequeña isla perdida cerca del continente Africano hasta Illinois, en los Estado Unidos....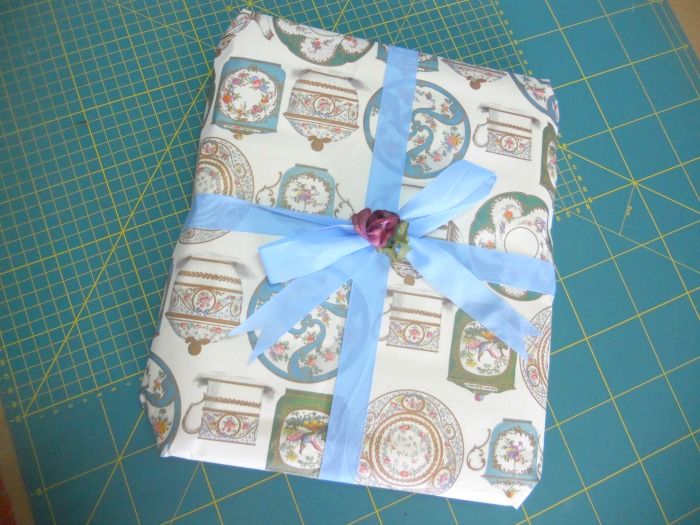 And that is to me, clothes are not just clothes .... each garment has a bit of history and this story is latent and brings pleasant memories to us every time we use it.
And your clothes ... have their story too?
Y es que para mi, la ropa no es simplemente ropa.... cada prenda tiene un pedacito de historia y esta historia está latente y nos trae recuerdos agradables cada vez que la usamos.
Y tus prendas... tienen su propia historia también?