Hi all, how about the beginning of week?? I was recently honored with two awards from two blogs that I appreciate very much and I wanted to share them here with everyone, but the awards are different, the rules are the same for both, to share seven facts about me and spread them to seven blogs more to follow the chain , so I'm going to put them together ... I don´t think that my life is as interesting as fun things to tell my fourteen ... so let's stick with only seven ... I hope don´t to bore you too.
Hola a tod@s , qué tal el comienzo de semana?? Recientemente fuí agraciada con dos premios de dos blogs que aprecio mucho y yo quería compartirlos aquí con todos, aunque los premios son diferentes, las reglas son las mismas para los dos, compartir siete hechos sobre mí y repartirlos a siete blogs más para seguir la cadena, así que yo voy a juntarlos y pasarlos así... no creo que mi vida sea tan interesante como para contar catorce cosas divertidas de mi... así que vamos a quedarnos con siete solamente... espero no aburrirte demasiado.
The versatile blogger award came to me from my dear Tara, she is all sweetness and has a blog where delights us with its looks and some adventures. If you do not know, it is a must read!
The versatile blogger award llegó a mi desde mi querida
Tara
, ella es todo dulzura y
tiene un blog
donde nos deleita con sus looks y algunas aventuras. Si no la conoces, ella es lectura obligada!!
And the "Very Inspiring Blogger Award" came to me from my dear Mariela, a girl I've known for some time ago, but she has preferences so similar to mine ones that she has stolen my heart quickly, her blog talks about her vintage finds and adventures too.
So now I have to tell seven things about me ... mmmm .... so difficult ...
Y el "Very Inspiring Blogger Award " llegó a mí desde mi querida
Mariela
, una chica que conozco desde hace poco tiempo, pero con gustos tan parecidos a los míos que me ha robado el corazón rápidamente,
su blog
habla sobre sus hallazgos vintage y sus aventuras también.
Así que ahora tengo que contar siete cosas sobre mi... mmmm .... tan difícil...
...............................................................................................................................................................
__ I'm the most curious person I know ... but not the kind of curiosity about the lives of others, no ... curious to learn everything that comes my way, I'm intrigued how things work and what is the logic of all processes.
__ Soy la persona más curiosa que conozco... pero no la clase de curiosidad por la vida de los demás, no... curiosa de aprender todo lo que se cruza en mi camino, me intriga como funcionan las cosas y cual es la lógica de todos los procesos.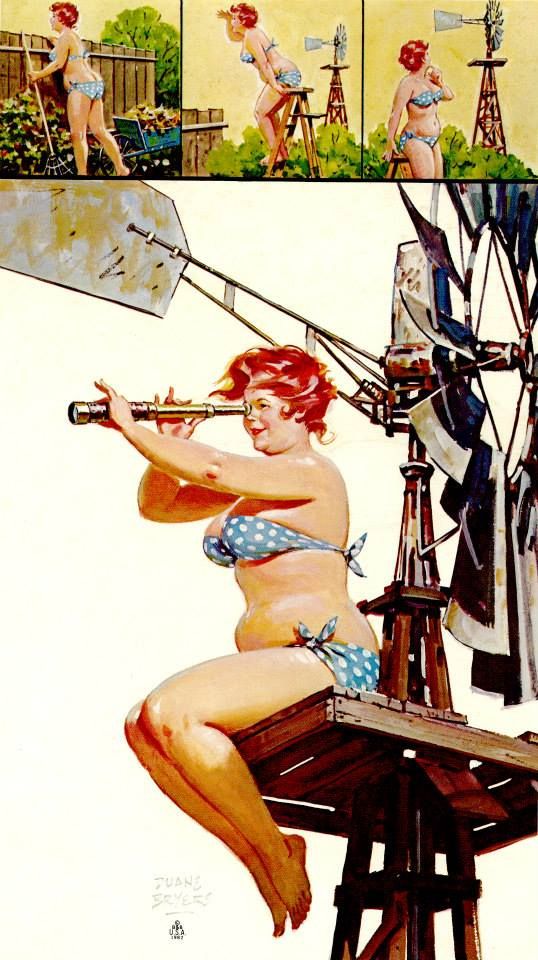 __ I love scary movies, I enjoy the ghosts and paranormal ... but do not believe in any of that, I think there are no other hidden worlds and that when we die, it's all over, literally. No further.
__ Me encantan las películas de miedo, disfruto mucho con las de fantasmas y hechos paranormales... aunque no creo en nada de eso, pienso que no hay otros mundos ocultos y que cuando morimos, se acaba todo, literalmente. No hay más allá.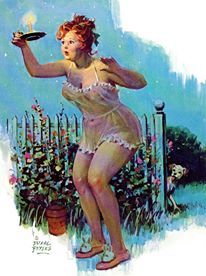 __ I love spring and summer, surely I could not live in a cold country, it would be a great depression for me, I need sunlight to live ... it would be fateful to me if I were a vampire ....
__ Me encanta la primavera y el verano, seguramente no podría vivir en un país frío, sería una gran depresión para mí, necesito la luz de sol para poder vivir.... lo pasaría fatal si fuese un vampiro....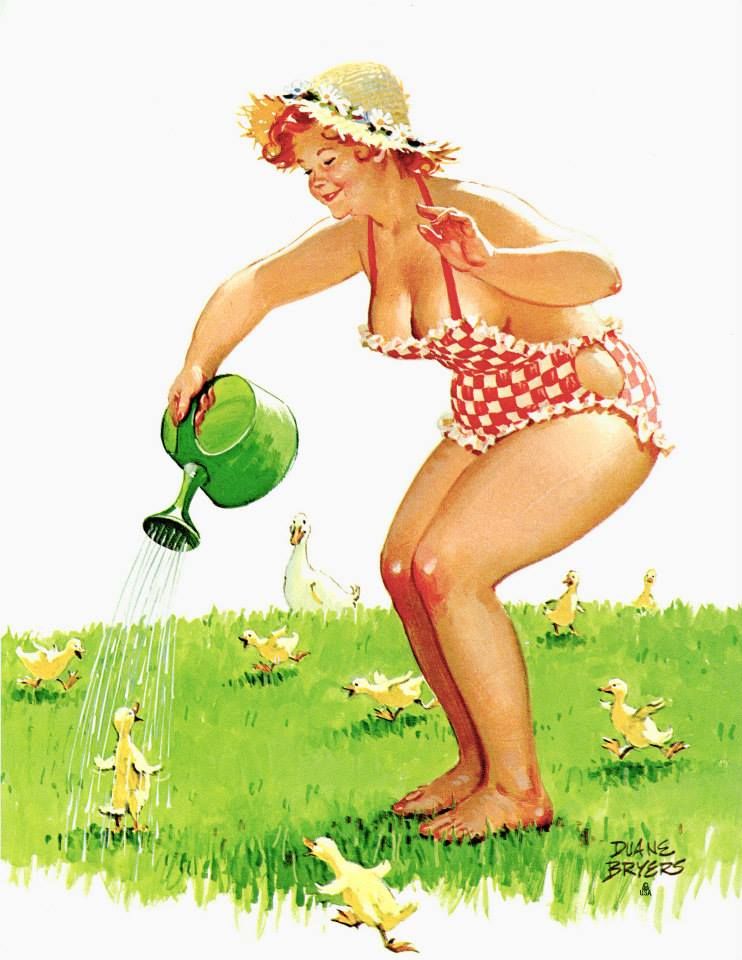 __ These next Christmas I be thirty years of marriage ... yay!, with the same man ... and I would marry again without hesitation, Mr. A. is more than my husband, he´s my partner and my friend,in thirty years I don´t know boredom with him.
I can´t imagine life without him.
__ Estas próximas navidades cumpliré treinta años de casada ... si, con el mismo hombre... y me volvería a casar de nuevo sin dudarlo, Mr. A. es más que mi esposo, es mi compañero y mi amigo, en treinta años yo no conozco el aburrimiento con él, no imagino la vida sin él.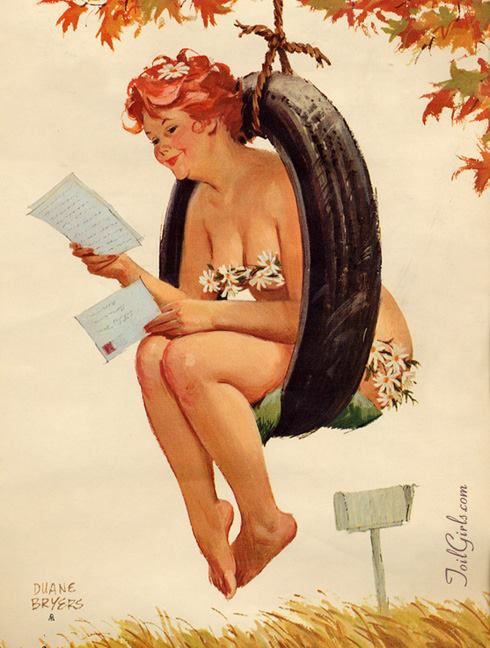 __ I'm not a big talker, I like to listen and I like the solitude, I enjoy it.
__ No soy una gran conversadora, me gusta escuchar y me gusta mucho la soledad, la disfruto.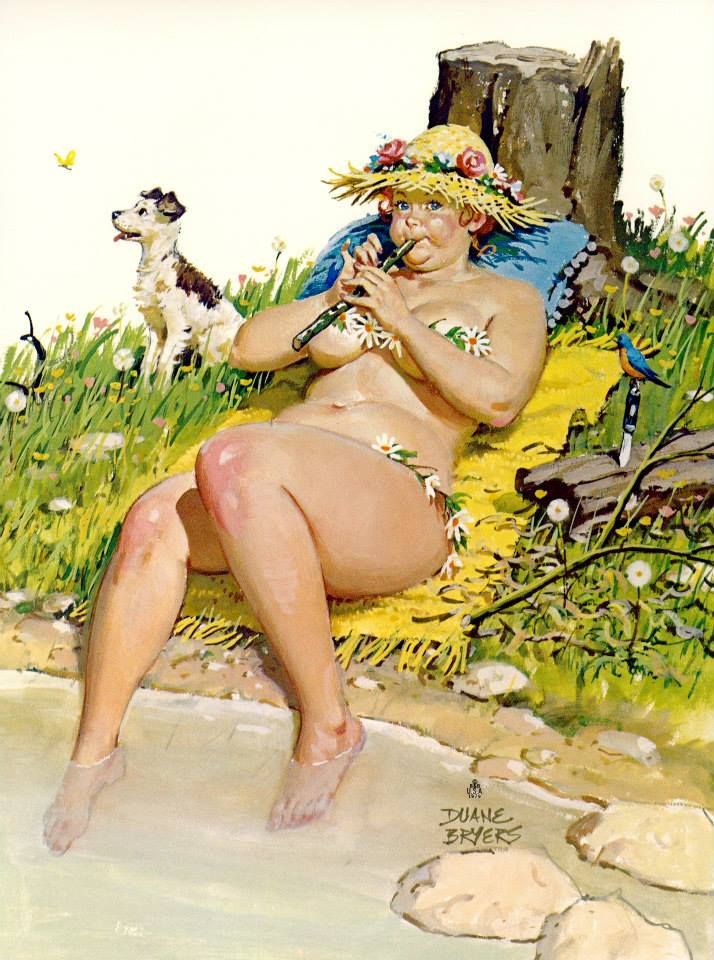 __ My best friend is always a sewing machine ... now there are nine of them at home, including flat machines, overlocks, and coverstitch.
__ Mi mejor amiga será siempre una máquina de coser... ahora mismo hay nueve de ellas en casa, entre máquinas planas, remalladoras y recubridoras.
__ And as a finishing touch and fun yours, I leave a pic of my little person when I was about three years old ...
__ Y como broche final y para diversión tuya, te dejo una foto de mi personilla cuando tenía unos tres años de edad...
All pictures by Hilda, my favorite pin up of all time, here ....
And now the hardest part of these challenges, pass it to seven bloggers ... in no particular order and without any obligation, of course. Feel free to pick it up ...
Todas las imágenes de Hilda, mi pin up preferida de todos los tiempos, aquí...
.
Y ahora la parte más dura de estos desafíos , pasarlo a siete bloggers... sin ningún orden particular y sin obligación ninguna, por supuesto. Siéntase libre de recogerlo...
http://www.mynameispeggysue.es/
http://www.juliabobbin.com/
http://www.underemployedistheneworganic.com/
http://thedaintydollshouse.blogspot.com.es/
http://hungrycaramella.blogspot.com.es/
http://bastamb-szafa.blogspot.com.es/
http://butterfliesonmars.blogspot.com.es/